If you're anything like me, you could use more date nights with your significant other, but the thought of hiring a babysitter and spending money going out can make you squirm. 
Many of us were raised in a traditional style date night atmosphere that consisted of dinner and a movie, or some other activity that costs money.  What about those times when you don't have an extra $50-$100 for a date night?  Everyone says you should have regular date nights, but those outings add up and can cause more stress than relaxation.  Well, have no fear my friends, I have scoured the internet as well as the far corners of my brain to bring you 12 of the best cheap date night ideas!
In order to make sure you actually have a date night, put the date on your home calendar and make sure you follow through with one of these ideas!
Great Cheap Date Night Ideas
Game Night!
One of my favorite date night ideas is a game night. Once the kids are in bed, fire up the popcorn machine and get out a game!  From board games to card games, there are several great 2 player options to keep you laughing and having fun all night.  Here are some of the games I recommend – click the pictures to take you right to the Amazon link!  I personally own these games and I recommend them.
Click the pictures to take you directly to the product on Amazon!


2. Go On An Early Morning Hike!
With all the beautiful areas around us, schedule an early morning hike with just the two of you.  Here in Arizona there are countless trails to explore that are 20 minutes away from wherever you are.  I'm sure there are nearby places for you to explore where you live that would make for a great date!  You may still need a sitter but the hike won't cost you a thing!
3. Dinner By Moonlight
Have a date night where the two of you cook dinner together and eat outside under the stars by candle light.  You eat each night at the table or on the couch – now is the time to mix it up a bit.  A change in scenery will be great and will give you two time to enjoy the weather!
4. Go Bowling During The Week
When was the last time you went bowling during the week?  They usually have great specials and it's super cheap!  Many places also have ladies nights where ladies bowl for free!  Check your local bowling alley and find the cheapest days.
5. Feed The Ducks
When was the last time you went to a local park or lake and fed the ducks?  Grab a loaf of bread and head on out!  Don't forget to bring your inner child with you. 🙂
6. Do A Puzzle Together
Similar to game night, puzzles can also be relaxing and will encourage the two of you to work together.  In addition, puzzles are quite cheap compared to other entertainment activities.
7. Reminisce Over Old Photos
My wife and I love to look through all the old baby photos of our kids and the goofy faces they made when they were younger.  Who am I kidding, they still make goofy faces…  Going through old family photos will help you two reconnect even if its just old photos from when you first started dating.  Combine this with making dinner together and you're bound to have a great night!!
8. Go Wine Tasting
Many establishments that offer wine tasting are just starting out and offer wine tasting for free or for a super low price.  Check out your local establishments and see the best days and times to go without breaking the bank!  Just a word of advice, don't actually drink all the wine, you need to get home in one piece – responsibly!
9. Go To A Swap Meet Or Flea Market
Have you ever been to one of these markets?  They have extremely interesting items for sale and the people watching is second to none.  Make sure you both agree to avoid buying anything or set a predetermined limit how how much you will spend to avoid regretting your trip!
10. Learn A Dance Together Via YouTube!
There are countless dance routines offered on YouTube for free!  You and your significant other could learn ballroom or even salsa dance routines from the comfort of your living room!  If you don't step on each others feet too much, you will have a blast learning some of these moves while spending quality time together!
11. Paint Together
Break out those watercolor and acrylic paints!  It's time to get creative and paint something together – even if you're not artistic.  Bring out your inner child if finger painting is more your style!
12. Go Camping, In Your Backyard!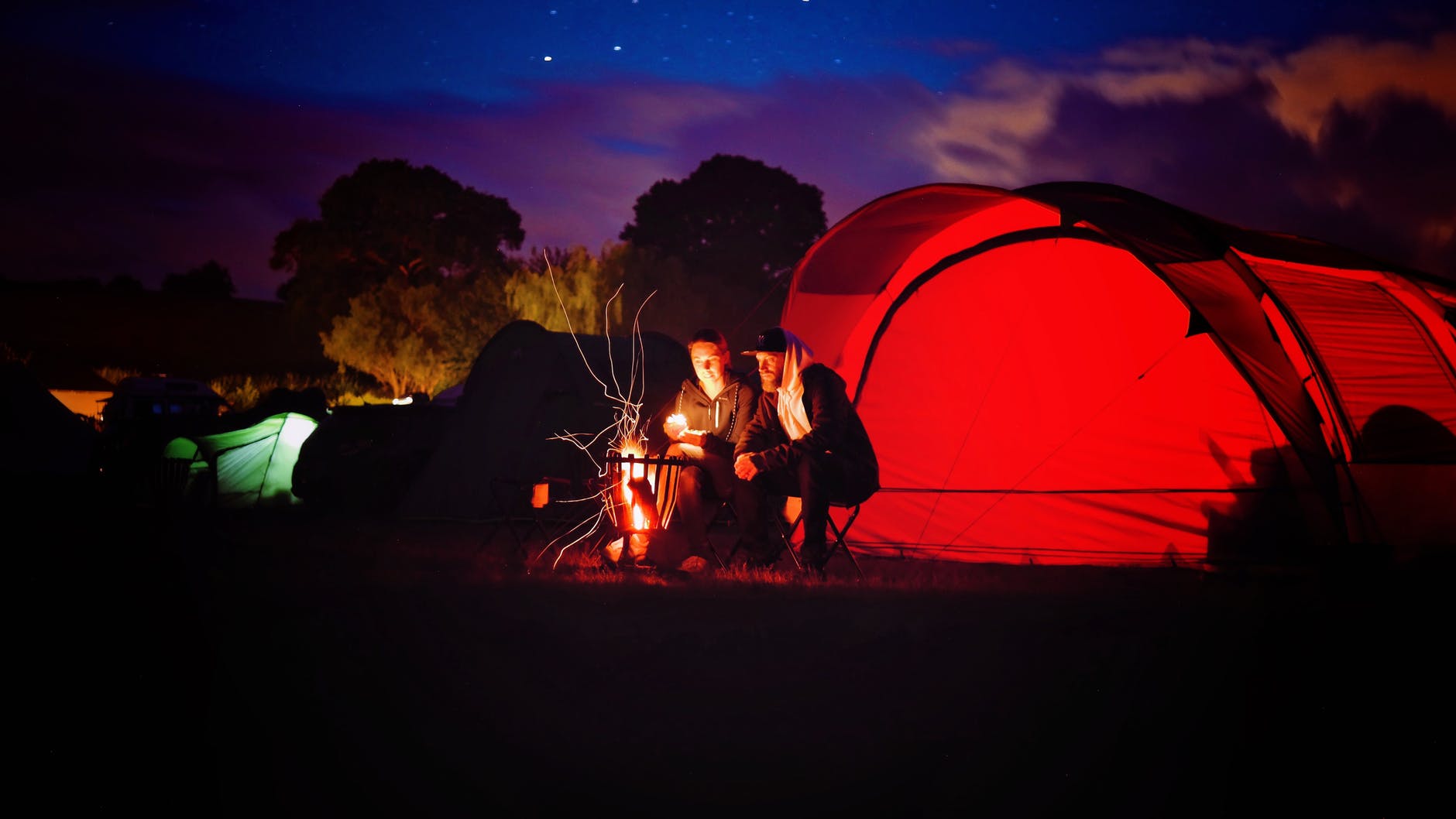 Do you have a tent and a couple of sleeping bags?  Setting up camp out back with a campfire (avoid non burn days) may be just the adventure you need!  Add a couple of marshmallows to the mix and you have the ingredients for an awesome night! If you feel like letting the kids camp also, I wouldn't blame you.
---
Whatever you do, make sure you take time out of your busy life to strengthen your bonds.  Without each other, this financial journey will be much more difficult.  You both need to be on the same team and scheduling regular cheap date nights is a must!  If you know others who would benefit from these cheap date night ideas, please share it with them!  Also, don't forget to subscribe by email below to receive regular posts from me.  Keep working at this thing called life my friends, you will get the hang of it!  You work too hard to be this broke!
-Ryan