The Arresting Debt and Building Wealth Bootcamp
Learn how to stop living paycheck to paycheck and get out of debt once and for all!
It's time to make an investment in yourself and your future.
The Official AYD Bootcamp
Learn everything you need to know to TAKE CONTROL of your money so you can FINALLY SLEEP BETTER, IMPROVE your RELATIONSHIPS, and GET OUT OF DEBT. It's the perfect course to CHANGE your FINANCIAL HABITS and set you up with a PLAN you can follow FOR LIFE.
To date, I've taught the Arresting Debt and Building Wealth Bootcamp principles to:
400+
Students
🎉🎉🎉
The Arresting Debt and Building Wealth Bootcamp
has everything you need to change your financial life

Inside the AYD Bootcamp, I've put together a package that I wish I had had before I struggled with my own money problems. Over the past three years, this has been tried and tested with personal coaching sessions, webinars, and in-person training and conferences. Here's what you will find inside:
Learn how to find your why and create goals that will help you create your vision of the the future you deserve with 10 bitesize video lessons
Fight back against depression and other mental health challenges associated with financial stress with 10 bitesize video lessons
Create a plan to control your spending so you can finally sleep again and have the energy to function with my 10 bitesize video lessons
Stop constant money fights in your relationship when you both get on a plan to work together to get out of debt and start working towards your goals and dreams with 10 bitesize video lessons
Worry and anxiety increase when you don't have a plan. Establish a plan and start changing your money problems in ONLY ONE MONTH with these 10 bitesize video lessons
I will teach you how to build a monthly spending plan that you will actually want to stick to and will help you be successful with your budget with these 10bitesize video lessons
Understand how your previous traumas have impacted who you are and how to reprogram your mind to be successful with money with 10 bitesize video lessons


Learn how to overcome the social pressures that keep your credit cards maxed with 10 bitesize video lessons


Start building wealth in a retirement account by paying yourself first. Learn how to invest confidently and the exact time you should start saving with these 10bitesize video lessons
How Will The Bootcamp Change Your Life?
The beauty of being in charge of your money rather than your money controlling you is a freeing feeling. You will gain insight into how you can make small direct changes in your life that will significantly reduce your day-to-day financial stress. Let me explain…
Step #1 Uncover And Face Your Past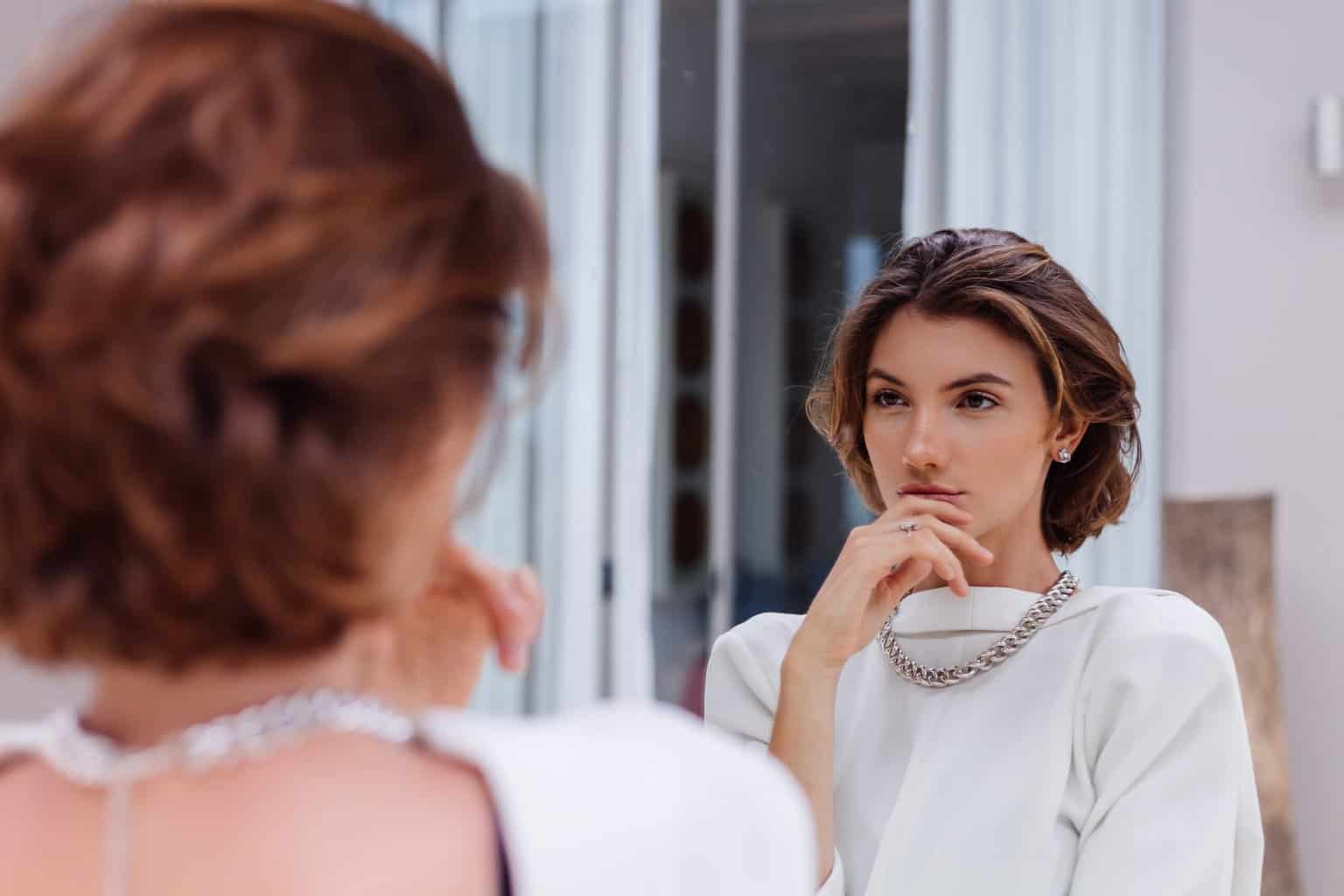 Often we stick our heads in the sands and refuse to look at how much debt we have racked up and our bad money habits. By ripping the bandaid off and looking at our debt and bad money habits straight in the face, we can start to make changes that bring us freedom.
Step #2 Create A Debt Free Plan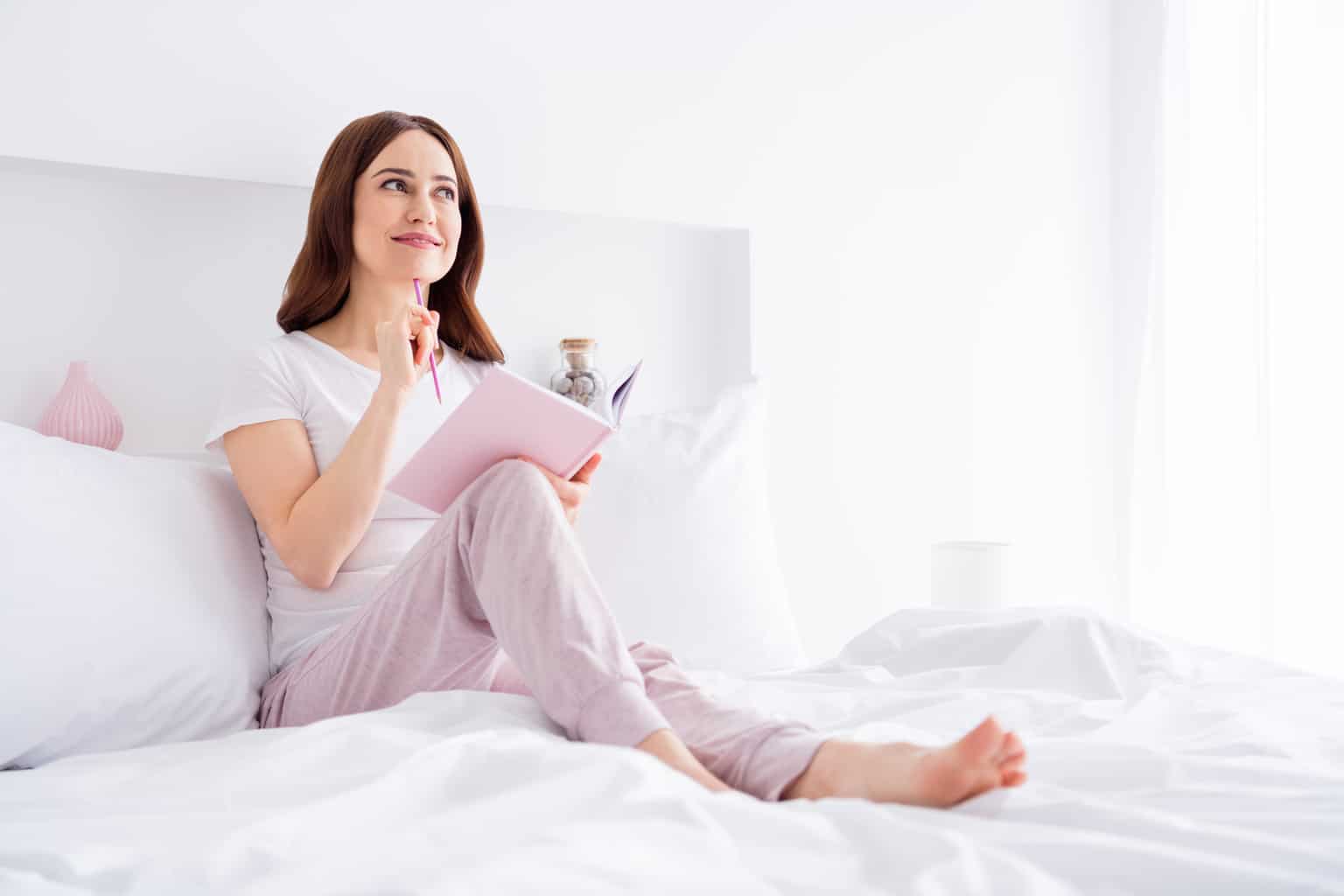 Failing to plan is planning to fail. Personal finance is personal and I will help you create your own financial plan. There is not a one-size-fits-all. You will learn how to stick to a budget while still enjoying life at the same time.
Who is the Arresting Debt and Building Wealth Bootcamp for?
People Living Paycheck To Paycheck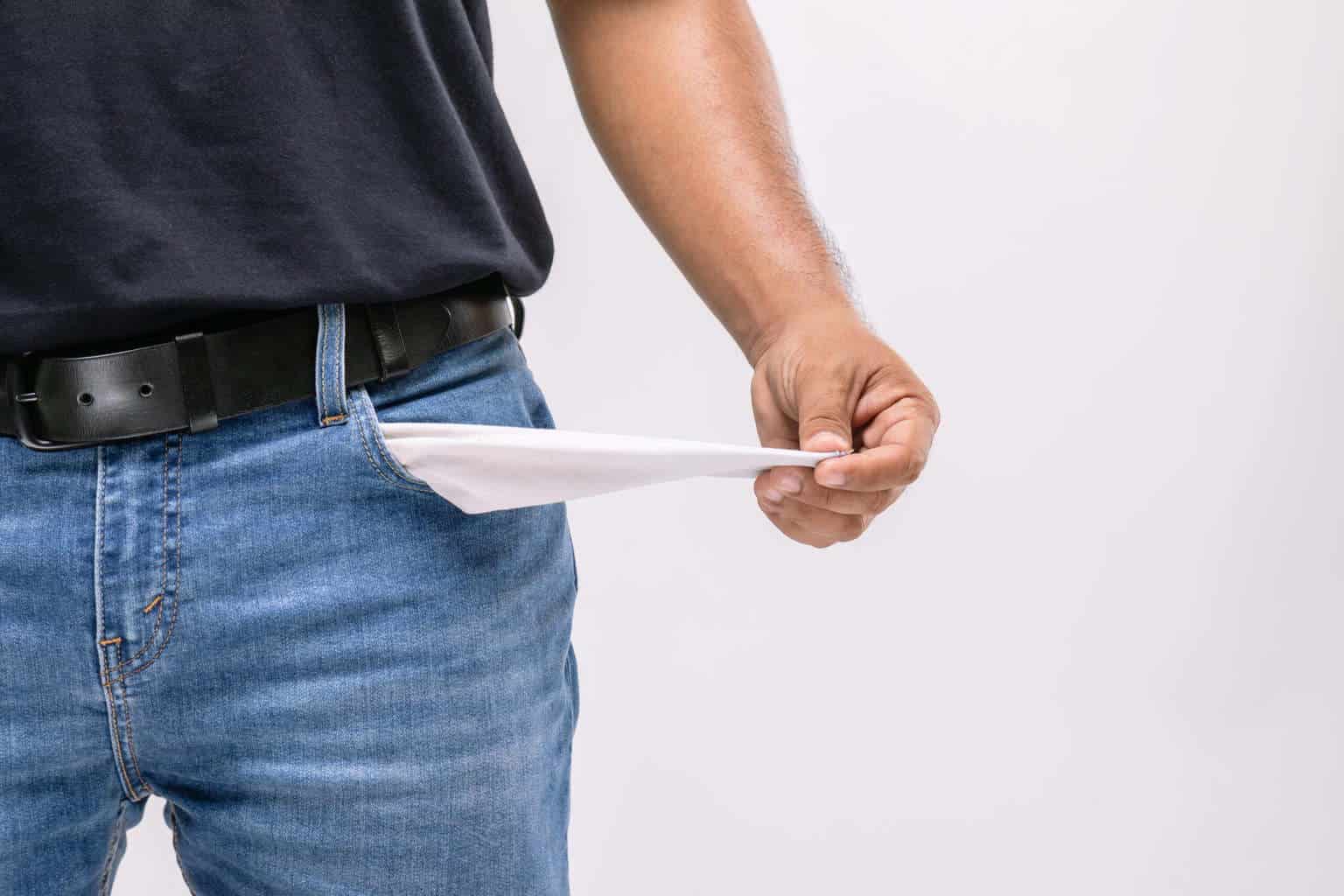 Are you barely making ends meet and tired of living paycheck to paycheck?
People Who Are Sick And Tired Of Being Broke
Do you struggle with debt and are sick and tired of being tired and broke?
People Who Need Someone To Hold Them Accountable
Do you know what it takes to change your habits but need someone to cheer you on and be your advocate?
Do you suffer from these common money stressors?
👉 Small events, such as a friend asking if you are going on vacation, cause you anxiety and worried money thoughts

👉 Feeling jolts of anxiety when bills and other financial statements arrive

👉 Avoid opening bills and other financial statements

👉 Growing feelings of fear, helplessness, and hopelessness

Then the Arresting Debt and Building Wealth Bootcamp is for YOU!
This online course teaches you step-by-step how to create a monthly spending plan that actually works
and provides all of the resources and tools you need to change your current money problems!
All you need to do is make the decision that enough is enough
and you are going to change your life once and for all!
Don't just take my word for it…
I've trained hundreds of people around the United States.
Here's what recent students had to say…

Jesse, Recent Bootcamp Graduate
David, Recent Bootcamp Graduate
"Awesome content and very applicable! Thank you! We really
should talk more about money and debt."
Mary, Recent 100 Club Webinar Graduate
Derek, Recent Bootcamp Graduate
"Great presentation. Wish I had this info decades ago. Thank you so much!"
Carlos, Recent 100 Club Webinar Graduate
Jackie, Recent Bootcamp Graduate
"I found both Part 1 and Part 2 extremely beneficial. It would be nice to have additional trainings from Ryan Luke. I really enjoyed his message and would love to hear some more details. In Part 2, we were a little rushed at the end. Maybe he could do a part three that provides a little of both segments, and covers any material that he did not have time to present."
Sabrina, Recent 100 Club Webinar Graduate
John, Recent Bootcamp Graduate
Natalie, Recent Bootcamp Graduate
"I recommend Arresting Debt and Building Wealth Bootcamp to anyone looking to learn how they can stay motivated to get out of debt and change their life. Real change is possible and this Bootcamp is the best way to inspire change and fulfill your future life goals and dreams." – Ryan Luke, Creator of the Arresting Debt and Building Wealth Bootcamp and the owner and operator of the financial education website, ArrestYourDebt.com
Meet Your Instructor
Ryan Luke
Ryan Luke is the father of three, a husband, a financial coach, and a full-time police lieutenant for a large agency in Arizona. He and his wife have been able to recover from a foreclosure, dig their way out of debt, and pay off their mortgage in their early 30s, all on Ryan's income.
Because of their success, Ryan has partnered with several large police agencies and non-profit organizations to develop their financial wellness courses for first responders. He has developed the Arresting Debt and Building Wealth Bootcamp for anyone ready to change their financial life with this knowledge.
You can learn more about Ryan here.
Here's A Sneak Peek Inside…
Here's an exclusive sneak peek inside the Arresting Debt and Building Wealth Bootcamp. After your purchase, you get access to all of the classes immediately and can work through at your own pace.
Here Is Everything I Have Included
Inside The Arresting Debt And Building Wealth Bootcamp:
Over the shoulder walkthrough of how to complete a monthly budget
Complete Money Goal Coloring Pages Bundle
Lesson worksheets for 9 video lessons
**Bonus lesson – Family Financial Planning
**Bonus lesson – Teaching Kids About Money
Printble monthly budget sheet
Google Sheets & Excel monthly budget sheet
Unit quizzes to test retention of information
The Arresting Debt
and
Building Wealth Bootcamp is only…
$49.99
The AYD Bootcamp 100% Moneyback Guarantee
If you engage in the Bootcamp and don't feel you have learned something new you can use to better yourself or your finances, then you can get a 100% refund.
If using the Bootcamp doesn't prepare you and give you the necessary tools to create a plan to get out of debt and change your bad financial habits… Just let me know and I will give you a full refund. This Course is designed to give you big and small wins that improve your happiness and confidence with your money – and I'm
that sure

it can work for everyone.​
Those who are ready to make a lifestyle change and get back to sleeping through the night, reducing or even eliminating their financial relationship stressors, finding a new purpose in life, and being able to breathe again, then I recommend you ask for a refund.

This is how confident I am in the Arresting Debt and Building Wealth Bootcamp! If any of these promises are not met, just contact me within 5 days and you'll get a full refund.
Our FAQ covers everything from payments, to what's in the course, and information about how to get your company to cover the costs. If your question isn't answered here then email ryan@arrestyourdebt.com
What's the level of this course? Can I take it if I'm a total beginner? And what if I already know a lot about budgeting? ​
We've designed the course to be beneficial both to people who are just starting out, and those who are already somewhat familiar with creating a monthly spending plan.

The course materials take you through absolutely everything, start to finish but you may skip ahead if a certain lesson teaches familiar key points.
Can I find all of this information online for free?​
Yes, you absolutely can, and I've always been an advocate for not spending money if you don't have to. However, to get all the information in a structured way and to put together your own resources it would take many hours to piece it all together. I have done the heavy lifting for you so you have a one-stop-shop to learn everything you need to change your habits.
Why should I learn from Ryan instead of other course providers? ​
I have real-world experience from actually being in debt myself to discovering the process of how to live differently and get out of debt – for good. I am continually improving the course which you will have lifetime access to so if you find yourself falling off the bandwagon, you can quickly jump back in to get back on track.
What do I actually get when I buy?​

Access to all the course videos, that not only describe the process in a great deal of detail, but also the mindset and very concrete tactics that you can put to work immediately. You also get access to all the bonus materials, including the additional two lessons, lesson worksheets, and course materials, updated monthly spending plans, and money goal coloring sheets. As a student of the course, you'll get lifetime access to all course improvements (I'm a big believer in continuous improvements, and you'll benefit from this!)
I want to train my company/employees – do you offer a bulk discount?​

Yes – we're really passionate about empowering entire teams focused on employee wellness. If 5 or more people at your company or organization would like to take the course, then get in touch with ryan@arrestyourdebt.com and I can tell you more about our special team pricing.
How long does the course take to complete?​

The course is totally self-paced and you can move through the materials at a pace you're comfortable with. It's my aim to get you on track with your finances as quickly as possible and I don't want to waste your time with pointless exercises and tasks that don't contribute to you becoming debt-free. The entire length of the course videos is around 2 1/2 hours long but the lessons are split up into smaller chunks you can take in your free time.
For my in-person training
I would charge:
$1,500
Your

Investment In Yourself

:
$49.99
Cookie Policy: Even though we keep it to a minimum, our site does use cookies for our email newsletter,
and Google Analytics. Feel free to get in touch with us if you have questions!
Find out more about this here
*Some testimonial names have been changed for privacy purposes. However, the testimonials are actual testimonials from real students.