Arrest Your Debt Sponsorship / Media Inquiries
Arrest Your Debt is a website and blog founded in September 2018, by a first responder family in Arizona.
I started the site with the goal of reaching first responders who are struggling with their finances or do not know who they can trust to help invest their money.
Each week, I post two personal finance articles as well as a weekly email to my more than 15,000 email subscribers. Traffic to my website continues to gain traction and I average around 1,000 page views a day.
After years of reading, learning, and planning, I launched the site to offer this much-needed information to first responders. Financial classes are rarely part of the police and fire training curriculum so this is the gap I am filling.
Recently I have partnered with the 100Club of Arizona and present First Responder Financial Wellness Classes across the State of Arizona.
Thank you for taking the time to visit my site and feel free to email me if you have any questions,
-Courtney Luke
courtney@arrestyourdebt.com
---
WHO IS OUR AUDIENCE?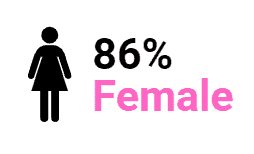 ---
DOMAIN AUTHORITY
55
---
OUR REACH:

---
As Featured / Mentioned On:
Podcast Interviews:
Contact Us:
ADVERTISERS – Want to sponsor Arrest Your Debt?
PRESS – Book me for an interview:
GUEST POSTS – Email me with your pitch ideas to see if we can work something out: