Selection Of Retailers
4.0/5
Ease Of Overall Use
4.5/5
Pros
Easy to use browser extension
Referral program gets you $25 per referral
Significant cashback when coupled with Rakuten Visa credit card
Some stores offer up to 20% cashback
Cons
Can easily overspend / impulse buying
Only receive cash back quarterly (4 times per year)
Stores have a variety of "exempt" items
Required to access app or website prior to going to merchant
Before authoring this review, my wife and I both installed and started using Rakuten on our phones and desktop computer. This Rakuten review is based on our experience and everything we learned about this money-saving app.
I'm not too fond of apps that promise to save you money but make you jump through a bunch of hoops that waste my time. Find out if Rakuten is one of those apps, or if it is as easy as other people say to save money on everyday purchases.
What Is Rakuten?
Rakuten, which acquired Ebates in 2014, is an e-commerce and affiliate marketing business. Rakuten members can shop at their favorite online stores and marketplaces via a link found on the Rakuten website or app. These stores then pay a customer referral fee to Rakuten, and you, as the customer, are paid a portion of this merchant payout by Rakuten. In other words, you earn cashback on each purchase.
This business platform provides you as the customer with the opportunity of getting money back whenever you shop using this innovative affiliate marketing platform and site. As a Rakuten member, you get paid for buying everything from household cleaning products to holiday gift items.
What more can a contemporary, savvy consumer possibly desire or need?
Let's find out.
The Change From Ebates To Rakuten
Rakuten began in 1997 in Japan as an online marketplace to save consumers money. As Rakuten started to grow, Ebates began to notice.
Ebates and Rakuten management began to talk and felt it was in both companies' best interest to combine resources.
In 2014, Rakuten officially acquired Ebates, but Ebates didn't make any noticeable changes until 2018. As Ebates slowly began to merge into Rakuten, customers began to notice.
In April of 2019, Ebates, which was also among the largest internet marketing companies, was wholly integrated into Rakuten.
After the integration, the companies now have over 1.2 billion members worldwide!
Is Rakuten A Scam Or Legit? Is It Trustworthy?
Currently, Rakuten boasts an A+ rating from the Better Business Bureau (BBB). This company now has over 10 million members enrolled in the cashback program.
It has issued more than $800 million in cashback payments to its members, and Rakuten continues to receive hundreds of excellent BBB customer reviews. According to the Rakuten website, the company has a top-tier, concerned, and committed staff of professionals.
Today, Rakuten offers cashback on innovative new product and service categories such as food delivery and rideshares. The company has also enhanced its on-site store presence, persona, and visibility, enabling you to earn cashback during shopping sprees in your local department stores, boutiques, and shopping malls.
When you join Rakuten, you are aligning with an influential worldwide e-commerce leader. Rakuten claims this alliance will improve all aspects of your shopping experience while bringing you impressive cost savings. Providing an excellent customer experience is also a significant focus of the Rakuten team.
What Kind Of Company Is Rakuten?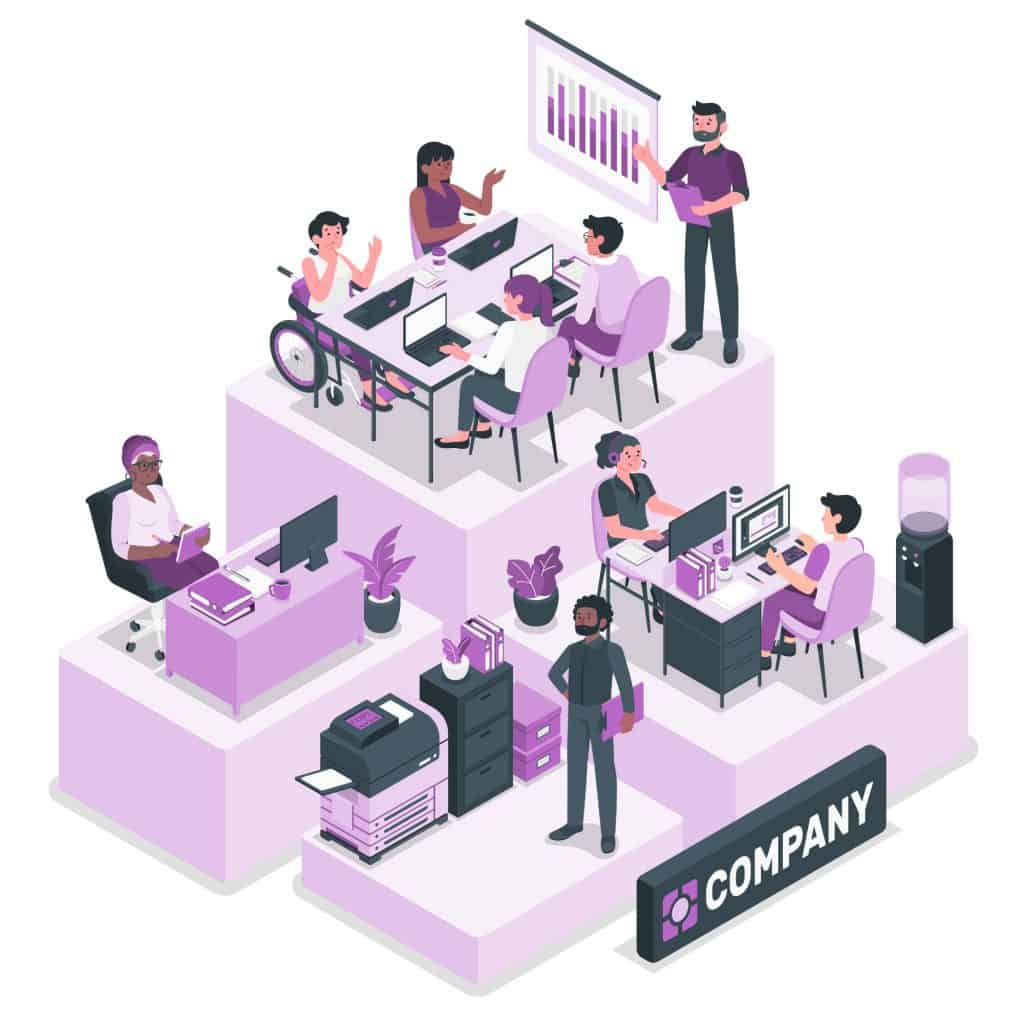 Rakuten, Inc. began as Japanese e-commerce and online marketing company in 1997. Hiroshi Mikitani, a Japanese businessman, founded the company. It uses a B2B2C e-commerce concept and platform, Rakuten Ichiba, which has become the largest e-commerce site in operation throughout Japan. In terms of sales volumes, it is also one of the largest e-commerce sites worldwide.
Also, Rakuten is now known as a global leader in affiliate marketing. A wide variety of participating merchant companies pay Rakuten to send new and returning customers to them for purchasing products and services.
What's With The Name?
The name "Rakuten" is defined as "optimism" in Japanese. They live up to the name because it incorporates multiple business areas, including sales, banking, travel, marketing, and media. Also, Rakuten employs more than 10,000 people across the globe.
As far as the money paid to everyday users, current figures reveal that the 12 million U.S. Rakuten members have received upwards of one billion dollars in cashback payments while shopping at their favorite stores.
It's no wonder how Rakuten has dramatically influenced how consumers buy online by offering shopping deals, rewards, and cashback on purchases of the most extensive global selection of brands, products, and services.
Rakuten has become a significant innovator and influencer in the new industrial areas of e-commerce and affiliate marketing.
Many banks and credit card companies now offer charge cards with cash back rewards for spending. However, they cannot compete with the volume of cash returns that the 12 million Rakuten members can earn through their ordinary shopping habits.
Ready To Save With Rakuten?
What's The Difference Between Ebates And Rakuten?
Back in the day, I gave Ebates a try. I wanted to know if there was any difference between the old Ebates platform and the new Rakuten platform. I found the main difference between the two is only the name.
Multiple sources reported that many of the marketing experts admit they regret leaving the old name behind. However, the Rakuten name truly defines and reflects who these experts are and what they continuously promote.
This company is strongly focused on providing its member customers with every possible opportunity to save money and receive cashback and rewards on purchases.
Little Has Changed
You can look at the Rakuten website or app, its presentation, and content mainly as a rebranding of the old Ebates site. If you were an active Ebates user, this change to the Rakuten name and brand should not affect you.
Your account should have been moved over from the Ebates site to the Rakuten domain automatically. Your entire cashback history and current status should be intact on the Rakuten site, as the new Ebates domain.
This is another example because the only aspects that changed from the old website to the new one were the company name, logo, website design, and URL.
It is also most likely that your favorite online and in-store retailers from Ebates now appear on the Rakuten domain. Most consumers who used Ebates discovered that when they signed-in to the Ebates site, they were auto-forwarded to Rakuten.
If you bookmarked any Ebates pages previously, however, you should now update them to the new Rakuten page URLs.
Also, if you white-listed Ebates in your email spam filter, you should take a minute to upgrade to the Rakuten email address as well.
How Does Rakuten Work? A Step By Step Guide
If you are new to Rakuten, this is the step-by-step signup process I went through. When I signed up for Rakuten, I found it was relatively painless, and I broke it down into three simple steps:
1. Join Rakuten
When you first visit the Rakuten website, you will see a Join Now button in the upper right-hand corner (if you are on a computer). If you are on a mobile device, search for Rakuten in the app store and download it.
Browser Extension
Once you sign up with an email address, Google account, or Facebook account, you will be asked to install the Rakuten browser extension. For one, I am a huge fan of browser extensions because it makes online shopping so much easier.
As I write this post, I have 16 Google Chrome extensions currently working. I opted to install the Rakuten Chrome browser extension to see if it was useful.
After I installed the browser extension, it promised to alert me of cashback and coupon alerts when shopping online. Sounds promising!
I quickly found I could locate many of my favorite stores within the app or desktop site and discovered an endless number of new ones.
Next, choose a store, promo code, or Cash Back Offer to get started. I found with the merger of both Ebates and Rakuten, I could even find many of the regular grocery items I buy every week.
For instance, I went to Walmart.com, and when I arrived on the regular Walmart page, the Chrome Extension showed me precisely what I would be saving money on depending on my purchases.
2. Earn Top Cash Back On Purchases
After browsing the Rakuten website, I found it was easy to find the promoted cashback offers (which can lead to impulse shopping). However, I rarely open an app or visit a website when I want to purchase something.
Going to a cashback site is usually a second thought, and I forget to check for deals. When I go out on shopping trips, I typically forget to double-check the app for cashback offers.
This is why I love the browser extension. It automatically pops up on qualifying websites to let me know how much money I can get back and on what items.
With the extension, or by shopping in the app or website, when you buy a product or service, your sales order is reported to Rakuten, and you are credited with cashback the following day.
Ready To Save With Rakuten?
3. Receive Your Big Fat Check Or PayPal Payment, Quarterly
One of the big disappointments I found was that we would only receive our cashback four times per year. Each quarter throughout the year, Rakuten sends your cashback payment. This amount will arrive in the mail as a physical check, called a "Big Fat Check," or as a payment in your PayPal account.
When Exactly Will I Be Paid?
If you have money in your cashback account, you will receive your payment according to this schedule:
Purchases Made Between January 1st Through March 31st
Purchases Made Between April 1st Through June 30th
Purchases Made Between July 1st Through September 30th
Purchases Made Between October 1st Through December 31st
How Does Rakuten Make Money?
Rakuten makes money by being paid from the stores you purchase your items. The stores pay Rakuten for referring customers to them, and Rakuten gives you a kickback from the purchase. It's a win-win for all parties involved.
Use the Rakuten Cash Back Visa Credit Card For More Money Back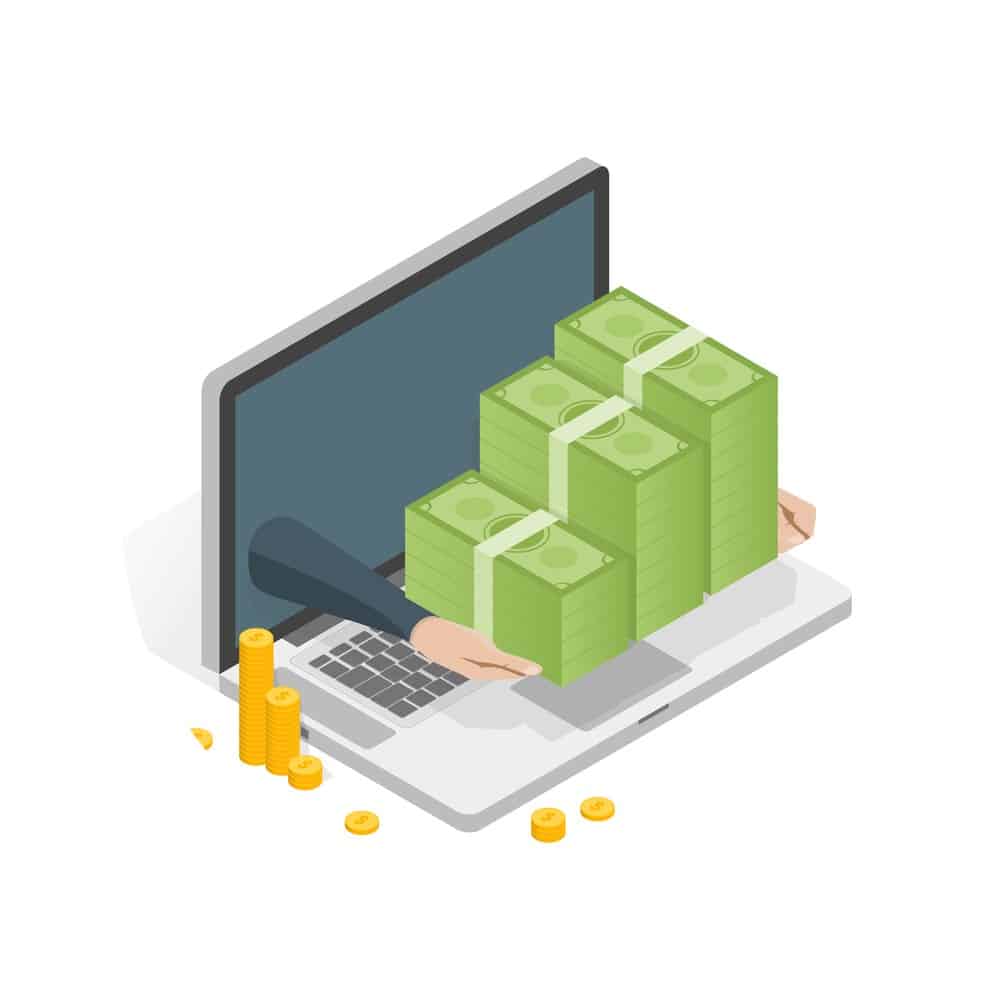 You can enjoy the added convenience and savings of buying items from your choice of merchants on Rakuten using a Rakuten Cash Back Visa® credit card. When you apply for and receive a Visa credit card from Rakuten, you can start saving money immediately.
Every purchase you make with it from the stores and e-commerce sites listed on Rakuten will earn cashback. This Visa card has enabled Rakuten users to earn upwards of seven million dollars in cash back.
More cashback rewards and perks from using this credit card include the following:
Extra 3% Cashback
When using your Rakuten Cash Back Visa card, you can earn an additional 3% Cash Back on qualifying purchases on Rakuten.com or using the Rakuten app. You can also enjoy these cost savings on in-store purchases and at Rakuten hotels or for Rakuten travel.
$20 First Purchase Welcome Bonus
You automatically receive a $10 cash back bonus when you make your initial purchase using your Rakuten Cash Back Visa card.
1% Cashback
You can earn 1% cashback on purchases wherever Visa credit cards are accepted.
Unlimited Total Cashback
You will receive unlimited cash Back on any purchases that you make using your Rakuten Cash Back Visa card.
Ready To Save With Rakuten?
Flexibility With Rakuten Visa
Rakuten's employs a zero-fraud-liability policy for their Visa cardholders. You will also gain more valuable benefits like your members' cashback payments, price protection, and product return protection. Also, there is no annual fee for owning and using your Cash Back Visa card from Rakuten. This enables you to enjoy even more significant cost savings.
You can also receive full benefits offered by your Rakuten Cash Back Visa card with Apple Pay™, Google Pay™, and Samsung Pay. This is truly the modern, easy, fast, and safe way to pay for your purchases. Some stores found on Rakuten offer double cashback deals to customers.
Rakuten Cash Back Button (Browser Extension)
You can also download and install the Rakuten Cash Back Button to enhance your online shopping experience (my favorite!). The Rakuten browser extension locates valuable coupons, deals, and cashback offer from 2,500 stores plus online marketplaces.
With this extension, you can obtain popular coupon codes for even more savings when shopping. These coupons are valid for purchases of such products as:
Food and restaurant meals
Popular stores and brands represented on Rakuten for cost-efficient shopping include Amazon, Best Buy, JCPenney, Kohl's, Macy's, Nordstrom, Old Navy, Priceline, and Target. When shopping at different stores, cashback percentages vary.
Is Rakuten Membership Free / Does Rakuten Cost Money?
Joining Rakuten as a member is free of charge. You can create your account by submitting your email address and selecting a password. If you prefer, you can join by using your Google or Facebook account sign-in data.
All new members receive a $20 Welcome Bonus.
One caveat, to get your bonus, you need to make a qualifying order for at least $25 within your first 90 days of membership.
Rakuten Referral Program
Whenever you refer new members to Rakuten, you will earn an additional $25 or more per referral. The Rakuten referral program is one of the more generous referral programs in the affiliate marketing industry. Combined with the regular rewards program and cashback offers, Rakuten can actually make you money.
After you join and start using Rakuten, you can refer others to join the program and make $25 per person. You will then be the referring member who can receive a bonus. As soon as you complete the fast and straightforward sign-up process, you can start your first shopping excursion as a site user.
How Rakuten Is Different From Amazon
Amazon utilizes a closed system design. The Amazon company manages all aspects of selling for their merchants. These aspects include managing warehouses, inventory logistics, and customer service.
Rakuten, on the other hand, assumes an open business approach. This team supplies a shopping platform design and cashback paid option. However, all merchants handle every aspect of their company's inventory management, logistics, and customer care.
While Amazon's business operations resemble a "vending machine experience," Rakuten's e-commerce model is a modern "shopping mall experience."
Rakuten is also a membership-based business. It is powered primarily by customer satisfaction and loyalty, resulting from excellent direct customer benefits from cashback and Super Points plans.
While Amazon is an aggressive product sales site, Rakuten does not need to compete with its seller members.
Can You Use Rakuten In Stores Or Online Only?
Rakuten can be used for buying products, both online and offline. It is an excellent convenience for shopping at all your favorite web stores and online auctions and marketplaces. However, using Rakuten is just as helpful and easy when you buy in-store at your local boutiques, department stores, or shopping centers today.
When you carry your Rakuten Visa Cash Back credit card, you have easy access to making purchases from the more than 2,500 top-quality participating merchants as you start earning cash. You can also enjoy all of your card benefits when using your Rakuten Cash Back Visa card with Apple Pay™ (iPhone), Google Pay™, and Samsung Pay (Android).
Is Walmart On Rakuten?
As you saw from my previous example, Walmart is among the leading stores on Rakuten. To shop at Walmart, just log in to your Rakuten account and select the Walmart link. After clicking on the link and accessing the Walmart site, you can make your desired product purchases.
Anytime you need to shop online, you can shop through the Rakuten app or browser extension. You can order the items you need without leaving your home or office while saving both valuable time and money.
A Partnership Between Rakuten And Walmart
In December of 2018, Rakuten and Walmart opened the first Walmart e-commerce store as part of the Rakuten Ichiba internet shopping mall. This successful business alliance joined the unique strengths of both Walmart and Rakuten.
It combined Walmart's global expertise for offering popular brands from the U.S. at low prices with Rakuten's superior online marketing and e-commerce strategies.
Walmart has remained in high popularity with Rakuten shoppers since then.
Pros Of Using Rakuten
There are definite attractive advantages to shopping at all of your favorite stores on Rakuten. Some of the most frequently given reasons to become a member today, buying products and services through the Rakuten site and platform, include the following:
You get cashback for purchasing the products that you want and need from the stores of your choice through Rakuten.
The Rakuten website is easy to navigate, enabling you to begin shopping smarter, quickly, and efficiently as you start earning cash.
Rakuten has over 2,500 different quality merchant participants to satisfy all of your shopping needs, who all pay members cash to buy products. The majority of contemporary shoppers are strongly attracted by this benefit of immediate cashback.
Rakuten browser extension is awesome and user friendly.
Ready To Save With Rakuten?
Cons Of Using Rakuten
Some consumers who have given a Rakuten review also expressed some displeasure with shopping on the Rakuten site, such as the following:
It can be confusing to have so many store choices when shopping for products.
Some consumers feel that they make purchasing choices too quickly when shopping "on the go" via the Rakuten app (impulse buying).
Rakuten members receive their Big Fat Checks or PayPal payments every three months for cash Back from store purchases. Some shoppers think this is too long to wait to be paid for shopping.
Consumers who shop via Rakuten to enjoy getting cashback benefits should beware of store listings marked "Coupons Only" or "No Discounts."
Is Rakuten Really Worth It?
After speaking with my wife, we both agreed that the pros of using Rakuten outweighed the cons. While getting our cashback every quarter was a huge turnoff, we were able to almost double our regular cashback credit card returns by using our cashback credit cards in conjunction with Rakuten.
I loved the Rakuten browser extension more than the app because it quickly alerted me when I was on a website where I could get additional discounts with Rakuten. The only negative was I need to be on a laptop or desktop computer to use the extension.
I also felt there were enough options to make using Rakuten worth my while. With over 2,500 stores connected to Rakuten, I was impressed with their current reach. However, pay attention to some of the small print on the items you regularly buy. Some may be exempt from Rakuten discounts.
Rakuten is a legitimate internet marketing, e-commerce, and affiliate marketing business site. With the vast array of stores and merchandise available from an extensive selection of brands and stores, shoppers are sure to find items that they like and need.
How Do I Cancel My Rakuten Account?
To cancel your Rakuten account, head to the Rakuten website, and contact customer service. However, before you cancel, keep in mind that by closing your account, you will lose all of the following benefits:
All the Rakuten Points that you have earned and accumulated;
Your entire purchasing history and data; and
All additional benefits and services of your Rakuten membership. If you access any Rakuten sister companies with the same account data, you are also subject to losing access to the sister accounts.
You should be aware that when you cancel your Rakuten membership, your account cannot be reactivated.
Alternatives To Rakuten
Shoppers who are enthusiastic users of the Rakuten shopping portal declare that this site and platform options, rebates, and other benefits just cannot be beaten. However, for anyone who tries purchasing products through Rakuten and is not immensely thrilled and delighted, there are choices.
These other web marketing and e-commerce websites I have tried and enjoy are:
Wrapping It Up
After trying it out for a couple of months, my wife and I will continue using Rakuten to save money daily. We found that the time we invested by using the program was well worth the additional savings we received, and we started shopping smarter.
If you're struggling to pay off debt, every little bit of cashback helps as long as you're not overspending for the sake of "saving money." According to a top-rated Rakuten Review 2020, satisfied Rakuten users (and members of Ebates before) generally praise this e-commerce website for multiple reasons.
By continuously attracting highly successful and popular retailers with its unique selling platform, Rakuten has also gained many loyal buyer members. These savvy consumers take delight in shopping for top-caliber products at cost-efficient prices.
The innovative Rakuten team satisfies current members by offering varied benefits, deals, bonuses, and cashback while steadily gaining new users.
The free membership, many offers, and extra perks, along with the opportunity of getting paid to shop with quarterly cashback payments, transform new site users to frequent shoppers who then become loyal, long-time, active Rakuten shopper-members and advocates.
Ready To Save With Rakuten?
General FAQ
What Is Rakuten?
Rakuten, once known as Ebates, is an e-commerce and affiliate marketing business. Rakuten members can shop at their favorite online stores and marketplaces via a link found on the Rakuten website or app. These stores then pay a customer referral fee to Rakuten, and you, as the customer, are paid a portion of this merchant payout by Rakuten. You earn cashback on each purchase.
How Does Rakuten Work?
1. Join Rakuten
2. Earn Top Cash Back on Purchases
3. Receive Your Big Fat Check or PayPal Payment, Quarterly
Can You Use Rakuten In Stores Or Online Only?
Rakuten can be used for buying products, both online and in-store.