Plant based options offered
5.0/5
Meat based options offered
2.5/5
Ingredient availability
4.3/5
Pros
Meals are cooked and prepared within 15 minutes
Many dietary preferences
Meals and ingredients come prepared
Many plant based options
Free shipping
Cons
Required to pay for a subscription before seeing what is recommended or offered
No leniency to make changes or cancel an order after the cut off date
No mobile app
The credit system can be confusing
My wife and I have used several meal prep services in the past, and recently we gave Hungryroot a try. The past year we switched over to a plant-based diet and found Hungryroot offered a large selection of vegan options. We have been using Hungryroot for the past two months, and this Hungryroot review will cover what we liked about Hungryroot and what we didn't.
This definitive guide to Hungryroot is extensive and should answer all of your questions. To access a specific area of this post, use the table of contents at the top of this page to skip to the most relevant section.
How Does Hungryroot Compare?
Over the past decade, my wife and I have tried a variety of meal delivery services to include:
This post will cover our experience with Hungryroot and if we are going to continue using the service.
Where Is Hungryroot Located?
The Hungryroot headquarters are located in Manhattan, New York. However, its products are available to the lower 48 states. The company started in 2015 with the founder, Ben McKean, looking to positively influence his customers' lives by giving them healthy food options.
The initial food items offered were vegan and gluten-free options, and they had only six products when they launched. The company increased its products from six to 12 and later to 24 to give shoppers more choices. Ben McKean realized that with each new product choice, the number of subscribers increased.
A Brief History Of The Company
In 2016, the company had one manufacturing facility located in Queens, NY, and struggled to meet the needs and location of its customers. At the time, they had 70 employees in 20 production lines. The company paused in 2017 to sort out manufacturing issues because Ben McKean wanted to supply the entire country.
Instead of building more manufacturing facilities, the company opted to partner with 12 manufacturing firms around the country. They also added 26 more products for a total of 50 products when they launched the second time in September 2017.
Today, the company produces many products and releases new items to customers each Thursday. You can choose from hundreds of ingredients – which is one of the strengths of the company. Products ship from the manufacturing facilities to the holding areas before they ship to the customers.
Ready To Try Hungryroot?
Click below to save $40 on your first Hungryroot order!
Where Hungryroot Delivers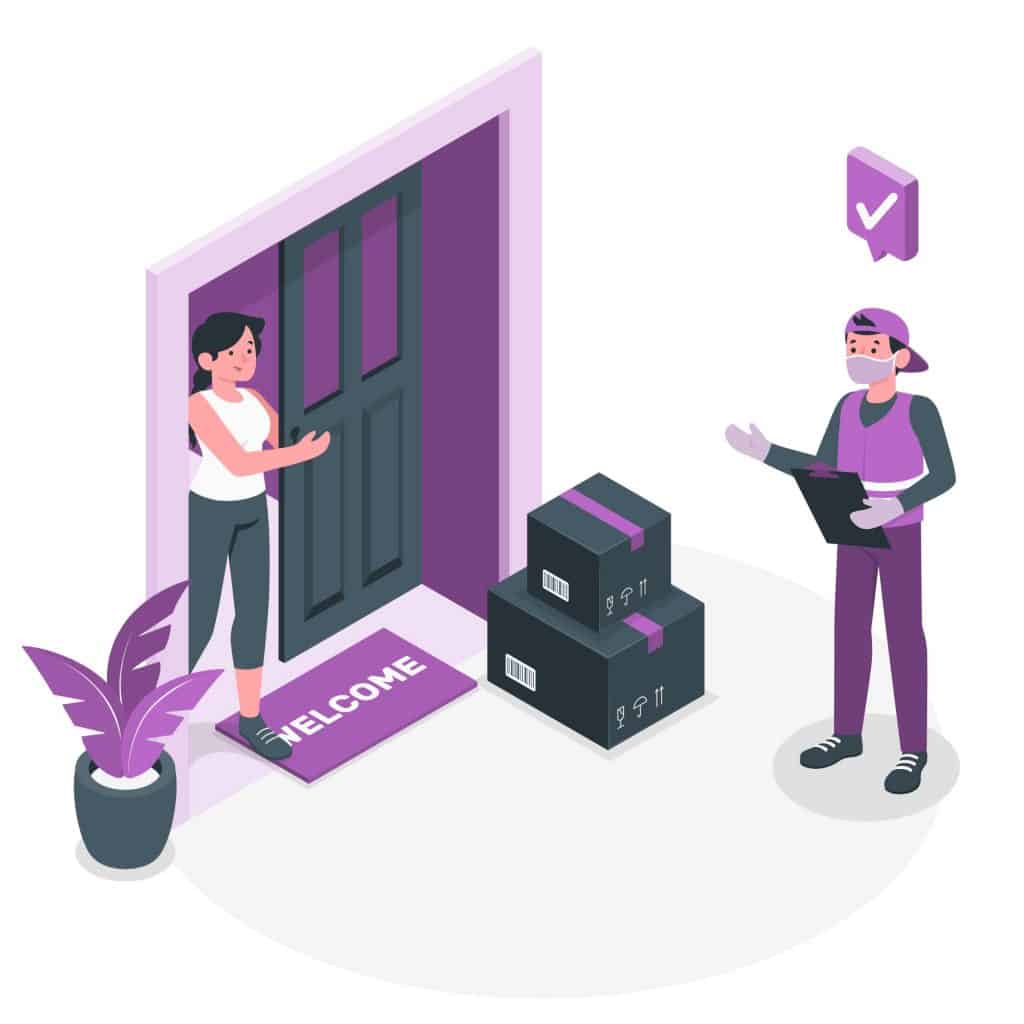 The only two states locked out are Alaska and Hawaii. In other states, most zip codes can receive meals. If you do not see delivery days for your zip code when you register, Hungryroot doesn't ship to that zip code. However, the company is actively expanding to cover all zip codes in the continental United States.
Hungryroot Meals And Ingredients
Depending on your dietary requirements, Hungryroot brings you healthy groceries with simple recipes every week. It has a plant-based focus with limited meat options that operates partly as a grocery store and partly as a meal kit service. The service sends you a simple quiz during registration to determine what kind of foods you like and the servings that will suffice for you and your family.
From there, Hungryroot suggests a grocery list of snacks and other meals with easy-to-follow recipes on how to create a healthy meal.

Because this is not a traditional meal kit subscription service, you have the freedom to mix the ingredients as you want. The service prices are affordable, and the service gives you the convenience of not going to the grocery store every week. Hungryroot personalizes your order, and the prices will vary based on the foods you choose.
One of our favorite aspects of Hungryroot is the meals take 15 minutes or less to prepare.
The Steps To Sign Up With Hungryroot
When we first signed up, I found the process was relatively simple and self-explanatory. When you go to the website, you are immediately greeted by beautiful photos of their latest meals.
Step 1 – The Sign-Up Process
Signing up was quick and easy. There were two options to create an account:
Facebook Account
Email Account
Signing up literally took me one minute to complete before being able to move on to the next part of the onboarding process.
Ready To Try Hungryroot?
Click below to save $40 on your first Hungryroot order!
Step 2 – Complete A Food Preference Survey
After signing up, you are immediately greeted with a quick survey to determine the types of meals and ingredients that will be offered to you.
The first part of the survey asked how many people I was feeding with Hungryroot meals as well as my goals with Hungryroot. The goals I chose from included:
Save time
Try new food
Grocery shop less
Eat more plants
Lose weight
Improve health
Dietary Needs
The next step asked about my dietary needs and preferences.
I was offered several dietary need options which included:
Vegan
Vegetarian
Pescatarian
Dairy-Free
Gluten-Free
Soy-Free
Tree Nut-Free
Peanut-Free
Egg-Free
Shellfish-Free
Breakfast Preferences
The next part of the survey asked me about my eating habits and what I wanted to use Hungryroot for. The first question was about my breakfast preference.
From the choices, I was able to select:
Breakfast (like pancakes or cereal)
Snacks (like a handful of nuts)
Breakfast and Snacks
No Breakfast or Snacks
When we started with Hungryroot, our primary mission was to save time with dinners so I opted out of the breakfast and snacks to save money when I first tried out the program.
Lunch Preferences
The next part of the survey asked me about my lunch preferences.
The for options offered were:
Lunch (like a grain bowl or pasta)
Snacks (like crackers or veggies)
Lunch and Snacks
No Lunch or Snacks
Again, I was focused on dinner meals so I selected no lunch or snacks for my first time.
Dinner Preferences
Predictably, the next part of the survey was my dinner preferences.
The four options for dinner were:
Dinner (like a grain bowl or pasta)
Snacks (like crackers or veggies)
Dinner and Snacks
No Dinner or Snacks
This was the area I was most excited about. I chose the dinner option to see what I would be offered.
Ready To Try Hungryroot?
Click below to save $40 on your first Hungryroot order!
Desert And Sweets Preferences
The final step to the survey involved deserts. I heard great things about their black bean brownies so we decided to opt for a few deserts.
The section for deserts was quite simple. It asked if I liked sweets and gave me three options:
For us, we chose "absolutely."
Step 3 – Checking Out And Total Page
This is probably my least favorite part about Hungryroot. After making the basic selection for my preferences, Hungryroot forces you to pay for your subscription – before you actually know what they are going to suggest to you or what food options are available.
This was almost a deal-breaker for me because I don't like to buy things before I actually know what I'm getting.
My initial total was $51.91 for eight dinner servings and two separate recipes combined with four to six servings of desert credits.
It should be noted that originally my subscription for what I chose should have been $91.91 but because I was a first-time subscriber referred by a friend, I qualified for $40 off my first two orders.
I decided to go through with the purchase because my friend spoke highly of the service and it was only $51.91. Because Hungryroot allows you to cancel after the first order if you are not satisfied, I paid for the order.
Ingredients Offered By Hungryroot
After paying for my subscription, I was able to learn more about the ingredients and meals available with my subscription.
Foods offered by Hungryroot are plant-based. According to Hungryroot, they try and source as many organic ingredients as possible. The meals are free of preservatives, refined sugars, and trans-fat. From our experience, the meals come packed with complex carbohydrates, nutrients, and healthy fats.
With Hungryroot, we found the meals were not packed with sodium, trans-fats, and artificial preservatives provided by some of the other meal kit delivery services on the market.
What Is Hungryroot? Groceries Instead Of Kits?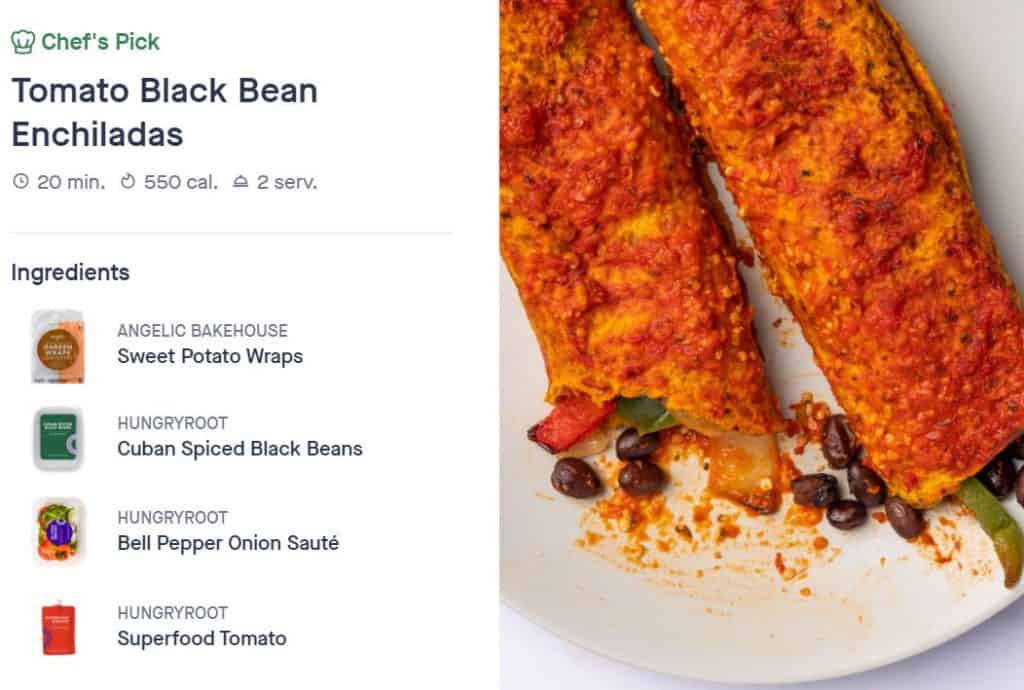 Instead of kits, Hungryroot delivers groceries so you can make your meals at home. You can either order the required ingredients for their suggested meals or you can pick out the groceries you would like to make your own meals. Some of the more common groceries and core ingredients Hungryroot provides are:
Popular Sauces And Dressings
Tubs of peanut sauce
Superfood tomato sauce
Sesame ginger sauce
Thai peanut sauce
Peanut butter
Ginger tahini
Almond butter
Avocado crema
Popular Sides
Rice
Bags of stir-fry veggies
Sweet potatoes ribbons
Grain bowls
Cashew cheese
Cauliflower rice
Veggie noodles
Asian salad mix
Baby broccoli
Baby carrots
Snap peas
Brown rice
Quinoa blends
Baby spinach
Rainbow veggie mix
Popular Main Course Dishes
Feta turkey burger
Tomato black bean enchiladas
Chicken 'n guac tacos
Can't believe it's not mac 'n cheese
Honey poppyseed salmon salad
Grilled chicken tahini wrap
Broccoli black bean burrito bowl
Sesame ginger poke bowl
Veggie vinegarette beyond burger
Chicken curry bowl
Kale Pesto
Lemongrass tofu nuggets
Yuba noodles
Roasted salmon
Wild mushroom meatballs
Spinach garlic chicken sausage
Chicken breast
Lentil pasta
Tofu Bites
Kohlrabi noodles
Chickpea pesto
Butternut squash noodles
Seven veggie stir fry
Tofu veggie burger
Garlic parmesan
Favorite Deserts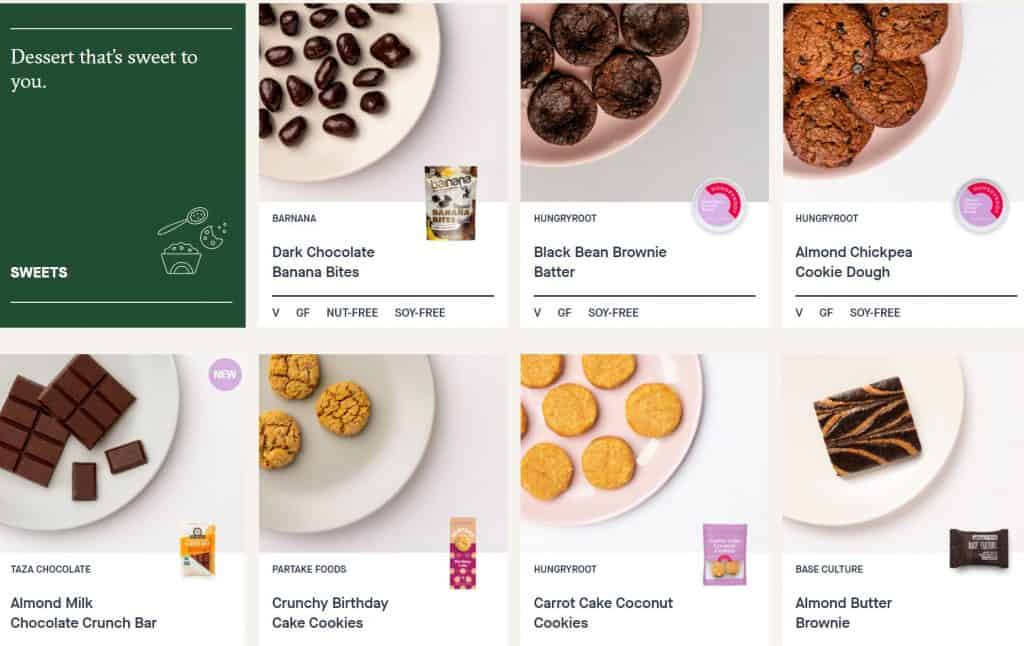 Oatmeal spice cookie dough
Almond chickpea cookie dough
Black bean brownie batter
Dark chocolate banana bites
Carrot cake coconut cookies
How Hungryroot Works
After selecting your food preferences, Hungryroot offers a selection of the top two or three meals based on your food profile. For instance, they may recommend cauliflower rice, wild mushroom meatballs, and chicken. This meal can come with a top-up of green chili sauce. All you need to do is heat the meal, combine as you see fit, serve, and enjoy.

Hungryroot selects all the ingredients with your health in mind. Although Hungryroot is not a 100% vegan, wheat-free, or dairy-free service, they strive to offer meals that are free of these items based on your selection.
Easy Preference-Based Substitutions
For meals with a traditional creamy white sauce, Hungryroot substitutes cream with cashews. The service can then pair this meal with chicken sausages instead of pork sausages. They may also offer chickpea pasta or zucchini noodles to avoid the pasta wheat flower. By creating customized choices with only healthy ingredients, Hungryroot helps you eat as healthy as possible during each meal.
Plan Credits
Depending on the plan you choose, each plan offers a specific number of credits. Different ingredients cost a varying number of credits. For instance, if you want meat-based meals such as chicken or pork, you will use more credits than someone who prefers vegetables. If you always order meat-heavy meals, you will require a high-credit subscription plan because low credit plans will not meet the size of the order you need. If you choose meat on a lower credit meal, you will end up with a smaller amount.
Choosing Favorite Ingredients
Hungryroot only suggests ingredients that meet your recipe preferences. If there are specific ingredients you do not want, you can place a never-rating on it. Once you subscribe and set your preferences, you will be ready to receive the orders you place.
Where Hungryroot Delivers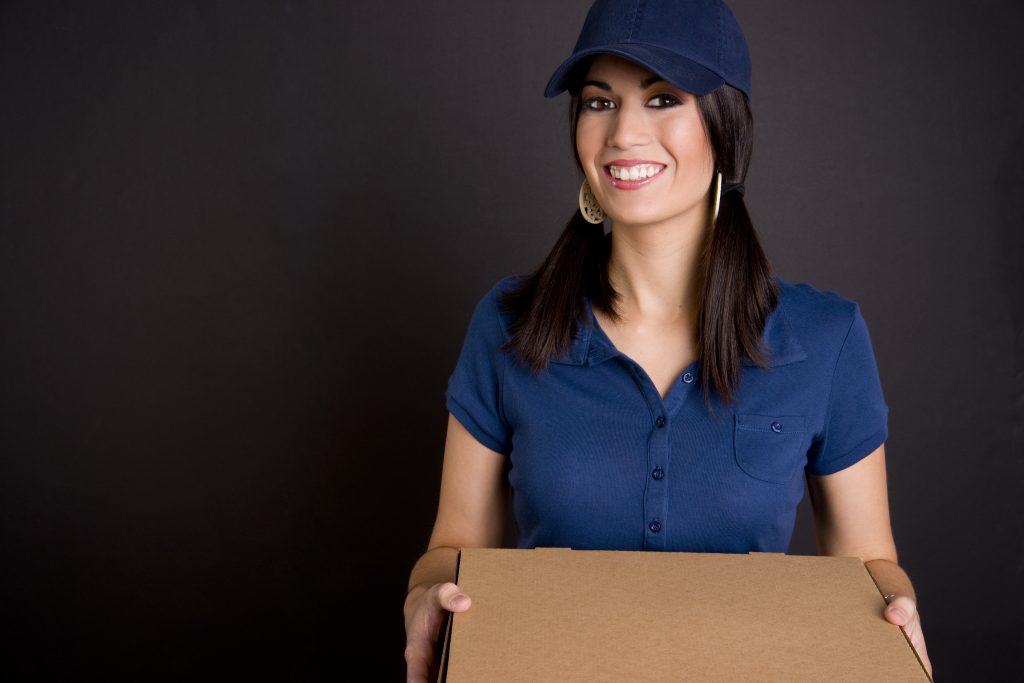 Hungryroot ships food to the lower 48 states and the shipping is usually free, depending on where you live. If you live in a place where ground shipping is possible, you will only need to pay the subscription fee for the plan you choose and no shipping fee. If the delivery requires a shipment by air, you must pay an extra $10 shipping fee.
The meals and ingredients are delivered to your door during the week between 9 a.m. and 9 p.m. To preserve the food's freshness, Hungryroot packs it in an insulated cardboard box with ice packs.
Who Is Hungryroot Good For?
If you want a healthy "plant-forward" meal every day of the week, Hungryroot might be a good option for you. If you also love the convenience of limiting your shopping trips for groceries and having a long list of groceries to choose from, you will love Hungryroot. The meals offered can be prepared in 15 minutes or less.
Simple Ingredients
Most people do not like food subscription boxes because of the high price and the long list of ingredients in the kits. Hungryroot is for people who need to make meals with simple ingredients, desserts, and sauces in a short amount of time. If you do not want to go through shopping and planning for ingredients to prepare a healthy meal, yet you love eating healthy, Hungryroot is for you.
Saving Time
It is also for people looking to save time. If you are pressed for time to go to the grocery store and prepare healthy meals, just pick a plan that meets your needs, and you will be good to go. All the ingredients come pre-cut, and your work is easy – warm the ingredients, serve, and eat.
Ready To Try Hungryroot?
Click below to save $40 on your first Hungryroot order!
Who Is Hungryroot Not Good For?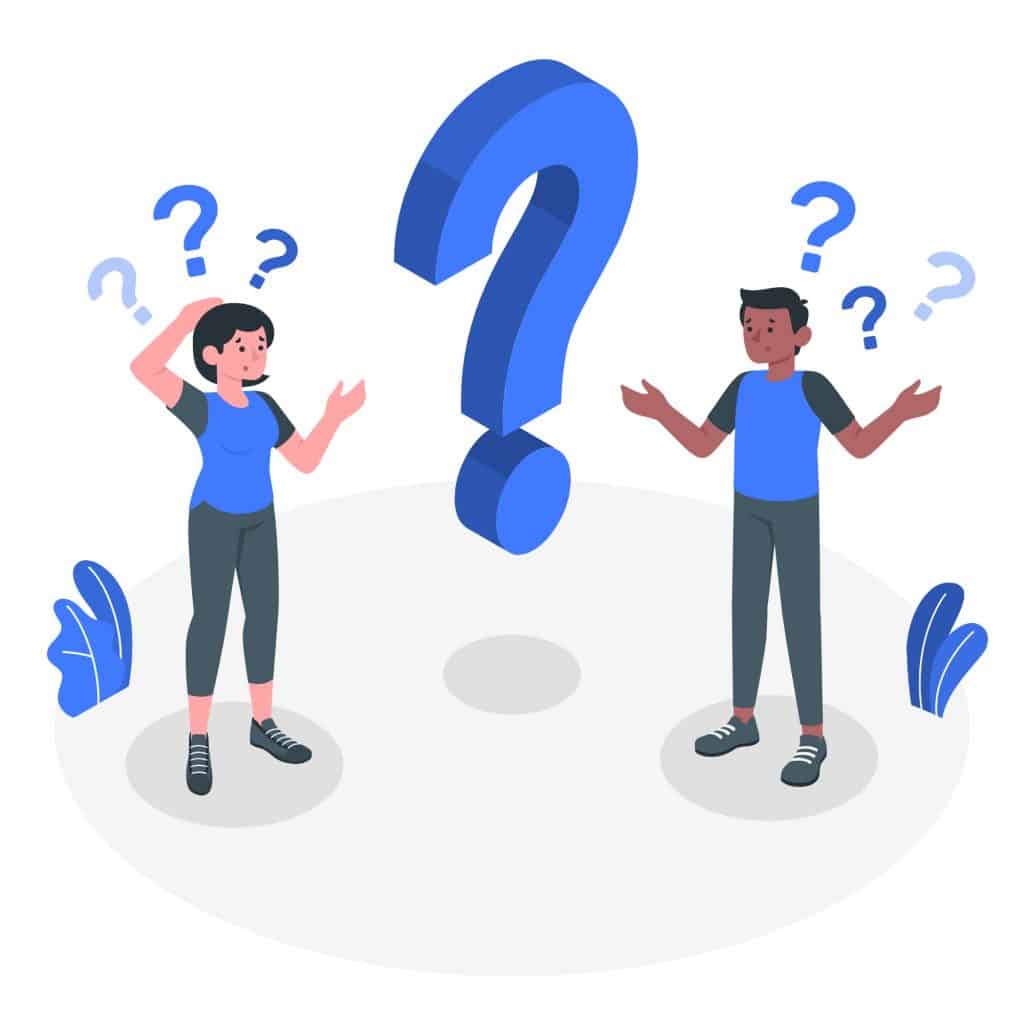 If you love meat and dairy, you may be disappointed that Hungryroot only has a limited number of meals that include meat as a primary protein source. Also, dairy options are limited.
If you love large portions, the packages Hungryroot offers may not satisfy you as they are meant for healthy proportional meal sizes. For people on a budget with plenty of time to go to the grocery store and who live in a low cost of living area, Hungryroot may be an unnecessary expense.
In some areas, you can buy groceries that serve you for two weeks for $70, but this only gives you about two dinners and eight servings a week with Hungryroot. 
Hungryroot's Price Compared To Sun Basket
Hungryroot's main competitor is Sun Basket. Both services offer vegetable-centric meals with a focus on health. You can pick either of the services if you have dietary restrictions because both allow for customization to your order. However, from our experience, Hungryroot ingredients and meal plans are easier and faster to prepare than Sun Basket's.

Hungryroot offers meal plans between $7 and $11 per serving, depending on the ingredients you choose. Sun Basket, on the other hand, sells its packages at between $10.99 and $12.99 per serving, also depending on the ingredients. Hungryroot doesn't charge for shipping, while SunBasket charges a flat fee of $6.99.
Hungryroot Recipe Cards
From each ingredient package, Hungryroot sends cooking instructions and nutritional information for each meal. Hungryroot also gives recommended ingredient pairings. However, you can pair the ingredients in any order you prefer.
Personalizing The Items You Receive
Because Hungryroot focuses on in-season produce and ingredients, they release new items every Thursday. If you are not sure what to choose, you can opt for the recommendations the service offers based on your preferences.
When selecting your items, you need to note the following:

Some of the items you want may not be available due to the current season and inventory. There is a disclaimer that says if an item is not available by the time you order, Hungryroot will substitute it for you. Granted, you need to set preferences to ensure that the service only sends you substitutes you will love.

Dietary preferences still matter even when you choose the items you need. When you set dietary choices, Hungryroot only delivers products in the categories you select. For instance, you can choose vegan, gluten-free, vegetarian, dairy-free, soy-free, and nut-free. The service also grays out the items you never want to receive. When sending out your ingredients, they will consider the items you set in your preferences and send them to you. 

As you browse their ingredient list, you can mark foods as "Never, Often, or Sometimes" as suggestions. Foods you add to the Never category will never be sent to you either as main meals or as substitutes. Foods you add to the Sometimes category might come as substitutes, while foods under the Often category will ship to you frequently.
Choosing A Hungryroot Plan
Hungyroot does not offer specific plans. Your pricing is exclusively tied to your preferences and the servings requested. Depending on what you prefer as far as dinner, lunch, breakfast, desserts, and or snacks, your price can vary from $50 a week to over $100.
Hungryroot Vs. The Grocery Store – Which Is Cheaper?
Buying ingredients at the grocery store is usually always going to be cheaper than any food service. However, in some high cost of living areas, groceries may be more expensive than Hungryroot when you compare what you get from Hungryroot versus what it would cost to buy at the store.
The challenge comes when you need specialty groceries such as kohlrabi noodles, almond chickpea cookies, and smoked salmon. Some of the items are not available in local stores, so Hungryroot comes in handy.
Keep in mind, when you order from Hungryroot, you are paying for convenience and the time you save by not having to go to the grocery store or plan out meals.
If you are running on a tight budget and love to shop the sales, Hungryroot might not be suitable for you. However, if you want the flexibility and convenience of shopping for healthy food items and preparing meals in about 15 minutes, Hungryroot may be a great choice.
How Much Does Hungryroot Cost?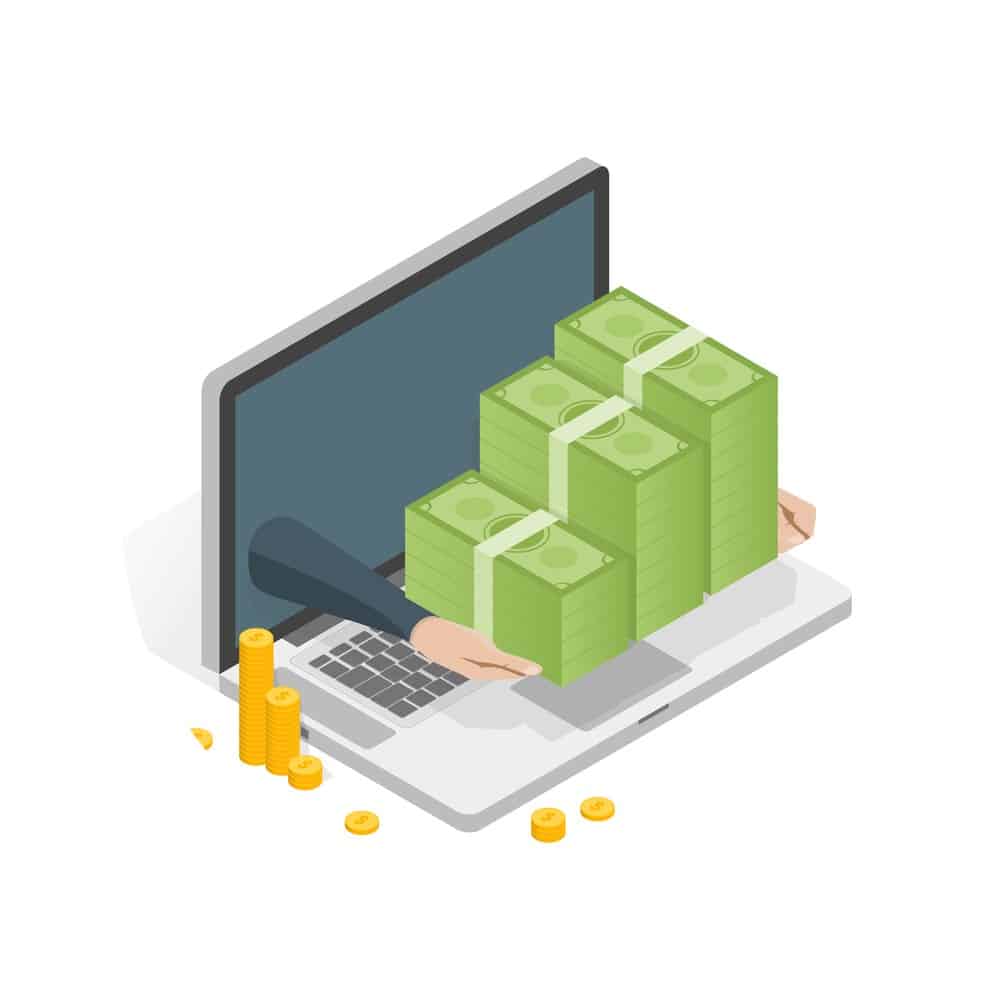 The amount you pay will depend on the amount of food you order, but you can expect to pay a minimum of around $50. You choose the items you want, and the bill is calculated based on the number of credits you use. From the items you choose, Hungryroot will show you a sample bill that details all the items you will receive and the credits required for each item.

If you go over your credit limit, you can add or delete ingredients to see the credits adjusted in real-time. Hungryroot requires you to order a minimum of six servings of dinner or lunch items. As the number of meals you order increases, so does the price of the meals.
Hungryroot will only ship one box to you each week. This limits the amount of food you can order each week. While the weekly order should satisfy most families, keep in mind there is a limit depending on the size of the meals and ingredients you choose.
Hungryroot Shipping Costs
If your meals ship by road, you will not pay a shipping fee. If air delivery is needed, you will pay a flat shipping fee of $10.
Ready To Try Hungryroot?
Click below to save $40 on your first Hungryroot order!
When Are Hungryroot Meals Delivered?
Every Thursday, Hungryroot showcases new offerings for its subscribers. You can choose from the fresh options offered each week, or decide to keep your earlier choices. Hungryroot delivers meals every week, but you can skip a week more, depending on your family's needs. 

Because the service doesn't deliver twice in the same week, you can order more meals during the one delivery day to ensure you get enough for the week. 
How Is Hungryroot Delivered?
Hungryroot delivers in large cardboard boxes insulated to keep them cool during transit. They also have cold packs that help maintain the freshness of the meals. The insulation is biodegradable, while the box is curbside recyclable.
Are The Hungryroot Containers Recyclable?
Because we are environmentally conscious, we were happy to learn the shipping boxes are made out of recycled paper and are able to be recycled. The ice packs included in the boxes are filled with non-toxic gel and the thermal liners are also made from recycled materials that are also recyclable.
The entire shipping container and packaging Hungryroot uses to ship the items are 100% recyclable!
Canceling Your Order Or Your Hungryroot Account
If you do not want to receive meals every week, you can stop your subscription and set your delivery preferences. To do this, open the tab "In Your Future," from where you will see what is scheduled to ship to you.
From there, you can click the reschedule button and choose the weeks you need to skip. In the "Future Tab," you can see your meal preferences and make the necessary changes. From this tab, click "Customize" and start choosing the meals you'd like to receive in the future. The process is simple as the system keeps you within your allotted credits.

You can change your plan's size, shipping address, and delivery date on the settings section of your account. If you are not home for a few weeks or need a break, you can pause the subscription skip weeks by the deadline. You can also stop your subscription completely from the Account tab. If you need help managing your subscription, check out the Hungryroot help center.
How Long Does Hungryroot Food Last?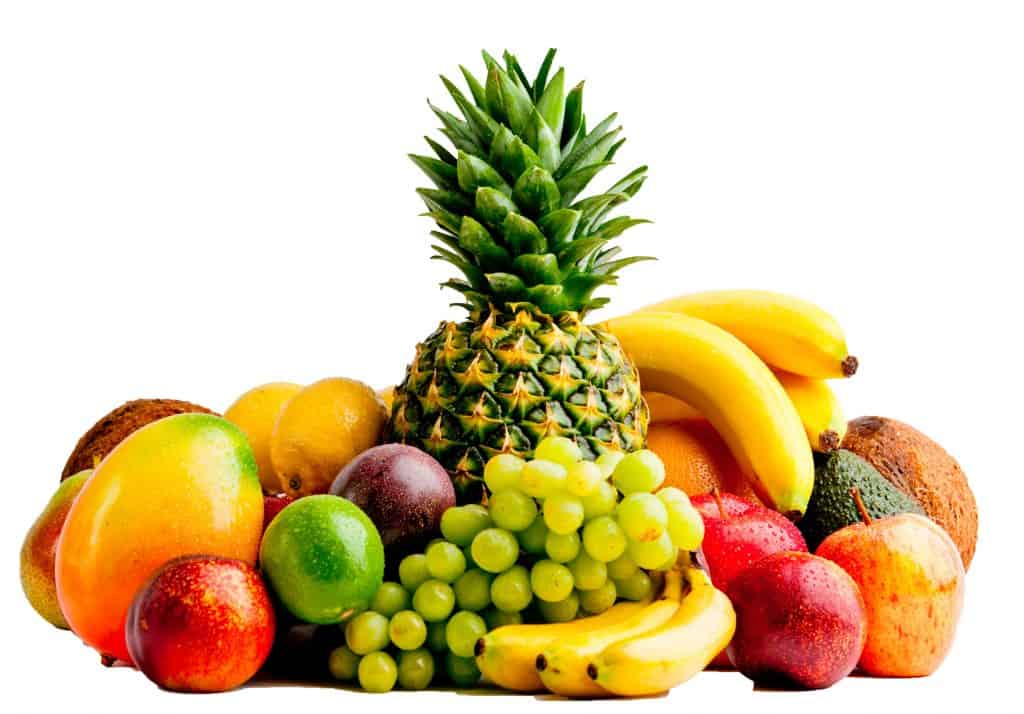 Hungryroot packs and ships food in insulated air-tight containers. The food can stay fresh for up to two days while in transit. All the food items are in cardboard packages with ice packs and a bubble cooler. This packaging keeps food fresh until you unpack it and refrigerate it at home.
A big bonus for my environmentally conscious wife, all the packaging materials are recyclable. Although Hungryroot doesn't offer an address where you can ship the containers for recycling, their website provides a guide on recycling the boxes and other materials.
How Many Calories Are In The Typical Hungryroot Meal?
Hungryroot clearly marks the calories of each food item they offer. This allows you to count your calories if you are watching your weight. The total number of calories for each meal depends on the ingredients in the meal and any extra sides, sauces, or deserts you add.
Calories In The Base
The bases you choose, including greens and grains, will give you between 15 and 240 calories per serving. If you pick zucchini noodles, they will have a low number of calories compared to quinoa or brown rice. You can choose your options based on the calories you need.
Calories In Protein
There are different protein sources available on the Hungryroot menu. Lean meats offer up to 100 calories per serving and sometimes fewer. If you pick plant-based salads and other protein mixes, you will have 230 calories or more. Sauces come as low as 20 calories per serving. If you choose pesto-type options, you can have as much as 150 calories from a single serving.
If you are trying to lower your calorie intake; skip the optional sauces.
Average Meal Caloric Total
On average, the meals will come out to between 300 and 400 calories per serving. You can choose the meals depending on your health goals. If you need fewer calories, some meal combinations can give you as low as 100 calories. You can also go as high as 600 calories with some food items.
Grab And Go Calories
Grab-and-go meals from Hungryroot come as ready-to-eat snacks, and other meals will offer between 50 calories for green juice and 340 calories for cultured coconut creams. There are also many food options – so choose based on your health goals. The desserts offer about 100 calories per serving. These include cookie doughs and brownie batter.
Hungryroot And Weight Loss
Losing weight depends on the number of calories you take in every day. To lose weight, you need to take fewer calories than you burn every day. If you burn 2,500 calories every day, you need to consume fewer calories, say 2,000 or lower.
Hungryroot makes its meals better for weight loss by indicating the number of calories every meal offers. If you are on a diet, total the number of calories each meal item offers and see how much your favorite combinations provide.
Some meals from Hungryroot offer fewer calories, while some offer a high number of calories. When creating your account, Hungryroot will ask questions to determine the kind of meals you need. Check the meals that have fewer calories and add them to your preferences.
Cooking A Hungryroot Meal: How Long Does It Take?
From our experience, most of the meals take about 15 minutes to fully prepare and serve.
Unlike meal kits that come with a bunch of ingredients, Hungryroot offers three or four prepared meal items for you to mix or warm and mix. The meals might include a bag of pre-cut vegetables and sauces. The service also provides you with the recipes you need to combine the meal items in minutes.
The Basic Meal Preparation
In most cases, you will only need to saute or heat the vegetables and the proteins. After heating, top the meal with sauce, and you are set. Every meal we have prepared has only taken a maximum of 20 minutes. After the preparation, the cleanup is easy because all you need is to clean a single saute pan.
For some of the meals, it feels like you are assembling a meal rather than cooking one. Because the meals and ingredients are prepped by the Hungryroot staff, combining ingredients and heating them is the extent of the meal preparation.

The recipes included are easy to follow, but they also give you the freedom to choose how you need to combine the food items. You can add extra ingredients to the meals provided if you want to add extra spice or a side. You can also cut the pieces of the chicken or sausage or any other ingredients you need. If you do not like the combinations Hungryroot recommends, you can choose different combinations as you see fit.
The food items are packaged in plastic bags or tubs. The overall package has less plastic than you will have when you shop at the local grocery store. Hungryroot offers a guide on recycling, but you cannot ship the packages back to them for recycling. If your local recycling plant accepts tubs and plastic bags, you can give them off and keep the environment safer.
Is Hungryroot Keto-Friendly?
Most of the meals that Hungryroot offers are not keto-friendly because the foods contain fewer fats. If you are on a keto diet, you can choose foods with high-fat content, such as meats and some oily plant-based sources. However, you need to supplement the food from Hungryroot with a high-fat diet from elsewhere to keep yourself in ketosis.
Recently, Hungryroot started adding paleo and keto-friendly ingredients. The menu has more paleo-friendly options than keto-friendly options at this point.
Hungryroot Promotions
Hungryroot promotions give you more without charging you extra. Some of the Promos include:
Free Surprise Dough For Life – If you sign up with this promo, Hungryroot gives you a free Brownie Batter or Cookie Dough in every delivery as long as your subscription is active.
Choose Your Own Gift – You will get a free gift when you sign up. Choose your gift from a Chickpea Cookie Dough, Banza Chickpea Pasta, and Fresh Vegetables.
Free Veggies for Life – You will get free veggies with every delivery if you sign up with this promo.
Breakfast for Life – This promo adds you a breakfast item with every delivery as long as your subscription is active. Pausing your subscription doesn't affect the promo.
Free Banza for Life – You will get Banza chickpea pasta with every delivery as long as your subscription is active.
Ancient Grain Pancake Mix – Get a free pancake mix with your first delivery.
SuperFood Almond Butter – This is a free almond butter offer with your first delivery.
You can subscribe to any of the above promos while they are active. Keep in mind, many of them are continuous during your subscription while some are a one-time-only gift.
Ready To Try Hungryroot?
Click below to save $40 on your first Hungryroot order!
Hungryroot Customer Support
From our experience, their Help Center is very responsive. When we needed to alter an order before the cutoff date, we were able to contact support who quickly responded to our email.
The customer care team is available through email, live chat, and on the phone. You can reach out to the customer support team any time between 10:00 am and 6:00 pm EST except on holidays. They are also available on Twitter, Facebook, Instagram, and Pinterest. The team responds quickly when we had issues with our account.
The Pros Of Hungryroot
Making meals with Hungryroot during the week is extremely quick and convenient. In our busy lives, a few of our meals each week are prepared by Hungryroot, and we only spend about 15 minutes preparing and cooking them. It saves us a tremendous amount of time because we don't need to go to the store for the ingredients or spend time meal planning. As a family of five, this is a huge bonus for us.
You can personalize the meals you receive. Hungryroot offers a host of options, including allergen-friendly choices, dairy-free, vegan, tree nut-free, soy-free, peanut-free, egg-free, and pescatarian, among others. You can set the foods you need to receive often, foods you want on occasion, and foods to never receive.
All ingredients come prepared, so you never spend your time preparing or getting your utensils dirty during preparation. Some meals do not require cooking – warm them, and they are good to eat.
The foods are healthy but flavorful. If you need more vegetables in your diet, you can do that with Hungryroot. The service can easily replace meat with plant proteins. Wheat pasta and diary also have substitutes. Hungryroot claims to use as many organic ingredients as possible, but they do not state the percentage of organic ingredients in the meals.
Free shipping and a relatively low per-serving cost make Hungryroot an impressive choice. Compared to traditional meal delivery services, Hungryroot is relatively affordable, and those on a budget and pressed for time will love the options.
The Cons Of Hungryroot
The biggest negative for us was the need to pay for the service before we knew what we were getting or what was available. Luckily, we trusted our friend and went through with the service and were impressed with the results.
There are certain dates set each week you have to make a final decision on your order. We found there is no leniency if you want to cancel or change your order in any way after this date.
Hungryroot doesn't offer the convenience of a mobile app like most meal delivery services. A mobile app would make the process of creating an account and changing your preferences easier. However, you can access the website through a mobile device and make any necessary edits with your web browser.
The credit system can be confusing and it would more clear if they offered a tiered plan with a set amount of meals you can order.
My Hungryroot Review And Recommendation
I like Hungryroot because all of its meals focus on health and proportional meal sizes. From our experience, eating a vegan diet is challenging because many of the meals we make at home lack flavor. With Hungryroot, we found the ingredients, sauces, and condiments they provide add an extra element of flavor that we were missing with our traditional meals.
The service seeks to make healthy eating as easy as possible. The vegetables come prepped; sauces, proteins, and other plant-based ingredients help you make a meal in a few minutes.

I recommend Hungryroot to anyone who needs the convenience of making a healthy meal in a short amount of time. On days when I need a quick meal without going for unhealthy take-outs, Hungryroot comes in handy. We have been using Hungryroot for the past month and have worked it into our budget so we can afford it for those days of the week that are extremely busy.
Ready To Try Hungryroot?
Click below to save $40 on your first Hungryroot order!
Frequently Asked Questions
How Much Does Hungryroot Shipping Cost?
Hungryroot ships to the lower 48 states and offers free shipping if the meals can be delivered via ground shipping. If an air shipment is required, Hungryroot charges an extra $10 for a shipping fee.
How Much Does HungryRoot Cost?
Hungryroot charges by the number of ingredients and meals you order. Typically, the average order is between $50 and $100 per week.
Is Hungryroot A Meal Kit?
Hungryroot focuses on providing organic fresh ingredients that can be combined into meals suggested by the company. Hungryroot is not a traditional meal kit service.
How Long Does It Take To Cook A Hungryroot Meal?
On average, it takes 15 minutes to cook and serve a Hungryroot meal.
Is Hungryroot Keto Friendly
While Hungryroot does offer keto-friendly ingredients, the amount of keto-friendly ingredients is limited.
Where Is Hungryroot Based Out Of
Hungryroot is based out of Manhattan, New York.
*Illustrations by Freepik Stories