Many times, our fears and worries stem from misconceptions and misunderstandings about the world around us. We often perceive certain things as dangerous, even though they pose no real harm. It's important to debunk these common myths and shed light on the truth. By understanding that some objects, situations, or creatures are harmless, we can alleviate unnecessary anxiety and embrace a more confident outlook on life.
1. House Spiders
Spiders are often associated with fear and discomfort, but most house spiders are harmless to humans. They play a crucial role in controlling other insect populations, acting as natural pest control. While their presence may startle some, the majority of spiders found indoors are not venomous and pose no threat. Understanding their ecological importance can help alleviate unnecessary anxiety.
2. Bees
Bees are vital pollinators for our ecosystems, yet many people are fearful of them. Although some individuals may have allergies, the vast majority of people need not worry about bee stings. Bees are unlikely to sting unless they feel threatened or provoked. Appreciating their essential role in sustaining our environment can help foster a more positive attitude towards these buzzing creatures.
3. Public Speaking
Public speaking often tops the list of people's fears, but in reality, it is a harmless activity. The fear stems from the anticipation of being judged or making mistakes in front of an audience. However, public speaking can be an empowering experience, allowing individuals to share their ideas and connect with others. With practice and preparation, anyone can become a confident public speaker.
4. Roller Coasters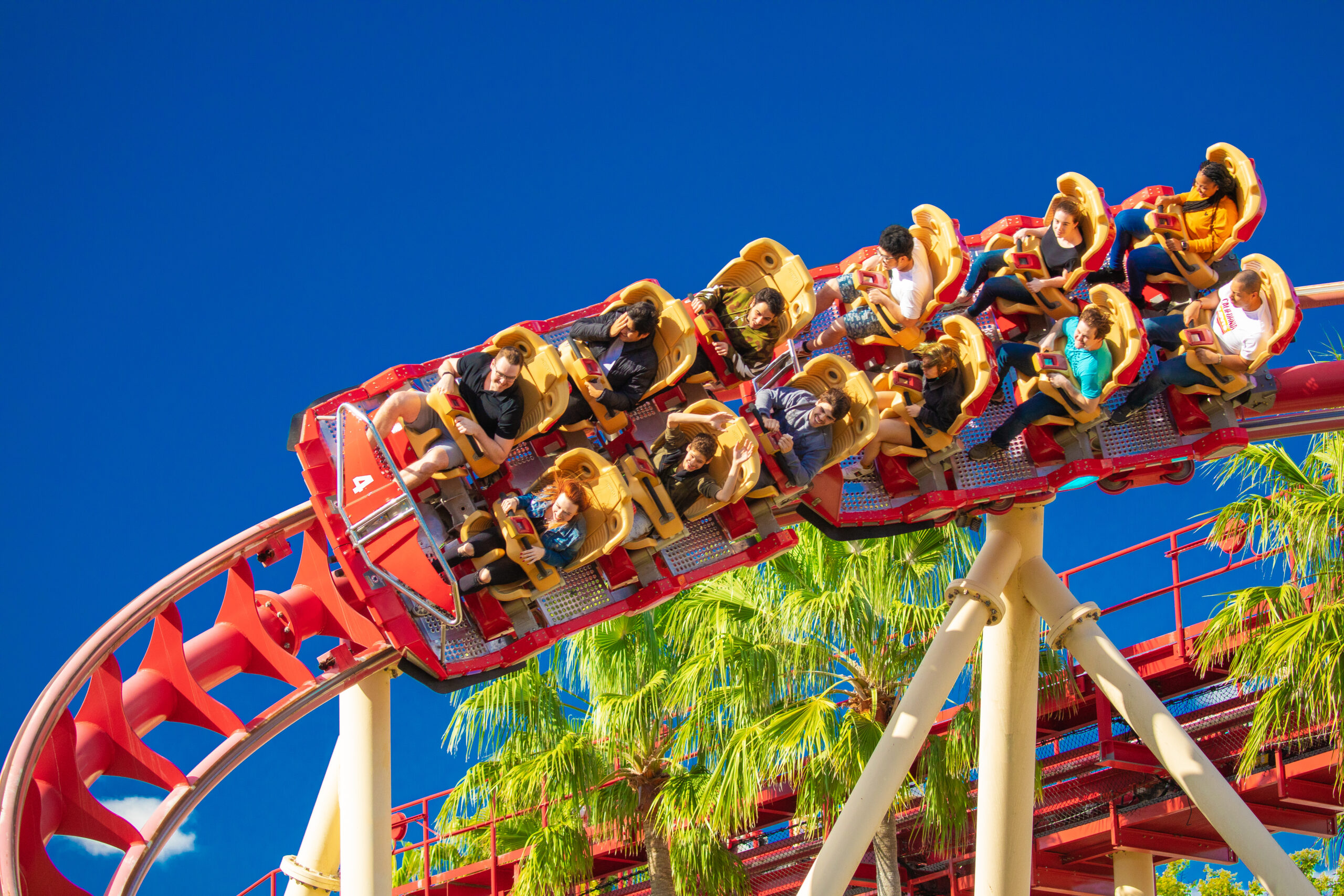 For some, the thrill of roller coasters can be overshadowed by fear and anxiety. However, roller coasters are designed with safety as a top priority, and serious incidents are exceedingly rare. The perceived danger comes from the high speeds, steep drops, and inversions that induce an adrenaline rush. Most amusement park rides adhere to strict safety regulations, making roller coasters a thrilling yet safe form of entertainment.
5. Thunderstorms
Thunderstorms can be awe-inspiring, but many people see them as dangerous events. While lightning strikes can pose a risk outdoors, seeking shelter indoors mitigates this danger. The loud thunderclaps, gusty winds, and heavy rainfall are natural phenomena that occur as a result of atmospheric conditions. Embracing the power and beauty of thunderstorms can help shift the perspective from fear to appreciation of nature's forces.
6. Elevators
Some individuals experience elevator phobia, also known as claustrophobia. However, the fear associated with elevators is often unfounded. Modern elevators undergo rigorous safety inspections and are equipped with multiple fail-safes to ensure passenger well-being. The probability of being involved in an elevator accident is extremely low. Riding elevators can be seen as a mundane, harmless part of everyday life.
7. Houseplants
Believe it or not, some people view houseplants as potential health hazards due to the misconception that they release harmful gases. In reality, houseplants are beneficial, providing oxygen and purifying indoor air by absorbing pollutants. While some plants may be mildly toxic if ingested, they are not dangerous when kept out of reach of children and pets. Incorporating houseplants into living spaces can enhance aesthetics and contribute to a healthier indoor environment.
8. Bats
Bats have long been associated with horror movies and myths, leading many to fear them. However, the vast majority of bats are harmless and play vital roles in ecosystems as pollinators and insect eaters. While it's essential to avoid direct contact with bats due to the rare risk of diseases like rabies, appreciating their ecological significance can help us coexist peacefully with these fascinating creatures.
9. Non-Organic Foods
Some people perceive non-organic foods as dangerous due to concerns about pesticide residues. However, extensive scientific research assures us that the levels of pesticides found in conventionally grown foods are well below the safety limits established by regulatory agencies. The benefits of consuming a varied and balanced diet rich in fruits, vegetables, and grains far outweigh any potential minimal risks associated with non-organic produce.
10. Swimming in the Ocean
For individuals who aren't confident swimmers or have a fear of the unknown, swimming in the ocean can be intimidating. However, with proper caution and understanding of ocean conditions, swimming in the open sea is generally safe. Following lifeguard instructions, being mindful of currents, and avoiding areas with strong waves or marine wildlife can ensure a pleasurable and harmless beach experience.
This article was produced and syndicated by Arrest Your Debt.