If you are looking for the best cheap restaurants for a group, I have compiled great options that offer a memorable dining experience, plenty of food options and cuisines, and whether or not you can make reservations prior to your visit.
Among the best cheap restaurants for a group include the Olive Garden, Red Lobster, P.F. Chang's, Chuy's, and Barwachi Indian cuisine. In these restaurants, you can make reservations, and the food prices are relatively cheaper compared to most other restaurants.
I have also included important information for each restaurant you may need in this review, whether for group or private dining. Also highlighted for each restaurant are the approximate prices for food and the service options available in each restaurant.
The following are the best restaurants that I have picked based on my research:
1. Olive Garden Restaurant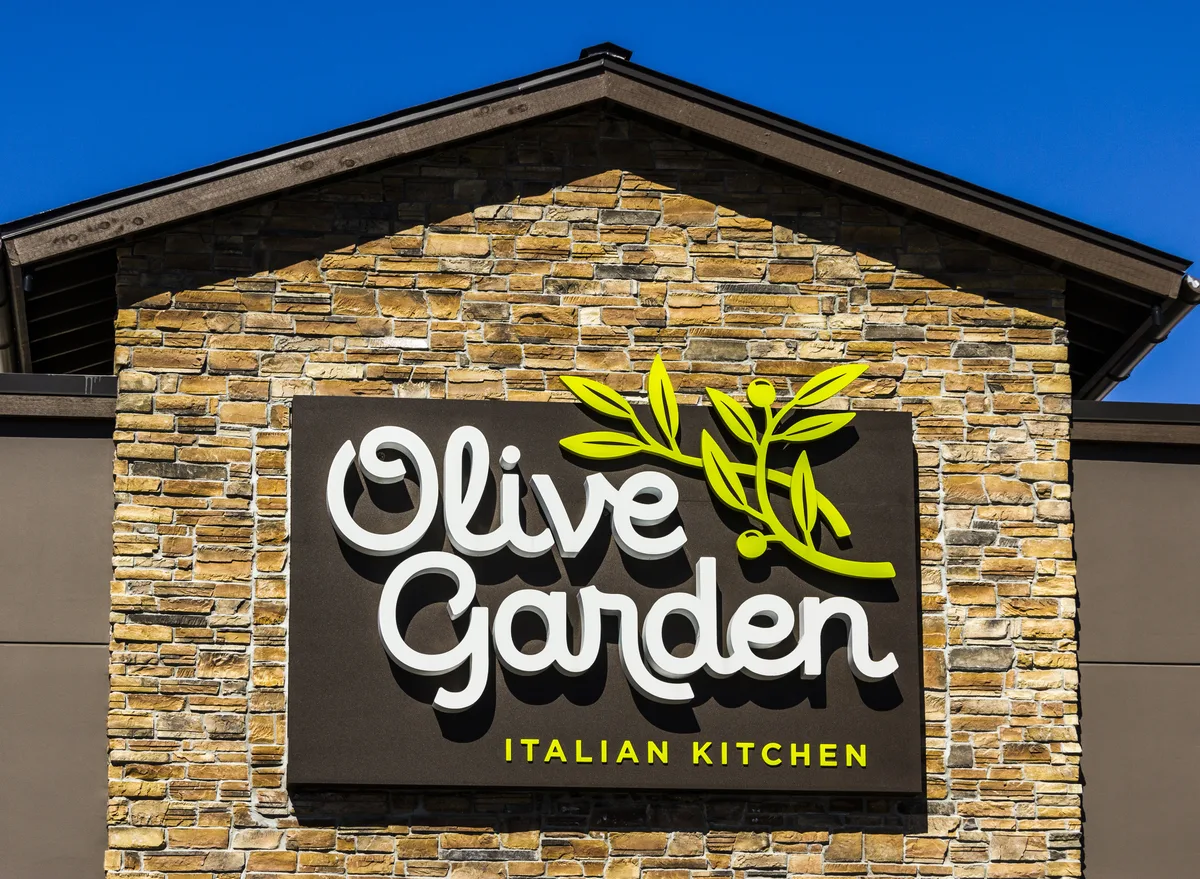 Olive Garden is a well-known American restaurant with headquarters in Orlando and the United States and branches in other states and countries. They offer a variety of services and delicious meals in Italian and American Cuisine.
At Olive Garden, you get to enjoy a variety of delicacies, appetizers, soups, breakfast, and lunch. Among the options on the menu that you can pick for your group include the lasagna dip, fried mozzarella, stuffed mushrooms, and dip duo that come at the cost of between $8 – 10.
Traditional and Mediterranean dishes include chicken Giardino and salmon piccata at $15.29 and $18.49. The advantage of this restaurant is that you have the freedom to choose your combination and even make reservations for your group online.
Visit the Olive Garden website here.
2. Red Lobster
Red Lobster is one of the Darden restaurants and has its headquarters in Florida, United States. Being reputable and well-renowned for quality dishes, this restaurant offers excellent meals with affordable options. The menu introduces a wide variety of dishes, whether for breakfast, lunch, or dinner.
In addition, there are great deals for group and family dining, where you will get to enjoy up to 15 dishes for less than $20. In addition to that, there is a special where you can choose 3 seafood choices for only $15.99.
You have plenty of options depending on your food preferences and budget. As already mentioned, the menu is quite diverse. You have a wide variety of foods, including different starters, seafood, daily specials, and family meal deals suitable for a group.
The family meal deals can serve up to four members, and you have options to create your own family feast at affordable prices.
Visit the Red Lobster website here.
3. P.F. Chang's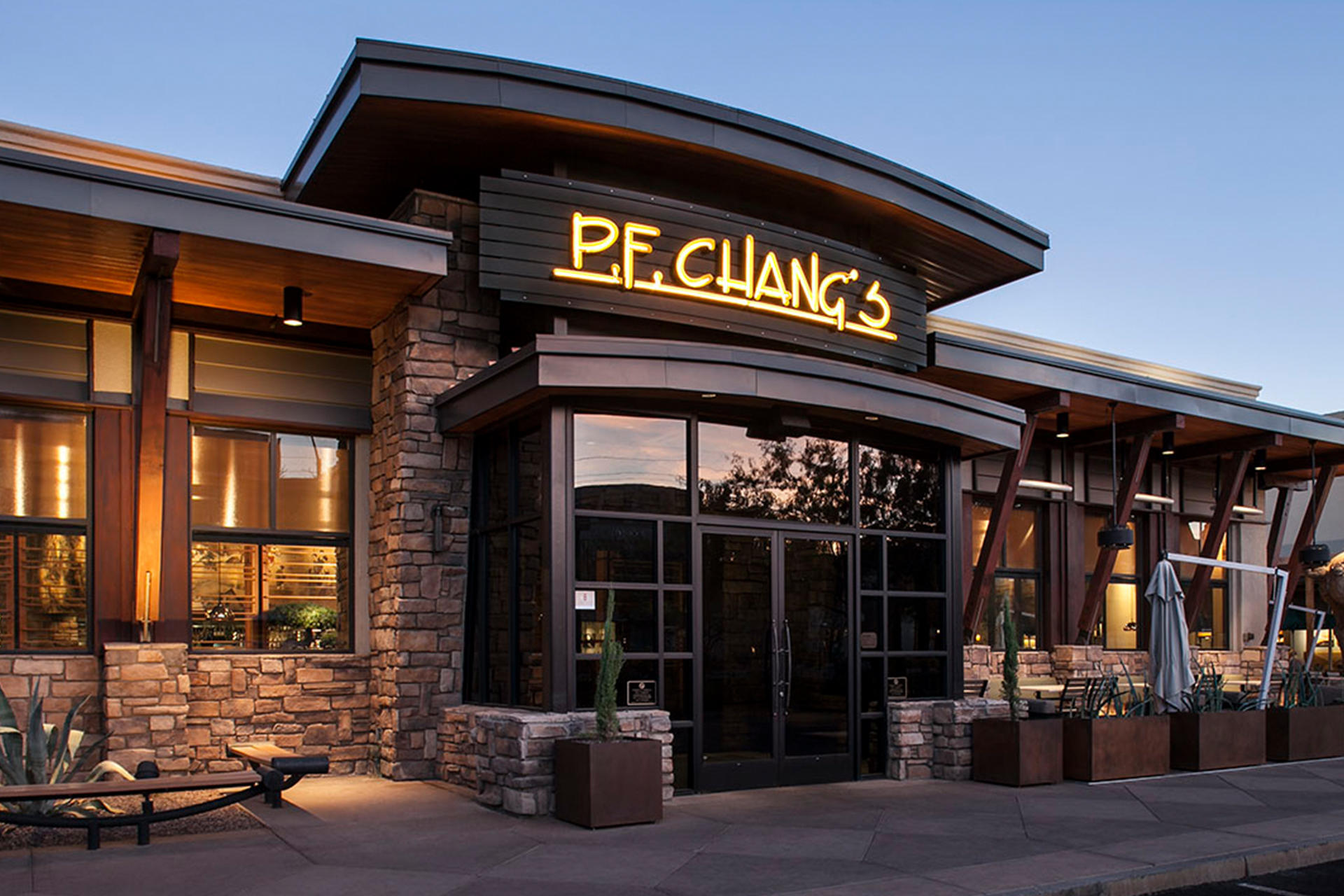 This restaurant is one of the best and most affordable Chinese restaurants in the U.S. It offers dine-in options, and you can make group reservations if you are dining with a large group of friends, colleagues, or family members.
The menu presents a variety of dishes for lunch, dinner, and drinks, to mention a few. If you love Chinese cuisines, then P.F. Chang's is your place.
The average pricing for meals ranges from $10 – $30, and you can make online reservations. The restaurant's interior boasts a Chinese theme, complete with a few stone Japanese warriors at the entrance and a large stone lion outside. The restaurant also possesses fantastic meals and cocktails.
At P.F. Chang's you can enjoy a wonderful dining experience as a family, workmates, or with friends at affordable costs.
4. Chuy's
This restaurant is a fantastic place to dine with friends, family, or colleagues. Although you will find plenty of menu items to choose from, their menu is made up of a combination of flavors, with recipes and ingredients from across New Mexico, Mexican border towns, the Rio Grande Valley, deep South Texas, Austin, and beyond. And all at affordable prices.
The restaurant also has flexible service options, and you can choose to dine-in, takeaway, or even delivery to your doorstep.
Chuy's has a very reasonable happy hour – $5 house margaritas! Plus, they have a free buffet with chips, taco meat, various salsas, etc., as well as many Entree choices such as a tex-mex cheese enchilada, deluxe chicken enchiladas, carnitas tacos, etc.
If you plan to come into the restaurant on a specific day/ time or a busy weekend, you can visit the Yelp app and get on their waitlist. If you plan to visit a few days before, especially for a large party, Chuy's strongly encourages customers to call the store directly to speak with a Manager.
Still, reservations are usually not needed, even for larger groups due to ample seating.
5. Bahama Breeze
It is a place to enjoy sumptuous meals without spending much. The restaurant was founded in Florida, United States, and has 37 sister locations all over the U.S. Here; you can enjoy cocktails, main dishes, and other dishes. There is also a kids' menu with plenty of options.
You can easily make your reservations online. The restaurant provides sufficient space for a group of 6 or more people booking table reservations. This restaurant is ideal for celebrations, parties, reunions, birthdays, or dining with colleagues.
The menu is packed with a variety of food that captures Island flair and seafood cuisines, vegan options, and gluten-free options, with prices ranging from $5 – 25. Therefore, if you want to enjoy quality food at a reasonable price with your party, this is the restaurant choice.
View the Bahama Breeze locations here.
6. Bawarchi Indian Cuisine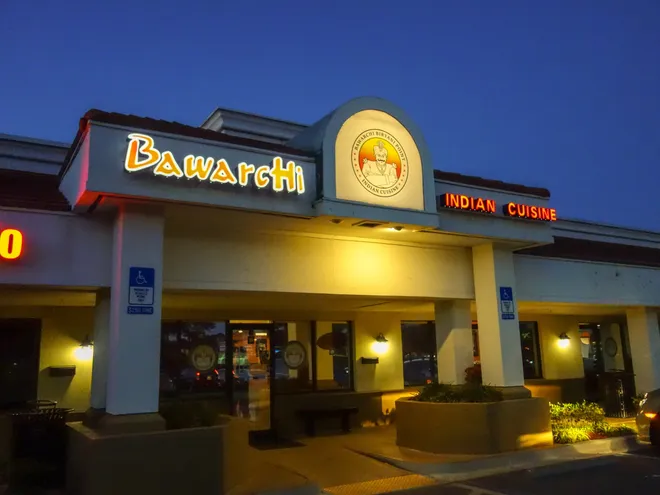 This restaurant is one of the most renowned, and it has gained a lot of great reviews and ratings from previous customers. It boasts of a great variety of delicacies and a wonderful ambiance where you can dine with your family, friends, or colleagues. For anyone craving delicious Indian food, Bawarchi is the place to be.
On the menu, you have Natukodi Kura, Royyala Vepudu, Mutter Paneer Masala, Vegetable Dum Biryani, and various Indian dishes, among other delicacies and sharing options. The pricing ranges from $5 – $30.
Barwachi has multiple locations nationwide, and you can always make your reservation online if you want to have a table prepared for a group ahead of time. In addition to that, they also provide takeout and delivery options.
View their website at this link.
7. Chama Mama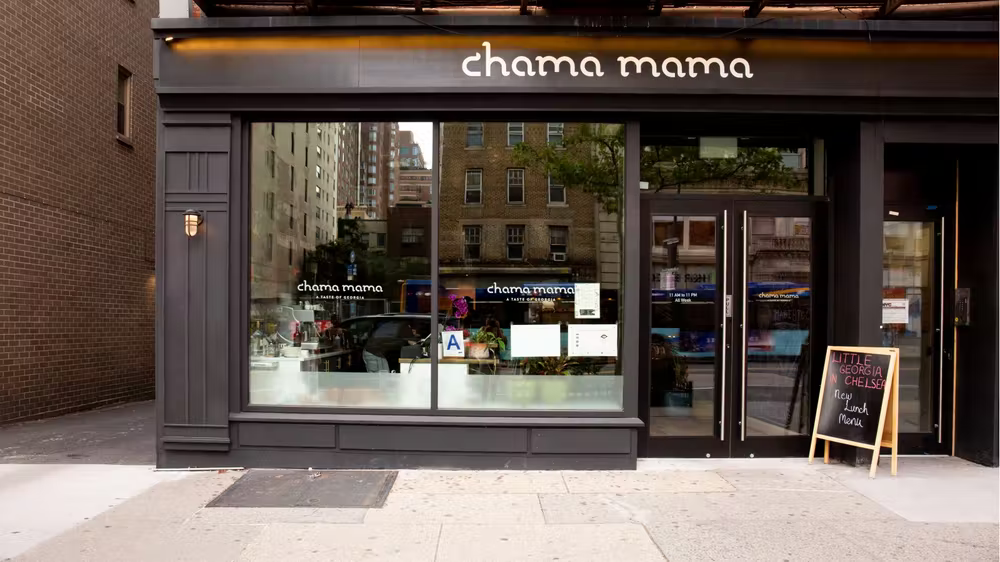 For sumptuous and affordable meals, Chama Mama is the place to go. The restaurant is located in New York, United States. You can make your reservations online whether you are visiting as a group, gathering for a busy weekend brunch, or would like to dine privately.
The food here is delicious, and you have a variety of options to choose from.
A special brunch soup on the menu, the Kashi soup, is available at $10. There is also a wide variety of traditional bread available for $10. In addition to that, there are affordable salads, side dishes, desserts, beers, fountain drinks, coffee, and tea, among other options.
8. Famous Daves
Famous Daves is another excellent restaurant option where you can dine as a group. This restaurant has around 150 locations across the U.S. Even several international locations, including one in Dubai, Winnipeg, and Abu Dhabi.
Famous Daves serves a variety of barbecue options, inspired by regional specialties.
If you are hosting a large group, you can request to reserve event space, by completing their online reservation form. Famous Daves offers a full range of private catering services for all occasions. You can make reservations online, then arrive at your designated reservation time.
Most tables in the restaurant offer bench-style seating that makes it easy to seat large groups.
10. Ugly Baby
This restaurant is located in Brooklyn, NY. It accepts reservations online, and you can easily book for your group. If you love Thai cuisine, then Ugly Baby restaurant is a wonderful place for your group. You also have a private dining option and other options apart from dine-in.
The price for food ranges from $11 – $30. Menu highlights include pork, beef, and chive dumplings; kimchi fried rice with bacon or house-made spam and a fried egg; and barbecue options like beef brisket, pork belly, pork chops, and pork jowl.
Source: (ny.eater.com)
The items on the menu are flavorful and delicious Thai cuisines, including the Southern chicken thighs, duck feet with black pepper, fried turmeric sea bream, pork skin, curried rice, and spiced pork leg stew among other delicacies.
The restaurant is suitable for events, group dining, and parties, among other dining needs. There are also comprehensive service options to suit customers, including dine-in, take-out, and deliveries to customer doorsteps.
11. Bangkok Golden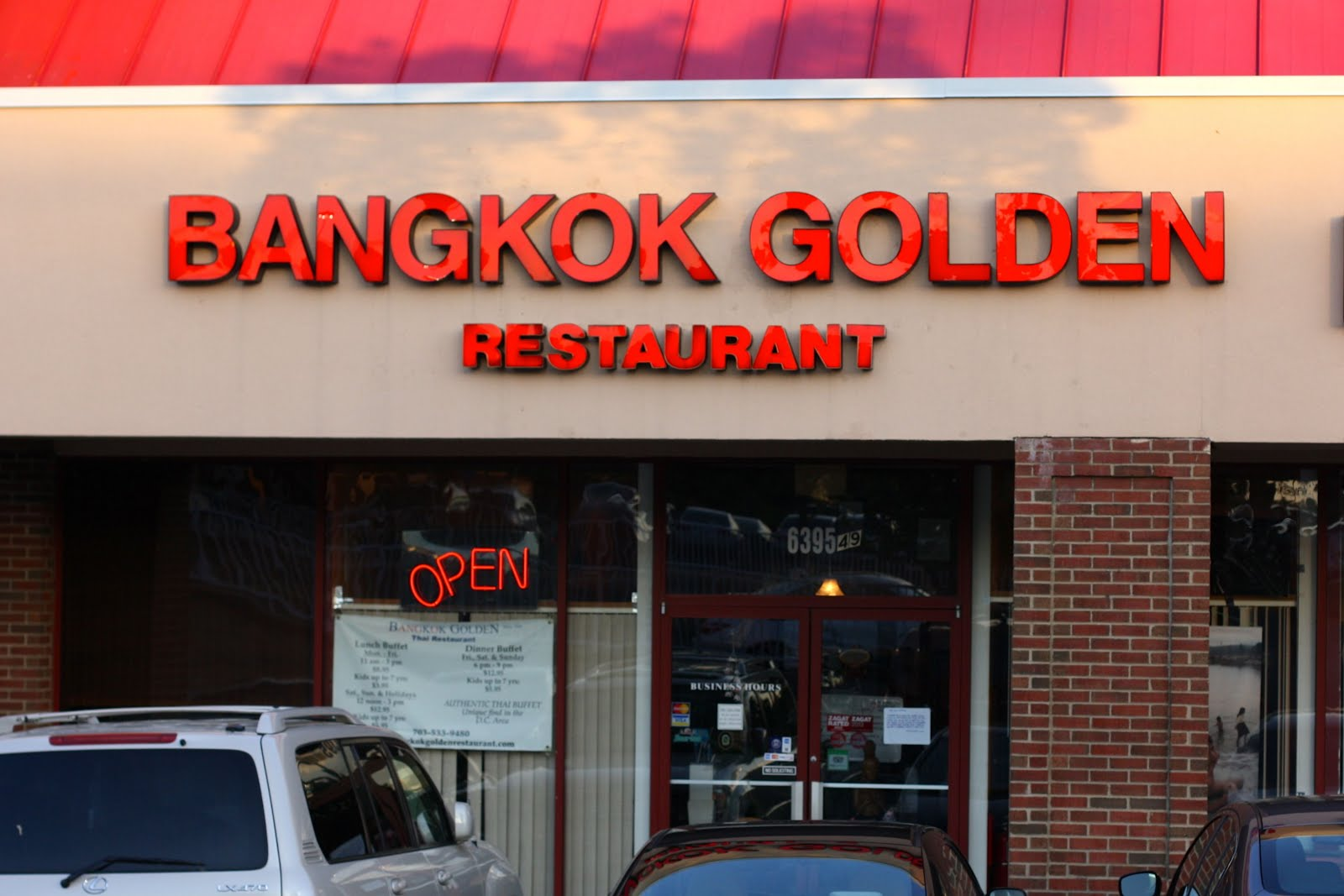 Bangkok Golden is a Thai restaurant located in Washington, United States. The restaurant offers inspired Thai cuisines and other flavorful dishes. If you have never tasted Thai food before, this is a place to enjoy the most delicious Thai food.
The menu is rich with different options suitable for private and group dining. The pricing for food also ranges from $10 – $30 from breakfast to dinner or lunch options. You may also want to know whether this restaurant takes reservations or not. Indeed, Bangkok Golden takes reservations, and with that, you can pick your date, your group size, and the time you will be visiting for everything to be put in order before your visit.
View the Bangkok Golden website.
Final Thoughts
With any of these restaurants, you can enjoy different delicacies and cuisines that you can find in Indian restaurants, Mexican restaurants, or Chinese restaurants, among others. Of course, you don't have to focus on a specific restaurant since most of these offer plenty of options, including the traditional foods of your choice.
You need to make your reservations beforehand if you attend as a large group since most of these restaurants allow for reservations.