Are you looking for the best places to buy cheap shoes online? Then, we have you covered. Many websites offer a wide variety of shoes, such as shoes for women, wholesale shoes, cheap sneakers, cheap lifting shoes, athletic shoes, basketball shoes, dress shoes, discount shoes, popular brands of shoes, and much more.
If you are wondering where to obtain cheap shoes online, this post will show you the 13 best places to score cheap shoes.
If you are a savvy shopper, it is important to know where you can find almost any type of shoes on sale so you can save money. You can buy discount shoes on eBay that can be used or sold as good as new.
You can also use StockX, which is one of the competitors of eBay and its edge is that it has an authentication process to confirm that the shoes are genuine. There are also options to buy the newest trending shoes brand new on websites such as MandMDirect that offer them at a reasonable price range.
When you are looking to buy cheap shoes through online stores, it is important to know where to look and to shop at retailers that offer perks like free shipping, free returns, and generous loyalty or rewards programs out there.
Top Legit Websites That Sell Cheap Shoes
eBay is the largest online marketplace to buy and sell a wide range of used items online. You can use eBay to buy a wide range of shoes, including rare pairs of sneakers, at reasonable prices. It offers the opportunity to buy cheap sneakers that have been worn or a more understated sneaker.
The good thing about eBay is that this site offers every range of brand and size imaginable due to its global reach. You can negotiate prices with the sellers and find many deals on different shoes. eBay is one of the best sites to find affordable shoes compared to buying in a shoe store or boutique.
Some of the best-selling items for this time of year are the welly boots with one of the popular pairs of Joules Boots for women in blue at around $40.
The fees are more affordable than before as the site has been trying to encourage more consumers to engage on the platform and stay as website-selling competitors are increasing over time. However, it may require some time to message the seller privately and confirm the transaction.
Zappos.com is another legit site to buy different types of cheap shoes online. This site offers many great perks that make shopping here worthwhile. It offers free shipping on all orders – no minimum purchase is required.
Zappos.com offers you a full refund with free return shipping within 365 days of shoe purchase, which is especially helpful so you can return the wrong shoes or whatever does not work (e.g., not all the shoes will fit your feet).
If the price of any shoes you purchase on their website drops on the website within ten days of purchase, it will also refund the difference to you. They also offer a free rewards program called the Zappos VIP program. It allows you to earn points for every $1 spent. You can redeem your points for dollars to make a future purchase.
Amazon Prime members can earn double points per $1 spent and get free expedited shipping when they link their Prime memberships to their Zappos.com account. If you are a military member, student, or teacher, you can receive 10% off your purchase. It is a great place to find a wide range of shoes, including shoes for men, shoes for women, kids' shoes,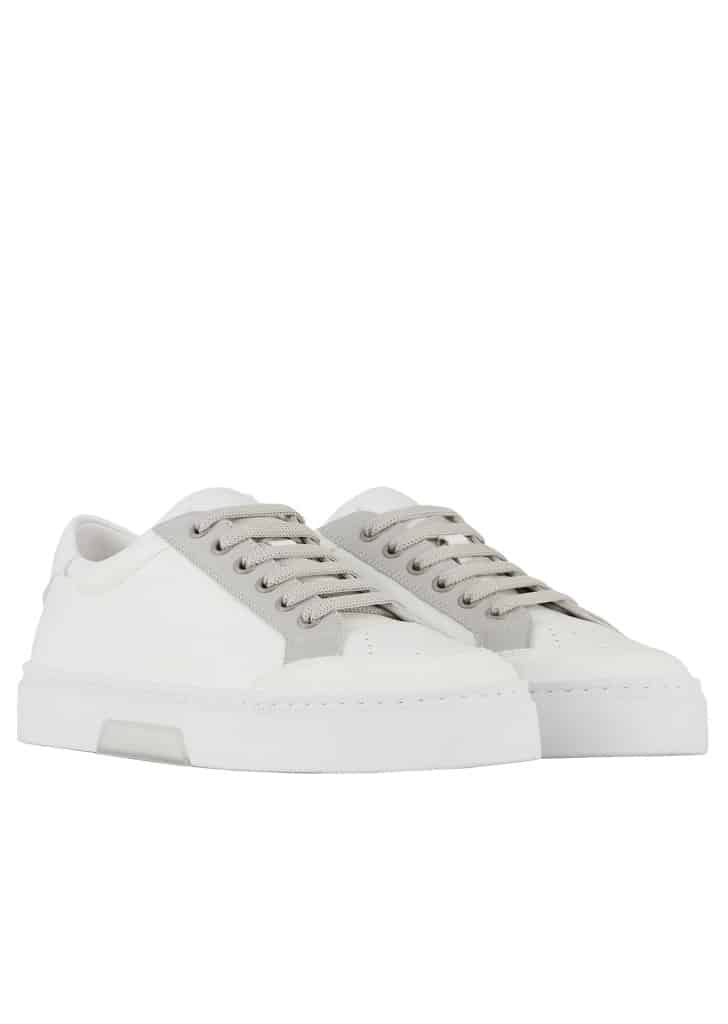 Zulily is one of the best websites to buy cheap shoes online for a variety of brands. However, if you need a pair of shoes immediately, it is not the best place to shop because they take a long time to ship your item/s.
You can browse the shoe category to see what is currently available or set up alerts on the site for when your favorite brands go on sale. You will need to pay for shipping, but they will usually ship subsequent orders within a certain time for free.
Returns on accepted items are allowed within 30 days but include a shipping and handling fee that starts at $4.95. Another catch is that returns are given as store credit. However, if you are looking to find significant savings on your favorite brands, Zulily would be an ideal place to shop for sales on shoes. Zulily offers many pictures, including shoes' colors, sizes, and more.
StockX is one of the competitors of eBay. It allows you to buy the hottest sneakers on the market with the slogan 'Access the Now.' It is a fantastic website that offers all the different brands, sizes, and colors of shoes and caters to different budgets.
The StockX website has various range of styles and brands, such as Adidas originals, Air Jordan, Nike, New Balance, Reebok, Converse, Puma, and Vans. They also offer a variety of sizes from sizes 1 -18, with half sizes available along the way. Dependent on the brand, prices range from as little as $9 with prices up to thousands of dollars! The average price of shoes is around $300-$400.
The good news is that every item sold goes through a 'verified authentic' process to ensure that each item is in acceptable condition and genuine. Not only that, but the real-time marketplace also ensures that the price of each item is fair according to the current market.
Urban Necessities has featured higher-end brands such as Air Jordan, Nike, and Yeezy. One example is an Air Jordan 11 'Retro Bred' 2019 edition with some select sizes available. For example, a size 9.5 with a damaged box would set you back $600.
It is advisable to use the filters to search for the correct size you need, your expectations of the item's standard, and the price you are willing to pay. It seems to be a bit more restrictive than StockX in terms of the availability of the brands and sizing.
The downside is that it will probably take time to research the best buy on this website due to the enormous range of shoes.
Professing to be Europe's Original Sneaker Marketplace, KLEKT offers trending sneakers as Urban Necessities does – Air Jordan, Nike, and Yeezy. In addition, however, it has a teaser feature showing the latest sneakers that are 'dropping soon.
KLEKT is one of the largest online marketplaces for buying and selling sneakers. You will find sneakers of all models and sizes from your favorite brands on KLEKT. Following the detailed posts, there is also some handy advice on spotting an authentic brand, such as an Air Jordan or an imitation.
If you prefer to buy cheap shoes directly, you can use a website like MandM Direct. You can purchase shoes from a wide variety of designer brands and a selection of 500 styles! Some of their large brands are Caterpillar or Ted Baker, and there is a range of different sizes and colors of shoes for everyone.
For example, you may need a simple pair of black shoes for work. On the other hand, it may be that you need a pair of dress shoes for a function or more comfortable shoes for the daytime.
MandM Direct sells shoes for the whole family. For example, some children's shoes range from brands such as Kickers and Skechers, which may be considered beginner shoes for younger children. In addition, some top brands of women's shoes, such as sneakers of brands Skechers, and New Balance, to name a few.
There is an option to do a 'quick buy,' and shoes are affordable in the range of 30-40 pounds for the United Kingdom. In addition, the shoes are available to purchase in 20 different countries, such as Sweden or Denmark, and these options can be selected at checkout. They also offer clearance shoes for special occasions with options for many different shoe styles, such as chic shoes.
Amazon is one of the leading websites to score cheap shoes. Many people will go to Amazon to find cheap shoes. Many brands can be located there, with high-quality products and low prices.
The good thing about Amazon is that it often offers free shipping on qualified listings, which can be for as little as $25. Some shoes can be affordable for about $20-35. This is where you could access more specific types of shoes due to the worldwide market.
You could find the most affordable weightlifting shoes, cheap lifting shoes for the gym, or even cheap powerlifting shoes. You may require an affordable water shoe for extreme water sports or just some shoes suitable for your next beach holiday. Imagine you need some squat shoes and need help finding them, or you need to buy a combat-style boot for working outdoors.
Amazon really does offer the world in terms of accessibility for different requirements. This may offer the most unique and affordable shoes due to its vast range.
OnlineShones.com offers a variety of shoes for women, men, and kids from many reputable brands. In addition, this website has many discounted shoes online. You will not find a lot of dress shoes here because this site focuses more on casual shoes as well as shoes for hiking, running, and boating.
The wholesale shoe price may be slightly higher than other websites, although they offer free shipping on every order. They offer free shipping on all orders, but there is a $5 minimum return shipping fee. If you sign up for its e-mail entry and follow them online on social media, you can access its sales and discounts.
You can currently shop their sale with 60% off! In addition, they have a new website offering a selection of footwear for men, women, and kids for some great brand deals. Their customer service department is also available to answer any queries or questions.
One of their latest items – the Men's Merrell Vapor Glove 5, has been reduced from as much as $90.00 down to $62.99, offering a good bargain! In addition, the prices range from about $20 to $250, so it can suit many different budgets.
This website has a selection of shoes with many sales available and some apparel to shoes. Many items are sold at over 20% off the retail price. Like many other websites, you can add to the email list to get the latest discounts.
Overstock.com allows you to purchase items anywhere and ship them worldwide. With the option for international shipping, you can access the best deals in the local currency and price and track your order.
You can get competitive international shipping rates and contact the customer service team if you have any queries or difficulties. They should be able to help to assist you with your question and resolve any issues you may have. They currently offer free shipping on everything.
You can save more money by joining their Club O Rewards program, which only costs approximately $19.95 annually. You can try them out by taking part in their 30-day free trial. This enables you to earn 5% on every purchase and access more rewards on your purchases, such as free returns, a price match guarantee, and more.
Club O membership is free for active military members, veterans, teachers, students, and first responders. They even offer a guarantee for price matching compared to other websites that sell similar trend shoes.
Owned by Walmart, you can expect some of the lowest prices on the market for shoe purchases from shoes.com. They offer free shipping on many of their products, and there is no minimum spend. Returns are free within 60 days of your purchase. You can search in the sale section for the many deals on offer and visit the coupon page for more.
You can join their Free Shoefan Rewards program and get 100 points once you have signed up. That means the value equals $5 off for your next purchase, which can be used on sign-up.
If you are looking for secondhand shoes from luxury brands like Tory Burch, Gucci, or Christian Louboutin, you can find them at a significant discount on Tradesy. It is a resale marketplace for women's designer brands.
You would buy directly from the original owner, and they are able to provide pictures to show the quality of the items. However, Tradesy will not have inspected them for their authenticity, so it is worth being a bit more cautious.
Advertised as 'Brands you love and with up to '90% off, Tradesy offers Express delivery on top brands at affordable prices. On a resale marketplace, they offer brands such as Gucci or Christian Louboutin for inexpensive women's designer brands. Some of the pumps may be reduced as much as $200, and they offer a range of athletic shoes for those with more of an active lifestyle.
If you are okay with buying gently used designer shoes, thredUP is a legit website to score affordable shoes online from your favorite brands. thredUP is an online shopping marketplace designed to buy and sell secondhand designer items, including shoes.
People sell their gently used shoes, clothes, etc. merchandise to thredUP. This site then lists them on the site and prices them for potential buyers to buy them. In addition, the condition of each item is listed on the product page. It is like a thrift store in your local area. Except it operates entirely online.
Shoes sold on this site are for women and kids only. You get free shipping on all orders over $79. Returns are accepted, and you get free shipping on your return if you acquire your refund through thredUP credit. If thredUP provides the label, they will have $8.99 deducted from your refund.
Cons Of Buying Cheap Shoes
So, what are the downsides of buying cheap shoes? Well, they could, quite frankly, fall apart after the first time wearing them! You would hope not if you have purchased them from a reputable website that has checked the item for authenticity.
The shoes may smell bad if used by a previous owner and may even be threadbare and show too much wear for what may have been described as new. But you get what you pay for. It may be worth shopping around to find a cheaper shoe that has been heavily discounted rather than a used pair of shoes.
Should You Buy Cheap Shoes Over And Over Or Buy An Expensive Pair That Will Last?
The older generation may suggest that it is better to buy an expensive pair of shoes that will last rather than buy cheap and used shoes that will fall apart. It may cost you more than you can imagine if you keep buying several pairs of shoes. Shoes on sale may not be the bargain you were looking for in the long run. After all, an average shoe may provide you with an average wearing experience.
Conclusion
Overall, designer brands are desirable to most people, although some will opt for comfort and effectiveness over the latest design. However, perhaps a pair of designer sneakers will not be the most convenient, and if they are costly, they may not be practical daily.
Foot health is particularly important these days as we all have busy lives to lead, and we often run around on our feet, so we need something more reliable than ever before. Therefore, considering all these factors, including lifestyle and keeping healthy with a budget in mind, is worth considering. It may be challenging to find your perfect pair of discount shoes, but you will certainly have many options to choose from from the shoes the websites offer!