HomePace
Pros
No monthly loan payments
Protected if your home loses value
Immediate access to the equity in your home
Immediate cash to improve your home, pay off debt, cover an emergency, fund retirement, or buy a second home
Cons
15 year contract before the home must be sold or a new contract agreed upon
A significant increase in the value of your home means HomePace gets a larger amount of money
If you struggle with managing money, a cash infusion with HomePace will not solve your financial problems
As a personal finance blogger, I routinely publish reviews of financial platforms and companies that offer services to people struggling with the burden of debt or looking for additional income without a monthly payment. This HomePace review explores a new startup in the home equity investment space and if partnering with HomePace is beneficial for your situation.
HomePace Overview – What Is HomePace?
Founded in 2020, HomePace was started to unlock one of the biggest asset classes in the world: residential real estate. HomePace enables homeowners to gain financial flexibility and attain their goals by providing them liquidity on a portion of the value of their home without taking on debt and paying interest.
HomePace connects investors and homeowners to mutually benefit from the equity in real estate. Homeowners who are looking for additional income and capital without the stress of selling their homes can use the services of HomePace to alleviate their financial concerns.
Cashing Out With HomePace
Homeowners who partner with HomePace allow them to be a shareholder in the home. HomePace provides the homeowner with cash and is repaid when the house is eventually sold.
Homeowners receive funds to use as they choose, whether for debt repayment, home renovation, retirement, or any other need – all with no monthly payments. In addition, HomePace aligns itself with homeowners and shares in the homeowner's gains or losses when the homeowner eventually chooses to sell.
This allows HomePace to provide homeowners capital without debt in the form of monthly payments.
Who Founded HomePace?
The HomePace headquarter location is in Park City, Utah, and is managed by three founders.
Joe Ciancioli is a founder of HomePace, Inc., which enables consumers to access their equity in their homes without taking on additional debt or interest.
Before founding HomePace, Joseph was Head of Business Development for Unison.
Joe was previously an Executive at FutureAdvisor, where, as the Head of Sales &: Business Development, he was in charge of creating and leading client acquisition functions at FutureAdvisor. He was responsible for driving the firm's growth from less than $10M to over $1B in less than three years. Following FutureAdvisor's acquisition, he led the commercial strategy and distribution of BlackRock's Digital Wealth platform.
Joe began his career at a financial technology company, Thomas Weisel Partners, and also previously led business-development efforts at a financial technology company SecondMarket.
Joe graduated from Pennsylvania University with both a B.A. in Economics and an MBA and currently lives in the Raleigh area with his wife, Sarah.
Jeboah Joerg is a founder of HomePace. Before founding HomePace, Jeboah was a principal consultant at JDJ Financial Consulting, a partner at TLDR Global, and part of the Converts Trading team at Goldman Sachs.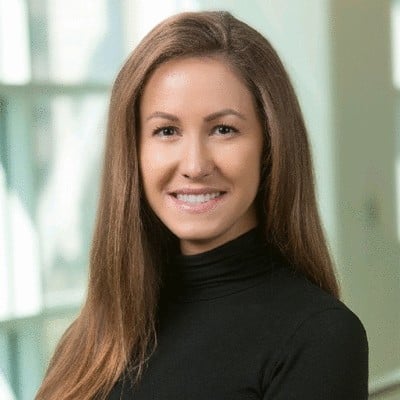 Megan Graf is the third founder of HomePace. She attended the University of California, Berkeley, and obtained a B.S. in Conservation Resource studies, as well as a B.S. in Natural Resources Conservation and Research.
Megan started her career with Fisher Investments and climbed the ranks to International Private Client Team Leader.
After Fisher, she worked for FutureAdvisor as the Head of Institutional Client Operations before founding HomePace with Jeboah and Joe. She currently serves as the Head of Operations for the company.
How A Home Equity Investment Works
HomePace Invests In A Home
The owner agrees to share a percentage of the gain or loss in their home's value when they choose to sell.
The Client Gets Funds From The Investment
They can use the funds to pay off debt, improve their home, or handle other financial needs, with no monthly payments.
People often wonder what involvement HomePace has while the client has an open contract. In a nutshell, HomePace does not have any say in how you manage your home.
Per their website: "As a silent shareholder, that's where our involvement stops until the agreement ends. You can use the money however you'd like, and you stay in full control over your home. Our investment doesn't entitle us to any decision-making."
The Client Later Sells Their Home
The contract ends at the time of sale, and there are two potential outcomes:
1. Home value increases – both the client and HomePace share in the gain after the sale.
2. Home value decreases – HomePace will share in a portion of the home's loss at the sale, up to their original investment.
What This Means:
The amount of money you receive depends on the value of your home and the amount of equity you currently have in it.
Home equity investments are giving up equity in exchange for partial ownership of your property. The investment amount is based on the current market value of your property, which HomePace determines through a home inspection and third-party home valuation services.
When you partner with HomePace, you make them a partial shareholder in your property, and they share in the gains or losses of your property. This means they also share in the downside, which equals less risk for the homeowner. If their home decreases in value, they take less of a hit, and HomePace still only receives their percentage, even if it's less than the amount they originally gave you.
What Is Equity Coinvesting?
Equity coinvesting is a way for investors to pool money together into a fund that invests in real estate projects. The idea is that if one investor buys a property, then all the others will benefit from the increased value of the property. This means that everyone gets a bigger slice of the pie, leading to higher returns.
Equity coinvesting is when two or more parties invest money into a company (or real estate) together. The idea behind equity co-investing is to create a strong relationship between the founders and investors, which leads to better results for both sides.
Equity co-investing occurs when someone invests in another person's business alongside another investor, such as in residential real estate. Investors provide money upfront, and in return, they get a share of ownership in that asset (your house).
HomePace invests with you in your home while you still control the home. If your house increases in value, you and HomePace make money, whereas if the home decreases in value, you both lose money.
As a homeowner, getting a co-investor on board with you is a great way to get the funds you need to purchase the home, but it also decreases your risk of owning the house since you'll share the loss with the co-investor if the home depreciates. The lenders (HomePace) are paid back when the home is eventually sold.
The Steps We Went Through To Apply For An Equity Investment With HomePace
For this HomePace review, I went through the process of applying for an equity investment quote. These are the steps and screenshots I followed. What I liked the most about this process was I was able to receive a quote for my home without entering too many personal details.
Step 1: Basic Information
The first section starts with entering the address of the home you are looking to receive a quote for.
Step 2: Your Intentions
Before qualifying you for the program, HomePace wants to know why you want to sell a portion of your home's equity. The four areas to choose from are:
Paying down debt
Improvements to my home
Buying a new house
Something else
Step 3: Estimated Values
The next step involves entering additional information about your home. Questions that were asked included:
Approximately how much is your home worth
Roughly how many years have you lived there
Is this your primary residence
Do you plan to stay at this address for at least one more year
What is the mortgage balance on your home
What type of home is it
What's your credit score
It was pretty obvious that these questions were geared to evaluate whether you would be a good candidate for the HomePace program and if entering into a contract with them would be profitable to HomePace.
Step 4: Emailing Required
The next step required me to enter my email address to get the quote for the amount of capital I could get for my residence.
Step 5: Receiving My Quote
Based on an estimated value of $300,000 for my home and a $100,000 mortgage balance, I may be eligible for up to $51,000 in cash from HomePace.
Step 6: Requesting My Proposal
I clicked on the option to request a proposal which prompted me to enter additional information about myself. The required data was my name, email address, and phone number.
Step 7: More Personal Information
To request a more formal proposal from HomePace, I was required to enter the following information:
Date of birth
Marital status
Citizenship status
Employment status
Step 8: Submitting My Request
After submitting the details mentioned above, I was given a checklist of my progression through the HomePace process. With the previous steps, I completed the "Proposal requested" section and started the "Initial Proposal" by submitting more personal details. After this, HomePace told me they would start working on my proposal and detailed out the future steps as being:
Detailed investment offer
Financial history declaration
In-person home inspection
Confirm pricing and sign the final contract
Receive funding
In addition, the site told me I would be contacted within the next business day about my proposal.
The HomePace Equity Coinvesting System
HomePace, similar to institutional investors, is also considered an investor. They invest funds into residential real estate and buy a portion of the equity in a home. For this purchase, cash is provided to the homeowner, and they are repaid once the home is sold. Because they are a shareholder, they share in any profits or losses in the value of your home.
A HomePace co-investment is similar to a loan or debt product because homeowners get cash upfront but different in that homeowners are not expected to make monthly repayments. Instead, the repayment comes out of the sale of the home.
Where The Money For Coinvesting Comes From
The money comes from the investors themselves. A group of people puts up all the capital needed to meet the needs of the investment. If they do not have any money, they borrow the money from friends or family.
HomePace receives its money from institutional investors. Those investors typically manage client portfolios and seek new investment strategies to generate returns for their clients. Institutions such as families, investment firms, endowment funds, and pension plans aim to reduce their risk and increase gains through diversification. This is why the HomePace model benefits the investor by making single-family home investments attainable.
Is HomePace Available In All Areas?
Unfortunately, as a new startup company, HomePace is only currently available in six states within the United States:
Arizona
Colorado
North Carolina
Tennessee
Utah
Washington
Is HomePace The Same As Taking Out Another Mortgage?
No, the difference between the two is that a traditional mortgage is a debt, whereas the money from HomePace is an equity investment. A mortgage is structured so you must make monthly payments of both principal and interest. An equity investment involves repayment when the equity (your home) is sold.
The equity-based agreement with HomePace's gives you cash upfront but doesn't require repayment until you sell in the future. You and HomePace agree to a pre-arranged percentage of the increase or decrease in your home's value.
With HomePace, you can enter into an equity-based contract alongside a traditional mortgage if your home is not paid off. Keep in mind, an outstanding mortgage means you likely will receive less money from HomePace.
How HomePace Makes Money
HomePace charges an initial fee to provide the service of connecting investors to homeowners. Rather than sending homeowners a bill, the initial cost is subtracted from the lump sum amount provided to the homeowner.
In addition, HomePace receives management fees from institutional investors due to the service they provide of connecting investors to homeowners.
Does HomePace Go On Your Title?
Because HomePace becomes a shareholder in your home, they record a deed of trust on your title. This makes them a secondary lien holder until you buy out your contract or eventually sell your home.
How HomePace Determines Your Eligibility
HomePace evaluates your home in various areas including possible future appreciation, location, overall price, and others.
In addition to the standard investment criteria, HomePace also may use inspections and appraisals prior to offering a contract.
What Is The Max Amount Of Money You Can Get From HomePace?
If your home qualifies, you can receive up to 15% of the current value of your home in investment capital, or $250,000, whichever is less. They will pay you in one lump sum net of their initial fee.
The Shareholder Split Between You And HomePace
HomePace does not have a one size fits all split for every situation. Because of various factors, including your credit score and available equity, the exact division varies for each homeowner and contract.
Once the equity split is determined, HomePace shares this number and creates a contract. This share split does not change for the life of the contract. Each HomePace co-investment agreement spells out the specific details and share size required to enter into a contract.
HomePace will provide you with a lumpsum payment in exchange for partial ownership of your home.
HomePace Fees
HomePace typically charges a 3% – 4% processing fee. This fee is deducted from the overall lump sum paid to homeowners. In addition to the processing fee, homeowners are responsible for the independent appraisal and/or inspection if required.
HomePace does not require an upfront payment in cold hard cash and takes their initial compensation from your overall total.
How Long Are HomePace Contracts? Do I Ever Have To Sell?
You will sign a 15-year HomePace contract if you agree to their terms. When the 15 years is up, you can either sell your home or purchase back the share of the home from HomePace to close out the contract. However, you may sell your home anytime during the 15 years.
What If You Change Your Mind And Want To Get Out Of The Contract?
At any time during the 15-year term, you can purchase your share of equity back from HomePace. To do this, HomePace will schedule a third-party appraisal of your house to calculate the value of the share HomePace owns. After this is calculated, you can pay HomePace directly to buy back their share.
Can I Live In My Home Longer Than 15 Years?
As previously stated, at the end of the 15-year contract, you can either buy out HomePace by purchasing their share of your equity, or you can renegotiate with HomePace for a second contract on your home.
The Pros And Cons Of HomePace
In this section, we detail the top benefits and negatives of partnering with HomePace.
Pros Of HomePace:
No monthly loan payments
Protected if your home loses value
Immediate access to the equity in your home
Immediate cash to improve your home, pay off debt, cover an emergency, fund retirement, or buy a second home.
Cons Of HomePace:
There is a time limit of 15 years based on the contract. If the contract runs out, you must either sell your home, buy back the share from HomePace, or renegotiate another contract.
A significant increase in the value of your home means HomePace gets a larger amount of money.
If you struggle with managing your money and get a lump sum payment from HomePace, if you don't change spending habits, you will quickly end up in a poor financial situation again.
HomePace Contact Information
Email: support@homepace.com
Phone: 919-737-7637
Address: 1389 Center Drive, Suite 200, Park City, UT, 84098
HomePace Review: Our Thoughts
Going through the HomePace lending process was simple, and we were impressed with the simplicity of the onboarding website. While we didn't go through the entire process and sign a contract, the steps leading up to the funding were seamless.
Overall, HomePace is a decent option for people who need immediate cash without monthly debt obligations found in the typical home equity loan. We also like that it is not a reverse mortgage, so you still keep a substantial amount of the proceeds when you sell your home.
However, suppose your house substantially increases in value after entering into a contract with HomePace. In that case, they will receive a larger portion of the profits than they would have received if the home value remained relatively stable. The home's increased value would mean you are repaying HomePace at a higher amount than you may with a traditional equity loan.
The other negative we see is if you have trouble managing your finances, a quick infusion of cash in exchange for partial ownership of your home may not be the best option. Without financial goals and a budget in place, you are bound to blow through this upfront cash and be back in the same financial trouble you were before.
In the end, for those who want access to immediate funds but want to avoid monthly mortgage payments, turning your equity into money by making HomePace a partial shareholder in your home may be a good idea.