If you are highly organized and driven by a desire to provide help and comfort to people through challenging times, then working as a mortician could be a rewarding career for you. Working as a mortician involves hard work, being highly organized, working long hours, and dealing with stressful situations.
Suppose you like helping people and working in the funeral industry. In that case, this article will explain how to become a mortician and also explain what a mortician's responsibilities are and their educational requirements to help you decide if this profession is right for you.
What Is A Mortician?
A mortician prepares a deceased body for end-of-life treatment or care by embalming, dressing, and making the body of those who have passed more aesthetically pleasing.
The embalming process ensures that the body is preserved so that the natural effect of death is delayed for restorative techniques. It also provides a more peaceful appearance to the person who has passed. Finally, the body is sanitized, and the body's natural fluids are replaced with a solution to preserve them.
In the US, the term mortician means to arrange the funerals of the deceased and to plan and manage the tasks involved in preparing for a funeral. In addition, they help their customers to understand their options and to provide goods and services for the funeral process and the funeral itself.
Most morticians attend to administration tasks involving the deceased's death and can also help with insurance claims or apply for funeral benefits. In addition, they can help to plan funerals in advance for those who wish to reduce the burden on their family members and offer their help and support to grieving family members.
What Does A Mortician Do?
A mortician has specific duties that must be completed according to the situation. Firstly, they will need to move the body from one location to another. This usually means they need to transport the body from the place of death or the coroner's office to the mortuary. It depends on the situation.
The family can be offered support and grief counseling during a difficult time, in the initial stages of grief, and they can be provided with many decisions they need to make for their beloved. For example, the family will have to decide whether to have a burial or a cremation for their loved one.
In addition, they must determine whether they will have a casket or an urn and where the funeral or memorial service should be held. They will also need to arrange flowers, music to be played at the service, and hymns or songs.
A mortician would usually handle the paperwork once someone dies, and they would obtain the death certificate required for the proceedings.
The mortician would usually coordinate the transport services for the hearse and arrange pallbearers and associated vehicles for the proceedings as required. If there are any military associations, then these can be arranged accordingly, and the wishes of the family to be respected.
The body of the deceased is transported to the funeral home, church, or cemetery in accordance with the wishes of the family. If the body is to be transported to another country, then the arrangements will be made to handle these by the funeral home.
For any visitation or decoration, this is also arranged to ensure that this is handled correctly and family members have the opportunity for a visitation prior to the main service and burial/cremation.
Mortician Responsibilities
The primary responsibilities of a mortician include being a funeral arranger, providing customers with pricing information on a funeral, and preparing contracts after explaining the many services, and they will make the arrangements.
In addition, the funeral home arranges transport, and the mortician will obtain the documents required for the embalming and the funeral to proceed. Therefore, professional skills are needed for a mortician to be able to handle a multitude of responsibilities.
Clients are referred to grief counselors, and the general cleanliness and upkeep of the premises are maintained. Next, the embalming process proceeds and the embalming or cosmetic enhancement is completed with the casketing of the deceased in preparation for the burial or cremation.
Finally, flowers are arranged, and the religious leaders are consulted for the funeral proceedings. The funeral services include providing a wake and other services after consultation. A hearse also requires a driver for the funeral proceedings, which the mortician can complete if they have a suitable driving license and insurance.
Mortician Educational Requirements
The educational requirements for a mortician are an associate's degree in mortuary science or embalming and a valid state license as a funeral director. A mortician needs to have two years of proven work experience as a mortician before they can embark on an independent role, and they need to have a driver's license as they may be required to drive the hearse.
They should have communication skills that are of a high standard and be able to organize effectively and focus on tasks for a sustained period. They should have extensive knowledge of different religions and customs and cultural awareness to meet the needs and requirements of their clients.
Average Mortician Salary
A mortician's average salary is usually between $44,000 to $77,000 per year. Most experienced morticians earn a higher salary.
How To Become A Mortician
You can become a mortician through various options, namely through an apprenticeship position through on-the-job training. This is the most effective way to learn and develop the professional skills required to become a mortician. It can also be at a reduced cost, as going to university can be timely and costly.
It can take approximately 15-18 months to complete a full apprenticeship, and the entry requirements are minimal, with just a primary education or a high school diploma. However, school education is essential to progress into further education.
In summary, you can become a mortician by completing an apprenticeship, finding an entry-level job in the funeral industry, obtaining a degree, becoming an independent mortician, and expanding your network to establish good working connections with other people in the industry.
The other option is to locate an entry-level job in the industry by working in a support role. For example, basic duties could include preparing the floral arrangements for the funeral. This is an excellent way to develop knowledge and experience, and they can also be entrusted with many duties as they gain more knowledge and experience as time progresses.
There is the option to obtain a degree at university that will be more specific to the funeral service. It could be a great way to develop more skills in training and gain networking in funeral homes.
It is possible to become an independent mortician, and this can be possible after working for a funeral home but then becoming self-employed. It is possible to open a funeral home later, run it independently, and become a licensed funeral director. According to the National Funeral Directors, there are also many licensed morticians in the United States.
There are many employment opportunities to be found when researching the right employment websites for roles as morticians or associated roles for a career in the funeral service industry.
The field of funeral services is often referred to as a person involved in the funeral industry, although they can also be known as an undertaker.
1. Pursue Education And Obtain Your Degree
To pursue your education, you must obtain a degree in a mortuary science program. A mortuary science degree program will need to be an educational program recognized by the industry. It is possible to obtain a degree in funeral service.
To embark on an academic program, there needs to be clarity on the college educational requirements for the basis of Education. This may vary between an associate degree program and a degree program with honors. For example, the psychology of grief would be a helpful entry as part of a degree program.
Funeral service education can be accredited through the American Board of Funeral Service Education for college and university programs. They are also recognized through the US Department of Education and the Council for Higher Education Accreditation.
These accreditations can endorse College Education in terms of the requirements.
Business law or funeral service law could be another entity that would be useful to study for a progressive career in becoming a mortician and owning a funeral home independently on a self-employment basis.
2. Complete An Apprenticeship And Gain Work Experience
Completing an apprenticeship is more preparatory for the real world with direct experience that is a hands-on experience for the everyday occurrences in a funeral home. Clients will require dedicated care and support during a difficult time, and they will need professional staff on hand to provide this.
3. Get A Funeral Service License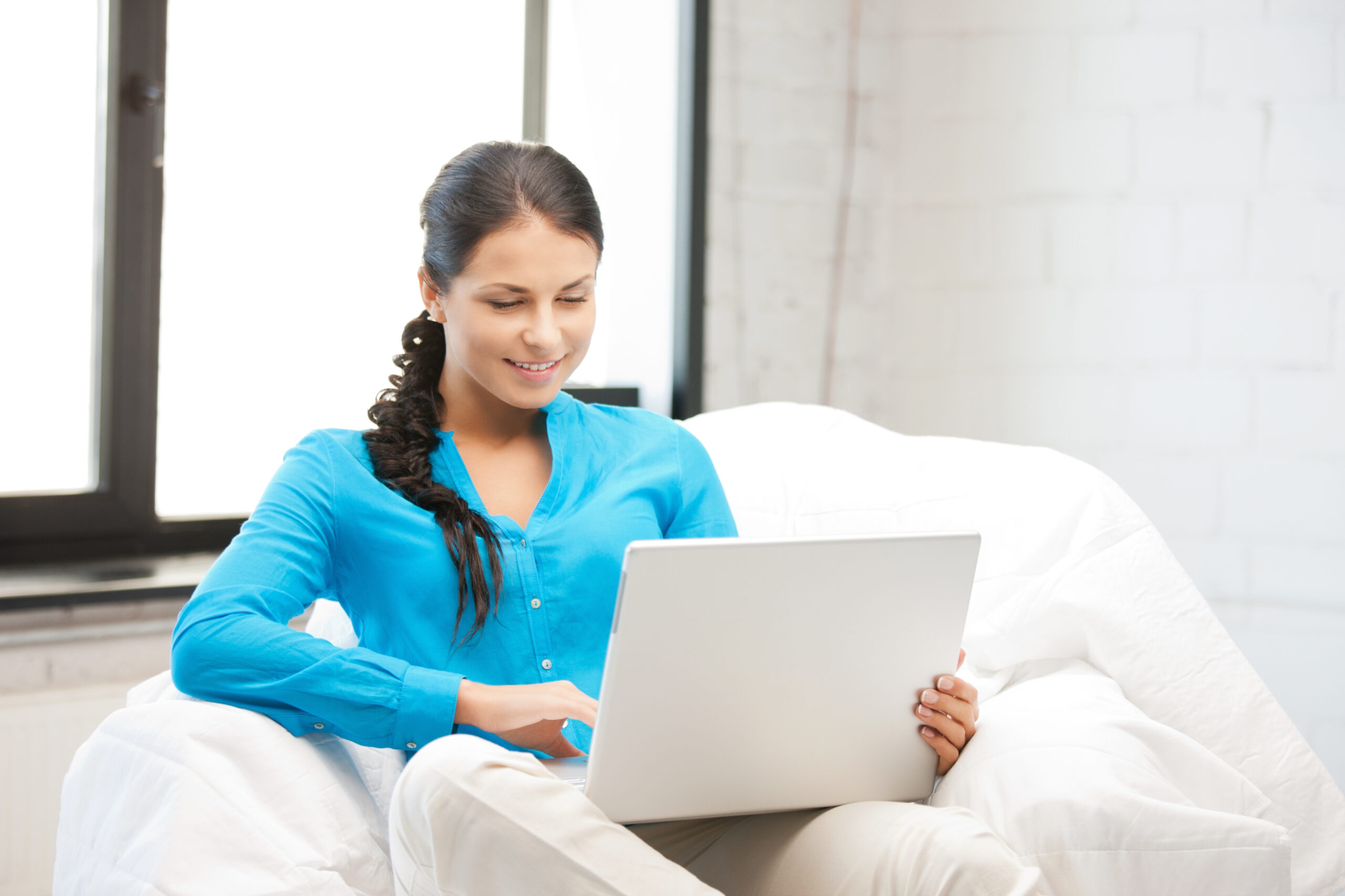 For a funeral service to be licensed, a licensed mortician would need to be available, and they would need to abide by the licensing requirements. They would also need to sit the licensing examination to prove their ability. In addition, they may require a separate license for other duties in accordance with the business, although mortician licenses are essential. A funeral director license is another type of license needed in the industry.
Dual licenses are being encouraged to separate the role of an embalmer and that of a funeral director. However, it has been widely accepted as a multifaceted role in each case.
In terms of the licensing requirements, the degree programs and the professional diploma programs all should have the opportunity to provide the opportunity for licensing based on the educational qualifications gained.
All funeral directors must be adequately licensed for the state to allow them to conduct themselves as funeral director and/or embalmer. They should accredit an associate degree in mortuary science, and licensing exams should be passed to show competencies. Some states require that the apprenticeships be supervised for approximately 1-3 years to be accepted as apprenticeship programs.
4. Prepare Your Resume
To prepare your resume, you will need to ensure that you appeal to more mature members of staff who are likely to be quite critical of applications. Therefore, the resume must be well crafted, confidently written, and show extensive training, experience, and dedication to the application.
Here are some tips on how you can best prepare your resume.
Make a list of all the ideas based on your achievements over the years, even if it seems like a minor achievement. You can find an example of a resume online and try and extract the most positive features and use them.
Create a summary that mentions the most prominent features that show your overall skills and your professionalism in work.
If possible, you can highlight some of the best roles you have had and your work experience in the industry. The dates of your employment should tally exactly, showing precision and recollection of correct information according to the dates.
You can also write a list of some of the responsibilities you had in previous roles and some of the transferable skills from other types of jobs in the past.
It is always best to make a detailed list of all the qualifications gained and, again, the most specific dates to tally everything together.
5. Apply To Funeral Homes
To apply to funeral homes, it is best to address any correspondence to the funeral directors specifically, as they are likely to be in the position to make those sorts of decisions about hiring staff at the funeral home.
Some funeral homes may require preliminary applications to be completed so that they can establish the suitability of applicants for the role in advance.
As with any application for job roles, it is imperative to keep the curriculum vitae updated with all the most relevant education and training. It is also helpful to note any references and ensure that all the dates are up to date and that all the educational information is included. It is wise to research the preferences for displaying the CV as they can vary between industries, and the target audience is vitally important to consider.
A career advisor could be consulted to see if they can offer any help, support, and advice on the CV and a cover letter and how it should best be worded for this type of role in a funeral home. University courses usually offer career development training or options to speak to a career advisor, so these should be sought after and utilized to establish the best course of action.
There are many benefits to being prepared. Once a template has been established for a job application, this could be replicated and sent to many different funeral homes and applications made for further education. Overall, it is worthwhile doing more research and tailoring the CV to the types of roles that are most considered and that have a chance of being accepted.
Some critical responsibilities for a funeral director include being kind and courteous to all staff members who work in a sensitive industry, contributing towards the team and collaborating with each other, working in a professional manner, and being responsible and honest.
Educate regularly on the latest professional advice and development and liaise with licensing in accordance with the licensing requirements of the funeral home.
If working in the capacity of an administrator, then it is likely that the key responsibilities would differ from that of a funeral director and would likely take on some of the following skills. These would include working with close attention to detail and with a high level of accuracy in the workplace. To be able to complete the daily functional tasks efficiently and timely.
To demonstrate efficiency at using the computer and maintain accurate reporting and spreadsheets based on the company. Strong organizational and diverse tasks completed daily within a fast-paced and ever-changing environment with some pressure applied. There is an overall need for confidentiality, compassion, and understanding due to the needs of the business in a funeral home setting.
Working in an administrative role could be an excellent way to obtain work experience in the industry before embarking on a course to be a mortician or funeral director.
6. Find An Entry-Level Job In The Funeral Industry
Finding an entry-level job in the funeral industry certainly takes some research, usually conducted online and in accordance with the local area. However, the benefits to obtaining an entry-level position are that there can be a fast progression, and advancement is possible in a smaller funeral home.
Other Types Of Funeral Service Workers
Funeral service workers in the funeral service industry differ in terms of their roles and responsibilities.
Here are some examples of other types of funeral service workers.
1. Funeral Attendant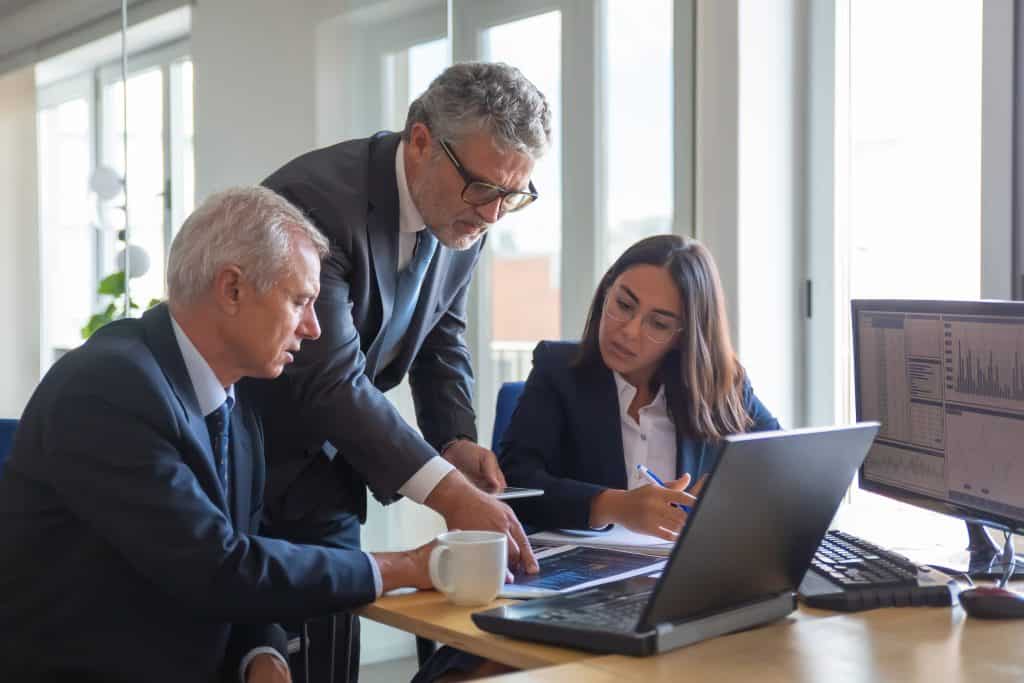 Their primary duties are to provide services under the funeral director to the customers and liaise with other services such as the transport provider.
2. Catering Coordinator
Their responsibility is to ensure that the catering is set up effectively and that the client's needs are met. For example, catering services can be provided for the funeral wake.
3. Accountant
An accountant for the funeral home can be hired to take care of their accountancy needs and track the business's expenses and income. They will oversee all of the finances and report to the funeral director.
4. Florist Or Floral Designer
They can be recruited on a self-employed basis to provide floral services to the clients.
5. Administrative Assistant
Administrative assistants work with the manager to ensure that administrative duties are maintained, all appointments are scheduled effectively, and calls are answered. They are also responsible for ensuring that logs are kept up to date, and guests are greeted on arrival.
6. Casket Delivery Driver
A casket delivery driver is responsible for the casket and materials to be delivered to the funeral home, and records are maintained based on these.
Other assistants may be recruited as appropriate to meet the needs of the business and in accordance with the practices of the funeral home.
What Is The Difference Between A Mortician And An Embalmer?
The difference between a mortician and an embalmer is that the mortician usually makes the arrangements for the funerals whilst the embalmer prepares the deceased body for the funeral.
A mortician is an old term that is used for a funeral director. Some states have a combination of both roles and then license them accordingly.
An embalmer deals explicitly with the deceased and prepares them for their funeral service using various stages.
Frequently Asked Questions:
How Much Does Mortuary School Cost?
A mortuary school costs approximately $12,209 for undergraduate programs. These types of programs usually offer a funeral service and mortuary science program for this cost.
Can You Do Mortuary School Online?
Courses are available online through distance learning but are not necessarily as beneficial. They will also require lab work in a clinical setting that needs to be completed in person. The embalming courses are likely to be included in a Mortuary Science degree. These can be more specific in terms of embalming chemistry, cosmetics, and the pathology in a mortuary.
Some colleges offer distance learning and more intensive practical courses over a short period. Other options would be to complete the practical aspects of the role in a workplace setting. Routine procedures need to be learned and applied in real-life situations.
Some of the online courses available cover the following content:
Embalming chemistry, preservation, disinfection, and restoration of human remains, the pathology of a mortuary, the history of the theories of embalming, preservation techniques, cosmetics, and facial reconstruction.
Here is a list of the schools that offer these types of programs:
Southern Illinois University
Pittsburgh Institute of Mortuary Science
Vincennes University
Fayetteville Technical Community College
University of Central Oklahoma
An associate degree can be studied online if work is gained in a funeral home. An associate degree in mortuary science can be completed online. Most of the content will be studied online except for the clinical aspects that need to be studied on-site and in person.
Is Being A Mortician Hard?
They need practical skills and some strength and stamina to deal with day-to-day duties and manage a schedule for funeral arrangements. In addition, they must have strong communication and interpersonal skills and time management skills.
It is challenging to be a mortician as it involves long hours, and working with death and grieving families is not for those who cannot deal with emotionally challenging situations. They would have to hear stories that are draining, and it may have an impact on their well-being and their overall outlook on life.
Do Morticians Go To Medical School?
A mortician would not necessarily attend medical school, although they would study the human body. In theory, a mortician is not a medical doctor, although they will hold some licensing so that they can carry out their duties.
Do Morticians Do Autopsies?
Morticians do not conduct autopsies as these are usually performed by other professionals within the medical sector. This could be conducted in a hospital or at the premises connected to the coroner's office.
An autopsy is important to establish the cause of death, and this must be completed if there is any investigation into the death.
An autopsy can be defined as a post-mortem examination of a deceased person to determine their cause of death and to establish any other injuries that may have occurred or any health implications.
They are a valuable tool in medical research; samples can often be retained for future use by the laboratory to study. For example, suppose an autopsy is carried out in a hospital. In that case, it will likely be required to establish that the doctor's diagnosis was reliable or to establish any other unknown issues.
The time of death can also be used as an indicator of how long the person was deceased and any mitigating factors that may have caused their death.
Many trained professionals are qualified to perform an autopsy, and it is due to the employer to recruit accordingly.
Firstly, a pathologist is a medical professional who has studied science and would be trained to carry out autopsies. Their role usually involves taking samples from the deceased, analyzing the results, and sharing their findings. This could be based on a specific set of treatments performed when the patient was alive, and they may even be able to publish and report on their findings if important information is established. Pathologists may develop their careers by further study in a medical-related field and become licensed and certified to practice in the United States.
However, a medical examiner is also another professional who can perform an autopsy. They are qualified explicitly so that they can perform examinations to determine whether there is death by natural causes or by the use of any medication or illegal substances by producing toxicology reports. They would also usually perform a preliminary examination of the deceased.
Their duties usually include whether there has been any violence related to information collated from the police (if applicable) and the analysis of extracted bodily fluids for toxicological examinations and reporting.
They could also be called as expert witnesses in the case of a court trial.
A medical examiner must earn a bachelor's degree, which is science-based, and also need to study for a four-year degree in pathology. Then, for example, they can further their studies in forensic pathology and become certified by passing an examination for licensing purposes.
Coroners are professionals who can perform autopsies without needing a medical degree due to their training and practical skills. They are usually enlisted to work for government agencies and perform autopsies on bodies that have been dealt with by the police, sometimes in uncertain circumstances. The coroner's role is to establish the cause of death and any incidences of foul play or misdemeanor.
A coroner can work independently, or they can work alongside a medical examiner, and they can work in the community if the crime rate is low. As a result, the incidence of autopsies required is often low.
In some cases, they must perform autopsies to determine the cause of death and notify the next of kin. They must also assist the police in their cases, and they may even be required to attend a crime scene and collect evidence. They are expected to issue death certificates with the cause of death stated. The educational requirements of coroners differ between states, so it is worth checking the exact requirements for working purposes.
The process of an autopsy includes making a Y-incision for the subject's chest, which allows access to the vital organs for examination.
Then the organs are removed and weighed, and examined.
The stomach contents are removed to see what the person last ate and if there is any tablet residue that may suggest the use of illicit drugs or prescription drugs. The food could also help to determine the time of death.
Sample collection takes place when samples are collected from the liver and bladder, for example, to perform toxicological testing.
The head and brain are examined to reveal any signs of head injury or violence. In addition, the brain is usually examined, and tissue samples are obtained.
In conclusion, once the autopsy has been completed, the organs are placed back into the body cavity, and incisions are constructed to close it. The findings are then reported, and the necessary procedures are followed.
Other relevant roles include being a pathologist assistant or forensic investigator.