Listing your childhood toys for sale online is a good idea if you're trying to make money today. One example that can make you thousands of dollars involves knowing where to sell Pokémon cards – because fans still love to collect them.
If you still have your cards from the 1990s, you could be sitting on a gold mine. While you most likely won't become a multimillionaire by selling these cards, it's a great way to improve your finances and make some cash.
We're going to outline all you need to know to ensure that you can sell these cards to the highest bidder.
How To Sell Your Pokémon Cards – The Ultimate Guide
Pokémon is still incredibly popular worldwide, and people are easily spending hundreds of thousands of dollars on the rarest cards. Everyone from celebrities to everyday collectors goes crazy for these types of cards, and knowing how to sort and sell them, along with where to sell them, is critical.
Who Buys Pokémon Cards These Days?
Surprisingly, celebrities aren't the only ones trying to become ultimate Pokémon masters. People are racing to bid on these valuable cards all over the world. If you're brand new to selling them and figuring out the correct selling price, this can seem like a daunting or overwhelming process, but before you skip it, think about the potential money you have sitting right in front of you.
Which Pokémon Cards Are Worth Money?
Unless you were a heavy participant in tournaments back in the day, you most likely don't have any trophy-edition cards. However, you may be surprised to learn that regular Pokémon cards can fetch a reasonable price if they come with specific characteristics. As a result, some people have earned hundreds or even thousands of dollars on a single card.
The first thing you want to do is go home and dust off your cards before sorting them and choosing the correct ones to sell. The following are a few valuable cards you may own:
Charizard Star from the EX Delta Species Set – $750
Rayquaza Star from the EX Deoxys Set – $700
Charizard Shadowless Holo from the Base Set – $630
Charizard from the Plasma Storm Set – $475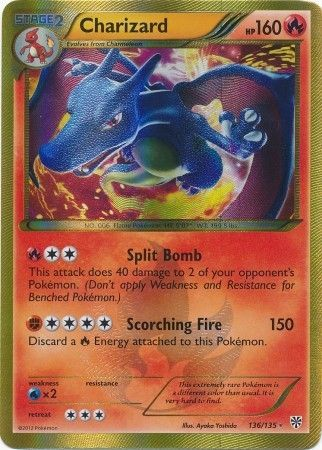 Blastoise Shadowless Holo from the Bas Set – $220
Which Factors Determine A Pokémon Card's Worth?
Generally speaking, the newer cards usually aren't worth a lot due to the fact that most collectors can find them easily by doing a quick search. The three biggest factors that determine how much you'll get from your older cards include:
Condition
Pokémon type
Scarcity
The oldest and rarest Pokémon cards are from the original 1999 Base Set. A complete deck from this set can easily sell for up to $10,000. It features 102 cards, and there are dozens of popular classic Pokémon, including:
Charizard
Pidgey
Pikachu
Seel
Squirtle
The Rarest Pokémon Cards
Did you know that some Pokémon cards have special values? Some of the more rare cards include but are not limited to:
First-Edition – These first-edition cards are some of the first to get printed, and they have the "edition 1" logo if you look on the bottom left corner of the card.
Foil – A foil card is slightly shiny, and you want to treat them all like they're rare and valuable.
Full-Art – The illustrations on these types of cards extend over the card's entire front right to the edges.
Holographic – These cards have a shimmery and reflective background.
Shining – These are inverse holographic cards.
Rarity Symbols On Pokémon Cards
Each Pokémon card you get has a symbol indicating how uncommon the specific card is. If you look at the bottom right corner of the card, you'll find it. The three most common rarity symbols these cards have are:
Circle – The circle symbol means that you have an ordinary card.
Diamond – The diamond indicates that you have a more uncommon card.
Star – Stars mean that your card is more uncommon and rare.
Additionally, if your card has a higher collector number than the number of cards you got in a deck, this could indicate that you have a secret card. Secret cards will be more valuable.
How To Tell If Your Pokémon Card Is Valuable Or Not
Pull out your card and look in the bottom right corner to locate the rarity symbol. It'll be right next to the card number. For example, a diamond is for uncommon cards, while a circle is for very common ones. Common cards are very easy to get, and they're usually on the lower end of the price range unless they are a 1999 or 2000 edition.
The black symbol that you'll see in the bottom corner of the card tells you how rare it is. For example, a diamond is uncommon, a circle is common, and a star is rare. The star is traditionally black, but cards can come with stars in different colors. For example, a card with a gold or white star means that it's very rare.
Now that you know how rare your card is, you want to check the condition. People won't spend a massive amount of money on cards that have tears or are in rough shape. Some online sites for selling cards have databases that will list common card prices. Some will even let you go through an automated system to find the card you want to find an approximate value.
What's The Best Way To Organize My Pokémon Cards To Sell Them?
Before you sell your cards, you want to organize them to make them easy for people to quickly look through before they make a purchase. To do this, you'll:
1. Sort the Cards by Sets
Anyone who will spend a decent amount of money on these cards will want detailed information on whatever card they want to buy from you. This information includes which set a particular card came from.
The small symbol you'll find in the card's bottom right corner under the image on your older cards is what identifies which set your card came from. Pokémon cards from sets like HeartGold & SoulSilver Series can be worth more than others, so knowing this knowledge is very important.
2. Sort By Circles, Diamonds, And Stars
Once you sort your cards by set, you'll take steps to figure out which cards are more valuable. It is possible to look up every single card, but it's better to form a base to start. Circles are common cards, diamonds are uncommon cards, and stars are rare cards. You most likely won't make any money with circle or diamond cards.
If you own a Japanese card with white symbols instead of the traditional black ones, this is an ultra-rare card. If the card has three stars, this is an ultra-rare Pokémon card. Try to put them in a soft sleeve at the very least to protect them.
Here are the top rated soft sleeves on Amazon.com:
The Best Places To Sell Pokémon Cards For Cash
You can sell Pokémon cards online or in person. It's usually better to sell them on the digital marketplace because you have a longer reach and more competitive pricing. You want to be very descriptive with your listings and don't spare any details. Cape Fear Games is a great place to sell for cash, too, if you have a decent amount of cards for sale.
What Is The Best Website For Selling Pokémon Cards?
There are sites dedicated to selling Pokémon cards all over, and more are coming up by the minute. It would be best if you didn't always go with the first website that pops up when you search. Dave & Adam's, CCG Castle, and Heritage Auctions are all good choices. Additionally, you can use the following to sell them safely:
Option One – eBay
If you want exact control over selling your cards, it's hard to beat eBay. This is the clear choice for anyone trying to sell several Pokémon cards at one time or list some of the rarer cards. In addition, eBay has a vast marketplace for people to auction cards to get the most out of each listing.
However, eBay won't help you figure out which values to list your cards at, so you should first get a list from Pokémon Prices to help determine where to list it. Then, all you'll have to do is input the set name or the card, and the website will give you an estimated fair price. You can also offer a flat price or auction your cards, and eBay has rigorous seller protection in place.
Pokémon Prices is a fantastic resource to help you price your collection for personal use or sell it. It can also help you stay organized and keep track of your cards and how much they're worth. You can also track the card's historical prices and see if the pricing trends are going up or down.
If you look at your cards and find that some are more expensive than others, you can list them on eBay as a single card or a collection for potential buyers. Of course, you have to take high-quality photographs of the cards from different angles and close-ups to see any blemishes.

This website functions as a large card marketplace that sells training boxes, rare packs, and single cards. Pokémon is the website's largest sector, but they also sell cards from Dragon Ball and Yu-Gi-Oh. As a bonus, this site accepts individual cards and bulk selling using a box of cards. However, to sell cards on this site, you have to have a minimum value of $30.00 for your card worth.
Also, if you plan to try and sell more than $5,000 worth of cards, you have to get in touch with the website. It's a rigorous site, and you have to look over the seller's guide to learn how to use it correctly. However, you get a 35% store credit bonus that you can take instead of cash, and it's a reliable option to sell your cards.
This European online marketplace to sell your Pokémon trading cards makes the whole process very easy. Once you create your account, you click on the sell cards button, and it'll give you a list for the autogenerated search feature. So, if you were to type in "Pikachu," the site will provide you with every different version of this card. Then, all you have to do is click on the correct match and fill it in like you usually would.
You can choose which price point you want to sell it at, and the site will generate averages for similar cards that have already sold so you can keep it competitive. You will have to grade every actual card using the site's grading guidelines before they'll go live.

This is one of the online marketplaces that specialize in PTCGO codes. These are online codes you get for Pokémon the Trading Card Game Online. You can find Pokémon cards with a code on them, and if you haven't redeemed them online yet, you can sell them on this website. This is a completely digital process, assuming that you're only trying to sell the code and not mail it.
This option is slightly different than dealing with physical cards, but the idea is the same. You can profit by selling any Pokémon codes you have lying around with no plans to use. It's a user-friendly system where you can sell special edition Pokémon packs, code cards, and individual cards.
This is another large marketplace to sell and buy collectible gaming items, including Cardfight, Magic the Gathering, Yu-Gi-Oh!, and Pokémon. Just like any other vendor, you can sell your Pokémon cards to the website itself if you want to get some extra cash quickly. You don't have to pay any fees to list your cards, so there is a no-risk process.
The account you create also includes access to assistance with thousands of descriptions, images, and rarity levels to help you market each card very quickly and easily. In addition, if you go with the pro-level subscription, a card scanner will scan your cards and tell you which cards you have with price estimates.
However, to qualify for the pro-level subscription, you either have to be a business or have a massive amount of cards to sell. Individual sellers also have benefits for using this website, including:
You can level up your seller account as you get positive feedback and sell more cards
Use pre-created information to list thousands of different cards instantly
Get live pricing data for each card
Facebook Marketplace is a way to find local Pokémon buyers and sellers around your area. The buyer will see each card in person to help you sell your merchandise quicker, and bulk selling is quick because you can typically find buyers who want box sets or whole collections.
Another excellent point about Facebook Marketplace is that you can decide on a specific radius from your home where you want to sell. However, pricing isn't nearly as straightforward with this platform. You'll have to research each card and know how much your collection's value is before selling anything.
Frequently Asked Questions
If you're still not sure whether or not your Pokémon card collection is worth something or if you should sell it, the following frequently asked questions can help you make a decision.
How do you spot a fake Pokémon card?
Many elements can give fake cards away. Before you attempt to sell a fake-looking card, you should check the printing effects and colors, card stock, text size and shape, and how neat the card's borders are. If you have doubts, don't be afraid to compare the card to ones that you know are original.
How do you get your Pokémon cards valued professionally?
Go to a Professional Sports Authenticator to get your cards graded. They use a 10-point scale that is accepted as the industry standard to figure out the value of each card. However, if you think that your card is below $500, you may want to hold off on having them graded as it costs $20.00 at a minimum.
If a Pokémon card has more than one-star symbol, what does it mean?
Any Pokémon card with more than one star is usually rare. This is because they were initially only available in special or promotional decks.
What are the most valuable Pokémon card sets?
The most valuable Pokémon set is the First Edition Base Set. It served as the origin of the Pokémon Trading Card Games, and it had shadowless cards. It also contained arguably one of the most valuable cards in existence, the First Edition Shadowless Charizard card. It also contains other costly cards. The Shadowless Venusaur and Shadowless Blastoise cards in this set in near-mint or mint condition can easily fetch thousands of dollars each.
The POP Series 5 is a lesser-known expansion set with valuable and rare cards. This set has a legendary card that features Umbreon and Espeon as Shinies. This set is valuable because it was only given as a participation award for Pokémon League Tournaments.
Finally, the Skyridge Pokémon TCG set was the 16th set released in May of 2003. It's common to see Trainer Card Boost Boxes have a record-breaking sale of $50,000 at auctions. This collection features one of the most expensive Charizard Trading Game Set cards ever made, and it has sold for $5,000 and up on various websites. The Skyridge Set also contains Gengar, Ho-Oh, and Celebi cards sold for over $1,000 each.
Do Gas stations sell Pokémon cards?
You can find repackaged Pokémon cards in gas stations, comic book shops, and dollar stores. Unlike the standard booster packs, these typically have a lower price point with another incentive to make them more attractive, including smaller packs that only have rare cards or packs with more cards. It would be best to store them in a plastic sleeve to preserve them no matter what you get.
Do Pokémon cards sell on eBay?
Yes, eBay is one of the best places to sell Pokemon cards to collectors.
Can you sell Pokémon cards at Gamestop?
No, Gamestop does not buy Pokemon cards.
Do pawn shops buy Pokémon cards?
You'll most likely have difficulty getting pawn shops to buy common Pokémon cards. However, if you have rare cards, give it a shot. Make sure you know how much you want to get for each card or set and do a quick search to find pawn shops that feature Pokémon cards by your location.
Can you sell Pokémon as an NFT?
No. It is illegal to sell Pokémon cards as an NFT because you're claiming someone else's property as your own. Nintendo or the Pokémon Company would most likely send out a cease and desist letter very quickly.
Are Pokémon cards worth more sealed, or is it worth it to open the pack?
You'll always get more for sealed Pokémon cards over an open pack. This is because they're usually in much better condition if they're not open, and the chances of finding a valuable card are much higher.
How long does it take newer Pokémon cards to be worth money?
Pokémon cards get more and more expensive as time passes. Eventually, they will go out of print, making them much harder to find commercially. If they reprint the card, it won't be the first edition. This means that the reprinted cards aren't as popular. It can take years for the newer cards to be worth money.
Start Selling Your Valuable Pokémon Collection Today
Selling your Pokémon cards shouldn't be difficult or time-consuming. However, you have to make informed decisions to ensure you get the best profits, and this comprehensive guide will help you do just that.