So I will admit, my wife is the one who started using Frys Pickup after much pushback from me. If you're not familiar with Frys Pickup at Fry's Food Stores, it is a program that Fry's Food and Drug (Kroger) started at their retail stores. In essence, you go online and place items into your virtual shopping cart that are found in the store with this grocery pickup service.
You pay for the items online and schedule a time to pick up your groceries. When you arrive at the store, you park in theYou pay for the items online and schedule a time to pick up your groceries.
When you arrive at the store, you park in the back and someone comes out with all your selected items and puts them in the rear of your vehicle for you. You don't even need to get out of your car! They bring the receipt to the front window and usually give you manufacturer coupons for your next visit.
How Much Does Fry's Grocery Pickup Cost?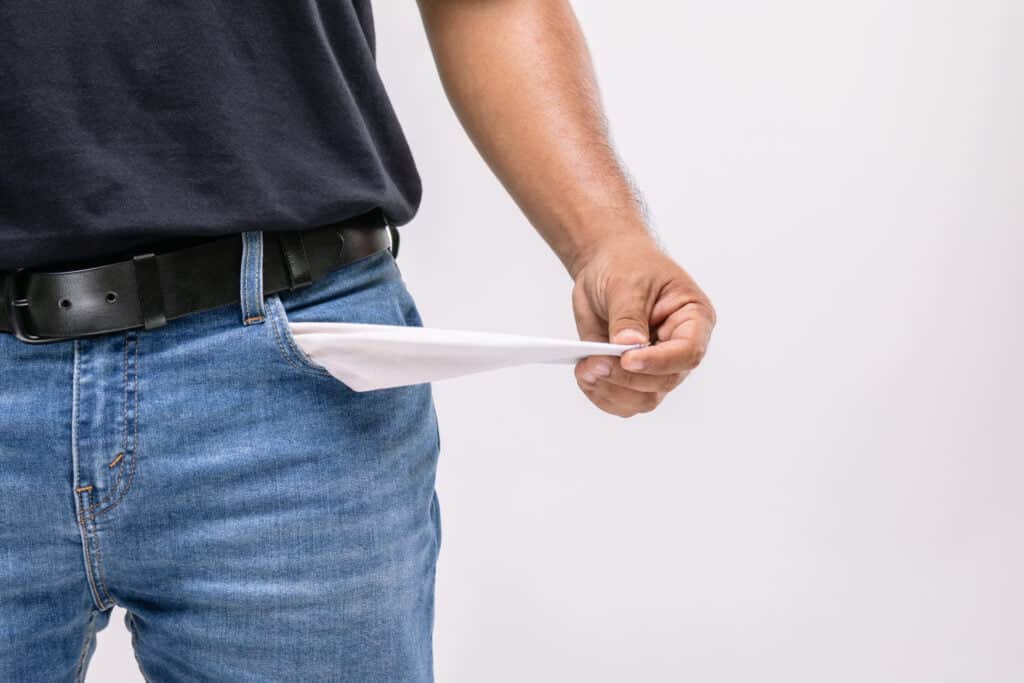 What's the catch? Well, the first three orders are free, all orders thereafter charge a fee of $4.95 per visit. That $4.95 fee was enough for me to tell my wife this was a terrible idea. Luckily, my wife usually knows better than me and she showed me that the benefits of this service far outweighed the $4.95 fee.
Here are some of the things we have done:
1) We used Fry's pickup for our Thanksgiving dinner. This saved us money because we didn't have to run around town looking for ingredients or cooking supplies and knew exactly how much the food would cost before we went to pick it up at the store.
2) We also ordered our Christmas dinner early so we could avoid the hassle of fighting the supermarket crowds. It worked perfectly! The delivery person came right to our car and put our holiday dinner and ingredients in the back of our vehicle and we had all the food we needed for Christmas Eve.
Pros And Cons of Frys Pickup
Here I list out what I like and dislike about Fry's pickup process.
Cons Of Frys Pickup
Before I had time to think about it, all I cared about was that $4.95 fee. Why am I going to pay $4.95 more than what the overpriced groceries cost in the first place? In reality, the only negative I could think of was that fee.
However, the more I have used Fry's Pickup, I have found that the Pickup Associates do not always choose the freshest and best fruit and vegetables. I have received produce that had mold on them because it was apparent the workers quickly selected items without inspecting them as I would have in store.
While Fry's usually offers quality produce, occasionally I get a selection of less than desirable items.
Pros of Frys Pickup
When I go to the store, I usually have a list. I also do a pretty good job at sticking to that list – unless I'm hungry. We all know what a terrible mistake it is to go shopping when you're hungry. Well, even with my list – I normally end up with at least one extra item in my cart. An item that more than likely costs more than $4.95… if you see where I'm going with this…
Are Groceries More Expensive With Frys Pickup?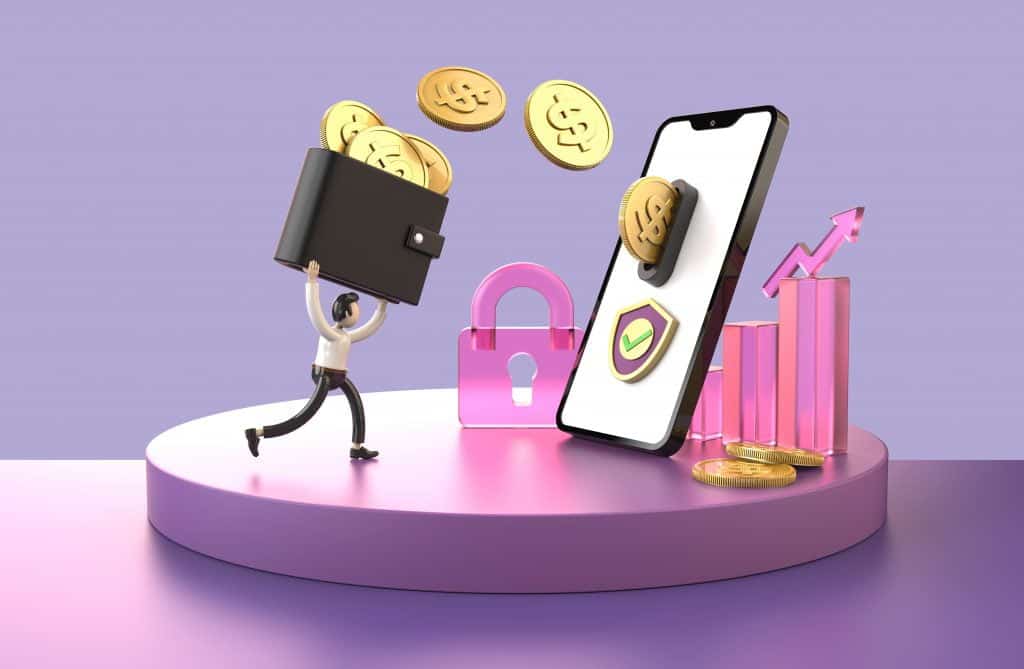 As stated earlier, the only fee is the $4.95 fee which is waived if you spend more than $35 on your order! Additionally, if you order an item, say an 8oz can of beans, and they are out of them and only have the 12oz can, they will give you the 12oz can for the same price as the 8oz can. I routinely save money this way and get groceries at a lower price than if I had gone in store.
Why Frys Pickup Saves Me Money
When you use Frys Pickup, the total for your order is right there on the front screen as you add items to your cart. You can also shop for digital coupons to add to your order. As you add items, that total goes up right in front of your eyes.
This feature is a constant reminder to me of how much I'm spending and can make me second guess purchases that I don't really need to make. It also protects me from those last-minute items I grab while I stand in line for the register. This alone saves me more than $4.95.
Fry's Pickup has made me a smarter shopper. When I go into the store, I try to stick to my list. If I find something else that looks interesting, I'll buy it. But, I often find I pick up a couple of items other than what is on my list.
With Fry's Pickup, I don't waste time trying to remember what I already bought or adding additional items. Instead, I just add the new item to my virtual cart and continue adding items until I reach the $35 threshold and know the exact online grocery pickup total.
Fry's Digital Coupons
You can also use Fry's and Kroger Digital Coupons to save even more money on your online orders. I was surprised to find that even these digital coupon items I usually bought in the store were also available online.
Where Do You Go To Get Fry's Pickup Orders?
The vast majority of the pickup order locations are in the back of the store behind the building. Look for the Frys Pickup signs around the back of the store and follow the instructions on the sign. If you're using the Frys mobile app, you can check-in online.
You can also call the phone number on the sign to let the Frys employees know you are at the store during your pickup time.
Do You Tip For Fry's (Kroger) Grocery Pickup Orders?
Fry's Pickup employees are not allowed to accept tips or gratuities. Therefore, this can save you additional money that you would otherwise spend on DoorDash, Instacart, and other grocery delivery services.
What If I Am Running Late For My Fry's Pickup?
When you place your online order, you are given a one-hour window for pickup. If you are running late on the day of pickup, they will usually hold your groceries to pick up for the remainder of the day. However, if you are unable to pick up your order the same day, they will restock your items the next day unless you call ahead of time.
Running a few minutes late is not usually a big deal but if you come early your groceries may not be ready.
If you have placed an order with Fry's Pickup, you cannot change your pickup location once you have placed your order.
I am Concerned About Credit Card And Identity Theft With Online Orders
Frys.com uses secure servers and encryption technology to protect your personal information. They also offer fraud protection through their customer service team.
Can You Cancel Your Fry's Pickup Order?
Yes, you can cancel your order and your items will be restocked. At the time of this article, they do not charge a restocking fee.
Picking Up Prescriptions With Fry's Pickup
At this time, prescription refills and orders are not available to be picked up through Fry's Pickup.
The TRUE VALUE Of Frys Pickup
The number one reason the $4.95 is worth it? It's probably painfully obvious to you if you're not as cheap as me. The number one reason is the time/stress/frustration you save from not having to push your cart down those crowded aisles looking for the last can of beans on the shelf.
I can get everything I need without having to enter the store and fight with the rest of my neighborhood to find my items. In addition, I have been to my local store many times yet I still can't find some of the basic items.
I swear they move stuff all around the store on a weekly basis so I have to spend an extra half hour looking for it!
To Conclude….
My wife usually is the one who keeps me grounded. I get stuck looking at the bottom line as it relates to money where she is able to see the bigger picture and see how spending money in certain situations is actually the smart thing to do. At first glance, that $4.95 fee seems like something only a lazy person would do so they don't actually have to shop for their groceries.
In reality? That $4.95 fee saves me money and time and I highly recommend this service to anyone struggling with time management or issues keeping to their grocery list.
**Kroger did not pay me for this endorsement – I truly value the service and would only recommend something I have actually used or know a great deal about.
To check out Frys Pickup – Start Here —->Frys Pickup
-Courtney
Please check out my related posts: When It Pays To Use Credit Cards and The Best Financial Advice for Couples.