It seems everyone is talking about the need for a side hustle or extra job to make income if you are struggling with debt. A quick online search will show you how to quickly make money through online surveys or other get rich quick schemes. I have filtered out the time-wasting scams for 19 great ideas to make money in your free time!
The idea of side income is to create something sustainable for you that will generate reliable income. Maybe you are wondering if you even need a side hustle? If you are wondering about this, check out my related article, 6 Reasons Why You Need A Side Hustle.
In this article, I will go over several creative ways to make extra money on the side by using the skills and abilities you may already have. In our online economy, it's getting easier every day to market yourself and to offer your services to others. Finding a way to add value to others will generate income and today I will go over a few options with you.
The below suggestions are small business startups that you can do in your spare time to create a brand and service for others. Not too long ago I started Arrest Your Debt LLC and it was surprisingly easy to do. Don't let the idea of a small business scare you, it's a much easier process than you may realize.
If you're looking for how kids can make money on the side, check out this great related article!
Anxiety Before You Even Start
Before you start reading, understand that I know how you may be feeling. Perhaps you feel like you don't have enough time or know enough about anything to start a business. Maybe you feel like you are not an expert at anything so you are not the person to be teaching others or adding value to their lives.
The people who run successful small businesses all have two things in common. They are not perfect but they put themselves out there anyway. If you never try, you will never know how much you can actually accomplish!
1. Knitting And Embroidery
Knitting and embroidery services are much less prevalent than they used to be. So much of our clothing and material items are mass produced and the unique customization aspect of it may soon be a thing of the past.
This, however, does not mean there isn't want or need for it in society. If you have knitting and embroidery skills and do it as a hobby, it may be time to start a small business to sell your talents!
One great aspect of this startup is that it would involve little to no money up front to start. There is almost no financial risk to start marketing your services to others with the help of the internet.
More than likely, you already have everything you need to get started. You probably have a sewing or embroidery machine and the idea is to start small. Do not go out and buy the latest and greatest machines before you have customers. Let the customers provide you the funds to upgrade in the future.

2. Children's Party Entertainers
Do you enjoy entertaining others or making them laugh? Parents often spend a great deal of money on birthday parties and hire entertainers such as clowns, magicians, fairy tale princesses, mermaids, pirates, and pretty much any other character their child likes.
If you like to entertain others and routinely are asked to dress up like Santa around Christmas time, perhaps starting a side entertainment business on the weekend may be perfect for you! The startup costs would also be minimal and you are usually paid up front.
I have been to several birthday parties where the entertainers interact with children and bring smiles and magic to the party. I would suggest you provide a background check for cautious parents and start marketing yourself on social media.
3. Catering Or Specialty Food Service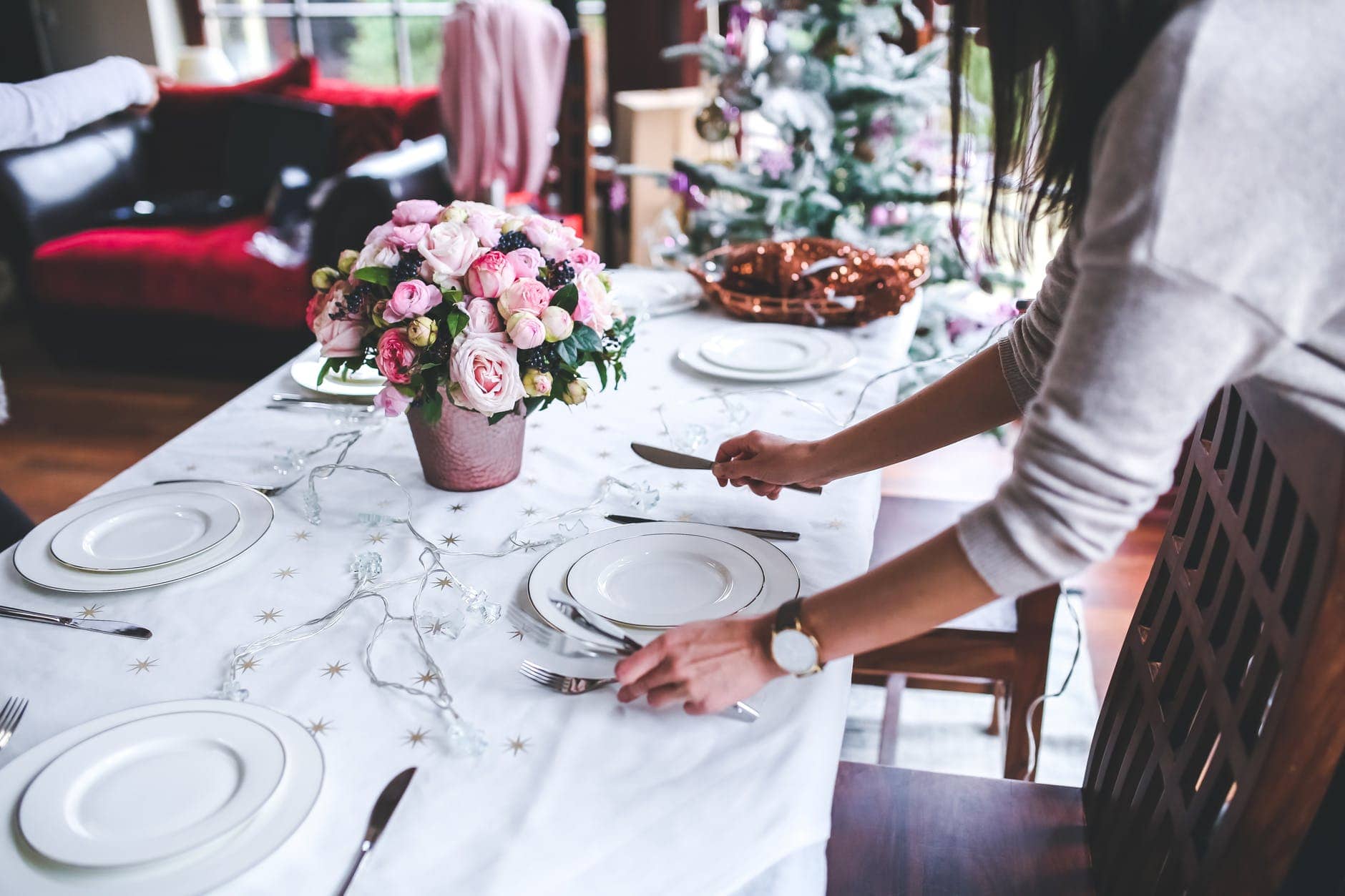 If you enjoy cooking for others and have that "secret recipe" that everyone is always asking for, then a catering or specialty food service may be perfect for you! What I love about the idea of a food business is your ability to make it what you want. You only need to offer the services you enjoy.
For example, if you love making cakes, you could create custom cakes for special occasions. If you enjoy making breakfast, perhaps a larger scale breakfast catering business to office parties would be perfect for you.
This startup involves turning your passion into profit. Offer only those things that you love to create and go with it! Social media and word of mouth will be your best friend.
4. Seamstress Work
Are you great at creating custom clothing or tailoring old frayed pants to make them look brand new? In the personal finance community, people are always looking to save money. If you have a creative side to you that loves to repurpose old items, this may be an excellent opportunity for you! I am constantly looking for someone to hem my pants so if you can do that in between your custom clothing creations, I would pay you for it. 🙂
Often the most simple set of skills you have are the most valuable. Knowledge or a skillset you may think is invaluable is often the most sought after. Create a blog or website and start getting creative. The startup cost for this type of idea would be minimal and you can offer only the services you are comfortable with.
5. Carpentry
This is another hobby turned business that you can create in your spare time. People pay good money for custom furniture to include dining and end tables. My wife and I purchased a dining table from a couple who quit their jobs to make furniture full time. It has been exceptionally lucrative for them and they don't build anything until they receive an order.
If you love wood carving or making furniture, put some of your work on display and take plenty of photographs to share across social media. You would be surprised how much people are willing to pay for a talented carpenter.
6. Baby Sitting Or Child Care
If you are willing to watch someone else's little "angels", this may be a great opportunity for you. Finding quality, reliable childcare can be difficult at times. Home daycares are highly sought after because parents often feel like their child is more closely watched. If you have a day or two off and are willing to watch a few children, this could be a great way to generate income.
Pay special attention to the licensing requirements in your city and state as well as any needed certifications before you start taking children in. In most cases, a CPR certification is needed before you can routinely watch children as part of a side business.
7. Home Tutoring
Do you have any special skillsets that come naturally to you? Think of things like languages, mathematics, English, or musical instruments. Think of things that you have always been good at and enjoy and you can teach others. Parents are increasingly hiring tutors to help their children with subjects such as math or a foreign language.
If English is your second language, how awesome would it be to receive a significant side income for teaching a child your first language for an hour each week? Again pay attention to licensing requirements in your state or city.
8. Equipment Repair Service
When I was younger, I was amazed at how my dad could fix anything. Now that I'm an adult, I'm still amazed at how he can tinker with something and figure out what is wrong with it. He has saved my family a ton of money by finding the problem with an appliance, such as my refrigerator, and fixing it with a cheap part.
If you have a knack for fixing things, you could easily market yourself as a handyman that can do odd jobs and repair things on your days off. If you do quality work, prepare to get overloaded with requests for service because a good handyman, or handywoman, is hard to find.
9. Dance Tutoring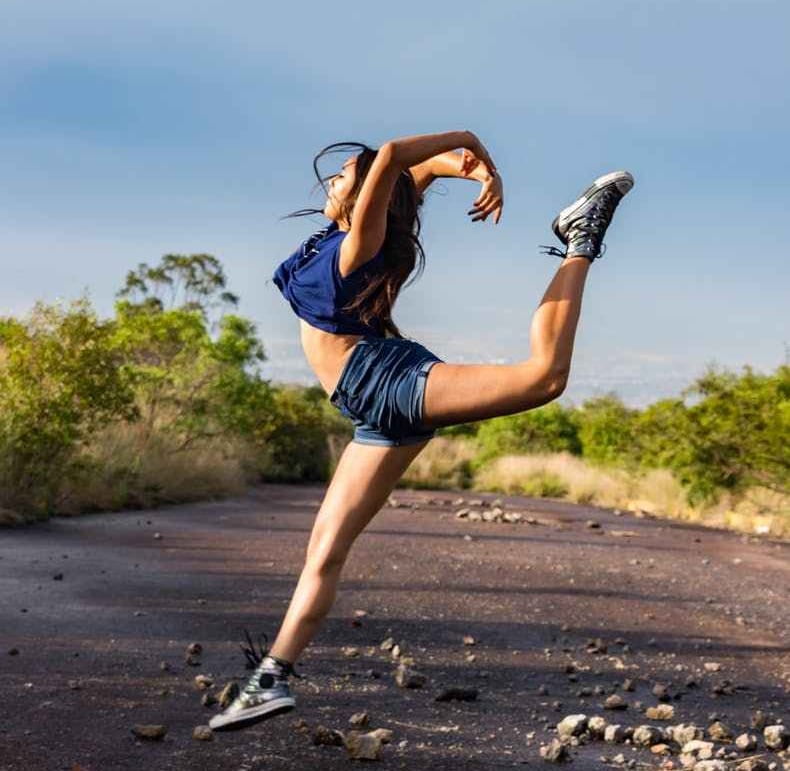 As the father of a young daughter, I can not believe the prices they charge for dance classes! If you took dance all through school and developed a knack for it, teaching other children to dance may be a great option for you.
If you're hesitant, realize that you will never be perfect. The people who are out there making money by teaching others are doing so because they put their fears aside and actually started doing something. Don't sell yourself short, you probably know more than you think you do.
10. Organize Theme Parties
Hosting themed birthday parties is all the rage right now. I have seen princess parties, pirate parties, and several other similar themes at my children's friends birthdays. Some of these parties are put together by coordinators who ensure all the details are just right.
As an organizer, you would be responsible for ensuring the entertainment is scheduled and on time and the food is exactly as the host expected. Well to do parents will pay good money to hire you to take care of all the party details so they don't have to. You could easily market yourself for this service with minimal startup fees.
11. Specialty Chocolates
The desert industry is alive and growing. If you enjoy designing custom chocolate deserts or other delicious treats, you could sell your tasty treats as a side hobby. There are several companies that base their entire business off selling treats. My wife's favorite treat locations are Edible Arrangements and Nothing Bundt Cakes.
If you check out their prices, they charge a pretty penny for their deserts which translates into cold hard cash. If you can design unique chocolate treats for Valentine's Day and special occasions, you could easily make extra income this way.
12. Beautician Services
Before you make any personal judgments about me, rest assured my wife is the one who told me about this service. It turns out that applying makeup properly for special occasions is a skill and not an easy task. That would explain why it takes so long for women to get ready in the morning.
Many parents splurge to hire a beautician for their daughter's prom. Other people hire beauticians to prepare brides and bridesmaids before the wedding. If you possess this highly sought after skill, selling your services as a beautician may be perfect!
Keep in mind that many states require cosmetology certifications and other licenses to properly run this type of business. Check your state and local requirements before you start.
13. Landscaping Or Lawn Care Service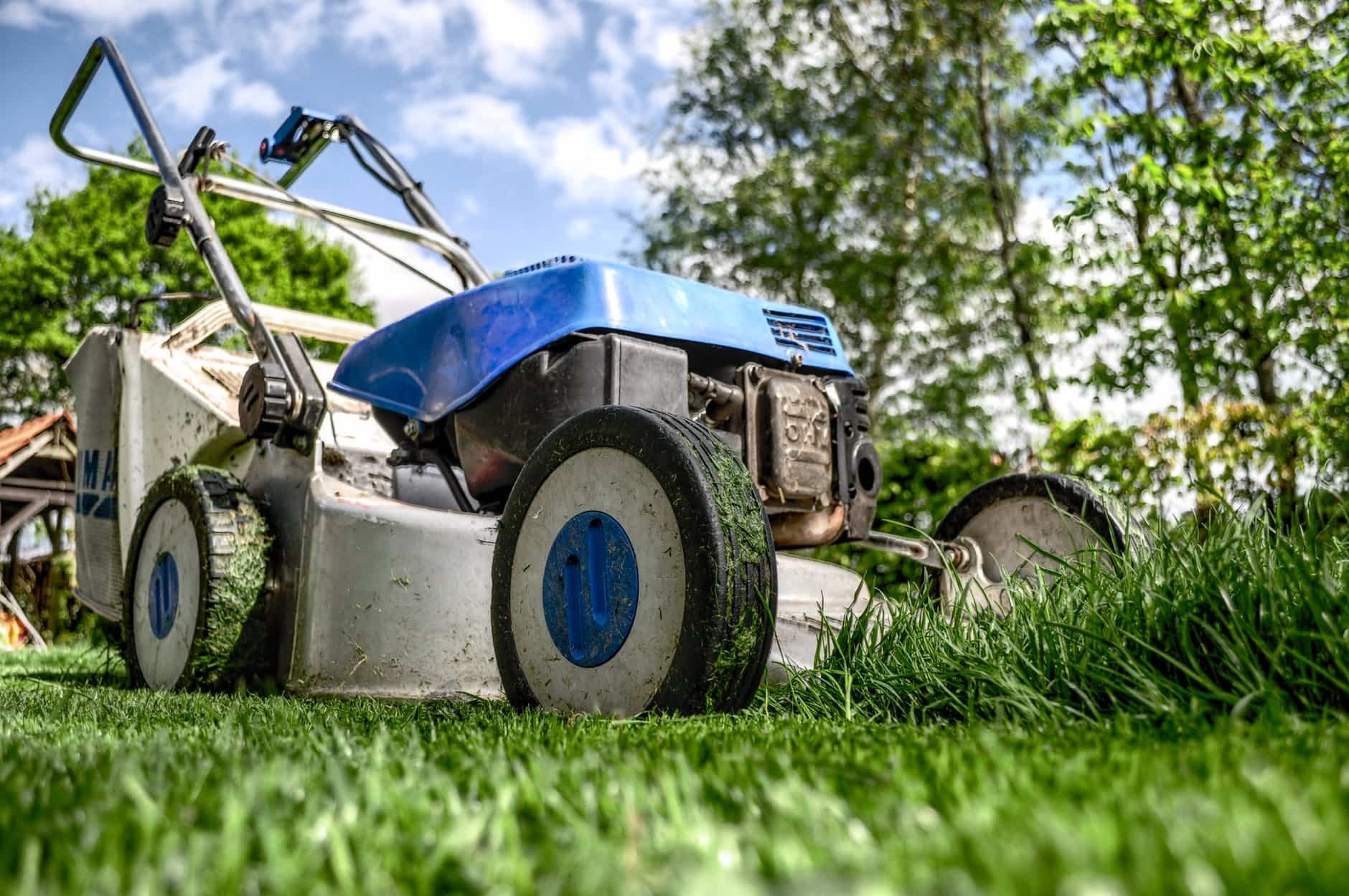 This is a great side job you could start on your days off that can bring in quick cash. If you take care of your own yard, more than likely you already own the tools required to tackle most landscaping jobs.
Many of my neighbors pay a significant amount of money each month to have someone trim their trees and mow their lawn. If you enjoy wearing headphones and doing yard work, it may pay for you to knock on a couple of doors and offer your services!
14. Resume Preparation
Writing a proper resume is not a skill many people have. As a middle manager myself, I can tell you that a properly formatted and strategic resume is extremely important. When I review a resume, the ones that stand out are clear and concise while drawing attention to the most important aspects of the candidate.
If you have experience in writing or reviewing resumes, you could offer your services to help prepare resumes for clients. A quick online search shows that you can expect to charge $100 – $400 per resume for a couple of hours of work.
15. Host Craft Parties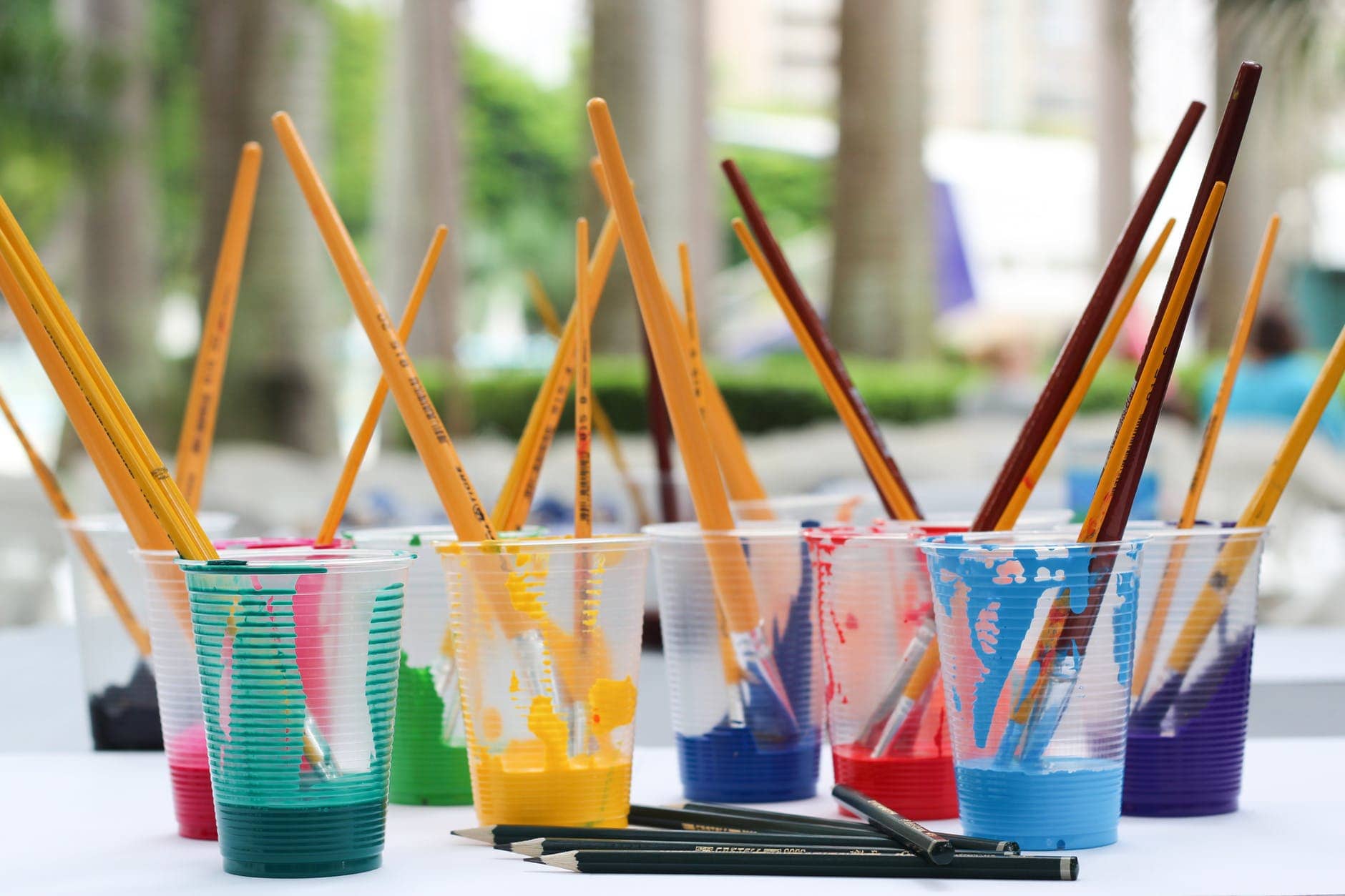 The days of Tupperware and MaryKay parties are coming to a close as craft parties are starting to emerge onto the scene. If you are great at making crafts and enjoy throwing parties, you could start a craft party business.
Come up with several of your favorite craft ideas or look online for inspiration. Reach out to others on social media and charge enough to cover the cost of materials and extra for your time. I know several people who enjoy making crafts that would be perfect for this type of side hustle! Identify your passion and find a way to add value to others in order to create income.
16. Writing Or Editing
As a personal finance blogger, I can speak from experience on this one. I like to think that I do a pretty good job writing and editing my posts but I would LOVE to outsource some of the tasks I do. Many large websites hire people to write articles for them or hire editors to read and review their material.
If you enjoy writing and are skilled at spotting spelling and grammatical errors, offering your services as a writer or editor may be perfect! If you subscribe to newsletters and you enjoy their work but frequently spot errors, reach out to the author and gently offer your services. I wouldn't be surprised if I suddenly have an influx in editor offers after this post…
17. Vehicle Mechanic
Everyone has that one friend who is great at fixing vehicles. Maybe you are lucky enough to be that friend. I am not mechanically inclined so I am fortunate to have a friend who helps me with my vehicle issues. Over the years, I have saved so much money in vehicle repairs because he is great at diagnosing issues and helping me fix them.
If you have a knack for knowing what is wrong with your car and are able to fix it, you should seriously think about charging for your services. My friend never charges me when he helps but he certainly could and should.
As a mechanic, you can diagnose the problem and decide what projects you have time to tackle and which ones you don't.
18. House Cleaning
If your house always looks like a model home, you may have a special skillset many people struggle with. No matter how hard my wife or I work, it always seems like our kids can destroy the house faster than we can clean it.
If you are able to clean your house and enjoy yourself at the same time, picking up a few monthly cleanings may be a great way to make extra income. You more than likely already have all the cleaning supplies you need to get your side hustle up and running.
I personally have bought a couple of services from Fiverr. Fiverr is a site that connects creators with people who want to purchase services. In fact, my logo for Arrest Your Debt was created by someone on Fiverr.
People who sell their services on Fiverr fall into one of these categories:
Graphics & Design
Digital Marketing
Writing & Translation
Video & Animation
Music & Audio
Programming & Tech
Business
Lifestyle
If you are good at any of these services, sign up through Fiverr and start bringing in extra income!
Click my link here to see how you can sell your talents through Fiverr.
---
When people think about a side hustle, they often think about delivering pizzas or working for someone else. In reality, your perfect side hustle may be one you start on your own. Fight the anxiety and put yourself out there, you never know what you can accomplish!
My only advice is to avoid spending a ton of money up front. Don't put yourself into debt at the hope of a small business taking off. Most small businesses do not create six figures a year but they are great at supplementing existing income streams.
Do you have other small business ideas? Comment below, I would love to hear about them!
-Ryan