Turning 40 is an important milestone for a person, and celebrating 40 years is a big deal. There are many unique ways to celebrate this milestone birthday. If you need inspiration for celebrating a 40th birthday, this article will look at 40 top fun 40th birthday ideas to mark the occasion with loads of fun. Make sure to mark the milestone occasion with something special.
Why 40 Is Such A Milestone Birthday
A 40th birthday is a milestone birthday because it can be referred to as being in mid-adulthood or middle-aged. It is an important milestone in life, and it shows a developmental stage to adult life or what is now referred to as 'adulting.' These milestones can be a cause for celebration.
How To Plan A 40th Birthday Party
The Basics
What is the best way to plan a 40th birthday party? Surely you want it to be a fabulous 40 rather than a frumpy 40. Whether it is for your birthday preparations or someone close to you, such as a family member or friend, here are the basics that you will need to plan a fantastic and fortified 40th birthday party in the best way possible.
First thing first, you will need to decide on a venue. This can be in agreement with whose birthday it is for, or it could be a surprise venue.
How To Choose A Venue For A 40th Birthday Party
Here are some venue ideas that you can consider for your 40th birthday party planning.
Food Focused For Foodies
How about a fantastic fiesta party with a Mexican 40th Birthday party theme? You could make churros, have some tortilla chips and dips as snacks, and have a whole spread for making Mexican fajitas, finished with some sweet churros and ice cream.
Tantalizing Tortilla Chips & Dip
Tortilla chips are usually served with salsa, sour cream, and guacamole, although you could add other dips, such as hummus or cheese. These could be homemade in advance and stored in the refrigerator beforehand or purchased at a store.
Cheeky Churros
Churros are traditionally known as a Spanish or Portuguese snack made from choux pastry, which is then deep-fried in oil. It has a sweetness from the sugar sprinkled on top, and they make an excellent snack, dessert or party favor.
Fiesta Themed Party
How can you make some Mexican fajitas?
Here is the list of the suggested ingredients you will need to source to make this one epic fiesta party to remember. Most fajita ingredients can be made in advance, or you could book a caterer to prepare all the ingredients.
It would then be up to the guests to make their own fajitas from the pre-prepared food as what could be referred to as a 'Do It Yourself' (DIY fajita). So, there is no time for sleep as a 'siesta,' but time for a 'fiesta'!
Fajitas usually consist of chicken breasts thinly cut into slices with fresh, crispy peppers and sweet onions seasoned well in fajita spice. This is then added to a tortilla base.
Other options could be provided for vegetarians and vegans, such as using assorted vegetables and even some tofu which could be added to the tortillas.
Now it is just a case of filling the tortillas with the filling, whether it is chicken or mixed vegetables, and adding grated cheese, sour cream, lettuce, some guacamole, and even some assorted beans or refried beans.
It would be worth considering hiring or ordering some hot plates for this style of food as it is best served hot. It is also worth considering what condiments you need, such as pico de gallo, guacamole, and hot sauce!
You could also have some finger foods, fries, potato wedges, and a salad as side dishes.
All in all, this is an exciting and tasty food choice for a 40th birthday party.
If Mexican is not your type of food, consider organizing an Afternoon Tea instead, consisting of sandwiches, scones, cakes, and of course, a nice big pot of tea with a selection of cute pottery too!
Fiesta Attire For 40th Birthday Party
A typical fiesta attire for a 40th birthday bash includes sombreros, cha-cha dresses, and maracas! It could mean that women wear colorful dresses and men can wear patterned and brightly colored shirts and pants!
The birthday honoree could wear something extravagant or simply just a birthday sash. Decoration party supplies for women for the event can be sourced online or handcrafted, as can decorations party supplies for women and men in blue be sourced.
Potluck
A bring-and-share option could be an excellent way to share different delicious food options for a more intimate and less understated event with friends. Everyone is asked to bring a dish of some description that has been handmade and bring it to share at the party.
They could also be asked to bring a bottle of wine or a soft drink. This is an excellent option for those on a budget and a lovely way for people to engage with each other in a social event without being so formal, so it is more of a gathering.
Examples include pasta dishes, chicken drumsticks or wings, vegetable kebabs, meatloaf, and sausage rolls.
Some other examples of food guests could bring to the party include bread, chips, sandwiches, popcorn, and sweet treats.
The buffet could be set up at home, or an entire venue could be booked that allows food to be served there. If people would prefer to attend the event, then bring and share, they could buy something, or a caterer could cater for the whole event, although this may be more expensive for the party overall.
BBQ
A barbeque could be held at the home of the person whose birthday it is, although a barbeque is only sometimes the easiest of options to prepare for. Everyone needs to have attended simultaneously, and it can be challenging to keep a barbeque going and entertain. A barbeque is usually held outdoors, and the weather must be suitable for that to happen.
A marque could always be set up, but it would take lots of organization, and the meats would need to be purchased the day before to be fresh. Other ingredients, such as bread rolls and salads, would also be required—a drink selection for guests, including some alcoholic and non-alcoholic options. There may be some difficulty for vegetarians as the barbeque is likely based on meat.
Wine Tasting
A 40th birthday party is a cause for celebration, so why not decide on a wine-tasting event that can be booked at a wine-tasting venue? Prices are usually affordable, and costs may be reduced on larger booking sizes on request. The selection of wine can be tailored to the guests' taste and customized to include wines of different varieties and from other countries around the world. Wine tasting could also be organized and held at a home address.
Vintage wine may be another option, with many wines from 1983 and some Bordeaux wines still just as good even though they are over 40 years old, and some champagnes can also provide some surprises along the way. These will be pricier, but they would also make a lovely birthday gift.
The excellent aspect of wine tastings is that they can be done over an allocated time, such as 2 hours in an evening, so the party is not an all-night event. This may suit those who wish to attend the birthday party but for a short time.
Without a wine-tasting event, there is always the option of having a cocktail party or a beer-tasting event instead. You could try your hand at becoming a mixologist in terms of the cocktail-making classes. Think of a cocktail capital and do your best to make something that represents it in the way of a cocktail from what you have learned.
Glitter And Glamor
You could have make-up done and have your own private photo shoot booked. Your friends could help to 'make you up,' or you could get it done by a professional. It would be an excellent way to capture being 40 by having some professional photos taken, and they could be printed onto a canvas or printed and placed in some lovely frames for in the home.
Spa Day
You and your friends could book in for some beauty treatments at a spa retreat and have a relaxing time. You could even book to stay overnight for indulgent relaxation or make it a romantic getaway with a partner. A spa may include some hot springs, which is a sure way to get relaxation.
Sporty
If you are sporty, you could have a morning of tennis in outdoor games or badminton indoors with friends and go to a restaurant afterward for lunch. Combining fitness and a nice lunch is a great way to enjoy the birthday.
How Far In Advance Should I Book A Venue For A 40th Birthday Party?
It is best to book the venue at least 2-3 months beforehand, mainly if you are catering for a large party. If there is a small group of people, the venue could be booked closer to the date, but if the venue is for a popular restaurant, then it is worth booking in advance.
Dependent on when the event is booked, whether in the week or on the weekend, or whether any circumstances around that time will dictate what is fully available. It's worth checking with the restaurant.
Below are some specific 40th birthday ideas for men and women.
40th Birthday Ideas For Men
There are many ideas for a man for his 40th birthday party. He may like to gather his friends, munch on some snacks, and watch sports, or he may want to do something more adventurous. Another idea is to book a bowling alley and get competitive with friends. So many options are available for a birthday party for the birthday boy.
1. Cook His Favorite Meal
A man would appreciate a homemade meal of his favorite starter, main course, and dessert. It would be a lovely way to show him that you care. You could order the freshest and most delicious ingredients to surprise him.
2. Book A Special Dinner On A Cruise
If it is an option, you could book a special dinner on a cruise, and you and your partner could dress up in style for the event and order plush menu options to celebrate. Add a bottle of bubbly or some virgin cocktails for non-alcoholic.
3. Go To The Cinema And Watch A New Movie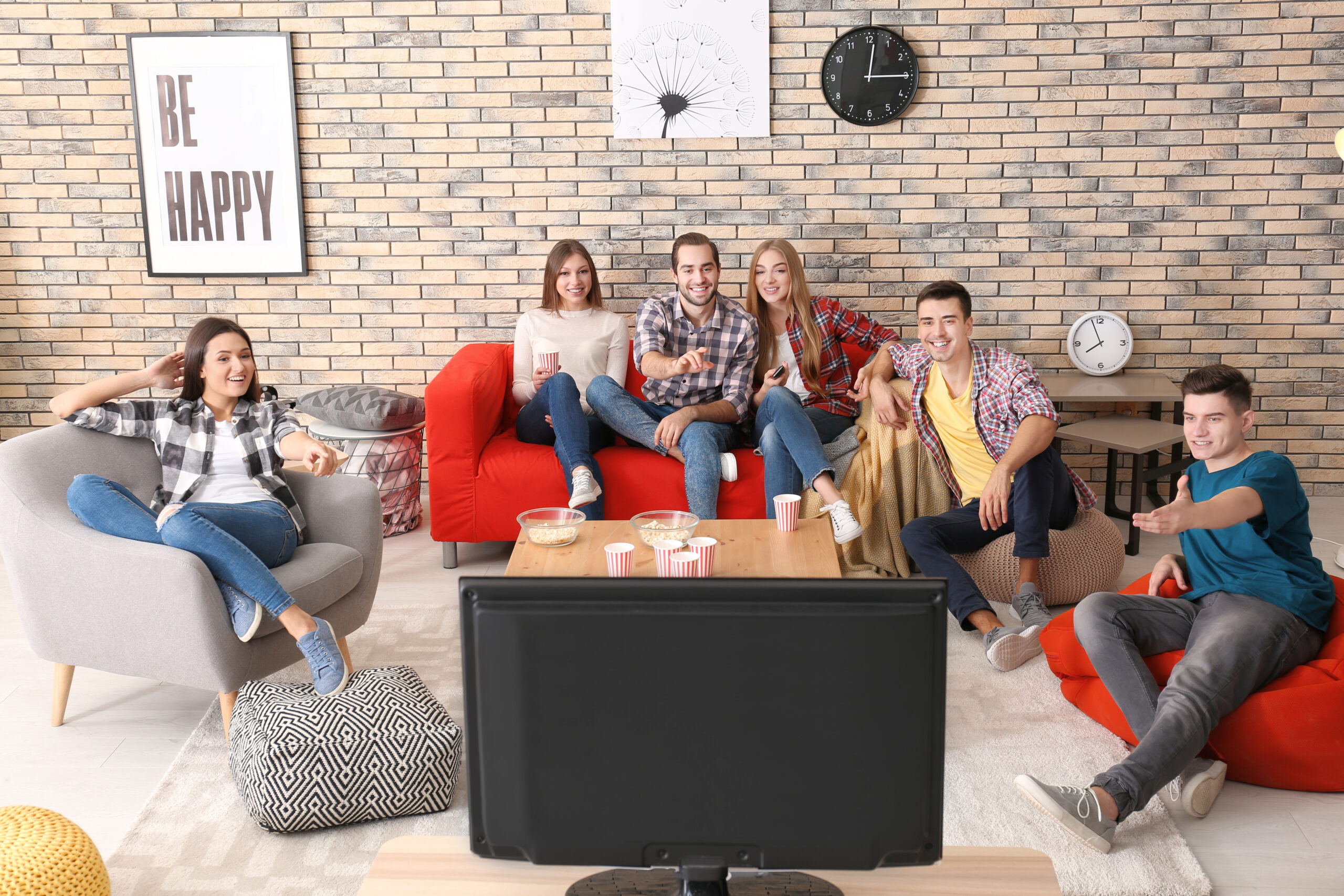 For a more straightforward idea, a man could go and watch a movie with friends and have a lovely chilled-out evening. It may be one of the rare occasions that they can do something with their friends because they may be busy otherwise with work or family commitments.
4. Organize A Man Spa Day
Spa days are not just for a woman. A man can go and have a nice relaxing massage, have a haircut and shave and go to a health club for a nice swim. He can also have some nutritious food and drink to have a health kick, such as eating a salad with some protein and a fruit smoothie with health benefits.
5. Bake A Cake
The way to a man's heart is through his stomach. Or so they say. Use his favorite ingredients, whether for a sponge or chocolate cake and decorate with his favorite colors and design it based on his interests, such as football or baseball and top it off with a 40th birthday cake topper.
6. Make A Thoughtful Video
Record individual messages from friends and family to say happy birthday and add some comedy along the way. You could screen it during the evening as a surprise and add some fun photos from the past as an excellent addition. It is a powerful way to let them know that they are very much thought of and loved.
7. Personalize A 40th Birthday Banner
This will take some time, but this is an excellent way to show exactly what happened 40 years ago when they were born. It can be used to celebrate all the incredible things that happened in their birth year and birthday. It would be a more thoughtful and inspiring gift to give to a man on his 40th birthday.
8. Gift Him Some Accessories And Gadgets Galore
Men tend to like their accessories, so some watches, wallets, and other useful daily accessories for the car or for the home are desirable. Perhaps they can never find their keys, so you could add a fancy gadget that they can operate to find them from their phone.
You could always personalize some handy multi-tools for everyday use or gift them some organizers for their desks to keep them tidy. You could encourage other family members and friends to do the same gifting for gadgets and accessories that meet their needs.
9. Gift A Form Of Entertainment
Buying some quality entertainment systems is bound to be appreciated as a gift for a man when they like watching television. You could buy the birthday boy a surround audio system, a streaming service, or some old classic movies. A membership to their favorite movie channel would also be advantageous to consider. They may like video games and would appreciate them as a gift.
10. Gift A Musical Instrument
A man may always have been interested in playing a musical instrument but need more courage and conviction to buy one at a store. He may have always wanted to play the guitar but would borrow from a friend or watch others play the guitar at live band events.
Buying the instrument may finally give them the courage and determination to try and learn. They may even sign up for music lessons if incentivized to own their own guitar. It's a thoughtful gift idea.
Here are some more specific ideas for a 40th birthday party for women.40th birthday party ideas for women do not have to be complicated. Some of the simplest ideas may be the most sophisticated and elegant.
40th Birthday Ideas For A Woman
1. Eat Caviar And Drink Champagne
This may be the best idea for the birthday girl who likes a little luxury. She could go to a nice fancy restaurant and order something luxurious. It could be done solo, although it would be better with friends.
2. Sign Up For A Cooking Class For The Day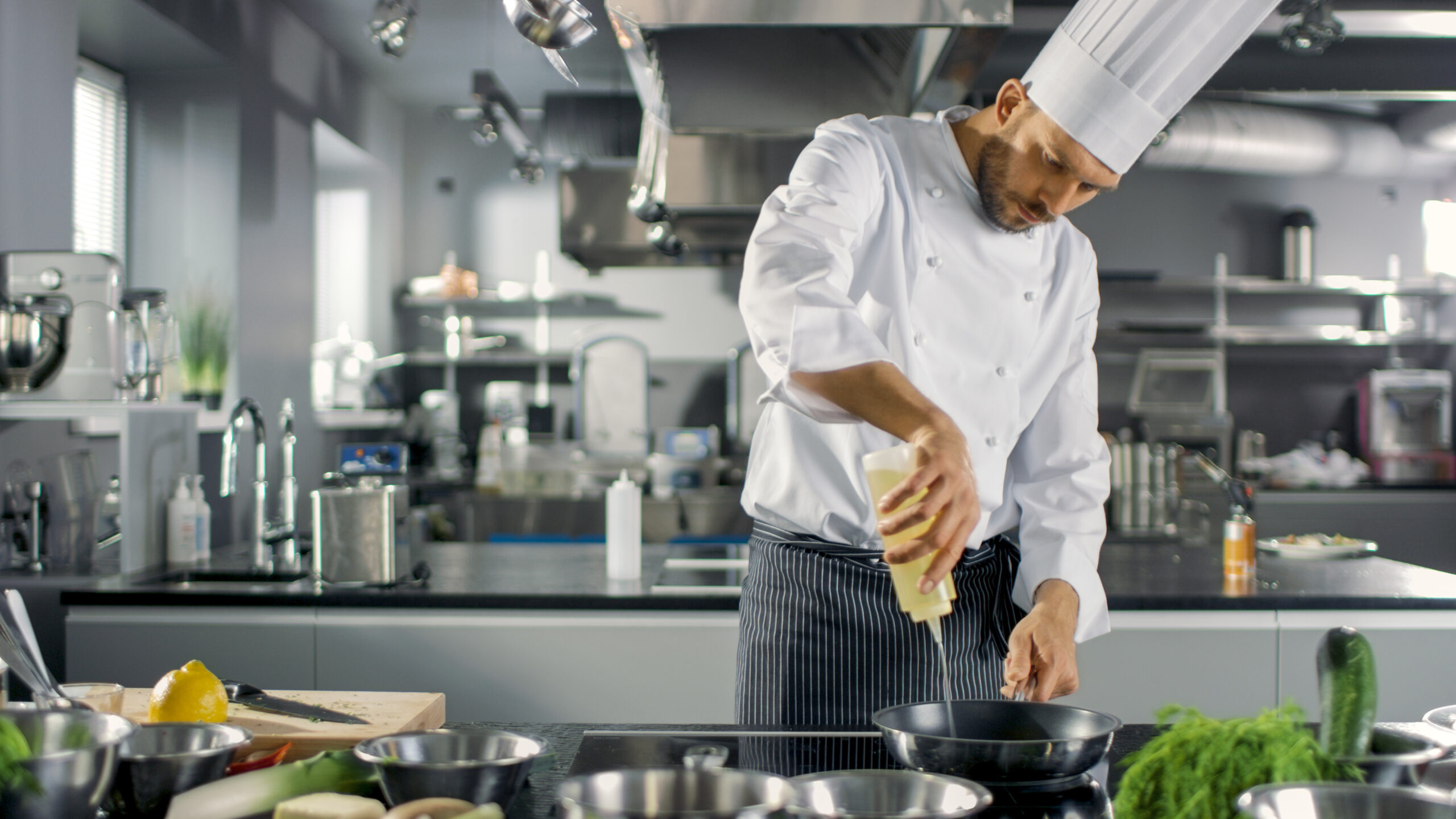 There are many opportunities how to cook different types of cuisine. It's an exciting and fun way to be involved in the cooking process, and usually, at the end of the class, the food can be sampled. The activity is time-bound, so it would be ideal for friends to attend together briefly but still have enough time to celebrate their birthdays. An online cooking class would be a great option, too!
3. Feast On Junk Food
As much as it is nice to have the finer foods in life, sometimes just eating some junk food can be all a lady wants. Watching the diet all the time is no fun. You can eat some fried foods or indulge in some sweets. 40th birthday ideas can be simple but so fulfilling if it is what the person most wants to do for their birthday celebrations.
4. Have A Crafty Day
Crafting is a lovely way to handcraft it for enjoyment and relaxation. It can be a mood enhancer as everyday working activities and social events can be a real drain. Handcrafts can include handmade cards, sewing, stitching, knitting, and many more crafts, such as painting or even some adult coloring.
5. Have A Fashion Show
You can enlist friends to come over with drinks and snacks and try different outfits together. Clothing that is no longer needed can be donated to charity or even given to friends who may express an interest in the clothing. Many clothes-swapping parties have been held over the years, which is an excellent way to recycle and exchange clothing.
It can be a way to reminisce about all the different types of clothes worn over the years, what sort of fashions have come and gone, and why that may be. It's a funny birthday idea but equally a practical and fun evening.
6. Get A Tattoo
A tattoo is a symbolic way to mark and celebrate the 40th birthday, and it could be based on time, distance, or object for the birthday. It could simply be a date for a 40th birthday celebration idea. A more elaborate design could be chosen, and it could be completed on the actual 40th birthday.
7. See A Live Band
Watching a live band may not sound like the best idea, but like many things, it's usually a different story once you get there! You may dislike having to queue up to get into the venue, and the crowds may put you off, like the expensive drinks and it being crowded and sweaty.
You may have even listened to the same music from your home on some old cassette tapes, but watching a live band is a different experience altogether. You can quickly realize that you haven't felt this happy in a while and that listening to live music has a good feel factor to it. In theory, we all need to listen to some live music occasionally!
8. Go And See Your Favorite Music Artist
Booking to go and see your favorite music artist is a sure way to enjoy yourself for your birthday. Take some friends with you and enjoy the moment.
9. Visit A Friend
It may seem obvious, but you could take some time off work to see a friend you haven't seen for a long time. You could celebrate your birthday with them and reminisce about the fun times you had together.
10. Order Take-out And Spend Time With Family At Home
Choose your favorite take-out, treat yourself to something nice on the menu, and ask family members to do the same and share dinner. Open a nice bottle of wine or pour a big glass of coca cola.
40th Birthday Vacation Ideas
What is the most memorable way that you could spend your birthday? Have you wondered about the most memorable way to spend your 40th birthday party? Well, here are some vacation ideas. You can start thinking about what to pack in your suitcase and when you can go! Make your 40th birthday celebration one of a kind!
Being 40 already may make you think that life is too short, and like the saying carpe diem, it means to seize the day. It is another way of saying that you should enjoy yourself while you have the chance and a reminder that we never know what might happen. We should consider the philosophy of life and what it means to us.
40th birthday gifts can be challenging to organize, although it can be more manageable to consider a gift of a holiday away somewhere exciting.
1. Take A Tour Bus
Find the most local tour bus for you and book a day trip! Find some new places that you have yet to visit along the way.
2. Book A Tranquil Beach Vacation
Enlist a tour operator to find a decent beach holiday package for you. It's possible if you book last minute that you may get a bargain of a price.
3. Book A Luxury Cruise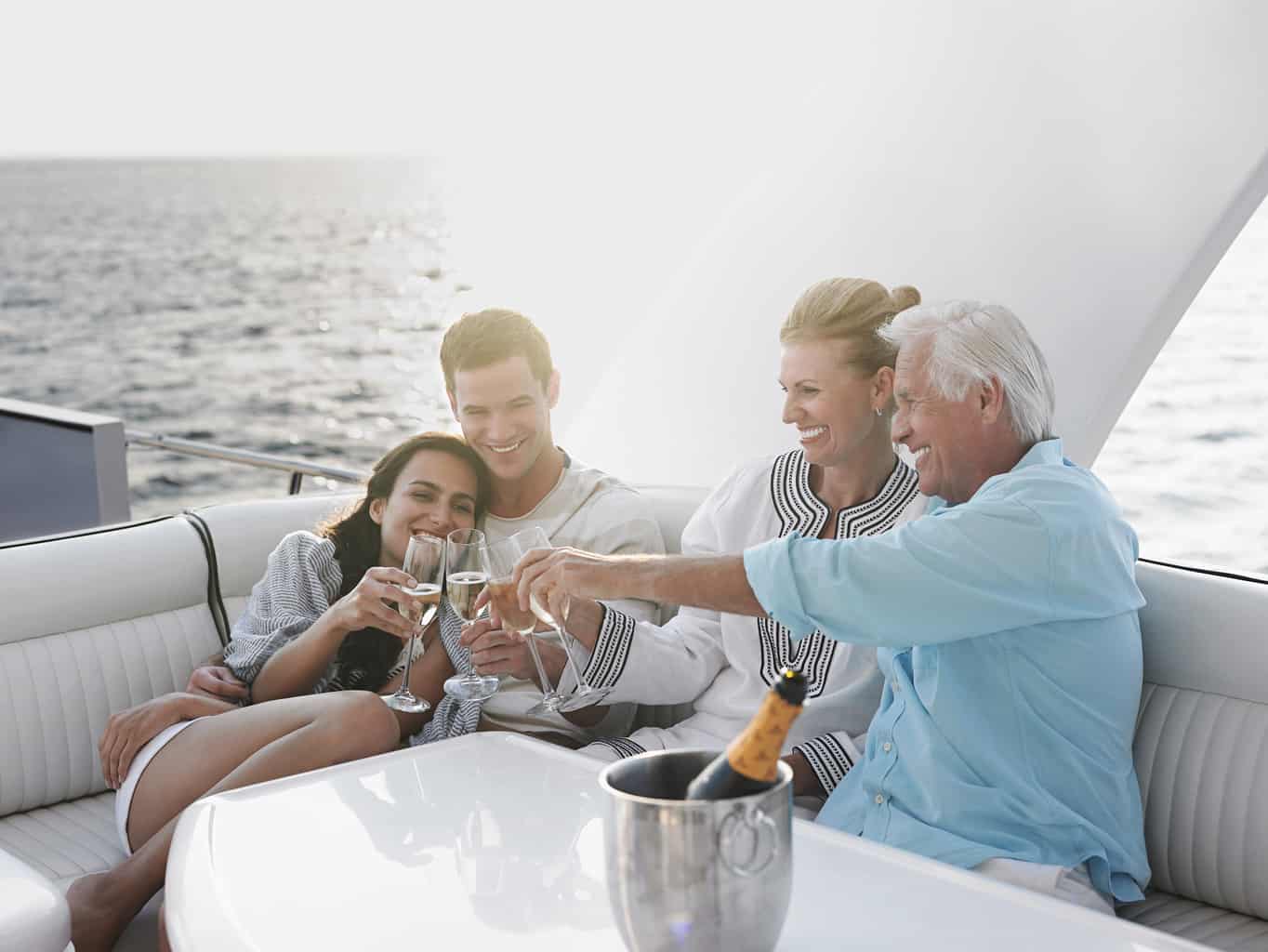 Many luxurious cruises operate around the world. If budget is not an issue, you can book to see 28 countries on a world cruise for $59,995. It departs from Florida and sails the Gulf of Mexico and the Caribbean Sea. It also stops at a few destinations along the way before crossing the Panama Canal to reach the Pacific—destinations such as Mexico, the United States, Hawaii, French Polynesia, New Zealand, and Australia.
Then visits are made to the ports in Indonesia, Vietnam, Thailand, Myanmar, and India. The Middle East is then visited, with final destinations in Italy, Portugal, and Spain in Europe. What an incredible lifetime experience to behold. Just imagine being able to do this for your 40th birthday! What a trip.
4. Book A Trip To Disneyland
Disneyland isn't just for kids. Disneyland was originally designed for people of all ages and had a vision for everyone.
5. Take An Art Class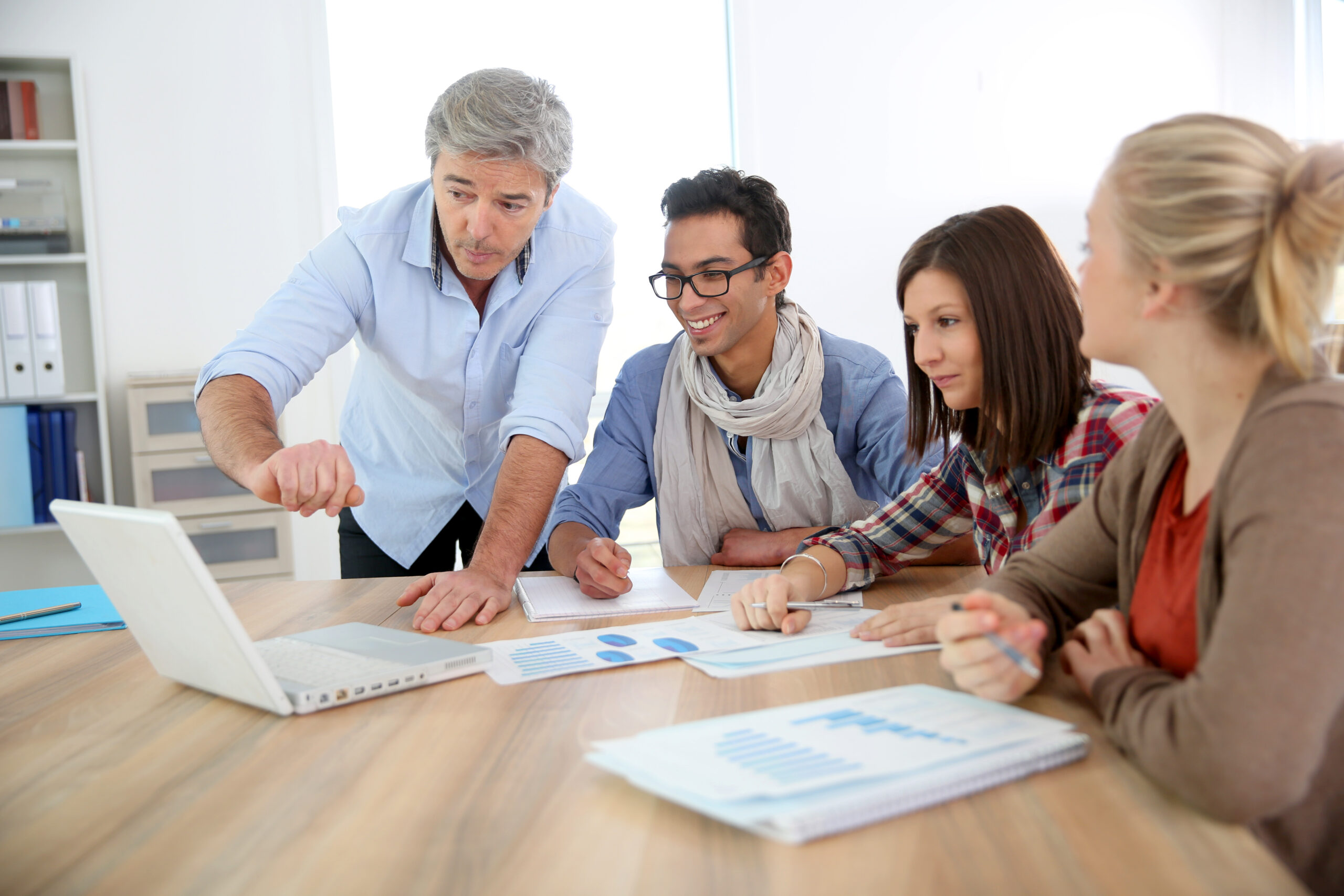 Whether it is sketching, painting, or crafting, there are many opportunities to discover your creative side, and it is a great way to socialize. What a lovely idea for a 40th birthday party to go on an art adventure. Plan a road trip there.
6. Learn A New Language
Learning a new language is an excellent way to enhance memory and improve verbal and problem-solving skills. Perhaps if a family member or friend isn't sure what to buy you for your 40th birthday party, you could suggest that they purchase a language course for you.
7. Have A Staycation
A staycation is a short trip that usually lasts 2-4 days, so it is an ideal break to take off work for a couple of days. Visit Major cities in your state. However, some of the outskirt cities are more appealing to some. You could include bar crawls for the trip and see those bright lights at night.
8. Book A Boat Trip
You could select a local boat trip and enjoy a relaxing time.
9. Go To Las Vegas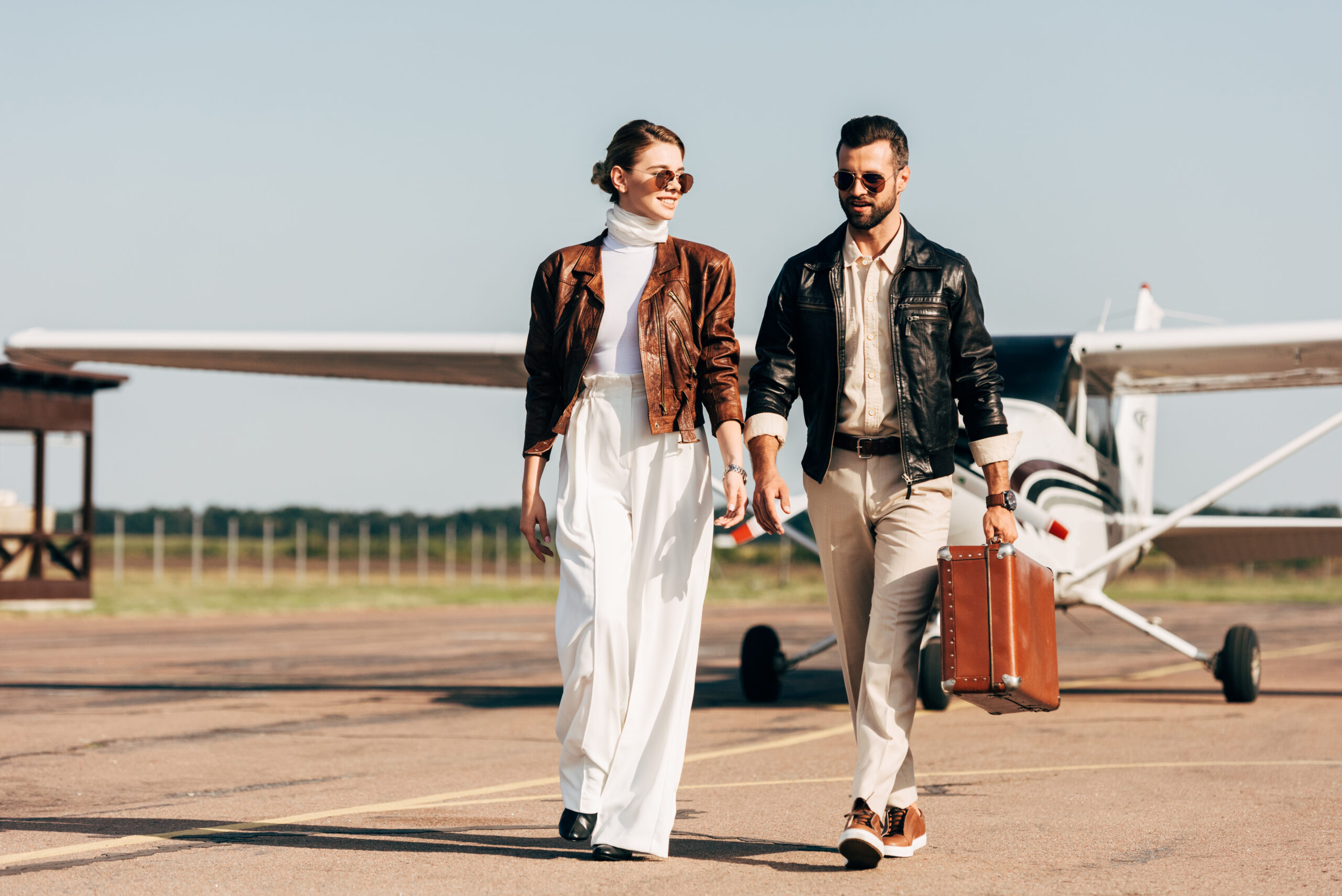 Push the boat out and plan a fantastic trip to Las Vegas!
It's one of the major party places in the world and has a retro vibe.
10. Go For A Walk
If all else fails, go for a nice walk down the park and refresh your body by doing some exercise, followed by a visit to the local coffee shop.
How Do You Celebrate Your 40th Birthday On A Budget?
Although it is a significant birthday, there are more budget-friendly ways that they can be spent, such as outings with friends and family or simply finding some activities that can be done that are interesting enough. It could be just playing a party game at home or visiting other family members.
Avoiding fancy restaurants is advisable when dining out with friends and family so that the bill is not as extravagant as the food. Delicious meals can come at a reasonable price as per the examples given, whereby you could have a barbeque or bring and share at home.
This could include a cocktail party and some light entertainment. You could even set up a karaoke machine and let everyone have a go at singing their favorite songs.
One thing is for sure, if you get ahead and plan for a great time, it is bound to be memorable. There are so many options to choose from, so it is worth following up on the ideas with friends and family to see what is best.
Have yourself a great time at your 40th birthday party and…
Happy Birthday!