The purpose of having a raffle basket is to raise funds. It is an idea that is used mainly by nonprofits to generate some revenue. However, other organizations and institutions have also used it to raise funds in schools, community groups, and churches.
The idea simply puts some related stuff in a box creatively decorated and wrapped to suit the occasion, then with some fun stuff to bring about an atmosphere of excitement and fun during the event.
Some of the best fun basket ideas include a jewelry box, wine basket, housewarming gift basket, delicious food, grooming supplies, bath products, homemade beauty products, a box of chocolate, cooking supplies, craft supplies, and gamer basket, among other basket ideas.
There are so many ideas that you can use to fundraise in an appealing way. In this article, I will discuss some of the best raffle basket ideas you can try. Of course, each basket idea can be suitable for an occasion or an event, whether a birthday party, housewarming or cocktail party.
1. Jewelry Basket
Of course, everyone loves jewelry. Therefore, a jewelry basket can be a great idea since it appeals to most occasions, such as cocktail parties and galas, among other events. To make it appealing, you can give it a twist, organize it in a way that looks attractive, and include handpicked items wrapped together creatively in a box.
An idea here is to sell as many jewelry boxes as possible, and in one package, you can include the winner's ticket. If you have so many boxes of this sort, most people would prefer to buy them when there is more than one winner. Therefore, you can have multiple winners in different jewelry boxes.
In selecting the items to wrap together in a box, you can include some essential jewelry items such as plastic kid rings, fun jewelry items, earrings, and necklaces, among others.
2. Wine Basket
A wine basket will appeal to all wine lovers, and you will likely raise more money if you make it more attractive. You can have some bottles of wine in the basket, including red wine and other delicious treats such as fresh nuts. You should also include a wine bottle opener and foil cutter, and don't forget to have wine glasses in the basket.
Of course, wine is one of the things that the audience would expect in a traditional nonprofit fundraiser; therefore, you need to be creative in packaging your basket to ensure you make it fun and with everything that would make it stand out. You can also dress up your basket with some chocolate pairings, and don't forget to add wine name tags.
3. Housewarming Gift Basket
You can either go traditional or modern when choosing what to include in your housewarming basket. The traditional way used to include a loaf of bread, which had a significant meaning. It was to denote blessings and wishes of abundance.
Of course, you can include delicacies in your baskets, such as sandwiches, cheese, and fresh goodies. In addition, you can have a mix of items essential in a new home, such as slippers for guests and some towels. This raffle basket is a great way to sell your raffles and fundraise for a housewarming party.
4. Grooming Supplies Basket
You can use this basket to make a difference and even as a surprise box for loved ones. Therefore, when making it a raffle idea, you can make it unique by hiding some of the gifts inside that would create a buzz during the event. Package the grooming supplies in an appealing box with uniquely selected colors.
Of course, grooming is not only limited to humans. You can as well include the grooming supplies for pets in your basket. Examples to consider in your grooming basket include a comb, tweezers, brushes, grooming shears, eye and ear cleaning kit, and shaving cream.
In addition, you can make it unique by adding fun items in excellent packaging that will appeal to sell.
5. Homemade Beauty Products
Some DIY beauty products in the basket include coconut oil body scrubs, lemon sugar scrubs, oatmeal exfoliating bars, sugar scrub flowers, and sea salt body scrubs. You can also have DIY beard oils, homemade body moisturizers, and spiced chai, among other homemade scrubs.
6. Father's Day Basket
Fill your basket with everything that any dad or father would love. Of course, some nice socks would be an excellent idea. In addition, a lovely book and a pair of sandals will make the day exciting for him.
The idea is to make this basket unique, so it appeals to many fathers and those who may want to surprise their fathers and, simultaneously, can help raise more funds for the event. In addition, you can include a raffle ticket for one or more winners in one or more of the baskets.
7. Sports Basket
The sports basket will appeal to the audience that loves sports. If the event is composed of sportspersons, for instance, a tournament, that would be a great idea to sell. Therefore, you need to decorate your basket and dress it up with sports gear such as sports tickets, posters, trading cards, sports team programs, and bobbleheads, just to mention a few.
Of course, many ideas come to mind when dressing up a sports basket. You need to be creative so that your basket can appeal to the audience. You may also include some sports drinks, ball cleaners, and scorecards, among other items. Make it look fun, and add some customized chocolate or gourmet snacks.
8. Delicious Food Basket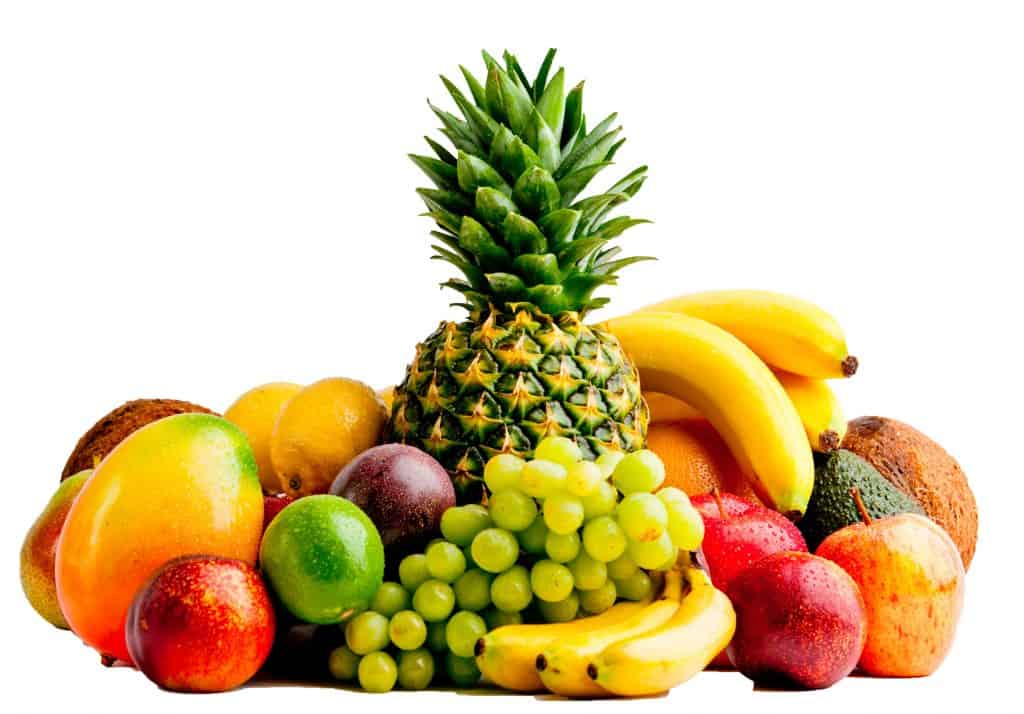 Fill your raffle basket with flavor-filled assortments of any kind. In your basket, you can have assorted brownies, smores ingredients, dark chocolate, sweet and savory snacks, burrata, cheese and sausages, and fruit blends of different kinds.
Of course, you can dress your basket to make it fun with some toppings like sprinkles, chocolate syrup, and peanut butter. There are so many ways that you can pack your basket creatively to make it look unique and stand out for it to appeal to the audience. You may also consider canned seafood such as sardines, crab meat, and clams.
9. Gamer Basket
You don't necessarily need to fill the gamer basket with gaming stuff. Instead, you can make it unique by adding energizing drinks and snacks, gaming gift cards, gaming socks, candy, and gaming shirts.
What you need to do with the gaming basket is to think outside the box, considering who your audience is.
For example, if you sell your raffle tickets in a gaming tournament, you must figure out what is suitable for that particular audience. Then, it would help if you made your basket full of gaming pleasantries. In addition to that, consider having some teenagers' gaming stuff included.
10. Beauty Products Box
Sample the best affordable beauty products and fill them in your basket. In the basket, include some face cleansers, moisturizers, eye creams, facial toners, and sun protection. Of course, you can have some gift cards for your favorite brands and other stuff.
When packing your stuff, think creatively and ensure that your selected beauty products are appealing with a scent your audience will like. In addition, consider all beauty products that are not common and will create some buzz for your target audience.
11. Bubble Bath Basket
This also comes with beauty products, including scrubs, bath salts, loofah, shower steamers, and some specific lotions. If you are new to bubble baths, this is used to make bathwater have some pleasing fragrant scents and luscious bubbles.
Think outside the box when dressing your bubble bath basket to make it as fun as possible. Of course, you may need to avoid everyday things such as body mists and perfumes since they may not fit into your bubble bath basket but rather beauty care products. You can also make it fun by adding some aromatherapy candles.
12. Makeup Basket
You can dress up different baskets for men's and women's makeup. Of course, this can be the best gift idea and appeal to any audience. Some of the simple items that you can include in the basket include lip glosses, makeup removers, eye shadow pallets, and gift cards.
Makeup basket is just a name. You can think of anything suitable for makeup, whether for men or women and even for the kids. You may also want to include some foundations, blushes, and powders.
Including some food or fruits in a makeup basket would not be suitable since they may not go together in one basket. Therefore, you can only stick to makeup items but arrange them creatively to make them unique and stand out.
13. Cooking Supplies Basket
This basket will stand out and make it possible to sell to donors and parents. Therefore, get the best theme that suits the occasion and pick some fun items to include in your basket. Then, of course, you can dress your basket with coordinated colored items that match the theme.
In your basket, you can include stuff like grilling tools, gift cards to favorite cooking supplies shops, cookbooks, savory spices and condiments, barbecue knives, basting brushes, lemon-printed tea towels, barbecue sauces, and lemon-scented hand soap. Of course, a well-dressed basket with these items will appeal to your donors.
14. Bath Products Basket
A bath products basket is another fancy idea that will also make a good raffle basket idea. This basket will appeal to anyone if well dressed and themed to suit the event.
The products you can include in your bath products basket can consist of body scrubs, face masks, scented candles, handmade organic soaps, bath beads, bath salts, bath bombs, body butter or lotion, and a shower sponge.
These are just a few items that will make your basket appeal to anyone, regardless of the occasion. This can also make a great gift idea and would be perfect for anyone who wants to gift a friend or lover.
15. Box Of Chocolates
You must be creative when packing a box of chocolates in your raffle basket. It should not look like any other chocolate, but you should dress your basket to look spectacular and appeal to different audiences.
Of course, a box of chocolate can appeal to different occasions and be a perfect gift idea to surprise a friend. That is what will make your package unique. Also, theme it with a color that matches the event.
In your box of chocolate, you can consider including different types of chocolates wrapped uniquely and stylishly.
For example, you can wrap your chocolate in a paper, an envelope, or foil. You can also cover it with some strawberries and wrap everything with a colored ribbon that matches the event color.
Some chocolates include milk chocolate, white chocolate, ruby, and dark chocolate. The trick lies in how you dress your basket to stand out from what traditional chocolate looks like.
16. Love Basket
In the love basket, you can make it unique by creatively selecting the best items that are good for lovers, such as berry flowers and red roses, and with some customized chocolate to suit the occasion.
Of course, a love basket is suitable for any event or occasion and could be perfect for Mother's Day, dinner parties, anniversaries, or birthdays.
Of course, you need to understand your audience to come up with love baskets that would sell. Remember, the baskets are the raffles, and the more it appeals to the audience, the more you will make the fundraising event successful.
17. Cleaning Supplies Basket
Cleaning is vast, and everything used for cleaning can fit into a raffle basket idea. It is suitable for homeowners, parents, and even young adults. In your basket, you should consider cleaning items such as baking soda, dish soap, disinfectants, glass cleaner, cleaning caddy, dusting spray, and dusting tool.
Another set of products to include in your basket can be bathroom cleaner, surface cleaner, window cleaner, microfiber cleaning cloths, white vinegar, sponge, and tub and tile cleaner.
Therefore, how you dress up your basket would determine how your basket will appeal to your audience. Again, you need to be creative to make it fun for the event.
18. Staycation Basket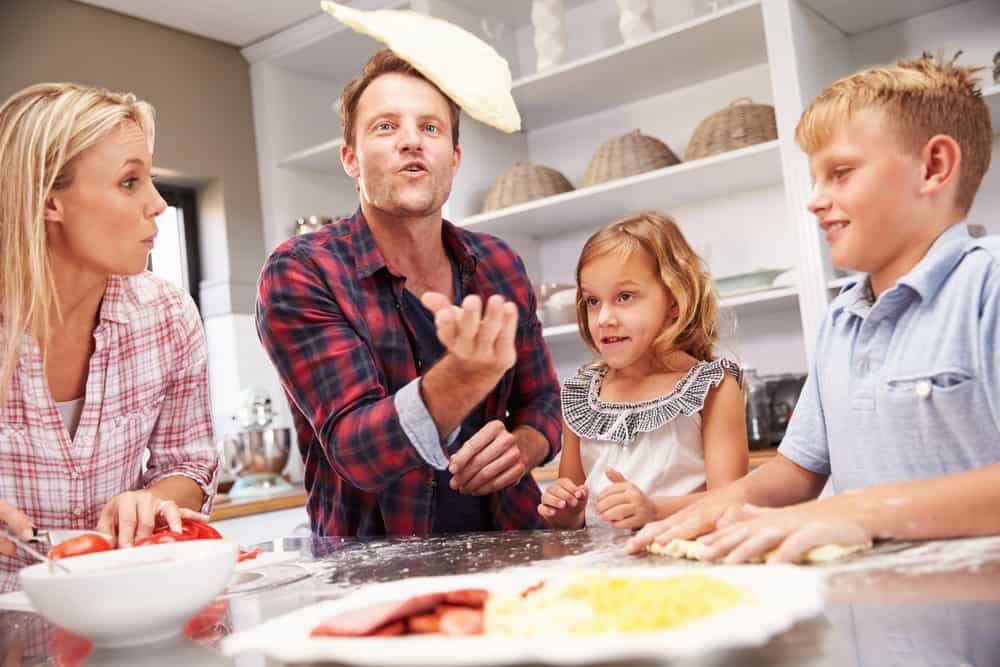 Staycation is one of the best adventures you can have without traveling too far. Of course, you can make day trips while at home, but you must be prepared to enjoy your trips with your family or friends.
When making a raffle idea out of this, you need to get awesome goodies required for a perfect staycation and make it as appealing and fun as possible. You can include a bubble bath, facemask, herbal teas, popcorn, sodas, candle boxes, candy bars, sporting tickets, and restaurant gift certifications in your staycation basket.
19. Mother's Day
Mother's Day is celebrated every year. It falls on the second Sunday of May, which happens worldwide. Of course, it is a day to honor mothers for their effort and value in the family and society.
If you are fundraising around this period, it would be a good idea to have a Mother's Day basket as a raffle idea a few days before the Mother's Day event. This will be a relevant idea and can appeal to anyone who may want to gift a mother and at the same time win the goodies of your event.
Some items to consider in your basket include beauty products, gourmet snacks, gift cards to favorite shops or restaurants, voucher booklets, yogurt cookies, chocolate, candles, tea infuser, bath bombs, and homemade gifts.
20. Baby Essentials Basket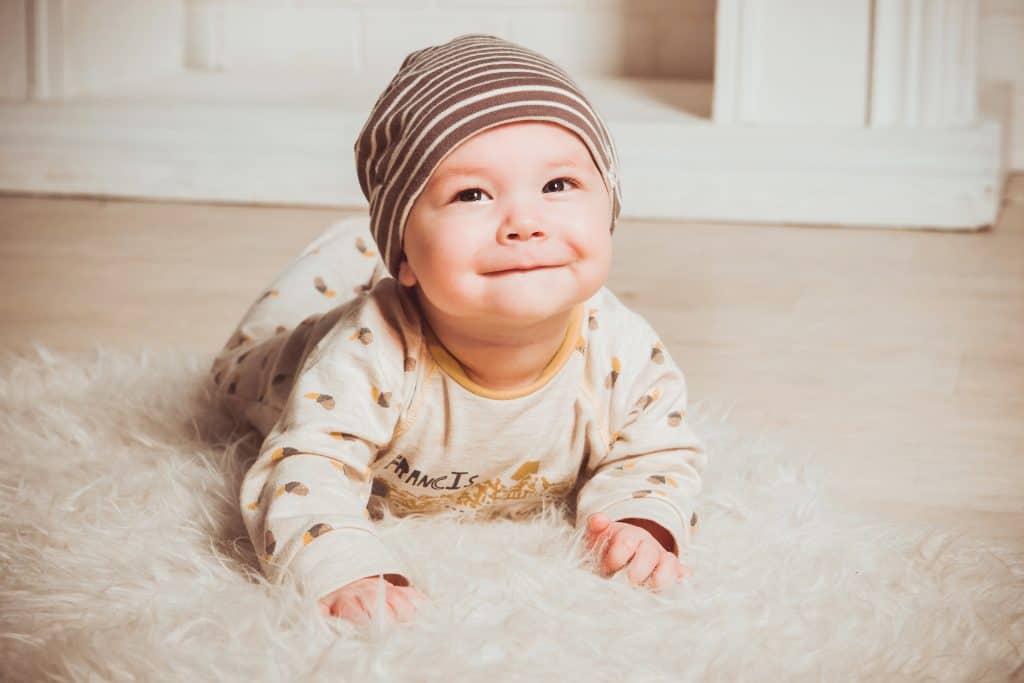 This great raffle basket idea would be great for any young parent. It is also a perfect gift for anyone who wants to gift a new mother or infant. You can include baby wipes, bottles, swaddles, organic baby lotion, pacifiers, baby thermometers, sponges, bath towels, and infant spoons.
Baby baskets are an excellent raffle idea for any event, and you can sell them to anyone. But, of course, the idea is to raise funds, so your basket should comprise affordable items yet packed in a pleasant and fun manner to appeal to your target audience.
21. Gift Hamper
A gift hamper is a versatile basket you can create to match your event. Anyone can buy a gift hamper for a friend or a loved one. You can consider gifts for different occasions, such as birthdays, Christmas, or a wedding anniversary. What to pack in your gift hamper depends on the target audience and season.
For instance, if it is approaching Christmas, you can come up with a gift box suitable for Christmas day, and if it is Easter, you should pack items that match the day. Restaurant gift cards, champagne, cookies, chocolate, vases or potted plants, and mugs can include in your gift hamper basket.
22. Hostess Gift Basket
You need to add charm to your hostess basket to make it a beautiful gift basket. However, you need to go with your theme or a favorite event theme, which will be outstanding rather than essential. Of course, people love when the basket looks impressive with some fun dressed up in it.
Hostess gifts include beautiful flowers, wine, personalized mugs, cookies, chocolates, biscotti, specialty food items, fresh fruits, crackers, and other non-food items. How you dress your basket matters a lot more than the content.
Therefore, you need the attitude of an artist and a creative mind to come up with a unique and awe-inspiring basket.
23. Movie Theme Basket
Anyone who loves movies will be impressed by this. It is a fantastic raffle basket idea and a perfect gift for young kids.
But, of course, you need to be a movie fan when it comes to filling your basket. If not, you can search for the best movies for kids or young adults and blend various movie items related to your selected movie.
At the bottom of the winning raffle basket, you can include the prize or the raffle ticket, and some of the best things include books, movie DVDs, theater tickets, and personalized-themed T-shirts.
24. Travel Basket
This is an excellent idea for anyone that loves traveling. Whether camping or on road trips, traveling baskets can appeal to most people regardless of the occasion. You, therefore, need to theme your basket and pack stuff that will suit any passionate traveler.
When it comes to traveling, as it is an adventure, most people would love to have travel tickets, hotel reservation tickets, beach towels, portable items, sticker books, travel magazines, compression socks, and a comfortable neck pillow. With this stuff, you need to make your basket stunningly awesome for anyone who desires it.
25. Golf Basket
If you are attending a golf tournament and want to raise more funds for your cause, you must be creative and create a basket with golf-related stuff. Golf players' audience may be interested in your things if you have packaged them and dressed your basket uniquely and with fun.
Among the things to put into your basket include tees, golf ball cleaners, koozies, sports drinks, and scorecards. You can also include some mulligans and birdies but most importantly, make it fun and attractive. You can even create handmade stuff for golf lovers, making it unique and stand out.
26. Gardening Basket
This is a perfect idea that will appeal to anyone, especially homeowners and adults. Your gardening basket should, therefore, be spectacular and unique in itself. It should not be the usual thing that a gardener would get easier.
Of course, not everything should be something new, but you can blend readily available items and things that appeal to anyone interested in gardening.
In your basket, include gardening boots, garden-scented candles, gloves, seeds, a watering can, a vase of plants, and pruning shears. It would help if you made a fancy basket to think outside the box and create unique items to include among those I have mentioned.
27. Cozy Slippers Basket
This is a perfect idea for any occasion. The idea itself looks fancy and appeals to different audiences. You need, therefore, to be thoughtful and creative to come up with a great themed basket with cozy slippers.
You can have a mix of items packed with cozy slippers with a theme color, and these can include things such as fresh fruits, heavy socks, and other fun small gifts. Of course, this is one of the cheapest baskets to make, but you need a personal touch and a creative mind to create an outstanding basket.
28. Date Night Basket
You need physical items that would be great for a date night. The articles should target couples and have a romantic theme to suit the event. Of course, you must consider items to include in the package carefully. Some good ideas include champagne, dark or white chocolate, restaurant gift cards, romantic movies, bubbly drinks, and candles.
29. DIY Spa Gift
There are a lot of options when it comes to filling up your DIY spa gift basket. You have various items, including washcloths, body wash lotion, essential oils, diffusers, puffs, aromatherapy candles, bath pillows, and skincare items.
Anything suitable for a spa can fit into the basket. You, however, need to be selective and creative to make it fancy and fun. So, of course, you can also include chamomile flowers, herbs, rose buds, and pink Himalayan salt, among other suitable stuff.
30. Coffee Lover Basket
You can limit your basket to anything related to coffee. Start with a coffee mug at the bottom, then choose other products such as biscuits, flavored syrup, coffee beans, French press, coffee grinder, and homemade cold brew, among other related stuff.
A coffee lover would probably love other related items like green tea, cocoa, and hot chocolate. Make it look fancy and unique to attract and please your audience.
31. Pets Only Basket
Pet lovers would be interested in your basket. Theme with the best items related to pets, whether for cats or dogs. Some things you can include in this basket include gift cards to pet stores, pet toys, dog bed supplies, and dog shampoo.
There is so much you can do with this basket. But, of course, you are not limited to the products I have listed. You can make it fun even with some handmade pet stuff, and decorate your basket to make it unique and stand out.
32. Gift Card Basket
If you want to impress your audience with different gift cards, of course, this would be a fantastic idea to have. You can select various gift cards from different niches such as gardening, beauty, food, gaming, and more, then pack your gift cards with some goodies such as chocolate, flowers, and wine.
Gift card baskets would be the most fabulous idea and would appeal to any audience. Of course, no one would be hesitant to have a gift card of any nature. But, with a touch of creativity, you can make it appealing and fun to have.
33. Beach Theme Basket
Any beach lover would be interested in sunglasses, sunscreen, sun visors, beach towels, tanning oil, and snacks. Some assorted drinks like sodas can also be a perfect idea. You may also want to add some fresh fruits, wine, and desserts.
34. Great Outdoors
Outdoor adventures are inevitable. Anyone would enjoy some time outside the home. Whether camping, a road trip, or a bonfire adventure, there are things you cannot do without and others that you can use for fun.
To make it stand out, your basket should comprise more enjoyable items than the essentials. Of course, you can put some unique lighters or fire starters, knives, headlamps, and emergency blankets, among other things. Decorate your basket with some smores and drinks perfect for the season.
35. Pamper Gift Basket For Mom
This is a basket for moms only. But, of course, a husband or a father may also become interested, depending on how you decorate your basket. It can make the best gift for a mom hence appealing to anyone.
In this basket, you can have items such as local salon gift cards, candles, towels, and bath salts, just to mention a few things. Milk chocolate and some fresh fruits can also make a good addition.
36. Book Club Basket
For most people who love reading, this can be so appealing to them. So, this basket includes rare things for most readers and some typical stuff but in a fun and fantastic arrangement. You can have Kindle book covers, reading throw blankets, relaxing candles, tea mugs, audiobooks, and even a Bible.
37. First Aid Basket
This basket will appeal to anyone, especially athletes and those who love sports and exercise. You can include some safety pins, disposable sterile gloves, bandages, cotton wool, plasters, adhesive tape, an eye patch or shield, super glue, and elastic wrap bandages.
38. Seasoning and Spices
For cooks and chefs, you should not forget to impress these people with some fantastic cooking stuff such as seasonings and spices. Of course, there is a wide variety of spices and herbs. You can check the trending or latest seasonings and incorporate them into your basket.
Other than spices and seasonings, you can also include some stuff related to cooking, such as a recipe book, apron, egg trimmer, and egg cup. You can as well add some chocolates and fresh fruits. Once you have selected your items, be creative and make your basket fun and unique.
Frequently Asked Questions:
The Raffle basket idea is the best way to raise funds for your cause. Whether for a church, institution, or a social reason. What strikes the mind of anyone who wants to come up with a raffle basket is how to make it unique, and the questions that most people ask regarding this include the following:
What Should I Put In A Raffle Basket?
What you put in the basket depends entirely on the theme, event, or occasion. For instance, if you target a sports tournament, you must create a basket with sports and related items. Therefore, you should put items that are directly related to the event or things that would appeal to your audience.
How Much Should I Spend On A Raffle Basket?
How much you can spend on one basket depends on the event. This is because some events may come with stuff that is a bit more expensive than others. For instance, if you buy some golf stuff, you may spend more than buying for a birthday party. However, you need to limit your supplies expenses to the least possible.
What Makes A Good Raffle Prize?
You can have multiple cheap prizes and a grand prize. For example, a good raffle prize would include plane tickets, gift cards to high-end shops, tuition vouchers, a car, designer items, cash, or even a new house.
How Do You Fill The Bottom Of A Gift Basket?
For your gift basket, you need a decorative base that should comprise crumpled paper, shredded paper, cellophane paper, and the largest or heavy items. You can also add some layer of tissue paper so that your items can easily prop up in the basket.
Final Thoughts
All said, you need to put into action what you have learned. Of course, you don't need to stick to the items I mentioned, but you can include your chosen items to make your basket stand out from the rest and appeal to any audience. Remember, you aim to sell as many raffles as possible, making it fun and affordable.