If you have been struggling with bad credit and you need a loan, there are certain types of loans with guaranteed approval guidelines. This post will show you the ins and outs of loans with bad credit and how to get your finances back on track!
Are There Any Guaranteed Loans For Bad Credit?
Although there is no such thing as a 100 percent guarantee, there are companies offering loans for consumers with poor credit. "Bad credit loans" are the closest you can come to a guaranteed loan.
Credit requirements are much more flexible when you apply for a loan to a lender specializing in bad credit. Even if you have a low credit score, lousy credit history, or have defaulted on loans in the past, you may still be approved. Depending on whether you make your payments on time, you can also help restore your credit.
Even Bad Credit Loans Can Help Improve Credit Scores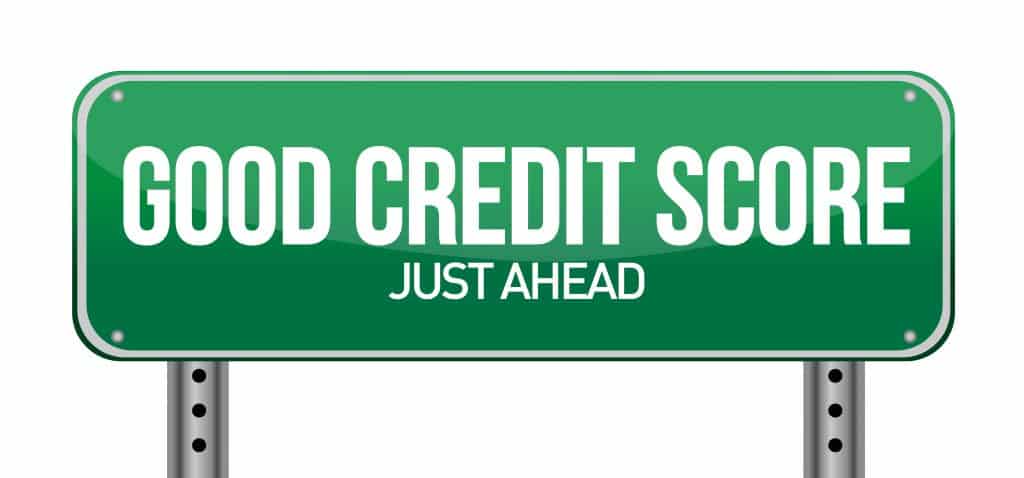 Every time you make a payment, bad credit lenders will report to a minimum of one of the national credit bureaus. If you pay the full amount due every month on time, your credit score will eventually begin to improve.
However, if you make your payments late or for partial amounts, you will be charged excessively high late fees and penalties. If you miss a specific number of payments, legal action, such as turning your loan over to a collection agency, will most likely be taken by the lender. Depending on your particular situation, there are lenders offering options for bad credit.
The majority of bad credit lenders have different loan options dependent on numerous factors, including your credit history, credit score, length of employment, and income. Every individual is assigned a Fair Isaac Corporation (FICO) credit score. Almost all guaranteed approval loans are based on this score because the lenders require a credit check.
Your number will be between 300 and 850. This number is what the lending industry uses to determine the risk of your defaulting on the loan. When you have a low credit score, offering you a loan is riskier for the lender. This is the reason it becomes difficult to borrow money.
How Credit Scores Affect Your Ability To Borrow Money
If your FICO score is below 580, it is considered subprime. This is a term used by lenders for individuals with poor credit. Some of the more particular lenders consider any score below 600 to be subprime, or a bad credit score.
There are two different ways credit is checked. A soft credit check and a hard credit check are the two methods lenders use to analyze your credit score and history.
Hard Credit Checks
A hard credit check or hard inquiry is usually conducted by a financial institution issuing loans guaranteed or credit cards to determine if you will be approved. This generally occurs why you apply for a credit card, loan, or mortgage. Your approval to run this check is usually required.
Your credit score may decrease by a couple of points due to a hard credit check. However, the effect on your credit is generally negligible. But, the results are significant for whether or not you will be approved for credit.
Any damage resulting from this type of check should disappear from your credit report fairly quickly.
Soft Credit Checks
A soft credit check or a soft inquiry is run when an individual or a company checks your credit for a background check. This can happen when you apply for a job, rent an apartment, or a credit card company does not obtain your permission to see if you qualify for a specific offer.
Each credit bureau determines if the results will be recorded in your FICO score. The only time this check can be seen is if you look at your credit report. Credit loans guaranteed are based on your credit score.
This is the reason the phrase "guaranteed instant approval bad credit loans" is not entirely accurate.
You receive some protection from the Consumer Financial Protection Bureau. The United States government established this agency to offer protection to consumers participating in the financial sector.
Does Carmax Approve Bad Credit?
Yes, you can receive financing from CarMax if you have bad credit. CarMax works with several different financial institutions throughout the country. Each institution has slightly different qualifications for individuals with either no credit or poor credit.
This means you have a better chance of being approved for a bad credit loan. CarMax considers a good FICO score 680 or over. These individuals will receive a much lower interest rate.
If you have bad credit, you will be charged a high-interest rate. You need to be employed to show you can pay back the loan. Keep in mind, a minimum downpayment of 20 percent is required.
What's The Minimum Credit Score For A Personal Loan?
The majority of personal loan lenders require a minimum credit score for approval. In most cases, this is 580 to 600. If you have a low credit score or poor credit reports, you are perceived as an increased risk.
This does not mean you will be unable to qualify for a personal loan. However, you may be offered a loan for a lower amount with a much higher interest rate. According to Experian, approximately 60 percent of all consumers with a credit score of 580 or below will have a serious delinquency.
With a quick Google search, you can find companies are offering online personal loans. But, if you have bad credit, you may not qualify for unsecured personal loans.
How To Get An Instant Loan Online
The best option is to conduct an online search for instant online loans guaranteed. Some online direct lenders claim instant approval bad credit loans "requires 24 hours or less." Keep in mind; each lender will require specific information, including your name, address, telephone number, email address, employer, social security number, and income.
Most importantly, the lower your credit score, the higher the interest rate charged. Some online lenders advertise instant approval for bad credit. If you need money right now, you may qualify for a next business day loan.
A word of caution: this online lender field is filled with predatory lenders who take advantage of consumers with bad credit.
5 Places Where You Can Borrow Money ASAP
If you need cash fast with bad credit, the following lenders are an excellent place to begin.
1. Avant
Avant offers an online platform for both credit cards and personal loans. The majority of applicants have FICO scores between 600 and 700. The company also accepts lousy credit borrowers with scores below 600.
If approved, most of their loans range between $2,000 and $35,000. In some cases, your funds may be available the next business day. If you are looking for an emergency loan, Avant is a good option.
The Annual Percentage Rate (APR) for Avant is usually between 9.95 and 35.99 percent. Do not expect a lower interest rate if you have bad credit. If approved, you should have two to five years to pay back the loan.
The typical credit limit for an AvantCards credit card is $300 to $1,000. The APR and annual membership fees depend on credit history, which will either help or hurt you. The company offers an option for a cash advance with a three percent or $5 fee, whichever is larger.
Avant is one of the biggest subprime lenders. The online platform was created so borrowers can check loan details, easily apply for credit, and change or make payments. If you are experiencing difficulty making a credit card or loan payment, contact their customer service team.
If you have a low FICO score, you may not be able to receive approval from Avant. If you do get a loan, you will be charged a 4.75 percent administration fee and a higher interest rate.
2. BadCreditLoans.com

BadCreditLoans.com is classified as a loan aggregator. This means the company will work with you even if you have a bad credit score. However, BadCreditLoans.com is not a lender.
The company accepts loan applications, then makes you an offer from numerous different lenders. You select the best offer you receive for your needs. Also, you will not be charged to fill out an application. The loan amounts offered are between $500 and $5,000.
If you are a subprime borrower, you will most likely not receive more than $5,000. The average APR from BadCreditLoans.com is between 5.99 and 35.99 percent.
You may be offered short term loans with three months to pay the money back for up to three years. To apply, you mush have all of the following:
Be a minimum of 18 years of age
Earn a regular income
Have a valid email address and phone number
Be a citizen of the United States
Have your own checking account
Since BadCreditLoans.com offers loans from many different lenders, there will be a variety of interest rates, fees, rules, and rates. The approved lender may charge you an origination fee. All of your loan documentation should be reviewed carefully before committing to avoid any nasty surprises in the future.
3. LendingPoint
If you have bad credit with a reasonable income, LendingPoint might be a good option. LendingPoint places more emphasis on debt to income ratio as opposed to your FICO score. The lender does have a minimum FICO score for approval of 585.
If your score is below 585, or you live in West Virginia, you will not be approved. The lender offers personal loans for a maximum of $25,000. Once you have completed the online application, you may receive your loan the next business day. The average APR is between 9.99 and 35.99 percent.
You should have between two and four years to pay back your loan. You may need to pay a loan origination fee. The lender offers some useful features usually unavailable for consumers with bad credit. This includes smaller monthly payments, lower interest rates, and receiving additional funds by refinancing after making six consecutive monthly payments on time. You will be able to decide if you prefer monthly or biweekly payments and your due date.
4. OneMainFinancial
OneMainFinancial offers you the advantage of a physical location. If you would rather talk to someone face to face as opposed to online, this lender is a good option. You will be required to go to one of the company branches to open a loan.
OneMainFinancial is currently located in 44 states, with approximately 1,600 offices. Even though you need to go to a branch to finalize your loan, you can apply either on the phone or online to determine how much money you qualify to receive.
If you have been unsuccessful in obtaining credit somewhere else, this lender does not have a minimum requirement for your FICO score.
OneMainFinancial offers a high-speed loan approval process. In some instances, you can be approved in just 10 minutes, and your funds may be available during the same day you submit your application!
The majority of loans offered by the company are $1,500 to $20,000, and the terms usually state you have two to five years to pay back the loan. The APR is dependent on your credit score runs between 18 and 35.99 percent. You will be charged a loan origination fee of a maximum of five percent. If you have bad credit, the company offers a secured loan option.
These are credit check loans with collateral required. Your approval is dependent on having appropriate collateral, such as a vehicle. If you fail to make your loan payments, your collateral can be lost.
5. Upstart

If you have an excellent income with no credit or very little credit, Upstart is a good option. The company works with individuals who have not yet used credit. Loan terms are set according to specific factors, such as your job history and education. You can receive your loan as early as the next business day.
Upstart is a lending platform as opposed to an online lender. Once you have completed an application, you will receive offers from numerous lenders. The Typical APR is between 6.14 and 35.99 percent, with loan amounts from $1,000 to $50,000.
You should have between three and five years to pay back your loan. Every offer you receive through the company is from a different lender. This means the repayment options, rules, interest, etc. are all different. You should not agree to any loan until you have thoroughly read all of the documentation.
What's The Easiest Loan To Get With Bad Credit?
There are several different types of loans you can secure easier if you have bad credit. The first one is called a no credit check loan . There are several companies running ads stating they will issue a loan, and not check your FICO score. The issue with this type of loan is the interest rates are unbelievably high. You could be charged a 400 percent interest rate!
With that type of interest rate, your monthly payments will be incredibly high. You will also have to pay back a lot more than you borrowed. If you borrow $1,000, you may need to pay $2,000 to $3,000 or more.
The Payday Guaranteed Loan Option
Payday or guaranteed payday loans are other options. This type of loan is also referred to as a cash advance loan. Payday loans online are very different from traditional loans.
You are required to write the company a check for the full amount of your loan in addition to fees for the lender. The company will keep your check until the following payday when the lender will cash your check.
The biggest issue with payday loans direct is the exorbitant fees and interest rates charged by every lender not performing a credit check.
A payday loan is for a short period, usually one or two weeks. The difference in the interest rates for traditional and payday loans is tremendous. There have been so many issues with payday lenders in the past, and a warning has been issued to consumers by the Federal Trade Commission (FTC).
Consumers are strongly advised not to take out a payday loan.
Can I Get A Loan With A 450 Credit Score?
Although it is possible to be approved with a 450 credit score, there are numerous stipulations. This includes much smaller credit lines or loan amounts, many accounts must be secured, multiple different fees apply, and the interest rates are incredibly high.
Due to these stipulations, lenders can offer loans to some consumers with a credit score of 450. The actual requirements for each lender are different, but all of them work with individuals with bad credit. Some of the companies offering these types of loans include the following top bad credit loan companies:
1. MoneyMutual

This lender offers personal loans for individuals with bad credit. This is an online marketplace for numerous lenders offering short-term loans for a maximum of $2,500. The average time necessary to fill out an application is five minutes, with as little as 24 hours required for the funds to become available.
Loan terms and interest rates vary from lender to lender on this platform. Numerous lenders are competing for business through MoneyMutual.
The marketplace offers short-term and personal loans, generally between $250 and $2,500. If you live in New York or Connecticut, MoneyMutual is not an option. You can select the loan offering the best terms from those you have been qualified to receive.
2. CashUSA.com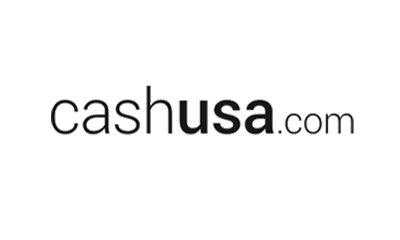 CashUSA.com offers consumers with bad credit personal loans between $500 and $10,000. The company accepts all types of credit, with guaranteed approvals received within minutes. If approved, the money is transferred right into your bank account.
You can use your loan for any reason, and the interest rate is between 5.99 and 35.99 percent. You will be given between three and 72 months to pay back your loan. The company connects applicants to lenders offering loans for a maximum of $10,000. The fees and loan terms vary, but the CashUSA.com service is free. The qualifications for approval are as follows:
You must be a minimum of 18 years of age
You must be a permanent resident or citizen of the United States
Your monthly income must meet the minimum requirements
You are required to have your own checking account
A valid email address and phone number are required
3. BadCreditLoans.com

The company offers individuals with bad credit personal loans between $500 and $5,000. BadCreditLoans.com has been offering fast funding with simple applications since 1998. The funds can be available on the next business day.
The interest rates on these loans are between 5.99 and 35.99 percent, and you should have between three and 60 months to pay off your loan. If you have bad credit, do not expect to receive a loan for more than $1,000.
According to the website, consumers are connected to lenders accepting all credit scores with no collateral required. You must meet the following requirements:
Age
Income
Residence
Checking account
Phone number
Email address
4. PersonalLoans.com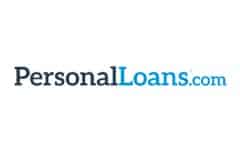 PersonalLoans.com offers consumers with poor credit personal loans between $500 and $35,000. This company is a large lender network accepting all types of credit. Loans for any purpose are available in 50 states, and loans can be approved in one business day.
The interest rate can range from 5.99 to 35.99 percent, and you should have between three and 72 months to pay back your loan. You can apply for a personal loan with a $35,000 maximum.
The loan amount you qualify for is dependent on your state laws, income, and credit history. The lender network is offering personal bank loans, personal installment loans, and peer-to-peer loans. The majority of loan providers have a maximum of 35.99 percent APR and give you between three and 72 months to pay back your loan.
5. CashAdvance.com

The company offers individuals with bad credit short-term loans between $100 and $1,000. CashAdvance.com is a large lending network welcoming lousy credit. Loans are often approved within a few minutes, with the funding available as quickly as the following business day.
You must have been working the same job for a minimum of 90 days with a $1,000 minimum monthly income to qualify. The interest rate is between 15 and 1,564 percent!
CashAdvance.com offers fast cash through a short-term lending network. Your funds are deposited into your bank account by the lender. Some lenders automatically take your payments from the same account. You must meet the employment and income requirements for approval. You must be a United States citizen above the age of 18 with a phone number, checking account number, and email address to apply.
Using A Credit Card For Larger Purchases
You can finance larger purchases using a credit card as opposed to a personal loan. Some credit cards offer cash advances for a lower interest rate than a personal loan. If you apply for a secured credit card, you will need to make a cash deposit matching your credit line. Your approval is virtually guaranteed.
Getting A Bad Credit Loan With Guaranteed Approval
There are issues related to getting additional loans you should be aware. It is very easy to lose control of your finances. Your best option is to improve your financial situation through financial structuring, financial planning, and budgeting.
The last thing you want is to become a victim of a payday loan or a predatory lender. You can help prevent needing a loan by starting an emergency fund. The best way to begin is by taking a good look at your spending. You should put ten percent of your income into an emergency fund every month whenever possible.
If you are unable to do so, put in as much money as you can. You can sell items you are not using to raise some fast cash. Use this money to open your savings account. Once you have started accumulating cash in your emergency fund, place half of your monthly deposits into another savings account for your future.
Avoid Making Other People Rich At Your Expense
If you need a loan to purchase a home or vehicle once your credit score has improved, you will receive a personal loan for a much lower interest rate. You can start improving your credit score by budgeting to ensure all of your loans and bills are paid on time every month.
Pay off the debts with the highest interest rate, then your smallest debts. Do not apply for any new credit cards or loans. Once you have paid off a credit card, call the company and cancel the card to prevent future use.
Personal Loans Are A Short Term Solution To A Long Term Problem
Unfortunately, there are a lot of disadvantages to personal loans.
When you have a lot of personal loans, you are essentially trapped in a neverending cycle of debt. Although a debt consolidation loan may sound like a good idea, all of your debt will still be there.
Too many individuals have taken out a personal or debt consolidation loan only to continue charging and overspending. The result is an even larger balance with higher monthly payments. When you see a rate advertised for a personal loan, keep in mind the lower rates are for consumers with good credit.
If you have bad credit, you will not receive the advertised rate. You will be "guaranteed" a high-interest rate from personal loan providers who do not have your best interest in mind.
Bad Credit Loan Fees Should Be Illegal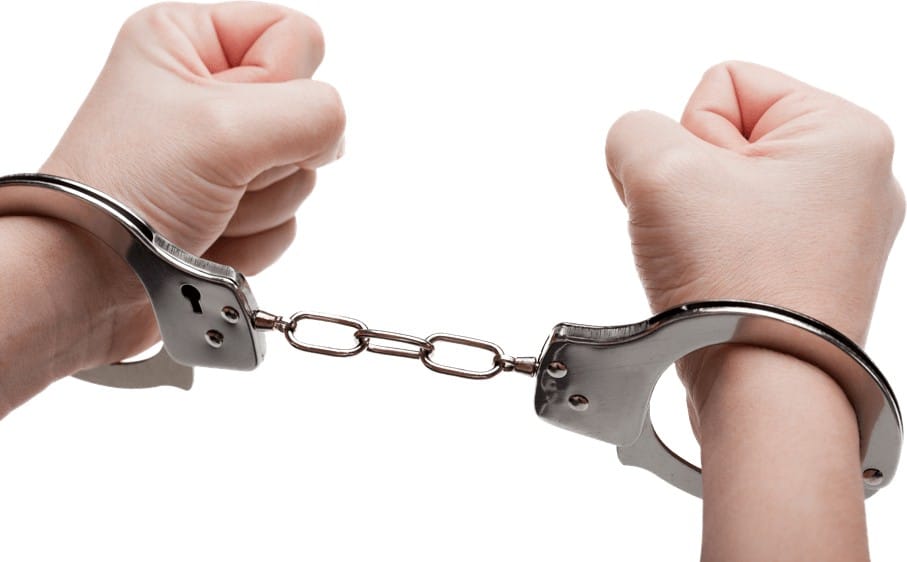 The majority of personal loans for individuals with bad credit, charge an origination fee. This is usually between one to six percent of the loan amount. This loan processing fee will increase the amount of your loan.
A good example is a loan of $10,000. If you have a four percent origination fee, you will have to pay $400. A lot of bad credit loans also have a prepayment penalty. This means if you can pay off your loan early, you will be charged a fee. Although the actual cost varies from lender to lender, some of them are incredibly steep.
When you are approved for a larger personal loan with bad credit, there will be several additional fees hidden in the documentation. Almost any loan you are approved for will have a fixed term and monthly payment. Although this is generally beneficial for a mortgage, the same is not necessarily true for a personal loan.
The difference between personal loans and credit cards is you can make a minimum payment on a credit card when your funds are short for any given month. If your payment on a personal loan is $500 per month, you must pay the full amount for the loan.
Legal Issues Associated With Personal And Unsecured Loans
If you miss payments or make late payments, you can be sued by the lender for an unsecured loan. There are a lot of scammers in the personal loan sector. These lenders will take advantage of you.
An unethical lender may require a prepaid debit card to pay for loan fees or use it as collateral. With this arrangement, you may discover your money is gone without ever having received a loan. If you do apply for a loan, be sure the lender is 100 percent legitimate. The website for the Better Business Bureau will let you know if the lender is accredited.
Protect Yourself From Unethical And Predatory Lenders
Do not do business with any broker or lender not registered for the state or states in which business is being conducted. If this information is not on the official website of the lender, contact the attorney general's office in your state for verification before doing business with the company.
If there is no choice other than a loan, consider some of the other available options first. A good example is if significant repairs on your home, such as a new roof or structural repairs are necessary, the equity you have in your home may qualify for a line of credit or home equity loan.
Alternatives To A Typical Bad Credit Loan
A home equity loan is classified as an installment loan. You receive a revolving credit line referred to as a HELOC. You can use this money to make the repairs.
The difference is the interest rate is generally much lower than a personal loan, especially if your credit is terrible. You can also use a home equity loan for debt consolidation at a lower interest rate and medical or educational expenses. You must be sure you can make the payments before you apply.
Avoid Guaranteed Payday Loans And Title Loans
Even if you have no savings account, bad credit, and are experiencing an emergency, one of your worst options is a payday loan.
A title loan is just as bad because you will be required to hand over your vehicle title before receiving a loan. If you are unable to make your payments for any reason, your vehicle will be repossessed. You will also be paying a very high-interest rate for a short term loan. These types of loans are targeting individuals with poor credit.
A lot of lenders target consumers with bad credit in need of quick cash. Many of these lenders prey on the desperation of the individual to receive a loan. You can easily be drawn to a payday loan because no credit check is required.
Even if you can pay off your loan, you will be paying so much in interest and fees you will be worse off than you were before. Although getting a fast loan may appear to be the ideal solution to your problem, you will fix the issue only for a short time.
If you take out one loan to pay off another, you will become buried under debt.
Changing Your Financial Path
You can choose to sit down, review all of your bills, determine which debts can be eliminated, and create a workable budget. You can start improving your financial future now by putting money into a savings account. If there is an emergency, you will have the funds available to cover your expenses without any interest, fees, or deadlines.
Living paycheck to paycheck is risky because there will always be emergencies and unexpected expenses. Did you know more than two-thirds of every person living in the United States has a savings account containing less than $1,000?
Don't be a statistic!
The problem with bad credit guaranteed loans is that numerous companies are explicitly targeting consumers who are unable to cover their current debts.
A good example is if you need to repair your car and borrow $1,000. If you did not have the funds available due to your current budget to cover the repair, there is a good chance you will be unable to pay back the loan. According to the studies, payday loans are accepted in the United States, with more than $9 billion in fees every year. The interest is so high, and it is nearly impossible to pay back the initial loan.
Structuring your finances is a permanent solution. Taking out yet another loan is a temporary fix at best. If you qualified for a traditional loan with good credit, you would pay approximately 15 percent in interest during the year. If you take out a bad credit loan for two weeks, your annual interest would be around 300 percent or more.
Some bad credit lenders charge interest rates of 500 percent or more!
The saddest part is the people with the least amount of money pay the highest interest rates – out of desperation.
Your Future Starts Today
A loan will not help you pay your bills next year or even next month. Unless you make the necessary changes in your budget now, you will not be able to secure your future.
Bad credit lenders know once you have paid back one short-term loan, you will need another and another. If you consistently pay $75 in interest every month, a $1,000 loan will cost you $2,000 or more.
Yes, you can be approved for a personal loan with bad credit. You need to ask yourself where you will get the money to pay for the next emergency. If the answer is yet another loan, you will be in a constant state of debt.