The process of buying a home can be a nervous and anxious time due to the amount of money on the line. On the one hand, you are super excited to buy a new home; but on the other, you question if you are making a good decision. With all the legal hoops and paperwork involved, it's easy to make a costly mistake if you are not careful.
Below are nine common mistakes people make during the home buying process that ends up costing them a lot of money in the end. Educate yourself on what to look out for and how to protect your investments.
#1 Buying When You Should Be Renting
When I first started looking for a home, I purchased a house way out of my price range. I thought renting was a waste of money, so I rushed into buying a home. Fast forward five years, and I could no longer afford my home, which resulted in an embarrassing forclosure.
I bought my first home without a down payment, making my mortgage loan much more expensive than it should have been. Looking back, I should have saved money by renting for a few years to afford a larger down payment.
If you're unsure if you should rent or buy, several websites provide great rent affordability calculators to help you decide.
Use a free resource
For instance, Zumper, a popular website that helps people find residential homes, condos, apartments, or spare rooms for rent, has a great rent affordability calculator you can use for free.
Their calculator will help you understand how much rent you can afford, how much you should spend on rent, how much you can afford on minimum wage and the recommended rent to income ratio.
Before you decide to buy a house, check out your renting options to make the best decision.
#2 Letting The Lender Tell You How Much You Can Afford
When I shopped for my first home, I met with a lender who requested all my financial documents and recent pay stubs. After a relatively quick review process, I was provided with a preapproval letter that stated how much the bank was willing to lend me.
I was very naive about personal finance and budgets, so I figured the bank would not lend me more money than I could pay back. I convinced myself that the bank had my best interest in mind and would be cautious about giving people money if they could not afford to pay it back.
Wow, was I wrong! I didn't know it then, but as I look back, the amount they approved me for was way more than I could afford on a monthly basis. If you have followed my blog, you know that my first home buying experience didn't end well, and I ultimately foreclosed on that property.
Know Your Number Before The Bank Does
Before you apply for a preapproval amount, make sure you have done your homework and know what you can afford. Do not let the lender tell you what monthly payment you can afford. Make sure you have a number on paper, backed by data that shows exactly how much you can afford with a buffer for emergencies.
Your monthly house payment should not take up all of your remaining income. You should still be saving and investing. If your home's purchase does not allow you to save and invest, you are buying too much home.
#3 Applying For A Loan With Bad Credit
Just because you get approved for a loan and can afford the monthly payments, it doesn't mean you should actually buy a home. Your credit score greatly impacts your interest rate on your home. Even a one percent difference in interest rates can end up costing you tens of thousands of dollars in interest payments.
Scenario With 4% Interest Rate
Here is a scenario I typed into my free mortgage calculator:
$300,000 purchase price
$60,000 down payment (20%)
4% interest rate
30 year loan
= $1,145.80 a month = $412,488 for a loan of $240,000
= $172,488 in interest!
Scenario With 5% Interest Rate
$300,000 purchase price
$60,000 down payment (20%)
5% interest rate
30 year loan
= $1,288.37 a month = $463,813.20 for a loan of $240,000
= $223,813.20 in interest!
Increase Your Credit Score
Before you apply for a loan, make sure your score is as good as you can get it. Pay down debt and make your payments on time to improve your scores. Don't let one percentage point cost you $50,000 or more in interest.
#4 Going Through The Process Without A Realtor
As a home buyer, you are usually off the hook for paying realtor fees. The sellers usually end up paying the commission for agent fees that can be up to 6% of the purchase price. You really have nothing to lose and everything to gain by working with a realtor.
Realtors have access to databases to locate homes that meet your criteria and work in your best interest when negotiating a purchase price. Your realtor works to find you exactly what you want for the amount you want to spend. The seller's realtor works to get the seller the highest price they can for the home sale.
Because sellers often have an agent working on their behalf, you should have someone working for your best interests as well. A quality realtor can offer you advice and help you stay away from shady sellers and bad deals.
#5 Making Decisions Out Of Emotion
If you immediately fell in love with a home you looked at, you need to fight the emotional connection. Emotions have a way of causing us to overlook issues and flaws to get what our heart desires. Unfortunately, our heart often goes against what our mind would choose. A home purchase needs to be an informed and financial decision that leaves the emotion out of it.
My first home was purchased out of emotion. I signed up for a terrible loan with that purchase, and I was willing to sign whatever I needed to buy that house. As stated before, my first home buying experience resulted in disaster.
If you are prone to make decisions out of emotion, fight the urge to purchase and sleep on the decision. Realtors will often pressure you to put in an offer because of the risk of someone else buying before you. I firmly believe that if I fight my emotion and wait a day to decide, things will work out how they were supposed to. If the home is sold before my offer, it wasn't the home for me.
Take your time when making significant financial decisions. Your future self will thank you for it.
#6 Failing To Read The Fine Print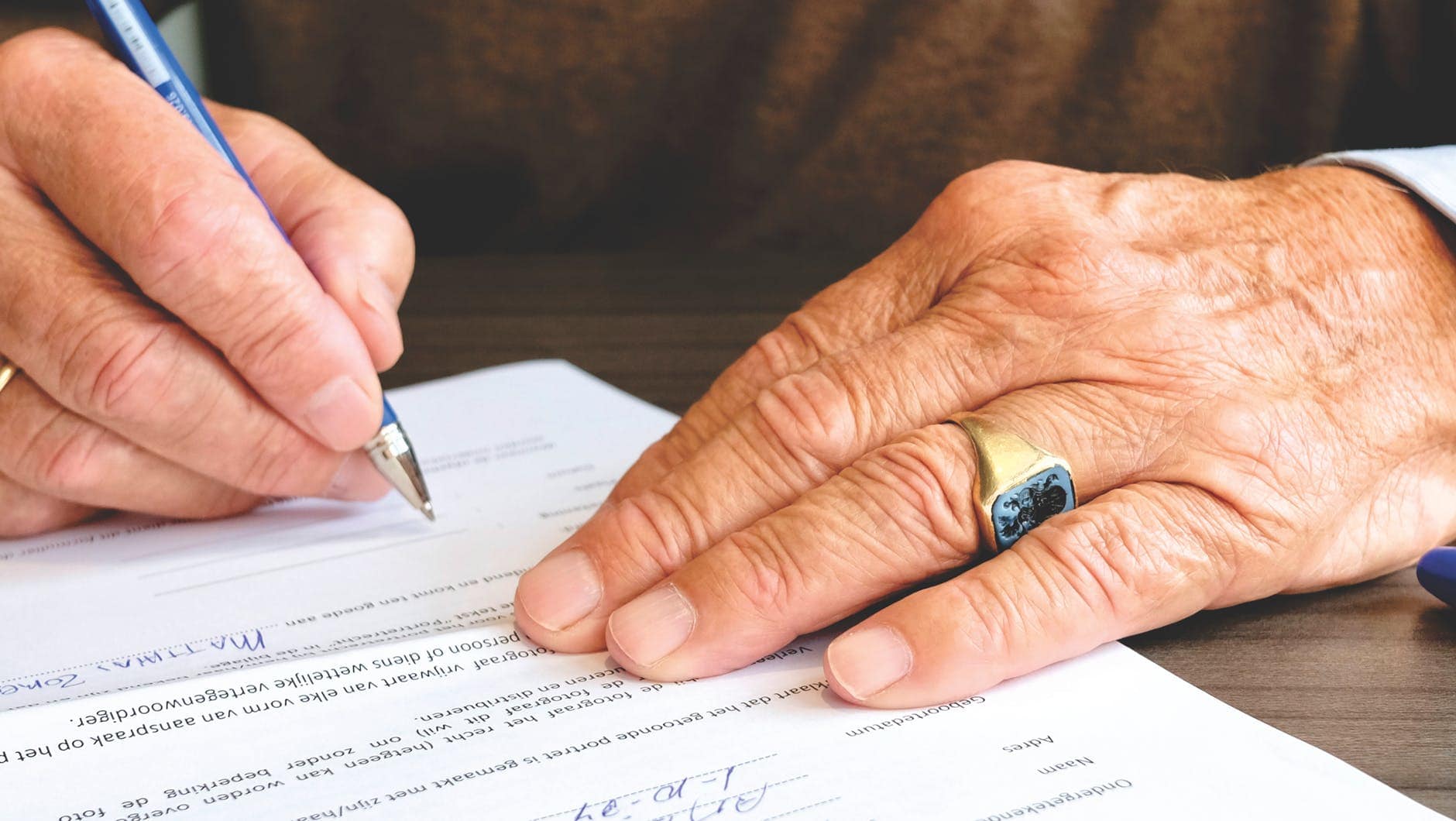 When I bought my first home, I signed for a loan that was an adjustable-rate mortgage. Looking back, I really had no idea what it was. I knew vaguely that my monthly payment would stay the same for five years, but it could change after that five year period. My payment could go up or down depending on the current interest rates.
In addition to the adjustable-rate mortgage, I signed up for an interest-only loan. I knew I was only paying the interest on my home for the first five years, and after that, I would need to refinance. Five years seemed like an eternity to me, and I didn't concern myself with the future
To avoid a bad financial decision as I made, make sure you understand what you are signing. Just because someone tells you what is in your documents doesn't mean that it is really written down. If it's not written down, it didn't happen. If you don't fully understand the agreements you are signing, do not sign until someone explains it to you and shows you where it is stated in your paperwork.
#7 Putting Less Than 20% Down
In my above-described interest scenarios, I used the assumption that we would be putting 20% down. By putting down this much in cash, you can avoid paying private mortgage insurance each month. Depending on your loan amount, you may pay $100 – $200 a month or more for the insurance.
I hate private mortgage insurance because it is insurance I am paying for the lender. If I don't make my payments, the private mortgage insurance kicks in and protects the lender. There is absolutely no benefit to me to pay that insurance.
Even if I only pay $100 a month in private mortgage interest for the loan's life (assuming I don't refinance), I would be adding an extra $36,000 to the amount I am paying for that home.
Save yourself thousands and save up to 20% to put down on your next home purchase. It will be worth it in the end.
#8 Failing To Hire A Home Inspector
A good home inspection will cost you several hundred dollars. When you're already spending so much money, it may difficult to write another check for a professional to inspect your home. However, not inspecting the home professionally can have costly consequences.
Home inspectors come into the property and take a deep look at everything. They inspect the landscaping, the wiring, appliances, plumbing, roof, and foundation. They have a knack for finding expensive issues with the home before you sign on the dotted line.
Imagine if the home you are buying needs a new roof and is leaking into the attic. Or worse, there is significant structural damage that you were unaware of. Home inspectors can find these issues, and you can either have the seller fix the problems or back out of the deal.
I hate spending money, but a quality home inspector is worth their weight in gold. Don't make a costly mistake by failing to hire one before your next purchase.
#9 Watching Too Much HGTV – Buying A Fixer-Upper
Oh man, this one hits close to home. There was a point where my wife and I seriously considered getting into the fix and flip business because they made it look so easy on TV. Chip and Joanna Gaines are miracle workers and have a unique way of making you feel like you could do it too.
Before you consider a fixer-upper, figure out if you would be doing most of the work yourself or if you would be outsourcing it to a contractor. When you start to work with contractors, they can quickly discover much more costly repairs that need to be made. Your "easy" fixer-upper can quickly turn into a money pit that never gets finished.
If you plan to do the work yourself, keep in mind that many cities require you to have a license to do certain work. Just because you know how to do electrical work doesn't mean you should. If you spend the time to do the work yourself without a license or permit, all that work may be wasted if you ever try and sell.
Be extremely cautious before you decide to tackle a fixer-upper.
---
I wish I could put a couple of these lists together without reliving my own personal nightmares, but I guess it comes with the territory. The truth is, I have not always been great with my money, which is why I can relate to many people. Personal finance is a learned skill, and I'm excited you are here educating yourself!