A bullet journal is an excellent method to keep track of your ideas, finance, and even diet. You can draw doodles or add some stickers to make it more creative and personalize it with your ideas. This article details 28 simple bullet journal ideas you will need in your life.
What Is A Bullet Journal?
A bullet journal was first created by a designer called Ryder Caroll. They devised a system of organizing schedules, reminders, and to-do lists. This also includes mind mapping and organizing tasks so that they are in one notebook.
A bullet journal is a more exciting method of keeping a journal as it usually has dots instead of lines on the page and is certainly not blank. There are different sections to a bullet journal which contains an area to keep weekly or monthly notes in a calendar, make notes and track other goals such as a diet or exercise routine.
Bullet journals are a growing trend, although they seem more favored by women buying two-thirds of the available journals on sale.
What used to be a boring old journal has been brought to life with an array of stickers, different types of fonts, highlighted areas, and sections of the bullet journal that allow for some elaboration and an artistic approach to journaling.
You can start a diary of a journal by creating your own bullet journal.
How To Start A Bullet Journal
You can start the bullet journaling process by writing a list of things important to you in your everyday life that need to be tracked somehow. An example of this would be your exercise for your daily schedule. Are you getting enough exercise? Then, you can keep track of this in your bullet journal.
Other things you can track include your diet (food intake), snack ideas, monthly outgoings or expenditure, a sleep tracker, and a list of books you would like to read and movies you would like to watch or have watched over the month.
You may also come up with an original idea on the occasion that you can note down and put to good use.
If you are unsure where to start, you could always use a Bullet Journal Cheat Sheet, which is a beginner's guide to get you started!
Here are a few suggestions as to what can be tracked in a bullet journal:
Appointments, calls, and meetings can be added to the planning section
Progress trackers can be made for specific weekly, monthly, quarterly, or annual goals
Financial trackings such as expenses, payments, and invoices can be written extensively in the bullet journal
Consider statistics for social media growth and planned events /schedules
Make a list of favorite books to be read and podcasts to listen to
Make a note of birthdays and anniversaries
Create healthy habits for diet and fitness goals
Consider The Items That You Will Need To Start A Bullet Journal
Stationery items that you will need to create a bullet journal:
1. Get A Notebook Or Type Of Journal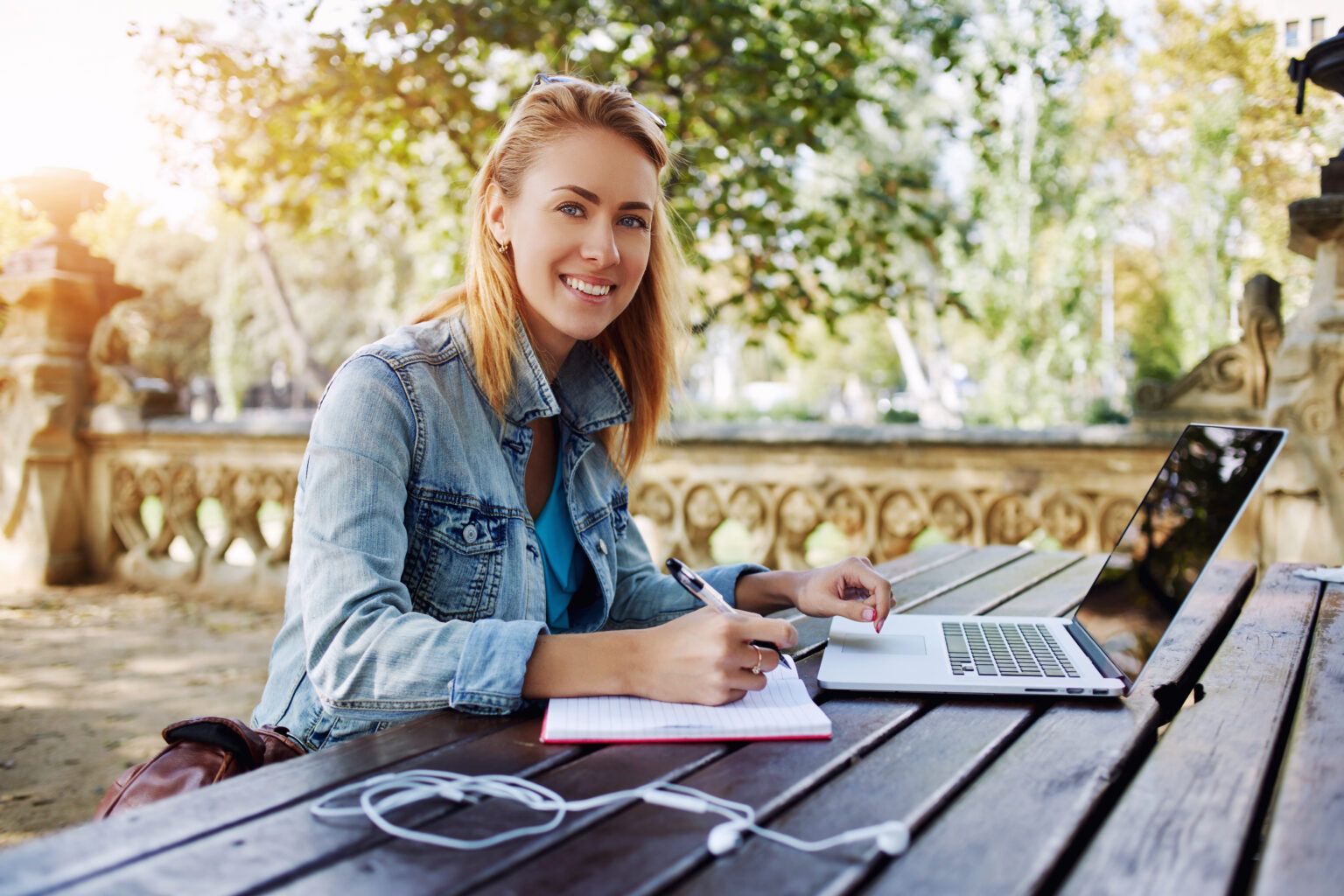 The notebook can be purposefully designed for bullet journaling, or you can buy a plain notebook and add your bullet journal layout. There are online recommendations on how big a bullet journal should be, with most people opting for an A5 size as it is more convenient to carry around.
It is best to ensure that the notebook has thick pages so that ink won't bleed through, as you will likely be using many different ink pens.
2. Buy Some Pens
The pens need to be fine enough so that they can be used to make lines and so that they do not smudge or bleed through the paper. You could always test out some of the pens you have in your stationery to see if they can be used. Some pens have erasers so that the ink can be rubbed out.
3. Have A Small Ruler On Hand
It is best to have a small ruler on hand so that you can put the journal into sections to organize it and underline titles for your bullet journal template.
4. Colored Pens, Pencils, Or Markers Are Useful
There are so many options for layouts and artistic expression. It is possible to buy colored pens and pencils which are specific for artwork. These can be purchased online or in craft/hobby shops.
5. Buy Some Colorful Stickers
A variety of stickers are available for general use or those specific for journaling, especially to mark particular events.
An example of this could be a birthday cake to signify a birthday. The stickers could be animal themed, in different shapes and patterns, or have fun and cute designs.
6. Buy Some Stencils
These are an excellent addition to stationery for journaling as they can be used to make different shapes, such as stars and symbols. They can also be stored easily and are lightweight to carry around.
7. Buy A Ready-Made Journal
You may be able to skip all the instructions above and just purchase a bullet journal that already has the pages allocated to it, but perhaps this is more fun to personalize it!
How To Use A Bullet Journal
There are many applications out there that we can download on our phones or use post-its on the refrigerator or similar. However, by using a blank journal to start with, you can learn how to apply the bullets to the notes and information throughout it and personalize it.
So, you start with your blank journal for your diary of a journal planner.
To set it up, use an index and title it.
Then add a future log with three distinct sections to allocate the months.
Then you can add the monthly log so that you have a calendar for the month. You can add the first letters of the day. On the next page, you can then list what you want to do that month and how you will monitor it.
Set up a monthly spread which will give you a timescale to work with regarding what you need to achieve during that month or regularly.
Ensure you have different bullets for each task, event, and note. Rapid logging allows for information to be captured quickly.
You can use a migration to weed out distractions so that you are most productive. You can organize related items and give each page a topic.
Notes can be collected and referred to later, like a shopping list.
28 Best Bullet Journal Ideas You Will Need In Your Life
1. Work And Professional Career Ideas
Bullet journaling can be started with different categories for work and professional career ideas. For example, you can begin with skills you have developed so far in your career, and you could have specific lists of things you can do well at and your strengths.
Your gift could be that you are adept at building relationships with other people, and you could also have a growth mindset if you are able to work at it.
You can identify what you can bring to the table and what is most important to you. Then, ask your friends or colleagues, and they may have some suggestions for you regarding what you are most successful at.
Your interest in career coaching could be one of the areas that you want to develop, so you could always seek ways to enhance this. One way could be to enroll in an online course to help develop this further.
These lists will likely evolve over time, and you should focus on what jobs you have most enjoyed and those you have not.
You can consider what went well and what did not and why that may be. For example, you could focus on a purpose-driven environment and a workplace where you have a good relationship with everyone so that they feel more like your friends than colleagues.
Professional career ideas could be formed from a negative experience, such as driving for hours or always being criticized in the workplace by a manager.
Journaling for a career can provide benefits such as acknowledging these feelings and experiences at work and writing ideas that can be developed later. In addition, it can help you set clear professional goals and track your career development over time.
It is a fascinating way to communicate what happens in your daily life and career.
2. Track Your Business Milestones
A bullet journal notebook is ideal for tracking your business milestones if you are an entrepreneur. Being an entrepreneur is challenging, although if a bullet journal is used, it could identify crucial areas of the business that are doing well but also those that may be failing.
It also helps to keep track of e-mails and financial accounts to ensure that expenditure is well managed and accounts are updated. Of course, many applications can be used to monitor and track financial systems in a business, but journaling certainly makes it more accessible to write down.
The bullet journal provides one journal fixes it all solution rather than relying on time-consuming computer systems and applications.
Sometimes it is handy to jot down ideas and formulate a plan quickly and efficiently. Specific bullets can identify daily tasks, making it easier to find the notes and ideas from before.
It is undoubtedly a much more creative and innovative way to log ideas, and personalization allows for more tracking of ideas overall.
Bullet journals, or what is known as "bujos," allow for artwork with handwritten sentiments and drawings. Inspiration for these can also be gleaned online, and fellow artists like to share their creativity.
3. List Out Possible Side Hustles For Extra Income
Using your creativity, you identified some possible side hustles as part of your entrepreneurial spirit or as an employed staff member for a company/business. You can turn your side hustle into a reality despite the everyday challenges you may face in your working life.
A side hustle is designed to give you another form of income that you can earn, or it could even pertain to some additional skills. For example, you could use these transferable skills in a new industry and develop a new career development strategy in your journaling.
An example of a side hustle may be where you turn your hobby into a business that you can do part-time such as photography, although this may develop into something more long-term if contracts are offered in time.
4. Brain Dump For Creativity
Your bullet journal can be used as a source of brain dumping so that you can sleep at night, as all that information can be released onto paper. A brain dump can be defined as the contents of your mind. It can be the same as if you were to empty your handbag or briefcase onto the table. It could even include the contents of your pockets.
By doing this, all of the information that is bothering you can be put into one place, and although it is likely to be private, this is an excellent way to release those stress levels, aches and strains, and even annoyances.
Brain dumping can always be put on paper separate from the journal and then attached to it. Perhaps you would be worried if anyone was to see it, but the purpose is to take the overwhelming thoughts and put them on paper.
It is said to be good as a coping strategy and positive for mental health as all that negativity or bad vibes can be processed and put away.
Healthy Living
5. Meal Plan Layout
Start by making a meal plan. A meal plan is an excellent place to start, and a meal planner section is ideal for those who want to make a meal planner for weekly spreads or even the month. A calorie tracker can be added, and a sophisticated approach can be taken to meal planning with a list of ingredients added and a budget in mind. To keep a healthy diet and those energy levels high, it may be prudent to avoid junk food and keep it at bay for the time being.
6. Start A Fitness Log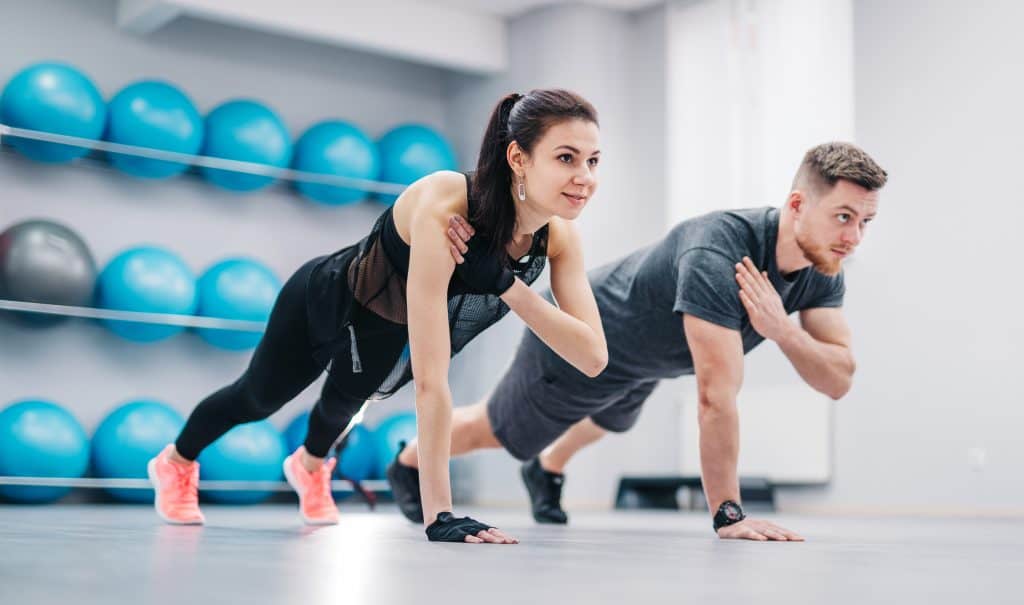 If you have wanted a healthier body for a long time, then there is no time like the present. You can start a fitness log by keeping track of what exercise you have done during the day and do a monthly review.
7. Track Your Steps
This could include the number of steps tracked by your fitness watch, workout tracker or by calculating the distance you have walked during the days and the time it has taken you.
8. Journal The Nutritional Values Of Your Food
You can keep track of the nutritional values of your food by keeping a spreadsheet of everything. It could include the time that you ate, the location, whether you were alone or with someone, whether you were sitting in a restaurant or watching TV, mood trackers to track what mood you were in, what level of hunger you had, and the amount of food and what, more specifically that you ate. You could also include how full and satisfied you felt after the meal.
This can help you to build a Weight Loss Bullet Journal.
Personal Life
9. List Your Goals For The Next Year
Whether you are in a relationship or single, you could write some personal entries about your personal life. This could also include your relationships and emotions with family members and friends.
Financial tracking can be achieved by setting out a spreadsheet with all the information about income, outgoings, and projected income/outgoings. It can help to manage house payments and any credit or store cards.
10. Plan Out Your Ideal Morning
You can plan your ideal morning routine by simply listing all the positive things you can do once you have woken up.
The first thing you can do is avoid hitting the snooze button if possible and get yourself up and sit on the bed, as a minimum.
It would help if you also gave yourself enough time to prepare for work or what you have planned in the morning to avoid rushing around.
Drinking a glass of water once you are awake and then enjoying a nice cup of tea or coffee is a good habit.
A healthy breakfast is an excellent start to the day, and you can manage your self-care better if you can take advantage of some extra time in the morning.
Home Life
Home life is so important as life is stressful enough, particularly when managing work and other daily challenges. Therefore, home life should be made simpler and more of a sanctuary.
11. Plan A Cleaning Schedule
You can plan a weekly cleaning schedule to allow time to complete everything.
You can apply the SMART acronym to your cleaning schedule!
If you have a family, everyone can be designated areas and tasks to complete weekly for house chores and regular house cleaning.
12. List Out Your Evening Routine
Listing out your evening routine for a relaxing time can help organize more of a good night's sleep pattern. Sometimes we do not have a straightforward routine, which can easily be disrupted by distractions such as social media or phone calls late at night from friends. You can decide on a set bedtime and stick to it. You can also have the rule to leave electronics alone and to use methods such as taking a warm bath and putting on some music to relax. You could also practice meditation or read a good book in bed to help to relax and switch off to fall asleep.
Financial Tracking
13. Track Your Bills And Budget
You can track your bills and budget by completing a thorough spreadsheet of your income, expenditure, and savings goals. In addition, you can track those hidden costs that might be adding up, such as subscription services online.
14. Saving Goals
You can plan to save a monthly amount every month in your bullet journal. Committing to it in your journal can be something to adhere to, and writing it down makes it more likely to happen.
15. Establish Long Term Financial Goals
You can establish your long-term financial goals by setting SMART objectives.
But first, list your goals for the following year.
To set some goals for the next year, you must follow the SMART objectives. Be: SMART
Specific. Make your goals clear. For example, you want to save 10% of your monthly income. Let's focus on finances.
Measurable. Finances are trackable by a financial spreadsheet.
Achievable. These can be achieved if precise budgeting is managed.
Realistic. Is it realistic to save 10% of earnings each month?
Timely/time-bound. Set a month as the time scale.
The SMART method can make you work smarter, not harder, on your objectives.
Productivity Bullet Journal Ideas
16. Start A Chore Chart
You can start a chore chart to enlist family members to help you with house chores which are more than just the cleaning schedule. It can include cooking and washing up dishes or tidying toys away.
17. Get Into Podcasts
You can get into podcasts by signing in to YouTube and searching for the latest trending podcasts. Then, you can find what best suits you.
18. Daily Planner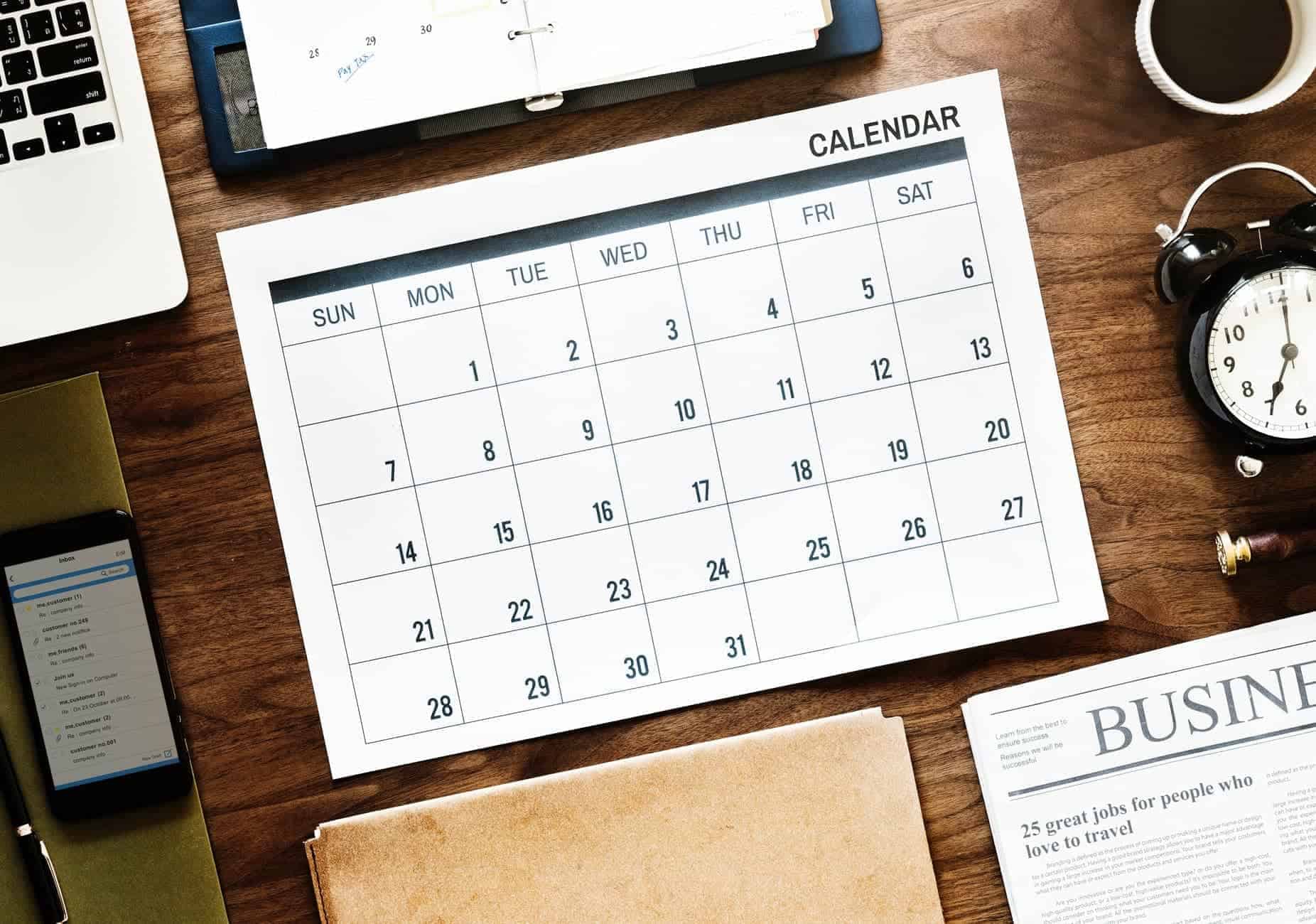 A daily planner can be used to log the date, the tasks that need to be completed for that day, and any other necessary appointments and/or meetings. In addition, an empty section or page can be kept for note-taking on a regular basis.
19. Write Down Your Passwords
You can write down your passwords. However, it is suggested that you refrain from making it obvious that these are, in fact, passwords and putting them in a format that looks like a phone number or within some other text. It should be kept hidden and not blatantly have the heading of 'passwords' for security reasons.
Self Improvement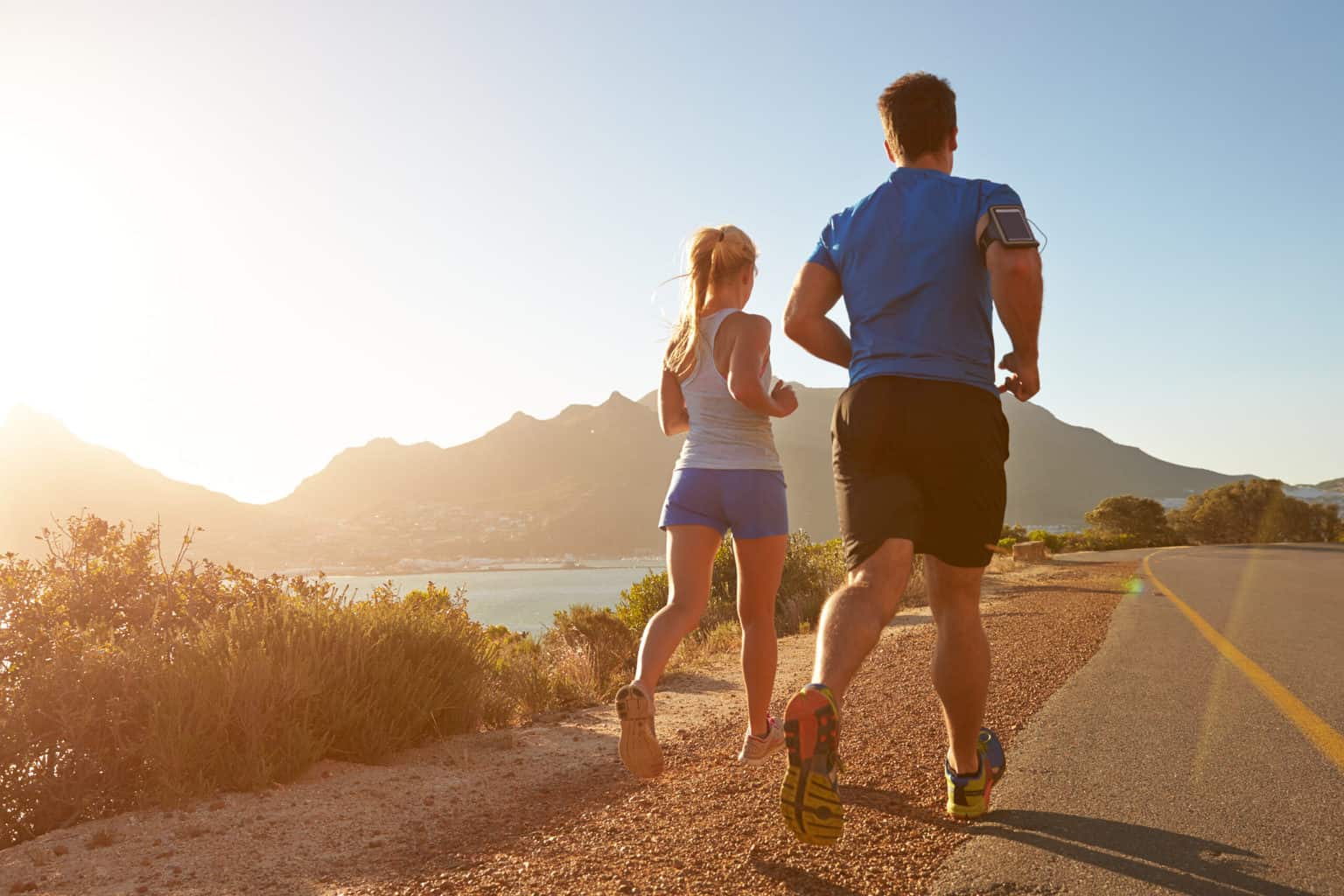 For self-improvement, you can list your goals and make them SMART. You could also approach self-improvement by starting a gratitude journal and writing about all the good things that are happening in your life. Habit trackers tend to be on applications, so it is nice to be able to have a personalized approach and handwrite everything.
20. Journal Your Mood, Physical Activity, And Sleep
You can journal your mood, physical activity, and sleep to ensure that you follow a better nighttime routine and exercise enough to improve your mood. For a woman, you could create a period tracker to monitor her menstrual cycle and any health concerns about her body.
College Or School
You may be attending college or school, even if it is online. A bullet journal is ideal for college students, and it is an excellent way to give a semester overview and a monthly overview. The tracking can be made specific to the required assignments that are due and the deadlines. It can also be used to jot down class notes and research for assignments. Contact details of peers could also be kept in the diary.
21. Track your thoughts and feelings over the semester
You can track your thoughts and feelings over the semester to ensure your mental health is checked. Then, if you need help and support, you can seek help from a guidance counselor at school/college or see a therapist.
Crafts And Hobbies
Your crafts and hobbies are creative ideas that greatly distract from daily chores, work life, and personal relationships. Sometimes we all need to have a little time out. You could make a list of the essentials that you will need to create a craft or start a new hobby, the budget you have in mind, and where you can get the materials from. You can weed out some bad habits by replacing them with some creativity. What is classed as bad habits can be for you to determine.
22. Daily Doodle
A daily doodle is good for the soul. Just doodling occasionally allows for the mind to roam and creativity to flow. It also helps to concentrate longer and relieves stress for those daily spreads in journaling. So daily doodling can form one of your daily routines.
23. Books To Read
Are there books you have always wanted to read but never had time for? You could take some time to read some old classics or some of the newest books that they are to offer. You could first research what you want to read online and then download it onto your device or order the book and track them in a book tracker.
Travel Bullet Journal Ideas
You could get hold of some holiday brochures and cut out some destinations that you would like to visit. This will enable you to imagine more of what type of holiday you would like to have and stick them into your journal with some notes. You can then decipher precisely what you want to gain from your trip.
For example, is it for an adventure-filled time, or is it for rest and recovery? Perhaps you could ask friends where they have traveled and make some notes about some places they have visited. You may consider going to the same places based on their experiences. You never know; it may lead to you traveling with your partner or friends or a whole group together. Finally, consider some holiday preparations.
24. List Where You've Traveled
You can make a list of all the countries that you have traveled to. You can always print out a world map and add some pin stickers to those countries, making it look more colorful and creative in a journal.
25. Plan Your Vacation Days
Start to plan your vacation days by first making a summer bucket list.
Next, you can do some of your childhood interests.
Here is a list of suggestions for your bucket lists:
Go to the beach and build a sandcastle
Go on a walk in the countryside
Go fishing at the nearest lake
Go camping and stargaze at night
Parenting And Kids
If you have children, you could enlist them in your above bucket list or come up with your own ideas of what you want to do as a family.
You could always spend time at home and do some artwork, make a nice dinner together, or even do some baking and bake a lovely cake! You could then share the cake with friends and family and have a small gathering.
You could also channel this information into encouraging your children to create their own bullet journal style. For example, they could create their own school and kid's bullet journals. You may find that it will become more of a visual diary as children may prefer to use more artistic expression when journaling in comparison to adults. They may even choose to do the digital bullet journal equivalent.
26. Family Game Night Ideas
You can easily plan family game night ideas using board games such as Scrabble or Monopoly. But, of course, you could always research some card games and then play them as a family.
Food And Drink Bullet Journal Pages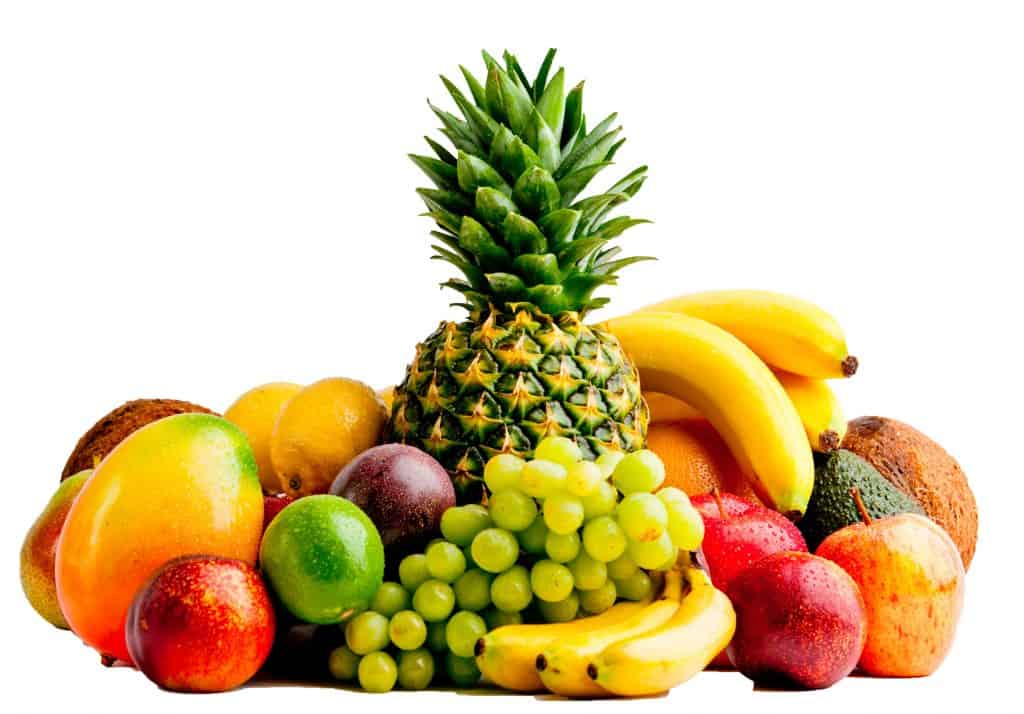 You may read a magazine and find a delicious recipe, see something worth trying online, or see a recipe being tried out on television. It's worth noting the ingredients and the method so that you can try it out when you have more time to go shopping for the ingredients and then prepare it.
27. Create Your Dream Food Menu
This could apply to a function that is coming up, such as a birthday or anniversary. You could compile your dream food menu just for fun, but then share it with others in the hope that they will make your dream come true! Or it could be a list of the best holiday dinners you have ever had.
28. List Out Seasonal Produce
You can make a list of the produce that is in season and what is most viable to use for recipes at different times of the year. This will help you to stock your refrigerator and to freeze items too.
29. Organize Your Recipe Ideas
Whether you have a stockpile in many magazine contents or jotted notes down, it is worth putting these in some order for ease of use. Of course, these could simply be in order as you find them, by date, or even by alphabet. If you only have a few recipes to start with, then it's not a big issue. You may even prefer to keep a separate journal or diary at home.
In Conclusion
Bullet journaling has so many advantages: you can quickly store all your ideas and plan to the best of your ability. It can help you to avoid using sticky notes for just about everything. It can also allow you to explore your creative edge and hopefully keep on top of what is happening at work and home. These lists will likely evolve over time, and you should focus on what you have most enjoyed and those you have not. Then, of course, you can always list some of your favorite quotes for some inspiration!
Happy journaling!
Frequently Asked Questions:
Should I Use A Pen Or Pencil For A Bullet Journal?
It is best to use a pen for bullet journaling, but some pens nowadays do have erasers attached that can remove the ink too.
Which Is Better: A Bullet Journal Or A Planner?
A bullet journal far outweighs a planner because it holds information for everything you do and helps you plan your life.
What Age Is Bullet Journaling For?
It is recommended that bullet journaling is for someone who is at least 13 years old. However, it is ideal to start journaling as a teenager as it can allow the art of expression and setting of to-do lists, daily habits, long-term goals, career goals, and objectives which can be yearly goals. There are plenty of journal page ideas to be found online. In addition, there are cool bullet journal ideas for this age group and beyond.
Is Bullet Journaling Healthy?
Bullet journaling is healthy as it encourages and promotes good mental health by reducing anxiety. It also provides an outlet to clear your mind of all negative thoughts onto paper and is an excellent way to track mood and general emotions. In addition, you can put down your favorite ideas and create a gratitude log.
It can help you better manage time and get those creative juices flowing! It can also be a way to promote the powerful practice that is mindfulness, daily meditation, and Zen.