Are you looking for a creative way to make some extra money? Have you ever wanted to get your hands on the latest lifestyle products before anyone else? If so, becoming a product tester may be the perfect job for you! Product testers have the unique opportunity to earn extra money while providing valuable feedback that can help companies develop better products.
In this blog post, we will explore what it takes to become a successful product tester and look at some of the top companies that offer these types of jobs. We will also provide tips and tricks for successful product testing and answer frequently asked questions. So, if you are ready to learn more about how you can join the world of product testing, and make money from product tester jobs, read on!
What Is A Product Tester?
1. Companies hire product testers to evaluate the quality and performance of a product before it is released to the public. They are expected to use their independent judgment in assessing the usability and performance of products, as well as provide honest feedback on their experiences with them.
Companies rely on product testers for this feedback since it helps them make improvements and changes that can have a positive impact on their products.
2. The average product tester may be asked to use products in different scenarios, as well as follow specific instructions, to assess how they perform. They may also be asked to provide an opinion on a product's design, packaging, or overall appeal. Additionally, they may also be required to review promotional material for accuracy or completeness.
3. Becoming a product tester has several advantages; not only do you get access to new products before anyone else, but you also get paid for testing them! Plus, many companies offer token rewards or other incentives such as discounts or free items in exchange for your help with assessing their products.
Furthermore, being a product tester provides you with the opportunity to learn more about different lifestyle topics through online discussions or surveys that are often associated with these types of jobs.
4. Product testing covers an array of industries, from cosmetics ‌and pet supplies to electronics and fashion – there is something for everyone! Depending on what type of products you are testing and who is hiring you (e.g., Amazon Vine or Pinecone Research), the requirements can vary greatly from company to company, so it is important to read up on the specifics before making any commitments.
Most companies will require that you pass certain tests during the testing period for them to consider your work complete – this could include filling out surveys or providing detailed reports about your experience with the product – but all will reward successful completion of these tasks with some form of payment or token of appreciation!
5. When deciding whether a product tester job is right for you, there are several factors you should consider:
Your availability (testing periods may have deadlines)
Your interest level in different types of products (from tech gadgets to baby clothing)
Your capacity for providing accurate product recommendations
Your willingness to alert companies about any potential problems with their products
Assurance that all requirements are met without compromising quality standards
Avenues for further exploration regarding future products
The average rate of acceptance by customers using those same items
Basic product conformance standards
Benefits associated with being a tester (such as gaining insight into new trends, receiving free items, etc.)
6. Product testing can have a large impact on customer experience since it helps make sure that only high-quality goods reach buyers. It also provides valuable feedback on who may want particular products or services so that companies can adjust their marketing strategies accordingly.
Furthermore, product testing allows businesses to learn more about markets they wish to target – such as age groups – so they can create tailored solutions that meet consumers' needs better than ever before. Finally, it allows them to address unexpected issues during development stages and get ahead of potential problems before launch day arrives.
7. Product testers play an important role in helping businesses develop successful products by providing constructive feedback based on real-life use cases across various demographics and situations, which would otherwise go unnoticed until after launch day has passed – if ever!
They help shape both individual items as well as entire ranges by highlighting areas where improvements could be made – from addressing minor flaws like spelling errors through bug fixes up to recommending major changes like rethinking an entire strategy regarding presence within certain markets altogether!
Benefits Of Becoming A Product Tester
The rewards for participating in product tests can be significant; many companies offer discounts or other incentives for participating in focus groups or surveys about specific products. Plus, as a product tester, you will have the unique privilege of helping shape future products by providing honest feedback on customer experience after purchase.
There are both professional and financial benefits for product testers – it offers the chance to use your skillsets while earning extra money!
Product testing can be an incredibly rewarding experience, not just financially but also regarding gaining valuable insight and experience. Companies often reward their testers with free items as well as gift cards or checks for providing honest feedback on a product or service.
Besides, testers have the chance to work with creative teams and discuss topics such as technology advancements and trends in consumer behavior.
For those looking for more stability than short-term gigs usually provide, many companies offer longer-term testing periods where testers must regularly review updates on their assigned projects. This could be a great way to make extra money while connecting with other like-minded people!
Furthermore, testers can gain valuable knowledge about how customers interact with certain products or services by providing accurate product recommendations and identifying any potential flaws within the product or service, helping companies provide customer satisfaction with their offerings.
There is no better way to make a real impact on the development process than to become a product tester – so why wait? Start exploring all the opportunities available today!
Types Of Products To Test
Product testing is a great way to use your knowledge and experience to evaluate products from various industries. Whether you're interested in beauty supplies, pet products, electronics, or kitchenware, plenty of product testing opportunities are available.
Companies often offer surveys and discussion boards where testers can provide feedback on their experiences with the product they tested. Additionally, some companies offer products in exchange for reviews or feedback – Amazon Vine and Pinecone Research are two popular options for this type of testing.
Before signing up for any test or project, it is important to understand the requirements that may be specific to each company. Testers should also pay close attention during the testing period so that they can accurately report on their findings and meet all expectations before the completion of the project.
Product testers should remain open-minded when evaluating items from different industries and must provide honest recommendations based solely on their independent judgment without bias or influence from outside sources. Upon successful completion of tests, testers may receive financial compensation or access to exclusive deals offered by the same company as a token of appreciation.
Product testing is a key component of many businesses' product development cycle. Companies need to ensure their products are up to the standard they want to provide, and using customer experience in the form of product testing is one way they can achieve this. But what types of products do companies typically want to test?
Companies can ask for testers for a wide range of different products, from pet supplies and cosmetics to baby products and lifestyle topics. To give direction on testing these items, companies often hire a Product Marketing Specialist or Product Acceptance Specialist whose job is to make sure that customer feedback aligns with the company's desired product direction.
Many companies offer product testing opportunities. For example, Amazon Vine and Pinecone Research are two popular sites for those looking for paid product testing jobs. When signing up for these programs, you will be asked to provide information about your interests so that you can be sent relevant items to test out. The length of the testing period will vary depending on the type of product you receive; some might take several days, while others could last months.
When providing feedback as part of a product tester's job, your opinions must be honest yet constructive. Your input should provide customers with an accurate picture of how the item functions in real-world use cases, rather than just giving a star rating without any explanation.
As a token of appreciation for providing accurate recommendations and assurance that there are no defects in the products they receive, testers may also get free items or additional payment from companies who seek feedback directly from them through online surveys or discussions about specific topics related to their products.
Whether you are interested in trying out pet supplies or makeup samples, there is something for everyone regarding finding appropriate product tester jobs. With so much variety available regarding types of products companies want to test and payment methods offered
by different organizations, you can find something that fits your skillset and lifestyle perfectly!
Beauty Products
As a product tester for beauty products, you will be responsible for the following:
Reading product descriptions and labels to understand product features and benefits
Following safety protocols when testing the product
Testing product features and paying attention to any potential side effects
Keeping accurate notes on product results and performance
Collect feedback from other testers and provide honest reviews
Documenting any allergies or sensitivities experienced when using the product
Completing surveys or questionnaires to assess the product
Recommending changes or improvements to the product
Personal Care Products
As a product tester for personal care products, you will be responsible for evaluating the product's performance, usability, and quality. This would involve assessing the product's texture, scent, packaging, and ingredients. It may also include recording your impressions of the product, such as how long it lasted and how well it worked.
You may also need to provide feedback on product labels, instructions, and website pages. Additionally, you may need to provide comments on the product's environmental impact, safety, and sustainability. Finally, depending on the product, you may need to perform additional testing, such as skin sensitivity tests.
Relevant Products For You
Depending on the product, you may need to use it and provide feedback on its performance, or you could be asked to review the product's packaging, instructions, and other components. Some product tests may require you to complete surveys or provide written feedback about the product. Additionally, you may need to compare products to similar products on the market to ensure that the product meets the highest standards.
7 Companies That Offer Product Tester Jobs
Product tester jobs are available from a growing list of companies that recognize the value of consumer feedback for the development and marketing of products. From specializing in specific industries to provide testers with rewards, these companies offer testing opportunities that fit into any lifestyle.
Product testing companies and sites provide businesses with insight into their products that would otherwise be unavailable. In addition, these opportunities allow testers to access items they would not usually be able to test and reward them with tokens of appreciation for their feedback. Many well-known product testing companies and sites exist today, providing a range of services, from surveys to product review jobs and quality assurance (QA).
Amazon Vine is an invite-only program where reviewers can obtain free products in exchange for critiques on Amazon's website. To become eligible for this program, you must have an active Amazon account, submit valid tax information, accept the terms of service, as well as have a history of writing helpful reviews. Once accepted into the program, you may receive items such as pet supplies, books, or toys.
Below is a list of some of the top product testing companies, a brief description, and a link to their website:
1. Amazon Vine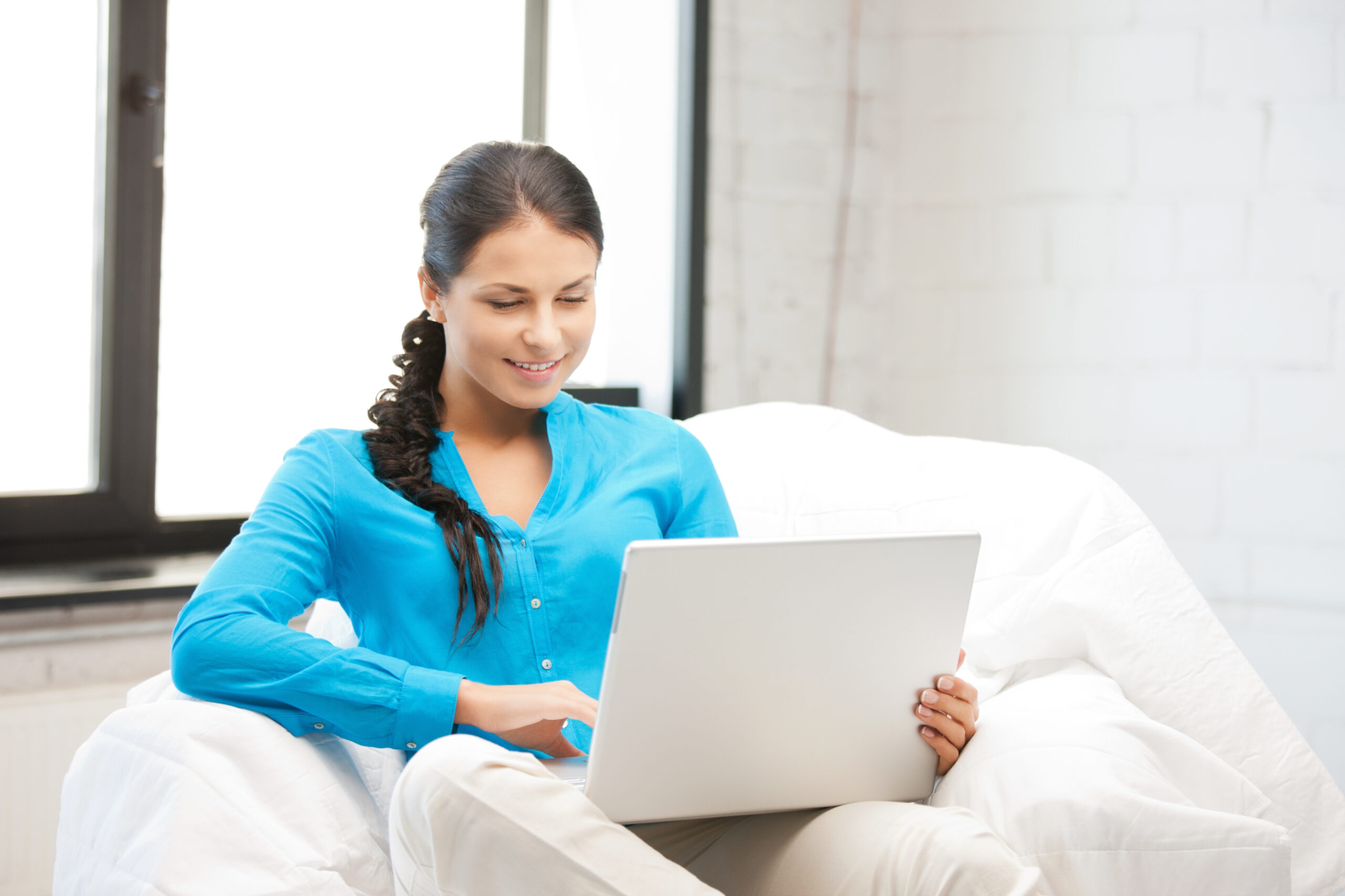 Amazon Vine is Amazon's exclusive review program for its customers. Through this program, members are given access to pre-release products and services and asked to provide honest reviews on Amazon.com. Members receive free products in exchange for their reviews and can get free money through an Amazon gift card or discount coupon after completing their review. https://www.amazon.com/vine/about
2. Pinecone Research
Pinecone Research is an online survey panel that offers product testers the opportunity to sample and evaluate new products before they hit store shelves while earning cash rewards as well as other prizes such as gift cards or merchandise discounts. https://members.pineconeresearch.com/#/
3. Product Report Card
The Product Report Card pays members to take surveys about products they use and provides them with points for each survey completed, which can be redeemed for cash or gift cards from popular merchants like iTunes, Starbucks, Walmart, etc. They also have an exclusive panel where members can test out new beauty and fashion items sent directly from leading brands in exchange for their honest feedback. https://www.productreportcard.com/
4. BzzAgent
BzzAgent is a product testing and word-of-mouth marketing platform that allows companies to connect with consumers to get honest feedback on their products. This website will enable you to make money by testing new products from your favorite brands. Website: https://www.bzzagent.com/
5. BetaTesting
BetaTesting is a crowd-testing platform that allows companies to outsource their testing needs to a global community of home-based testers. This site will pay you to test new websites, apps, and connected products. Website: https://www.betatesting.com/
6. UserTesting
UserTesting is one of the best providers of online customer experience testing services. They offer product testing opportunities for those who want to make money from home online by testing websites, apps, and other products. You do not need any special experience to become a product tester with UserTesting. Website: https://www.usertesting.com/
7. TryMyUI
TryMyUI is a reputable customer experience testing platform that allows companies to test their websites, apps, and other digital products. They offer product tester jobs for those looking to make money by testing products. Website: https://trymyui.com/
Finding Product Testing Opportunities
Finding Product Testing Opportunities can be a lucrative career path for those looking to make extra money while staying up-to-date with the latest products. There are various avenues for product testing, and finding opportunities is easier than you might think!
One of the best ways to find product testing opportunities is by researching companies that offer them. Many companies will list their product tester requirements on their websites, so be sure to check these out first.
Additionally, some companies may post about their product tester openings on social media or other online forums such as Reddit or Quora. This can be a great way to connect with potential employers and learn more about the process from people who have already gone through it.
Another great way to find product testing jobs is by signing up for paid survey sites and market research websites such as Swagbucks or Survey Junkie. These sites usually offer cash rewards for completing surveys and tasks related to product testing. Additionally, many dedicated product testing sites, such as UserTesting or Betabound, provide testers with access to new products before they are released in exchange for honest feedback.
When applying for any type of product testing position, it is important to have an eye for detail and an open mind toward different products and lifestyle topics. Researching the company you are applying to ahead of time can also help you gain a better understanding of what they're looking for in a tester and tailor your application accordingly.
Finally, when participating in online discussions or tests, always remain unbiased when giving feedback; this will not only help companies improve their products but also increase your chances of being selected for future tests!
Research Companies Offering Product Testing Jobs Online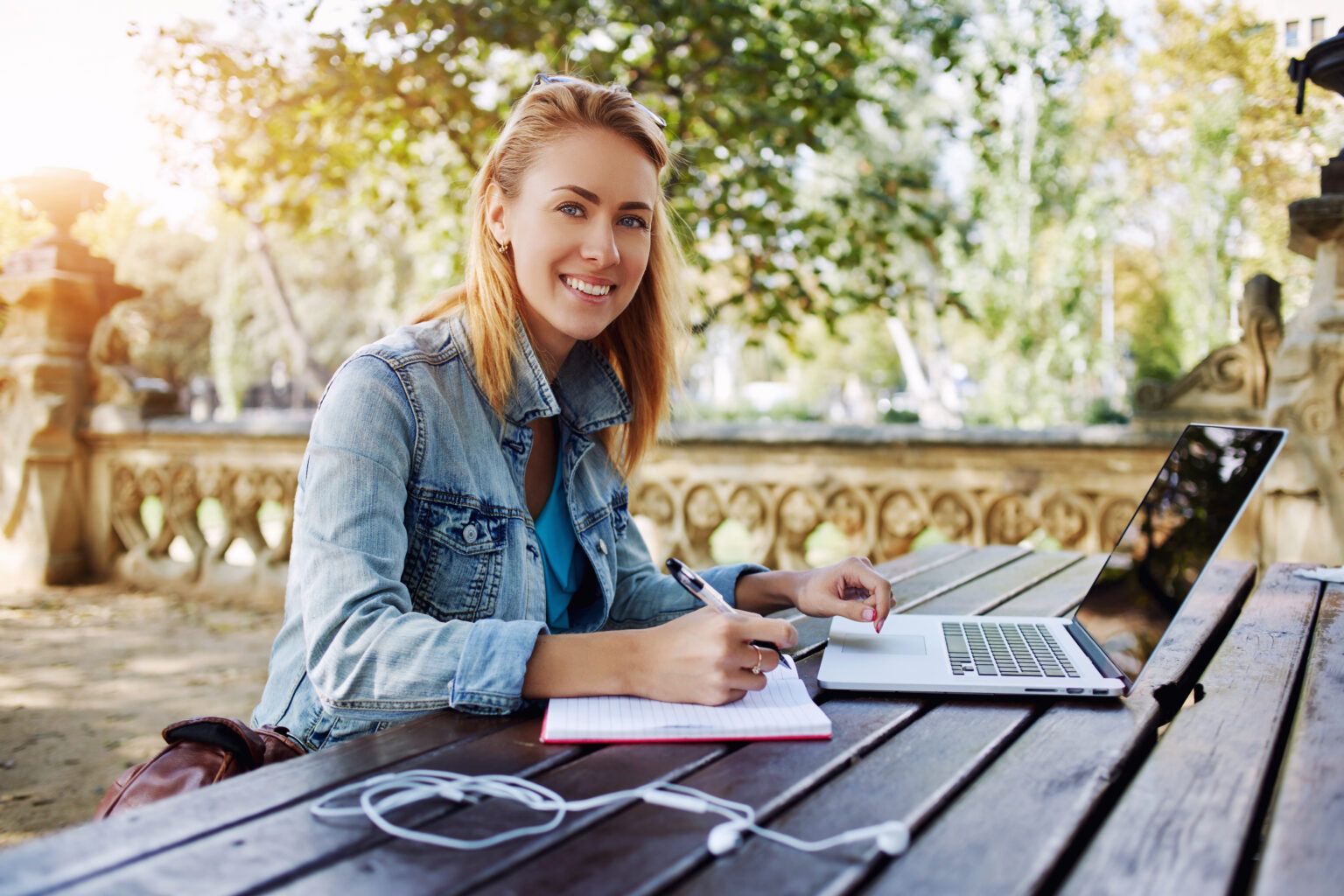 Start by researching companies that offer product testing jobs online. Look for websites that list companies that offer product testing opportunities, such as producttestingjobs.com and testproductsonline.com.
Join product testing forums, such as the Product Testing Forum and the Product Testers Group, to learn more about what companies are offering product testing jobs and to network with other product testers.
Reach out directly to companies that you are interested in testing for. Many companies will have an email address for product testers to contact them with inquiries.
Look for product testing opportunities on job boards and classifieds sites—many of these sites list product testing jobs.
Sign up to receive newsletters from product testing companies. These newsletters often include information about new product testing opportunities.
Seek Out Social Media Opportunities For Product Tests
Create a plan for engaging with different social media platforms. Consider which platforms are most relevant to your target audience and have the most active users.
Search for product testing opportunities on social media by using relevant keywords and hashtags.
Follow relevant accounts and brands that may have product testing opportunities.
Connect with influencers in your industry who may be able to provide you with product testing opportunities.
Start conversations with other users who are interested in product testing and share your experiences.
Participate in online discussions and forums related to product testing and share your feedback.
Network with industry professionals and attend relevant events that may have product testing opportunities.
Respond quickly to any product testing opportunities you come across.
Document your experiences and share your feedback on social media to help promote the product.
Look For Paid Surveys And Websites That Offer Product Testing Jobs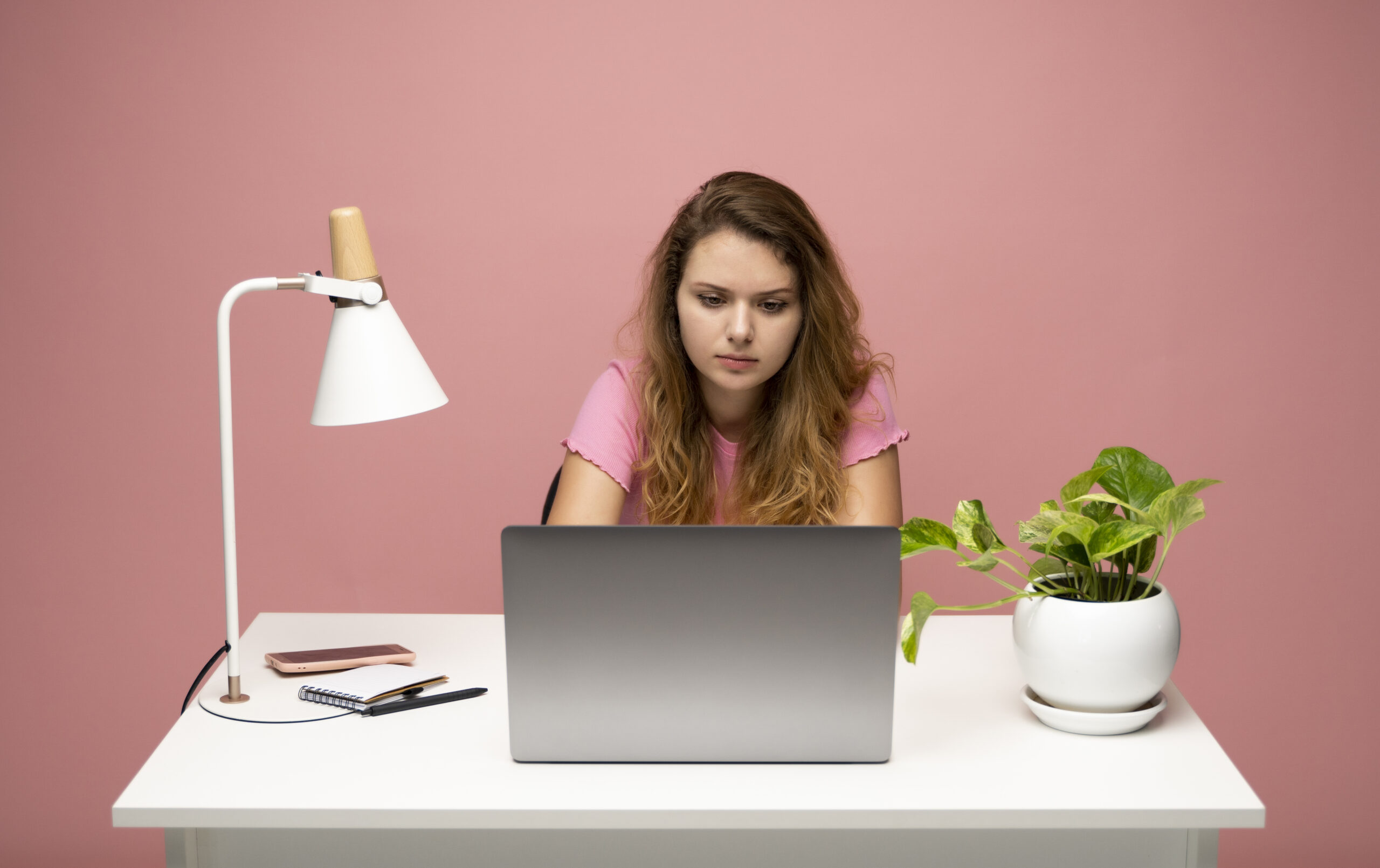 Research paid survey websites and product testing job sites. Make sure to read reviews of these sites to make sure that they are legitimate.
Create a profile on these sites and make sure that it is up-to-date and complete.
Look for opportunities that match your interests and qualifications.
When you find a product testing job that interests you, apply for it.
If you are accepted, follow the instructions provided to you by the company to complete the job.
Provide honest and thorough feedback to the company about the product.
Once the job is completed, submit your feedback and wait for payment.
By following these simple tips and tricks, you will be well on your way toward becoming a successful product tester! So, do not wait any longer –start searching today!
Requirements For Becoming A Product Tester
Becoming a product tester requires more than just an enthusiasm for trying out new products. Companies are looking for testers with the right skill set and experience to provide accurate feedback and honest reviews on the products they test. Here are some of the key requirements for becoming a successful product tester:
Communication Skills
Product testers must have strong communication skills, both written and verbal. Testers need to be able to accurately explain their experiences with the product in question and express their opinion clearly. Additionally, testers need to be able to adhere to instructions provided by the company testing the product, as well as any quality assurance checks or standards that may be required during the testing period.
Quality Assurance Check And Quality Standards
Create a checklist of standards to check against when testing products. This could include the following:
Check product design and functionality against specifications.
Test the product for compatibility with different operating systems, browsers, and devices.
Verify that all features and functions are working correctly.
Make sure the product is user-friendly and intuitive.
Check for adequate error handling and reporting.
Verify that the product meets all safety and security requirements.
Test for performance, scalability, and reliability.
Verify that the product conforms to industry standards.
Test for cross-device, cross-platform compatibility.
Validate all data entry fields, including formatting and calculations.
Check the product for compliance with applicable regulations and laws.
Test for compatibility with existing systems, applications, and hardware.
Test the product's accessibility features to make sure they are functioning properly.
Make sure all customer-facing materials are accurate and up-to-date.
Test for any bugs or other issues that may affect product performance.
Verify that all documentation is up-to-date and accurate.
Accurate Feedback And Honest Reviews
1. Give Clear And Specific Feedback
When giving feedback, make sure to be as specific as possible. For example, explain what you liked and didn't like about the product and provide examples.
2. Identify Any Potential Issues
If you have identified any potential issues with the product, make sure to highlight them so the company can address them.
3. Offer Constructive Criticism
If you have any suggestions for improving the product, make sure to offer constructive criticism.
4. Focus On The Product Itself
When giving a review or providing feedback, make sure to focus on the product itself and not any other factors, such as personal preferences.
5. Be Honest
Make sure, to be honest in your feedback and reviews. Do not be afraid to point out any flaws or areas where the product could be improved.
Preparing To Become A Product Tester
Preparing to become a successful product tester requires careful consideration and research. However, with the right knowledge and resources, you can increase your chances of securing a job in this field immensely. Here are some tips to get you started:
Create A Portfolio Showcasing Your Expertise In The Field
Put together a portfolio that serves as an effective representation of your talents and experience in product testing. Include examples of past tests, feedback, and any relevant certifications. This portfolio should show potential employers your aptitude for accurately evaluating products while providing honest feedback.
Make Sure You Meet the Requirements of the Job
Familiarize yourself with the requirements necessary for each type of product testing job before submitting your application. Every company has different criteria regarding hiring testers, such as age or expertise level – so make sure you meet all these standards before applying! Additionally, sign up for tracking systems that will alert you when new tests become available.
Develop Your Communication Skills
Communication skills are essential for success as a product tester – you need to be able to explain clearly what issues were encountered during testing, remain unbiased throughout evaluations, spot any potential flaws in the product, and offer solutions where possible.
Applying For The Job
1. Research Companies That Offer Product Testing Opportunities
Start by researching companies that offer product testing opportunities. You can use online job search sites like Indeed or Glassdoor to find companies that are hiring. Many companies have dedicated product testing roles, so make sure to search for them specifically.
2. Update Your Resume
Once you've identified potential employers, update your resume. Ensure to include relevant experience or education demonstrating your ability to be a successful product tester.
3. Apply For The Job
Once you have identified potential employers and updated your resume, you are ready to apply for the job. Read the job description carefully and ensure your application is tailored to the position.
4. Follow Up
After submitting your application, it is important to follow up with the company. Send an email or call to make sure they received your application and to inquire about the status of the position. This will demonstrate your enthusiasm for the role and show that you are serious about it.
Prepare Your Resume And Cover Letter
A well-crafted resume and cover letter will help your application stand out from the competition! Make sure they include information about qualifications such as experience and education; also mention any skills that may be beneficial, such as attention to detail or problem-solving capabilities. Your cover letter should emphasize these qualities while also demonstrating why you would be perfect for the role at hand!
Submit An Application To Companies Offering Product Testing Jobs
Submit your resume and cover letter to the companies you have researched. Be sure to follow the instructions provided in the job posting carefully.
Follow up with the companies after submitting your application. Give them a call or send an email to check the status of your application.
Prepare for an interview. Be prepared to answer questions about your experience, qualifications, and interest in the product testing job.
Attend the interview and be prepared to discuss the product testing job in detail.
At the end of the interview, thank the interviewer for their time.
Follow Up With Potential Employers After Submitting An Application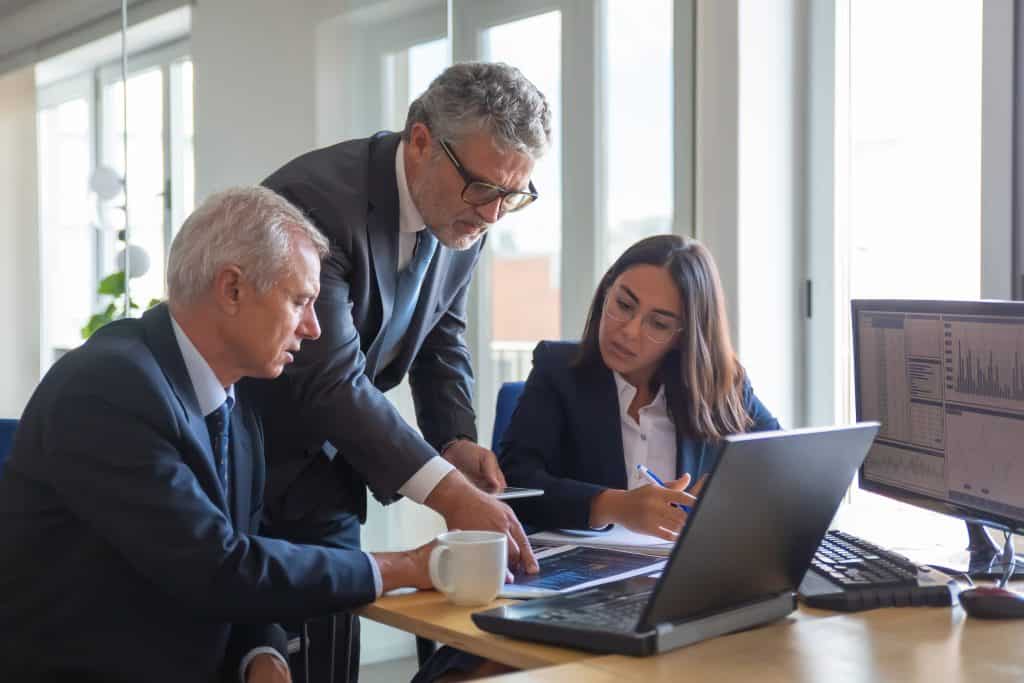 Do not forget to follow up after applying – this shows initiative on your part, which could give you an edge over other applicants competing for roles within this field! Remember not to persist too much – always stay respectful when communicating with potential employers through emails or phone calls so they do not think they are being pestered!
By considering these measures before applying for positions as product testers, candidates can greatly improve their chances of success in this exciting industry!
On The Job As A Product Tester
Working as Part Of A Consumer Panel
1. Read And Understand The Product Description Or Instructions Carefully.
Before testing the product, make sure you understand the product description or instructions thoroughly. Then, research the product online and ask questions if there is anything that you don't understand.
2. Follow Instructions Accurately
During the testing process, make sure that you follow the instructions accurately. This will make sure that the results are accurate and meaningful.
3. Provide Honest Feedback
Provide honest feedback on the product. This will help the product manufacturer understand the strengths and weaknesses of their product.
4. Participate In Surveys And Interviews
Participate in surveys and interviews related to the product.
This will help the product manufacturer understand consumer needs and preferences better.
5. Share Your Experience With Other Panel Members
Share your experience with other panel members. This will help the product manufacturer better understand the value of their product.
6. Give Constructive Criticism
Give constructive criticism when applicable. This will help the product manufacturer make changes and improvements.
Conducting Quality Checks On Different Types Of Products
1. Read The Instructions Carefully
Before conducting quality checks, it is important to read all instructions and product labels carefully. This will help you accurately identify potential issues and understand how to evaluate the product properly.
2. Inspect The Product
During quality checks, it is important to inspect the product thoroughly. Check for any visible defects or flaws that could affect the product's performance or safety.
3. Test The Product
Once you have inspected the product, it is time to test it. Follow the instructions for the product and test it out thoroughly. Pay attention to any issues that arise during the test and record them.
4. Evaluating The Results
After testing the product, evaluate the results. Compare the results to the product specifications and look for any discrepancies. Make sure to record any issues or problems that you find.
5. Document The Results
Once you have evaluated the results, it is important to document them. Create a detailed report and include any issues or problems that you have found. This report will help the company identify any potential problems with the product.
Tips / Tricks For Successful Product Testing
Being a successful product tester requires a combination of skills, enthusiasm, and dedication to the job. Here are some tips and tricks to help you stand out from the crowd and become an effective product tester:
Use Social Media To Promote Yourself As A Professional Product Tester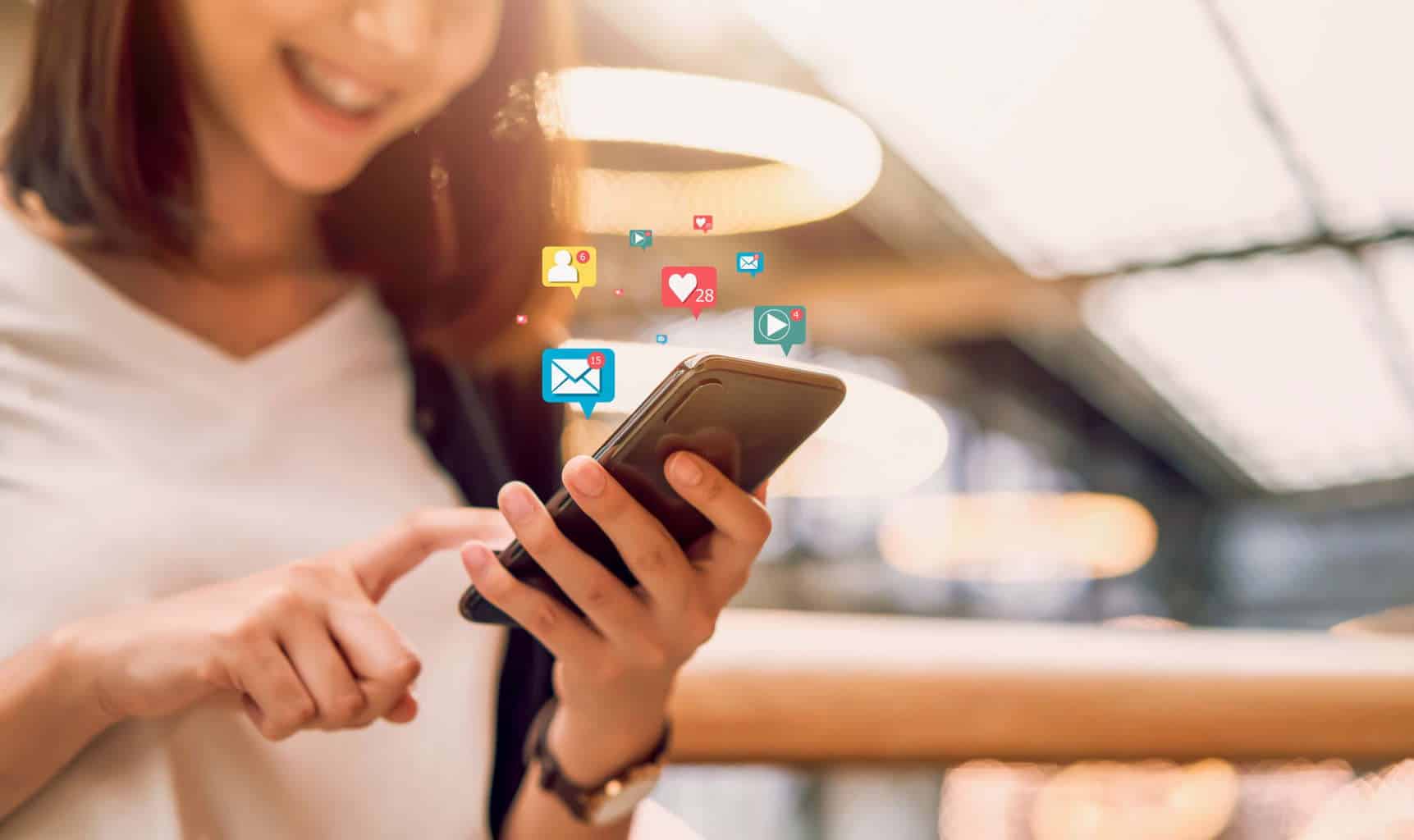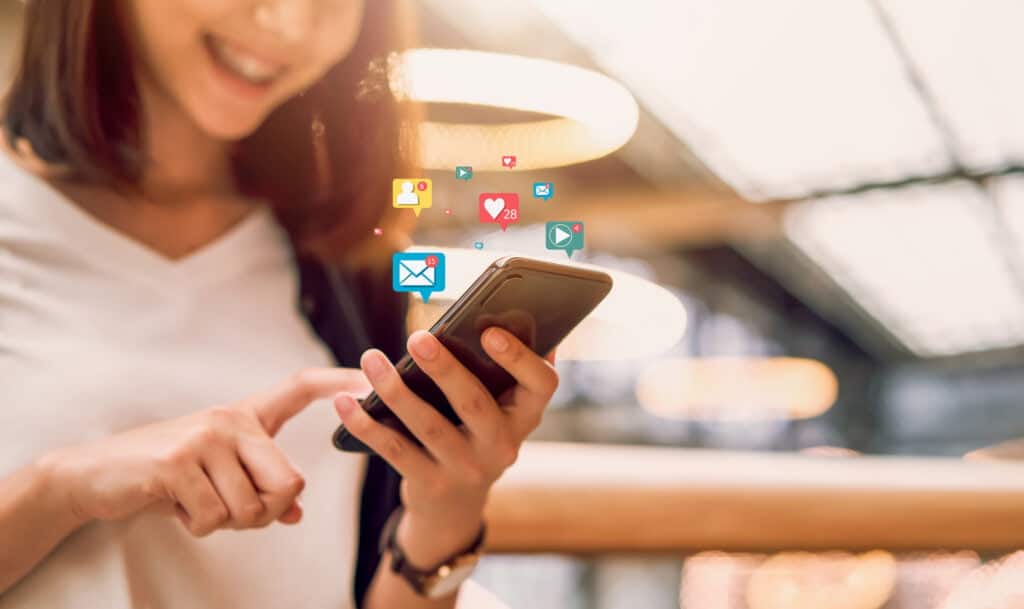 Promote Yourself as a Professional Product Tester – Make sure potential employers know who you are and what you can do by using social media platforms such as LinkedIn and Twitter to showcase your skill set. This is not just about networking; it will also demonstrate your passion for product testing.
Provide Detailed Feedback On Each Tested Item
1. Provide Detailed Feedback
Companies need accurate information to improve their products, so make sure your feedback is detailed and comprehensive. Point out any flaws or issues with the product in an honest but respectful manner, which will help companies make changes for future products.
2. Stay Up-To-Date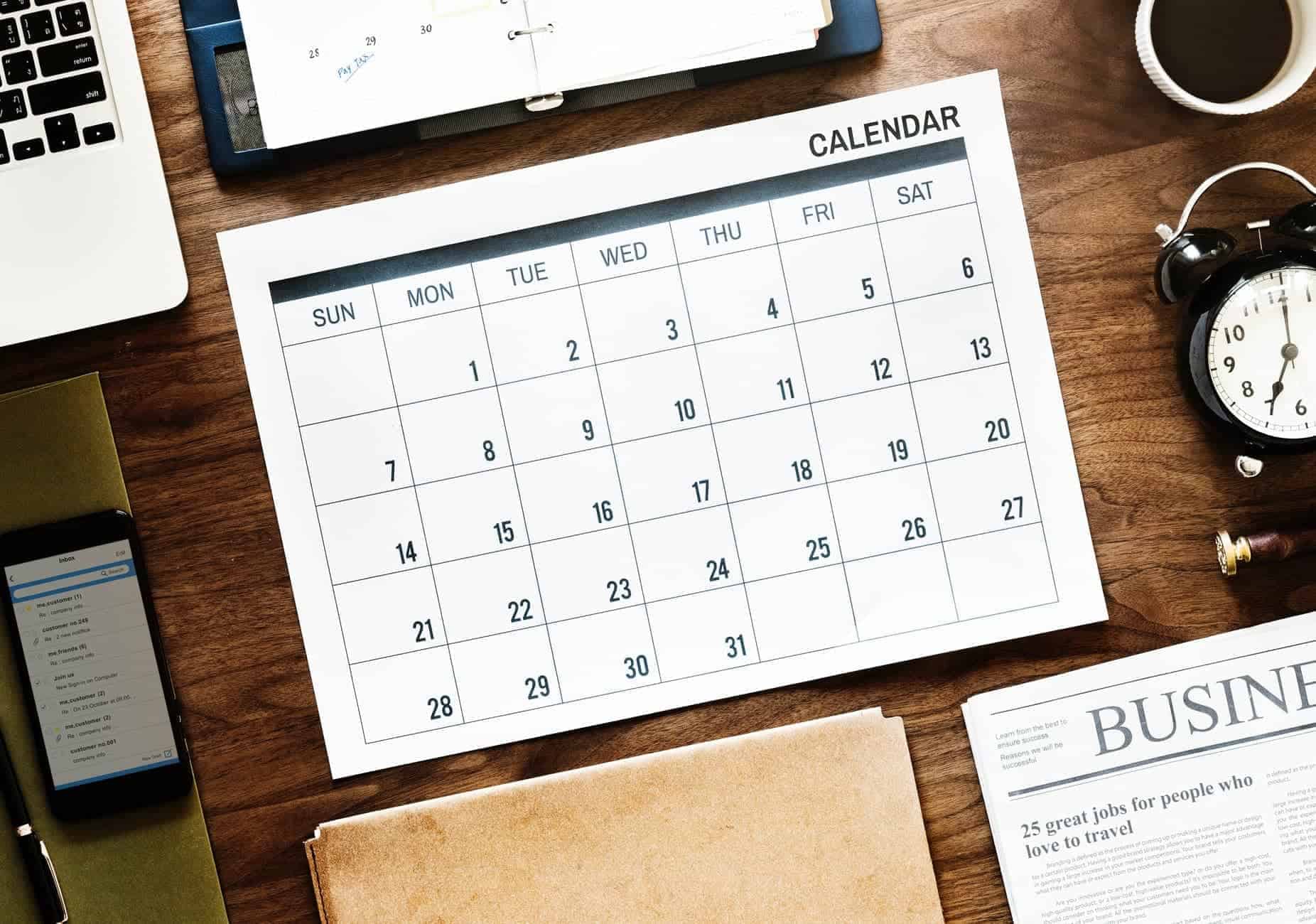 Keep up with industry news by subscribing to relevant websites and newsletters so that you can stay on top of trends in the product testing industry. This knowledge will come in handy when applying for jobs or participating in online discussions on product testing topics or techniques.
3. Be Flexible
Many companies may require testers at short notice, so be prepared to take up opportunities quickly when they arise. Being flexible also means being open-minded regarding different types of products; do not limit yourself to just one type of product, as this could reduce your chances of success as a professional product tester.
4. Make The Most Of Your Job
As a professional tester, you will have access to exclusive deals and previews before anyone else does – make use of these opportunities! Additionally, explore other avenues for product testing, such as participating in online surveys or attending focus groups where you can provide even more valuable feedback on products tested out in real-life situations.
By following these tips and tricks, professionals can increase their chances of becoming successful at their job while gaining valuable insights into various industries through their work as professional product testers.
Frequently Asked Questions:
Does Amazon Have Product Testers?
Yes, Amazon has product testers. Amazon employs a team of professional product testers to evaluate products and provide feedback to manufacturers. These testers are independent contractors and are not Amazon employees. They provide feedback on product features, quality, and user experience.
What Do Product Testers Get Paid?
Product testers typically get paid an hourly rate for their time. However, the exact rate varies depending on the company and the type of product being tested. Some companies may also offer incentives or bonuses based on the performance of the product testing.
Does Adidas Pay Product Testers?
No, Adidas does not pay product testers. However, Adidas offers product testers exclusive discounts and free merchandise in exchange for feedback. Product testers may also receive free samples of new products.