Understanding the entire escrow process is not as difficult as it may seem. While you probably don't use the word "escrow" on a daily basis, this post will help you understand the process and what you need to know.
Purchasing a home for the first time can be very intimidating. The escrow process is one of the fundamental processes involved you need to understand. I'm glad you stumbled upon this post because undoubtedly, everyone that you know who has purchased a home in the past is suddenly an expert and full of advice to give you.
However, relying on personal opinions and experiences can result in conflicting information and terminology that may or may not be true.
The Escrow Process From Start To Finish
This post covers the home buying process from start to finish and how the escrow process fits in.
The First Step Of Purchasing A Home
This is one of those questions that will result in multiple answers, but the first step is usually the pre-approval process completed by applying with a lender. Keep in mind, just because a lender may have pre-approved you for way more than you thought possible, this doesn't mean you can, or should, afford the amount you are approved for.
Too many people rely on lenders to tell them what they can afford. You should have a written budget and a plan on how much you will spend before you go shopping for a new home.
Gone are the days of negotiating mortgages for every detail and playing lenders against each other. Since the market crash in 2008, lenders are now regulated by the government and held to the same government guidelines.
Generally, most lenders will offer interest rates in a similar range.
However, it's still worth the extra time to shop around for at least one additional quote. In 2018, Freddi Mac conducted a study to determine how much money people saved by shopping around for lenders.
The mortgage company study used a base mortgage of $250k to see how rates and savings compared if the borrowers shopped around. By getting one additional quote, the average borrower saved an average of $1,435 by the time their loan was paid off.
While not a huge amount, every little bit adds up.
The study found that approximately 80% of people who shopped around for a different rate could save between $966 and $2,086 over the life of the loan.
In addition, the more borrowers shopped around, the more money they saved. For people who received five quotes, 80% of them saved between $2,089 to $3,904.
To give a perspective on the monthly savings, over the life of a 30-year loan, a savings of $3,904 will be just under $10 a month. While not significant monthly savings, it is a savings of nearly $4,000 you kept in your pocket.
Getting Pre-Approved From A Lender When Buying A Home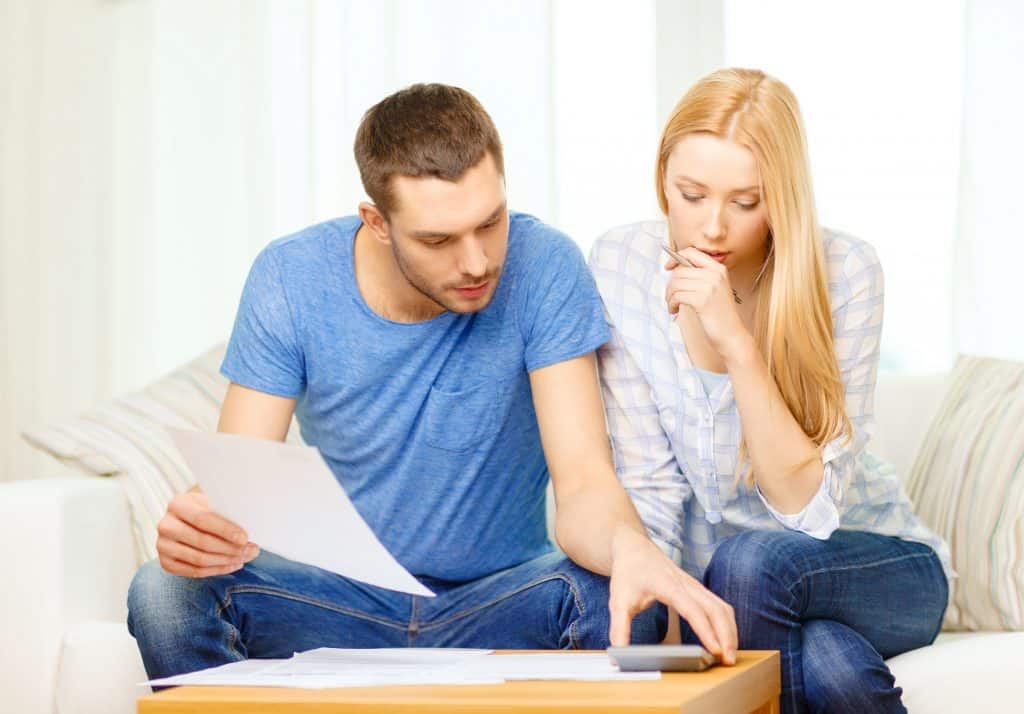 When speaking with a lender, understand that they work for you and not the other way around. Some lenders can get rather pushy, and it's important to know that you should be the one calling the shots. Lenders should be able to clearly answer your questions and teach you about the process along the way.
If you find you are struggling to communicate with your potential lender or are not getting a good vibe from them, shop around for someone you mesh with. The best lenders act like teachers rather than salespeople.
If applying online, the process is rather straightforward. You should have information about your monthly income, current outstanding debts, and other financial obligations. If you apply in person, your loan officer will have you answer the same questions. Don't let this scare you or intimidate you. You need to be completely transparent and help them understand your full financial picture.
Hiding debts or failing to disclose your true income will only waste everyone's time. Before you are given a loan, the lender will run a full credit check and required proof of income, outstanding loans, and other financial statements. Don't risk them finding out these important details later because it may disqualify you for a loan if you're not careful.
Once the initial questions are out of the way, your loan officer will be able to put together a list of documents that they will need to start the pre-approval process. If you don't understand one of the items that they are requesting, ask for clarity. They are asking for documents that back up the answers you provided to their questions.
If you meet the criteria and have all of the loan documents they need, you will be issued a pre-approval letter.
Common Pre-Approval Documents Requested
Copy of your ID – You'll want to make sure that it isn't expired
Last 30 days of paystubs – Make sure this shows your name, address, period dates, and broken down income, including year-to-date
Last 60 days of bank or asset statements – All pages (even the pages that are intentionally left blank)
Previous two years of W2's
Last two years of Tax Returns – All pages and all schedules
How To Put In An Offer For A Home
You will want to align yourself with a real estate agent that you trust. Many people have apprehensions about using an agent as they try to keep their costs low, but the seller actually pays your agent's commission. With that being said, get yourself the best!
Your real estate agent will start by asking what you are approved for and looking for in a new home. This will assist them in setting up your search parameters against the current available inventory.
This is an excellent time to go ahead and provide them with a copy of your pre-approval letter. Some listing agents require a copy of the letter for entry to view a home. This helps to conserve time and circle in serious buyers.
Flash forward to the offer process. You have found a property that you love, and you are ready to put in an offer. Your loan officer and real estate agent will help you structure and offer to present to your seller. This offer will include what program you qualify for, your purchase price, your estimated closing date, and the earnest money you offer.
Earnest money Deposit – Advanced deposit on sales real estate transaction (This of this as a deposit on your down payment money. Once the transaction is completed, these funds will count toward your down payment.)
What Is The Initial Home Loan Process Like?
Your offer has been accepted. Congratulations! This is where the nerves set in, and communication with your lender and agent must be prioritized. Breathe.
Your real estate agent will typically walk you through the gritty specifics you will hold within your purchase contract. This will include any contingencies in writing that both parties will have agreed on. This could consist of a loan contingency, inspection contingency, and/or a financing contingency which are all crucial details that the buyer, seller, real estate agent, and loan officer should know.
The agent will discuss with you the escrow company, also sometimes referred to as the title company, that will be used to complete part of the transaction. (Depending on what state you are in and general practice, an attorney may be used as well. Ask your real estate agent if you are unsure.)
The Escrow Process And Your Role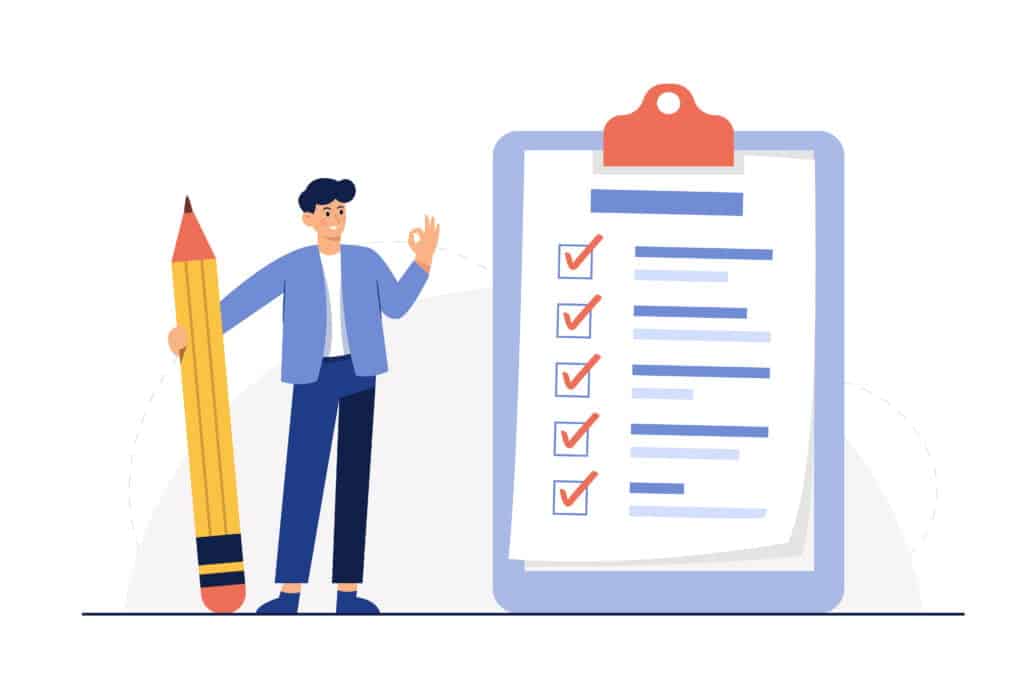 The escrow process is not as intimidating as it sounds. This entity will monitor the earnest money funds, help make sure the title is clean for the transaction to be completed, and distribute the funds at closing.
You will be assigned an escrow officer that will be the point of contact for the title work being completed. Once the title order has been placed, the escrow agent will hold on to your earnest money check for safety and start investigating the subject property's title for the taxes associated with the property, any liens that might be associated, checking on the legal description, etc.
They will then prepare a document for the lender called a pre-closing disclosure outlining costs associated with the loan, such as your document prep fees, filing fees, title insurance company quotes, etc.
You typically won't have a lot to do with this part of the process as it goes on behind the scenes, but it is important to know what is going on. You will see these numbers reflected throughout this process on your Loan Estimates and your Closing Disclosures, so don't worry. You aren't out of the loop.
Your agent and loan officer are going to discuss with you the appraisal and inspection. Keep in mind that these are two different things and often get confused. Your appraisal is an assessment of the home to validate that the house is worth the purchase price.
Some items might overlap with a traditional inspection, such as a damaged roof or visible water damage, but the goal is to find a value. The inspection process is going to address more of the structural items in the home. They might be specialists with roof damage or water damage, but they have nothing to do with stating the home's value.
Some common inspections that may be considered are:
Chimney inspection
Environmental inspection
Sewer inspection
Pest inspection
Other additional inspections
Your loan officer will help you get the appraisal ordered, and your agent will help you get everything scheduled. They are the ones that have access to the property. You will see that your agent and loan officer should work very closing to keep the process continuing.
That's why it's important to assemble your team carefully from the beginning.
Contingency – An act required to be accomplished, typically in a specific time frame, for the loan to continue.
Loan Contingency – If it is known that the buyer will be securing financing for the property, they will be given a certain amount of days to commit to a lender and begin the application process.
Inspection Contingency – Inspections are completed to protect both sides of the transaction. This contingency allows the buyer to request those concerning items be addressed before the closing of the transaction. The seller can either agree or disagree. Typically, if the seller disagrees or refuses to address the items, the buyer can choose to walk away. The purchase agreement should outline if the earnest money deposit is returned to the buyer or not if this is exercised.
Financing Contingency – This is used to ensure the transparency of the loan progression with all parties. If the loan no longer qualifies or the buyer cannot secure the financing needed, the seller has the right to get out of the agreement. Again, the purchase agreement should outline if the earnest money is kept or returned if this is exercised.
Why Does It Feel Like So Many People Are Touching My Loan?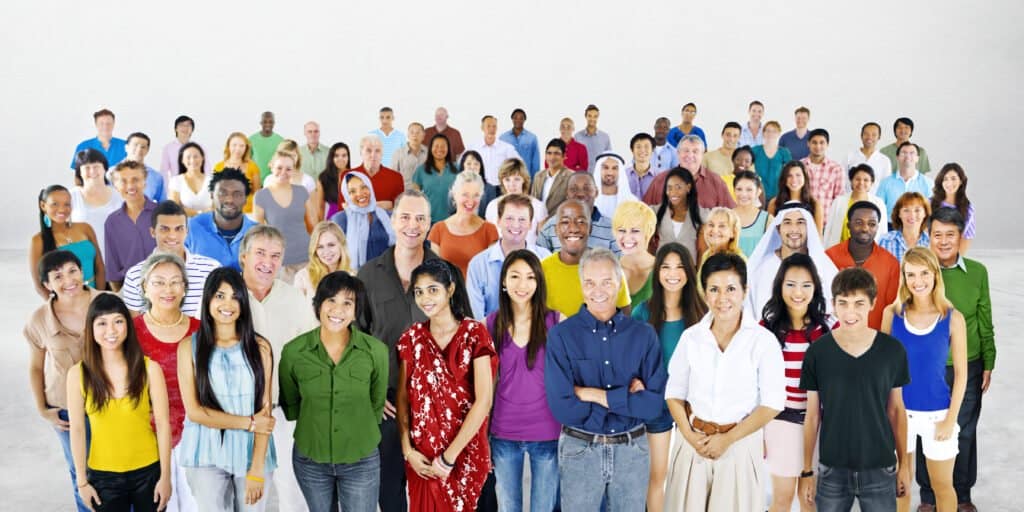 Every dream team will be different, but understanding everyone's roles may provide you with some clarity.
If you have ever watched any courtroom drama, you know that a lot of work goes into preparing a case before it ever sees the inside of a courtroom. You see the client retain a lawyer when they discuss the details of the case.
The attorneys use paralegals and junior associates to help gather all of the evidence and iron out any inconsistencies before the court date. Then you see them take all of this information to the courthouse and sit before the judge, where they present it all. The judge then makes a ruling on the case, and what they say goes.
Think of yourself as the client that just retained the attorney (your loan officer). Your loan officer will work with a processor (paralegal) to begin sifting through the documentation before presenting it to the underwriting team (judge).
It is important to note that the documentation (evidence) you have provided has to match the story outlined in the loan application. If you are asked for a piece of documentation, there is a hole in the story. The lender is NOT sending you on a goose chase for fun. If they asked you for it, just get it for them. Don't argue.
The goal is to have an underwriter review your loan as few times as possible. Everybody wants a clean file to keep the process moving for the initial underwriting.
How Do I Know If I Got The Loan?
Nothing is concrete until everyone is sitting at the closing table, but there are some indicators throughout the escrow process that tells us that the loan is moving along nicely.
When the underwriter completes the first passage of the loan, they will provide a list of conditions that will need to be addressed before the final underwriting. They might include simple things such as updating the paystubs or addressing a deposit on the bank statements. A list will be compiled and provided to you to address.
The processor will get to work checking on the appraisal status, double-checking the title report for the title commitment, the tax certification, etc. If requested, they will provide the real estate agents with a loan commitment to show all parties that the loan is still in qualifying status.
The important item to address is that all of these details are good news.
The End Of The Loan Process And Closing
Your loan officer will have a conversation with you on how you want to structure your loan. There are many benefits and features available depending on how you choose to structure it.
Think of it as a sandwich. There are a million different ways to make a sandwich without any direction. If you ask for a ham sandwich, you might just get meat and bread without any vegetables or condiments. You might not like it all. However, when you add your specific tastes to the sandwich, you might actually get to enjoy it.
The type of loan you have chosen with your loan officer will decide certain features to be added to your loan. This might include mortgage insurance, escrowing of taxes and insurance, or certain loan fees be applied. Your escrow officer should discuss this with you all before finalizing your loan structure.
You should have a good understanding of what all of your escrow fees include, your monthly escrow payments, and the average closing costs for your area. There is a lot to cover, and you will want to make sure that you ask for a complete breakdown.
After the features are chosen and reviewed, the loan officer will discuss locking your loan structure in. This is you acknowledging the structure that you want to be reviewed by the underwriter. You will be given an updated Loan Estimate document to review and sign. You will want to get this signed right away and back to your loan officer.
How Long The Escrow Process Takes
You should expect to wait 30-60 days to reach the closing of escrow; however, depending on the agreement of the buyer and seller, the timelines can vary.
Generally, it should take less than 30 days to complete the process.
Things That Can Impact How Long The Escrow Process Lasts
Several items can extend the escrow process or speed it up.
Each state has different requirements for escrow that can add time to the length it takes to close
If borrowers take extra time to hunt down required documents, this can also impact the time it takes to close escrow
Being pre-approved can speed up the overall process of escrow
Inspections taking longer than expected
Slow escrow services and agents
This Is What Happens If Escrow Doesn't Close On Time
If the escrow process reaches the preplanned deadline, there usually is no penalty unless stipulations in the contract prohibit an extension. However, both parties will need to agree to extend the escrow process deadline before it can continue to move forward.
What To Expect In The Closing Process
You will be provided a Closing Disclosure from your escrow agent to have a deeper breakdown of all of the title fees associated with the loan and the escrow accounts. You will want to review this as it is just the first step of the closing process. Sign this document and return it to your title officer.
You will receive escrow instructions that explain how long you should expect the escrow period to last and what is needed to get to the point where the closing of escrow funds is completed.
Your processor will start to balance all of the fees between the lender and the title company (escrow company) following the accepted purchase agreement. They will also validate the real estate purchase commissions as well as confirm your final numbers. A closing date will be scheduled that works for everyone.
Once all parties confirm that they are in balance, the final cash-to-close number will be revealed. While it may seem frustrating, you might not receive your numbers until days before closing, as you will want to make sure that all of your credits, prorations, and fees have been correctly applied.
You now should be ready to close.
You will want to show up at your closing with two forms of ID just in case, and it never hurts to have your own black pen. You are about to finalize a huge financial decision.
You will want to review everything and ask questions if something doesn't make sense. Once you leave that table, the deal is done. There will be no backing out once you have signed and the ink is dry. ASK YOUR QUESTIONS!
Possession of the property will be specific to your agreement. Some contracts specify that keys will be exchanged at the table, and others might suggest that keys aren't exchanged until a few days later. Your real estate agent should go over all of this with you.
The notary will send all of the proper documents to your lender to be reviewed, and you get to breathe. Congratulations!! You are a homeowner!
Wrapping It Up
Home buying is so exciting, but it can also be very scary if you do not know what to expect. Luckily, you have found the ultimate guide that breaks everything down in plain English for you to understand.
Don't feel stupid for asking questions. Ask all of the questions that you need. Keep a small notebook with you to write things down to prevent forgetting anything. This is an important decision, and you really don't want to go into it blindly.
If it's a house question, you will talk to your real estate agent. If it's a loan question, you will want to ask your loan officer. You've assembled this team, and they work for you. Pat yourself on the back and enjoy your new home.