Across the world, people are scrambling to make ends meet under economic pressure in the wake of the coronavirus. Thus far, there are over 1.9 million confirmed cases across the globe, and the United States is at the epicenter with the leading number of deaths.
Over 10 million Americans have filed for unemployment due to being laid off from their jobs, and experts warn that the road to recovery will be long and slow.
This places a significant burden on family finances, even for parents who have not been furloughed. Many schools will remain closed through summer, requiring working adults to either take time off or pay for childcare supervision. Those who depend on schools to provide meals for their children will now have to find room within their budget to put more food on the table at a time when money is incredibly tight.
If money is affecting your marriage or family, use these tips to manage your finances during this tough transition.
Increase Your Cashflow
There's nothing more stressful than losing a source of income due to furlough, especially in the middle of a pandemic when everyone's health is on the line. If you relied on insurance through your employer's benefits package and lost your job, how will you pay for critical care should someone in your family fall ill? How will you afford the standard costs of living?
Unfortunately, money doesn't grow on trees and although Congress has passed a $2.2 trillion stimulus package that includes funds for American families, this one-time check for $1,200 (or $2,400 for couples, plus $500 per child) won't be seen for quite some time—and will be gone in the blink of an eye.
Jobs are limited, but there may be additional sources of revenue you can use to increase your cash flow:
Hopefully, finances aren't so dire that you're required to sell your car or something similar, but keep the option in mind if your situation becomes increasingly stressful.
Create a Budget
Add the cash flow to your family's total monthly income, then use the value to create a new budget for the COVID-19 crisis. Be sure to account for new expenses in addition to the new income such as:
Tallying these up may induce anxiety, but taking a cold, hard look is the most important step to budgeting.
Cut Down Costs
Once you have a clear picture of money coming in versus money going out, you can scour for different ways to save and stretch your dollar. It may require some creativity on your behalf, but some suggestions include: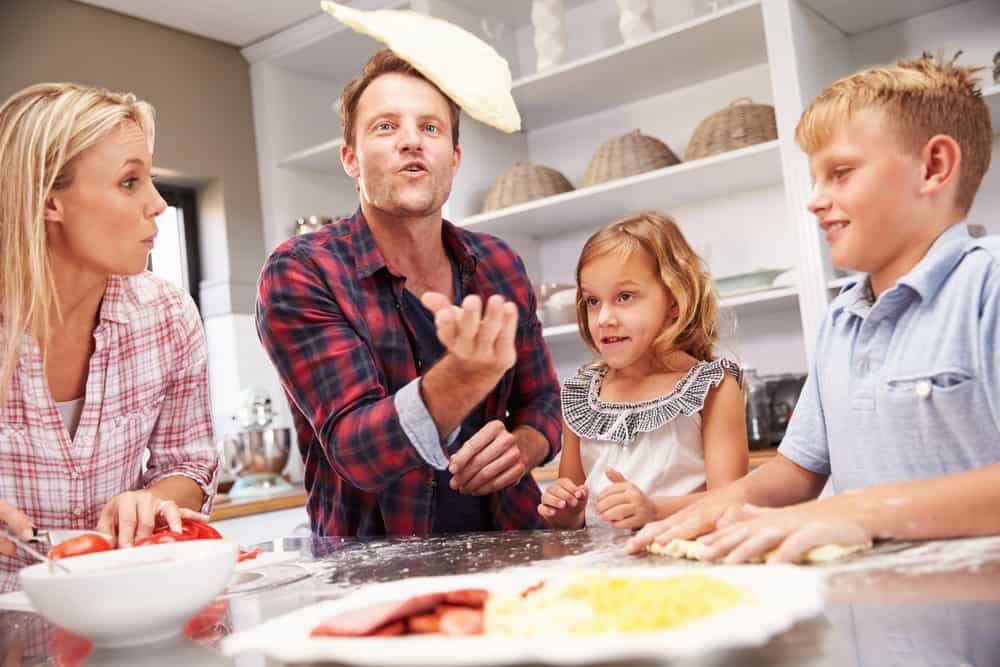 To prevent Mom, Dad, and the kids from going crazy while shelter in place mandates are in effect, you can save money by turning meals into fun activities. For example, substitute going out to dinner with a family pizza party or set up a build-your-own ice cream Sunday buffet to satisfy everyone's sweet tooth while having a blast.
Tap into Free Resources
It's understandable to feel stranded and stressed during this unprecedented time in history, but know many or organizations offer free resources you can use for assistance. Research the options available in your state and local community, and consider the following while finances are tight:
One silver lining to the situation society finds itself currently in is how people from all walks of life have banded together to help one another. Reach out to family, friends, and neighbors for support, and you may be surprised by the response you receive.