Amount of cash back
4.5/5
Gas station choices
4.5/5
Grocery store choices
2.5/5
Pros
The app is completely free
Get money back in your pocket when using the app
Good referral program
Multiple options for cash out
Cons
Can not use cash for purchases
Only available in certain areas
Cash back is not immediate
This GetUpside review is an in-depth look at the Getupside app and will help you decide if it is a waste of time or something you should download on your phone and start using immediately.
Full disclosure, I currently have GetUpside installed on my phone and have been testing it for the past three months.
Have you ever wished there was a way to save a few bucks grocery store, gas station, or restaurant purchases with little to no effort? GetUpside is one of the popular cashback apps that allows you to get rewards in the form of direct deposits to your bank account or gift cards when you make grocery or gas purchases.
The app is a staple for drivers who drive for their job. If you work with Uber, Instacart, Postmates, or Grubhub, you will earn more if you pay less at the gas station.
What Is GetUpside?
GetUpside works like a cashback app. It negotiates bonuses for its users (also known as "Upsiders") from local businesses. Primarily, the app helps you get money back from your purchases at gas stations and convenience stores. In some areas, it works with restaurants and grocery stores.
From my experience, there are more cash back opportunities available for gasoline purchases than there are at grocery stores and restaurants.
However, when you use the app, you do not get immediate cash back. Instead, the cash back program adds credits to your overall rewards account until you reach the minimum balance ($10) needed to redeem rewards. This means you still have to initially pay the full price at the gas station or the grocery store because this is not a discount program.
How Does GetUpside Work?
GetUpside is available on the Apple Store and Google Play Store and ready to install on your iOS or Android device from the button below.
Once installed, the app will show you businesses near your current location where you can get cash back rewards. Whenever you shop in one of the stores, your rewards accrue as a cashback balance. You can then redeem these cashback bonuses in several ways, including direct deposit into your bank account, deposit into PayPal, or redeem them for a variety of gift cards.
**GetUpside previously allowed you to have a paper check mailed to you, but this option is no longer available.
You will earn a bonus for every gas purchase you make in conjunction with the app. According to GetUpside, you can earn up to 25 cents per gallon of gas you put in your car. However, this doesn't mean that all gas stations offer 25 cents for every gallon cash back.
Most will provide between three and 11 cents, but there are days some stations will offer up to 30 cents per gallon.
The average discount I see in my area on gas purchases is between 12 cents and 21 cents per gallon in cash rewards.
However, it's important to pay attention to the overall price per gallon between stations when using the app. For example, a gas station that offers a bonus of 30 cents per gallon but sells gas at 60 cents more than cheaper gas stations will not give you any actual price savings.
The app will show you the bonuses and normal price per gallon that different stations and stores offer. Before you head out to make your everyday purchases, check the grocery store or nearby gas stations that provide cash back deals.
Is GetUpside Legit?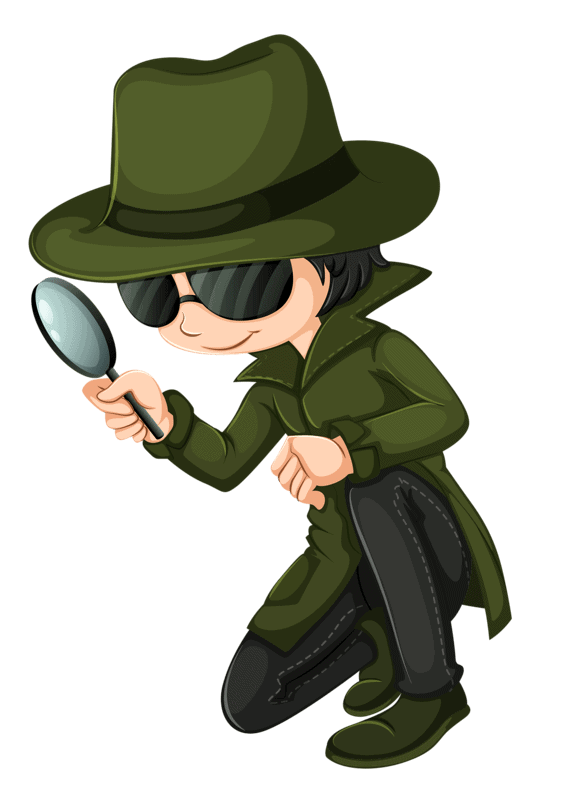 GetUpside works as a lead generation company that encourages customers to visit participating businesses. Whenever you use the app and claim an offer, GetUpside will register as having sent a customer to that gas station. With this simple mode of operation, they are paid by the partnering businesses for each referral.
GetUpside sends people to local businesses, local businesses profit from the customer, and the customers get extra cash in their pocket. It's a win-win for everyone involved.
The company has many similarities with delivery companies such as Doordash, Uber Eats, and Grubhub. At the heart of these companies, they generate leads for the businesses they work with. GetUpside claims they do not offer discounts, and instead, they bring customers into a business, which is how they benefit you as the customer.
From my personal experience, as well as the other reviews online, GetUpside is a legit business. Millions of people have downloaded the app, and most of them report a positive experience.
Common Negative Experiences
However, one reviewer described a not-so-positive experience. She wrote that the recommended gas station she visited charged 60 cents more per gallon than other gas stations in the same neighborhood. Even if such a gas station offers savings of up to 40 cents per gallon through the GetUpside cash back app, the cost of gas was still higher than that in other gas stations.
This means that customers should check the prices on the app before deciding to go with the highest rewards option. Check the cost of gas from different gas stations compared with the savings per gallon before selecting any cashback offers.
GetUpside Better Business Profile (BBB)
A search of the Better Business Bureau shows GetUpside is considered a "Coupon Service" with 4.77 out of 5 stars out of 836 customer reviews. It currently has a "B" rating and has been accredited since November 16, 2020.
GetUpside current contact information is:
1701 Rhode Island Ave NW
Washington, DC 20036-3001
Phone: (800)741-6726
CEO Mr. Alex Kinnier
How Long The GetUpside App Has Been On The Market
Based out of Washington DC, the GetUpside app has operated since 2016 and boasts many positive reviews and users. It is a creation of John Rubio, Rick McPhee, Joanna Kochaniak, and Thomas Vaughan. The team was also joined by Alex Kinnier and Wayne Lin, who worked for Google before joining the GetUpside team.
Are There Any Service Fees To Use GetUpside?
There is no service fee or cost for you to use GetUpside. As long as you make purchases from the businesses the app works with, you rack up cash back earnings.
The Number Of Users On GetUpside
Based on the increase in users month over month, it's apparent GetUpside is a fast-growing company. For Android and iOS users, the app has been downloaded over two million times. Today, there are millions of current users on the app.
In 2020, GetUpside partnered with Checkout 51 and GasBuddy, so now they have personalized deal technology that allows them to accommodate millions of users every month. According to GetUpside, most of their users joined the program in 2020 with the advent of Coronavirus.
Where You Can Save Money With GetUpside
When the app started, it was only available in a few cities. However, in 2020, several other markets were added, and currently, 48 states, including the District of Columbia, have places where GetUpside rewards are available.
Currently, GetUpside is partnered with 30,000+ businesses and 25,000+ gas stations.
When you allow the app to access your current location, it will show you all of the nearby area businesses that offer cash back incentives.
Some of the gas stations that work with GetUpside include:
Shell
Conoco
BP
Valero
Sundco
RaceTrac
Phillips 66
Mobil
Exxon
Circle K
Chevron
Speedway
Marathon
For grocery purchases, you can go to stores, such as:
Carlie C's
Streets Market
Gelson's
GW
Piggly Wiggly
Good Food Markets
There are also several restaurant cash back bonuses, including:
Burger King
Papa Johns
Dunkin Donuts
Wendy's
Popeyes
QDOBA Mexican Eats
Avocadish
Sweet Baby Ray's Barbecue
roti
laMadeleine French Bakery & Cafe
There are many other local businesses that the app accommodates. A quick check on the app will show you which local businesses in your area have cash back offers.
**Note, cash back is not available for delivery purchases
How Much You Can Save On Gas With GetUpside
The savings you get from a business will depend on the relationship between the local company and GetUpside. According to GetUpside, you can save up to $0.25 per gallon. However, most of the businesses offer less than this. From my experience, you will save about 10 cents per gallon at most convenience stores.
Do I Need To Use A Credit Or Debit Card With GetUpside?
You can use either a debit card, credit card, or both. First, you need to enter the credit card that you use to buy gas or shop for groceries into the app. If you use two or more cards, enter both cards on the app in the "my wallet" section. Then, after the purchase, you need to identify which card you used in the app to link the sale to your rewards.
This does not give GetUpside authorization to make any charges on your credit card, but it allows GetUpside to verify the purchase you are claiming.
GetUpside will not accept payments made for gas purchases with:
Cash
Prepaid Credit Cards
Prepaid Debit Cards
Gift Cards
EBT Cards
WIC
CNAP
Easy Pay
Fuelman
FM
EFS Fleet Card
Personal Check
Chime Cards
Door Dash Pay
PayPal QR
Fuel Loc
Do You Need A Receipt To Claim Rewards?
Today, GetUpside has advanced its system that a receipt is not a necessity for most purchases. For most businesses where you make a purchase, you only need to click the "Check-In" button, and you are good to go. When functioning properly, the upgrades on the app from 2021 enable you to use the app without the need to upload a receipt.
However, when the system is down or unable to verify your location, the app has an option to take and upload a picture of your credit card receipt to verify the purchase.
GetUpside With Other Rewards Like Fuel Points
I was happy to find out you can stack your rewards. If you already have a card that gives you rewards, you have the option to pair your purchase with other loyalty programs and credit card cash back rewards. However, GetUpside will reduce the cashback you get per gallon if you use a rewards or promotion card. This is done to account for the cost of the other promotion.
According to GetUpside, the adjustment to reduce the cashback per gallon was made at the request of gas stations. If a gas station pays for other promotions and then for the GetUpside cashback, they may end up losing money on the sale.
Steps To Use GetUpside
These are the steps I took to start using GetUpside:
Step 1: Download the App
The first step is to download the GetUpside app from the link below or the Google Play Store or the Apple Store. Then, follow prompts to install the app.
As a new user, you need to create an account with your Facebook, Google account, or email address. Then, to start seeing available deals, you need to turn on location services on your phone to see stores and stations near you that work with GetUpside.
GetUpside Referral Program
Once you sign up, you will be provided a unique referral code. If someone uses your code to buy gas, you will get 15 cents cash back extra for your next gas purchase. The idea behind this kind of business model is to keep marketing the businesses that work with GetUpside. This first-time purchase offer comes in handy if you are unsure about GetUpside.
Referral bonuses are a great way for you to save even more at the pump.
Link Your Payment Card
After signing up, you need to link your payment card. GetUpside allows you to use a debit or credit card. GetUpside has a firm privacy policy and only requires you to provide the first six digits and the last four digits of the credit or debit card. You do not have to give the expiration date or the CVC of your card, making the information you provide secure.
After creating an account, follow the steps below to add a card:
Open MyWallet
Click Add New Card
Enter Card Information
Click "Done"
If you want to add another card, click the "Add Another Card" button below the added card. Adding a second card is important if you use different cards when shopping for gas.
According to GetUpside, they employ advanced encryption technology to keep your data safe.
Why it is important for you to enter your card details
Whenever you use the card at a gas station, GetUpside will recognize the transaction based on the card information you provide as well as the transaction recorded at the point of sale. This system is simple and doesn't involve uploading receipts.
Step 2: Find Participating Businesses In Your Area
The GetUpside app home screen shows businesses near you that have offers. They also show the effective price. The screen works the same way Uber shows you nearby drivers on their app. If you see a gas station near you, the app allows you to zoom in to see more details. You can also drag the map to see offers in other areas near you.
There is also a search bar at the top of the app that allows you to search for locations in your area that sell gas and offer bonuses. Note that the effective price shown on the app is not what you pay at the gas station. Instead, you will pay the regular price of gas but get your real cash savings after reaching a minimum amount of $10 in your account.
If you see any offers you like, click on the green icon next to the gas station, and a page will open to offer more details. In addition, you can click the button "More Info" to see other information about the gas station from the popup page.
Other details you can see include the name and address of your chosen gas station and gas prices at that station.
Step 3: Claim an Offer
Click on the "Claim" button and visit the gas station within the next few hours. When you get to the gas station, click on the "Check-In" button that shows at the bottom of the screen before filling your tank. (If there is no "Check-In" button, you will need to upload your receipt) Next, you need to use a card that is registered on your GetUpside account. If you have several cards registered to your account, you need to select the card you intend to use for the purchase.
Unclaim an Offer
You no longer have to take a photo of the receipt from the gas station. If you change your mind about buying from a specific gas station, you can un-claim an offer. You can also go back to the home screen, click on a different gas station, and claim their offer.
If there are any issues, you can take a picture of your receipt from within the app and submit it for processing.
Step 4: Complete Your Claimed Deal
You only need to click "Check-In" on your phone when you get to the gas station.
Step 5: Upload the Receipt or Check-In
The last step is to check-in or upload a receipt from the merchant. If you can check-in, the process is simple for you as you do not have to take a snap of the receipt. The app will show you which businesses allow you to just "check-in" and which require you to take a picture.
Step 6: Cash Out!
Once you have claimed your offer, GetUpside will add your savings to your account within 24-48 hours.
There are different reward options and ways to redeem your bonus points. For example, you can choose to go with:
Direct deposit – by linking your bank account, GetUpside will transfer funds directly into your account.
PayPal – Here, you will pay a $1 fee if your cashout is less than $15. However, GetUpside will waive this fee if you refer someone to the app. As long as your referral is still active, your fee will be waived. If you want to redeem your points quickly, this is a good option.
Digital Gift Cards – To get a gift card, you need to have at least $10 in your account. GetUpside only allows you to redeem rounded amounts as they do not deal with cents. The app will send the gift card electronically to you to make the process easier.
Current gift card offers:
Ace Hardware
Amazon
AMC Theatres
Apple
Applebee's
Bed Bath & Beyond
Bloomin' Brands
Cabela's
Chili's
Chipolte
CVS Pharmacy
Domino's
Dunkin Donuts
Google Play
H&M
Home Depot
Kohl's
Lowe's
Maggiano's Little Italy
Nike
Panera Bread
Starbucks
Taco Bell
Target
Walmart
According to GetUpside, it may take up to 10 days for you to get your cashback. However, in my experience, the process only takes two or three days.
GetUpside Promo Codes
GetUpside occasionally offers promo codes to save additional money. When new promo codes are available, GetUpside will send an email to the email address you have on file to notify you of the additional savings.
The referral program offered by GetUpside is highly effective. Every new member gets a promo code they can use to refer their friends to GetUpside. In addition, if you join GetUpside using a promo code, you will get a bigger bonus, $0.15 additional, for your first purchase. To claim your bonus, sign up with the link below.
Pros of GetUpside
Below are some of the advantages of using GetUpside:
The app is completely free. There are no registration fees or any other fees to save money on groceries and gas. It is also easy to create an account, and it works the same way as other common apps such as Uber.
By using GetUpside, you will end up with money back in your pocket when using the app. The savings may only be a few cents per gallon, but you will end up with significant savings over time if you purchase gas often. Using the app can save you even more than the local station with cheap gas prices.
The personalized recommendations have made it easy to use the app. Fitted with newer technology, the app studies your shopping history and your shopping behavior to give you perfect recommendations.
Generally, the app doesn't have any complex features. You can do everything from the home screen. Open the app, check the retailers near you with offers, click on an offer, and claim the offer. With the new system, you do not have to scan and upload a receipt for most businesses.
The referral program is also highly advanced. It helps you save more for your first purchase and also save on the PayPal fee. Whenever you invite someone to use the app, and they make a purchase, you will get an additional $0.15 per gallon on your next purchase added to your cash back balance.
There are several ways to cash out. For example, you can opt for dinner, a movie night, cash, and other gift card options for your cashback.
Cons of GetUpside
While there are so many good things to say about GetUpside, there are a few that the company might need to improve on. Here they are:
You cannot pay with cash. This is not a concern for most people as people have resulted to using cashless means of payment.
You might also have to spend more on gas initially. Many of the gas stations that work with GetUpside are among the most expensive. Because GetUpside is not a discount program, you will pay the total price of gas and groceries and then wait to cash out. If your budget only allows you to buy from the cheaper gas stations, you will have to adjust the budget as you wait to redeem your points.
GetUpside is only available in certain areas. For instance, although they work with grocery stores, you can only get savings in three or four states in the U.S. This means that most of the other states will only benefit from gas savings. For your savings to be substantial, you need to use GetUpside in different stores. If you save $0.50 on gas, $0.80 on groceries, and more on the same day, you will have enough to redeem within a short time.
Customer Reviews
I have used GetUpside and was able to cash out. The system is legit. According to the app, they have given out more than $100,000,000 in cashback. I wanted to see what other people have to say about the app and its services.
On Google Play Store, the app has a rating of 4.6 out of a possible 5.0 stars. Most users have only positive things to say about the app and its usability. On the Apple Appstore, the app has a rating of 4.8 stars out of a possible 5.0 stars. On this platform, people also have good things to say.
The most negative reviews revolve around the unrealistic expectations of the user. For example, although the app says you can save up to $0.25 per gallon, you will probably not save that much on each purchase. Some people may also fail to tap the Check-In button because it takes longer, and they end up losing their savings.
Our GetUpside Review Conclusion
From my three-month experience, I have cashed out twice and had the money deposited into my bank account. It has been a seamless process and is actually pretty easy to use. In addition, I have been able to locate gas stations I didn't know about through the use of the location services.
Keep in mind you will not get rich using this app. However, it will save you a few bucks each time you go to the pump and slowly adds up over time. It may take a few months for you to reach the minimum cash out balance of $10, but that's $10 you would not otherwise have had.
General FAQ
What is the catch with the GetUpside app?
There is no catch; you buy gas or groceries from a merchant that works GetUpside, and you get a bonus. The business hooks people with its referral program that allows you to earn more when you invite someone. This referral program is nothing new as it has helped thousands of businesses market better.
How does GetUpside make money?
GetUpside earns a commission every time you purchase from one of the partner businesses. If the business you buy from offers cashback rewards, the merchant will give a fee to GetUpside.
Does GetUpside have a limit?
GetUpside is valid for the first 50 gallons of gas for each offer you claim. However, there is no limit to how much you can earn over time with GetUpside.
How long does it take GetUpside to process my cashback?
Creating an account takes a few minutes, and you can start saving money. The check-in process only takes a few seconds to register your bonus and add it to your account at the gas station. It may take between 1 – 2 days before you see your bonus in your account.
Cashing out your bonus only takes two or three days. However, GetUpside warns that it can take up to 10 days.
How do I delete my GetUpside account?
There is no delete button on GetUpside. If you no longer wish to use your account, you have to contact GetUpside through email and ask that they delete your account. As a user, you have the right to ask any company that holds your data to remove the data from their systems.
Can you use cash with GetUpside?
No. The app doesn't allow you to redeem rewards with a cash purchase.
Who owns the GetUpside app?
GetUpside is a creation of John Rubio, Rick McPhee, Joanna Kochaniak, and Thomas Vaughan. The team was also joined by Alex Kinnier and Wayne Lin, who worked for Google before joining the GetUpside team.
How do you contact GetUpside customer service?
If you have any issues, you can reach GetUpside through their in-app help center, or you can write them an email at support@getupside.com. To get in-app help, click "Help" and then click the blue pen icon to start a conversation.
What are some of the common complaints from users?
Most users only wish that GetUpside was available in all markets and could cover more businesses. Currently, the app doesn't cover all markets, and some people and companies are left out.
How much time do you have to make a purchase after claiming an offer on GetUpside?
You must claim your offer within four hours and upload any receipts within 24 hours.
Does GetUpside sell my information?
According to their privacy policy, GetUpside does not sell any user information.
What is the GetUpside Blue Lightning Badge?
If you see a blue lightning badge by a retailer, this indicates they accept the virtual "check in" process rather than uploading a receipt.
What is the "My Wallet" in the GetUpside app?
The "my wallet" feature is a quick link to your most used cards. You can add, change, or delete cards from within the "my wallet" function.
Does the GasBuddy card work with GetUpside?
Yes, it does! Add the GasBuddy card to your "my wallet" section to use it with GetUpside.
Is there a limit to how much gas I can purchase?
Yes. Each offer is limited to the first 50 gallons of gas.
How much cash back do people get with GetUpside?
Frequent users earn an average of $148.04 a year with the GetUpside app.
Does GetUpside work with delivery?
GetUpside does not work with delivery purchases. Purchases must be made in-store to use the GetUpside app.