Hometap
Pros
No monthly payments
Electronic application and contracts
No impact on credit score
Cons
Can force you to sell your home after 10 years
Can cost more than a home equity loan
Maximum cash is less than a traditional home equity loan
If you have equity built up in your home and need access to cash, you have a few options. You could apply for a home equity line of credit, also known as a HELOC, use cash-out-mortgage refinancing, or sell a share of ownership in your home's value to a company like Hometap.
This Hometap review will help you decide if Hometap is the right choice for you.
Hometap Provides Alternative To Loans To Access Home Equity
Your home is most likely the largest and most valuable asset you will ever own. Over time, it continues to be more valuable as you pay your mortgage as the real estate market in your area experiences general increases. This Hometap review will help you determine if using Hometap to access your built-up equity is a good idea or not.
Reverse Mortgages And Home Equity Loans
Since 1986, home equity loans have been available, and more recently, older homeowners can take advantage of reverse mortgages. For some homeowners, these aren't good options. To qualify for a home equity loan, you must meet minimum credit score requirements and income standards.
Self-employed individuals may find it especially difficult to document the needed income to qualify. Taking on a home equity loan also means having more debt, which accrues interest and requires a monthly payment. For cash-strapped homeowners, this may create even more hardship.
Cash-Out Refinance Option
A cash-out refinance is an alternative to a home equity loan, but this again means increasing your overall debt. Typically these loans are done when the homeowner can lower their interest rate, but depending on how much cash you take out, you could still be facing larger monthly payments over an even longer period of time.
Reverse mortgages can be a good option for older homeowners who want to stay in their homes but need the home's cash value now. These loans are available only to homeowners who are at least 62 years old and can be quite expensive to arrange. However, there are no monthly payments, and the reverse mortgaged does have to be settled until the home is sold or the homeowner can no longer live in the house.
With both a standard home equity loan (HELOC) and cash-out mortgage refinancing, you run the risk of losing your home to foreclosure if you cannot keep up with the monthly payments.
Home Equity Investment Firms
For homeowners who don't meet the criteria for a home equity loan, cash-out refinance or reverse mortgage, the ability to access their home's equity was nonexistent until recently. Now homeowners can work with home equity investment firms, such as Hometap, to use the equity in their home to get the cash they need without having to worry about qualifying for a loan or taking on additional debt.
Along Comes Hometap
Jeffrey Glass and Max Campion are both long-time entrepreneurs who frequently seek investors to help grow their businesses. In exchange for a share of ownership, these investors provide the capital needed to grow and expand it. The pair began to imagine a way that this same principle could be applied to homeownership.
In 2017, the team founded Hometap, a home equity investment firm headquartered in Boston, Massachusetts. Operating first in six states and later expanding to 12, Hometap offers a unique alternative for accessing your home's equity.
Operating much as a business investor does, Hometap provides homeowners with a cash payout of a portion of their equity in exchange for a share of the property ownership. The homeowner can get the funds they need to pay off other debt, renovate and improve the house, or even purchase a new home.
Hometap receives the initial investment and an agreed-upon percentage of the home's sale price or its current appraised value when the homeowner decides to sell the house. This new loan alternative has provided homeowners with a way to receive debt-free cash and remain in their homes.
How Does Hometap Work?
Working with Hometap is a reasonably straightforward process that can be done almost entirely online with your phone.
The Application Process
The application process starts by filling out an investment request and providing some basic information about you and your property. This takes only a few minutes, and you'll find out right away if you qualify for an equity investment.
Investment Estimate
A Hometap investment manager will then prepare an investment estimate in the form of a proposal. This will state how much cash they are willing to give you and how much of an ownership stake they would like.
Investments range anywhere from five to 30 percent of your home's value, up to a maximum of $300,000. Ownership stakes are typically 10 to 20 percent but can vary.
Glass and Campion emphasize that every situation is different, and your investment proposal will be based on your particular circumstances. Everything about a Hometap investment program is tailored to providing the best solution possible for your situation.
Third Party Appraisal
Once you receive the investment proposal, a Hometap investment manager will call to discuss it with you and answer any questions you may have. If you decide to move forward, you will complete a short online application, and Hometap schedules a third-party appraisal of your property. After the third party home appraisal, the investment deal can be finalized.
Signing Closing Documents
After electronically signing the paperwork, the closing date is set, and after four days, the funds are wired to your bank account. Hometap takes care of filing all the required documents to show Hometap's share and ownership stake by creating a lien on the property.
Why Was Hometap Created?
Glass grew up in a Brooklyn neighborhood where he watched families struggle to maintain their homes and make ends meet. In his adult years, he often thought there had to be a way to help struggling homeowners use their homes' value to ease their financial burdens.
When he met Campion, the two began to envision a way to create a smart new loan for homeowners that eventually became a concept to share in the appreciation of a home's value that did not involve a traditional loan at all. Hometap was born from these ideas.
The pair realized that there were several house-rich but cash-poor homeowners who would be willing to give up a percentage of their home's ownership in exchange for the cash they needed, as an alternative to taking on more credit card debt.
Hometap's Mission
Hometap's mission is based on homeowners succeeding in managing their finances, staying in their homes, and working to increase their property value. The money the company makes is at the end of that investment term at the time of sale. They receive payment for their ownership stake in the home along with an agreed-upon percentage of the home's total current value.
There are some exclusions in this calculation. For instance, if you renovate your home after the investment, the renovation value may be deducted from the home's current appraised value before determining the final payout to Hometap. Again, each situation is unique, and it's best to contact your Hometap investment manager to discuss your plans and how it will affect your final settlement.
Hometap Shares Risk
Hometap also shares the risk that the home will lose value, such as in the housing market crash in 2008. Should that happen, it is possible you would end up paying off Hometap's investment with less than the original investment amount. That is one reason for the 10-year term of the investment. In most real estate markets, homes will appreciate in value over that time.
Why Would I Use Hometap? The Pros Of Using Hometap
There are benefits to working with a home equity investment firm such as Hometap. First and foremost, this is a way to access the equity in your home without having to take on more debt. You do not make monthly payments to Hometap, and the investment does not accrue interest.
No Impact On Credit Scores
For homeowners looking to use their equity to pay off credit cards or other debts without dipping into their savings, this could be an attractive way to lower their overall debt. Second, getting a home equity investment from Hometap does not impact your credit score.
While your credit is a consideration in determining eligibility, your investment manager can get the information they need without making a hard inquiry on your credit. Third, you do not need a home inspection to close a deal with Hometap.
Remain In Your Home With No Monthly Payments
Finally, you continue to live in your home and do whatever you wish. Hometap does not get involved in home maintenance or renovation decisions or any aspects of operating and maintaining your home. As long as you keep mortgage payments, taxes, and insurance current, you won't hear from your Hometap investment manager until it is nearing your settlement date.
You also do not need Hometap's permission to sell your home, although your contract will obligate you to inform the company that you are selling and to keep them apprised of the process.
Reasons To Be Cautious. The Cons Of Using Hometap
As is the case with any home equity financing option, homeowners should carefully consider their situation and needs to determine the best option for accessing the equity in their home. Hometap is a relatively easy way to accomplish this, but it may not be right for all homeowners.
Limited Number Of Locations
The first consideration is whether or not you live in the states where Hometap is licensed. The company can currently work with homeowners in:
Arizona
California
Florida
Maryland
Massachusetts
Michigan
Minnesota
New Jersey
New York
North Carolina
Oregon
Virginia
*The company plans to continue expanding into other states in the coming years.
Plan On Selling In Ten Years
You should also seriously consider how long you intend to remain in your home. If you have no plans to move within ten years, you should make sure you plan how you will pay off the investment at the settlement date.
While Hometap does not require that you sell your home, the final settlement will pay Hometap their share of the value of your home. This includes the initial investment and the agreed-upon percentage of the increase in the home's value, with some exclusions.
This is a relatively significant amount of money, which could be covered by a cash-out refinance or a traditional home equity loan. However, if you cannot secure the payoff funds to buy out Hometap's share, Hometap can force you to sell your home to settle the investment.
Less Cash Than A Home Equity Loan
Another issue to consider is how much cash you need. Hometap's equity investments range from five to 30 percent of your home's equity, with a maximum payout of $300,000. If you need more cash than that, you may want to consider a home equity loan or cash-out mortgage refinance.
Home equity loans typically allow homeowners to access 80 to 90 percent of their home's equity. For example, if your home has a current appraised value of $500,000 and you owe $300,000 on your mortgage, you have $200,000 in equity. A home equity loan would give you access to as much as $180,000 of that equity, while a Hometap equity investment would only provide you with a maximum of $60,000.
May End Up Costing More
You could end up paying more for a Hometap investment than a home equity loan.
For instance, if you take out a $30,000 home equity loan on a $200,000 house at an interest rate of 5.6 percent, you will pay $39,230 over the 10-year term of that loan. With a Hometap investment, at the end of 10 years, you could pay $50,000-$53,000, depending on the exact terms of your investment contract. This cost difference could make a difference for homeowners who are not carrying significant debt who can qualify for a home equity loan.
There are fees associated with a home equity investment, typically rates ranging around three percent of the investment. These fees are deducted from Hometap's final investment offer before the funds are wired to your account. Homeowners should consider this when determining how much cash they will be able to access with Hometap.
Who Qualifies For Hometap?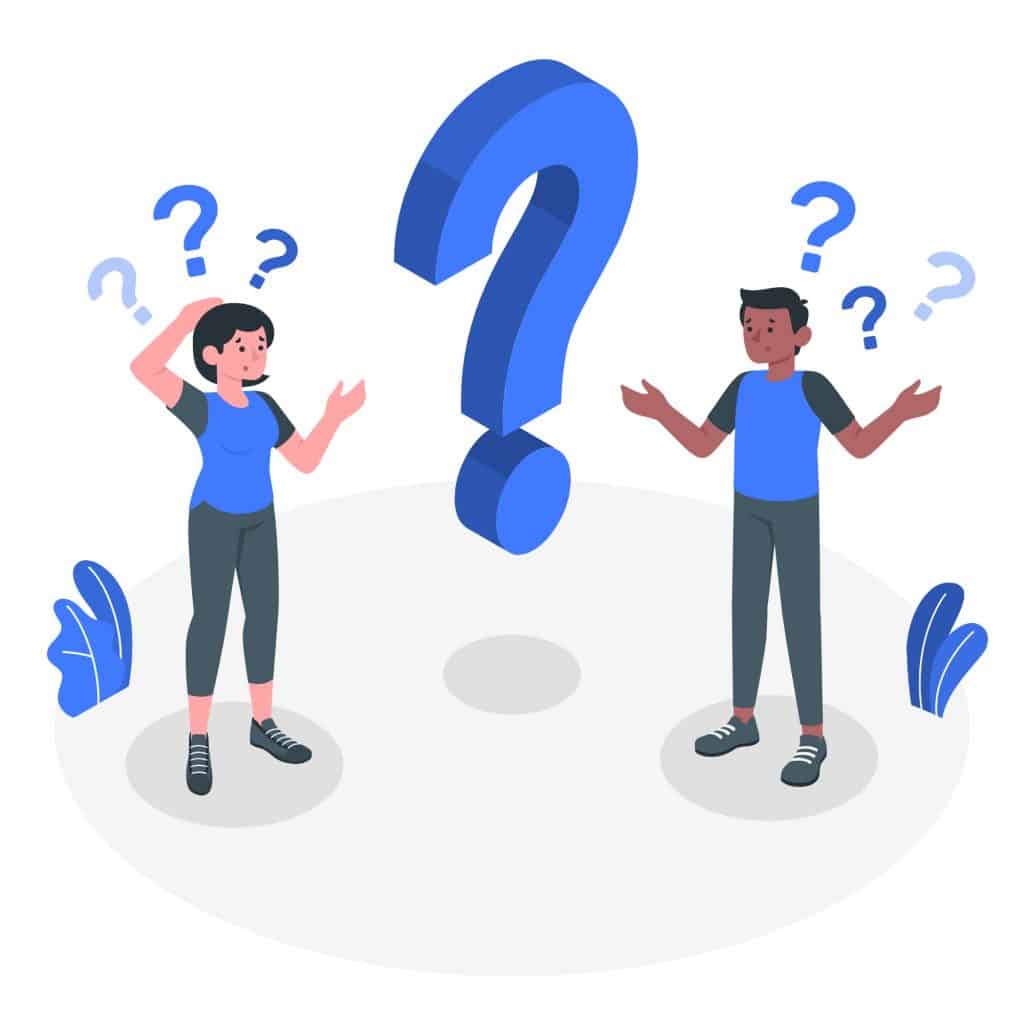 While some homeowners within their states of operation will qualify for a Hometap equity investment, not all homeowners will be able to do so. If you have less than 25 percent equity in your home, you will likely be unable to qualify for this program. While there is no defined minimum credit score, Hometap prefers to work with homeowners who have scores above 600.
You must also reside in your home for at least six months out of the year. Hometap does not make investments in a vacation property, although they will consider rental properties under certain conditions.
Glass and Campion emphasize that each situation is unique and decisions are tailored to your specific circumstances. Homeowners are under no obligation to accept an investment offer from Hometap, but the partners encourage people to apply when deciding how best to access the equity in their home.
Comparing Home Equity Investment Firms
While Hometap is not the only home equity investment company in the country, they do work a little differently than the others.
Some equity investment firms, such as Unison, will only work with homeowners who have higher credit scores. Others, such as Point, are repaid with the investment plus a total share of the home's current value, not just an agreed-upon percentage. That leaves homeowners unsure how much they will need to pay off the investment until the end.
Point, Unison, and others may also choose to discount your home's value when making the initial investment offer. Known as a risk-limiting adjustment, this is done to protect the company from declines in your home's value. This could leave you with the ability to access less cash than you need.
Glass and Campion created Hometap with the idea of offering the best benefits of home equity investment arrangements with fewer drawbacks. The company limits the impact your credit score has on your ability to qualify and does not engage in risk-limiting adjustments to your home's value.
Although Hometap offers less access to your home's equity than some of the other firms, they also allow you to adjust your home's appraised value. This is done by deducting the cost of any improvements you have made before determining the final payoff when it comes time to settle Hometap's investment.
Is Hometap A Good Idea?
Determining if a Hometap equity investment arrangement is right for you requires you to seriously consider your current circumstances, how much cash you need, your plans for the home, and the overall real estate market in which you live.
Even if you qualify for an investment, you might want to think about talking to your mortgage lender about a home equity loan or cash-out refinance.
Each Situation Is Different
You should prioritize your goals and consider which option will work best for your situation. You also need to consider your long term plans and how an equity investment would work into those. If you are planning to remain in your home for more than ten years, a Hometap investment might not be the best option for you unless you know you will be able to come up with the funds to settle the investment.
Homeownership has long been heralded as part of the American dream, and for many homeowners, it is a positive experience. For homeowners who need access to the cash tied up in their home but can't qualify for or don't want to gain access through traditional home equity loans, a Hometap equity investment can be an ideal way to make homeownership less stressful.
Hometap Can Get You Fast Cash To Change Your Financial Path
Hometap allows more homeowners to use the value of their most significant asset to reduce their financial burden and get back to enjoying the benefits of owning their home. They do this by getting you cash fairly quickly while allowing you to remain in your home with no additional debt payments.
All options for accessing the equity in your home carry benefits and drawbacks. If you are in a situation where your credit score may not allow you to qualify for a home equity loan or if you simply want to get the cash you need without taking on more debt, a Hometap equity investment may be the answer for you.
Frequently Asked Questions
Where is Hometap licensed?
Hometap is licensed in 12 states: Arizona, California, Florida, Maryland, Massachusetts, Michigan, Minnesota, New Jersey, New York, North Carolina, Oregon, and Virginia.
When was Hometap founded?
Hometap was founded in 2017 by Jeffrey Glass and Max Campion in Boston, Massachusetts.
How much does Hometap charge?
Ownership stakes are typically 10 to 20 percent but can vary.
How much money can you get from Hometap?
Investments range anywhere from five to 30 percent of your home's value, up to a maximum of $300,000.
Minimum credit score for Hometap?
While there is no defined minimum credit score, Hometap prefers to work with homeowners who have scores above 600.