If you are considering building a real estate career, you might wonder, "How much do real estate agents make?". It helps to know how much you can earn as a real estate agent before starting a career in real estate. However, a real estate agent's income depends on many different factors, such as their niche (the market in which they are selling), years of experience, and how many hours they work a week. For example, experienced agents earn top dollar.
Agents typically earn less than real estate brokers. However, not all real estate agents earn the same amount of money. Real estate agents come from all walks of life and with varying levels of education and motivation, and their earnings can range from a modest $25,000 or less to $1 million annually.
Suppose you are interested in becoming a real estate agent. In that case, this article will help you learn what the annual earnings are, what factors determine how much money a real estate agent makes, and answer some common questions.
How Much Does A Typical Real Estate Agent Make?
A typical real estate agent makes more than $25,000 as an average income, although they can make up to $1 million annually if they are top estate agents. With the cost of living, they would need to establish a decent annual income. Real
Estate agents can come from different backgrounds and levels of education, which can drastically alter their income. Education requirements are low, with some real estate agents having little or no education and attracting people from all walks of life.
Some people are motivated by money, while others may be more motivated by the challenge of selling properties. Their experience level can be so different based on these various aspects of their background and education.
It is a good career path for those who are ambitious and have some entrepreneurial spirit. The only real estate school is likely to come from learning on the job and developing experience and is timebound.
Most new real estate agents earn very little, primarily because they are still learning the business basics while building client bases. However, they can rely on referrals from satisfied clients to continue building their business as the years go by. They can also learn other ways to attract clients.
Generate referrals and a contact list for further potential sales. This is a great way to generate the first real estate sales.
How Do Real Estate Agents Earn Money?
A first-year agent may have some challenges in their first year as they must establish themselves. Real estate agents earn on commission on a sales transaction, a percentage of their sales price that they share with their brokerage. Their annual earnings depend on how many homes they can sell and the market they are selling in.
Expensive neighborhoods attract high price tags, although harder to sell and more time-consuming, and can be profit-making. They need to have a proven track record in sales to earn big dollars—a real estate education through dedication and experience.
-It Depends On The Number Of Completed Home Sales
It can take time for a new estate agent to establish their customer base and earn a good reputation in selling houses. Therefore, their ability to sell many homes will differ over the years. A commission payout depends on the agreements made and the commission basis for the commission payments.
Sellers may use multiple agents, and selling in a competitive and saturated market may be more competitive and challenging.
According to some of the research online, some of the smaller realtors may only sell 2-10 homes per year which are worth considering. On the other hand, only a small number of realtors can sell over a hundred homes a year. This needs to be factored in when evaluating a business model for investment into the business, and this is verging on the optimistic side, so it may be pretty dire.
-Years Of Real Estate Agent Experience Can Help Your Credibility
Real estate agents can establish the credibility that distinguishes them from other real estate agents by recognizing and understanding their clients. They can do this by paying attention to the needs and wants of their clients from the start to the end of the real estate agent transaction process.
Real estate agents must know their clients well and develop that repertoire. They need to follow what is known as a code of ethics, which is a set of principles intended for professionals to act honestly and professionally, which is beneficial to all the stakeholders involved. A hot market with a competitive edge and credibility is required.
-Professional Network Connections Create A Referral Network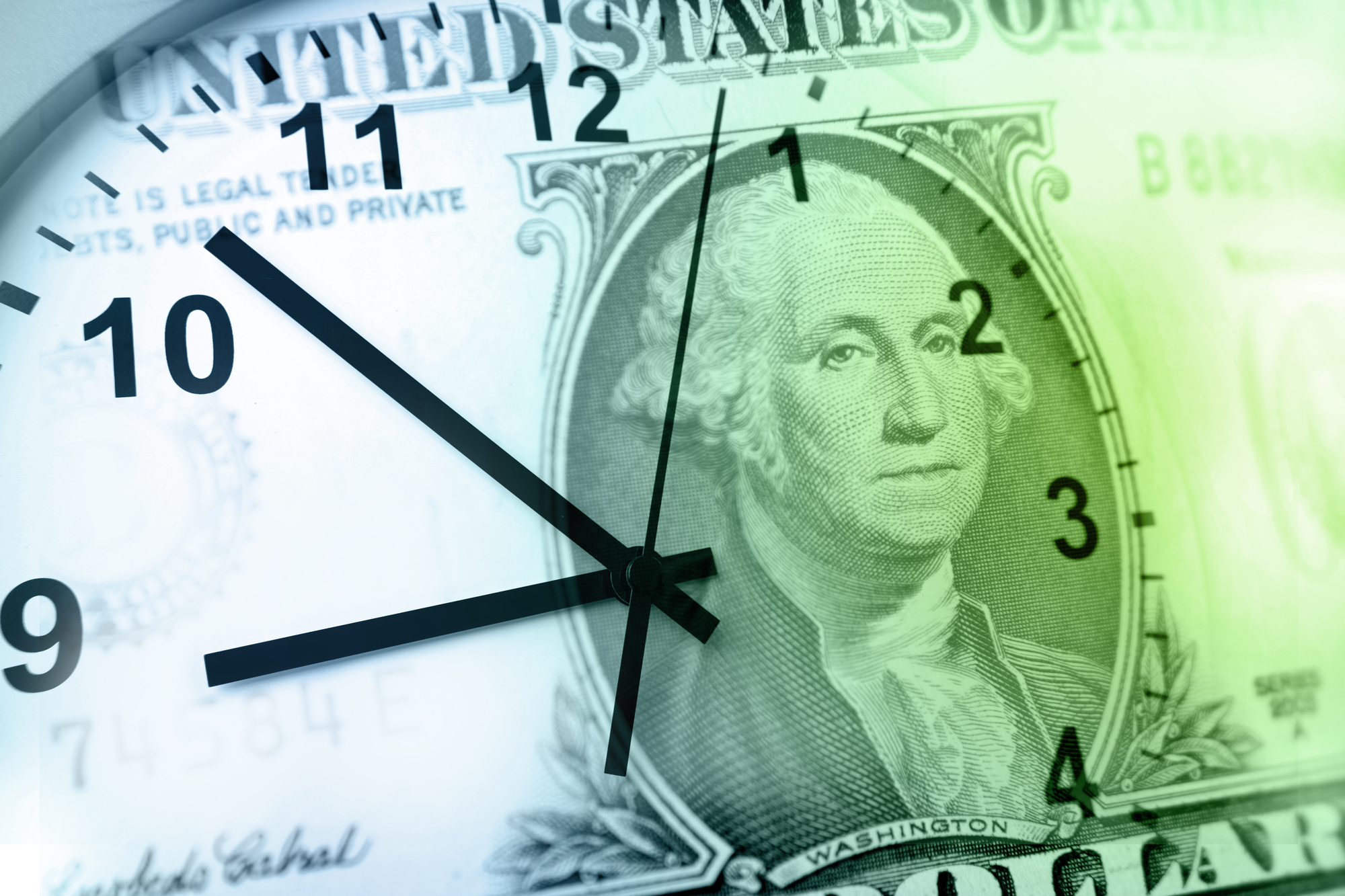 The real estate market requires extensive knowledge of the professional network connections available, and a referral network is vital. A referral network can first be built on existing contacts, and offering excellent customer service and outstanding services is imperative. For example, a real estate agent could have a dedicated website to provide custom services to their clients.
– Business Costs Can Make Real Estate Agents Money
Homes priced at or above a million dollars could take longer to sell, but they will likely have some luxurious elements. There will generally be a 6% commission for a home on this sale price, although it may vary across the market.
That means it can add up to $60,000 on the commission for the final sale on this type of sale. This is then split between the listing and buying agent and their brokers, which is a significant amount of money to make on one sale. A selling agent is a crucial go-between for potential buyers and property owners.
-Brokerage Fees
The brokerage fees for selling a property differ according to the purchase and actual sale, the consultation and negotiations, and the delivery. In addition, specialized services are offered on behalf of clients as an incentive, although care must be taken not to impact the company sales for the business.
Brokerage fees are usually around 5-6% of the total price of the house that it is sold for. However, this can be discounted as brokerages may charge a lower rate, give their clients some incentives, or offer a fixed-fee service.
-Area Of Opportunities Depending On Real Estate Agent Expertise
Real estate agents have competence in fulfilling their duties to clients in negotiating their contracts to reach the property value and complete the final sales. The various processes are quite extensive, and it is up to the real estate agent to know their skillset and how to develop areas of opportunities overall.
This includes the legality of the process, mortgage terms and agreements, the signing of the deeds, the rates, and the contracts. This long-lasting expertise bodes well for them in developing rapport with their existing and new clients through their real estate agent business.
How To Quickly Grow Your Income As A New Agent
One of the quickest ways to grow your income as a new agent is to become a reputable and recognized company. Working open houses is another excellent way to be recognized and to be more noticeable in the local community. Establishing connections with builders or independent contractors is also beneficial as they can be sourced for client requirements.
Affiliation with reputable companies is one way to start as a new agent, as you will likely have little experience. Having someone to help raise your credentials and reliability can be beneficial. Most agents start with a few transactions they have been referred by, which is an excellent way to build a circle through referrals from friends and family. Successful agents are fearless in marketing themselves and need to ensure that everyone knows the business is being developed.
Open houses are a great place to start meeting other potential buyers, and it can be great to meet other agents conducting open houses in the local area. Yard signs are placed outside to promote the open houses, and people can travel for miles to attend them to view the houses.
It is less lucrative to conduct open houses than to list and sell homes, but it can be a great starting point to build a network and generate referrals and a contact list for further potential sales. This is a great way to develop the first real estate sales.
Having a network of builders is a sure start to generate more contacts and establish more referrals for selling houses. Building a brand and being professional is the fastest way to earn some notoriety with others in the local area. It is worth considering what sort of investment the business will require to succeed and to hold some professionalism in a competitive field.
Keeping business expenses is crucial to keeping the business profitable, so managing this efficiently early on is advisable with good accounting. For example, if office space is generated in a real estate office, then it is likely that some office supplies would be required, which would require a small investment.
Experts in the field have recommendations for building a brand with some savvy marketing, and the competition is high, so it can be difficult and challenging to start with. However, specialism will undoubtedly help with working with clients to find their forever homes or for those who may wish to downsize.
A dual agency can be established when a real estate agent works on behalf of a home buyer and seller. However, having separate agents representing each party is usually more common. There is less likelihood of a conflict of interest when the agent negotiates for both sides of the transaction.
-Assist With Short Sales
The sales price can assist with short sales and be negotiated, which may mean that the home is sold for less than what they owe on the mortgage. The homeowner is likely suffering from some financial hardship and has no other option but to sell for a lower value. This will be mentioned in the listing agreement for selling.
-Be A Broker Price Opinion (BPO) Maker
A broker price option is a way to generate extra income so that cash can be increased. This is a crucial way to outsource and subcontract various operations related to third-party vendors. It can mean the outsourcing of services. When BPOs are completed, the in-house expert team usually completes some reviews to ensure that the client base has excellent quality delivery on the services provided.
-Become A Property Manager Over Client Investments
A property manager is responsible for ensuring that the residential and commercial properties can meet the needs of their tenants. This can involve determining rates and marketing vacancies until they are filled.
Client investments can be timelier and more complicated as they need to ensure that the investment decisions are sound and help the portfolio to grow so that it is successful.
This can be an independent and lucrative way to follow another path. The average salary is often higher for a property manager with a salary above $54,947 per year in the United States.
-Gain Experience With Commercial Real Estate
Some experience with commercial real estate can be gained so that it can be easier to start out, although it will require investment initially. In real estate, more firms are established by having an individual or 2-3 partners that can raise equity daily to keep the business afloat.
Experience in the industry can be established by being willing to spend a significant time in the office and research what other companies and investors are doing to attract new customers and retain their existing clients. A clean car that is polished can give a good appearance, and a good knowledge of the local area and layout is strongly encouraged. Many clients will place high demands on the real estate staff as they will often have specific requirements and require suitable properties to be located.
-Become A Broker
A broker is an individual or a company that acts between an investor and an exchange to execute their financial transactions for a commission fee. They act as intermediaries, and brokers will carry out their transactions for stocks or other financials on behalf of their investors.
A listing broker is a real estate broker who is a real estate professional. They usually assist a homeowner with listing their home and marketing it for sale. Some of their duties include determining the most appropriate price for selling the home and establishing the listing, often online. It also includes hosting some open houses for buyers interested in viewing the house for sale.
Real estate brokerages are becoming more common online. Some of the best brokers are now online, so they can establish long-term investors or people new to investing. In addition, costs can be kept minimal.
The Difference Between Real Estate Agent vs. Broker vs. Realtor
The difference between a real estate agent, a broker, and a realtor is that a real estate agent has a license to help people to sell and buy their houses in real estate. In contrast, a real estate broker will do the same job as a real estate agent; instead, they will be paid on commission and work more independently. A realtor, however, will usually be an agent or a broker and may have other industry professions. For example, they would be a National Association of Realtors (NAR) member.
Frequently Asked Questions:
How Much Does It Cost To Get Your Real Estate License?
It costs approximately $325 to obtain a real estate license, and the application fee will usually cost around $25. A background check and fingerprints are also required, costing about $100. There is also a fee for the estate agent exam, usually less than $50.
There is a strict code of practice for working in the real estate industry as they must abide by the various legal obligations and responsibilities in terms of following the laws, rules, and regulations and abiding by them at all times.
Do Real Estate Agents Get A Base Salary?
Most estate agents make their money through their commissions as a single commission can be split between the broker and the agent for the seller and then the broker and the agent for the buyer. The average salary of a real estate agent is approximately $67,666, with the national average salary being $67,666 in the United States. This is based on the data collected by an anonymous survey conducted online. Annual earnings may fluctuate dependent on the business and its promotions.
What Percentage Do Most Real Estate Agents Charge?
The percentage that most real estate agents charge is between 4-5%, although if two agents work on the same transaction, then these are usually split so that there is one for the buyer and one for the seller. The commission is generally divided so that they are equal. Experienced agents can charge a higher commission rate if they offer specialist services. A marketing fee is also required. Being a buyer agent requires focusing solely on the buyer's interest, which can be lucrative as they demand their own fees.
Mortgage lenders will impact the industry as to whether existing homeowners can continue staying in their homes or whether they need to consider downsizing. Another impact is the cost-of-living crisis, where it may not be viable to continue living in a particular area. Finally, affordability factors will impact the decisions made by both sellers and buyers and impact the marketplace and the real estate agencies.
Who Pays The Real Estate Agent Commission?
The home seller usually pays real estate agent commissions. The home seller is always typically responsible for the commission as the seller pays the fee, and the fee is then subtracted from the home sale proceeds. The seller is usually aware that they need to consider the commission when selling their home and that it is a form of business. The commission rate can vary according to the agreements reached at the time.
An example is if a house were to sell at the selling price of $200,000, then the commission split would be at 6%, totaling $12,000, but then this would be split between the seller's agent and the buyer, so they would then each receive $6,000. This is an example of the real estate transactions that can take place in selling a home. This is an average estate agent transaction.
It costs, on average $43, 874 to buy a house in the US, including the down payment, closing costs, and the first month's payment for the mortgage. This is not to mention some associated costs of moving, furnishing the property, and any renovation work or decoration costs. Other hidden fees include insurance or household bills for electricity and internet connection.
The closing cost of the fees and expenses that need to be paid when a house loan is secured is beyond the down payment, as other taxes may also need to be paid alongside all the other expenses, like insurance.
It is worth bearing in mind that the sale price is also open for negotiation by the buyer and can change, although the commission percentage split should stay the same. Real estate commission is very dependent on the house's final sale price. The commission check may be under scrutiny by the sellers as they will do their best to obtain the optimum that they can for selling their property.
Conclusion
Learning about how much money a real estate agent can make is helpful because this profession has a high earning potential. Becoming a real estate agent can be a great career path for those who want to work for themselves, have more control over their schedule, work from home, and set their own pay rates. You do not need a college degree to become a real estate agent. Furthermore, you can help people make life-changing decisions.