Traveling from one place to another, or even from one country to another while working, can be one of the most adventurous things for anyone who loves the life of travel. If you are that person, numerous jobs require travel, which can involve traveling for extended periods of time by road, air, or water.
Some jobs that require travel include flight attendants, nurses, business consultants, massage therapists, train conductors, scuba diving instructors, cruise ship chefs, fitness instructors, travel technicians, vloggers, travel bloggers, English teachers, ski instructors, and truck drivers.
Traveling while working involves moving from one place to another and including foreign countries. Most travel jobs are well-paying, and some don't require one to have a bachelor's degree. In this article, I will review some of the best jobs that require travel, their educational requirements, and their expected annual salary, among other things.
Popular Jobs That Involve Travel
As I mentioned, there are a lot of jobs you can do while traveling or ones that you need to travel from one country to another. While some may not involve movement from one country to another, it may mean that you constantly travel from one location to another. Travel industry jobs include but are not limited to the following:
1. Travel Nurse
A typical day for a travel nurse involves administering tests on patients, listening to patients and assessing their health needs and concerns, conducting physical examinations of patients, and writing reports to be used by doctors who will diagnose, treat, and administer medications to the patient, and also coordinate with other healthcare professionals.
There is no constant workstation for travel nurses since they are always on travel to meet the demand for the shortage of experienced nurses in other healthcare facilities or hospitals.
To become a travel nurse, you must have a bachelor of science or an associate's degree in nursing. You also need to pass some NCLEX-RN exams to be licensed to practice.
When it comes to earnings or salary, a travel nurse can earn about $118,400 per year on average, according to Zip Recruiter salary statistics. It is a worthwhile career and may also come with other covered benefits such as travel expenses, housing, etc.
2. Travel Technician
A travel technician travels from one location to another doing testing, repairs, maintenance, and inspection of equipment, among other functions.
Regarding qualifications, you need an associate's degree in a relevant field to become a traveling technician. For instance, if you are a CT technician, you will be required to have ARRT certification and an associate's degree.
On the matter of salary, a traveling technician in the United States earns an average of about $55,575 per year. On an hourly basis, a travel tech can earn approximately $28.50 per hour. Of course, the more experience, the more earnings you will make annually.
3. Training Specialist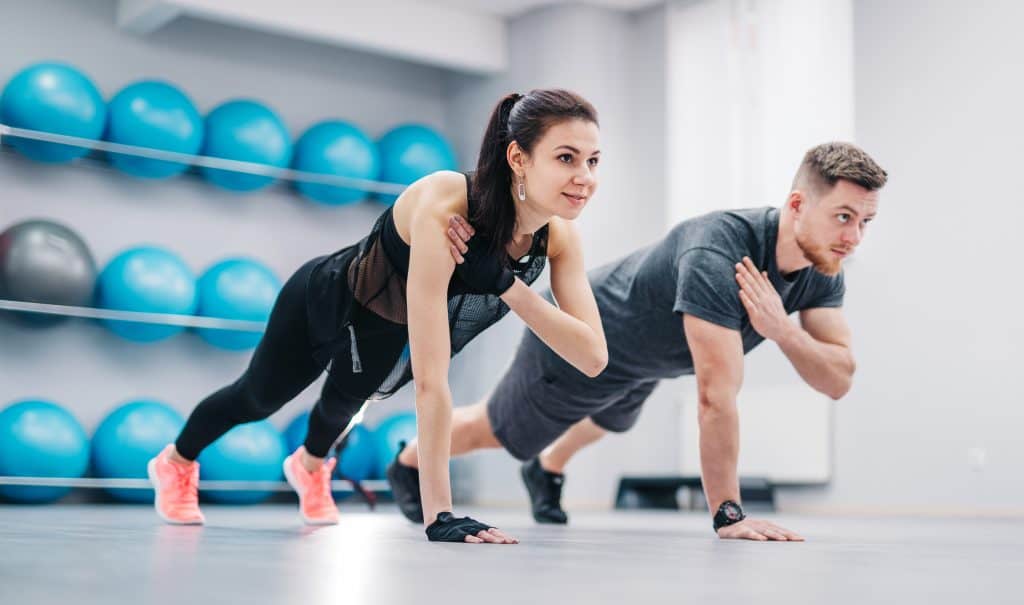 A training specialist identifies the needs for training, determines the method of instruction, develops training outlines, and uses their knowledge to impart some skills to other people through organized group or individual training, demonstrations, workshops, conferences, or lectures.
Training specialists should have a bachelor's degree, but a master's degree is preferred. Also, regardless of the area of specialization or industry, training specialists must have training and development qualifications, instructional design, or human resource development.
According to PayScale salary statistics, the average salary that a training specialist earns is about $58,726 per year. The salary is based on the city where you live in the United States, your level of experience, and your educational qualifications and skills.
4. Flight Attendant
The typical day of a flight attendant is to help the passengers from when they board the plane until when they alight. They help them locate their seats in the plane, take their orders, serve them food and drinks, and ensure that the passengers are comfortable throughout the journey.
You should have excellent interpersonal and communication skills to qualify for this job. Another requirement is that you must have at least a high school diploma qualification and an age requirement of at least 18 or 21 years.
The salary of a flight attendant can vary depending on the airline. However, the average for most airlines is $80,939 per year. Of course, this is a good salary and career path if you love traveling.
5. Train Conductor
What does a typical day for a train conductor look like? First, of course, this is one of the awesome jobs for anyone who loves traveling from one location to another. A train conductor, just like the flight attendant, helps passengers on the train, checks passengers' tickets and helps them whenever they are on the wrong train, takes payments from the passengers, and oversees safety and comfort, among other duties.
In most cases, being a train conductor entails on-the-job training and undergo extensive training programs, and you only need to have at least a high school diploma. However, in some cases, the employer may also require you to have the necessary certifications before they can take you.
When it comes to earnings, the average salary of a train conductor in the United States is about $49,723 per year, according to Salary statistics. But, of course, it varies by location, employer, and experience.
6. Cruise Ship Chef 
The work of any chef is to prepare menus from different recipes, manage food supplies inventory, manage the kitchen equipment, and plan meals or dishes for the guests. On a cruise ship job, a chef performs all the duties that they could have performed in a hotel or restaurant.
A cruise ship chef should be able to multitask and manage time and have a passion for working on travel. In addition, you should have acquired formal food service training from culinary school. In addition, a minimum of a high school diploma qualification or a GED is also required.
You should expect an average salary of about $60,385 per year in the United States, according to Zip Recruiter salary statistics. Top earners, however, can make about $95,000 annually or an hourly rate of $46.
7. Business Consultant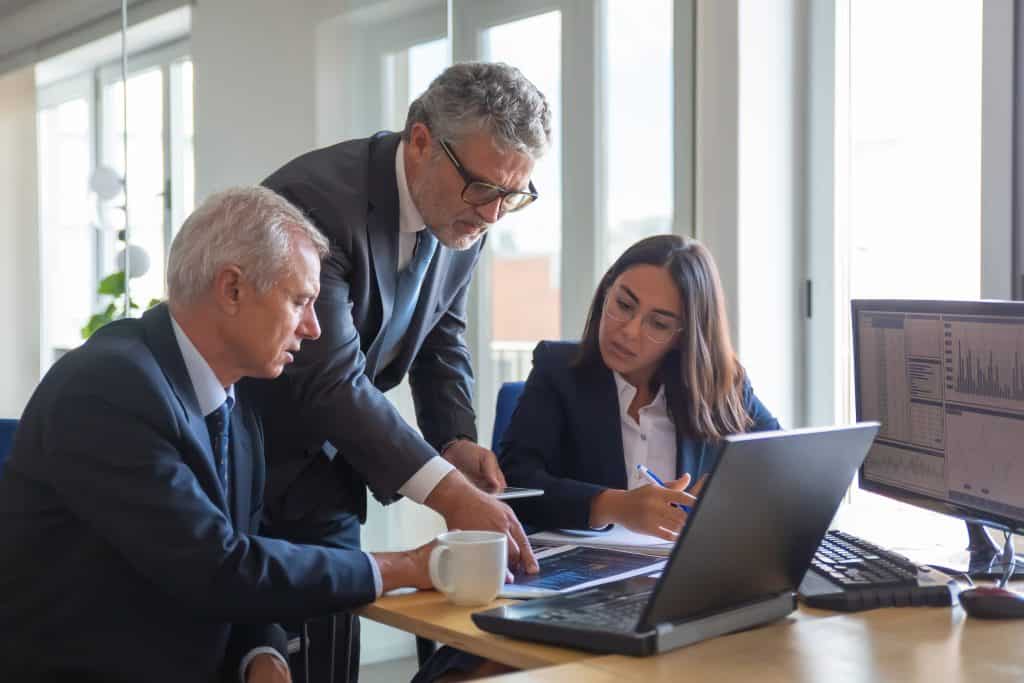 A business consultant is a professional tasked with meeting clients and performing assessments as required, organizing business projects and assigning them to relevant personnel, developing business plans, reviewing the business and compiling reports, and also helping other companies to strategize, optimize, and enhance their business models for profitability and sustainability.
There are plenty of opportunities for business consultants, but you need a bachelor's degree, preferably in business or any related field. In addition to that, you are required to have professional qualifications such as Certified Management Consultant (CMC). Depending on the nature of the position, some employers may require an advanced degree for one to qualify for this position.
The average salary for a business consultant in the United States is $77,509 per year. It is, therefore, the best career choice for anyone that loves travel and business-related careers.
8. Truck Driver
The primary role of a truck driver is to deliver goods to customers using trucks. In addition, they are tasked with loading and unloading cargo, recording deliveries, inspecting trucks to ensure it meets the road standard requirements, cleaning and refueling trucks, and abiding by traffic laws and regulations.
You need proper driving skills and basic mechanics knowledge to qualify for this position. You also need good communication, organization, trustworthiness, and discipline, among other skills. In addition, you must have completed a truck driving course and obtained a commercial driver's license (CDL).
Truck driving is an excellent job for people who may not have formal education, and it pays well. As a truck driver in the United States, you can earn an average salary of about $78,022 per year.
9. Photographer
Photography is an awe-inspiring career that requires a lot of traveling. As a photographer, whether working on a self-employed basis or for a photography company, you will be tasked with a lot of responsibilities – mainly taking pictures.
Of course, you will also be responsible for setting up your photographic devices or equipment, editing images, choosing photography locations, and performing other functions as may be assigned by the company. You don't need formal education in this role, but some employers or companies require you to have completed a bachelor's degree or specialized training in photography.
As a photographer, you will earn an hourly rate of $18.73, according to Salary Explorer. Regarding annual earnings, a photography job can make you an average of $69,800 per year.
10. Event Planner
An event planner is tasked with everything related to event activities and logistics management. They plan and budget the event, book venues, liaise with clients and suppliers, and prepare reports after the event.
Event planners work with different industries and fields, such as conferences, hotels, weddings, and other event companies. Therefore, you need a bachelor's degree in business, hospitality management, public relations, or communications to qualify for this position.
According to remuneration, an events planner in the United States can earn an average of about $51,596 per year, according to PayScale Statistics. This can vary depending on the employer, location, or experience.
11. Travel Agent
If you aspire to be a travel agent, your typical day would be to promote and market the business, handle customer complaints and issues, advise clients or customers in matters with passports and visas, manage budgets, and do all kinds of planning work. In addition, you will be tasked with planning for accommodations, booking hotels, and planning tour activities, among other functions.
The requirements for this job can vary from one employer to another. However, most employers would require one to have excellent customer service experience and complete a travel course, be it a diploma, degree, or master's, and also an accreditation with AFTA.
In this position, you should expect to earn a salary of about $61,300 on average per year, according to Salary Explorer statistics.
12. Travel Blogger
The roles of a travel blogger could be many. It entails writing and publishing travel blog posts, reviews of places, popular destinations, buildings, businesses, hotels and restaurants, parks, becoming location independent, and any other reviews to post on the blog, advertising, or just to provide readers with knowledge information about a particular subject or niche. While editing blogs, you can work from coffee shops, hotels, etc. 
As a travel blogger, you should have good oral and written communication skills and a better understanding of report writing. In addition to that, you need to have at least a high school diploma or GED. Of course, travel bloggers are digital nomads; therefore, you should also be tech-savvy.
Being a travel blogger is an exciting career journey and pays well. You will make an income or salary of between $30,705 – $86,796 per year. Of course, this depends on your experience, education, and location, among other factors.
13. English Teacher Abroad
Some countries with other foreign languages usually have job openings for English language teachers. The typical day for an English teacher is to prepare teaching materials, plan, prepare, and deliver lessons. In addition, they must ensure that the pupils understand how to read, write, and speak in English, among other skills.
You must have a valid passport and TEFL certificate to qualify for this position. Some employers may require one to have a bachelor's degree before the ESL teaching qualification. Of course, most teaching jobs require specialized training and qualifications.
Regarding remuneration, you should expect to make between $2000 and up to over $5000 per month teaching English abroad. But, of course, it depends on the country where you teach, your qualifications, and other factors that the employer may consider.
14. Traveling Housekeeper
As a travel housekeeper, you will be on the move from one location to another, doing all cleaning and housekeeping responsibilities. Such include cleaning some areas of the hotel, reporting safety hazards, cleaning restrooms, and performing general cleaning duties as assigned by the employer.
You will need a high school diploma or equivalent to qualify for this position. And in this position, you will earn an hourly rate of between $14 – $18, according to Glassdoor statistics.
15. Tourist Entertainer
A tourist entertainer is responsible for planning daytime and evening activities for entertaining guests. They organize shows in resorts or hospitality establishments, ensuring that all the guests enjoy all the fun they need.
As an entertainer, you should have excellent communication skills, sports and dancing skills, teamwork, and a willingness to learn. Training in a social or psychological field is also essential in understanding different audiences and getting the best for yourself.
Travel entertainers, sometimes referred to as amusement entertainers, earn an average salary of between $28,904 and $45,630 per year, according to different salary statistics.
16. Athletic Recruiter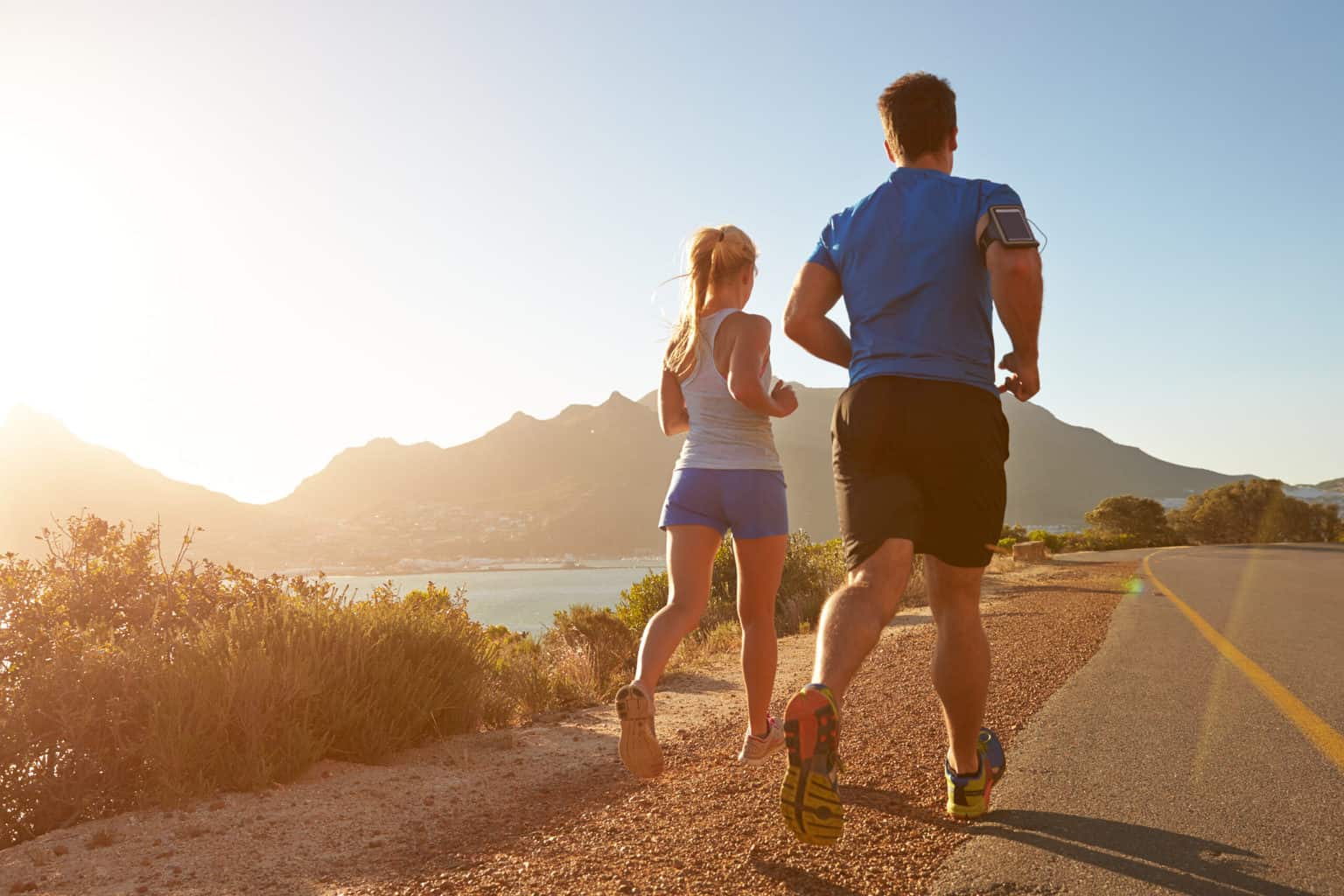 You will be tasked with traveling from one place or location to another as an athletic recruiter while identifying and recruiting athletes. In addition, the job involves planning activities, meeting with recruits, offering incentives, and sending recruitment letters, among other functions.
You will need a bachelor's degree in sports science or relevant qualifications to qualify for this position. The qualifications may vary depending on the employer. And on remuneration, athletic recruiters earn an average of about $42,901 per year in the United States.
17. International Tour Guide 
International tour guides perform the typical duties of any other knowledgeable guides. The difference is that the former would need to travel from one country to another while performing those tasks such as managing travel itineraries, leading tourist groups abroad to popular travel destinations, and helping the tourists understand the different sites they visit, among other functions.
You don't need a formal education to become an international tour guide. Instead, you train on the job, but at least a high school diploma qualification may be required. In this role, you will make an average income of about $39,402 per year, according to Zip Recruiter. 
18. Pilot
Of course, everyone understands the role of a pilot. It involves transporting passengers and cargo, making flight plans, and determining safe routes, among other functions.
To become a pilot, you must have a degree-related course such as aviation or aircraft operations. In addition, you must acquire a private or commercial pilot certificate, among other certifications.
According to Salary Explorer, the average salary for an airline pilot in the United States is about $161,000 annually. However, the salary varies with experience and by the airline.
Pros And Cons Of Jobs That Require Travel
Traveling jobs come with advantages and disadvantages. It may even be worse if you are a person that doesn't like a lot of traveling. But for those who enjoy traveling a lot, it would be nice for them to travel the world as they work.
Pros
When it comes to the advantages or benefits of traveling jobs, there are lots of them. First is that most traveling jobs pay well above most other jobs. Some of the other advantages include the following:
Networking
When you travel, you get to meet a lot of other professionals both in your field and even outside your field. This makes it easy and possible for you to network, as this is important in any career. When you network, you can enhance your professional profile, exchange the best practice knowledge of the industry, grow your brand, and even get more ideas.
Exposure
Of course, traveling will expose you to the world. As you meet new people and interact with new cultures, you appreciate diversity's beauty. But, apart from that, you also get exposed to different work cultures, standards, and best practices in your profession.
New Clients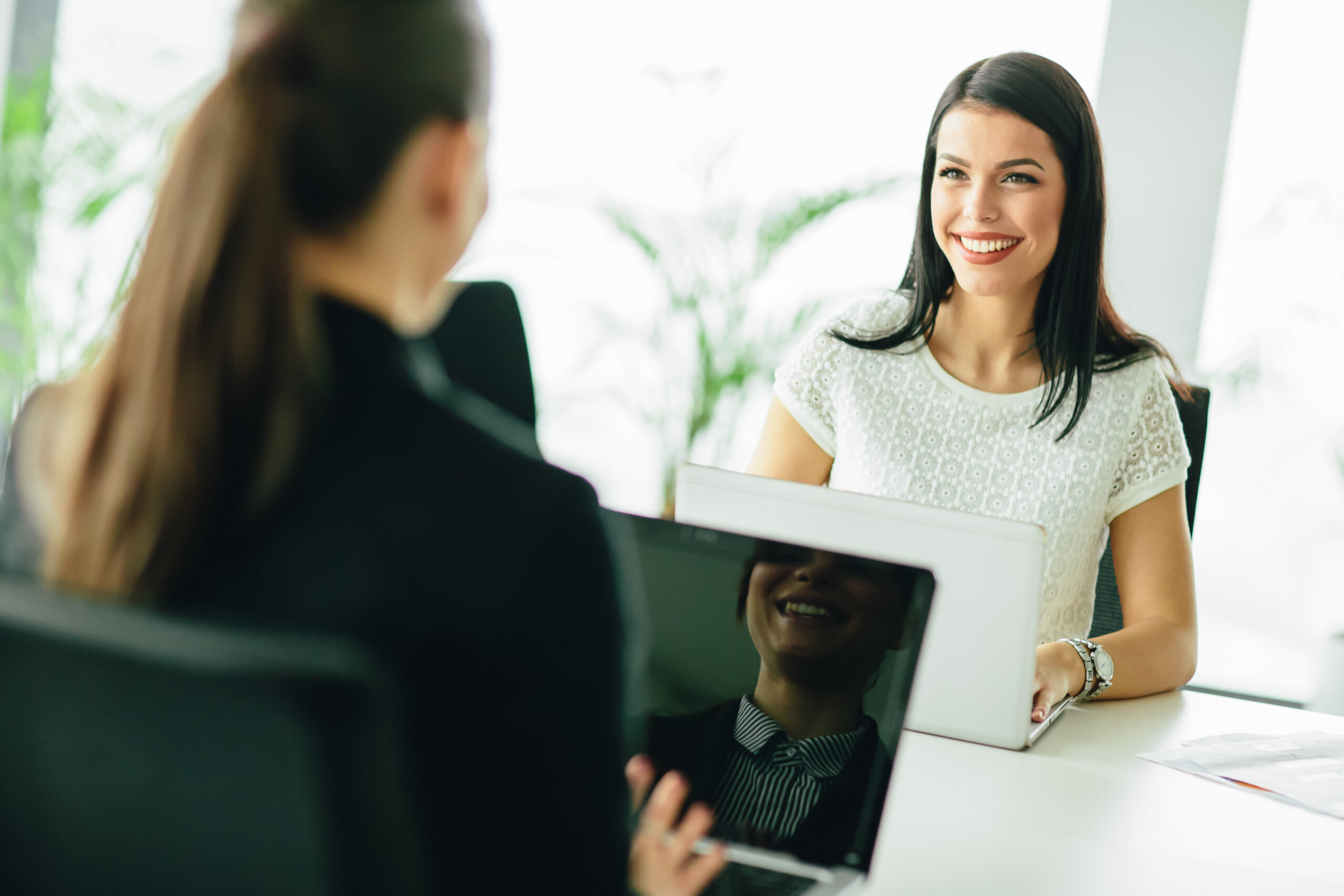 Traveling will also help you understand the market gap and to meet prospective clients in your industry. This also comes when you interact with other professionals from your industry line, which is how most businesses operate.
Reduces Monotony
Sitting in your office or working in the same station daily can be tedious and lead to monotony. This is, however, different from travel jobs. When you travel from one place or foreign country to another, you get to interact with new people and ideas and see new things. So that helps a lot in reducing work-related monotony.
Cons
Though traveling jobs come with advantages, some drawbacks come with them. It would be fun to travel, meet new friends, experience different cultures, and get exposed to the world, but that also comes with disadvantages that include the following:
A Lot Of Traveling Expenses
Of course, traveling involves a lot of traveling expenses. You need to pay for the flight, hotel costs, and other necessities that you may need. Therefore, not everyone can afford a sustainable travel lifestyle since it comes with huge costs.
Can Be Stressful
Even if you love traveling, sometimes it involves traveling alone from one country to another. That lifestyle may not be enjoyable in the long run, especially if you have a family to look after. Therefore, you are left with limited time to meet with your family, which can be stressful.
Weather And Climatic Challenges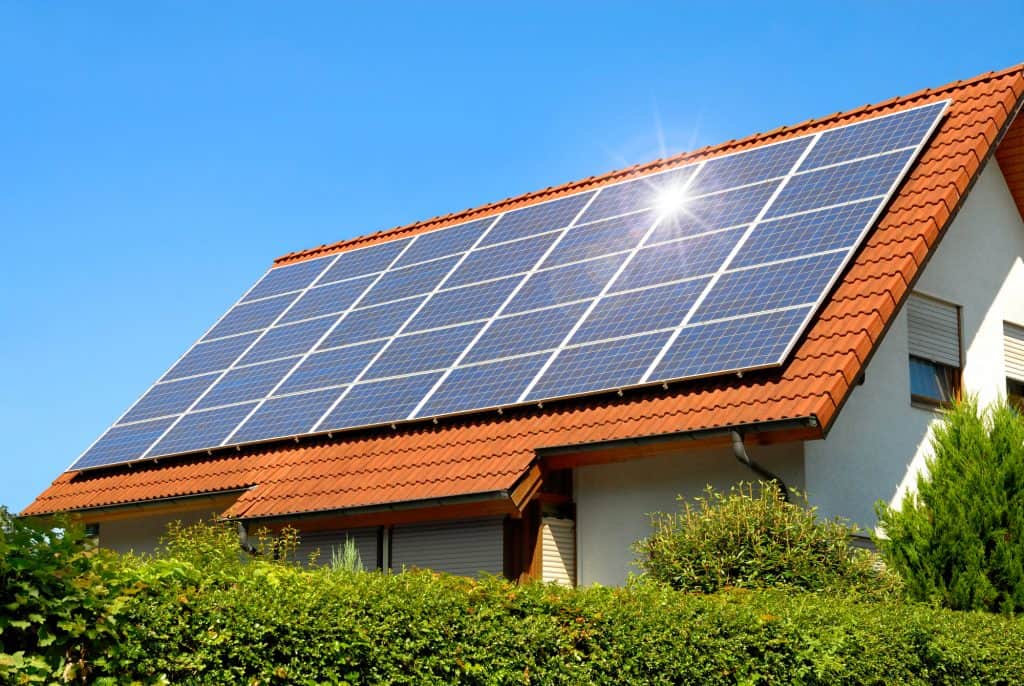 With any travel job, you will have to travel from one location to another, from one country to another, including the hottest and coldest countries. Therefore, weather and climatic challenges, such as storms and snow during winter, could be one of the disadvantages of conventional travel jobs.
Final Thoughts
Travel jobs can be a wise choice. You can earn well, live comfortably, explore the world, meet new professionals in your industry, and even make new clients. Therefore, if you're a job seeker who loves traveling, then perhaps any of the travel industry jobs above would be a suitable profession for you.
Of course, there are so many others that perhaps I have not discussed since I may not capture the thousands of jobs that require travel in this single piece.