If you possess a passion for life, enjoy assisting others in reaching their full potential, and aspire to start your own business, you might want to consider learning how to become a life coach.
This profession is gaining more popularity with time. If you are using social media like Instagram, Facebook, YouTube, or Twitter, you may have probably come across pages and handles for a life coach promoting their services
As per the International Coach Federation's study, there are over 54,000 life coach practitioners
globally, and more than 18,000 of them are in North America alone.
It is evident that life coaching is gaining popularity among customers, and there is a real market for it. However, what are the requirements for becoming a life coach, and how can you be sure that you are qualified to help change people's lives?
This post will provide you with everything you should know, the crucial steps you must take before becoming a life coach, and the benefits of becoming a life coach.
What Is A Life Coach?
A life coach is an individual who strives to make a positive impact on the lives of others by assisting them in overcoming their obstacles and getting unstuck.
This could involve helping them establish and accomplish goals, enhancing their relationships, or changing the way they perceive their lives.
While some individuals aspire to pursue a career as a professional coach, many potential life coach candidates are discouraged from following their dreams due to erroneous advice propagated by life coach training centers and marketing experts who prioritize selling their own products.
It is time for a simple guide that provides a practical, step-by-step guide for becoming a successful life coach without having unrealistic expectations.
If you are genuinely interested in becoming a professional life coach because you derive satisfaction from helping others, this guide will inspire and encourage you.
We have provided a clear outline of the process to help you safely and soundly transition into your new coaching business.
Additionally, we suggest taking the Life Coach Aptitude Test to determine which skills to prioritize in your life coach training.
How To Become A Life Coach
Becoming a life coach may appear to require only excellent listening skills and empathy, but in reality, it is a business decision.
To ensure that your business and services are legitimate, there are seven crucial steps to take once you have decided that becoming a life coach is your calling.
Here is how to become a life coach:
1. Find A Niche You Are Passionate About
The first step is to find a niche that you are passionate about. Then, establish your area of focus and build your reputation from there quickly using social media platforms like Facebook, Instagram, or Twitter.
Most life coaches concentrate on people's professional, personal, or romantic aspects.
Others specialize in health-related matters, such as nutrition, exercise plans, or spiritual growth.
Although you will undoubtedly address multiple areas as a life coach, regardless of your central focus, it is important to identify your niche.
For example, Plot line Leadership provides three distinct service lines: careers, specific projects, and personal stories.
However, founder and life coach Tim Toterhi emphasizes that there is always some overlap.
2. Get A Life Coach Certification
While technically, you do not need a certification to work as a life coach, getting a life coach certification can be beneficial.
Becoming a life coach differs from becoming a psychologist or medical doctor, which requires years of intensive offline and online training.
An ICF study, however, found that 89% of life coach practitioners receive training approved by or accredited by a professional coaching organization.
Toterhi notes that being a certified life coach means adhering to ethical coaching guidelines and maintaining a high level of discipline.
While certification is not mandatory, it is something that many of your competitors will have completed so that it can give you a competitive edge. Additionally, annual training is necessary to maintain certification.
3. Set Up Your Life Coaching Business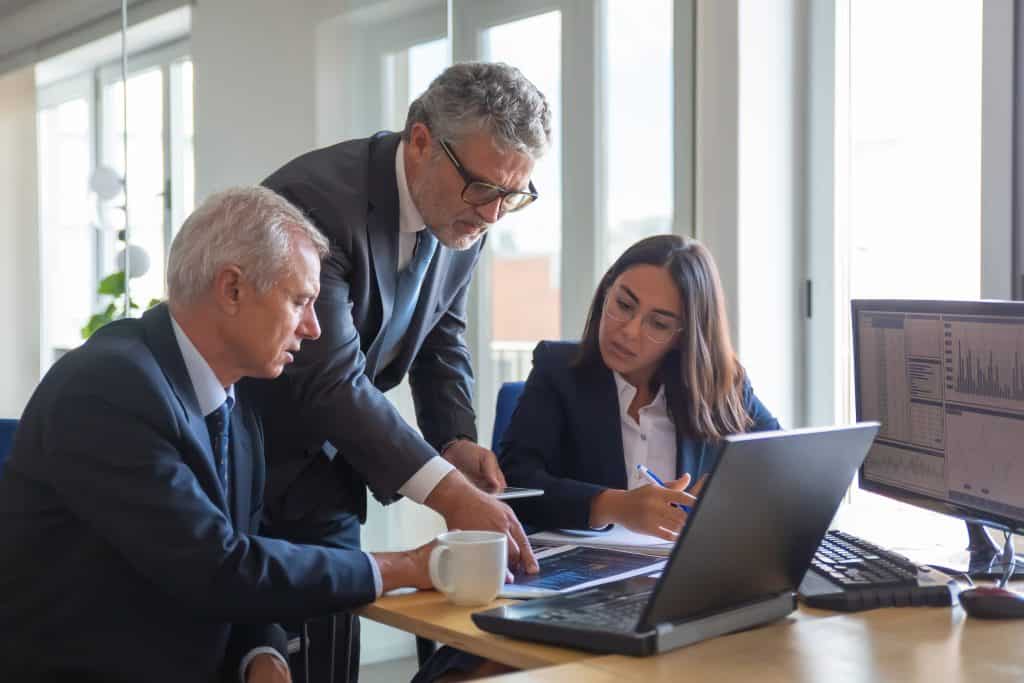 Being a life coach entails not only being a professional, personal, or spiritual advisor but also running a small business. To succeed in this venture, you need to perform some due diligence, just like any other small business owner would.
4. Register Your Business
First, you need to decide on your business entity type, such as a sole proprietorship, LLC, or corporation. Then, unless you choose to be a sole proprietor, you must register your business with your state.
Use a secretary of state business search to help you navigate this process.
5. Plan Your Startup Costs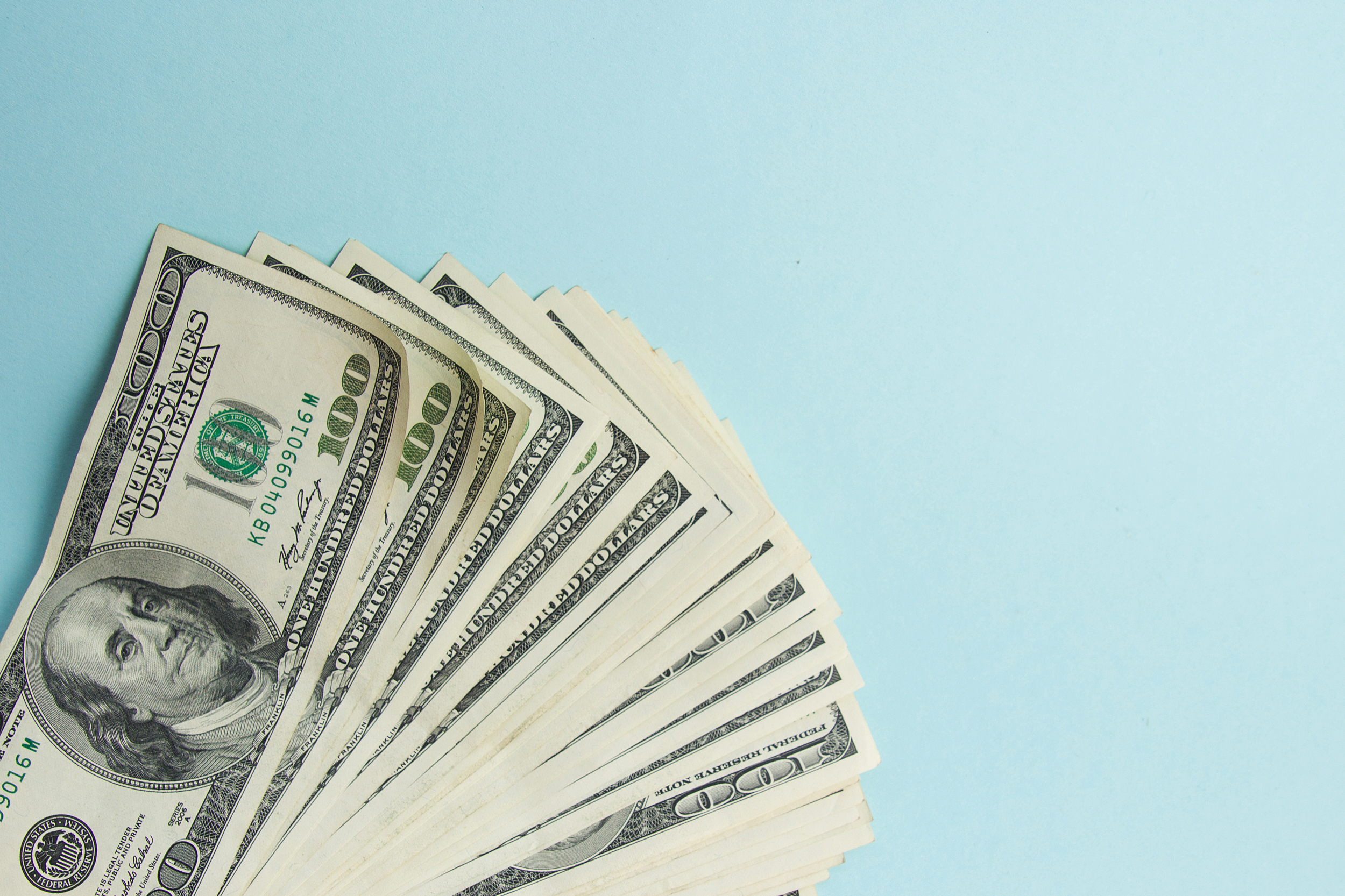 Assemble a business plan that outlines your startup costs. For example, consider expenses such as your certification program, renting a space, and buying equipment if you meet clients in person.
You may also want to invest in business insurance, particularly liability insurance, in case someone sues you for bad advice.
6. Create A Marketing Plan
To succeed as a life coach, you need clients. So develop a comprehensive marketing plan from the start of your efforts, including self-promotion.
If marketing makes you uncomfortable, life coaching may not be the right profession for you.
7. Establish Your Digital Footprint
If you operate an all-digital business, your online presence is critical. In addition, you need a strong business domain name, a good computer, and a camera for taking photos, recording videos, and conducting sessions.
8. Decide How You Will Work With Ideal Clients
As you learn how to become a life coach, refine your approach to working with clients and decide which services you will offer.
Some life coaches offer different packages, levels of service, and areas of focus for their clients. However, according to experts in the field, setting goals upfront is a priority.
9. Price Your Services
If you are thinking of pursuing a career as a life coach, it is natural to have questions about the earning potential in this field.
While it can be challenging to assign a monetary value to the positive impact of helping individuals improve their lives, it is still necessary to determine your worth in order to set appropriate rates for your services.
In terms of how much to charge, it will depend on your approach to working with clients. For example, will you offer services on a project basis or travel?
Are you more comfortable with hourly or daily rates similar to those charged by lawyers or psychologists?
Will the work be a one-time session or an ongoing relationship? Once you have a clear understanding of these factors, you can determine your hourly rate and set prices accordingly.
10. Invest In Continuing Education
Life coaches must invest in their continuing education to maintain competence and stay updated with new practices.
Similar to how doctors are required to participate in ongoing education, life coaches should also seek opportunities to improve their skills and provide the best possible service to their clients.
The amount of continuing education required may vary depending on the area of focus. Still, it is recommended that life coaches keep up with their reading and attend relevant seminars, workshops, and retreats.
To discover these opportunities, being active in the life coach community is advisable.
Engage with other coaches to learn about new skills and techniques, or join relevant communities on social media platforms like Facebook and LinkedIn.
What Do Life Coaches Do?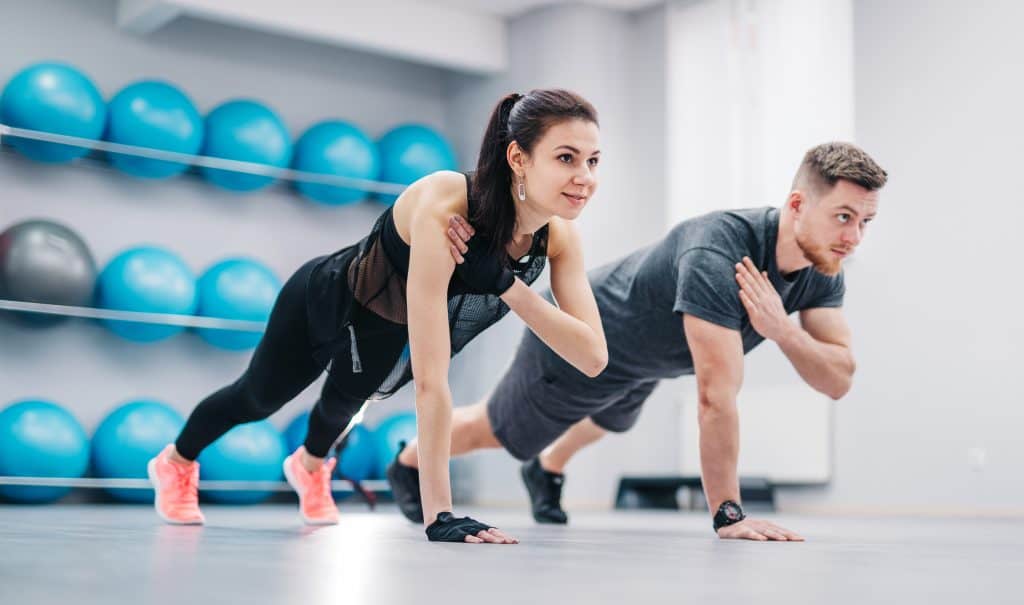 If you are acquainted with the work of a sports coach, you are aware that they help individuals or teams create and achieve goals, such as winning a game or tournament.
Similarly, a life coach focuses on assisting clients in identifying their present condition, what they want to accomplish, and how to bridge the gap between the two.
According to Jane Scudder, a licensed coach and founder of The New Exec, a leadership development organization, life coaching includes recognizing hurdles to growth, inspiring coaching clients, and resolving any reluctance to change.
While there are other sorts of coaches, such as business, executive, leadership, and health coaches, a life coach is especially effective when thinking about one's whole future.
A life coach assists individuals in identifying and overcoming difficulties, finding motivation, and overcoming reluctance to change.
While there are other sorts of coaches, including business, executive, leadership, and health coaches, a life coach is typically the most effective when contemplating long-term objectives.
Benefits Of Becoming A Life Coach
Life coaching has grown in popularity and is now a mainstream business. However, someone may seek life coaching services for a variety of reasons.
1. Increase Self-Esteem
According to International Coaching Federation (IFC) research, 80% of respondents who employed a life coach reported an increase in self-confidence.
2. Get A New Perspective
We sometimes get caught up in our own thinking habits and want a fresh viewpoint. A life coach may assist with that as well as give valuable insights.
3. Increase Your Self-Awareness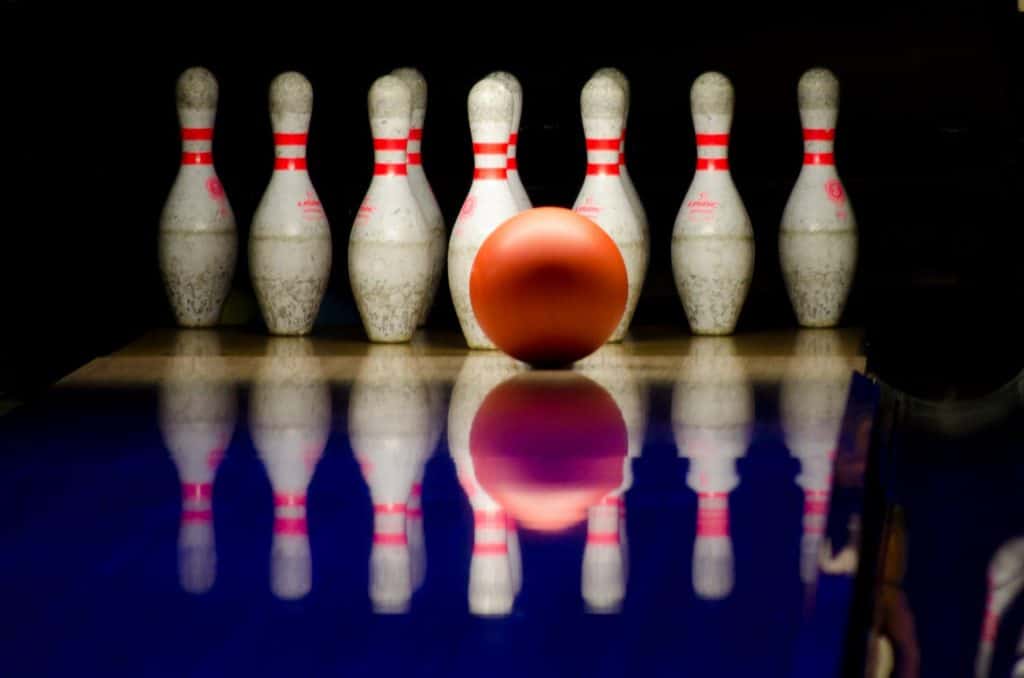 Understanding our effect on others, identifying our talents and shortcomings, and accepting our distinct personality characteristics all need self-awareness.
A life coach may assist you in developing introspection and reflection abilities in order to increase your self-awareness.
4. Make Your Life More Balanced
Life balance means different things to different people, but it typically refers to creating a healthy connection between your physical and cognitive selves and many parts of your life.
A life coach can assist you in determining what balance means to you and developing a strategy to attain it.
5. Enhance Interpersonal Relationships
Relationships are an important part of our lives because they contribute to our pleasure. According to the ICF survey, 73% of respondents who engaged a life coach saw an improvement in their relationships.
6. Attain Your Goals
Many of us have dreams, but few of us transform them into goals with a plan of action. A life coach may help you define your goals and develop a plan to achieve them.
7. Find Your Happiness
Happiness causes someone to experience a sense of fulfillment. Working with a life coach to define your goals, attain balance, and commit to becoming the best version of yourself will increase your chances of finding happiness.
8. Enjoys Purpose Clarity
Knowing your life's purpose is essential for reaching your goals. A life coach may help you discover your interests, skills, and limits, as well as design a clear life path.
9. Follow Your Heart
Doing what you like is an important aspect of happiness and contentment. In addition, clarity of purpose may help you identify your hobbies and turn them into realities.
10. Make Good On Your Promises
A life coach may give more than just counsel and guidance; they can hold you accountable and ensure you follow through on your commitments and achieve your goals.
How Long Does It Take To Become A Life Coach?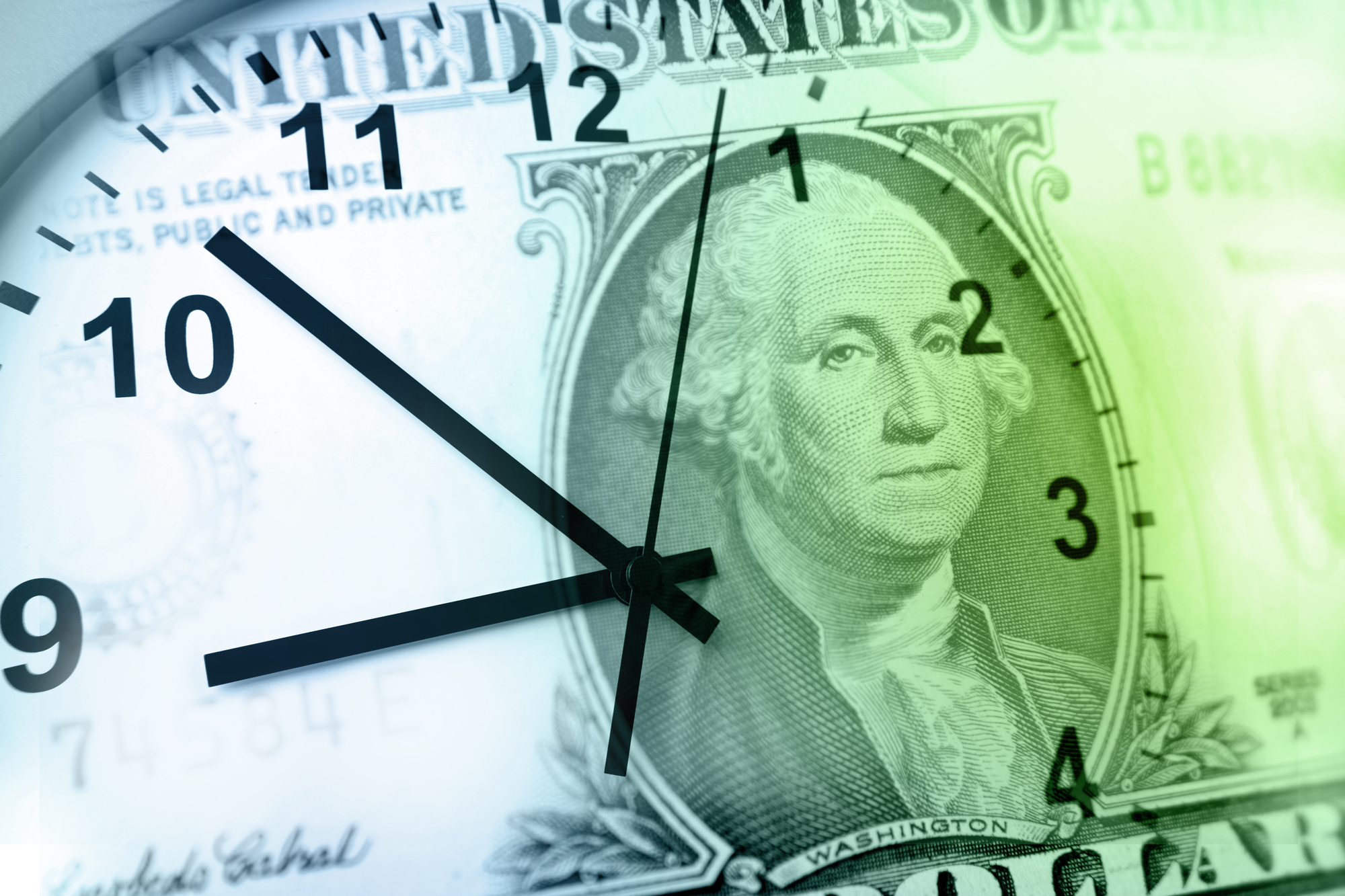 The duration of your coaching training and the level of accreditation you're aiming for are important factors to consider. Generally, an accredited coaching training course would last around 12 months.
Typically, training hours are provided over a few weekends throughout the year, with students practicing coaching on their own time in between.
Non-accredited courses may be shorter and more affordable, but the quality may also be lower. Some accredited courses, such as the three-day level-1 life coaching course offered by the Certified Life Coach Institute (2023), can also be shorter.
However, this course only provides 32.8 ACSTH, which is only half of the required coaching hours, and does not qualify for credentials from the ICF as an Associate Certified Coach.
It may take up to five years to complete if you are looking to become a coaching psychologist through an academic route.
This includes three years for a bachelor's degree option and two years to complete a master's degree in coaching psychology or its equivalent.
How Much Money Do Life Coaches Make?
The field of life coaching is expanding rapidly and offers numerous prospects. According to the U.S. Bureau of Labor Statistics (BLS), life coaches fall under the category of educational, guidance, and career counselors and advisors, earning a median salary of $60,510 per annum.
The top 10% in the coaching profession earn over $98,190. These figures are based on national data and do not pertain to any specific school. It is important to note that local conditions may affect these numbers.
4 Factors That Affect How Much You Can Make As A Life Coach
What you will earn as a life coach will depend on a number of factors, including your:
Location
Level of Experience
Pricing strategy
Client Based
1. Your Location
The location of your coaching practice is a major factor that impacts your coaching rates.
Based on global averages, life coaches make an annual revenue of $47,100. However, North American life coaches have the highest annual coaching revenue, with an average of $62,500 per year.
Following closely behind are Oceanian life coaches, with an average of $61,100 per year, and Western European life coaches, at $51,100 per year.
On the other hand, the Middle East and Africa have an average annual revenue below the global average, with life coaches earning around $33,600 per year.
Latin American life coaches currently make an average of $20,900 per year. In contrast, Eastern European life coaches fall towards the lower end of the global scale, making an average of $19,100 per year.
2. Your Experience
Your level of expertise and skills heavily influences the coaching fees you can charge.
Typically, coaches with a decade of experience in their industry charge an average of $330 per hour, while those with less than twelve months of experience charge around $120 per hour.
For those who are new to coaching, there is no need to worry, as there are now various ways to monetize your coaching business online.
With the help of the internet, you can reach the next level in your coaching career without having years of experience. Stay tuned as we discuss this further.
3. Your Pricing Strategy
The profitability of your life coaching business can be significantly influenced by your pricing strategy. If you charge too little, you may find yourself overwhelmed with clients but with insufficient earnings to show for it.
On the other hand, if you charge too much, you may end up with high rates but no clients. Thus, finding the right balance is crucial.
Aside from the actual dollar amount, how you structure your pricing is the most significant factor. Charging by the hour offers more flexibility and is an easy starting point for clients who are new to coaching.
This approach can be effective for coaches who are just starting out, but it links the value of your coaching services to the amount of time you spend with clients.
4. Your Client Base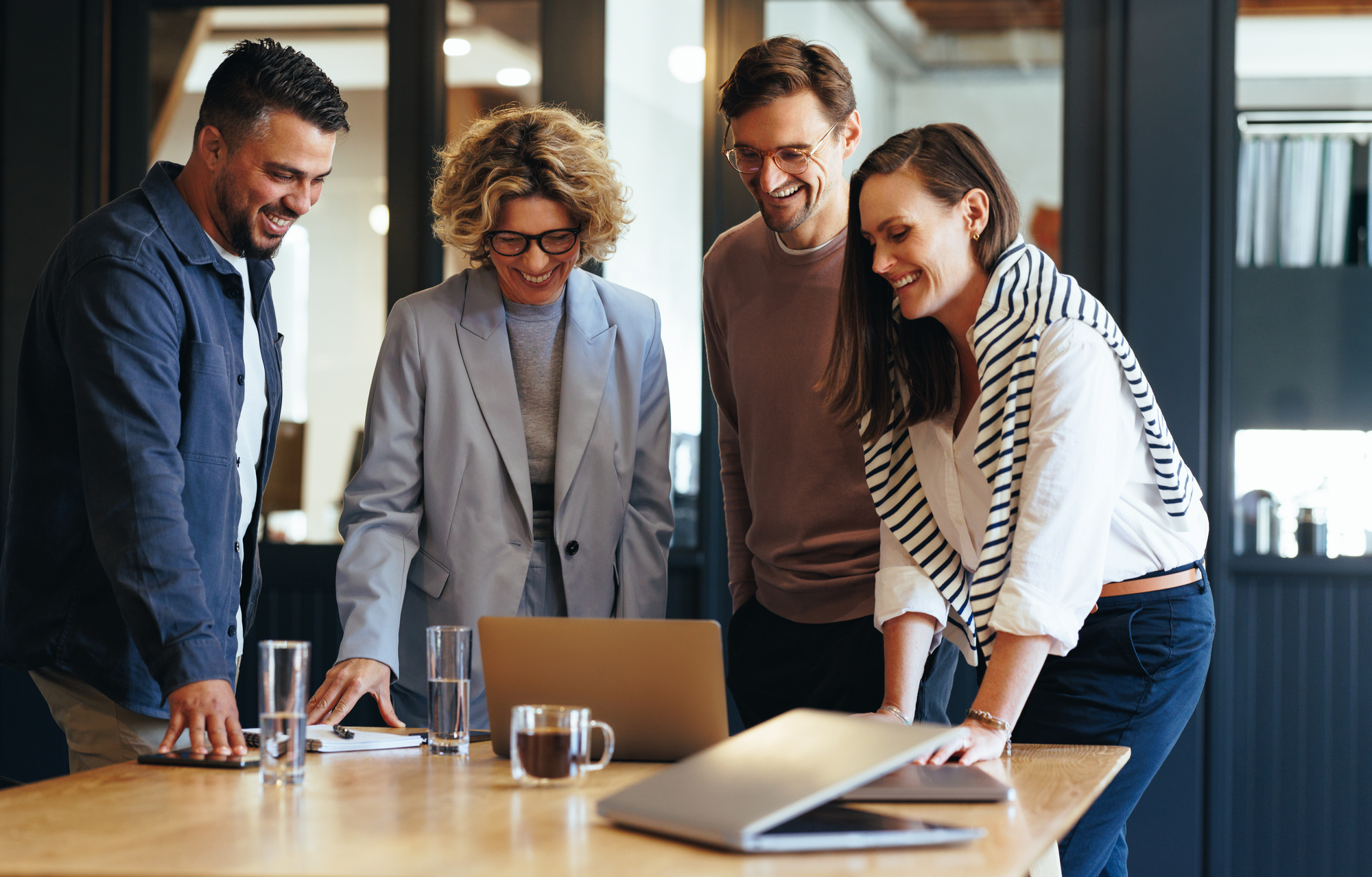 The composition of your client base has a significant impact on your earnings. For example, if your clientele includes individuals pursuing a hobby, solo entrepreneurs, or small enterprises, you may not be able to command premium prices.
Nonetheless, this does not imply that you cannot achieve success. In fact, there are more potential clients available to you than coaches who specialize in offering executive coaching to top-level corporate executives.
Coaches who provide services to executives may demand higher fees, but their market is intensely competitive and relatively small.
As a result, when working with high-level leadership, the stakes are typically high, and they are willing to pay premium prices in exchange for personalized executive coaching services tailored to their specific needs.
Qualifications Needed To Become A Life Coach
Life coaching is one of the most amazing and exciting professional opportunities for those who want to help others achieve their goals and improve their overall well-being.
However, to become a life coach, you will need a specific set of coaching credentials and educational background to verify that the coach is qualified and capable of providing effective coaching services.
Required Hours Of Training
The majority of life coaching training programs last between 60 and 100 hours. These programs cover topics such as
Coaching techniques,
communication skills, ethics
business practices
In addition, other topics are covered in these programs, which can be completed in person or online.
Mental Health And Coaching Business Regulations
As a life coach, it is critical to grasp your profession's limits and to follow the rules that regulate it.
This involves comprehending the distinctions between coaching roles and therapy, knowing when to send clients to mental health specialists, and adhering to state and national business standards.
Education Requirements & Qualifications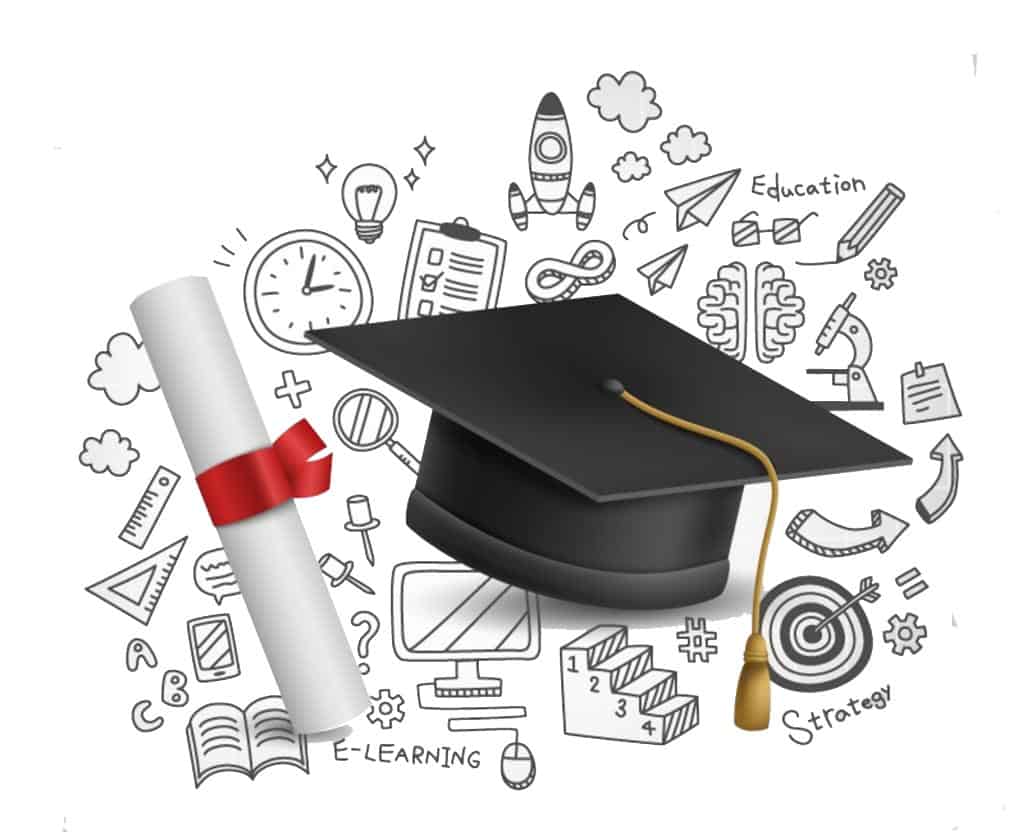 There are no formal educational requirements to become a life coach. On the other hand, a background in psychology, counseling, or a similar subject may be advantageous.
Life coaches should also have excellent interpersonal skills as well as the ability to connect with individuals from all backgrounds.
International Coach Federation (ICF) Certification Requirements
The International Coach Federation (ICF) is a world-renowned organization that certifies and accredits coaches.
To become an ICF-certified coach, you must first complete 60 hours of coach-specific training, then 100 hours of coaching experience, and then pass a written and oral test.
Finally, being a life coach requires a certain degree of education, training, and certification. Anyone, however, may become a successful and effective life coach with commitment, hard work, and a desire to assist others.
Steps To Become A Professional Life Coach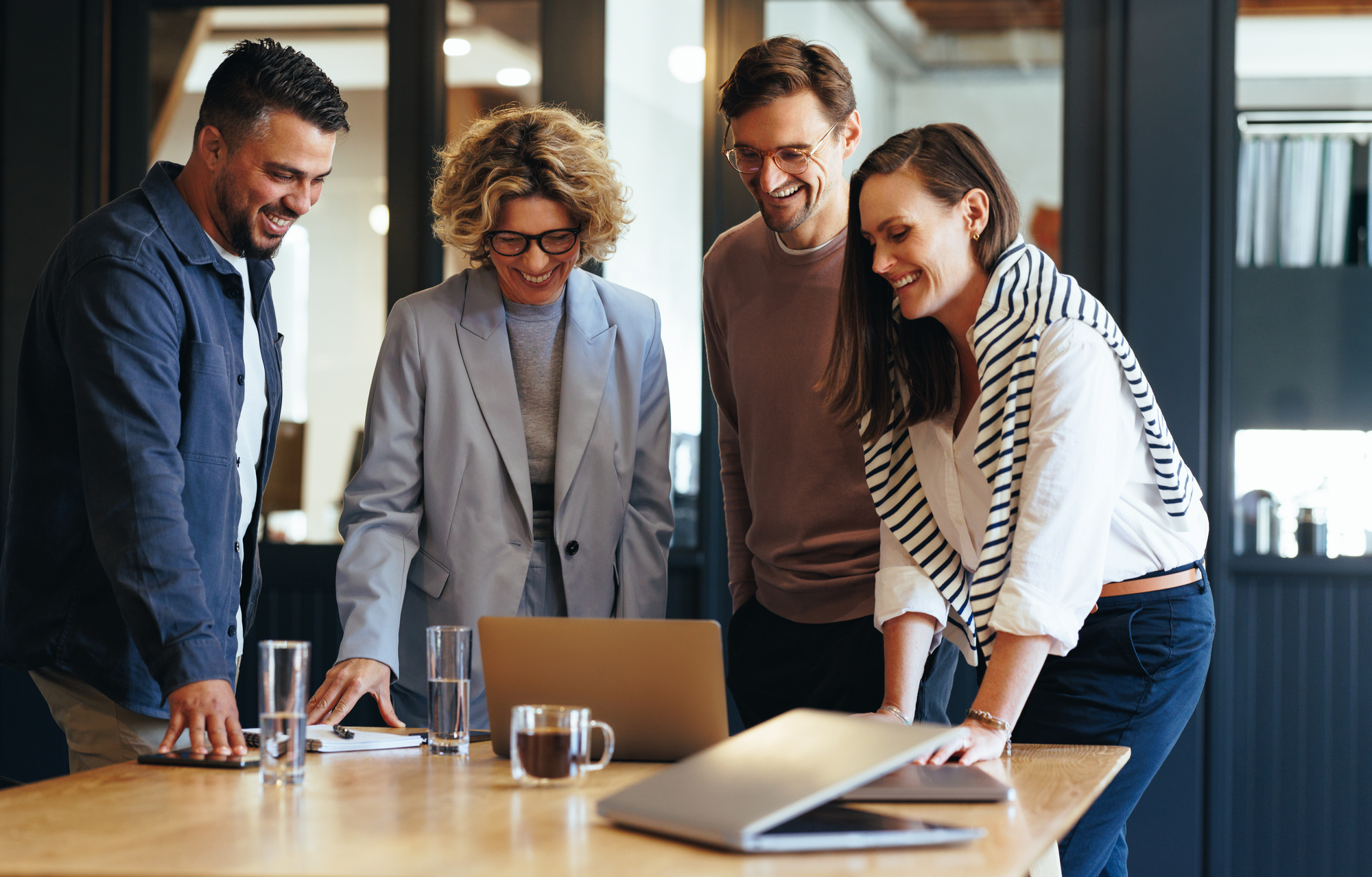 Becoming a professional life coach is no easy task; it requires dedication, commitment, and a willingness to learn and grow. However, the rewards for achieving success on the field can be tremendous.
1. Develop Your Coaching Skills:
Start by studying and mastering coaching techniques, best practices, and emergent trends. Then, attend workshops, seminars, and training programs to hone the skills you need to help others realize their goals.
2. Get Certified:
Although certification is not absolutely necessary to become a life coach, it can add immense credibility and legitimacy to your practice.
Consider getting verified by a reputed coaching organization, such as the International Coach Federation (ICF).
3. Gain Experience:
Aspiring life coaches need to amass experience working with clients. Offer free coaching sessions to friends and family members to build your skill set and gain valuable insight.
4. Create A Niche:
To stand out from the pack and attract the clients you want to work with, identify and hone in on a specific target audience and develop a coaching niche that meets their needs.
5. Build Your Brand
Establish a professional brand that defines your coaching practice. Devise a website, design social media profiles, and formulate marketing materials to showcase your mastery and appeal to a wide range of clientele.
Building A Successful Coaching Practice And Business Owner:
Constructing and managing a successful coaching practice entails more than coaching skills alone.
Here are some tips used by successful coaches that will put you on the road to success:
1. Create A Plan
Define exact objectives, identify your target market, list your services and pricing, and establish meaningful marketing strategies.
Develop an in-depth strategy outlining how you plan to reach your goals and measure success.
2. Foster Relationships
Networking is the key to success in the field of life coaching. Be sure to attend networking events, join professional organizations, and reach out to potential clients and recommendation sources.
3. Manage Referrals
Word-of-mouth marketing can be a hugely powerful tool to raise the profile of your coaching practice. Therefore, setting up a referral system to reward clients and referral sources who send you business is a wise move.
4. Utilize Technology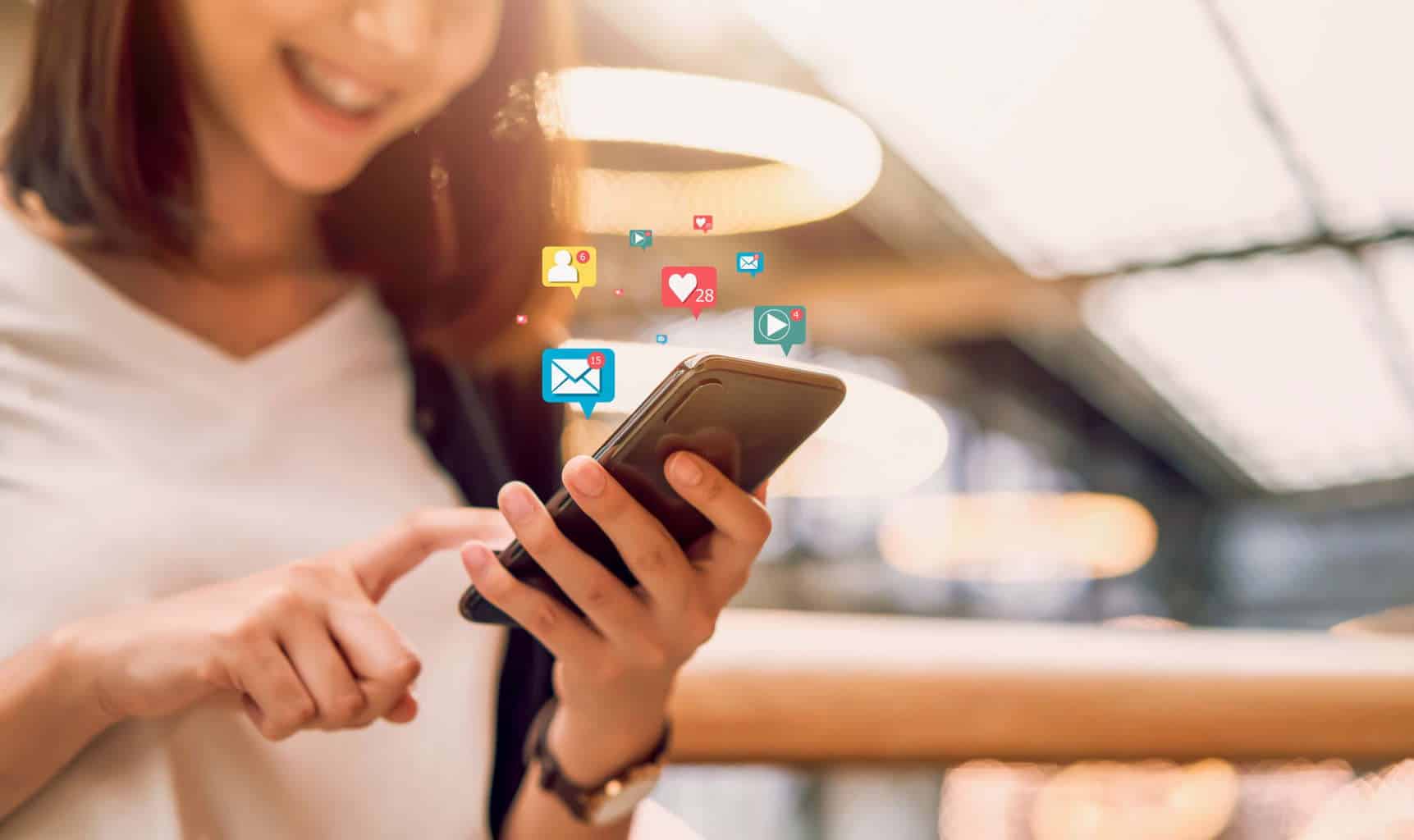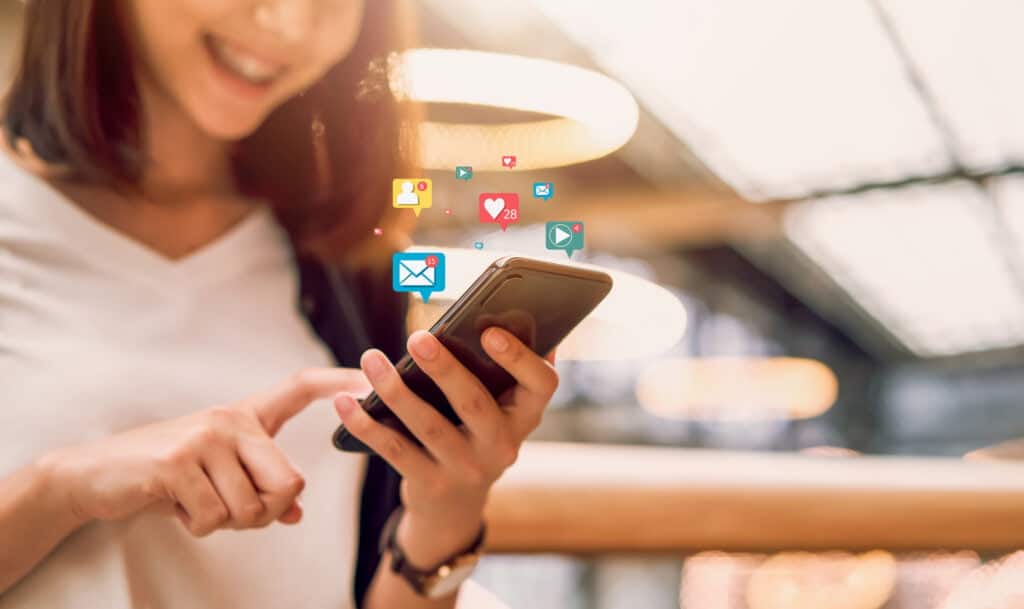 Harness the power of technology to streamline and manage your coaching practice. Make use of scheduling software, online payment systems, and coaching platforms to make your workflow more efficient.
Developing Powerful Questioning Techniques And Coaching Skills
Effective coaching starts with strong questioning techniques. Here are some tips to help you develop your capabilities in this area:
1. Listen Actively
Active listening will ensure an understanding of precisely what your clients are trying to convey. Ask clarification questions to gain a deep comprehension of their needs.
2. Make Your Questions Open-Ended
Keep questions open-ended: Open-ended questions urge clients to think more deeply and reflect on their thoughts and feelings. Avoid questions whose answers can be limited to a simple "yes" or "no."
3. Make Use Of Silence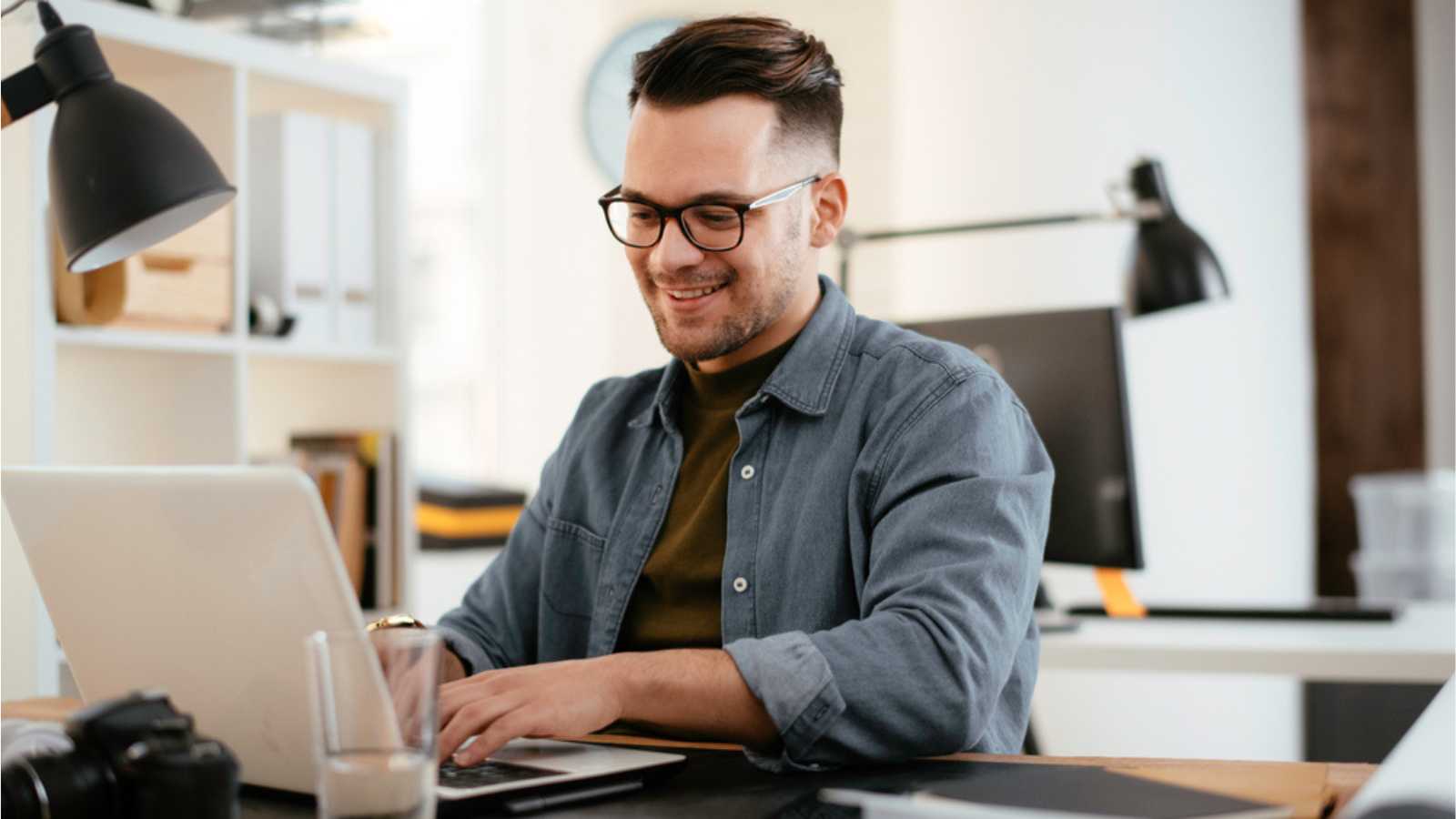 Silence can be an excellent tool for coaching. Give clients space to comprehend their own thoughts and reflections as much as possible.
4. Use Reflective Techniques
Reflection is vital to understanding. Paraphrase what has been said to demonstrate that you have been attentive and allow clients to truly comprehend their thoughts and ideas.
Finding Your Niche In The Life Coaching Industry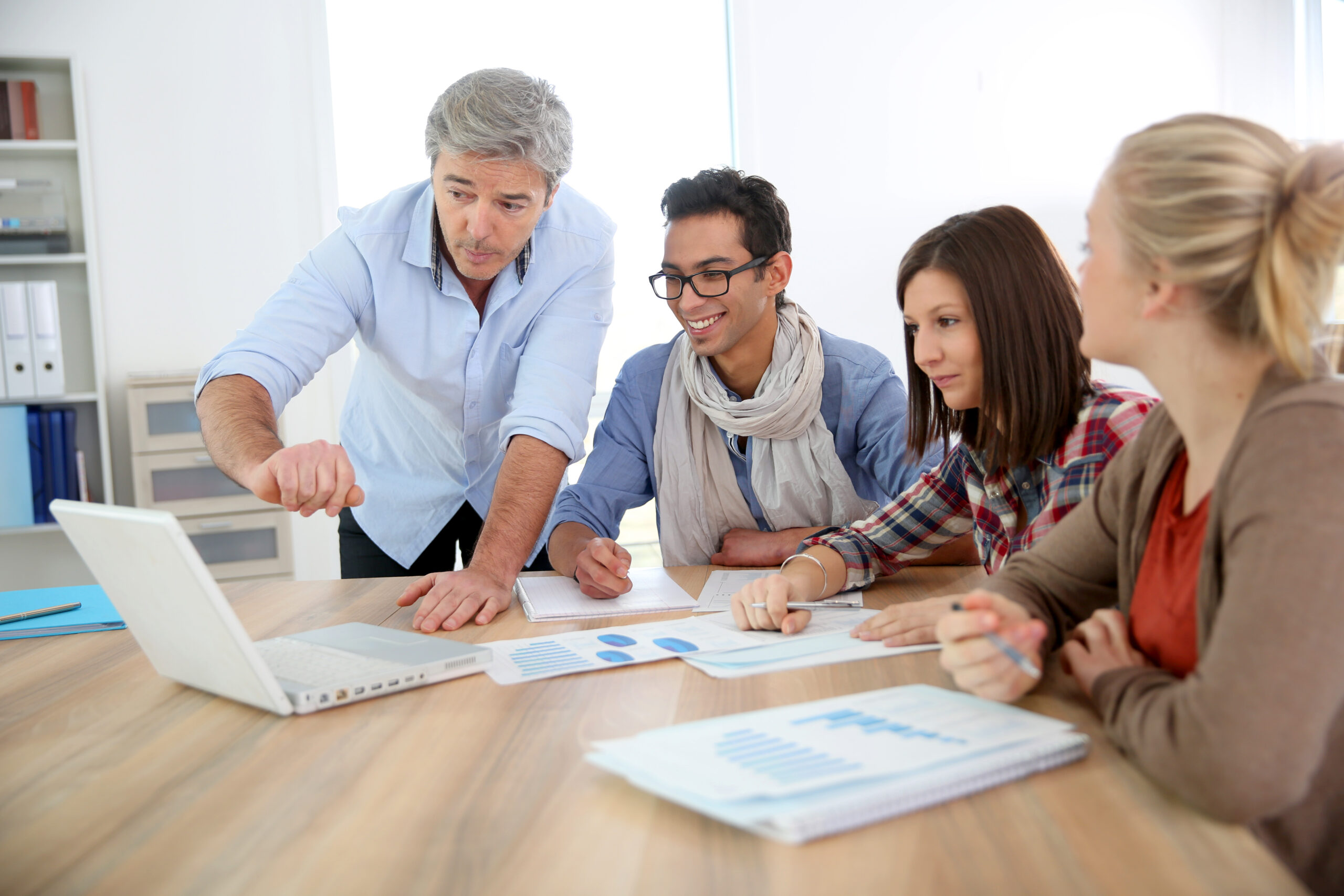 Discovering and locking onto a niche is instrumental to the success of your coaching practice. Here are some tips to help you:
1. Establish Your Passions
Focus on the topics and areas you are most passionate about. This can lead you to discover a niche that you can identify with, which also has the potential to draw in clients.
2. Do Your Research
Survey the broader coaching market to spot areas in high demand. Look for gaps in the industry where you can offer something new and beneficial to your clients.
3. Think About Your Experience
Your professional and personal experiences can be paramount in discovering your niche. Consider your background and expertise and how you can leverage that to benefit your clients in reaching their targets.
4. Define Your Ideal Client
Identify the perfect individual you would want to work with and craft a coaching niche that caters to their needs. This will set you aside from other life coaches and attract the clients you crave to work with.
Certified Life Coach Programs And Training Courses
Life coaching has become a much sought-after profession in recent years, as people are continuously looking for assistance and guidance in achieving their own personal and professional objectives.
If you are curious about becoming a certified life coach, you should rest assured that several programs and courses are available to help you get off to a great start.
Overview Of Popular Life Coach Certification Programs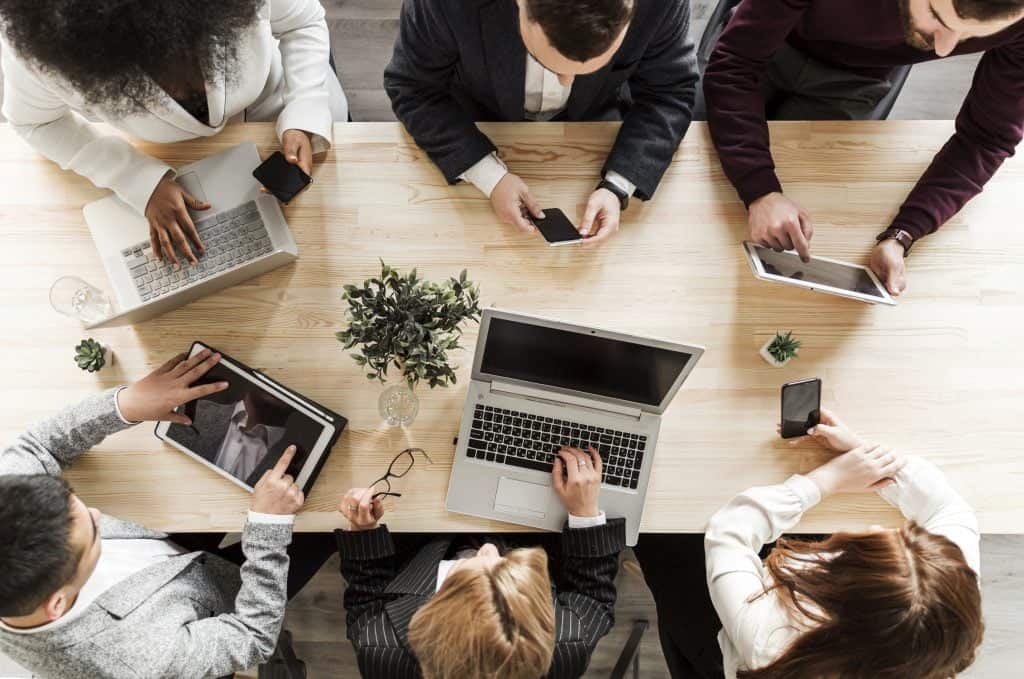 For those looking to build a successful career in life coaching, certifying with one of the most comprehensive programs is essential.
Accredited programs from the International Coaching Federation (ICF) provide a curriculum that balances every aspect of life coaching with specialized training options for pursuits such as business, health, and wellness coaching.
Here are some of the best life coach certifications:
Programs that offer an impressive wealth of knowledge and skills, enabling life coaches to excel at their profession no matter the focus.
5 Most Popular Life Coach Certification Programs
Here is a list of the few popular life coaching companies with a proven track record.
1. Institute For Professional Excellence In Coaching
The Institute for Professional Excellence in Coaching provides a great approach with tried-and-true approaches, strategies, and instruments that get results. This is the best life coaching company overall.
2. Institute For Life Coach Training And Professional Certification
If you are looking for a life coach training program that provides an intensive coaching class, look no further because the Institute for Life Coach Training Professional Certification has got you covered.
3. Health Coach Institute: Dual Life And Health Coaching Certification
The Health Coach Institute's Dual Life and Health Coaching Certification is the best life coaching program focusing on health.
So if you want a life coaching company focusing mainly on health, check them out.
4. Coach U Core Essentials Program
This life coaching company mainly focuses on people who want to make a career change or those who already have made a career change.
Coach U's Core Essentials Program is best for a career change; like the name sound, this company provides you with core competencies.
5. Life Purpose Life Coach Certification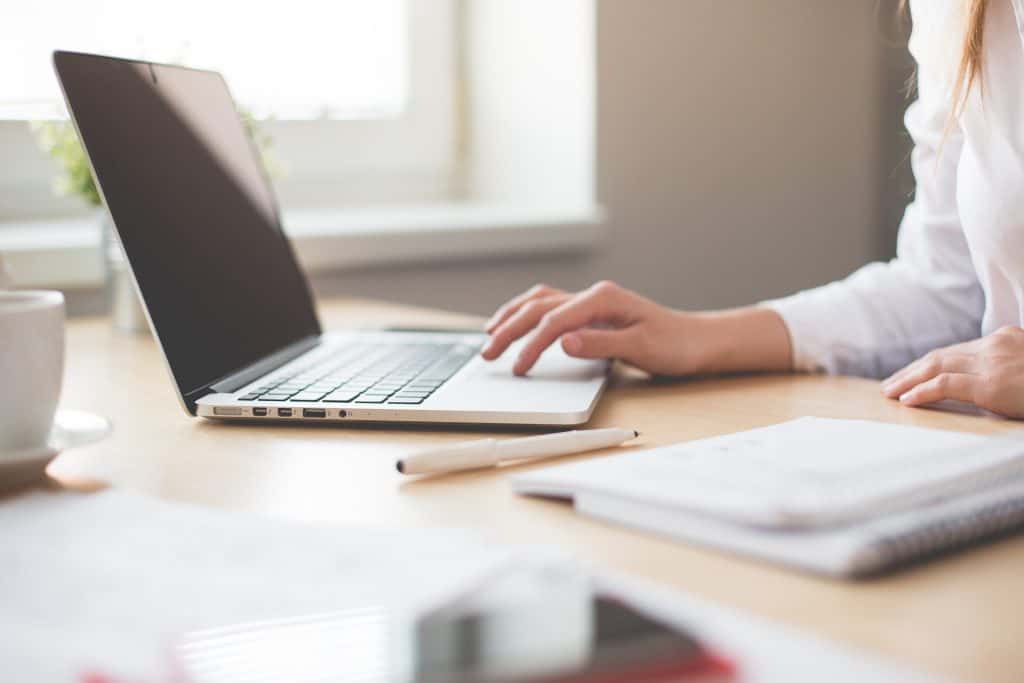 Life Purpose Life Coach Certification is best recommended for personal development. They provide one of the best coach training programs for personal growth.
Choosing The Right Program For You
Making the right decision about a program is never easy, but it could have a long-term impact on your coaching career and overall satisfaction.
Here Are Some Tips To Help You Choose The Program That Meets Your Needs:
1. Explore Your Passions and Interests
Think about activities you're passionate about and uncover the topics that have always intrigued you. Picking a program that matches your interests and drives can keep you committed and invested during your studies.
2. Analyze Your Skills And Strengths
Use your attention to detail and study your strengths and weaknesses. Then, seek out a program where you can use your innate skills to succeed academically and professionally.
3. Analyze The Job Market
Investigate the job openings and salary information for the profession you are interested in. Then, choose a program with your desired career and earning potential in mind.
4. Review The Program Requirements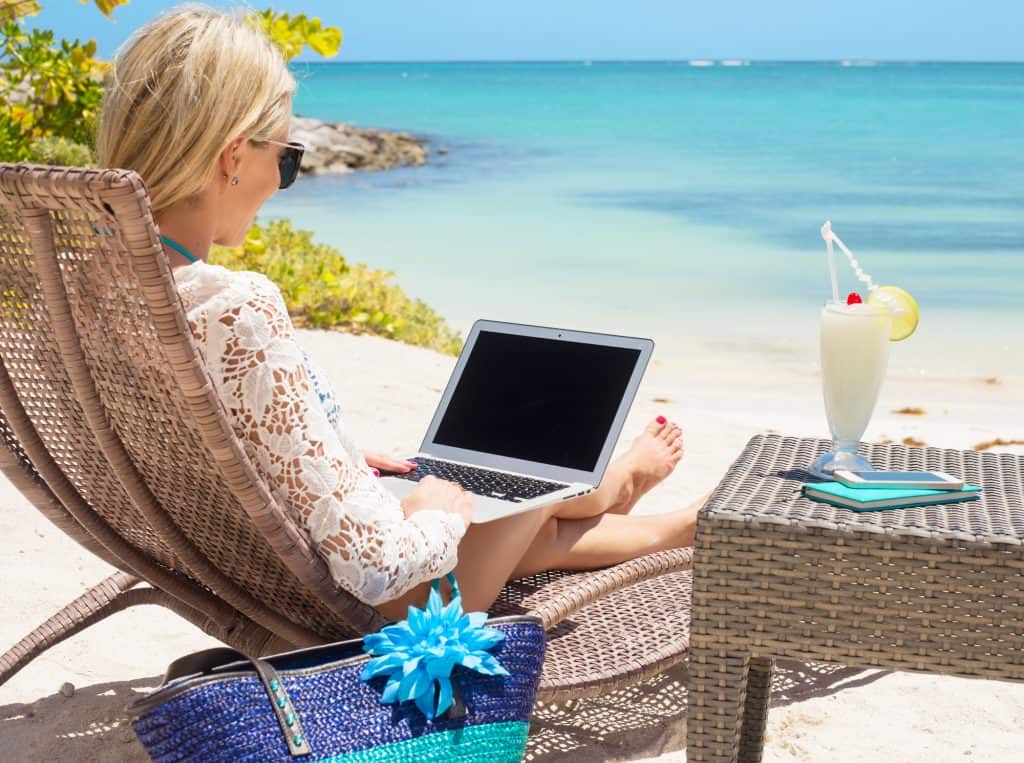 Familiarize yourself with the program's prerequisites, courses, and course duration. You are choosing a program that fits your schedule, and you are equipped to handle the studies.
5. Gauge The School's Reputation
Know about the school's and program's reputation. Then, check with the students and alums for feedback on the program and to receive more details about the help and support available.
6. Request Advice From Others
Take your family, friends, and mentors' opinions on the course you are considering. Their engaging words can have insights or information you have not thought of yet.
Moreover, remember that while listening is essential, picking a program that resonates with your unique interests, abilities, and professional aspirations is critical. Take your time to weigh your options and select a program accordingly.
Life Coach Courses
When deliberating, other factors to consider besides accreditation and specialization include the curriculum, the instructors, and the training format.
A few programs are conducted entirely online, while others involve in-person contact, and a few combine both.
Finally, the best way to choose the right program is to thoroughly research it and select one that aligns with your goals, objectives, and values.
With good training, the necessary certification, and dedication, you can construct a fulfilling career as a certified life coach and help others realize their aspirations.
In Conclusion
As more and more people are becoming self-aware of making a positive change in their lives, becoming a life coach can be a rewarding career for you if you enjoy helping others make a positive change in their lifestyle. Although working as a life coach can be challenging, it can also be profitable.
Frequently Asked Questions
Do You Need To Study To Be A Life Coach?
While no strict education is required, training and certification in the field are highly recommended.
Reputable coaching organizations offer comprehensive programs on coaching techniques, ethics, and business practices.
Not only does such a program supply you with the necessary skills to excel as a life coach, but it can also boost your credibility with potential clients.
Is There A Need For Life Coaches?
Absolutely. Increased demand for life coaches exists as individuals strive to improve their professional and personal lives.
Life coaches guide their clients in goal setting, overcoming challenges, and implementing strategies to help them succeed.
Coaches are in demand in various industries, ranging from business and health to wellness.
How Do Life Coaches Acquire Clients?
There are myriad ways they can do so. Creating a professional standard website and maintaining a solid social media presence are viable avenues.
Attending networking events and offering free consultations are also fruitful means. In addition, receiving referrals from satisfied clients boosts the business.
Moreover, some coaches may even decide to collaborate with other professionals, like therapists or personal coach trainers, to extend their reach.