If you wish to become an actor, some key skills you will require include being creative and persistently good at literacy in terms of reading and speaking skills. You need to be able to communicate well with a variety of people. You also need to have a certain level of stamina and discipline to be successful in this type of role.
You may have decided to become an actor because of your interest and participation in school plays, or you may have just decided that you want to pursue the acting industry due to your ambition and determination to be an actor.
In this post, I will share everything you need to know on how to become an actor.
The Acting Profession
Working in the acting profession varies as a working actor can work in movies, on television shows, in commercials, or live theater productions. Actors may start their careers as film extras which can also help them to earn a salary. Production companies hire all over the US, so an actor will likely need to travel regularly. An actor must be prepared for rejection due to the high competition for the roles, particularly for new actors.
Education And Training
Although there are no formal educational requirements for actors, it is recommended to have some training as a student before embarking on a career in acting. The educational background of an applicant for acting is seriously considered. For someone to gain more local experience, they can attend local acting classes, which will certainly be helpful.
The Importance Of Formal Education And Training In Acting
By obtaining a bachelor's degree in theater arts, acting and performing, and drama, it is helpful to learn acting, and it can certainly provide more technical skills. In addition, more experience will certainly allow for higher-paying roles with greater recognition and achievement. However, this career should be approached with caution because just obtaining a degree does not guarantee a successful career in acting, as it is very challenging.
Types Of Formal Education Programs Available
Many formal education programs are available for degrees in acting, such as a Bachelor of Fine Arts in acting, which offers more than acting and performance techniques. Actors can advance their careers and learn about directorial styles and make-up during their acting degree. Formal training is advisable to be taken seriously as an actor.
There is also a master of fine arts in acting, which allows more focus on acting. It offers more advanced content in acting and voice and speech usage. It can provide a platform for developing their acting skills further, mainly if they have been engaged in school productions. It enables students to apply for auditions at local theater companies.
The study of Acting and performing arts allows for a wide range of skills and application of knowledge in terms of the theoretical aspects and the history of theater performance.
Acting Workshops And Classes
The acting workshops and classes should help in the preparation of learning and practicing acting techniques, theories, and practice. Examples include the use of voice and movement training and directing of actors in the performance of a play.
Specific workshops and classes can be attended to analyze scripts to better understand the characters, themes, and storylines.
Writing can be developed in playwriting, whereby a play includes the character's dialogue and the play's narrative. A talented team of writers is often involved in large-scale playwriting, so you must bear this in mind if you want to consider writing yourself.
Community Theater As A Form Of Training
Being involved in community theater is a fantastic way to learn the technicalities of theater production, such as sound, light, and stage performance. It is possible to learn more about the various forms of performance, such as dance and music, and how they can fit together for the performance.
Acting techniques can also be practiced at acting theater productions to recognize the types of acting, such as classical acting, how to improvise, and using voice training. It is an excellent way to develop casting networks as people in the theater may have other connections outside of the theater to other plays and performance houses.
How Much Do Actors Get Paid
The median salary for an actor is approximately $46,960. However, some of the best-paid actors earn more than $60,000 annually, while some lower-paid wages are approximately $30,040 for a full-time actor role.
Steps On How to Become an Actor
Here is a summary of some of the steps that you can take to become an actor:
1. Attend training school to become an actor.
It is best to enroll in a degree, although local acting classes are a good way to start and make sure that it is the career for you.
2. Prepare your headshot, acting resume, and demo reel to submit these.
These are materials that are required to be submitted when you go for auditions.
3. Keep your actor resume up to date.
It is worth keeping your resume as up-to-date as possible with experience.
4. Submit your auditions to companies and online platforms.
Do some research and get yourself enrolled online for application for auditions.
5. Gain more experience so that you are adequately equipped for your auditions.
Offer your help at a local theater company and engage in local actor classes.
6. Get signed by an agent so that they can help you to apply for roles.
Enlist a local agent to help you with your acting career and provide advice.
Learn About The Industry
Online articles and magazines are some of the best methods you can use to learn about the industry. You can also enroll in a local theater and take acting classes to further your career. You will need to be organized with a plan to keep on top of auditions that come your way and make sure that you attend local gigs that you can attend to gain more experience. Industry experience counts, so it should be extended.
You can also research the best talent agencies and production companies in your nearest area and network with others who wish to work in the industry. You can develop your networking skills with those with the same interest as you and provide each other with a professional network between actors. You can also attend some auditions to learn the process and what is expected of you at an audition.
Take Acting Classes
Taking acting classes can give rise to success. If you are more of a beginner, continuing with acting classes may not be suitable. You may prefer to attend more local classes and continue learning, as being an actor takes hard work and determination. There are many benefits to continuing with training as it can continue to motivate and drive you as it reminds you what you most love about acting and what kind of actor you are.
Some of the benefits include being able to compete for many different toles and assess your options. You may also learn how to apply yourself best to stand out and hone your skills even more. You can also consider the type of role that you most like to play, and you will need to be fully prepared for the audition to succeed at it.
You can be more focused and tune your body to a part using your voice and body. You can also express yourself using your facial expressions and physical being by using the skills, experience, and training you have completed.
Building Your Personal Brand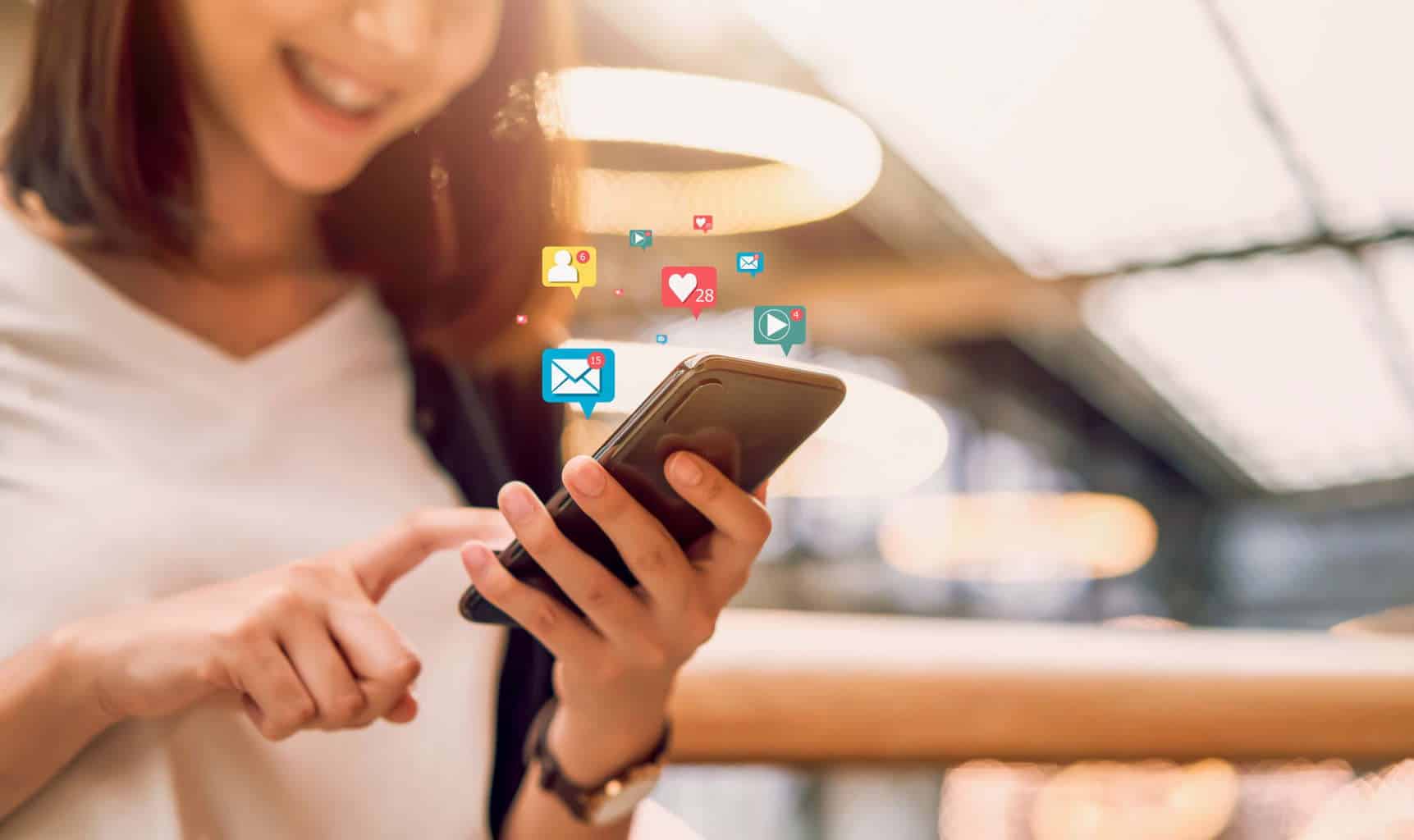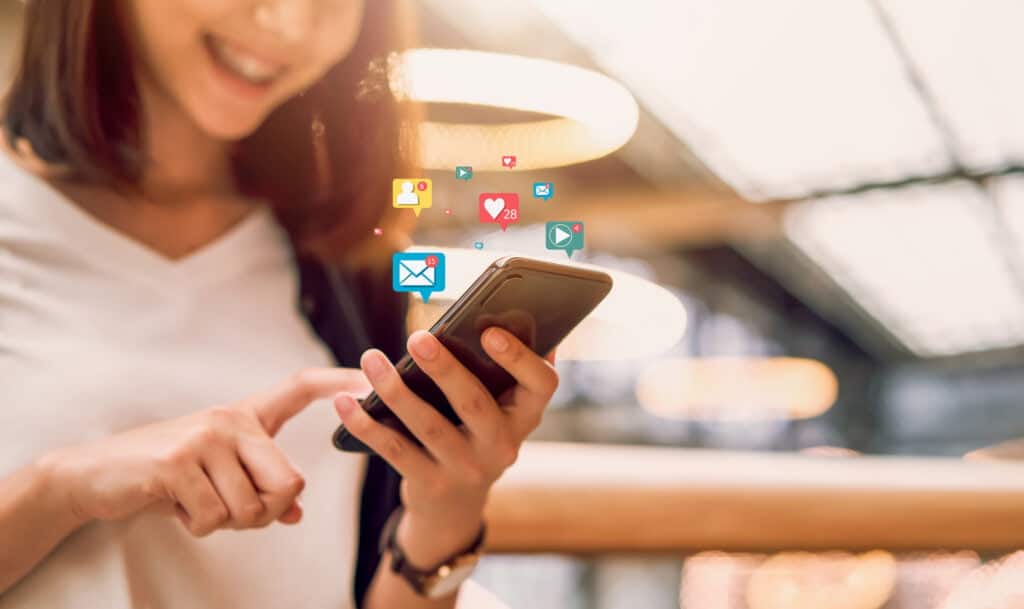 You can build your brand by marketing yourself according to your physical appearance and personality. In addition, you can develop an online presence with social media and show your true, authentic self. For example, you can show that you are professionally passionate about acting. It is also helpful to consider what coaching you can have to help you build and promote your brand.
Auditioning For Roles
Online casting websites are a good place to start when locating auditions and can be excellent information resources. First, you must create a profile and upload all the requested information. Then, you will receive notifications to see if you will be invited for auditions as a result of your application(s).
When you are auditioning for roles, it is best to provide a high-standard resume. The resume should include your most acting experience with details such as the stage productions you have been involved in, the production title, and your role in it.
You should also attach a headshot to the resume, which can be used to reference you. It is also best to limit the resume to one page where possible. You can condense it by removing your older acting roles if it helps to keep the resume page more concise.
Continuing Your Career
You can consider how you will best continue pursuing your acting career. For example, you may want to delve into another aspect of acting you have not considered before. An example could be where you wish to move from theater productions into television work.
An agent should be able to assist you in continuing with your career aspirations. First, however, you must consider how you can revamp your resume and gain more relevant experience.
Get Professional Headshots
If you are signed up with a casting agent, you will need to ensure you have the best headshots and audition tapes. You must pay for the best photographer; physical appearance is extremely important for television and film. You can ask to see previous work samples to decide if they are the best photographer for you. It is best to explain precisely what you are looking for and what emphasis you want.
You should always check and review the work that your photographer has completed before it goes to print. In addition, you need to ensure that the photographs are not subject to retouching as they need to be as natural looking as possible.
Create A Demo Reel
You must create 4-5 clips of your best performances, and each clip must only be approximately 30 seconds long. The entire reel should be approximately 3 minutes long, and you will need to ensure that you have included all of your personal information: Name, contact information, and headshot. Other information may also be requested, such as your social media profile.
It is advisable to refrain from having music on the reel and ensure you have enough ideas to generate the content required for a demo reel. It should be the best possible work that you can demonstrate so that it can grab the attention of the viewer(s).
Update Casting Profiles And IMDb
You can manage your performer profile and your credentials online. You will need to create your profile which should be accessible by typing your name into the search bar. Then, you can make edits to your profile under the Filmography section.
You can update your casting profiles and IMDb by accessing the ''performer profile and credentials'' section. You must ensure you save the changes once you have made your updates.
Network With Actors And Producers
You can purposefully attend events held explicitly for filmmakers, casting directors, and writers. If you can meet casting directors at the events, then it is an opportunity to make connections, and you never know; it could open some doors for you.
Charity events are also an excellent opportunity to meet people who are in the industry. You will need to be strategic and dressed to impress when attending these types of events. Actors' access is permitted, and you can engage in conversations over drinks or even dinner.
If you wish to avoid attending in person at a large-scale event like this, you may prefer to engage with professionals online. You can engage with industry professionals online and engage with what is happening. It will also allow you to keep up with the latest content, and you may even have the opportunity to be booked through social media.
Hire An Agent
An agent is an excellent way to help to develop your career as an actor, as they are directly connected to the industry. They can offer advice and negotiate contracts on your behalf. They can also help you gain auditions and update you with feedback.
You will need to make sure that you are committed fully to acting as you will need to persuade your agent that you are serious about acting. You will need to make sure that you can make time to attend auditions at short notice and be prepared with all of your information, such as your resume and headshot. You should pay particular attention to their submission requirements for the application and audition.
You can research local agencies that can help you and submit your information to agencies in bulk for the most success. You should also provide a personalized cover letter that details what you are seeking. Finally, you should maintain a good relationship with your agent so that they can help you further.
Is It Hard To Become An Actor?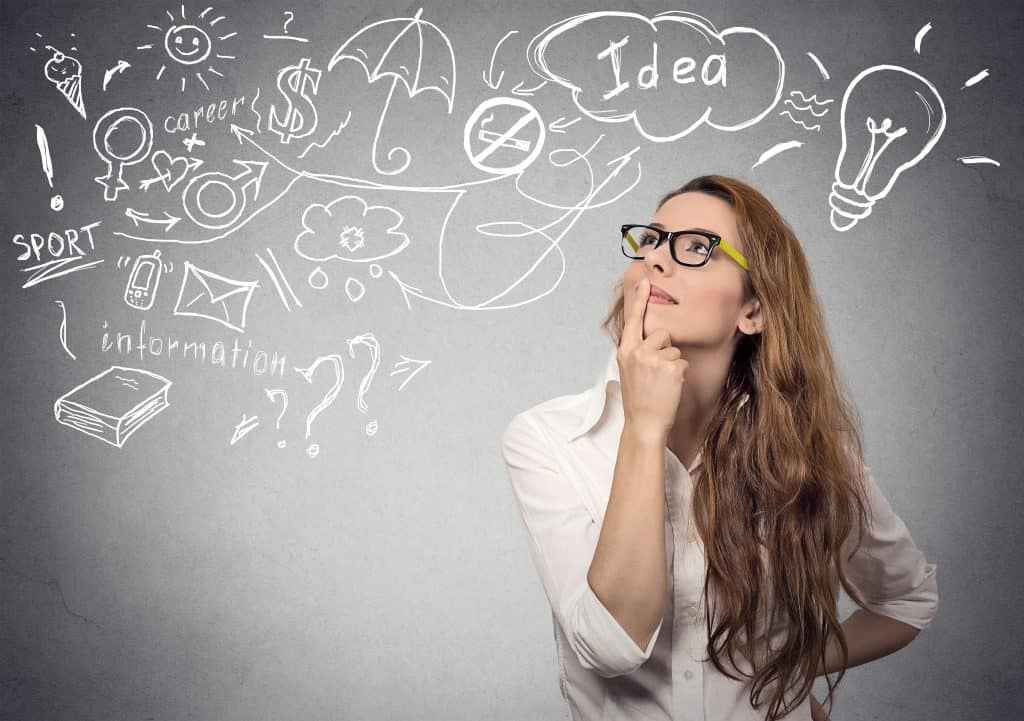 Being an actor looks especially rewarding and easy, but it is best not to be fooled. The role of an actor can be extremely challenging, and some skills. Although you can be trained to be an actor, it is best to realistic about your ability to make it big as an actor.
According to some research, only 0.4% of actors can become famous and make it to the big screen. Therefore, it is hard to become an actor because you are likely to face criticism and rejection for your plight to become an actor. Even then, you may not be offered the highest salary, and you may need to supplement your acting with part-time jobs to support yourself.
It can be challenging to support yourself financially while also trying to allow time for your auditions, do all the research you need, and set up your portfolio.
Tips For Improving Your Acting Career
You can improve your acting career by connecting with other actors and those in the industry. This should enable you to get to know people, and you can ask them for their advice and listen to their experiences. It is a fantastic source of information for you to have when you can make new friends and glean more about the industry regarding auditioning, for example.
Learn How To Promote Yourself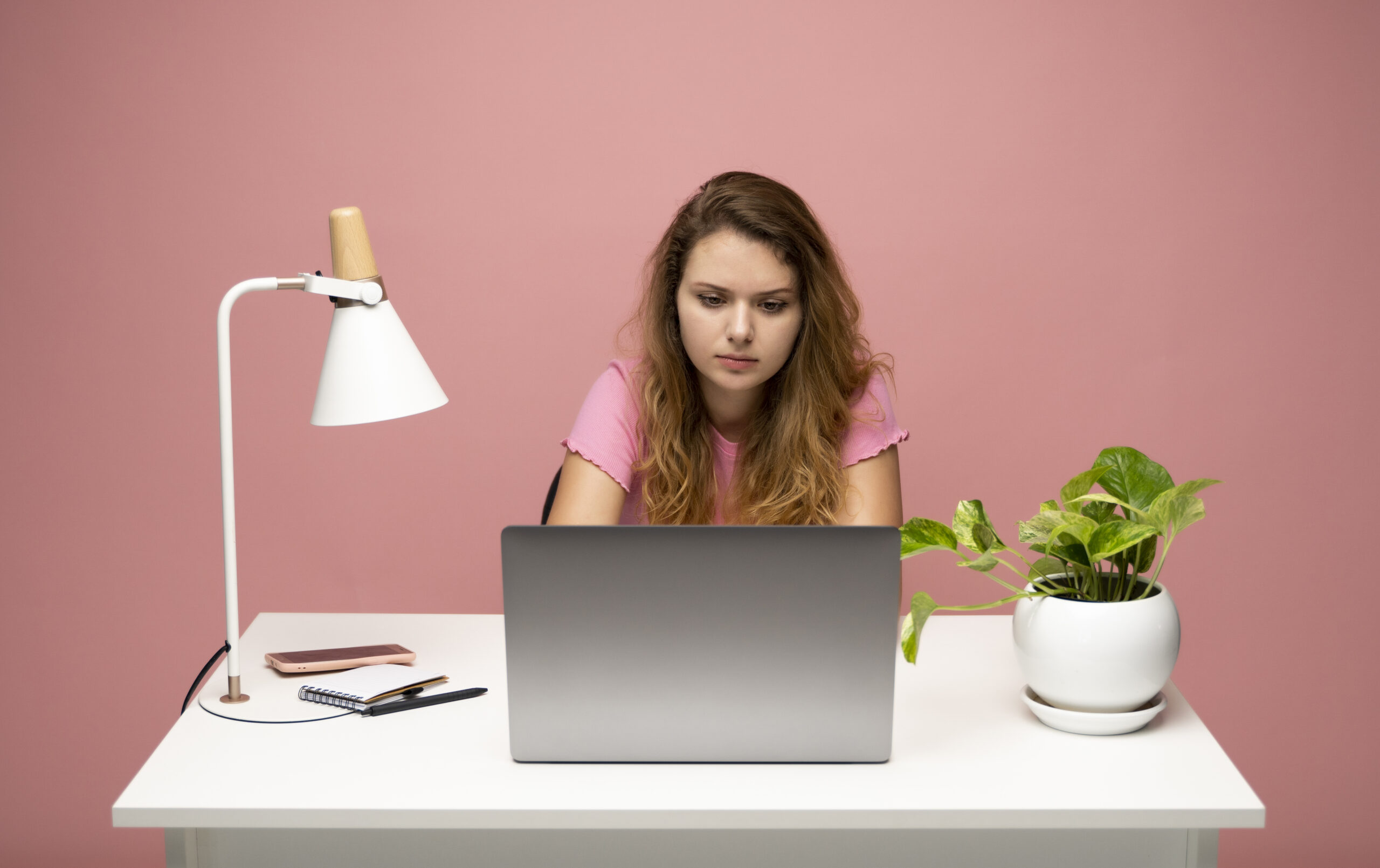 You can research the best way to learn how to promote yourself online. The most common and effective method is to market yourself online using social media, which has the most extensive outreach. You can generate several accounts using Facebook, Instagram, and YouTube. You can also use TikTok.
You can use many methods to promote your acting skills and discover new and exciting ideas from fellow upcoming actors. The marketing options provided on social media accounts can be beneficial to generate interest and gaining a fan base. In addition, you can demonstrate what a professional actor you are by showcasing some of your best work online and sharing it with others.
Know Your Niche
You should know your niche is vital so that you first understand what you want to portray yourself as. Talent alone will not land you an acting role. You must be able to carry yourself as a ''type'' so that people can classify you and see how you fit into their role. You will likely be cast based on your manner and how you come across.
Become Friends With Other Actors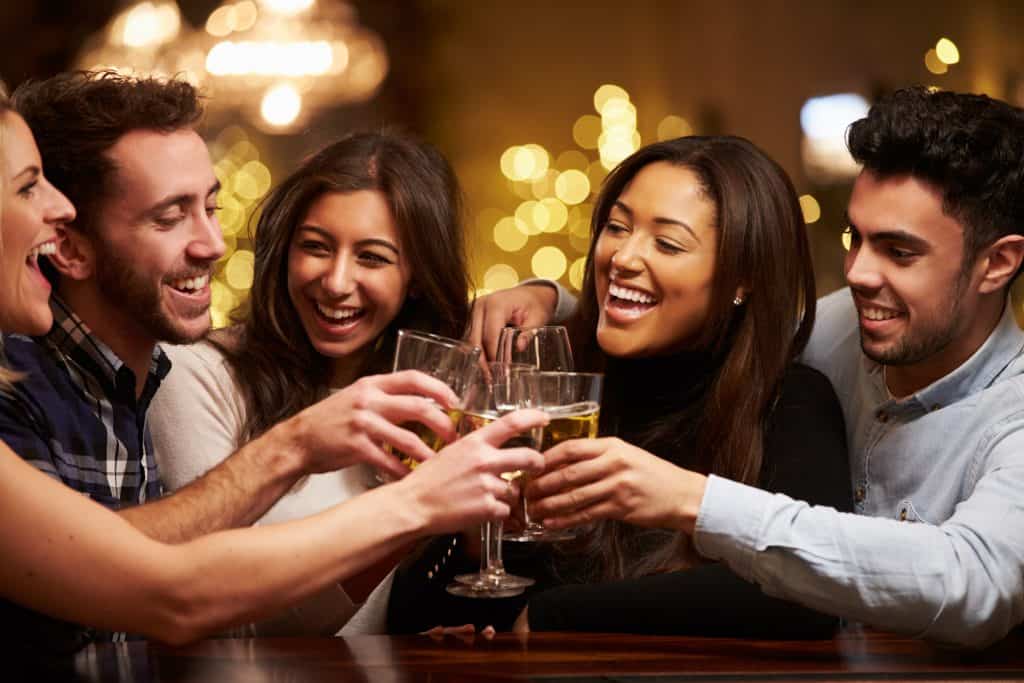 You can increase your chance of success by mixing with the right people. If you are friends with other actors, you can share experiences and generate interest online by linking each other to opportunities and contacts. Attending drama clubs can also be an excellent way to socialize and make new friends.
Developing Your Skills
If you wish to develop your skills to have the maximum potential to do well in your acting career, then consider how to invest more time in those skills.
One positive way to develop your acting skills is to engage in conversations with people and ensure they can connect with you and give you their full attention. This will enable you to respond quickly to other people's directions and instructions better. In addition, you should be in anticipation of the cue from another actor when playing a part and be able to follow what the director requires from you. Finally, your listening skills are crucial in an acting role.
Your ability to communicate with others is also crucial as you must speak in public. You can find ways to improve your methods of communication by attending events where you can provide public speaking and deliver presentations. For example, you could attend a drama course at a local college where public speaking could be one of the units you cover.
You will need to develop your memory to be better equipped to remember people's names, dates, and other relevant pieces of information in a script. You need to create the right impression and deliver the correct information on the spot. You can research how to improve your memory online and invest in some books that you can read, which will help you generate more techniques to aid your memory.
You can engage in more physical exercise to become more athletic and have more stamina when standing for sustained periods when acting. As a result, you will appear stronger and more confident.
You could always take up a dance or singing class when you can have the opportunity to showcase your skills and build up even more stamina and apply some rhythm. In addition, certain acting roles may demand these types of skills where you may need to dance or move around quickly and show some exertion on your body.
Learning a second language could benefit your career, but you must consider whether this is a part of your 'niche' or would instead concentrate on your native language. Learning a second language may help you to develop your memory and cognition, which is an important part of learning your lines.
Building A Strong Foundation In Acting
You can continue to build a strong foundation in acting by continuing to learn new content and research about acting regularly. You can also engage in forums and discussions online about how to best secure your audience in performing online on social media. You can continue to offer new skills when a casting director is viewing your portfolio or even online. It is a positive trait if they can see that you are passionate and dedicated to your career.
You can read so much based on advice and instruction on acting. You can also act out some of the character types you discover when reading books. You can learn to be more aware of some of the different writing styles and how this could be converted onto the stage for a stage/theater production or made into a small scene for acting styles.
You can also watch old movies and read reviews online to see what people's responses are and learn from them. It can help you understand some of the techniques, how you can improve your acting skills, and where you may be making mistakes.
Practice makes perfect, so it is always best to continue to practice your part. You need to rehearse regularly and develop your confidence in speaking and identify how you want to be portrayed and how to behave. You can also record yourself and watch yourself back so that you can be self-critical and make notes on the areas you wish to improve on. You could create your notebook for these essential details and continue practicing regularly.
Techniques To Improve Your Craft
You can improve your craft by using different techniques, such as learning monologues. You can break the monologue into sections to perfect it and work on its pace. Writing your own material is also another brilliant way to learn more about the construction of writing, from monologues to a series online to a screenplay.
It is a fascinating and curious way to improve your craft by learning more techniques for acting skills. The process will give you some insight into how you can produce your own materials. It is likely to encourage you to read more about acting and watch movies to be critical and of interest. If you have more interest in movies than theater screenplays, this is undoubtedly another consideration for the direction you wish to take.
You could apply to be a film extra to gain extra industry knowledge and insight into what is involved in the process. Being a film extra also provides another form of income, albeit low. It can help you continue to be involved in the industry and develop insight into a typical day on a movie set and the cast.
Professional experience can be generated from your contacts and perseverance in developing your knowledge, skills, and experience overall.
Conclusion
Despite your optimism about pursuing your passion and dedication to becoming an actor, you may also be considering some of the pitfalls.
It is a fantastic way to express your creativity, although earning a reputation in the industry and achieving job satisfaction can be difficult. For example, you may be offered low salaries to start with or an unstable income with no guarantee of success.
You have to be prepared. There will also be public scrutiny and criticism of your work, which may make developing relationships difficult if you travel often.
The positive impact that it could also have on your life is to be considered, and it may allow you to travel to new places if you have to travel around.
There is potential in acting, but first, you need to believe in yourself and know you can achieve it. The earning potential for acting is immense, so you could well be in the chance to be able to land a big deal.
Everyone wants the opportunity to follow their dreams, so if your dream is to act, you should continue pursuing it and believing in it. The possibilities are endless.
Frequently Asked Questions
Can Anyone Be An Actor?
Technically speaking, anyone can be an actor, and their age doesn't matter. As long as the actor has some basic knowledge of how they can act, they can do their best to get started at auditioning. It is likely daunting if they have little or no experience, but they may be able to convince a casting director to give them a chance. The competition for roles is fierce, so they must offer something niche to provide them more opportunities to apply and be successful actors. There is some time and money investment when enrolling in college courses, although the age limit is not restrictive, and you may choose to become an actor later in life. You need to determine the sort of roles that you can apply for based on your age group too.
Is It Hard To Become An Actor?
It can be hard to become an actor due to long hours and the initial dedication to acting school. Education to start learning to become an actor can take 2-4 years, so it will need some level of commitment. It depends on when you can get your first part, as it may take multiple auditions to get noticed and cast. You may need help generating many casting calls, but persistence is vital in this industry. You never know what the casting director is looking for, so you might be it. Keeping present and up to date with everything in the industry is vitally important.
Where Can I Audition For Acting?
It is best to research online for auditioning for acting as there are thousands of opportunities. Talent opportunities are posted daily with details on what each acting job is for, where the auditions will be located, and what gender and age are required for each role. It is amazing how many roles are advertised, so it is beneficial to research over time to determine the best niche for acting and get started on the applications as soon as possible. When you first start your career, you may wish to apply for auditions initially to test the water and see how you get on before hiring a talent agent.
Can You Be An Actor Without Talent?
The film industry is highly competitive, but there have been occasions where people have become actors without any natural talent. Perhaps it has been more a matter of luck as they fit right into what the casting director wants at that time. You could always employ an acting coach to help you on your way to becoming more prominent. You can gain valuable experience by hiring an acting coach to get regular help and feedback for your acting training. Consider applying for independent films with lower budgets, but it could be a step in the right direction if you wish to act in film production. You may start as a film extra or background actor initially.
A career in acting requires years of dedication to become skilled and successful, and the percentage of success could be higher, despite the number of opportunities in acting. Persistence is still key to success, and some tenacity and awareness of what steps you need to take it also really important. You must obtain as much information as possible during your research and reading to be fully equipped to deal with the pitfalls and lows. With dedication and persistence, you are likely to have a chance at being successful in your pursuit to be an accomplished and professional actor.