Are you looking to build a successful career as an electrician? Electricians are highly skilled professionals who keep society and modern life safe. This profession requires technical knowledge, extensive hands-on training, and strict qualifications. This article will explain what an electrician does, the steps to becoming a licensed electrician, and other relevant information.
What Does An Electrician Do?
An electrician must work with lower voltages, which are found inside buildings and structures. Their purpose is to install and maintain the electrical systems that provide power to residential, commercial, and industrial buildings. They also repair electrical systems so that there is reliable power available.
Electricians also work on other projects, such as rewiring, inspecting electrical components for safety, and installing lighting and wiring. In addition, they resolve some electrical problems that may arise by troubleshooting.
They are classed as highly skilled professionals in their trade because of the risk factors associated with their work. For example, they have to be able to deal with a number of issues that arise with electrical power and control systems. In addition, their work is varied and can be physically strenuous. Therefore, they need to be able to handle complex and sometimes dangerous situations.
There are many skills that an electrician can develop when they are working with many tools and technology. For example, they can learn and develop the following skills:
Critical thinking – resolve why an electrical component is not working.
Excellent eyesight – be able to tell the difference between different colors and wiring and know what the differences mean.
Business acumen – work independently and plan and handle their own workloads.
Customer service skills – work in a team with colleagues and customers to ensure they can deliver excellent customer service skills.
Physical strength and stamina – be able to work at a high endurance level, for example – by lifting heavy equipment or components.
Electricians will also use numerous tools, including wire and cable cutters, voltage meters, infrared scanners, ammeters, stripping tools, and many more. Therefore, they need to have the working knowledge to use them in the best way possible and in accordance with their specific jobs.
Journeyman Electrician Role And Responsibilities
A journeyman electrician has the role of ensuring that they can perform work that is of a high standard with minimal supervision. They should be able to perform their installation and restoration work on electrical frameworks and be able to communicate effectively with their clients. They should also be able to perform their own inspections to diagnose and resolve their tasks.
A journeyman electrician needs to be able to think on their feet and be observant. In addition, they need to be dependable as the role demands experience in all aspects of the electrical work that is performed.
They are also expected to demonstrate that they are committed to a learning development program or continued training so that they can be a specialist in their field. They can also train and mentor young apprentices entering the industry.
They should be willing to commute between different locations in a timely manner so that they can meet the client's needs and expectations. They should also be able to meet the best course of action required in each case and demonstrate their ability to problem-solve issues that need attention.
Their role involves the selection and installation of the functions of wires, panel boards, plugs, and switchboards while preserving them. They are also required to set up and maintain electrical machines and monitor an inventory to ensure adequate stock is available. In addition, safety regulations need to be met, and a professional and friendly service needs to be provided to clients.
Master Electrician Role And Responsibilities
A Master electrician has the role of ensuring that they can install and repair electrical systems. These can be in residential or commercial premises. They ensure that the system is functioning safely and efficiently. They are also usually required to be able to train and mentor electricians in the company. In addition, they can work for themselves in self-employment or with a company.
Their responsibilities include installing, repairing, and servicing electrical systems and sourcing electrical components that require replacing. A Master Electrician is also expected to be able to interpret blueprints, so drawing rough sketches as and when needed. In addition, they must be able to oversee their work crew, including their apprentices.
They obtain the required work permits, tools, and equipment for the projects. In addition, preventative maintenance measures need to be drawn up, which need to be explained well to clients and other electricians.
Emergencies may occur, so these will need to be adequately dealt with and resolved as soon as possible. In addition, systems will require testing and troubleshooting regularly to ensure they are working efficiently.
Clients, vendors, and electricians require collaboration and effective teamwork. In addition, project records need to be updated, and documents and reports require some preparation so that they can be provided to the clients.
Independent Electrical Contractor Role And Responsibilities
An electrical contractor has the role of ensuring that they can install and maintain electrical systems as well as troubleshoot any issues with them. An independent electrical contractor works on multiple projects, including the planning stages and allocation of resources. They would also manage client relationships for the projects.
Their role can vary tremendously as they will have a variety of activities assigned to them daily. For example, they would need to ensure that they are able to meet the needs of their client(s) and provide services for any existing structures but also upgrade or maintain systems that are already installed.
Electrical contractors must ensure they can manage their work promptly and schedule it effectively. They need to be proficient in managing their workload and be able to meet targets.
Electrical contractors are essential in construction as they are in demand for their services due to the type of work they complete.
There are three types of electrical contractors:
Inside electrical contractor: manage electrical systems inside buildings. This includes light fixtures and other components.
Outside electrical contractor: contractors manage systems outside, which includes electrical and telecommunications exterior to the buildings.
Integrated building systems contractor: manage the electrical components within the building's system, usually including lighting.
Residential Electrician Role And Responsibilities
Residential electricians have the role of installing and repairing electrical power systems in different homes and businesses. They may also conduct these in factories and open spaces. A residential electrician role is more likely to be customer-facing, so customer service is highly regarded in this setting to finalize projects effectively.
Their primary responsibilities are to ensure adequate planning and preparation of the electrical wiring layout and that they can diagnose the electrical problems. In addition, they can conduct general electrical maintenance as and when required.
They have a wide array of responsibilities, including installing switches and fixtures and repairing them if needed. For example, a house may need to be re-wired to comply with the latest safety standards. In addition, an electrician can inspect electrical systems to ensure they meet the latest regulations.
They can also use different hand tools, such as screwdrivers and hammers. They can work with contractors on construction projects and plan out new electrical layouts. Work may also include the installation of security cameras for surveillance and fire alarm systems.
Some residential premises may require air conditioning units or home automation systems so that there is more control on climate control and entertainment systems throughout the house.
Commercial Electrician Role And Responsibilities
A commercial electrician is a trained professional with the role of wiring, repairing, maintaining, and installing electrical equipment. An example of this would be the installation of a generator or a transformer in a commercial building.
Their many responsibilities include installing and repairing electrical wiring, the systems, and fixtures in the buildings. They are also required to ensure that the conduits and pipes are installed to accommodate the electrical wires and cables in the home.
They should also ensure that the pipes comply with electrical codes and the circuit breakers comply with the connected wires. They must also connect the electrical systems to powerlines so that electricity is provided to the building.
The testing of electrical systems is required to ensure the proper installation and operation. In addition, these systems need to be inspected to confirm whether any repairs are necessary for the system's efficiency.
Other duties may be assigned as necessary for the upkeep of the control systems.
Industrial Electrician Role And Responsibilities
Many industrial electricians have roles that require them to often work in factories, warehouses, and manufacturing plants. They need to be able to face the daily challenges of working in a physically demanding job, as they may need to move into spaces by crawling, climbing, or standing on their feet for a sustained period of time. Physical endurance is required.
They must also have the technical knowledge to make decisions based on technical documents such as blueprints or instructions. They must also be able to lead on projects using strong communication skills.
Industrial electricians are responsible for maintaining, installing, and troubleshooting industrial electrical equipment. They are required to work in a team, although they can also work independently on their projects.
Therefore, they must ensure that they continually observe and adhere to the safety procedures and make decisions based on technical paperwork. In addition, they should ensure that they are performing quality testing and inspections regularly.
Commercial wiring can also be referred to as busways, which is the type of wiring most often used in commercial applications. A commercial electrician is required if any new wiring, rewiring, or cabling installations are needed. In addition, they are responsible for installing new equipment such as lights, clocks, and machines or rewiring old equipment.
This could apply in a commercial office building where wiring is essential. With commercial wiring, there is a focus on the electrical requirements and distribution for a commercial facility, which could be a factory or similar.
Commercially, large-scale electrical systems need to be built, and load distribution needs to be understood. Power usage across the facility needs to be considered and calculated correctly overall.
Top Benefits Of Becoming A Licensed Electrician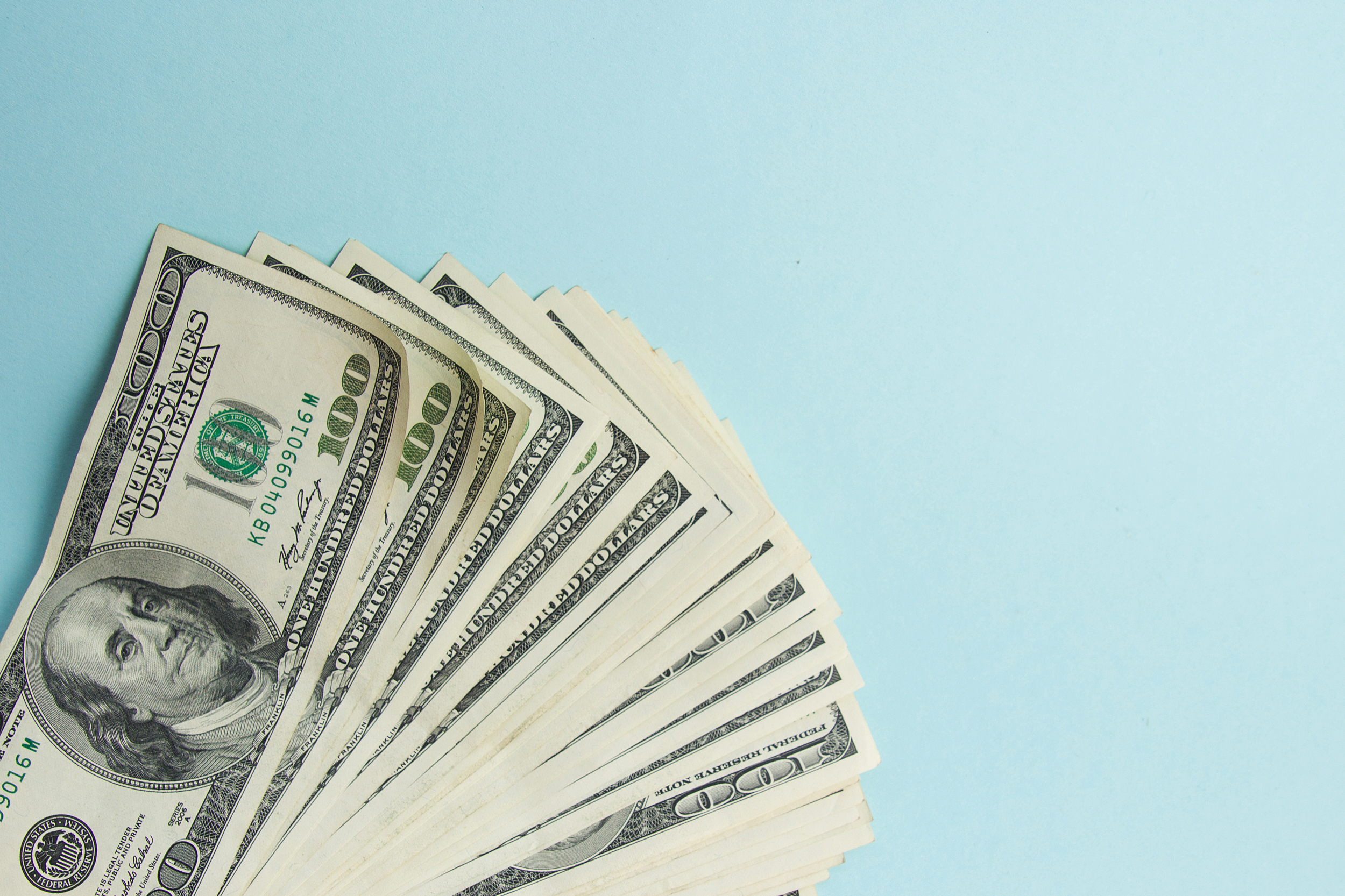 The top benefits to becoming a licensed electrician include the security of a stable job, the high demand that the job requires, a good-paying career, some flexible working terms in the contract, and a feeling of achievement.
Proper time management skills can be developed in the industry, and these can be effective transferable skills that can be used in another industry.
Electrical distribution systems are learned and applied in a licensed electrician's role, which means that they have acquired a specialism. An electrical distribution system usually includes equipment such as transformers and circuit breakers.
Government projects could be available to the right licensed electrician with extensive work experience and can demonstrate a high quality of workmanship during their career.
The best part is that electricians are in high demand throughout the sector, as the Bureau of Labor Statistics projects that the job opportunities for electricians are only set to increase.
They estimate that there is likely to be an 8% growth from 2019-2029. Those who have chosen a more specialist route will also have more opportunities to grow, including working in the government sector or even the military for those with the most promise.
How Long Does It Take To Become An Electrician?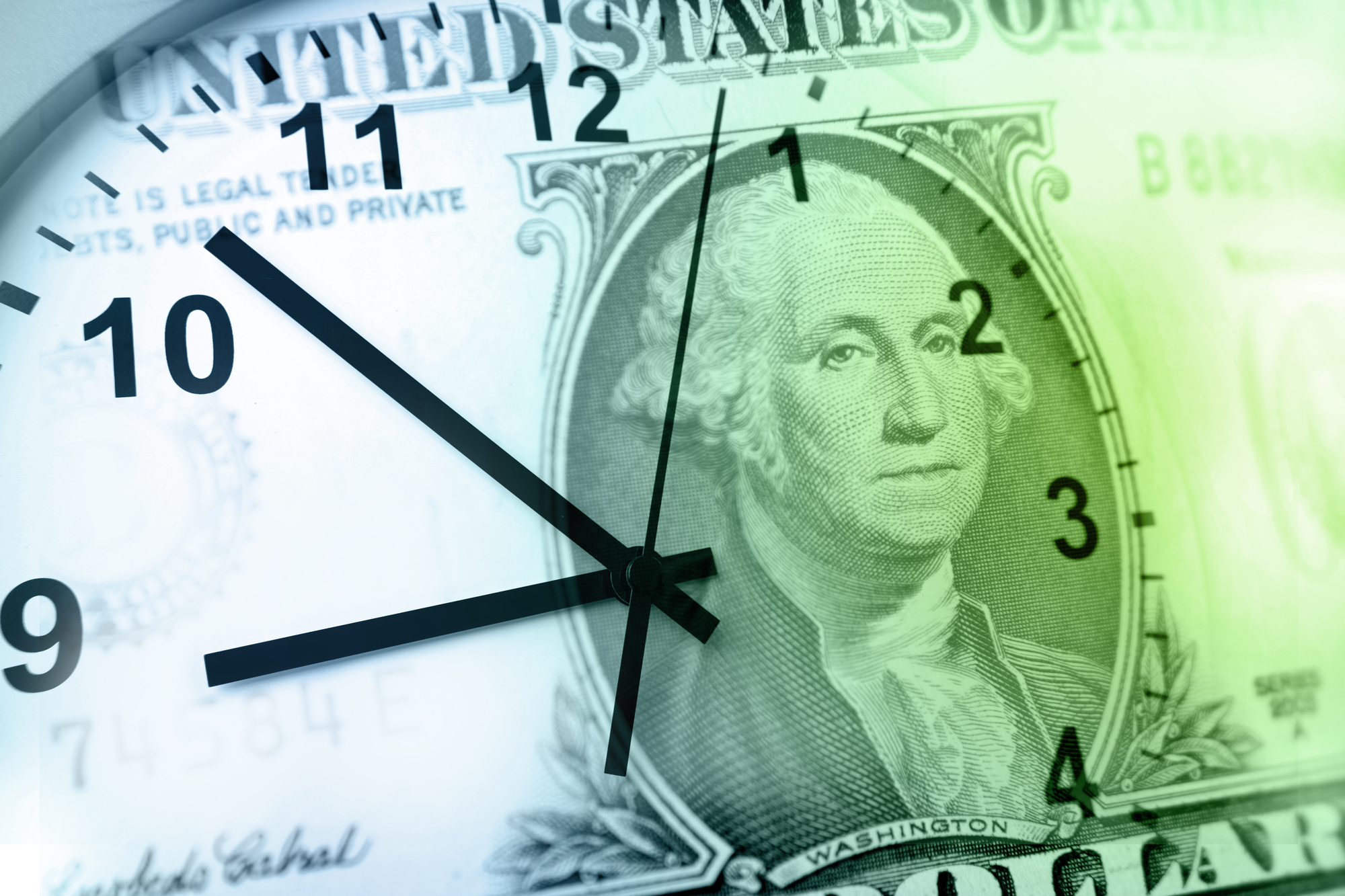 It takes approximately 5-6 years to become a (journeyman) electrician that is fully certified and able to start work fully. This includes working on one of the apprenticeship programs.
Steps To Become An Electrician
1. Educational Requirement
The schooling required for electricians is usually done through a trade school, with certificate programs taking up to a year to complete, although they can be completed sooner on a more intensive course. An associate degree will similarly take about two years to complete.
Education requirements are that the applicant needs to have earnt their high school diploma or equivalent before they can progress their application further.
Earn A High School Diploma Or The Equivalent
A high school diploma is a requirement for the application for further training to become an electrician, whether it is for training on the job for an apprenticeship scheme or to apply for a training school to become an electrician.
It is imperative for you to gain your high school diploma before you can pursue a career as an electrician with fundamental skills. Education credits are required to progress in this competitive industry.
For example, there is a requirement for Maths skills to be able to determine wire lengths and in Physics to determine the theory of an electrical circuit. Electronics are also a valuable skill to have so that the basics of an electrical current can be established and there is knowledge on how to build circuit boards and solder wires.
There is an expectation of completing reports and communicating well with others in a team, so the need for English is required. Customer service skills are also helpful to have acquired as conversations with customers are regular to establish rapport and successful completion and satisfaction from customers.
2. Schools That Offer Training
There are various training options available for training to become electrical technicians or electricians.
Program prerequisites need to be carefully checked to ensure eligibility.
Trade Or Vocational-Technical School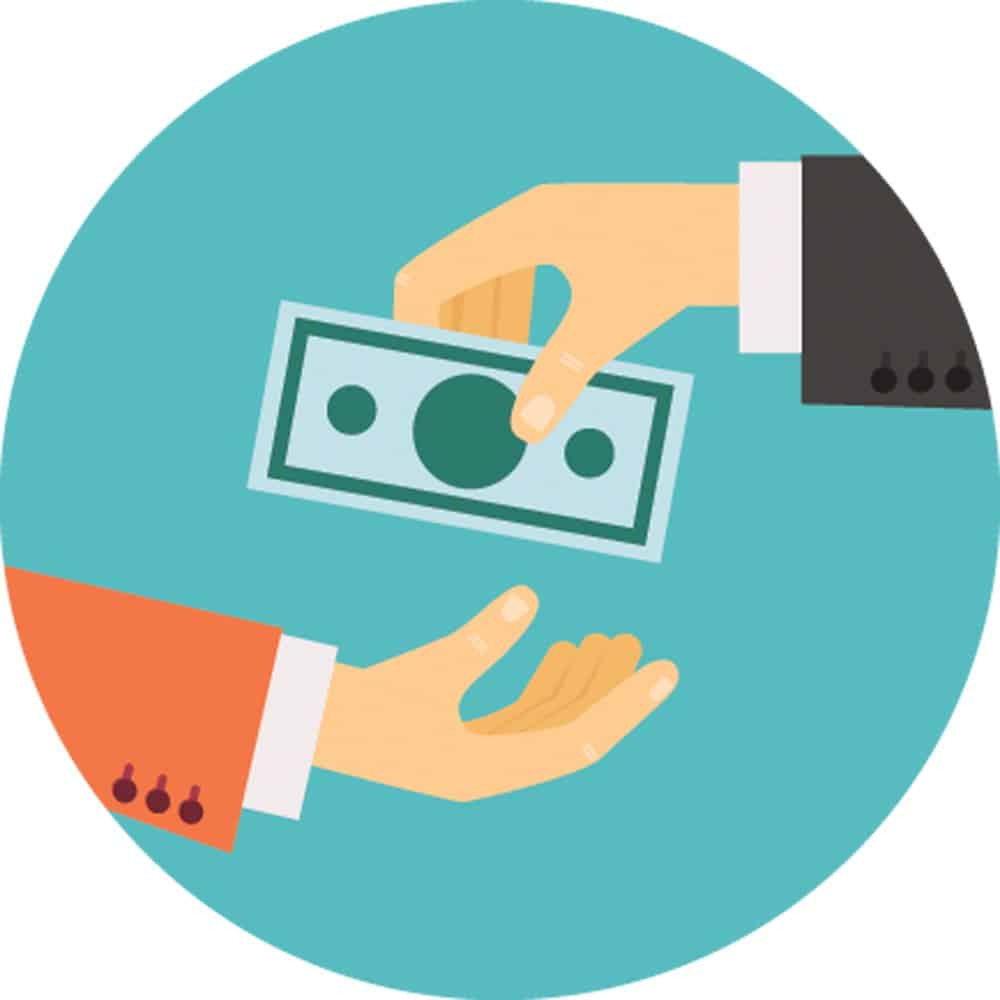 A trade or vocational-technical school or vocational school is a good option for those who wish to reduce their student debt as it is more likely to be funded. Completing a bachelor's degree could cost more than $28k, whereas a trade or vocational-technical school will likely cost less.
In addition, it may be argued that a vocational-technical school offers more hands-on experience than studying at a university, where it may be more technical and classroom-based.
Electrical technicians are classed as a trade professional who works on electrical systems. However, they are mainly able to work on the electrical systems' maintenance rather than their installation.
Education courses can vary according to the specialism that the electrician wishes to embark on, and these can be explored further in career options. For example, a career advisor could be consulted, and/or further research can be done online.
The hours of training differ between courses, so it is worth exploring what other options are available. For example, an apprenticeship approach is an excellent way to learn on the job and would cost less than attending university in most cases.
An introduction to electricity enables students to perform their electrical work safely. They would also usually have training on how to read floor plans and blueprints so various types of electrical equipment and components and how they should be installed.
Overall, a student should be taught how to follow the safety measures, have a working knowledge of all electrical components they are likely to come across, and have a strong understanding of the electrical systems in a residential and commercial settings for the systems that are used. They should also have the proper installation techniques for usage.
3. Applying For An Apprenticeship
When applying for an apprenticeship, it is worth researching to check which has the best opportunities. An online apprenticeship finder can be a useful tool when trying to establish which apprenticeship is best. Signing up for a registered apprenticeship means that the quality should be high and build a strong career pathway with paid work experience and expert tuition.
You can search for an apprenticeship program using the Department of Labor search tool to find the most local apprenticeship scheme. Apprenticeship programs can be found through the National Electric Contractors Association (NECA) or Independent Electrical Contractors (IEC)
It is worth bearing in mind that it can take up to 4 years to complete, with 2000 hours of on-the-job training and more than 100 hours of classroom hours required to finalize and complete the required training. Therefore, many hours of experience must be accepted as a completed apprentice from the apprenticeship program.
The curriculum focus can vary to compare the differences between a diploma/certificate, associate degree, and apprenticeship.
A diploma/certificate is more suited to a student who wishes to move quickly onto an apprenticeship scheme or increase their skills. In contrast, an associate degree allows for a piece of more foundational knowledge and is usually over a longer time of approximately two years. In addition, an apprenticeship is more hands-on training and usually under an electrician's supervision.
The duration varies between each course, with a diploma/certificate taking up to one year. In contrast, an associate degree can take up to two years, and an apprenticeship could take up to 4-5 years.
Overall, a diploma/certificate is more suited to someone who already has the experience. In contrast, the other courses, such as the apprenticeship, are more preparatory for working on the job, so it is closer to real-life situations.
An electrician certificate can take about a year to complete, and they usually consist of multiple courses that are more tailored for progression onto an apprenticeship. An example of one of these courses would be in residential wiring, where the most common installation and troubleshooting issues are dealt with. These can include some media and wiring components, so common problems must be established and resolved.
Another example of a course would be a focus on electrical code which includes applications and how to deal with old wiring that does not conform to the latest code standards.
One of the most popular degrees to study is an Associate Electrician Degree which is a 2-year program. It offers specialization in certain aspects of the field, such as renewable energy. Many colleges offer associate degrees, and students can usually start working after they graduate, or they can proceed with a 4-year bachelor's degree program for further expertise and development.
These courses can include modules that cover accident prevention in the workplace with lifesaving techniques for emergency situations, electrical drawings, technical sketches, electrical systems analysis and report writing skills that can be gained in addition to field experiments and research.
An electrician apprenticeship usually requires many hours of classroom work and hands-on training under the supervision of a licensed electrician.
An apprenticeship usually consists of learning about blueprints, electrical code, electrical theory, the skills necessary to become an electrician, and the safety practices that need to be applied. After the training, the apprentice can then choose to work as an apprentice and then further their career by becoming a master electrician.
An electrician would first need to be licensed where they work; it depends very much on the state that they are applying to work in, as each is different.
An electrician could also specialize by working at a powerhouse where they would specifically work on power generating stations and ensure a smooth operation of the power grids.
There are also construction electricians who work on construction sites, specifically on business constructions that may be project-based. This would allow them to move from one project to another regularly and develop their project portfolios.
4. Register As An Apprentice With An Electrician
You can register as an apprentice with an electrician and obtain on-the-job experience. You can search for the best vacancies for the apprenticeship programs and register for the opportunities by following the guidance online.
Apprentice electricians are the basic entry point for an electrician. However, they will learn the fundamental skills to become an electrician in their classroom and also as part of their work-based training. In addition, an electrician program can allow for additional skills to be gained.
There is a competitive advantage to working as an apprentice with an electrician, as on-the-job experience is invaluable for prospects in the future.
5. Complete Summer Jobs For 16-Year-Olds Training As An Apprentice
You can embark on an apprenticeship and complete your training as an apprentice. A typical course may last four years, although it would encompass developing the skills and knowledge required to install, maintain and repair electrical systems. They can extend to electrical systems that are in commercial, industrial, and domestic environments.
A community college may offer apprenticeship schemes in the local area or what could be referred to as a technical college. An electrical school, or what is known as a trade school, is also known as a vocational or technical school where someone can learn to become a technician.
6. Get Licensed Or Certified In Your State
Becoming a licensed electrician (journeyman license) requires you to get licensed or obtain certification in your state. Electrician licenses may not be accessible immediately as an application must be submitted first. In addition, licensing requirements are likely to vary between states, so care is needed.
Most states require an electrician to have an electrician license to be able to work in the state. Therefore, local officials need to be contacted, and the application needs to be authorized. The application to be a certified electrician means an examination must be completed.
The applicant must pass the exam and demonstrate that they can show an understanding of the National Electrical Code, have electrical knowledge and theory, and be aware of electrical safety, the basic electrical concepts, and the local laws and building codes that apply. Once the journeyman exam has been passed, it can then be a case of obtaining the full certification and being able to start work soon after.
An electrical contractor exam must be passed by a contractor electrician and a Master technician to show that they have competency as an electrician in the industry.
Licensing exams are in place to ensure that skilled trade professionals work in the electrical industry.
A certification exam must be passed to gain access to the industry as a qualified electrician.
The exam cost is approximately $30 – $300, although it will likely be about $30.
A trade license usually indicates the number of hours of training the electrician has undertaken.
Insurances need to be considered for compensation insurance and commercial insurance.
What Is The Median Wage For An Electrician?
The median wage for an electrician is approximately $63,330 as of 2023, in accordance with the median annual wage of the U.S. Bureau of Labor Statistics due to the necessity of the role in the industry.
Electricians are seen as essential and have a vital role in maintaining many aspects of people's lives daily. The industry is only likely to continue to grow over the years, and the electrical trade for job opportunities is increasing with a widening job market. It is a solid career path.
How Long Do You Have To Be An Electrician Apprentice?
You must be an electrician apprentice for approximately 4-5 years in total.
It is a requirement for 8,000 hours to become a general electrician, whereas an apprentice would usually only complete approximately 2,000. It, therefore, requires them to conduct further work-based experience.
They will likely need to work for a company as an apprentice to further their work experience and meet the 8,000 hours required for a general electrician.
The factors that would influence the length of the apprenticeship include prior military experience, which may mean shorter apprenticeship terms, a relevant degree or technical experience, on-the-job training, or even an electrical contractor training program which could be an enhanced step towards being a fully-fledged and qualified electrician.
It also depends on the employer and how they view the individual applicants.
Frequently Asked Questions:
Do Electricians Get Paid Well?
Electricians get paid well and have good job security and cash flow with an increased growth rate year on year.
Even an electrician trainee will be paid well and earn in the region of $26,934 per annum, with figures of as high as $54,357.
Is 40 Too Old To Become An Electrician?
A 40-year-old is not too old to become an electrician, and there is a range of employment opportunities based on the skills and experience of the electrician. However, it is worth noting that it may not suit someone with health issues as the main electrician role can strain the body. A domestic installer course could be a good alternative for someone who wants a more flexible work-life balance but still works in the industry.
A domestic installer can complete a course over approximately three weeks and become a domestic installer by working in the trade and understanding more about the electrics in the home. A mixture of theoretical practice and theory provides a more comprehensive study of electrical installations.
Is Being An Electrician Hard On Your Body?
Being an electrician will put a strain on the body, so an electrician must have a good fitness level and stamina in their movements.
A residential wireman may have less strain on their body in a domestic setting as the environment is likely to be smaller and areas more accessible.
Can you complete an electrician course online?
It is possible to do an electrician course online, but it is worthwhile considering the limitations this may have in translating into the physical job. Being an electrician is a physical job that requires many skills and job experience. The classroom instructions would need to be carefully followed and executed.
There may be online courses available, but it is advisable to attend college in person in order to be able to fulfill the hands-on type of training required.
Additional electrician certifications can be obtained online for an existing electrician to become more specialists in their role. The experience requirement would be lacking when applying for electrician roles.
An electrician can extend their knowledge by reading electrician blogs and industry news to keep up to date with the latest advances on their licensing journey as an electrician.
This could include being aware of the service Titan's cloud-based, all-in-one electrician software.
How Much Does An Electrician Make An Hour?
An average hourly wage for electricians working for an electrical business is likely to be achieved in the region of $46,603 and $62,050.
There is always going to be a demand for electricians. There are competitive salaries for electricians. A qualified electrician with an electrical license can surpass $62,050 with the proper education, skills, and experience and by proving themselves well.
How Long Do You Have To Be An Electrician Apprentice?
You must be an electrician apprentice for approximately 4-5 years in total.
It is a requirement for 8,000 hours to become a general electrician, whereas an apprentice would usually only complete approximately 2,000. It, therefore, requires them to conduct further work-based experience.
They will likely need to work for a company as an apprentice to further their work experience and meet the 8,000 hours required for a general electrician.
The factors that would influence the length of the apprenticeship include prior military experience, which may mean shorter apprenticeship terms, a relevant degree or technical experience, on-the-job training, or even an electrical contractor training program which could be an enhanced step towards being a fully-fledged and qualified electrician.
It also depends on the employer and how they view the individual applicants.