Chances are that you have had to take a drug test for employment purposes at some point in your employment history. Or you may have to take a drug test in the future. Pre-employment drug screening is common in safety-sensitive jobs across different areas.
However, jobs that don't do drug tests are on the rise, thanks to the immense cost and inefficiency of drug testing. That said, millions of American workers still require to take some form of pre-employment drug test.
If you were wondering what job you could get without ever having to worry about being subjected to a drug test, this article will take a look at types of jobs that do not drug test. You will also learn about companies that do not require a drug test when hiring.
Types Of Jobs That Don't Drug Test
The type of jobs that don't drug test includes nail technicians in the beauty industry. In addition, there is surprisingly a range of jobs for major companies that do not require drug testing.
The types of jobs that don't require a drug test include jobs in areas such as retail stores, real estate, the beauty sector, the tech sector, management positions, chain restaurants, design studios, the engineering sector, flower shops, and the freelance sector. Drug testing is simply unnecessary in these fields and more.
Why Do Some Employers Require Drug Tests?
Some employers require drug tests because they are designed to deter any employers who wish to engage in drug taking. Drug tests are therefore intended to be able to detect and even punish those who want to engage in illegal drug-taking activities.
This is a private affair, but it also has consequences as they could be seen as unfit for work and not necessarily the right person for the position, particularly if it holds a significant level of responsibility.
Random drug tests are likely to be conducted on workers to see if they can obtain any persons suspected of drug use and then police them. It could mean they could lose their job because they are not working according to the law and are not seen as a reputable employee.
It could be argued that drug taking has no relevance to work unless it directly impacts their capability to work, although this is difficult to determine.
Companies That Don't Drug Test
Many companies, such as Amazon, Apple, Google, Starbucks, Target, and Trader Joe's, do not drug test. These could be arguably said to be some of the most successful companies in the world, such as Amazon, so it is fascinating that they do not insist on drug testing their employees. Here is a list of employers that do not routinely drug test:
Amazon
Apple
Google
Microsoft
Starbucks
Target
Chipotle
Whole Foods
Petsmart
Michael's
Trader Joe's
Private business owners may be more scrupulous with their employees as they need to hold them more accountable for their day-to-day operations. They could not risk drug usage during working hours or where it would compromise the business.
Types Of Jobs That Do Routinely Drug Tests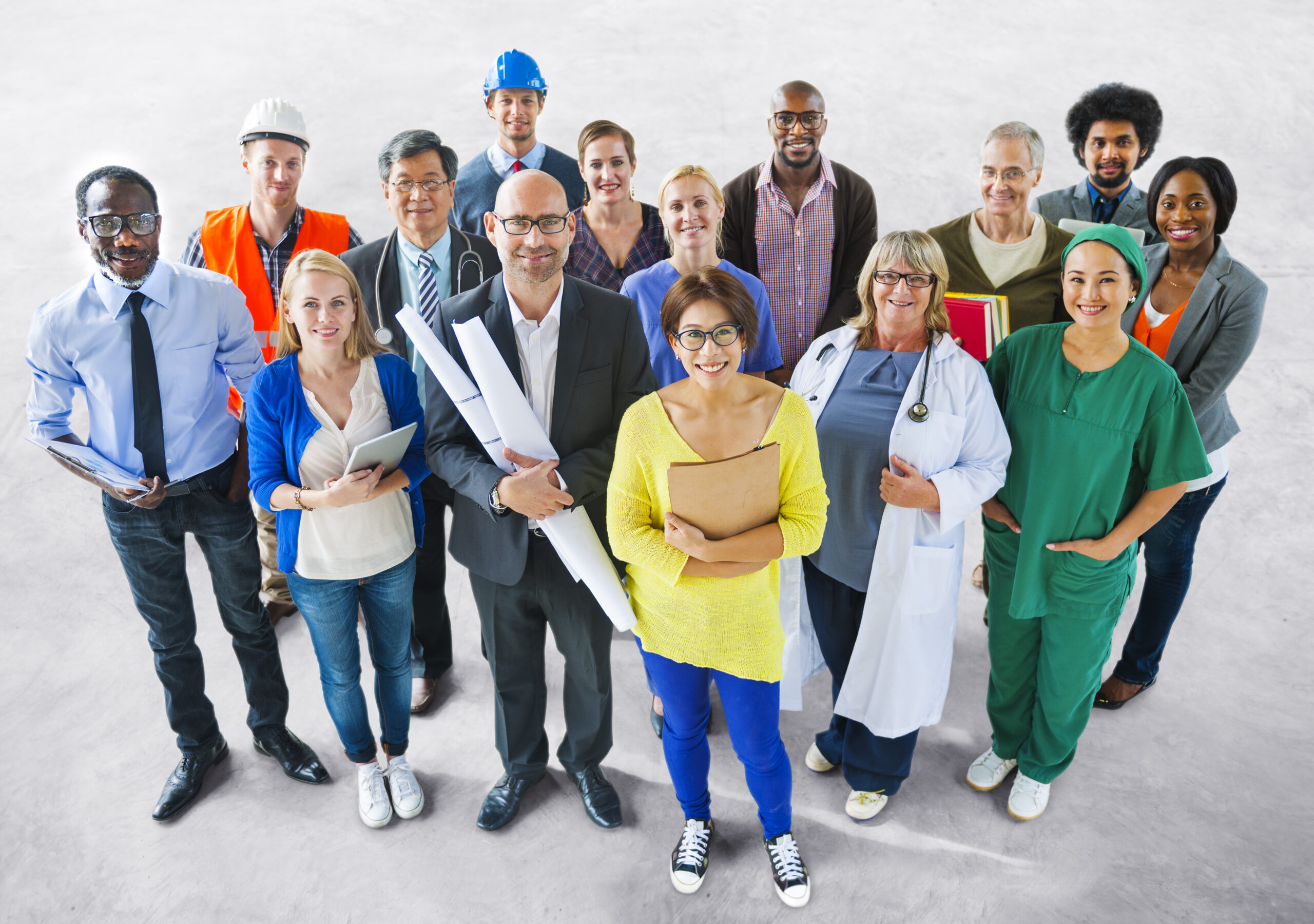 It should be no surprise that the jobs that routinely drug test include Government, Military, and the Police. Other professions include healthcare, transportation, construction, aerospace and defense, and Education. Information technology and private security are also included.
Potential employees of any of the above-listed industries need to be aware of their conduct in line with the expectations of the jobs.
Law enforcement requires strict measures and personal responsibility, like many job roles stated.
Construction companies are also considerate of potential employees that may run the risk of being drug users, so stringent control measures need to be in place to maintain the safety aspects of the company.
Operating heavy machinery usually has its own risk without the complications of having a person under the influence of drugs operating large machinery. The form of testing depends on the specific construction company, but they are usually not prepared to take any form of safety risk when it comes to the conduct of their employees.
Here are the types of jobs that do routine drug tests:
Federal Government
The federal government demands a drug-free workplace. On November 18, 1988, congress enacted the Drug-Free Workplace Act, which required federal agency contractors to make sure and certify that there is a pre-condition to receiving a contract or a grant from a federal agency.
Government Jobs
Government jobs are safety sensitive and subject to intense scrutiny. They cannot afford to allow an employee to be under the influence of drugs, so they have strict regulations and measures to minimize this risk.
Government Agencies
Many government agencies require potential employees to pass pre-employment drug testing.
Drug Testing Policies
Most private employers do not require drug test policies, although the exceptions apply to safety and sensitive, regulated industries.
The parameters of a prescription drug are regulated, although challenging to administer, to ensure that prescription drugs are not being used illicitly.
Potential employees must know that there are safety-sensitive jobs and may be subject to drug testing policies.
Pre-Employment Drug Test
What is a pre-employment drug test? A pre-employment drug test requires specific testing to determine whether an employee has used illicit substances or any other alcohol or medication not prescribed to them.
Some examples of the completed tests include urine, hair, and even breath alcohol testing. In addition, blood can be taken and sent off for testing. The urine is tested for substances such as marijuana, cocaine, and amphetamines. This is not a comprehensive list, as other substances could be tested for prescription drugs.
Pre-employment drug testing is likely to form part of the terms and conditions of a paying contract for work.
Certain employers may carry out random drug tests to see if their employees are not abiding by these. Prospective employees should also be aware of this when joining the company.
Here Are 15 Jobs That Don't Drug Test
1. Food Delivery Driver
A food delivery driver job does not involve drug testing. As a food delivery driver, you can make around $12-13 per hour, which is not a bad average salary, although you must consider many factors.
Some include the time that needs to be spent doing the deliveries and the special offers when finalizing the transactions that need to be considered. To be a delivery driver, you must also meet the criteria most companies require to qualify.
You must be at least 19 years of age, 21 for Chicago and Las Vegas. Most of all, you must own a vehicle, whether a car or a bike. You must also hold a valid driver's license and insurance for the vehicle which the company has validated. You also need to ensure that you own a smartphone that can perform with the latest applications and have a checking account for a deposit.
The interview process may require a driver's check background, so although it does not involve drug testing, it is wise to be made aware that anyone with a history of drug use may not be eligible to apply.
2. Chef
The sky is the limit when it comes to being a chef in terms of salary, which can vary according to the skills and experience of the specific chef. A busy working environment means many demands and time constraints for this job.
It also means long hours and many hours of preparation, especially for large functions and events. Dependent on the size of the restaurant, it also means dealing with many staff and providing management style in commanding a kitchen.
Some recruiters will insist on having screening processes. However, these will rarely include any drug screening process as a chef's role is not usually interfacing directly with customers.
They may have to deal with buyers for produce and ordering, but this could also be completed by other staff members working in the kitchen and aligning with the company. Chain restaurants may have different rules.
Professional chefs who have completed their culinary training and extensive work experience can command a higher salary in their later careers, with a salary range of $24,522-$61,042.
Even an entry-level chef could expect an annual salary of at least $19,763, with a mid-career range starting at approximately $22,800.
The earnings depend on the specific skills and expertise the chef has in alignment with the expectations of the company that they work for.
In addition to a chef, a restaurant manager and wait staff would not be required to complete a drug test.
3. Web Developer
Working as a web developer is one job that does not require you to take a drug test. The online market for web developers is still ongoing, and many people are seeking a more flexible way of working, especially if it is online. How we work is changing, and many freelance opportunities exist online that people wish to pursue and work on a more flexible schedule option.
Typically, a web developer will work on projects that involve building functioning websites from scratch for companies and individuals. They may also be expected to keep a website up to date. Many activities need to be kept updated, and they will often receive requests from users and testers to improve the website's overall appearance and running.
Skills required to become a front-end web developer include HTML, CSS, JavaScript, and jQuery, while skills needed to become a back-end web developer include all of the above skills and back-end web programming skills such as C+ or Java, PHP, or Ruby.
Surprisingly, some web developers can make upwards of $60 per year. Typically, web developers charge per project. You can find web developer jobs online via websites such as Upwork, Freelancer.com, PeoplePerHour, Fiverr, Guru, WeWork Remotely, Indeed, SimplyHired, 99 designs, Toptal, etc.
4. Photographer
Being a photographer could be a part-time or hobby-type role, but if it is in a professional capacity, the annual salary can be as much as $100k.
This is more specifically related to being an event photographer as it involves attending large-scale events and capturing special moments, whether at a wedding function, a birthday celebration, or a sporting event. Nevertheless, they are all too demanding, and these types of events are willing to pay professional photographers eager to capture the event.
Being a photographer has its challenges as it requires mobility in terms of transport to get to all the different places and a range of equipment best suited to the specific event. Therefore, previous education in photography is helpful to showcase on a profile for hiring.
No drug testing would usually be required for a photographer to attend events.
5. YouTuber
It is unlikely that there would ever be any drug testing for this type of role. Being a YouTuber may seem like a straightforward job, although it has its own demands and does not seem to pay significant figures of money, especially not in the short term. It will take time for a YouTuber to attain high value.
With so much online competitiveness, it is a wonder that there are any new subscriptions to the channels. There also needs to be a significant number of subscribers and watching hours recorded before any considerable revenue is earned.
Video skills are a must, and with competitiveness, there needs to be a competitive edge shown to develop the presence further online on YouTube.
YouTubers can make money from their videos through display ads, affiliate marketing, and other ways. To monetize your YouTube channel with display ads, you must join the YouTube Partner Program (YPP), which requires you to acquire a certain number of subscribers and watch hours before being accepted into the program.
6. Social Media Influencer
As with being a YouTube, a social media influencer requires significant followers on several social media websites such as Facebook, Instagram, and TikTok and a unique charm to attract new viewers.
A social media influencer can earn more than $50,000 for subscribers on social media. However, it is also very much dependent on sponsorships and how relationships with viewers are formed and developed.
As with being a YouTuber, it is unlikely that there would be any drug testing for this type of role.
7. Virtual Assistant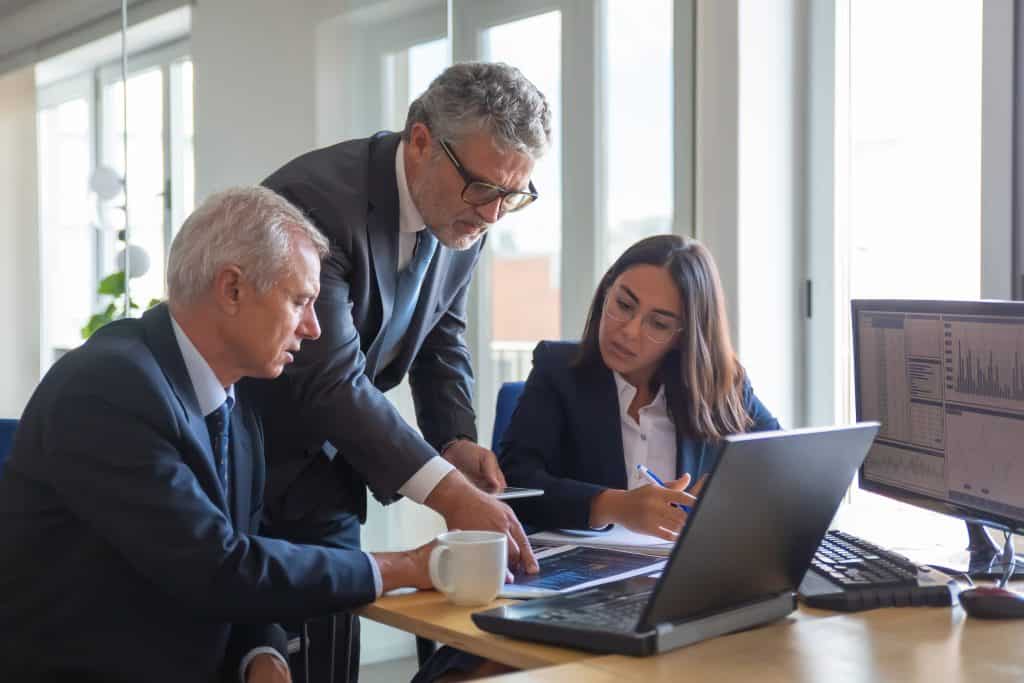 Being a virtual assistant (VA) is an online job that does not require you to worry about taking a drug test. Instead, working from home as a virtual assistant requires helping companies organize their schedules, book meetings, and to offer help to businesses.
As a VA, you can work for individuals or companies, especially small business owners. To be competent, you can learn to work in the industry by studying and completing online virtual assistant courses.
Generally, general virtual assistants earn around $20-30 per hour, but some VAs can earn $60 or way more. In addition, specialized VAs, such as bookkeeping VA, make more. Some of the best places to find virtual assistant jobs include Upwork, Freelancer, PeoplePerHour, Guru, Fiverr, Time, Boldly, Zirtual, etc.
8. Handyman
Being a handyman has its own perks in terms of being able to book projects as and when required by customers. In addition, some job search engines can direct customers to a handyman by assigning them their contact information.
They may, however, have to travel long distances to attend to their customers' houses, and it may take some time for them to be paid.
A background check is usually conducted on a handyman as they will usually work in people's homes, but they will be less likely to be subject to a drug test policy. However, they would need to be good with their hands and apply themselves to the completion of agreed projects with their customers. They should also have the eligibility to work in the US.
A handyman can earn approximately $22-$62 per hour, and they have the flexibility of working hours based on availability. You can find handyman jobs at sites such as TaskRabbit, Handyman.com, Thumbtack.com, Nextdoor.com, etc.
9. Graphic Designer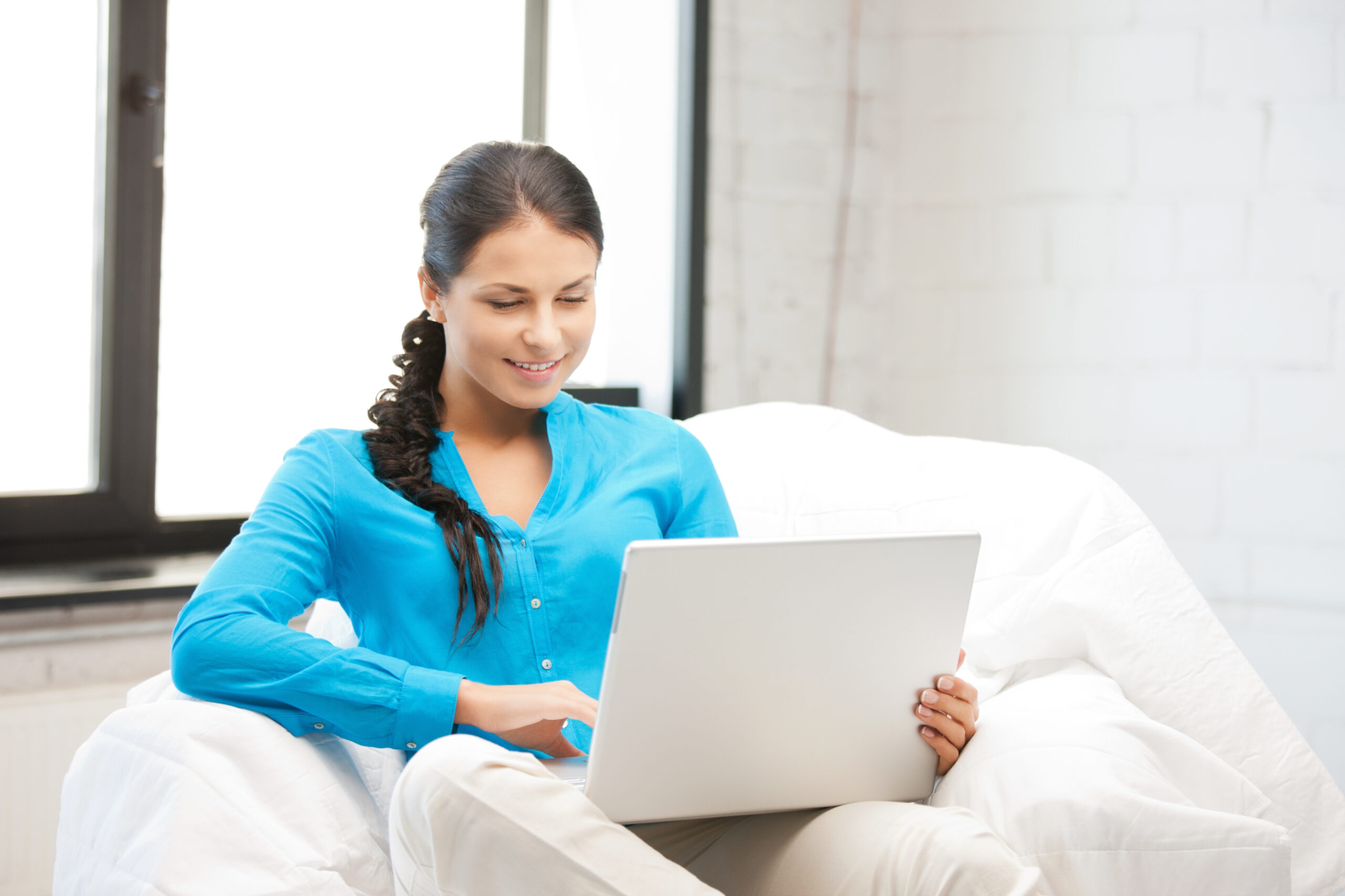 A graphic designer can work independently online and is usually classed as a freelancer on one-off projects. However, they may also work for a more extended period for companies if they have specific large projects to be worked on. No drug testing is usually required for this type of role as it is conducted online.
You can work as a freelance graphic designer or work for a company. You will not need to take a drug test if you work as an independent contractor or freelancer.
There are many places to find graphic design jobs online, such as Upwork, Freelancer.com, PeoplePerHour, Fiverr, Guru, We Work Remotely, Indeed, SimplyHired, 99designs, Dribbble, Designhill, and Toptal. The average salary can range between $10 – $350 per project, depending on your skills, experience, and who you work for.
10. Website Tester
A website tester is paid to test a website, and they are often offered bonuses as incentives for inviting other members to join. This job involves testing other people's websites. You do not need any special skills to do this. Typically, you will be asked to visit a website and perform specific tasks and then give your feedback based on those tasks.
The client will provide instructions on what to do before the test. Finally, you will communicate your thoughts to the website owner as you test the website.
Some reputable sites that pay for website testing jobs are:
UserTesting
Userlytics
WhatUsersDo
TryMyUI
uTest
Userfeel
Intellizoom
Depending on the job's complexity, you can earn anywhere from $5 to $100. However, website testing jobs typically pay around $10 per test, which can take 15-25 minutes to complete.
Some people profess to earn up to $110 per hour, which could be for just watching ads or answering surveys. No drug testing is required to become a website tester.
11. Personal Shopper
A personal shopper will determine whether the customer's needs have been met as part of their shopping experience. Customers' likes and dislikes can be considered with their budget and relevant goods or services selected to fulfill the customer's needs. Therefore, it is unlikely that drug testing is required.
12. Dog Sitter Or Walker
A dog sitter or walker is responsible for the dog's welfare and would usually be required to attend their client's home. Therefore, clients may prefer a background check before they entrust their pet to the dog sitter or walker care, although it is unlikely that the clients would request drug testing before the responsibility is given to them.
If you love animals, especially dogs, then dog sitting or walking is the perfect job to make extra money. To be a successful dog walker, you must be reliable and good with dogs! Some online platforms to find dog walking jobs online include:
Rover.com
Wag!
DogVacay
Care.com
Sitter.com
A dog walker can earn an average salary of an astonishing $32,641 in the US. A dog-sitting role is usually going to command a set agreed figure. A dog sitting or walking is an entry-level job that you can almost always get without a drug test. If you walk dogs, you can enjoy the outdoors while also getting some exercise.
13. Interior Designer
You will see from the above list that most jobs are based online, so they are not based on customer interfacing, which could be problematic. So, drug dependency can be hidden in the employment world online.
Because many interior designer jobs are going freelance, they do not need to worry about taking a drug test. Those who work for larger companies or interior design firms rarely require drug testing. Interior designers work in the creative industry and earn a good salary.
14. Nail Technician
A nail technician works in the beauty sector and would usually work on a self-employed basis in their own salon or work for someone else. Therefore, they would not be subject to drug testing in the workplace or be required to provide proof of not being a drug user. In general, employers do not require their employees in the beauty sector to take a drug test. As a result, experienced and talented nail technicians can make big money.
15. Food And Beverage Worker
Most restaurants or coffee shops will not require you to take a drug test to be able to work for them as a server or cashier. Many chain restaurants and coffee shops, such as Starbucks, Chipotle, Taco Bell, KFC, and Olive Garden, have no drug testing policies. Most restaurants and coffee shops simply cannot afford to test employees.
Will A Job Hire Me If I Have A Medical Marijuana Card?
A medical marijuana card may hinder obtaining a job as they may not accept to hire if they determine that there is a registered card.
Frequently Asked Questions:
Can You Say No To A Drug Test For A Job?
You have the right to refuse a drug test as a potential employee, but the employer can also refuse you as a non-submission. The employer will usually use a certified laboratory to do the testing.
Can You Still Get Hired If You Fail A Drug Test?
Job candidates may fail this aspect of the hiring process, and the application will likely be discontinued or withdrawn from the process entirely. It may also bar you from being able to apply for the same type of job role in the future due to the record.
In Conclusion
As you have seen, some employers require potential employees to pass a pre-employment drug test, and some do not. Therefore, it should be easier for you to find a job you are passionate about, and that does not require you to worry about being subjected to a drug test. In addition, many good-paying jobs don't require drug tests in the US.
Hopefully, the above jobs can help you to find the job that is suitable for you.