3D printing technology is still a new concept for most people. However, the technology has been around for a few decades now, and a savvy group of people has figured out how to make money with 3D printers.
Learning as much as you can about 3D printing today is important as different manufacturing sectors move towards this technology. With 3D printing, manufacturers can reduce the prices of products. Better yet, the software pipeline has gotten better, allowing 3D models to print with ease, and at record speeds.
Engineers and hobbyists turn their crafting passions into a reality using 3D printing technology. These enthusiasts might use 3D pens to create models from the comfort of their homes. However, the 3D pen does not come close to the precision of a printer.
Again, it is costly to buy and maintain a 3D printer at home. This is where you can offer your help and make money with 3D printing services and rapid prototyping skills.
You do still need a 3D printer? Later in this article, we will list some of the most popular 3D printers for sale. There are many ways to make money from 3D printing as long as you have the knowledge and passion. In this guide, we look at some of the ways to make money with a 3D printer.
Print 3D Models On-Demand With A 3D Printer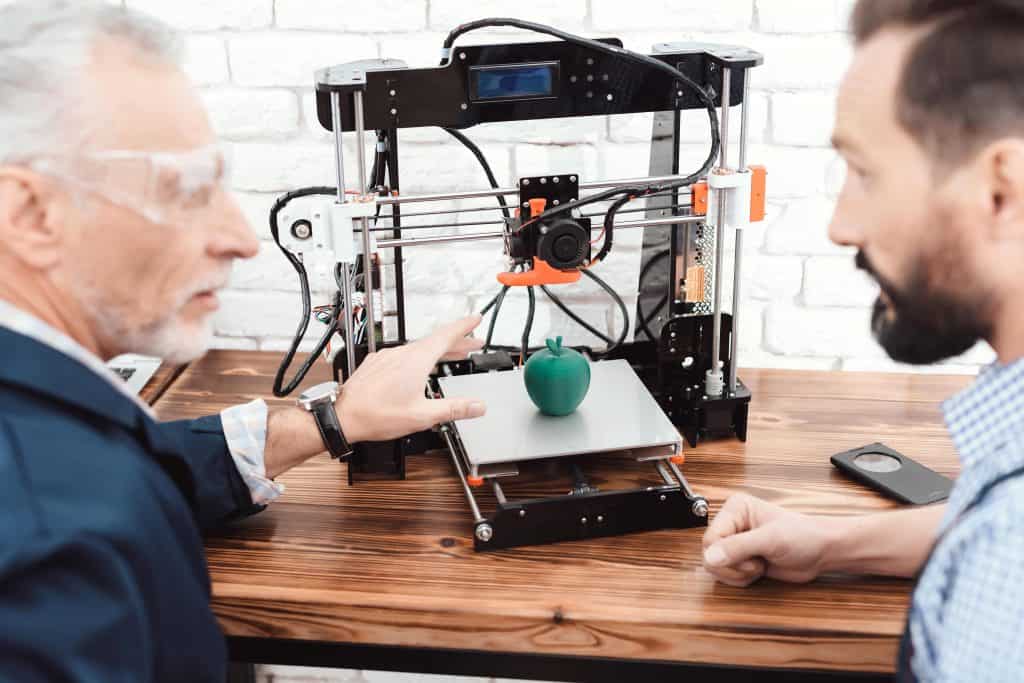 You can run your 3D printing business like a paper printing business. Here, you set up shop and wait for customers to bring their designs for printing. It is a classic way for tech hobbyists to start making money.
Now is a great time to make 3D printed products because the rise in the popularity of 3D printers has reduced these machines' overall cost. Depending on the printing load and the number of customers you expect to attract, you have different printer choices.
The only challenge you face is increasing competition, thanks to the low prices of 3D printers. Today, you can buy a 3D printer for around $200. This means offices and hobbyists might choose to buy the machines outright instead of choosing on-demand services. Because of this, you need to make your services high quality and reliable at all times.
Again, established large space service providers might offer low prices for their services, making it even more challenging for you.
To beat the competition, you need to invest in a reliable 3D printer. Do your research before you buy the printer to ensure you only get the best. Instead of competing with established businesses on price, the focus should be on delivering quality 3D models at all times.
Understanding Your Target Audience And Potential Clients
Once you get that first customer, it's important to make a great initial impression so you can enjoy a stream of new customers through future referrals. You can rely on that customer to market your services through word of mouth as you look for the next.
Lucky for you, some marketplaces can help you source for customers. All you need to do in these marketplaces is register as a printer service provider and start marketing your 3D Printing Designs in an online shop.
Most of the platforms accessible to you are free to use. Some even offer guides and a framework that you can use to price and print out your models. The only challenge is that you will have to pay a small percentage of the money you make from the service.
Below Are Some Of The Platforms You Can Use To Market Your 3D Prints:
Shapeways – Shapeways offers a platform for 3D service providers to find potential clients and receive payment for their services. As a printing service provider, you may not have the design skills you need to create the models requested by your customers. On Shapeways, you can hire freelance designers to work on your models and give you ideas for 3D objects. Here, people start with no design and end up with a unique product. Registration is free, and you only pay a small percentage of your earnings.
Treatstock – This is another 3D-focused platform that connects clients to 3D service providers. It is a manufacturing platform, and all service providers are manufacturers on the platform. All you need to do is create an account and start fulfilling orders on 3D products.
Fiverr – Fiverr is a freelance platform for a variety of freelance work. The platform has freelance designers, service providers, and clients. It offers an easy way to acquire customers. Your customer will leave reviews after your work, allowing you to gain even more customers in this e-commerce space.
MakeXYZ – MakeXYZ is a simple platform for designers, 3D printing service providers, and clients. The three come together in this user-friendly software to create impressive models. The platform is easy to use and is rich in impressive features for clients and service providers.
Hubs – Unlike Fiverr, 3D Hubs is a platform designed specifically for 3D prints. It is a professional manufacturing hub where you can find clients for your on-demand printing services. It is easy to create a free account, after which you enlist yourself as a 3D printer owner available for work.
The advantage of this service is that it connects people in the same region. As such, most clients who request your services will be from your neighborhood, making it easy for you to deliver the finished product promptly.
Other e-commerce sites you might consider include Sculpteo, imakr, Ponoko, and i.materialize. There is no problem if you want to be in two or more of these marketplaces to source clients. The more marketplaces you are in, the higher the chances of getting clients.
When shopping for the best marketplace, consider the ease of use of each platform, the platform's fees, and its popularity. Popular platforms usually have many more clients compared to new platforms.
How To Create 3D Prints And Make Money With 3D Printed Products
Printing on demand is easier because your clients want specific items, and they may even have their own designs. In fact, in most cases, when you print-on-demand, your clients are engineers and companies that already have models.
Selling printed items mean that you have to research the best items to print, hire designers to create unique designs, print the items, and market the items. Granted, you need much more input when you need to sell printed items.
To succeed in this field, you need to have the best designs and come up with items that interest consumers. The items need to not only look attractive but also offer value to potential customers. Again, your items need to have an economical design that allows you to print with ease while remaining cost-effective.
You can learn to design 3D prints through YouTube videos, online courses on 3D, or hiring experienced designers. You also need to find a niche where your services and products will offer value to potential customers. To find a product of value, you need to consider the following:
The need to create the product
The ability of the product to fulfill the need it is designed for
How the product works under different conditions
Different 3D Printers Have Different Abilities
3D printers are not created equal. While there is a wide range of printers, each printer has a unique characteristic that makes it better at one function or the other. There is a printer for every shape that you may need to create. As such, you need to take your time when shopping for a printer to ensure you get the best for the items you need to create.
Again, printers offer different functionalities. To create perfect designs, you need to understand how to use the functionalities and the features to your advantage based on your technical skill.
You can start your research on marketplaces and social media sites. Browse through the items to see which items sell more on these marketplaces. If, for instance, you note that ornamental items or personalized crafts sell more, hire a freelance designer to work with. A designer can create a unique design of a product to help you beat the competition.
Today, most 3D printing services specialize in homemade products such as jewelry. You can create similar wearable products and custom jewelry, but ensure your designs are unique to attract more customers. Unique and funky jewelry can be appealing to customers who are looking for something different. When doing so, you need to take care to avoid copyright infringement.
It is okay to create your own unique spin from a successful product, say your unique design of successful plastic cups. However, printing someone else's exact designs is considered copyright infringement and is wrong ethically and legally.
Which 3D Prints And 3D Designs Sell Quickly?
There is an exhaustive list of 3D items for every 3D printing entrepreneur. You need to identify your niche based on the needs in your neighborhood.
According to marketplaces, the following items are a great place to start:
1. Customized Shoes
You do not have to create complex shoes to get customers; you only need to personalize your clients' shoes. Most printing service providers offer jewelry and other common items, but you can do shoes. Flip flops and crocs are the easiest to print. You can create your crocs and flip flops to match the contours on the foot of the wearer. Here, you only need flexible materials such as TPU Filament.
2. Robotic Kits
You can create anything from children's learning guides to RC cars and smart whiteboards with the right skills. With the world embracing robots more, there is a chance for you to create impressive designs that meet the needs of different customers.
With the Internet of Things rising in popularity, there are so many fields that you can experiment with. However, you need to be creative and inventive to create robots.
3. Movie Props
Movie props are a fan favorite. The only thing you need is to clear the legal challenges of printing such items, and you are good to go. Research the most popular movie or game in your neighborhood and start printing the props. Die-hard fans and collectors might ask for a full Iron Man suit. Be ready to design and print it. After printing, you may need professional finishing on the props.
The challenge with movie props comes in the work that goes into designing them and the legalities surrounding printing and selling such items.
4. Architectural Designs
If you love architecture, you can create your own architect designs and print them for selling. You can also work with an architect to help you design and model for printing. You can create models of houses in different sizes and different designs to attract different customers. To do this, you need to have architecture skills or hire someone who can create the designs for you.
5. Jewelry and Ornaments
It is easy and affordable to buy photopolymer-based 3D printers today. Granted, it is easier for you to create bespoke jewelry using wax casting. Here, all you need is to create a design, say a ring, and send it to the printer. The printer then uses UV light-curing wax to give a ring the shine it needs.
While easier said than done, you do need 3D printing skills to create jewelry that sells. However, once you master the art, it becomes easier to create your own jewelry line and attract a breed of clients who love your designs and fashion accessories.
You can start by targeting a specific niche and then change the materials and the designs you use to attract the customers you need. The good news is, modern printers can print jewelry with as small as 0.1mm nozzles. Aim for fashion publications to feature your products.
6. Kids Toys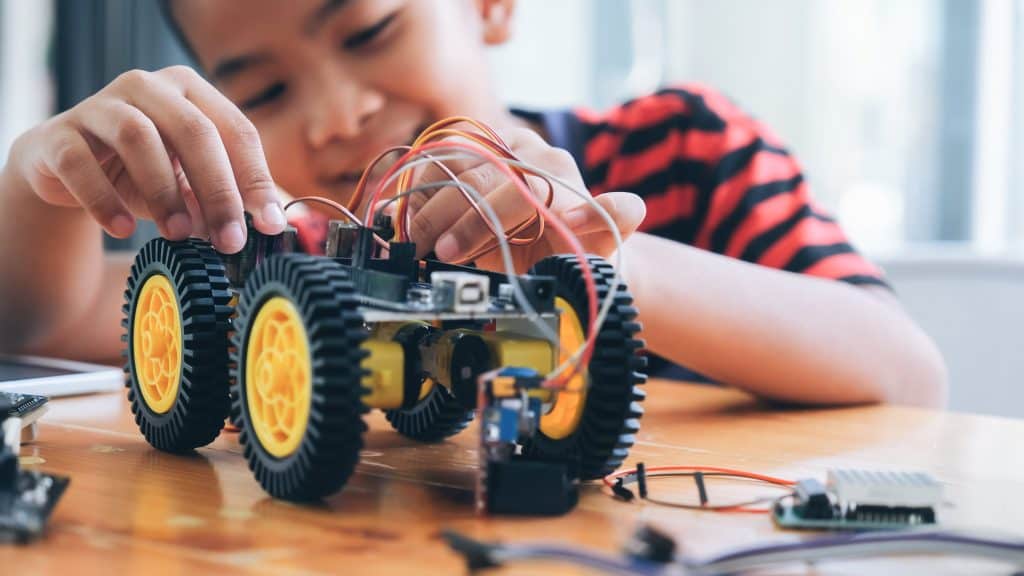 Toys are everywhere, and you can still print more. However, you have to make your toys unique to attract more customers than your competitors. Toys come in all shapes and sizes, and it is up to you to be creative enough to design toys that sell.
7. Customized Household Décor Pieces
From vases to portraits, there are so many items you can design to decorate a house. You can print portraits of animals, flowers, and attractive shapes. You can have ready designs and ready items, or you can create them in order.
8. Electronic Device Casings
Mobil phone cases and custom earbuds are functional as they are decorative. You can create and sell these items. All you have to do is market your business right, and you will be good to go. Creating attractive and unique cases can take a lot of time, but it will be good to start making money once you have a selling design.
Custom cases are even more time-consuming as you have to design a case for every customer, but you can usually charge premium rates.
9. Move With The Current Trend
Instead of printing cups and spending all your free time marketing them, why not create items that are trending? If Marvel unveils a new superhero, you can create props for that and make money before the trend fades. Keep watch of trends, and you will always have customers without the additional cost of extensive marketing.
10. Other Items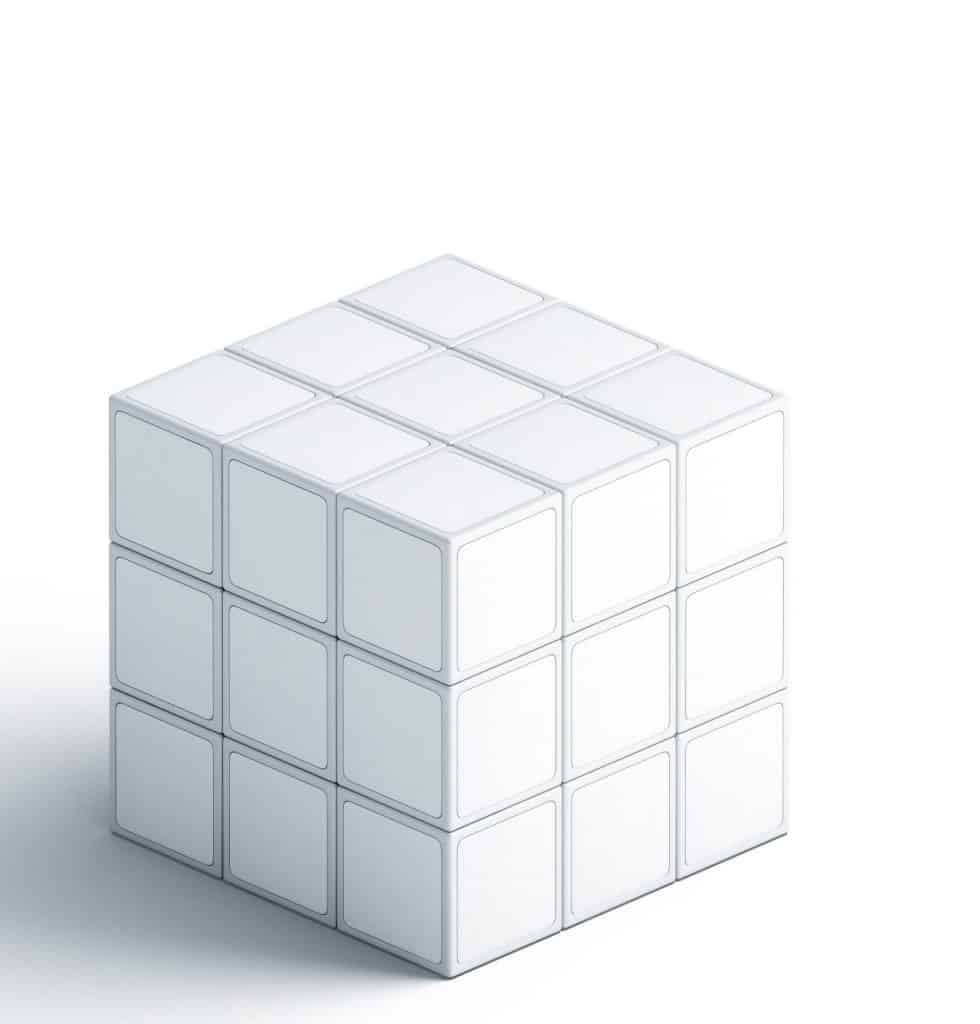 You can print many more items, including prosthetics industry items, depending on the needs you identify. Here are a few additional 3D printing ideas:
Custom equipment parts
Board games
Cat and birdhouses
Learning models for students for brains and other organs
Key chains
Phone cases
Lawn ornaments
Bottle openers
Lighting fixtures
Kitchen equipment/kitchen products
Fetus figurines
Electric device casings
Promotional materials
Nerf guns
Tennis rackets
Guitar picks
Fake nails extensions
Construction archetypes
One-off items
And much more. Only your creativity and skills can limit the number of quality products you can print and sell.
Where Do You Sell the Items You Print?
You can start a shop in your neighborhood, but that means you are restricted to the number of customers you reach. Instead, consider platforms such as an Etsy store, eBay, Facebook Marketplace, and Bonanza, and other online communities such as social media platforms.
Alternatively, you can create an online store for your 3D printed items. Today, platforms such as Shopify, Squarespace, and Wix allow you to create an e-commerce site with ease.
Selling 3D Models Without A 3D Printer
If you do not have a printer, but you have the skills to design unique models, you can sell these services as well. There are so many printing services and hobbyists who need models, and you can sell your skills. If you do not have the expertise, but you have the creativity to come up with new ideas, you can hire a designer affordably on Fiverr or any other marketplace. Once the model is ready, you can sell it on one of many marketplaces.
Just like selling printed items, you need to identify your niche and ensure your designs are stellar. This way, you will always have ready customers. Popular 3D model marketplaces include:
Can You Print Food With A 3D Printer?
Yes! There are 3D printers designed to print food. These printers are ideal for paste-based food items such as candies, creams, sauces, and potato mash. 3D printing technology works fast, and as long as you have the right skills, you will end up with delectable dishes.
Food printers come in different forms, with simple pancake printers starting around $300 and complex professional printers costing thousands of dollars.
If you are interested in this field, you can print frozen food items and sell them to businesses or directly to clients. Your dishes only need to be pleasing to the eye, and you can attract so many customers interested in these unique products.
Comparing Top 3D Printers To Match The Needs Of Your Business
How much money do you have to start a 3D printing business? What do you need to print? How reliable do you need your printer to be? Answering these questions will help you choose the right printer for the job.
Consumer-Grade Printers
These are 3D printers you find in homes and small offices. They are simple and may not be so reliable for large-scale printing. These printers are available for around $200 and offer both Fused Deposition Modeling (FDM) and Stereolithography (SLA) modeling. When shopping, look for a model with the best reliability. Such a model will cost you between $700 and $1000, but it will not fail you when you need it the most.
FDM Extrusion printers, like this one on Amazon, offer the biggest advantage when you need low running costs, especially in maintenance costs and the type of material needed for production. The cost of filament material varies from one material to the next. Some advanced 3D printer models can use plastic, metal, and other composites. Whichever printer you choose, note that certain types of filaments are more affordable than liquid resins.
While FDM printers are more affordable to maintain, they may not offer the same print quality as a resin-based printer at the same price.
Resin-based printers, like this top-rated Phrozen Sonic Mini Resin 3D printer are also fast in executing tasks. If you have a resin-based printer, you will need to create great designs as these printers need additional processes such as curing prints, washing in alcohol, and much more to get the prints ready. If you use liquid resins, you need to use gloves to protect your hands from the toxins in them.
Unless you need precision to a hundredth of a millimeter, you can use an FDM printer for most of the printing work you do. They are cheaper to buy and maintain, and they also offer reliable printing.
If you print 3D items on-demand, you need to have a set of printers, and you also need to have a variety of printing materials to meet every client's needs.
Metal Printers and Multi-Material Printing
Metal 3D printers are ideal for established manufacturing firms. Startups may not be able to afford the cost of these printers. Metal printers are ideal when you need large metal blocks that do not require precisions to the hundredth millimeter. The average cost of a metal printer is around $50,000.
Multi-material 3D printing is also expensive, and unless your business is established, you may not need to start with such expensive printers.
If you need to mass-produce items, go for jetting printers to produce multiple items simultaneously.
Other Ways to Make Money From 3D Printing Technology
In the last few decades, 3D printing has progressed from complex technology to something almost every industry wants to adopt. As a businessperson, you can apply your knowledge in 3D printing and your business skills to make real money.
Besides printing on demand, selling printed items, and selling 3D models, you can also earn money from the following methods:
Offer 3D Printing Classes Online
As other businesses rush to buy 3D printers for on-demand printing, you can offer the needed knowledge since you have mastered the learning curve. Schools and businesses are willing to pay experts for 3D printing courses. If you understand the design and printing process, you can teach students in colleges and universities and employees of different customers to use a 3D printer.
As the future of manufacturing inches slowly towards 3D printing, colleges and universities might soon be looking for 3D printing teachers. You do not have to wait for colleges and other educational institutions to hire your services because you can start with targeted training sessions for individual students and progress from there.
The benefit of teaching is that you become better at 3D printing the longer you do it. If you need to start a printing business in the future, you will have more knowledge as a teacher as long as you keep improving your skills.
Invest In A 3D Printing Business
The growth in the 3D printing industry will see a rise in the growth of major stocks in the industry. The 3D printing industry is expected to hit the $10 billion mark in 2020, and you can choose to invest in stocks instead of buying a printer. Investing in stocks can be as easy as buying shares in a reputable company and waiting for dividends. It can be as complicated as doing a lot of research and investing in different companies to get the best from all of them.
There are many 3D printing stocks to choose from, but some are an investor's haven. They include:
Stratasys (SSYS)
3D Systems (DDD)
Hewlett-Packard Company (HPQ)
AutoDesk, Inc (ADSK)
3M Co (MMM)
Adobe Systems Incorporated (ADBE)
Microsoft Corporation (MSFT)
VoxelJet AG (VJET)
Materialise NV (MTLS)
Organovo (ONVO)
ExOne Co (XONE)
Arcam (AMAVF)
You can invest in companies that produce 3D printers such as HP, others that offer 3D printing services, and others that use 3D printing to better their services and products. When investing, look at the stocks in terms of value in three or more years to come. If you only look at the first three years of your investment, the stocks might be overvalued. However, if you look at the future, the growth in 3D companies is almost limitless.
Running Your 3D Printing Business Like Any Other Successful Business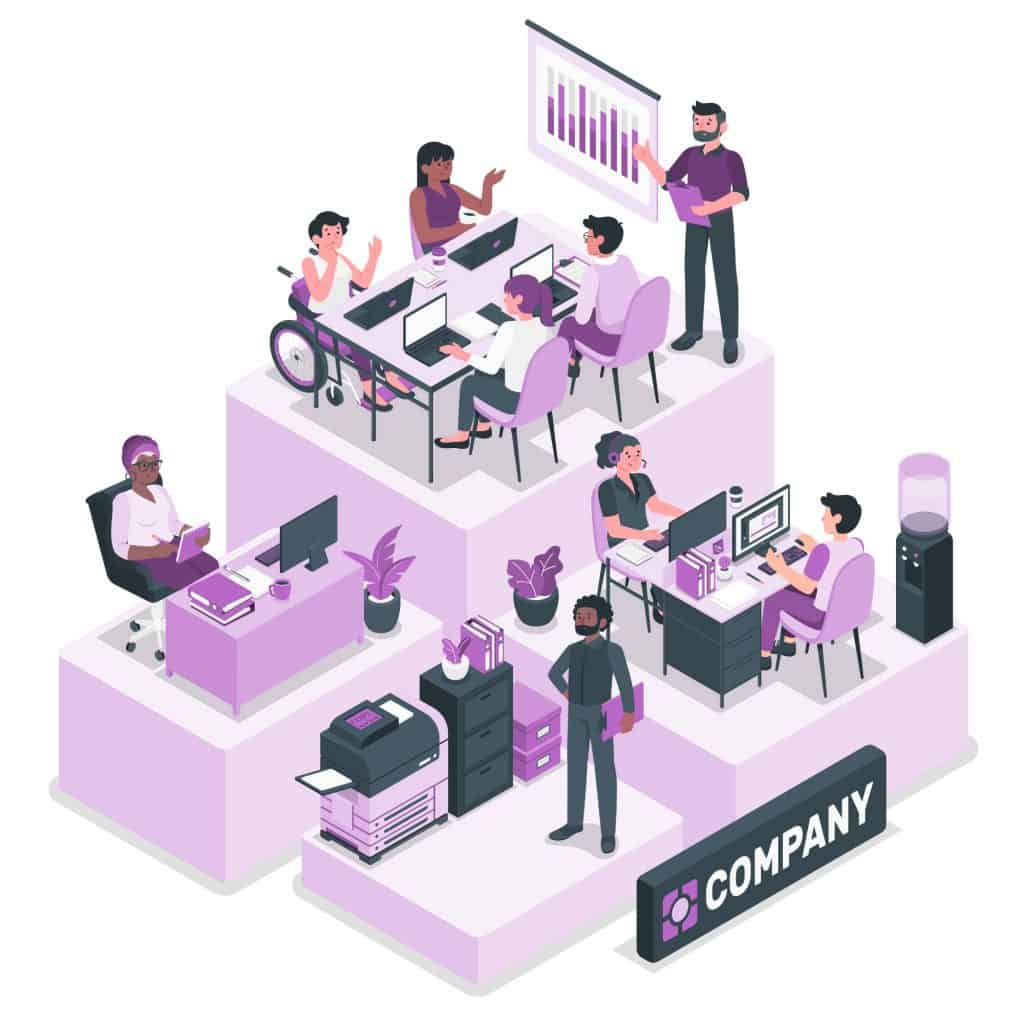 Although there is a lot of potential in the 3D printing industry, this doesn't mean you will not face competition or do not need to market your services to people. You need to develop a business model that helps you make money from your skills and knowledge.
You need to have a marketing department and any other department you would have a paper printing business. Most importantly, your products' quality needs to be top-notch for customers to believe in your services.
Conclusion
To make money with a 3D printer, you need design skills and knowledge to succeed in this potentially lucrative venture. There is a shortage of designers and workers who can operate the printer, and you may have to run and manage every aspect of your business. However, you can train a few people to help you out.
If you do not have the skills, you can still hire people from the previously mentioned online platforms who can help you run your business.
Is 3D printing a get-rich-quick scheme? No. You will need to put the work in. With so many people getting into the industry, competition is stiff, and you need something that makes you stand out. Are you ready to start making money from a technology that may be the future of marketing?