If you didn't know, I'm all about saving money in every way possible while still living a meaningful life. However, I have learned over the years that just because something is "cheap" doesn't necessarily mean it's a good idea to buy it.
While I would love to take credit for this post, in reality, my wife is the one who influenced me to understand the importance of spending a little more money on "quality clothing" to save money overall. Actually, I can hear her saying, "I told you so," as I write this. Either way, I'm willing to admit that I was wrong when it comes to cheap clothes.
Generic Clothes Can Be Too Expensive
I don't really care about fashion or the latest styles, but I strive to spend money wisely. I have never been wone to search out and wear name branded clothes either – because frankly I just don't care.
When I first started working as a detective in an office, I needed to go shopping and buy brand new business clothes. I had worn a uniform for the previous ten years and never really needed to buy business clothes. Since I was cheap, I usually just wore my uniform to court instead of wearing a shirt and tie.
I remember the day like it was yesterday. I went to Costco and bought a bunch of business shirts and pants. Why? Because they were much cheaper than going to a name brand store and getting fitted for brand name clothes.
Now don't get me wrong, I love Costco because most of their stuff is high quality. However, if you're looking to impress a boss and get clothing that will fit well and last a long time, Costco is not the place to go. I learned this the hard way.
My Experience With Cheap Generic Clothing
The first year I was in detectives, I wore those warehouse business clothes every day, and they never seemed to fit right. The sleeves were either too short, or the shirts were baggy if the sleeves were long enough for my arms. They were nowhere near "fitted" and certainly didn't look professional.
I didn't know any better though. The truth is, I looked like a slob, and those business shirts quickly started to fade. All those discounted generic clothes I bought that first year quickly wore out, and I needed to buy all new ones in my second year.
You may think that a year is a pretty good life span for a business shirt, but I clearly wore them longer than I should have. I still have some in my closet, and the collars are frayed and definitely didn't stand up to the test of time.
I learned the hard way that "saving money" by purchasing cheap generic apparel didn't actually save me any money. They needed to be replaced at a much faster rate than quality clothes. I now regularly purchase name brand clothes for work that cost a bit more but last longer and hold up better.
Why Some Generic Clothes Fall Apart
Manufacturers are constantly looking for ways to mass-produce items as quickly and efficiently as possible in our high consumption society. When it comes to generic, quality and durability aren't always at the top of the priority list.
Even with Insider studies that claim generic apparel can hold up better than the name brands, these examples certainly are in the minority. In either case, if your new clothes fall apart after the first wash, the seller should have product liability insurance in place to cover itself and give you a refund.
However, not all designer brand clothes are of high quality either. Sometimes you are paying for a name rather than a quality product. Avoid the temptation of buying clothes just because of the brand they are associated with.
This video below shows how you can feel if a shirt is of high quality or not.
Don't Buy A Name, Buy A Product
As stated earlier, there are plenty of name brands that will cost you an arm and a leg but are definitely not worth the price tag. Many of these clothes fall into the 10 best selling name brands in the world.
Just because an Italian luxury name is well known doesn't mean it's the best product for the money.
The 10 Top Name Brand Clothing Companies In The World
As a financial blogger, I can't possibly justify the prices of any of these companies. The incredibly inflated price tags and the quality don't go hand in hand. According to CorD Magazine, here are the ten best selling name brands:
#10. Armani
#9. Fendi
#8. Versace
#7. Burberry
#6. Ralph Lauren
#5. Chanel
#4. Prada
#3. Hermes
#2. Gucci
#1. Louis Vuitton
Top 15 Name Brands Millennials Prefer
Luckily, millennials are a bit smarter with their purchases. Some of these brands are a much better choice because they balance quality with their price tags. According to Business Insider, here are the top 15 name brands millennials buy:
#15. Aeropostal
#14. Under Armour
#13. Chanel
#12. Levi's
#11. Victoria's Secret
#10. Forever 21
#9. Ralph Lauren
#8. Van's
#7. Converse
#6. JCPenney
#5. Macy's
#4. Adidas
#3. Jordan
#2. Target
#1. Nike
The Places I Buy Name Brand Clothes For Cheap
Since I have found that spending a little more money on name-brand apparel saves me money in the long run, I have found several ways to get these clothes at a discount for work and my family. Here are the best places to get brand name clothes on a budget.
Secondhand Online Stores? Yes Please!
Most of us are familiar with secondhand stores, but the normal process of showing up in person and digging through piles of clothing are a thing of the past. Now you can get secondhand clothing by shopping online.
The only negative is sometimes you will be required to pay extra shipping that you would otherwise avoid by shopping in person.
The RealReal
The RealReal is a good place to get designer clothing, shoes, and accessories for much less than you would pay at a retail store. I still wouldn't recommend spending $500 on name brands like Armani, but you can find some impressive deals on quality clothing if you search around the site.
You can also sell your old fashions that went out of style in the 80s' if you're in need of a couple of extra bucks.
eBay
eBay is a great place to find name brands for less than you would pay in-store. If you know your specific measurements, eBay will give you options to find those designer items that will last much longer – on the cheap! Trendy and stylish no longer needs to be expensive.
eBay is also an easy way to sell your old dresses, jeans, tops, and jackets that probably should have been sold or donated a long time ago.
Check out eBay clothing items here!
Facebook
Facebook is a great place to find free and cheap brand-name clothes for less. In Buy Sell Trade groups, you can find brand new or gently loved designer labels for cheap. (And they are also a great place to resell your kids' used clothes. You can also scoop up good brands in Buy Nothing Groups, too.
Finding super cheap or free designer clothing is rare, but not impossible. You can probably luck out a handful of times a year. It's worth joining a few groups and scrolling through on your phone. I've scored Hanna Andersson pajamas for $5. 
PoshMark
PoshMark is one of my favorite places to get the best affordable deals for my family and me. The site sells cheaper brands such as GAP, Nike, UnderArmour, etc., that are perfect for our family's needs. While many sites are gender-specific, this website has a large selection for men, women, and children.
While you may not find the latest trends, you certainly will find much more affordable clothing that will last longer than the cheap generic stuff you have been buying.
If you've never been to the PoshMark site, check it out here.
Craigslist
Craigslist is another website to get quality designer clothes for less. However, I will offer a word of caution. There are a ton of counterfeit items for sale on Craigslist. These items may "look" like the originals, but their quality is usually terrible.
Don't waste your money buying counterfeit items – spend a few extra bucks to get the real deal.
Where I Buy New Name Brand Clothing For Less – The Best Cheap Clothing Websites!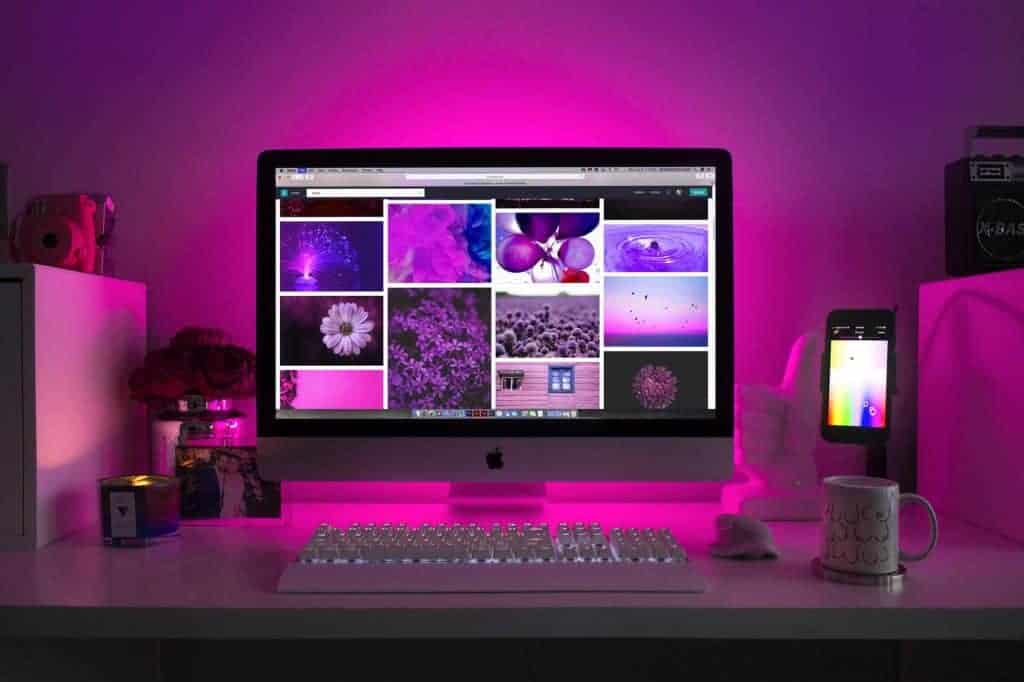 Sometimes the selection at second-hand stores leaves much to be desired. Fortunately, there are other online locations to find designer clothing at a discount.
T.J. Maxx
My wife loves T.J. Maxx because their prices are usually 20% – 60% less than the name brand store prices. We love T.J. Maxx because they also don't have make-believe sales or offer coupons for their items. What you see is what you get.
Don't forget to pay attention to the shipping policies. If you spend a certain amount by combining orders, you may qualify for free shipping.
Zulily
Zulily is high on the list and regularly has the largest selection of deals that last for about three days. You can find many designer items that will stand the test of time by regularly checking the website first thing in the morning.
I have made several purchases from Zulily, and the transactions are easy with quick shipping and delivery. If you time it right, you can usually find free shipping deals and coupons for your orders.
6PM
6PM is a unique website owned by the popular company Zappos. Similar to the discounts at T.J. Maxx, 6PM regularly offers deals that are 30% – 70% off the regular brand name store prices.
They also have a large collection of fashionable and formal items to match just about any occasion.
Check out the great deals at 6PM here!
Ross
By far, Ross is one of my favorite stores to find brand names that are sold at a steep discount. However, Ross doesn't have their inventory online. Because of the constantly rotating brand names they have in store, you need to go in person and check their inventory regularly.
The last jacket and workout clothes I bought were from Ross, and they were brand names for more than 50% off regular retail store prices.
The only negative to Ross is you never know what they have. For the best results, you need to browse the store regularly to discover various hidden gems. And don't forget to bring a little patience.
Find your closest Ross store here.
My Top Tips To Save Money On Name Brand Clothes
I use several other strategies to get brand name discounted designer clothes on a budget to save money on my kids' clothes and my own. Some of these techniques can be risky, especially if you have a problem with overspending, so be careful.
Signing up for a credit card reward program is a terrible idea if you have a problem staying on budget.
Shop Wholesale Outlet Stores – (Use Caution)
Outlet stores can be a great option to get high-quality clothes for a discount. However, outlet stores can also be a great option to get low-quality discounted clothes. Like Black Friday deals, some manufacturers produce lower quality products specifically to be sold at wholesale, retail stores.
Just because an item is at a big outlet store, that doesn't mean it is the same quality as the other brand items.
Use A Store Credit Card
**Beware** store credit cards can be a slippery slope. If you are great at sticking to a budget, signing up for a store rewards credit card can be an excellent strategy to save a bunch of money.
However, racking up thousands of dollars on a store credit card is a sure way to get behind on your bills.
If you have trouble with overspending, avoid store credit cards at all costs.
Price Match To Be A Savvy Shopper
Most of us know that stores will price match if you locate the same item cheaper at another retailer. But did you know that many stores will actually beat the competitor's prices if you ask?
The average retailer will not only price match, but they will also beat the competitor's prices by 10% – 20% if you ask. Don't be afraid to ask for discounts – many companies offer them if people have the courage to inquire.
Sign Up For Store Email Newsletters
If you are willing to give your email address to a store, they will usually reward you by periodically sending you coupons. If you can deal with all the spam they send you regularly, you can save money using manufacturer coupons.
Check The Clearance Racks
Just about every retail store has a clearance section. Some have larger sections than others, but it's worth asking for the clearance area. These sections are often hidden in the back of the store but are worth including in your search to find the lowest priced products.