Like men, retirement is the time for women to relax, rest and spend more time with family and friends after many years of hard work. It is an opportunity for them to celebrate after a long time at work and start a new chapter in life! It is always nice for a woman who is retiring to receive thoughtful gifts from friends, family, and colleagues.
\When it comes to choosing a retirement gift for a woman, whether she is a family member or colleague, remember to take some time to figure out the sorts of things that make her happy. Also, a gift chosen with love and respect will make her feel special and loved. In this article, I will share 39+ best retirement gifts for women that will help you to figure out what to buy if you are looking for some gift ideas for retired women.
39 Best Retirement Gifts For Women
1. Money
Giving retiring woman money allows them to use the funds raised for them as they choose. They could buy something beautiful for their home or put the money towards a long dreamt-of road trip. Cash is handy but can also be considered impersonal, so though it can be gifted more often than not, it is more caring to give gifts.
2. Gift Card
Gift cards can still be given in place of money. When giving vouchers or gift cards, you should do your research. If you chose a location or an activity that the person receiving the gift vouchers does not enjoy, it would be wasteful. Ask their friends, family, partner, or even the retiree herself what her hobbies are, what restaurants she likes or would like to visit, or her favorite shops.
3. Hallmark Card
If you do not have a lot of spare money to donate to a gift pool or to purchase a present, you can always buy a card for someone. Cards are excellent gift-giving options as you can attach a card to a gift to show the receiver who the gift is from, if that's one person or many people who have contributed.
Gift cards or vouchers can be inserted into a card to keep them safe. When purchasing a card for a special occasion, you can get personalized messages or pictures on the front of the card from websites such as MoonPig or Cardly. Furthermore, you can include a special message in a card so that the woman retiring can know how valued she is even if you cannot afford a gift.
4. Retirement Book
With their newfound freedom, retirees often read more. A retirement book could be a perfect gift for anyone looking to retire. Self-development books exist for every stage of a person's life. People commonly gift coming-of-age literature to adolescence approaching early adulthood, so why not gift someone looking to retire a book that can help them plan their transition from a worker to a retiree?
5. Other Books Or A Kindle
As thoughtful as a retirement book can be, why not try an exciting fiction book? Does she enjoy a crime novel, thriller, whirlwind romance, or compelling biography? If you know she is a bookworm, you could buy a couple of books and gift her own little library. Depending on your budget and how technologically comfortable she is, you may choose to buy her a Kindle.
Kindles are slimmer than most paperbacks and travel well, making them the perfect companion for retirees. Even if your coworker isn't much of a reader, you could look for a coffee table book or a more practical book like a cookbook.
6. A Bookmark
If a book is a suitable present, you could purchase a bookmark to accompany it. A bookmark can be a symbolic and practical gift as it alludes to retirement as being the next chapter of one's life, there is space to write a heartful retirement message on a bookmark, and it can keep a place in a book.
7. A Bottle Of Alcohol
Alcohol is synonymous with so many aspects of retirement; celebrating, congratulating, thanking, and generally being able to raise a glass at any time of the day, so work is no longer a priority. A good bottle of wine, a fancy bottle of champagne, and bottles of spirits like gin or whiskey are all great libations to gift to someone for any occasion. If she is not a big drinker, you can get convincing and tasty non-alcoholic substitutes like Lyre's, Three Spirit, or CleanCo so those that chose not to imbibe can still raise a toast to their retirement.
8. Wine Glass/Rack/Box
If you are looking to buy a few gifts for a remarkable woman or if you are teaming up with someone else, you could buy a glass or bottle rack or a personalized box to accompany a bottle of plonk. Stemless wine glasses are sophisticated and make beautiful gifts for wine lovers, especially when paired with a bottle. You can get an engraved wine tumbler or wine box, which also makes for a fantastic retirement gift.
9. Chilled Bottle Holder
Another offering that pairs well with a bottle of wine is a bottle chiller. You can purchase elegant bottle chillers adorned with stunning decorations or etched with touching messages that keep your cool drinks cool, allowing you to enjoy a chilled glass of wine without hoarding your bottle in the fridge. Bottle chillers are perfect for anyone who likes to host dinner parties or sit out in the yard as it makes their beverage much more pleasant and accessible.
10. Coffee
Is there any better gift than a morning cup of joe? For so many people, that first cup of coffee in the morning is ritualistic, making a nice cup of coffee a real treat for so many. Coffee comes in several forms worldwide: instant, ground, beans, Indonesian, Colombian, and Cuban. A charming little coffee bundle of different coffees from different regions would make an ideal retirement gift for any coffee lover.
11. Tea
Tea is another popular hot drink that comes in different forms from across the globe: tea bags and loose leaves, earl grey, and chamomile from England, China, and India. Tea is another favorite drink that lends itself well to being bought as a gift hamper.
12. Mugs
Wine, coffee, and tea are easy presents to build upon. You could buy a daintily decorated mug for your ex-colleague to drink their hot drinks from, or in keeping with the retirement theme, you could purchase a mug with a funny message about retirement on it.
13. Cafeteria/Tea Strainers
If you choose to bestow the gift of coffee upon someone, you may decide to buy some accessories for their beans. For example, individual or full-sized cafeterias make for a perfect retirement gift. Equally, tea strainers to serve teas make a delightful gift. Hot drink bundles, including loose-leaf teas, ground coffee, beans, and bags, are all terrific substitutes for people who do not drink alcohol or prefer to drink hot drinks. To create a hot drink bundle, you can group some teas, coffees, and hot cocoa together with jars of honey, sugar, and creamers.
14. Slippers
A comfortable pair of slippers is a desirable asset for anyone, but especially retired people. They keep your feet clean, preventing you from picking up household dust and dirt, keep your feet warm and supported while you potter around the home, and, importantly, offer more grip than a sock. Statistically, retired people spend more time at home, making the best use of a cozy pair of slippers.
15. Loungewear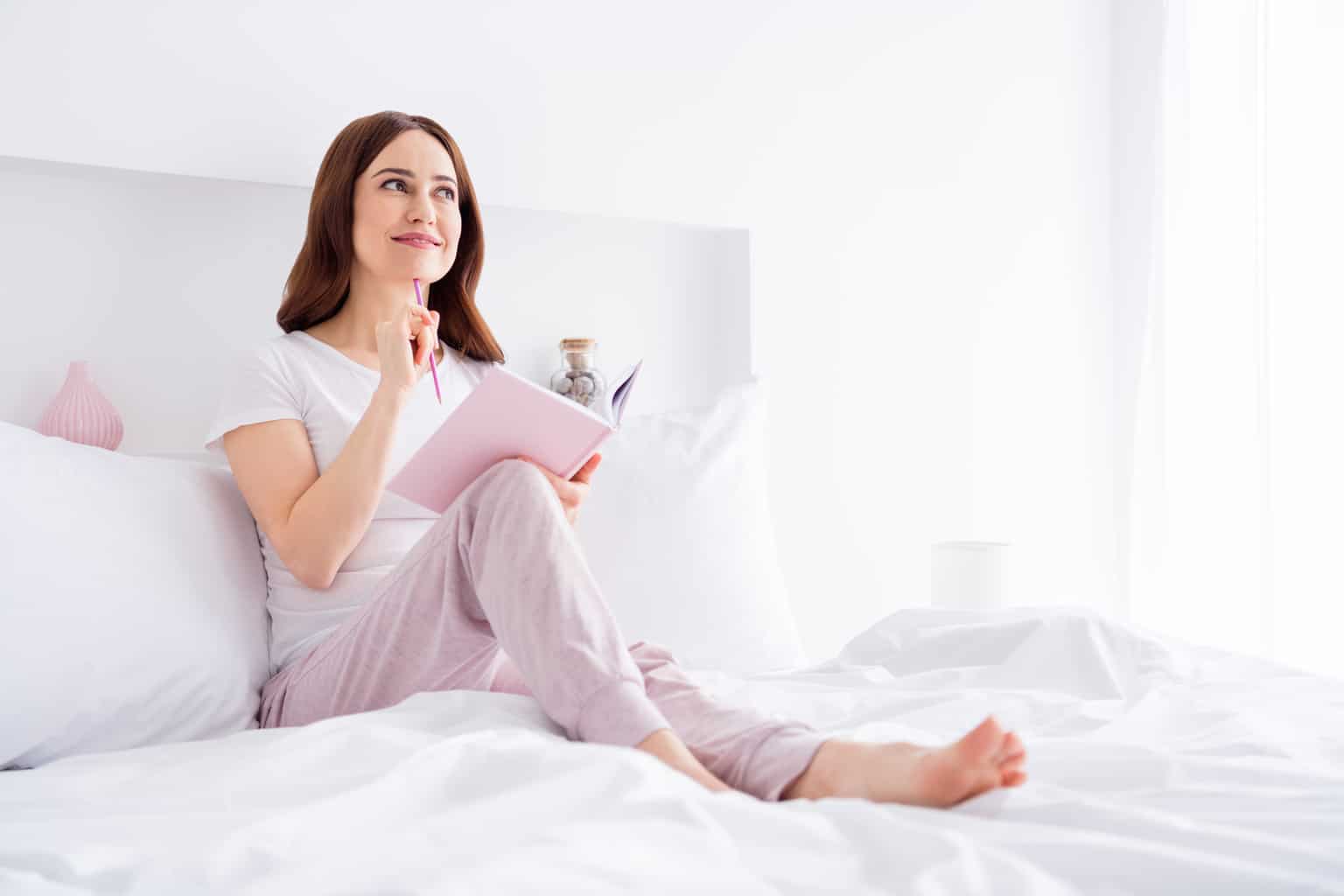 Loungewear's popularity skyrocketed during the pandemic as we all stayed home and wanted to be comfortable and look put together while doing it. Consequently, many enterprises selling sophisticated loungewear cropped up everywhere, and many existing clothing companies added loungewear lines. A well-made loungewear set would make a functional and fancy gift for retired women.
16. Bathrobe
While considering inviting home attire like loungewear and slippers, you should not overlook a premium bathrobe. Bathrobes can serve two different purposes, with terry cloth material robes working to dry the wearer after a relaxing bath and more fleecy robes offering additional warmth when worn over loungewear or pajamas acting as a housecoat.
You could purchase a lavish robe which would be well-received as is, but you could go a step further, making the robe a little more special with a special message or initials embroidered. Once again, you could stack these last few gifts, such as slippers, loungewear, and a robe, for a complete set of snug domestic garb.
17. Bamboo Bath Tray
On the subject of baths, why not splash out on your coworker's bath experience with a bamboo bath tray? Bamboo is a fantastic material to fashion into a bath tray as it is a natural raw material known for its strength, durability, and, a bonus, its waterproof. Bamboo bath caddies rest across the top of the bath, keeping anything you may need during your bath dry and at arm's length. Caddies have soap holders and glass holders; some even have a canvas to rest books and iPads against for convenient in-tub viewing.
18. Skin Care
Famously, women strive to maintain youthful-looking skin, which is why skin care products make ideal gifts for women. A woman's age is a delicate subject, so it can be advised to steer clear of anti-aging creams so as not to offend, but that does not mean that products like hand soaps, moisturizers, and exfoliators would not make great gifts for coworkers. This gift pairs well with an assortment of other gifts like a bamboo bath tray, bathrobe, or our next gift – bath bombs.
19. Bath Bombs And Bath Salts
Retiring gives a person more time to relax and wind down in their winter years. Relaxing baths are just one way to spend that extra time. Bath bombs and salts are a classic gift to enhance bathing.
20. A Massage
As we age, we develop aches and pains throughout our bodies. A soothing massage is a thoughtful retirement gift for any soon-to-be pensioner. A voucher for a massage can be purchased as an isolated gift or as part of a pampering care package or bath time collection.
21. Wall Art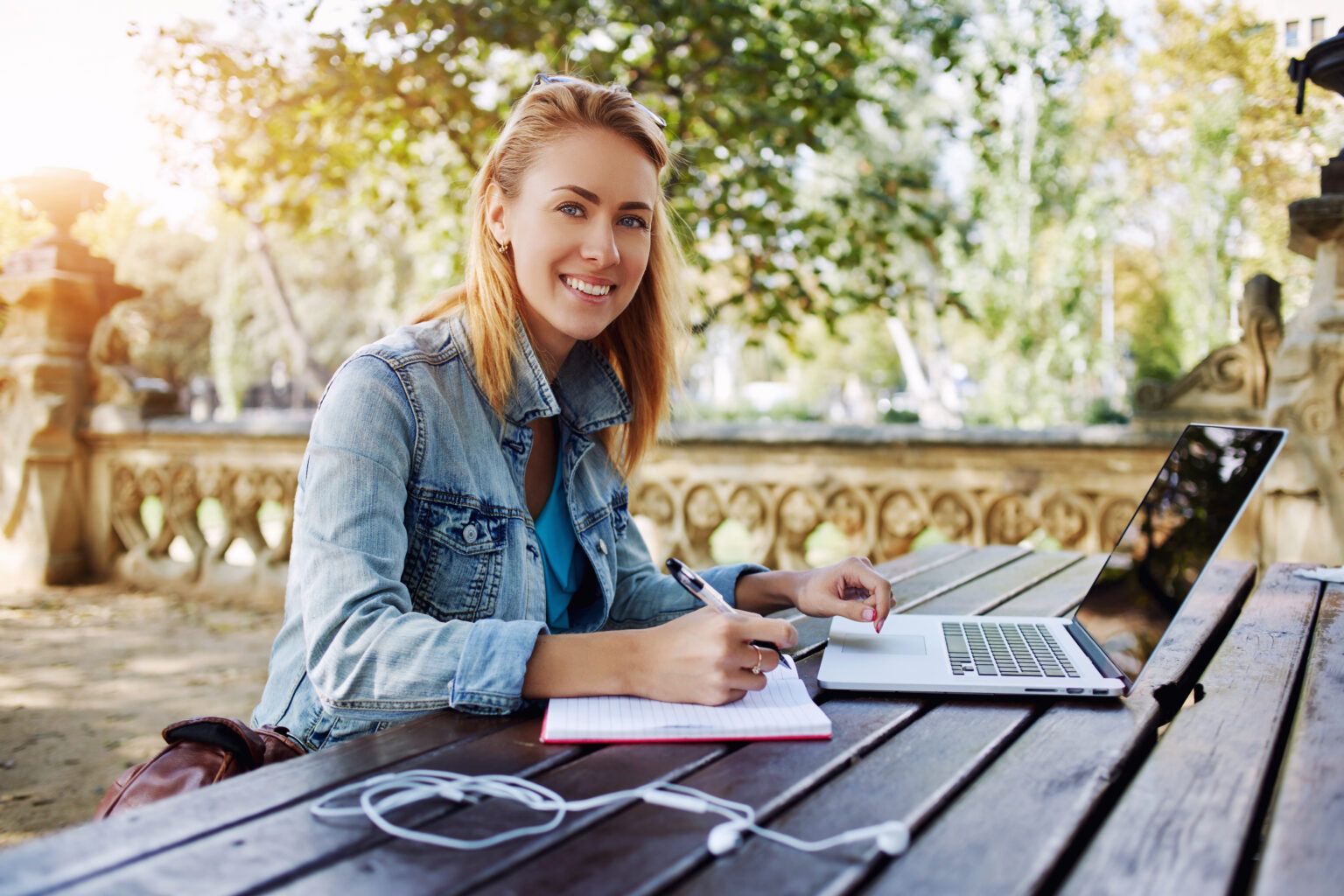 We have already deduced that once someone retires, they might spend more time at home. Therefore, they must have a well-decorated home to sit in. Wall art is a quick and easy way to elevate a living space and makes for a thoughtful gift for someone retiring.
22. Funny Signs
If the lady you are purchasing for has a good sense of humor, you can purchase a hilarious sign. Many designs online for funny posters refer to retiring, such as a framed "license to chill" and a playful dictionary definition of what it means to be retired. Some of these designs have the option to add the recipient's name to them, taking them from fun gifts to personalized retirement gifts.
23. A Clock Or Watch
A clock or a watch can be gifted as a symbolic passing of time, which is why they are popular gifts for birthdays and other milestones like retirement. Watches can be chic and beautiful, embellished with crystals, and not dissimilar to bracelets, making them wonderful gifts for women.
24. Bouquets
Flowers are a traditional gift for women. You cannot go wrong with a beautiful bunch of a woman's favorite flowers. Flower displays are customizable for every budget allowing you to give a small cluster of flowers or a luxurious bouquet dependent on how much money is accessible.
25. A Rosebush Or Other Plants
Another cliché activity that is retiring allows for an easy gardening schedule. It is a time-consuming hobby that restricts the average worker's time in the garden. A rose bush will grow and produce flowers for years to come if tended to correctly and can be a rewarding token of a woman's time spent at work.
26. Gardening Gloves
Rose bushes are delightful to look at but can be very difficult to prune without the correct equipment to protect your hands while doing so. Gardening gloves make an excellent present for green-thumbed friends or as an additional gift to a rose bush or other outdoor plant.
27. Other Gardening Tools
Together with gardening gloves, a tasteful gift for those who love gardening is a set of gardening tools. A set of trowels, hoes, shears, and gardening scissors are a classic retirement gift.
28. Membership To A National Park
Time in nature has been proven to improve both mental and physical health. You can help your retiring partner stay fit and healthy by paying for a membership to a National Park for them. National parks have a wide range of walks, from straightforward to challenging as well as breath-taking scenery.
29. A Trip Away
In addition to spending more time outdoors and at home, retirees are famed for their ability to travel once they are no longer held back by a work schedule. Of course, a trip is quite extravagant, but it would undoubtedly be one's favorite retirement gift. The type of trip gifted for a retirement vacation relies on the amount of money that can be raised.
If the future retiree has long-standing plans for a trip or a bucket list excursion, the funds can be put towards the visit if it does not cover the entire cost. A solo trip can be liberating, but if your future retiree has a spouse, a trip away can be quality time shared with them.
30. Luggage Tags
If the person you are buying for has a little wanderlust, luggage tags for their baggage are a simple retirement gift. Once again, these can be purchased unadulterated and made from fine leather for a classy look or customized for a personal flair.
31. A Fancy Meal
Treating your co-worker to a meal at their favorite restaurant is a superb way to show them how grateful you are for their service. Be sure to confirm with family and friends beforehand where their favorite restaurant is before securing a voucher.
32. Jewelry Box
As with flowers, jewelry is synonymous with spoiling women. Valentine's Day, anniversaries, Christmas, or birthdays a go-to gift for women are flowers and jewelry. After years of collecting fabulous jewelry, a valuable gift for a retiring woman may be a jewelry box.
33. A Bracelet
It is not uncommon for a woman to own a charm bracelet to which they add another charm at every significant event. Little cars or university caps on small clips will sit nicely on a bracelet next to a retirement charm. A simple beaded bracelet can also serve as a pretty reminder of a former workplace.
34. Necklace
A beautiful piece of jewelry like a necklace is another lovely suggestion for a retirement gift. If you are going to purchase a few gifts, you could consider purchasing a matching set of jewelry for your retirement gift box but a necklace on its own would still be greatly appreciated.
35. Earrings
When considering jewelry as a retirement gift, a stylish pair of earrings shouldn't be ruled out of the caboodle.
36. T-Shirt
Another funny retirement gift that pokes fun at retiring could be a t-shirt. Like mugs and posters, there is an assortment of designs online that you can have printed on a t-shirt that makes light of retiring.
37. Trinket Dish
Trinket dishes often have touching poems painted on their base for a warm touch. They are a useful present as we all have things dotted about the house we could store more tidily.
38. Retirement Survival Kit
A cheap but emotion-inspiring gift is a retirement survival kit. These survival kits are designed for an array of occasions, like a little bag full of knickknacks to give you luck as a new driver or a newlywed. Retirement survival kits have all sorts of bits and pieces inside, like a balloon "to start the celebrations with a bang," a jigsaw piece as "your old workplace will be missing an important piece," and a candle "to remind you the future is bright."
39. Baked Goods
Lastly, this is a cost-effective option for anyone looking for an inexpensive retirement present. You can make your own baked goods or have more intricate ones made. Making your own can demonstrate how deeply you care for the recipient as you've taken the time and energy to handcraft them a gift. Many women have a raging sweet tooth or a weakness for chocolate, so if baked goods are too much trouble, you could swap them for a simple gift like a box of chocolates.
Frequently Asked Questions:
Are Gifts Expected At A Retirement Party?
Birthday party guests would bring birthday presents, anyone attending a wedding would bring a wedding gift, and even unborn babies receive gifts at baby showers, so it would only be fitting to bring a gift to a retirement celebration. In addition, a future retiree will have committed a portion, if not all, of their working career to their employer and spent valuable time with their colleagues, so why miss the opportunity to reward that time and energy with a token of your appreciation? Sometimes, people accept money in place of a gift, and while cash is an option for gifting, giving a more personal gift always feels more heartfelt.
Of course, if you are strapped for cash, a card, especially a personalized one, is an acceptable way to show someone you care about them. Your presence and the years you have spent working alongside someone special count for much more than retirement gifts. Conversely, you could organize a collection so people can donate as much or as little money as they can afford to the cause, and with the funds collected, you can fashion a gift basket.
What Do You Put In A Retirement Gift Basket?
Gift baskets are a marvelous way to give thoughtful gifts as they can center around any hobby, interest, or event in a person's life, making them fully customizable and comprised of multiple gifts, heightening the chance of there being a gift included that the recipient would enjoy.
Retirement gift baskets can include anything you want; you could follow a generic retirement theme and fill them with retirement-centric gifts such as clocks with no numbers on them, suggesting retirees have all the time in the world or items that poke fun at their age, such as Jelly Babies sweets in a bag marked "Jellyatrics." While funny retirement gifts can be humorous, it is caring to add more personal effects to a gift basket. On the other hand, you could focus on their interests and fill them with things pertaining to their hobbies. For instance, if you know they are avid walkers, you might like to put together some comfy woolen socks, maps of local trails, and some sugar-boosting snacks. The gifts mentioned below have been grouped so that you could purchase just one of the items and still give an excellent gift or you could purchase several of the retirement gift ideas and fashion a personalized gift.
How Much Money Should You Give Someone?
Different workplace traditions and business layouts influence whether you should give someone money when they retire. For example, if there is a high staff turnover – where staff leaves frequently – it's possible not every person that leaves will be recognized by the business. Similarly, some companies do not have a gift-giver culture; therefore, it may be deemed inappropriate.
While money can be a useful gift given directly to the person retiring, it is more common to provide a gift for the person retiring or donate to a group collection for them. If you do not interact with the individual often or do not get along well, you should not feel obliged to give much, if anything. Giving less than $10 to a coworker can infer you do not care deeply for them, as most amicable coworkers spend between $10-$20 on a farewell gift. On the other hand, if you work daily with your coworker or have a close relationship with them, it would be expected for you to indulge in more meaningful gifts for them. You should spend between $20-$100 on them, but you should not exceed $100 as this can be perceived as ostentatious. If your employer or coworkers choose to raise funds in a collection, they will often outline a recommended donation amount. If there is no guideline set, you can ask your coworkers how much they plan to contribute and base your contribution on that.
Usually, even if a collection is organized, a donation of around $10-$20 is more than sufficient as a gift for coworkers. Bosses often organize retirement parties for staff who have completed long careers with them as it is a lovely way to celebrate someone's service, and it can keep morale high. Everyone loves a celebration!
Who Is Retiring?
As our health care and knowledge of the human body develops, life expectancy increases, resulting in a growing aged population. Thus, more people are reaching retirement age. Social Security benefits have put the national average retirement at around 65, with men retiring at approximately 64.6 and women retiring at 62.3. In addition, retirees qualify for Medicare benefits at 65. Nonetheless, early retirement is a goal many aspire to, implying more and more people are withdrawing from the workplace much earlier.
What Is The Average Retirement Gift?
A traditional retirement gift is usually a little keepsake item or voucher. However, sometimes people who work in close teams lump together to raise money and purchase a more expensive gift or a gift basket for the person retiring. Often the larger the group, the less likely people are to give gifts or celebrate someone's retirement.
Depending upon how long their careers have been or how many people they may have assisted, you may wish to highlight their contribution to the team in the gift you get them. Likewise, a person's character will impact the types of gifts they may receive. For example, someone with a good sense of humor, who is always cracking jokes, is more likely to receive funny gifts with a comical element. Most of the items we are about to list are reasonably standard gifts, with a few slightly more out there, like a trip away.
Should You Buy A Gift For Someone Retiring?
It is always nice to make someone feel special. Cheap ways to give thanks, such as baking cakes or cookies or even a small token like seeds for the garden and a lovely card, can make someone feel special. Some workplaces do not celebrate everyone who leaves, but if it is customary in your work environment, you should offer a token.
Conclusion
Hopefully, this list of 39+ best retirement gifts for women has inspired you with ideas for retirement gifts for that special someone. Although all the gifts mentioned above would be wonderful to give someone as part of a bundle, it bears repeating that each gift idea on this list would be fantastic as stand-alone favors. People can feel pressured to spend grueling sums of money on gift-giving these days, but the thought counts, so do not feel pressured to overspend.
Some gifts are novel and can be amusing if your recipient has a sense of humor, but be mindful of exclusively including gifts that tease the receiver. It is good practice to include some slightly more heartfelt gifts as well. With that being said, all left to do now is pick a present and wish someone extraordinary a happy retirement!