This year my wife and I each purchased our prescription glasses at the vision center at Costco Wholesale. Costco Optical is the official name of their vision center. In searching for a new place to get our prescriptions, we found the Costco glasses cost was significantly less than our optometrist prices.
This article will give you an overview of our experience and what we learned about getting our prescription glasses at Costco.
Eye Health And Our Careers
The American Academy of Ophthalmology recommends that most people schedule an eye exam once every two years. However, age, health conditions, and other factors may increase how a person should receive care.
Our eyes are important. If we do not take care of our eyes, it impacts our vision and how we see the world around us. Lack of eye care can also lead to serious vision problems and eye disease, including glaucoma.
And since I'm all about making the best personal finance decisions, I couldn't ignore the expensive cost of eye care – especially if you don't treat issues early on.
As first responders, it's critical to ensure we have the best eyesight possible. We often forget to wear sunglasses on a scene, which can result in damaged vision over time. We need to put more of an emphasis on eye health so we can continue to serve the community – clearly.
Make Eye Exams An Annual Habit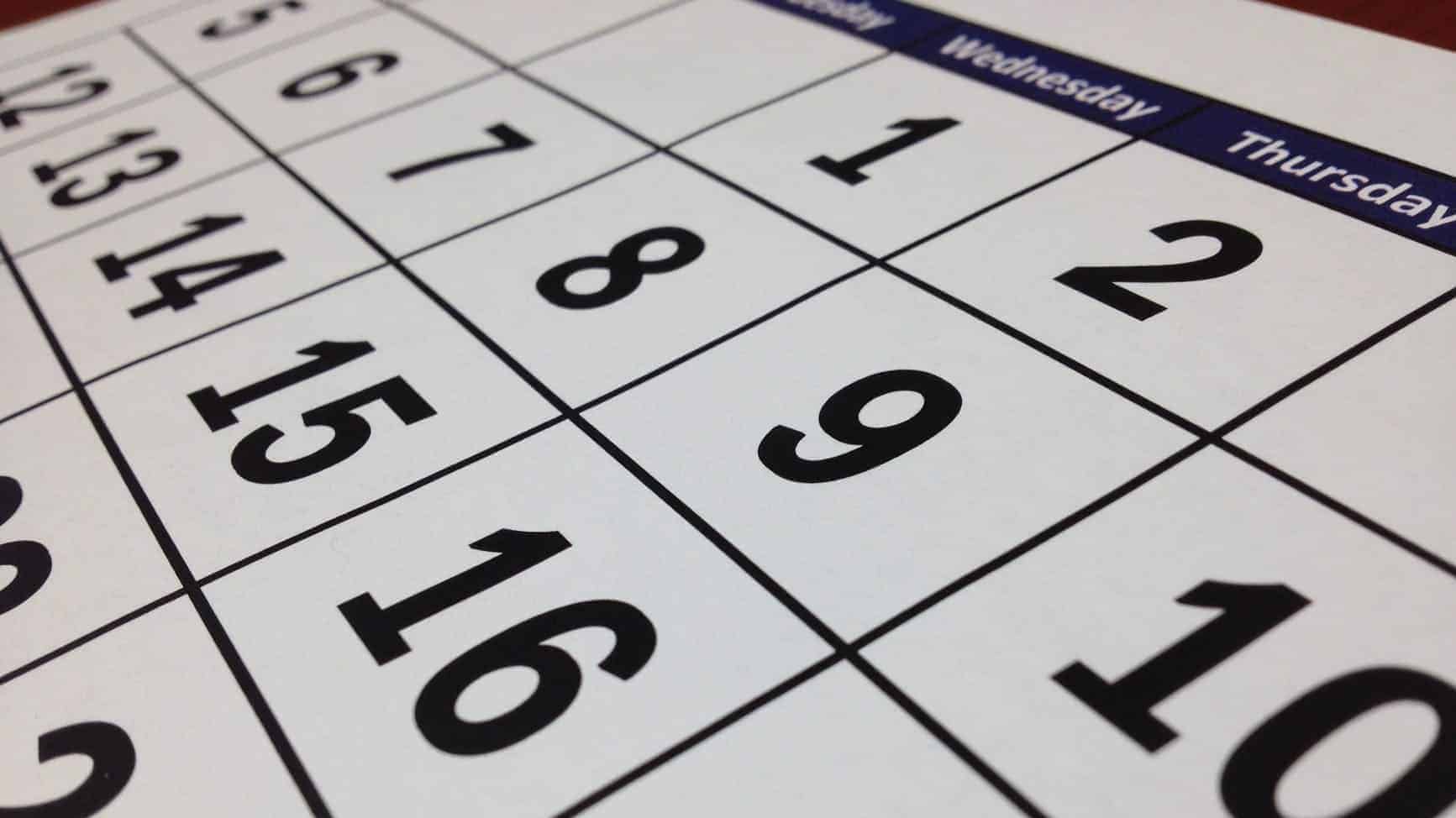 If you haven't had an eye exam in a while, you're not alone. Many people neglect their eye health. Several factors contribute to the lack of preventative care. Many people think their vision is fine without realizing it has been degrading slowly over time.
Others don't have the proper health insurance plan needed to cover the cost of an eye exam, glasses, and eye care. Because my health insurance plan doesn't include vision coverage, my current employer offers vision insurance at an additional price that most of us elect not to purchase. People who carry vision insurance find the costs a little less burdensome than uninsured people, although cost can be a factor for both groups of people.
I went a few years without going to an eye doc. When I eventually did go, I realized how bad my vision had become. I could still see without my glasses, but the world was much bigger and sharper when I wore them.
Eye Exam And Prescription Costs
On average, an eye exam costs about $200 without insurance. Add on fees for specialty care and an eyeglass or contact prescription, and it's an expense that many cannot afford.
A complete pair of eyeglasses (lenses and frames) cost an average price of $363 across the U.S.
Contact lenses cost an average price of $50 – $150 per box, depending on the brand, style, and the number of lenses.
Costco, a membership-based warehouse club, aims to provide affordable eye care for those who lack insurance and people who need a break in the expensive costs of healthcare.
Do I Need A Costco Membership To Go To The Vision Center?
Nope! (Unless you want to purchase glasses)
Costco's Optical Department and vision care is available to everyone, even people without a Costco membership.
However, only members can purchase contact lenses, eyeglasses, etc.
With hundreds of locations throughout the U.S., there's a Costco Vision location near your home. Don't cross off the 'warehouse club' as a top choice for your eye care provider.
Consumer Reports rated Costco the No.1 place to buy eyeglasses in America.
Costco Eye Exam Services
Costco Vision Centers provide access to a contracted Doctor of Optometry and staff of eye care professionals who can assist patients with payments, frame selection and fitting, and other services.
Costco sells a variety of brand name frames and offers blue anti-reflective and traditional anti-reflective treatment procedures in addition to eye exams.
Eyeglasses repair service is also available.
Costco Eye Exam Prices
The basic exam offered by the Costco Optometry Center typically costs between $65 – $80 without insurance. However, the price does vary between locations. Compared to the standard eye exam cost, around $200 in the United States, Costco can save you a significant amount of money.
For people like us on a budget, this was a no brainer.
Costco optical centers accept most insurance. Check with the optical center nearest you to learn if your specific insurance coverage is accepted.
If your insurance is accepted, patients with insurance may spend even less on their eye exam costs.
Do Costco Members Get Free Eye Exams?
Costco members receive a myriad of discounts and deals each year with their membership. Unfortunately, free eye exams are not one of them. However, as stated earlier, their eye exams are much cheaper than other vision centers. I called my local Costco while writing this post, and they told me it was $65 for an eye exam without insurance.
You can schedule eye exam appointments online or over the phone. Your eye health is worth a couple of hours of your day, especially considering it is relatively inexpensive. The eye exam may reveal your eyes are perfectly healthy, or you may learn about problems that need treatment.
Either way, you will have a game plan to ensure the best vision possible for years to come.
The Time Spent At A Costco Eye Exam
On average, it takes about 30-minutes to one hour to complete an eye exam at Costco. As you can imagine, numerous factors impact the amount of time a patient spends in the office for their vision tests.
To add to the convenience, you can purchase lenses, frames, and contact lenses in-store after your eye exam. However, the option to buy online is also available.
If you plan to purchase your corrective products in-store, the length of the appointment can take considerably longer. Plan to spend an hour or two in the Vision Center for the entire process if you are buying prescription glasses or contact lenses.
Where To Find The Best Deal On Eyeglasses
It's always in your best interest to shop around if you want the best deal on eyeglasses. My wife and I did that with our phones while looking at the frames Costco had for sale.
Spoiler alert: Costco had the lowest prices we could find.
Independent optical shops charge an average price of $211 for a complete pair of prescription eyeglasses. According to Consumer Reports, the average price of Costco prescription glasses is $186.
In contrast, the traditional eyeglass retailer LensCrafters has an average prescription glasses cost of $369.
This makes Costco eyeglasses 25 dollars cheaper than the average alternative provider.
Brands Offered For Prescription Lenses
Frame brand and style, prescription strength, and several other factors impact Costco's cost of glasses. The good news is that Costco offers an assortment of brands and lenses in all price ranges, so every patient has access to their exact eye care needs.
You'll find traditional lenses and frames, designer frames and lenses, prescription sunglasses, polarized and HD lenses, and many other choices available at Costco.
No matter what your lens or frame options, expect lower prices from Costco. We compared costs between Costco and other providers and learned Costco glasses were way cheaper.
Even when you add the costs of a Costco membership, it's still totally worth it.
Tip: Costco Optical offers a $30 discount on a complete pair of eyeglasses for all members.
This Is How Much Costco Glasses Cost Without Insurance
One of the best things about Costco is their range of glasses in all price ranges. You'll find frames priced as low as $25 (not including lenses) just as easily as you'll find designer frames priced well into the hundreds of dollars.
Costco offers Universal Fit frames that provide patients with a stylish, more comfortable pair of eyeglasses. Prescription sunglasses from Costco include Vera Bradley, Kate Spade, Hobie, and Oakley, to name a few. No matter your eyeglasses preferences, Costco offers some of the most competitive prices of any optical provider.
Typical costs for a complete pair of eyeglasses in the United States, without insurance, is less than $200. Consumer Reports states the average price for a pair of Costco eyeglasses is $186. Elsewhere, patients spend nearly $400 on the same glasses. Costco Optical also routinely has specials and discounts to reduce the cost of both eye exams and eyeglasses.
Tip: Costco members can shop for their frames online (with a valid prescription) and enjoy free shipping to their home to avoid the crowds.
Costco Health Insurance Plans Accepted
Each Doctor of Optometry works independently, thus affecting the insurance accepted. That being said, most Costco Optical locations take all major insurance for their frames and lenses. A quick check of several Costco stores found they accept the following insurance:
It's a good idea to call the location nearest you to verify they accept your insurance before your appointment.
Keep in mind, some of the contracted optometrists do not take insurance for the initial eye exam. While you may be eligible to use your insurance for the glasses, you may not be able to use it for the eye exam.
If you would rather not get your eyes examined at Costco but have a current prescription, you can order prescription eyeglasses without seeing their optometrist (this is what we do).
How Long Do Costco Glasses Take?
When my wife and I ordered our prescriptions, our glasses took about one week. They didn't have a "rush" option to expedite the process but a week was pretty quick, in my opinion.
After we ordered our glasses, we received a Costco employee call to let us know our glasses were ready to be picked up.
Next time we will probably utilize the online ordering process to avoid going into the store altogether.
Same Day Glasses? Unfortunately No
Costco does not make eyeglasses in the office. Instead, the order is sent to a lab. Same-day eyeglasses are not an option for anyone who orders eyeglasses from Costco. All orders require 7-day processing time before they're ready.
Costco Lens Quality
Low prices often result in cheap products. That was my biggest concern when we ordered our glasses for the first time from Costco. We even went to far as to take our glasses to our regular optometrist to get the prescription double-checked.
Our optometrist checked our prescriptions and found both of them were spot on and were made correctly. This gave me peace of mind to know that I could continue getting my glasses from Costco without stressing.
Also, repairs and adjustments to eyeglasses are always made at no charge at Costco. Visit the optical center if your eyeglasses need an adjustment or minor repair.
If you are not satisfied with your eyeglasses or contact lenses, the usual Costco 100% satisfaction guarantee does not apply. However, if there is something wrong with your prescription or product, they may exchange your glasses within a 60-90 day window.
Kirkland Progressive Lenses
Kirkland Signature is the name of Costco's brand. If you love Costco as much as I do, you have purchased your fair share of "Kirkland" products. To this day, I have yet to be disappointed by any of these generic products.
Their progressive lenses also have high reviews. Luckily I don't need a progressive prescription yet, but if these lenses are anything like their standard ones, I'll be wearing them as well.
As far as quality, Kirkland products rank 6th in the nation by Consumer Reports. All Kirkland progressive lenses offer patients value and quality. Each lens is made specifically for your prescription and includes anti-reflective treatment.
I Do Not Advise First Responders Get Transition Lenses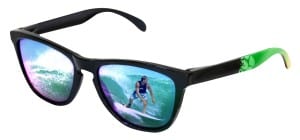 For my first pair of glasses from Costco, I paid extra for the transition lenses. Transition lenses get dark in the sun and fade back to clear when you go indoors. However, I quickly found out this was much more of a nuisance than it was worth.
Not having to wear sunglasses outside because my eyeglasses darkened was pretty awesome. However, when I walked indoors, it took five to ten minutes to clear up my lenses.
As a first responder, we routinely enter buildings and need to see clearly right away. For this reason, I continually needed to take my glasses off when I went into a building only to put them back on after about 10 minutes.
The convenience for transition lenses was not worth it – especially if you are on patrol.
Finally, What does Consumer Reports Say About Costco Optical?
Consumer Reports gives Costco Optical high marks. They list the provider as the #1 place to buy eyeglasses. They also rank Costco as one of the most affordable places for eye exams and eyeglasses.
Consumer Reports gives Costco high accolades as a top choice for eye exams and eyeglasses. When CR recommends a company, you can trust it to exceed your expectations.
Wrapping It All Up
My wife and I purchased our prescription glasses from Costco's Vision Center in the past, and we will continue to buy them there – until I find cheaper quality glasses elsewhere!
General FAQ
How much do Costco glasses cost?
Consumer Reports states the average price for a pair of Costco eyeglasses and frames is $186 without insurance.
Does Costco Offer Same Day Glasses?
No, Costco sends prescription glasses out to a lab and cannot do same day service.
How long do Costco glasses take?
Costco fulfills orders for prescription glasses usually within 1-2 weeks.
How long does a Costco eye exam take?
The typical time it takes to complete a Costco eye exam is 30 minutes.
Do Costco members get free eye exams?
No, a Costco membership does not include a free eye exam. The Costco Optical Vision Center is run by an independent optometrist.