If you are considering renting a wedding dress for your upcoming wedding, you are not alone. Wedding dresses are expensive.
With the average cost of a wedding dress now exceeding $1,000, more and more brides are opting to rent their gowns instead of buying them outright. But is renting a wedding dress right for you?
In this blog post, we will explore the pros and cons of wedding dress rental so that you can make an informed decision about whether it could work for you. We will also provide some helpful tips and information on how to find the best rental companies and dresses for rent and what to expect when renting a dress.
Renting A Wedding Dress
The average bride spends between $2,000 and $5,000 on the wedding dress alone. Renting is a common option that allows you to save money while wearing a stunning dress down the aisle.
If you only want the dress for the wedding day, several bridal salons can provide you with the choice to rent rather than buy. There are also many internet rental companies in the wedding industry offering a wide variety of styles.
This works the same as any other online bridal purchasing experience, with the distinction that you mail the item back when you are done wearing it.
There are many reasons to consider hiring a dress in the wedding dress category. For one, it can be more economical than purchasing a dress outright. Additionally, it can be a great way to get a designer dress that might otherwise be out of your price range. And finally, it can be a convenient option if you are not able to find the perfect dress in stores.
Renting A Wedding Dress For Your Bridal Shower
There are many reasons to consider renting a dress for your bridal shower. For one, it can save you a lot of money. If you are on a budget, or if you just don't want to spend a lot on a dress you will only wear once, renting can be a great option.
Additionally, it can be a hassle to try to find a dress to wear to your bridal shower if you do not already have one in your closet. Renting can take the stress out of finding the perfect dress and ensure that you look great on your big day.
Renting An Evening Or Ball Gown For Your Wedding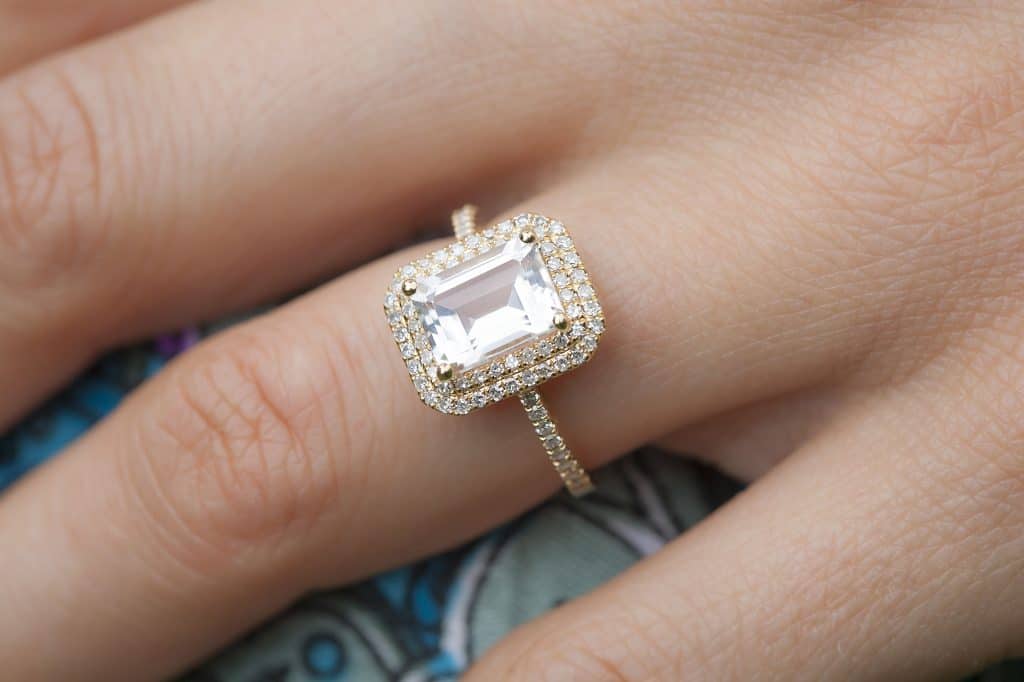 Nothing is more elegant than a woman in a beautifully designed evening or ball gown. Whether you are attending a black-tie event or your own wedding, hiring an evening gown or ball gown is a great way to ensure you look your best. There are many places to hire evening and ball gowns for your wedding, including online retailers and brick-and-mortar stores.
When choosing a gown to hire, select one that flatters your figure and suits your personal style. With so many stunning gowns to choose from, you will indeed find the perfect one for your special occasion.
How Does Renting A Wedding Dress Work?
Renting an affordable wedding dress is a great way to save money on your wedding day. But first, you will need to find a rental company that offers wedding dresses. You can usually find these companies online or in bridal magazines.
Once you have found a company offering cheap wedding dress rentals, you will need to choose the dress you want to rent. You will also need to decide how long you want to rent the dress. Most rental companies will allow you to keep the dress for up to two weeks.
You will also need to pay a rental fee, which is usually a percentage of the dress's total cost. Be sure to ask about any additional fees before you sign the rental agreement.
Cost Of Renting A Wedding Dress?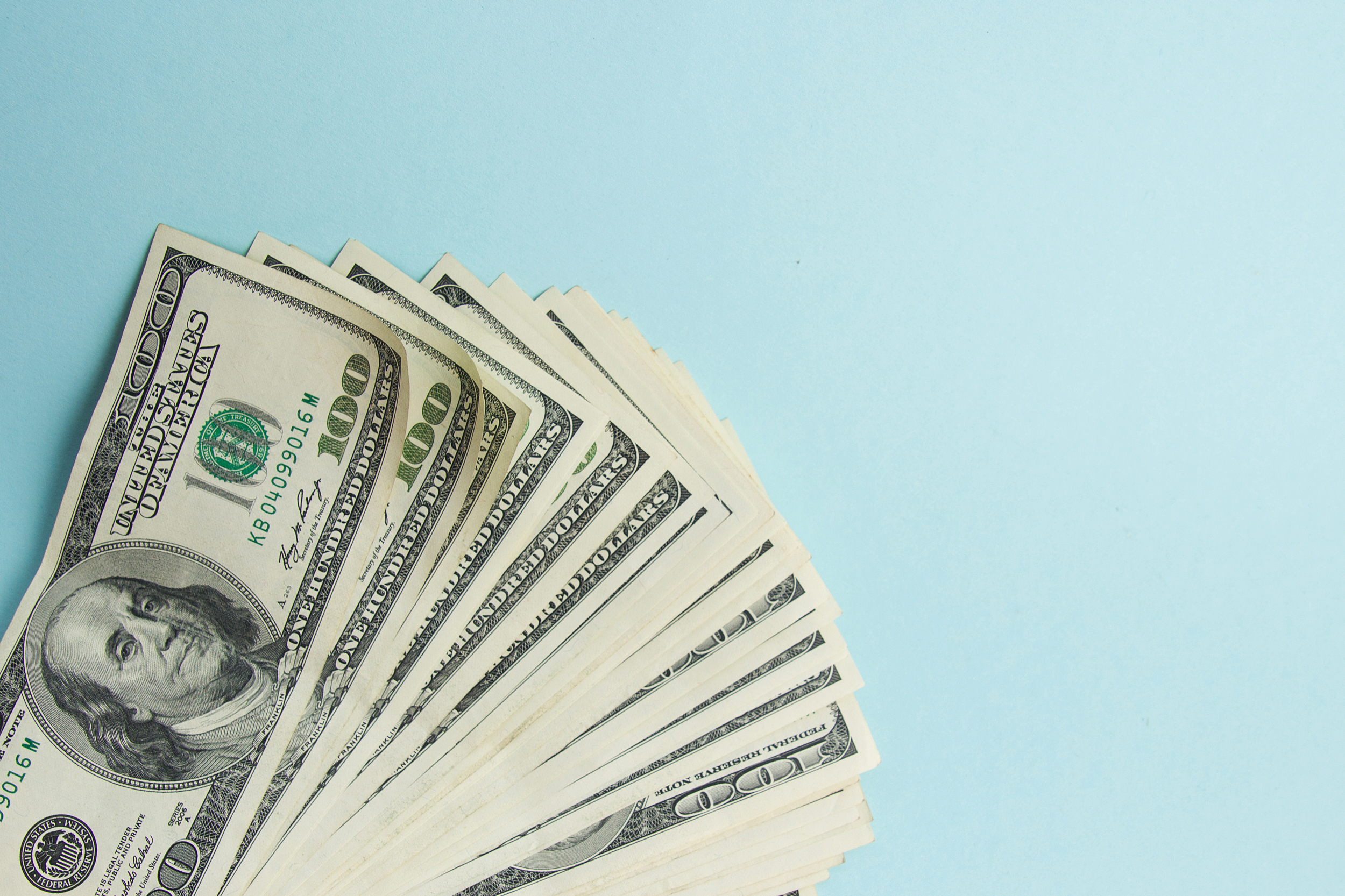 The average wedding gown costs can vary depending on the designer, the style of the dress, and where you rent it from. Generally, you can expect to pay anywhere from $50 to $200 to rent a wedding dress. You may have to pay more if you are looking for a designer dress.
Which Wedding Dress Style Is Right For Your Body Shape?
It helps to have these general guidelines in mind as you get ready to choose your bridal dress.
Fitted mermaid, sheath, or trumpet gowns will highlight your curves (or create the illusion of them) and be accentuated with gathers or pleats at the waist. This can be overcome with a flowy skirt and a high waist that fits well. If in doubt, think about wearing an A-line gown.
The key is to highlight your best physical traits. Since you will be wearing the gown for several hours, comfort should be your primary concern. However, your decision should not only be based on your physical appearance; it should also reflect your level of confidence and happiness. The most important thing is that you feel beautiful in your gown.
The Best Wedding Dress Rental Companies
Tulerie is a peer-to-peer designer fashion lending and borrowing website and community for wedding gear that offers a wide selection of designer gowns. Browse their shared closets, or focus your search and filter by your favorite things. Then, request your favorite piece from the lender once you've found it.
Decide whether you want to hire it for 4, 10, or 20 days, as well as the delivery date. If it has been authorized, you will be notified within 24 hours. Place your item in its original packing, seal it up, and attach the return label to the exterior of your packaging on the final day of your borrow.
Vince Unfold is a newer wedding dress rental company, but they are quickly becoming a favorite among brides. They offer a wide variety of designer gowns to choose from, and their team of stylists can help you find the perfect dress for your big day.
Vince Unfold offers a membership program that lets you rent four items at once and either return them or buy the ones you love. Vince Unfold also provides one-time rental alternatives, making it better if you're simply wanting to rent one dress.
Monthly fees to belong to Vince Unfold start at $150, but for that money, you gain access to many exclusive luxury items. Additionally, a vast range of sizes, from extra-extra-small to extra-extra-extra-large, are available on the website.
Nuuly is an online rental service that offers a wide variety of designer dresses, including conventional bridal gowns. They also have dresses for any wedding-related occasion, including the bridal shower, bachelorette party, rehearsal dinner, reception, afterparty, and others. Wear the dress, then send it back when you're done.
It is important to keep in mind that Nuuly charges a membership fee rather than merely asking you to pay to rent certain items of clothing as needed. Six articles of clothing are available for rent every month, with monthly plans starting at slightly under $100. Your subscription can be stopped at any time.
For only one monthly cost, you could theoretically utilize Nuuly to hire a dress for your bridal shower, rehearsal dinner, wedding, brunch the morning after, and honeymoon. You only need to return or buy your chosen six products at the end of the month.
Poshare
Poshare is an online rental service specializing in designer gowns, including wedding dresses. Poshare is a platform where clients may rent or buy clothes and accessories from various boutiques, designers, and wholesalers. Along with clothes for bridesmaids, wedding guests, and the mother of the bride, it sells bridal gowns.
Dresses from hundreds of labels, including Valentino and Gucci, are available on Poshare. Over 110 dresses are available for rent in the bridal category, and several of them are in unusual styles.
FashionPass is a monthly membership service that gives you access to high-end designer clothes, including wedding dresses. You can rent up to three items at a time, and there is no limit to how many times you can swap out your wardrobe. There is also free shipping and dry cleaning included.
Borrowing Magnolia is a modern-day wedding dress rental company. To fill the void in the wedding gown market, Borrowing Magnolia, an online bridal store, gathers previously worn wedding dresses from former brides and posts them for sale or rental. The website allows prospective brides to explore clothes online and choose up to three outfits to try on at home.
All the details—including shipping, steaming, cleaning, and storing the dress—are taken care of by the website. Monique Lhuillier, Vera Wang, Reem Acra, Jenny Packham, Galina, Claire Pettibone, and other brands are available at Borrowing Magnolia.
Generally, a bridal gown's average cost can be expensive, so why not save some money and rent one instead? Etsy is a great place to find your dream dress to rent. You can filter your search by price, style, and location. And since independent designers make all the dresses, you will surely find a one-of-a-kind dress you will love at affordable prices.
Rent the Runway is an excellent resource for wedding dress hire. Customers can rent designer apparel and accessories from Rent the Runway on a one-time basis or as part of a membership. It is one of just two rental businesses on this list with a mobile app (available for iPhones).
However, if you choose this vendor, you will need to be adaptable with your outfit because Rent the Runway's dresses aren't traditional wedding gowns. About 200 of the 500 options available in Rent the Runway's bridal section are white or cream.
However, there are many variations available if you wish to get married in a different color or style of print.
Wedding Dress For Rent
International wedding labels like Rose Rosa from South Korea and Ersa Atelier from Romania are among those carried by Wedding Dress For Rent. They also specialize in traditional Chinese attire, which is frequently worn during the tea ceremony for parents, a customary wedding practice.
Although only a few sizes are available and the company's website could be easier to use, it is a good alternative for renting a wedding gown.
Like Poshare and Rent the Runway, Lending Luxury does not focus exclusively on renting out wedding gowns. Instead, it is a business that leases out expensive clothing for every occasion. Although Lending Luxury does not have an extensive range of wedding gowns, you could still be able to find and rent your ideal gown for a small portion of the retail cost.
Janet Mandell is an online bridal boutique that rents out designer wedding dresses. Dresses start at $100, and there is a wide range available to choose from. Shipping is free for orders over $250, and there is also the option to have the dress shipped directly to your venue.
Mama Bump offers maternity bridesmaids and wedding dresses for a memorable wedding day. An expecting bride can pick the ideal maternity gown to accentuate her growing baby. Bridesmaids who are expecting can also choose lovely dresses that accommodate their increasing belly.
Mama Bump specializes in chic maternity wedding dresses and provides an array of styles from various high-end designers to assist you in finding the perfect gown for your special occasion. Empire waist, sweetheart neckline, lace overlay, high waistline, mermaid style, and many other bridal gown types are among the designs they provide!
Rebecca Taylor RNTD is an online wedding fashion rental service that offers both short-term and long-term rentals of designer dresses. Short-term rentals start at $75, and long-term rentals start at $250. There's also the option to buy the dress outright if you fall in love with it during your rental period.
Wedding Dress Rental Pros And Cons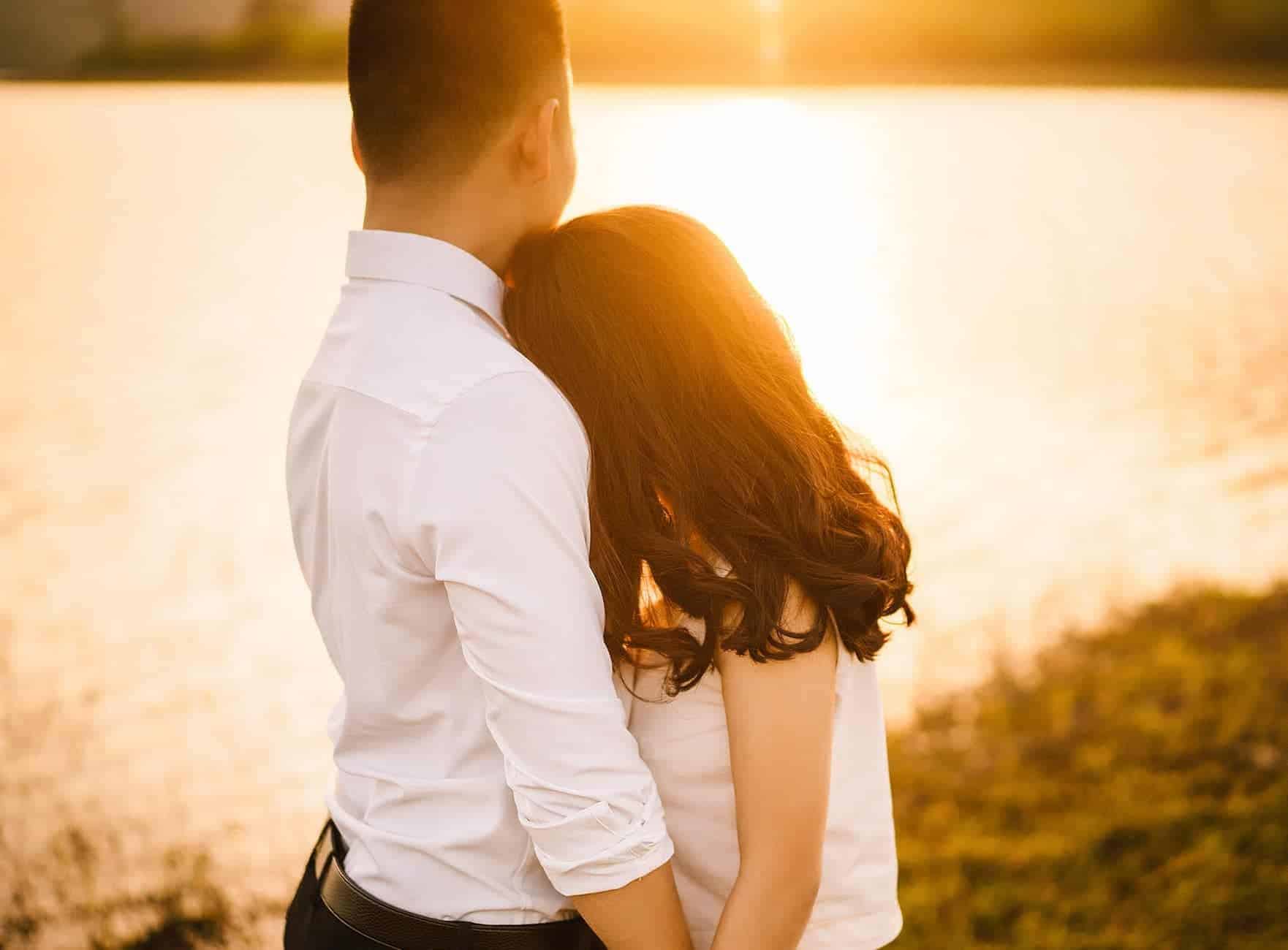 You might want to consider renting your wedding dress for several reasons. For one, it is more cost-effective than buying a dress outright. You will also have a wider range of styles and designers to choose from, and you will not have to worry about preserving or storing the dress after your big day.
Pros Of Renting A Dress
You Do Not Have To Preserve, Store, Or Dry Clean It
One of the biggest benefits of renting a wedding dress is that you do not have to worry about what to do with it after the wedding. Most rental companies will preserve and store the dress for you, so you can rest assured knowing that your gown will be in good hands. And if there are any stains or damage after your big day, most companies will also dry clean the dress for an additional fee.
You Will Have A Hassle-Free Destination Wedding
If you are planning a destination wedding, renting a dress can be a great way to save time and hassle. Instead of trying to pack your gown into a suitcase (and risk damaging it), you can simply have it shipped directly to your venue. Plus, most rental companies offer insurance if anything happens to the dress while it is in transit.
Cons Of Renting A Wedding Dress
You Can Not Keep It
Of course, there are also some potential drawbacks to renting a wedding dress. For one, you will not be able to keep the dress as a memento from your big day (although some companies do offer an option to buy the dress after your event).
Additionally, you may be responsible for damages or cleaning fees if the dress is returned in less-than-perfect condition. And finally, if you are not careful, renting a dress can end up being just as expensive as buying one outright.
The Dress Could Show Up In Less-Than-Perfect Condition
The most important thing to remember when renting a wedding dress is that it is not yours. You are borrowing it from somebody else, and while the company you rent from will do its best to ensure the dress is in excellent condition, there is always the possibility that it will arrive with a stain or rip. If this happens, do not panic!
Most rental companies have a very good policy when it comes to damages. They will either repair the dress or send you a new one at no extra cost. However, it is still important to inspect the dress as soon as you receive it and report any damages so that you are not held responsible for them later on.
You Are Responsible For Damages And Fees
Although rental companies will do their best to repair any damage that may occur to the dress while it is in your possession, you are still responsible for taking care of it. This means no smoking, no spilling food or drinks on it, and definitely no going near open flames!
If you do happen to damage the dress, you will be charged a fee by the rental company. This fee varies depending on the severity of the damage, but it can be quite expensive (often upwards of $100). So, take good care of that dress!
Renting a wedding dress can be a great option for brides who want to save money or who do not want the hassle of dealing with a dry cleaner after their big day. However, there are some things to keep in mind before making your decision. First and foremost, remember that you are responsible for taking care of the dress while it is in your possession.
Secondly, inspect the dress as soon as you receive it and report any damages immediately so that you are not held responsible for them later on down the line.
Dry Cleaning Your Rented Wedding Dress
Removing Stains
For the best possible stain removal, move quickly and have your rented wedding dress cleaned as soon as possible. Some stains are not immediately apparent, but they will eventually show up when it is too late or difficult to remove them.
Choosing a specialized dry-cleaning company is essential because standard dry-cleaning methods are not sensitive or effective enough to clean a wedding dress.
As a result, even if the dress appears spotless and stain-free, it may have some stains that you cannot see right now, even if you managed to get through your wedding day without spilling any noticeable food or drink on it.
For instance, you or your friends may have accidentally spilled champagne or white wine on the dress. In addition, sweat and chemicals from things like hairspray or deodorants both leave invisible traces. The issue is that these stains might not be seen immediately following your wedding, but they might become obvious later if they oxidize or are exposed to heat.
Maintaining Delicate Fabric
Your wedding dress probably contains a lot of delicate materials. You must avoid using conventional washing methods when cleaning your wedding dress. Make sure the dry cleaners you select are experienced with wedding dress cleaning and provide a very specialized service while searching for "dress cleaners near me" or "wedding dress cleaning near me."
Choose local businesses with a team of material experts who can advise you on the best course of action for your wedding dress. Then, you may rest easy knowing that your rented wedding dress is in good hands as a result.
Renting Wedding Dress Accessories
Why Rent Wedding Dress Accessories Rather Than Buy
Saving money is the first and most obvious advantage of renting your wedding dress accessories. Renting makes sense for items like veils, headpieces, sashes, or jewels that have been collecting dust in the back of your wardrobe for years. But, no, your future daughter will not want it (it will fade no matter how you care for it), and selling veils is not the most accessible business.
Renting provides you more opportunity to have fun with your bridal style because there are so many options for adorning your wedding day appearance.
Jewelry: Whether you wear costume jewelry or real diamonds, renting your wedding day jewelry is a fantastic substitute for buying pricey items that might not fit your budget.
Veil: The bridal accessory you have undoubtedly dreamed of wearing your entire life is the veil. Your veil is one piece that is worth renting, especially since you will probably only wear it during the ceremony and for photos.
Accessories for your hair: Hair accessories, which range from tiaras and clips to pins and headbands, are the cherry on top. They can transition your appearance from one part of the event to the next, give a subtle touch of detail, or highlight your veil.
The bride and groom's mother: Not only the bride has the option to rent. Mom can join in the excitement by perusing goods that will go well with her dress. She will, after all, have numerous opportunities to shine throughout the occasion.
Bridesmaids: Being a bridesmaid is an investment in and of itself, so the wedding party will greatly appreciate any chance to keep costs down. Additionally, it is a simple way to ensure that all of your bridesmaids match (if you so wish).
Advice On Renting Accessories
Before You "Purchase," Try it On
Try on various accessories at your bridal gown fittings or visits to determine what kinds of veils, jewelry, and hair accessories you want. Then, check the inventory online once you have a general notion of what you like to see what kinds of accessories you may hire that are similar.
It is important to try the pieces on, especially the earrings, just like you would with a dress. To make sure they are going to look good with your dress.
The Verdict On Wedding Gown Rentals
Renting your wedding dress has several advantages beyond just saving money on the big day. You can keep your closet uncluttered, access designer brands at more reasonable costs, and decrease fashion waste. In addition, you will have a lot more possibilities if you are less picky about the design of your wedding dress.
Additionally, if the online rental bridal stores do not have what you are searching for, you might be able to locate a local physical store that rents wedding dresses.
Frequently Asked Questions
Is Renting A Wedding Dress Expensive?
No, renting a wedding dress is not expensive. On the contrary, it is often cheaper than buying a dress outright. For example, the average cost of a rental dress is around $300, while the average cost of a new wedding dress is around $1,000.
There are a few reasons why renting a dress may be cheaper than buying one. For one, rental companies often have sales and discounts that can lower the cost of the dress. Additionally, rental companies usually have a wide selection of gorgeous dresses to choose from, so you will likely find a dress that fits your budget. Finally, if you are only going to wear the dress once, it doesn't make sense to spend a lot of money on it.
How Long Do You Get To Keep A Rented Wedding Dress?
You usually get to keep the dress for about two weeks. This gives you plenty of time to wear it for your wedding and return it. If you want to keep the dress longer, you can usually pay an extra fee. This allows you to keep the dress for additional weeks or even months. This is perfect if you want to wear the dress for your wedding and then save it as a keepsake.
Can You Rent Bridesmaid Dresses?
Yes, you can rent bridesmaid dresses! Many companies offer discounts if you rent multiple dresses at once. This can be a great way to save money on your bridal party's wardrobe.
Renting bridesmaid dresses is a great way to get the look you want without breaking the bank. Many rental companies offer discounts when you rent multiple dresses, so it is worth considering if you have a large bridal party. Just be sure to book early to ensure that you get the dress or dresses you want!
Can You Get A Rented Wedding Dress Altered?
Yes, most rental companies offer alteration services for an additional fee. This way, you can be sure that your dress will fit perfectly on your big day! Alterations usually take 4-6 weeks, so be sure to plan ahead!
If you are looking to save some money, you can always alter the dress yourself. However, keep in mind that it may be more difficult to get the dress to fit perfectly. Therefore, it is recommended to take it to a professional.
Is It Cheaper To Rent Or Buy A Dress?
The answer to this question depends on many factors, including the style of dress you choose and how often you plan to wear it. If you only plan to wear the dress once and do not mind if it is a little out of fashion, then renting may be the cheaper option. However, buying may be a better investment if you fall in love with a designer gown and plan to wear it again.
How Much Does It Cost To Rent A Wedding Dress In The US?
In the United States, the average cost of a wedding dress is $1,564. However, prices can range from $500 to over $5,000. The cost of your dress will depend on the designer, the style of the dress, and where you purchase it.
How Much Is It To Rent A Wedding Dressing In The UK
In the United Kingdom, wedding dress rental purchase prices start at around £25 and can go up to £600 for designer gowns. The average cost of renting a wedding dress is £250.
Do I Have To Get A Wedding Dress Dry-Cleaned Before I Return It?
No, you do not have to get a rental dress dry-cleaned before you return it. Most companies will take care of that for you. However, most gowns can be safely dry-cleaned if you want to clean them yourself.
There are pros and cons to dry cleaning your rented wedding dress. On the one hand, it will ensure that the dress is clean and free of any stains. On the other hand, it may be expensive, and the process could damage the fabric. Ultimately, the decision is up to you and what you feel comfortable with.
Conclusion
If you are considering renting a wedding dress, you will want to weigh the pros and cons carefully. On the plus side, you will not have to worry about preserving or storing the dress after your big day. Also, if you are having a destination wedding, renting a dress can be much easier than packing one.
However, there are some downsides to renting a dress as well. You will not get to keep the dress after your wedding. And if there are any damages or stains on the dress, you may be responsible for them. Before making a decision, be sure to ask yourself how important it is for you to have a keepsake from your wedding day.