When my wife and I were planning our wedding, I could not believe how quickly the costs added up. Every little detail seemed more expensive than the previous one. Looking back on our wedding, we each regret the amount of money that was spent. Learning from my mistakes, I will give you some pointers on how to save money on your wedding without sacrificing the memories and the fun.
Save Money During Scheduling
Pay special attention to the date and time of your wedding. Making small adjustments can have significant impacts on your budget.
Get Married In The Off Season
Did you know there are seasons for weddings? I certainly didn't when we were planning our wedding. It turns out you will pay a much higher price for your wedding venue and other items if your wedding falls between May and October.
If you schedule your wedding just before May or after October, you can find major venue discounts that can save you thousands. Lucky for us, we live in Arizona so we were able to have an outside wedding in November. To save money on your wedding from the start, think outside the box – or outside of the wedding season.
Avoid Setting The Date For Saturday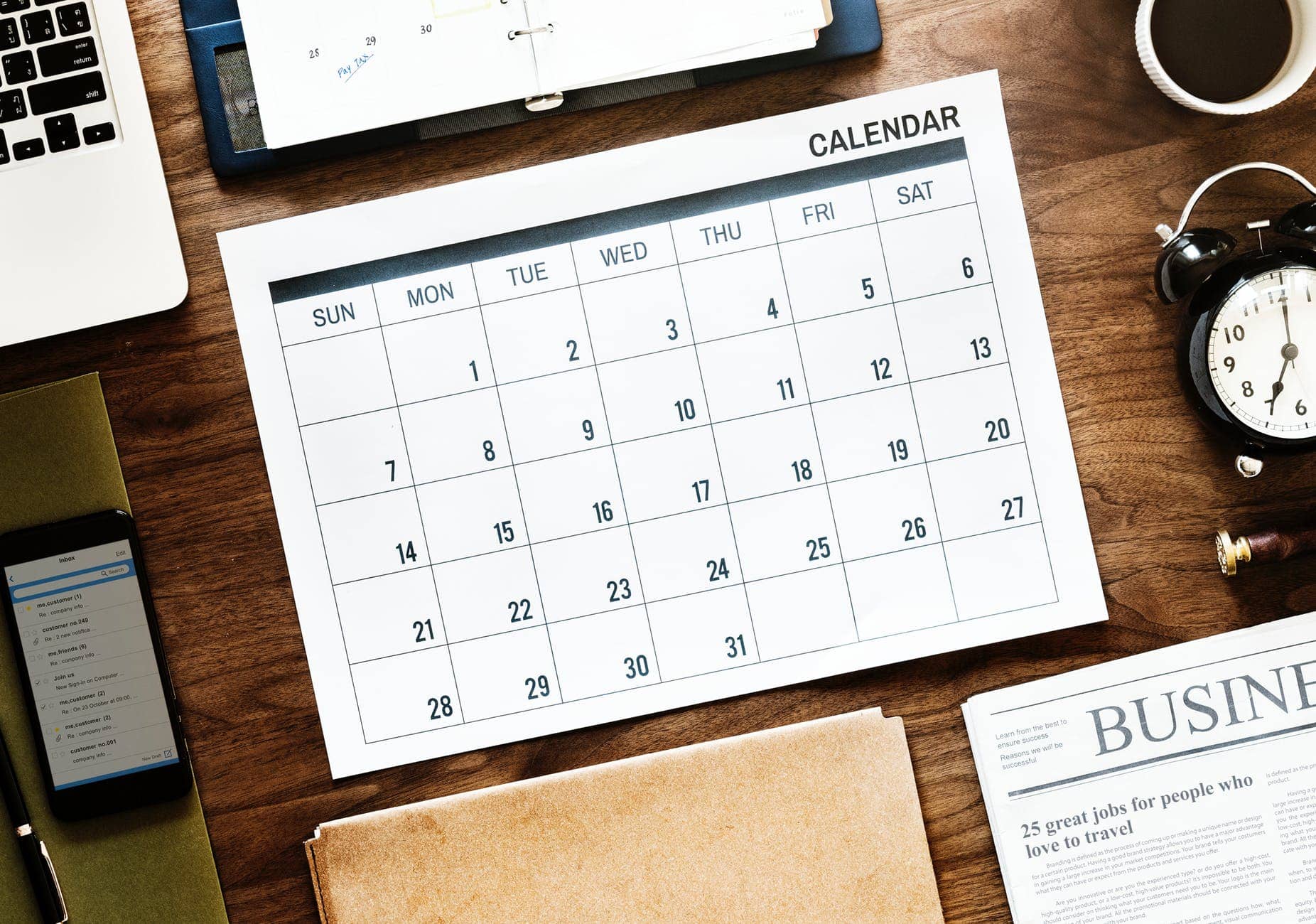 Similar to the wedding season, there are also prime wedding days. If your wedding falls on a Saturday, expect to pay a larger premium. If you can move your wedding to a Friday evening, or another day of the week, you can save a bunch of money!
Save Money On The Location
There seems to be an unlimited amount of potential locations for a wedding. From golf courses to churches, you need to understand the financial impact of each location.
Host Your Ceremony And Reception At The Same Venue
Many weddings have the ceremony at one location and the reception at another. When you do this, you usually incur two separate fees for each location and have two separate locations to decorate.
Look for venues were you can have the ceremony and reception at the same location. Often these types of locations have discounted all-inclusive packages if you avoid breaking up the event locations.
Find A Venue That Let's You Use Your Own Vendors
If you rent out a dance hall, often they have a contracted catering, DJ, and bartending services that come with the package. While this seems convenient, it can often be much more expensive.
You can normally find a restaurant, bartender, or DJ that will offer their services for much less than the contracted rate of the dance hall or reception venue. Ask potential venues if they allow licensed outside vendors.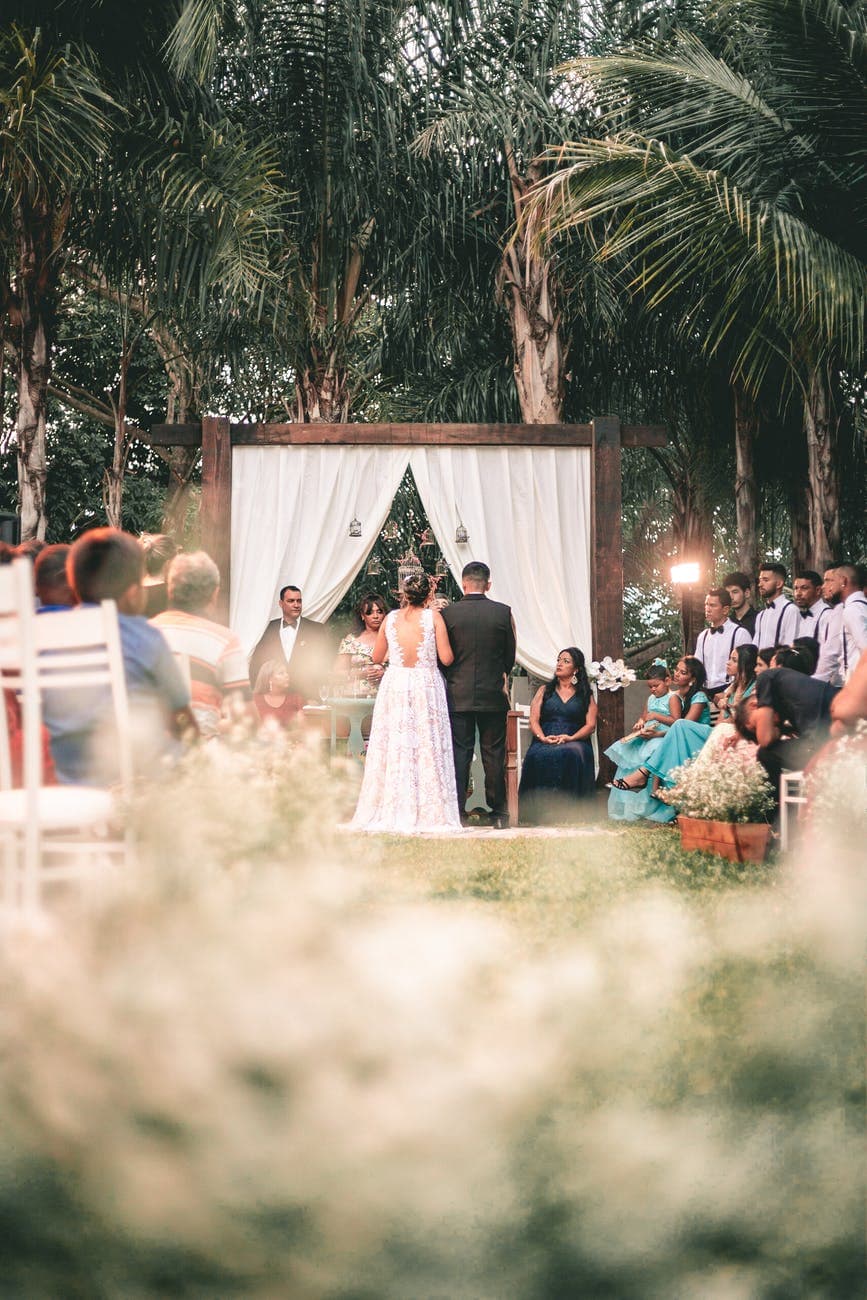 I have attended several backyard weddings that have been excellent. The most recent backyard wedding was on an acre of land that was decorated to look like an expensive venue. With tree lights and other inexpensive decorations, you can potentially change a backyard into the perfect wedding and reception venue.
If you do not know anyone with a great backyard setup, check Airbnb.com  and search for the perfect rental to host your party! In addition to a great venue, you also have a home on location to host some of your out of town guests! Several of the homes large enough for this type of event can sleep up to 16 people and can cost much less than renting out an entire venue.
Save Money On Decorations
Decorations have the ability to quickly destroy your budget. There are several options here to save money on decorations.
Choose A Location That Doesn't Need Much Decorating
Some venues come furnished and you can customize some of the existing decorations. If you rent out an empty dance hall, more than likely you are going to want to spend a lot of money to decorate it. Depending on the cost, it can make more sense to choose a location that comes furnished.
Save Money With Artificial Flowers / Grocery Store

Professional florists can be extremely expensive especially when you start buying large amounts of flowers. Usually, the bride will have a bouquet of flowers and sometimes each bridesmaid as well. When you include the possibility of having flowers on each table at the reception or in other locations throughout the venue, it can quickly add up.
You can find artificial flowers that look extremely lifelike. You could provide the bride with real flowers but give each bridesmaid an artificial bouquet. They will look real in photographs and if people judge you for fake flowers, you probably don't like those people anyway.
If you have your heart set on real flowers, check with your local grocery store. It is easier than you think to create your own bouquets and you can save a ton of money doing it yourself.

Buy Used Wedding Decorations
A quick search online will show you how many people are desperate to get a quarter of their wedding expenses back through the sale of their decorations. You can easily find wedding decorations that are in near perfect condition and sold for a fraction of the price.
If the sound of buying used stuff makes you squeamish, look at the retail price of centerpieces compared to those offered like new from a previous wedding. No one will know they are used but your bank account definitely will.
If you're a control freak like me, it can be difficult to accept help from others. With wedding planning, it just doesn't make sense to try and do everything yourself. You will not only stress yourself out, but it's nearly impossible to do it all by yourself.
If you have others who are willing to help with their time or through a monetary gift, let them. They wouldn't offer it if they didn't want to. Let people serve you and be part of your experience if they could actually help.
Save Money On Food And Beverages
Food and beverages can quickly escalate your wedding expenses to an amount you will spend years paying off. Avoid these common food and beverage mistakes!
Cut Costs On Your Wedding Cake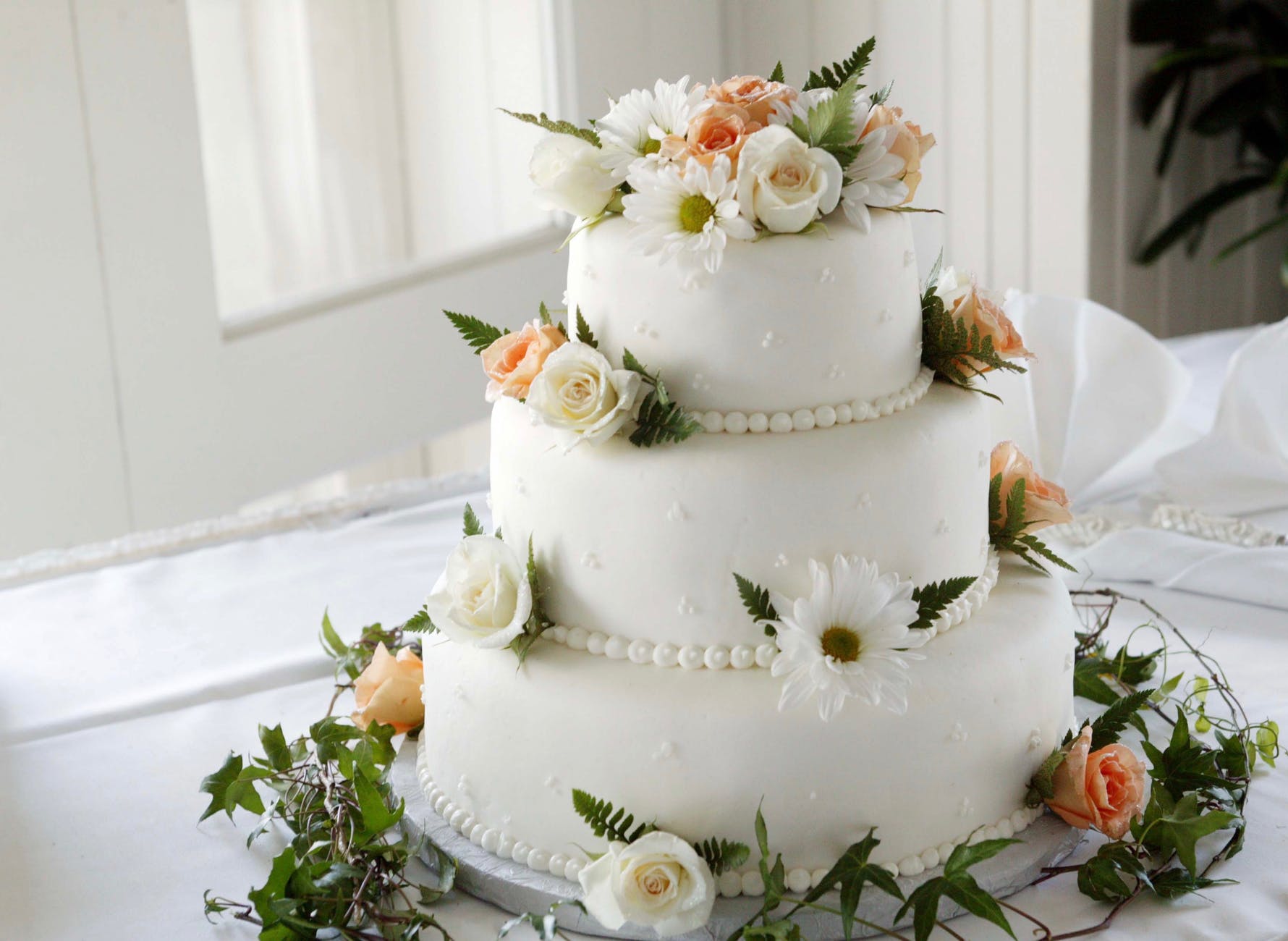 Have you seen how much they charge for a 3 tiered wedding cake!? It's often as much as the dress if not more! A cheap hack for a fancy wedding cake is to fake it. Order one small round cake for the top – the one you will be cutting. The other parts of the cake can be plastic or other material that is then covered with frosting to make it look like a cake.
At our wedding, we ordered a large sheet cake to cut for guests to avoid the cost of a large wedding cake. Think outside the box on your decorations and wedding cake ideas. A flat sheet cake is much less expensive than buying a wedding cake big enough to feed your guests.
Alternatives To A Fully Stocked Open Bar
You want your guests to have a great time, but what is it going to cost you? While an open bar sounds awesome, it could definitely break the bank. I'm not a heavy drinker but I have some friends who can put away a 12 pack. Be careful with the open bar, it can come back to bite you.
If you want to provide alcohol for your guests, you may want to offer only beer and wine on the house. Make your guests pay for all their specialty drinks to include hard alcohol. A couple of kegs and basic wine is perfectly acceptable.
However, don't feel like you have to buy any alcohol. Providing the bartender is extremely nice – your guests can pay for their own drinks.
Sit Down Dinner Alternatives
Don't get me wrong, a four-course meal is very nice but it is also very expensive. When you start adding up how much you are paying per plate of food for each guest, it can make you nauseous. People get in the habit of thinking there are no other options than what is suggested to them.
I have been to some awesome weddings that offered the meal in a buffet type setting. You can either have the buffet meal catered or you can make it yourself. A buffet is usually much cheaper than paying for the service and food of a sit-down meal with several courses.
If your venue allows it, you can easily cater your meal from a local establishment for much less than your price per plate quote. Some of my favorite buffet weddings served items like a taco bar or classic barbeque. It doesn't always need to be fish or chicken for your wedding meal!
General Ways To Save Money On Your Wedding
Below are some general ways you can save money during your wedding planning.
Unfortunately, most people plan weddings by looking online at wedding ideas for their perfect wedding. Many couples plan their entire wedding in their head before they ever decide how much money they are willing to spend on the wedding.
When this happens, either one or both individuals are emotionally invested in what they really want in their wedding and are reluctant to compromise on cost. Weddings usually end up much more expensive than intended because the budget is not the first thing discussed.
To keep yourself in check, no wedding planning should start until a budget is discussed. Both people should decide upon the maximum amount of money that will be spent on the wedding before any idea shopping is done. Know what you can afford before you even begin!
If you need help on creating a budget, head over to my related article: It's Time To Budget Like A Boss!
Once a maximum amount is written down and verified, work the remainder of your wedding expenses within that amount. Refuse to spend more because once you start, you can quickly blow your wedding budget out of proportion. Refuse to pay for your wedding five years down the road due to the amount of debt you put on credit cards.
Give Yourself Plenty Of Time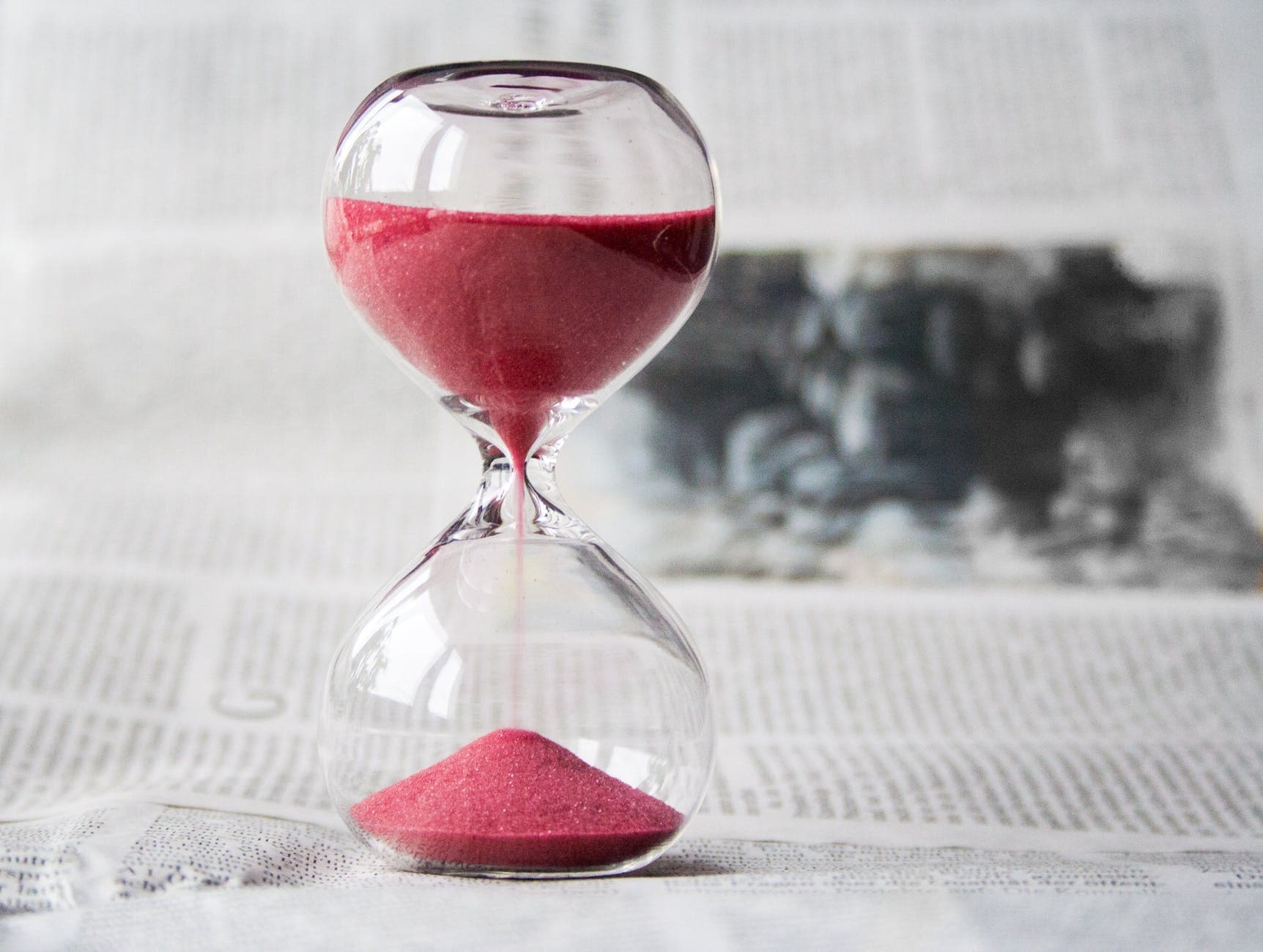 When you get engaged, set your wedding date far enough out to give yourself plenty of time to shop for the best deals. If you only have a couple of months to plan a wedding, you will find it difficult to find the used decorations you need and other ways to save money.
If you are rushed, you will more than likely make rushed financial decisions which will result in you spending much more money than you intended.
Invite The People Who Mean The Most
My wife an I had a large wedding with over 200 people who attended. It was a great party but it was an expensive wedding for people I didn't know all that well. In addition, there is a large number of people who attended my wedding 11 years ago that I haven't seen since.
Avoid the pressure of inviting your mother's second cousin or anyone who ever babysat you when you were a kid. The people you invite should be there to support you and a large part of your life. I understand family members may be upset with you for a period of time but they will get over it. Invite those closest to you to cut down costs.
If my wife and I could do it all over again, we would cut our wedding guest list in half. We invited anyone and everyone to avoid hurt feelings. In reality, it wouldn't have mattered because we were so far removed from some of them in the first place.
Sell Everything You Don't Need After The Wedding
All the party favors, decorations, gowns, and anything else you purchased for the wedding can be sold. There likely will be someone else reading this article who is looking for used stuff – so help them out!
There is no reason we should go deep into debt for a one night party. Recoup as much of your costs as you can by posting your stuff online. You will make some of your money back and help save someone else a fortune.
---
I understand how exciting it can be to plan for a wedding. You want to make it the best party you have ever thrown and you want everyone to have a great time. My wife and I married over 11 years ago and I can honestly tell you that we would do it differently if we had to do it again. Our wedding was very large and expensive but there was a bunch of waste.
Think back to any wedding you have attended. If they had cut back in one area or another or had cheaper decorations, would you have cared? Save your money in every area you can without sacrificing the experience. Spend your money on your honeymoon instead. You will thank yourself later.
Thank you so much for taking the time to read my article and I hope these tips will help you save some money. Since I didn't say it earlier – CONGRATULATIONS! I hope your wedding is everything you dreamed it would be without putting you into debt. I wish you the best of luck in your marriage and make sure you Arrest Your Debt!
-Ryan