Weddings are documented by many, along with their child's birth, as the most wonderful days of their lives. Usually, endless months of saving and planning go into orchestrating the big day. As they are such momentous occasions, couples are often willing to pump funds into a flawless wedding.
Subsequently, they prove quite expensive. Particularly elaborate nuptials can cost hundreds of thousands of dollars. Wedding price tags nowadays can deter prospective newlyweds, sometimes choosing to abandon the idea of matrimony altogether. Let's see if there are any ways to keep costs down, as this article will show you the top 19+ cheap wedding venues.
What Is The Average Price For A Wedding Venue?
When contemplating a wedding venue location, there are many factors to consider – each of these decisions can impact the overall price of the site. The venue size, buffet dinner, or plated, whether or not to opt for an open bar, and whether you will use one site or two. Considering all these questions, it is no wonder that venue prices range drastically.
For example, little Palm Island in Key West, Florida, only accessible by boat, boasts tropical temperatures year round, stunning beaches flanked by succulent palm trees, and is an idyllic backdrop for any wedding – until you get the $500,000 bill! Though this level of extravagance is unattainable for most ordinary couples, some well-equipped, picturesque, beautiful wedding venues marketed to the masses can still charge excessive amounts.
Below we have collected a list of budget-friendly wedding venues that can be just as special – some of which are free, and you cannot say cheaper than that.
Top 19+ Cheap Wedding Venues
1. At Home/Backyard
Nearly everyone has access to a backyard—either your own or someone else's. To keep costs to a minimum, think about using a garden. Then, all you need to source are chairs for your guests and an arch or an outdoor terrace to act as an altar! Another option for low-budget wedding venues could be your own home.
A major stressor on the big day is forgetting significant items, but if you choose to wed in your own abode, you will be surrounded by your own comforts and likely near all the essentials. In addition, both backyards and homes can be adorned with striking decorations to give a celebratory atmosphere.
Cost: $0
2. Parks And Beaches
The Great Outdoors is not called that for nothing! Natural landscapes worldwide can be awe-inspiring and breathtaking, so why not take your wedding outside? The stunning scenery will save you a fortune on decorations and flowers, all your wedding photos will be spectacular, and you will have plenty of room for you and your guests as there is no maximum capacity.
Envision scenes of Yosemite or Red Rock Canyon – many individual colors and faunas are available to please any happy couple. Municipal gardens offer a beautiful backdrop and are a pleasant and inexpensive wedding venue option that will likely be more accessible to you and your guests.
A beach wedding is another example of natural beauty offering the picture-perfect backdrop for your matrimony. Usually, only secluded and famed beaches charge a small entry fee, which is still negligible compared to traditional wedding venues.
Similar to marrying in your backyard, you may need some chairs and an optional arch to use the beach as your chosen venue. A cheap yet quirky possibility for your wedding breakfast is a BBQ. You and your guests can chow down on grilled goods while you watch the sunset on the ocean's horizon. What a fantastic way to celebrate your love.
Cost: $0-$250. Permits to wed in National Park vary from park to park.
3. Cafes, Restaurants, And Bars
Numerous well-established bars and restaurants offer affordable wedding venue packages as standard, with many sizable restaurants offering function rooms to accommodate birthdays, christenings, weddings, and any other special event. Typically, hiring one of these rooms is economical as the restaurant knows it can profit significantly from the alcohol they sell at your wedding.
Often these packages provide your wedding breakfast, toast, and officiant in their hiring price and ensure your friends and family are fed quality food and drinks. The costs vary depending on the number of guests, the bar, café, or restaurant, and from state to state; therefore, there is a venue to suit every wedding budget.
Cost: $5,000 – $10,000, depending on size and location.
4. Museum, Gallery, Or Library
Museums, galleries, and libraries may not be the first genre of venue to spring to mind when planning a wedding, but you should wait to discount them. There is a plethora of reasons you might consider. Summer camps, seminars, and parallel events are held at museums; thus, the staff is well-versed in running a smooth occasion.
Statement pieces like spiral staircases frequently feature in galleries and libraries, making for memorable photos with a unique focal point. Once again, the beauty in the venue could help reduce costs in other areas like décor.
Conventionally, we attend museums and galleries for their valuable art and precious artifacts. Still, at a wedding, the opportunity to sneak off after the ceremony can give relief from the highly charged atmosphere of a wedding. Even if your emotions are not running high, it is a great time to soak in your surroundings and possibly learn something. Although, of course, the popularity of the museum will affect the venue's availability and rental cost. Nevertheless, a gallery or library would be a perfect wedding venue.
Cost: $4,500-$14,500.
5. Theaters
Although you will not wish for unplanned drama on your wedding day, if you fancy yourself the theatrical type, you can tie the knot at a theatre. It is most common for a theatre's internal and external architecture to be breathtaking, giving your photos a spectacular aesthetic.
Perhaps you're not the acting sort. Instead, imagine your first dance on the open stage as your astounded guests look on in amazement from the front row. A theatre may appear to be an unusual wedding location, but it has a talking point and an affordable price. Saying "I do" on the same stage as many fictional characters would undoubtedly be a memorable day.
Cost: $1,250-$3,000.
6. An Airbnb Or Hotel
With rentals across the globe in a myriad of scenic destinations, Airbnb offers some genuinely remarkable properties. Dependent upon your numbers, a sizable Airbnb may be able to accommodate your wedding party as well as a few of your chosen favorites. While more desirable hotels and Airbnb may set you back more than a motel or budget accommodation, they can slash the price of a traditional wedding venue.
Considering costs, some venues may require you to rent the property for several days, not just overnight, but this can work in your favor in several ways. Foremost, it isn't uncommon for guests to pay for their own accommodation if they are asked to travel for a wedding; therefore, you could ask for contributions from any guests to take advantage of the opportunity to stay at the hotel/Airbnb.
Renting the accommodation the night before will allow you to organize any decorations or final touches you wish to bring to the venue while also giving important guests a place to stay to facilitate a leisurely morning for the big day. If the bridal party is in one place simultaneously, hair and makeup can be much smoother.
Furthermore, using the ceremony and reception space reduces costs and allows celebrations to extend long into the night without fear of ending prematurely because the venue is closing. Lastly, having the following day to collect decorations and restore order to the property can come in very handy.
Certain hosts have special requirements and restrictions surrounding weddings, so it is best to communicate with them before booking.
Cost: $2,000-$12,000.
7. Aquarium or Zoo
Do you want to be known as the cool couple? Getting married at the zoo or in an aquarium is a surefire way to make that happen. While this is a bit of a quirky setting for a wedding, it would also be idyllic for an animal-loving couple. Both the zoo and the aquarium, similar to a museum or gallery, give a fun element to your upcoming nuptials, allowing your guests to have a reprieve from the emotions of the day as well as some great photo opportunities.
In addition, choosing an animal sanctuary for your wedding venue can save you a few bucks. You may also be giving back to conservation charities, as many zoos are non-profit or divide their profits with charitable causes.
Cost: $1,000-$4,000.
8. Boats
If you are one of the many water lovers who love to spend their time on nautical adventures, why not consider beginning the most exciting adventure of all on a boat? Cruise ships, a yacht, the entire boat, or a private room are all options for your nautical wedding.
The world is your oyster. Princess Cruises and Royal Caribbean charge between $2,000 and $6,000 for weddings at sea as well as in port. Other companies rent out their vessels, with their fully trained staff, to coordinate your marital voyage as comprehensive wedding packages, which makes marrying on the seas cost-effective as it usually includes food, alcohol, and entertainment.
Equally, the panoramic views of emerald oceans and far-off coasts make a photographer's job easy. A word of caution is to be mindful of hidden fees like port fees or docking charges.
Cost: $2,000-$10,000.
9. Historic Venues
Soon-to-be newlyweds with a penchant for history may wish to look at stately homes, historic halls, and pretty castles that give way to a magical ambiance, just what you want for your historic wedding venue. Picture yourselves tying the knot under magnificent wooden beams, the grounds populated with ancient oak trees, and the entire estate giving off an old-worldly feel.
Such venues are often available for hire, with a portion of their profits going toward maintaining and renovating such locations. While tying the knot in the gardens of a historic site, the risk of outdoor wedding venues is getting rained off, so it is great to have a flexible space. Many couples find these locations holding spaces in their hearts, with many being the setting for a first date, somewhere they visit regularly, or someplace that marks a shared interest.
Cost: $3,000-$15,000.
10. Local Courthouse
While marriage is a celebration of love, it is also a legally binding contract. A courthouse wedding is required for couples who choose to celebrate overseas, but it is also an option on its own. A courthouse wedding is a no-frills alternative for couples who wish to solidify their partnership without all the song and dance of a wedding.
Packages available at courthouses vary; some cater to just the happy couple, while others offer space for up to 100 guests. Simple courthouse weddings can be elegant with the right dress, flowers & photographers. Many brides who choose to wed at a courthouse rock a stylish modern dress that can be worn again to avoid the exorbitant costs associated with a wear-once wedding dress.
Cost: $30-$120.
11. Bed & Breakfast
Each bed and breakfast has its own personality and can provide bang for your buck as they are usually attached to beautiful gardens and terraces. Utilizing the versatile outdoor space can allow you to keep your entire wedding on sight. The ceremony can take place outside, with guests retiring inside as the night rolls in. Comparable to an Airbnb, a bed and breakfast will accommodate up to 50 guests, with some even featuring a bridal suite. B&Bs are better suited for those who are on a tighter budget or choose to hold a micro wedding.
Cost: $2,000-$9,000.
12. College Or University
Fifteen percent of Americans meet their future spouse at college, so what better way to celebrate your love than by taking yourselves back to where it all began? Select campuses offer a discount to their alums which aids in bringing down the cost of the venue even further. Some campus chapels can host your ceremony for a fair hourly rate, or some more charming universities have unique spaces that you can rent instead. Coastal colleges may have presentation rooms with ocean views or grand halls to be the focal point of your big day.
Cost: $80-$3,000.
13. Community Center Or Civic Building
Many cities ensure their city halls are aesthetically pleasing buildings externally which can make them a terrific location to get married in. Internally, their rooms tend to be universally plain, making it very easy to decorate them with your flair. Community centers also have empty spaces that are great for decoration. Unfortunately, with many wedding venues, their wedding packages take a lot of the control out of your hands, limiting your options for catering, drinks, and decoration. Still, with civic buildings, you have complete control of your wedding and can choose each element yourself.
As with most hirable buildings, rates vary across the time of year, the time of day, and the day of the week. For instance, community centers offer cheaper rates during office hours on a Friday than on an evening and a weekend.
Cost: $500-$1,500.
14. Church, Chapel, or other Worship House
While an increasing number of people identify as agnostic or atheist, many couples still want a religious ceremony. Traditionally, marriage plays a large part in religion, and the way relationships are seen by the eyes of the lord. Consequently, a lot of weddings take place in a place of worship.
Individuals who already belong to a church can opt to pay a donation for the privilege of using the church, whereas non-members can pay a fee of just $2000, making it a very budget-friendly option. Even if you are not religious, it cannot be denied that houses of worship can rarely be described as anything but stunning, which is partly why they make such great wedding venues.
Cost: $200-$2,000.
15. Natural Retreats
Natural retreats can offer a beautiful wedding location. Certain states and locations can provide tropical illusions for your wedding, offering lush gardens and balmy air. Idyllic settings can, again, help you save money on decorations and produce outstanding photos with a gorgeous backdrop. Retreat weddings come with a list of advantages, including the opportunity for rest and relaxation with an entire weekend to spend with friends and family in paradise over a non-stop whirlwind of a day.
Cost: $3000-$8000.
16. Wineries
With wine being the top choice of beverage at a wedding, what better outdoor venue than a winery? The wine will be of top quality, and the guests will thank you for it. Visually vineyards are gorgeous locations that will give your photos an air of intrigue. Unfortunately, more established vineyards such as Napa Valley in California charge a steep price to pay in their rows of vines, $82,000, to be precise. Still, if you seek out a local, lesser winery, you can secure a venue for a more reasonable price.
Cost: $3,000-$80,000.
17. Warehouse
A warehouse wedding is one of the more affordable choices for a big wedding party, yet it is often overlooked. More extensive guest lists usually require a larger venue which comes with its own costs, whereas a warehouse wedding has plenty of space to welcome over 300 guests. Like a community building, warehouses are a blank canvas allowing you to bring in decorations, entertainment, and catering which gives you creative license to bring your dream to life.
Cost: $4,500-$6,000.
18. Country Clubs
Country club weddings are often members-only exclusives, but some clubs are willing to bend the rules and allow outsiders wedding hire. If you are a country club member, this is a possibility worth considering as country clubs tend to be one-stop shops in wedding venue hire providing food, drink, catering, and even an onsite wedding planner who can offer wedding planning services to coordinate your wedding for you.
Utilizing these services can drive down costs and reduce stress. A distinctive offering country clubs offer is recreational lawn games as part of your evening entertainment as well as an indoor reception space in the event of adverse weather.
Cost: $500-$4,000.
19. Coffee Shop
Jonathon Craig and his bride Joanne MacDonald met in a Starbucks in Scotland and chose the coffee shop as their wedding venue years later. Starbucks may not be everyone's cup of tea, but that should not let you discount the idea of getting wed in a coffee shop. There are few things that are not made better with a good cup of joe, meaning you often find cute coffee shops with homely and quaint vibes in stunning locations that would make a delightful setting for an intimate wedding.
Cost: $500-$3,000.
How To Save Money On Wedding Venues
1. Keep The Guest List Short
One of the simplest ways to keep costs low when planning a wedding is to keep your guest list succinct. However, this can pose its own challenges as extended family, long-lost friends, and all their partners and children expect an invite. Consequently, the more people in attendance, the bigger the venue must be, which has financial implications but primarily, attendees need to be fed. Catering is one of the steepest expenses associated with a wedding coming in at $75 a head. Reducing your headcount will drastically reduce your catering budget. In addition, with fewer guests, you can decrease your budget for amenities such as invites and party favors, as well.
Most modern newlyweds opt for exclusive ceremonies, with the average guest count being just 66 in 2020 – almost half the number of guests than in 2019. Of course, covid played a part in this, but guest lists only rose to an average of 106 in 2021. You could ask groups of friends to mingle with one another as opposed it giving them a plus one.
Nowadays, it's more common to request people not to bring their children, which is an option you can explore. You could reduce our guests to include only your closest friends or trim the fat on your budget by limiting invites to immediate family. All this being said, the cheapest option is to elope. A marriage is a union between two people, so why not keep it that way?
2. Negotiate With The Venue
When planning for a marriage, it is essential to outline your budget. Weddings famously run over budget, but it is always a bright idea to work out how much you can comfortably afford and allocate that money to the different components of the wedding. Once you have a target budget for your venue you can use this as leverage.
Though sites may advertise a price, you can always negotiate that price, especially with unconventionally venues that may not have staff, catering, and other amenities like chairs. Do the math – work out what your money is paying for and how much profit the venue stands to make. If you feel you can bring their prices down, there is no harm in trying.
Explaining supplementary costs such as additional decoration or external catering may give some weight to your argument. In some locations, you will be able to use the promise of your guest's custom as leverage. For example, bars and restaurants that offer wedding packages make a chunk of their profits from the alcohol purchased by thirsty guests.
3. Consider An Off-Peak Time For Your Wedding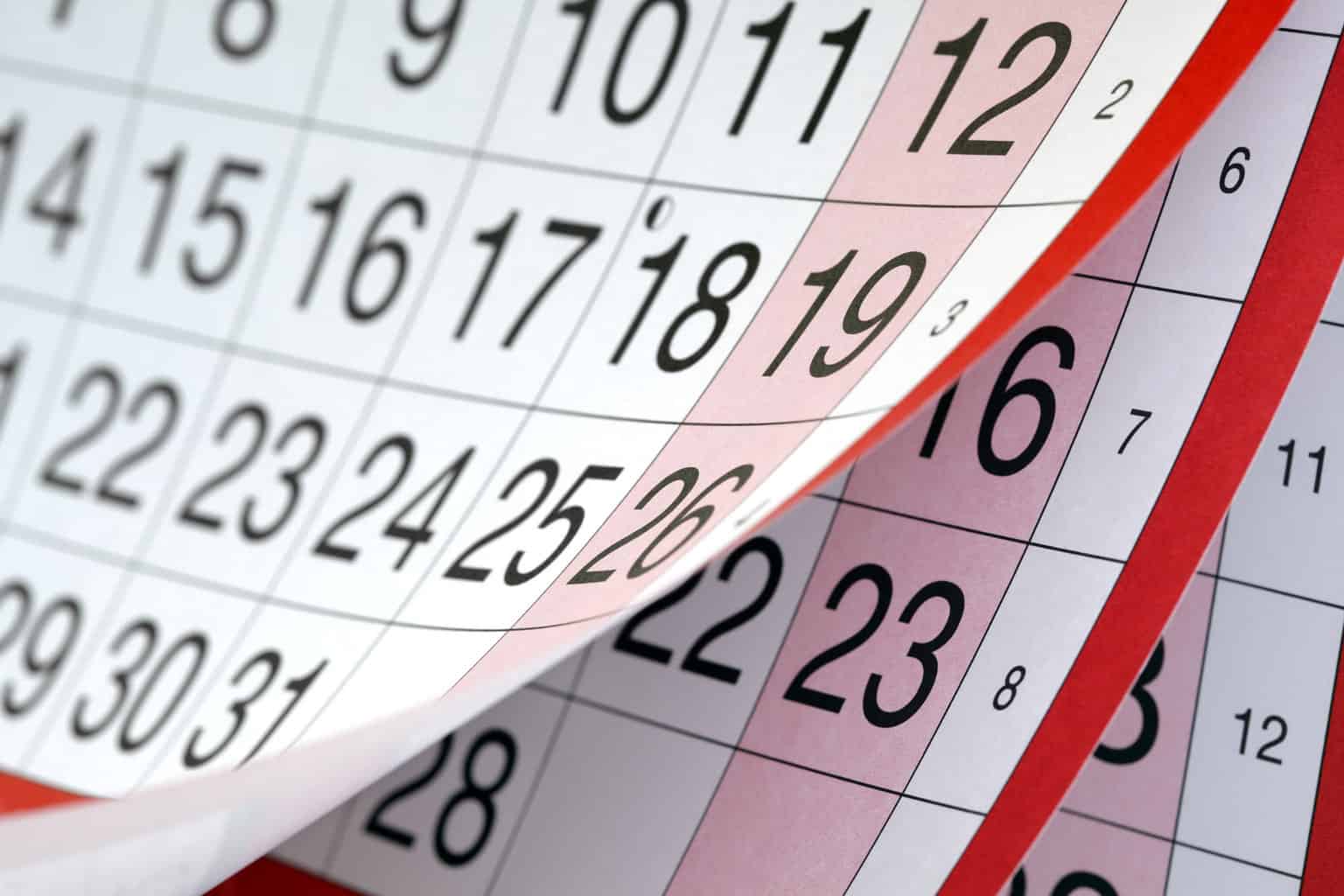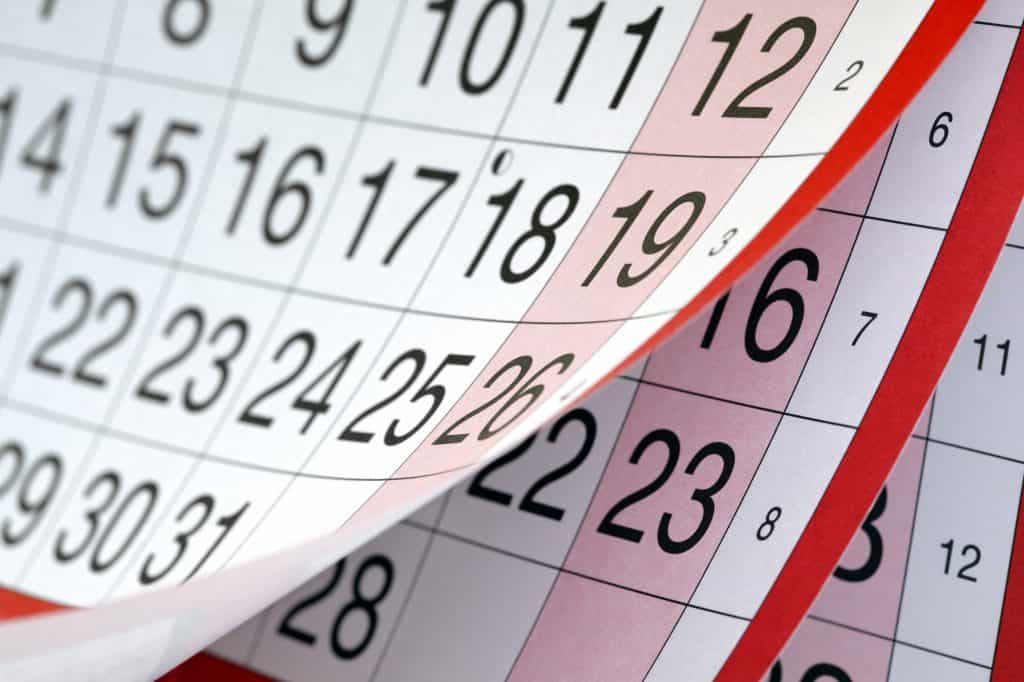 Planning a wedding out of season generates many more affordable options. The height of the wedding season is typically considered to be between April and September. With higher demand comes higher prices. Christmas weddings are gaining popularity recently, which means they are becoming marginally more expensive than they have been in the past.
As October rolls around, prices start to wind down, but as Halloween becomes a globally celebrated holiday, its popularity for a themed wedding is increasing. Organizing a low-cost wedding event pays to stick to the months of January, February, March, and November. Venues can charge almost half the price in February than in May.
4. Combine The Wedding And Reception At The Same Location
One way to fuel the wedding cost is to have your ceremony location separate from your reception, as you are paying for two venues. Settling on one spot for the whole day can seem challenging, but it is the most cost-effective way to get married. Selecting a venue that has both outdoor and indoor space can be the best way to combine your wedding and your reception and take advantage of the event space.
Choosing a building with grounds attached can prove most effective as it allows you to move in both spaces. Weather permitting, it can be a seamless transition from an outdoor ceremony into an indoor reception space, giving the feel of two totally different locations.
Frequently Asked Questions
What Is The Cheapest Month To Have A Wedding?
Off-peak season is cheaper for a wedding venue hire and is usually considered to fall between the months of October-March. However, Christmas gatherings can monopolize December room rates, which increases the price marginally. Only 5% of weddings occur in winter, with 3% in December and 1% in January and February. Mondays are the cheapest days of the week to get married, with the price increasing each day the closer it gets to the weekend. For example, Tuesday is much cheaper than Friday, and a wedding booked for a Tuesday in January could be less than half the price of a wedding on Saturday in August.
What Is A Realistic Price For A Wedding?
The Knot estimates a budget of approximately $28,000, including the reception and ceremony of average weddings. In 2020 average cost of a wedding was $20,300, which is a $4,000 decrease from 2019. The average wedding price carries from state to state, with Arkansas coming in at just under $12,500 and Massachusetts boasting a whopping $30,500!
Traditionally, Who Pays For The Wedding?
Traditionally, the father of the bride foots the bill for the wedding. This harps back to a time when men were the sole earners, and women had no income of their own. Modern families struggle to live on a single wage, with many households requiring dual income. While the couple's parents may choose to assist in funding the wedding, it is a commonplace nowadays for the couple to save their own money to pay for their nuptials.
What Is The Cheapest Way For A Wedding?
Weddings can be as cheap or as expensive as you wish. You can skip the celebration altogether and simply apply for a marriage license. Of course, you could elope, which reduces all the costs associated with a wedding, but there are several ways to make a traditional wedding much cheaper. We have discussed 19 cheap wedding venues and decreasing your headcount. Next, let's focus on some other ways to ease the pinch.
Purchasing reusable items! Do not splurge on a new tux, dress, shoes, and décor you may never use again; instead, opt for off-white, nude, or beige bridalwear and re-wear a pre-existing tux. Getting more use out of your items gives them better value for money.
If you do not wish to buy brand new, you can always explore secondhand options or rent. It is much cheaper to rent a tux than fork out for a new one. Likewise, many decorations get flogged for cheap after a wedding on sites like eBay, so it is worth keeping an eye out for inexpensive items in the big day's lead-up.
An unseen tax is attached to most anything relating to a wedding, so try your hand at DIY where possible. Pinterest has some innovative and impressive tutorials on how to make your own invitations and decorations. You can even enlist the help of artsy friends such as bakers and florists if you are struggling. Decorate your own cake or purchase cupcakes for your guests, as wedding cakes run terribly expensive compared to their ordinary counterparts.
The price of catering, like the venue, can be negotiated. Approach an establishment you already frequent, and they may be honored to be a part of your ceremony. Or try an independent/family-owned restaurant. They may be able to offer you a discount as you are ordering in bulk.
What Are The Top 3 Costs For A Wedding?
There is a long list of costs associated with a wedding, but the three most significant bills are usually for the venue, entertainment, and the photographer. Venues can cost, on average, around $8000. So by picking a venue from this list, you are reducing one of the highest costs of your wedding.
Wedding days are an action-packed whirlwind of a day with activities taking place throughout the day, yet people still pay for expensive DJs and entertainment. So with the ceremony, speeches, first dance, and cake cutting all to look forward to, why not skip shelling out on a DJ? Instead, come together with your partner and make your own playlist. You can ask for suggestions for favorite songs from your guests. This is more personalized to you and will ensure the dance floor is always full!
A wedding photographer/videographer can come in as one of the top three highest costs associated with a wedding. Understandably so, as they are capturing life-long memories for you. While you could skip this luxury and rely on your friends and family to take photos for you, this is a bad idea for a few reasons. First, weddings are frequently alcohol-fueled fiestas; therefore, images can be blurred or poorly angled. Next, people all have their own style of photography, and if your tastes do not align with your guests, you can end up disappointed. Lastly, you do not want to put the responsibility upon your guests to take photos for you. They've come to celebrate with you, not work for you. It may be worth saving on the rest of your wedding to pay for a photographer.
In Conclusion
Hopefully, this article has demonstrated that it is possible to have a dream, budget-friendly wedding. Using an unusual wedding venue, keeping your guest list short, and shopping secondhand where possible can save thousands of pounds when you choose to tie the knot.