Becoming a phlebotomist is one of the easier healthcare professional roles to apply for as it requires minimal training, and the requirements for certification are reasonable.
It can be prudent to do your research on what training schools are available and what your long-term career outlook is like based on the training required and your job prospects locally to you. Phlebotomy only requires a high school diploma or GED, offering a good route into the healthcare industry.
What Is A Phlebotomist?
A phlebotomist is medically trained to perform the procedure of drawing blood from patients, usually in the hospital or healthcare sites. They are classed as a medical professional with a phlebotomy education. They may also be required to go to a home address to obtain blood samples from patients.
Their role is to draw blood that can be used in the laboratory for testing to determine whether the patient has any medical conditions or diagnosis. Some phlebotomists are employed at blood banks, where they are tasked to withdraw blood for blood banks.
They should ensure that those who are blood donors are kept safe while they are donating fluids to save lives. They can also be involved in blood transfusions for patients at medical facilities or private practices.
This is a role where the person conducting blood withdrawal from a patient needs to be adequately trained. They must ensure that their patients are kept comfortable and that they do not have an uncomfortable experience. A phlebotomist needs to have a calm demeanor and reassure their patients.
They must also have a background or criminal record check to ensure a clean criminal record as they will deal with children and/or vulnerable adults. They will receive hands-on experience for their job training, and they should engage in and complete certification programs.
Job Duties Of A Phlebotomist
A phlebotomist's job duties include identifying their patients by their medical records or identification such as a passport. They will also be medically trained to draw blood using needles and other relevant equipment. They will also label samples correctly and then send them for testing. A phlebotomist is helping save lives along with the patients willing to donate their blood to the blood bank.
A phlebotomist needs to ensure that when drawing blood from the patient, they are using the correct methods to maintain the patient's health and welfare.
A phlebotomist needs to ensure that they have attention to detail and that they are adequately trained to perform puncture techniques to withdraw blood from patients safely and effectively.
The job duties of a phlebotomist include arranging the daily activities for the request for fluid samples. They then need to ensure that they have their patient's personal information for identification purposes and that they can perform the procedure and send the blood for testing.
They need to ensure that they are reassuring their patients and that they can help them to relax. Next, they should ensure that their blood pressure is suitable and that they are aware of any underlying medical conditions, if any. Then, they can assess the suitability of the patient to be able to be a blood donor.
The equipment to be used must be correctly allocated and have previously been sterilized using standardized techniques.
The samples need to be of optimal quality, and the quantity of the samples also needs to be correct. The samples should be labeled and then sent for testing or as required. Accurate records of the fluid specimens and tests should be kept, and relevant health and safety standards should be met.
The standards in phlebotomy need to be maintained by the blood donor centers for blood draws for blood donation.
They are expected to work with vulnerable patients such as the elderly.
Here is a list of the duties that are expected of a phlebotomist:
Adhere to health and safety requirements
Assist with the transfusion of blood
Collect blood using needles and other equipment that has been sterilized
Confirm the identity of the patients
Label samples correctly and in line with procedures
Collect billing and insurance information and record it on the computer system
Prepare patients for the process of drawing blood
Record patient information correctly
Review daily appointments and coordinate with staff
Work with other members of the medical team.
Where Do Phlebotomists Work?
Phlebotomists are usually employed to work in hospitals, medical centers, and laboratories, although they can also be assigned to blood donation centers and also doctors' offices.
Experienced phlebotomists can also be employed in technical schools to offer further training on education courses for phlebotomists. They can also work in healthcare facilities or medical laboratories if they have clinical experience.
A phlebotomist may also be responsible for the diagnostic testing process in the diagnostic laboratories. However, it depends on the role and the median salary offered for such responsibilities.
Phlebotomists can work at the following locations:
Clinics
Hospitals
Nursing homes
Outpatient care centers
Independent laboratories
Doctor's offices/ surgeries
Surgical centers
Community health centers
Emergency clinics
Blood banks
How Much Money Does A Phlebotomist Make?
The average salary is $18.85 per hour for a phlebotomist in the United States.
A phlebotomist can earn a higher salary if they take on additional responsibilities such as laboratory-based diagnostic testing for their role.
They can earn a salary in the region of $36,317, the median salary for the national average salary for a phlebotomist in the United States.
Depending on where a phlebotomist works, the salaries will vary annually.
A phlebotomist who works in an outpatient care center can earn in the region of $38,220. In contrast, a phlebotomist that works in a medical and diagnostic laboratory can earn in the region of $38,040, so it varies relatively.
If working in a healthcare service, it is likely to be in the region of $36,980, and the office of physicians can receive a similar salary of approximately $36,410. The local, state, or private hospitals offer a slightly lower salary of approximately $35,360 per year.
Steps To Become A Phlebotomist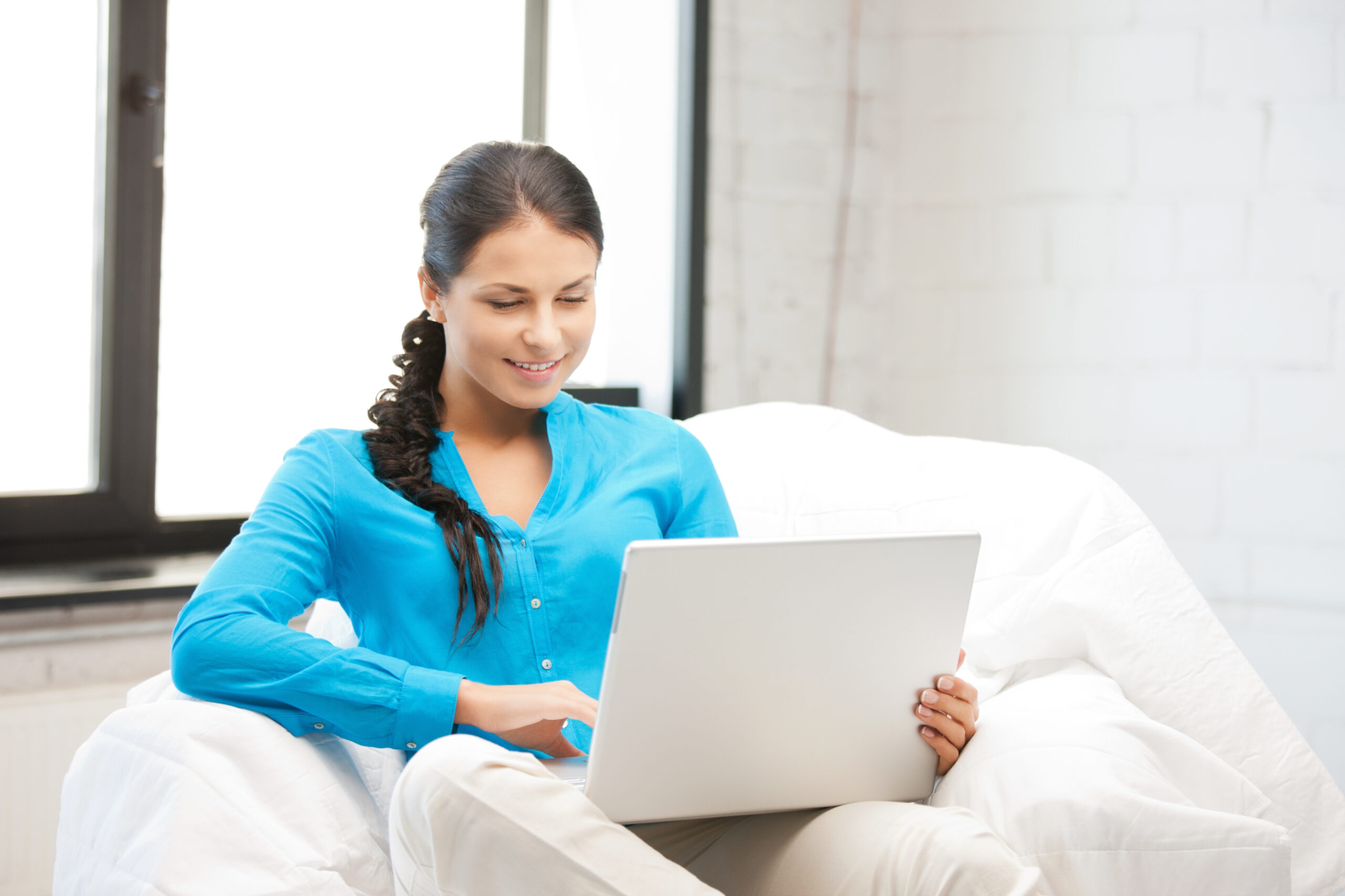 Earn Your High School Diploma Or GED
A diploma is an official name provided for successfully passing and completing all the courses required for high school graduation. It shows that you have a specific level of knowledge, although there is the opportunity to complete a GED for those who have not graduated from high school.
A high school diploma is more recommended by employers and highly regarded than a GED. According to the US Census Bureau, those who graduate from high school with a diploma are likelier to earn more than someone who has earned a GED.
A lower percentage of students who have earned a GED will earn a bachelor's degree. Those who enrolled in a college course with a GED had a lower graduation percentage than those with a high school diploma.
Upon successful completion of your high school diploma or equivalent, it is usually sufficient to become a phlebotomist. However, if you need to have completed a GED exam, you need to ensure that you have secured it for a fee of $150.
Apply To A Phlebotomy Program That Is Accredited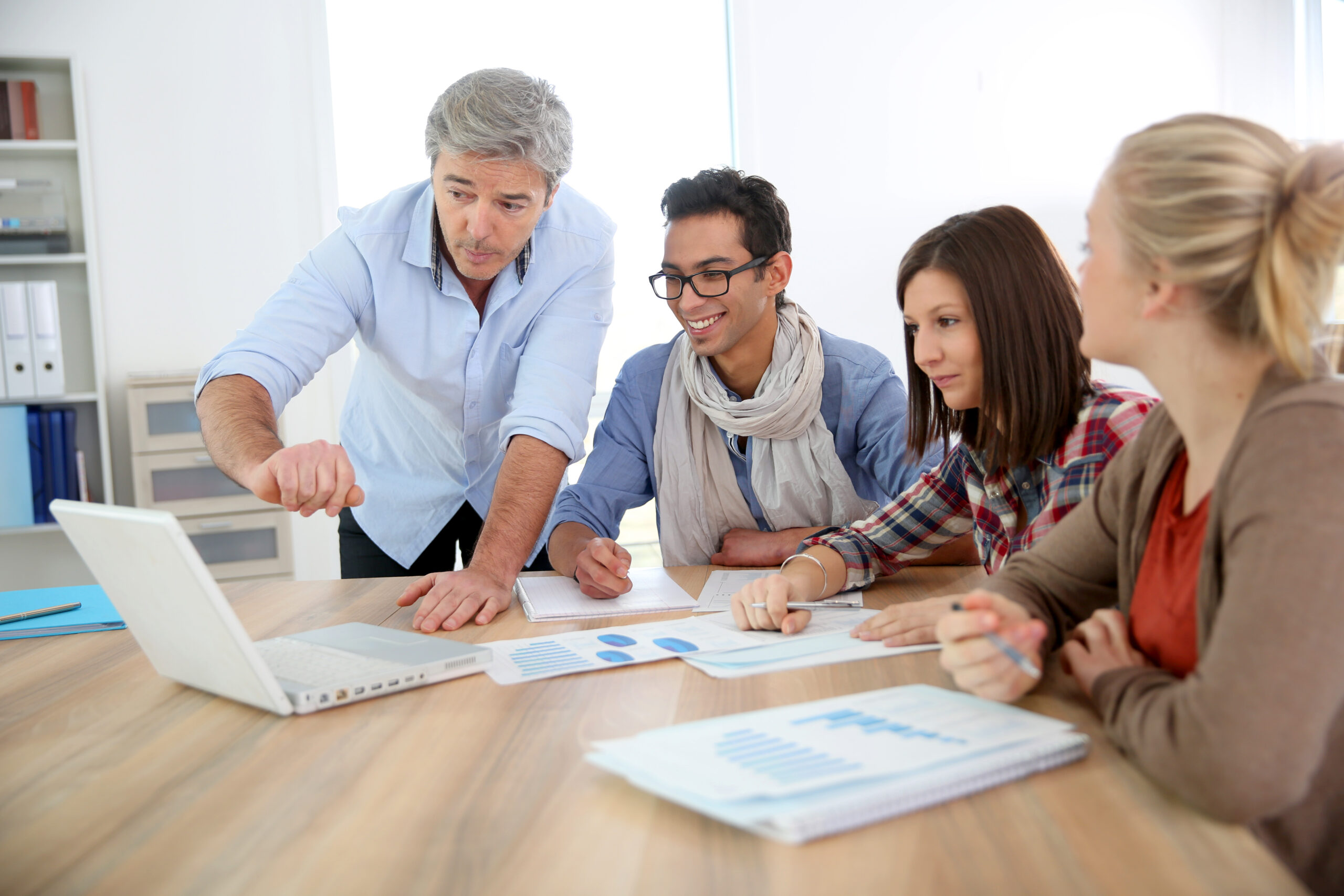 You should make sure that you are applying for a phlebotomy program that has been accredited. Some of the best programs include the phlebotomy career training or National Phlebotomy Association for a more intensive program. In addition, there is the online option of studying at the American National University rather than attending one of the community colleges.
Finally, vocational schools offer phlebotomy training; details are on the application, depending on the location and state.
Successfully Complete The Phlebotomy Program
A phlebotomy training program usually takes 4-8 months to complete, and it can be as little as one semester, although it depends on the school. A certificate is awarded on completion, and it prepares the phlebotomist for work in different settings such as laboratories, blood banks, and hospitals.
The requirements to complete a phlebotomy program suggest that competencies must be met.
These Include Being Able To:
1) speak clearly with other members or staff while using a good standard of English.
2) give clear instructions verbally to colleagues and patients
3) deal with patients sensitively and with confidentiality if explaining any of the laboratory testing results
4) write to a high standard that is legible
5) write the laboratory test results accurately
6) distinguish between different pieces of laboratory equipment
7) read laboratory labels and apply them
8) work within the confines of a laboratory and follow procedures
9) answer the telephone and deal with inquiries
10) respond to alarm systems and safety procedures
11) move safely around the laboratory
12) perform procedures with the use of both hands
13) solve mathematical problems
14) differentiate between test samples and their suitability
15) interact with all patients effectively
16) compassionate and reliable
Take The Certification Exam
The phlebotomy program has specific certification requirements that must be followed and endorsed.
The certification examination for phlebotomy must be applied online and set a date. The results will hopefully be successful once the preparation has been done and the exam has been completed. Phlebotomy certifications should be processed quickly enough on satisfactory completion.
A phlebotomist should have the ability to be able to conduct blood collection of the blood from patients, and they should also be able to label and store the blood specimens correctly.
The cost of earning the certificate can vary between schools, although it generally costs around $300 as a minimum cost to complete. It could cost as much as $700-$800 although classroom phlebotomy training can cost $700 to $1400.
Therefore, researching the most cost-effective and reliable school for phlebotomy training is worth researching to have a fulfilling training program that can prepare you for a successful career.
Search For jobs
Searching for a job in this sector should not be difficult as there is a high demand for careers in this sector, as in every healthcare facility.
According to the US Bureau of Labor Statistics, phlebotomy jobs are expected to grow by 22% between 2020 and 2030, whereas other sectors will not change their demand rate. Therefore, the salary for phlebotomists has the potential to increase as with the demand for the services.
A phlebotomist will require a criminal background check to be eligible to work with vulnerable adults, such as in nursing homes, and they will also need patience and a calm approach to keep their patients calm.
The positions in industries such as hospitals and medical facilities, as well as laboratories, are likely to be in high demand for phlebotomists, particularly that of a certified phlebotomist is also likely to be a full-time role.
How Long Does It Take To Become A Phlebotomist?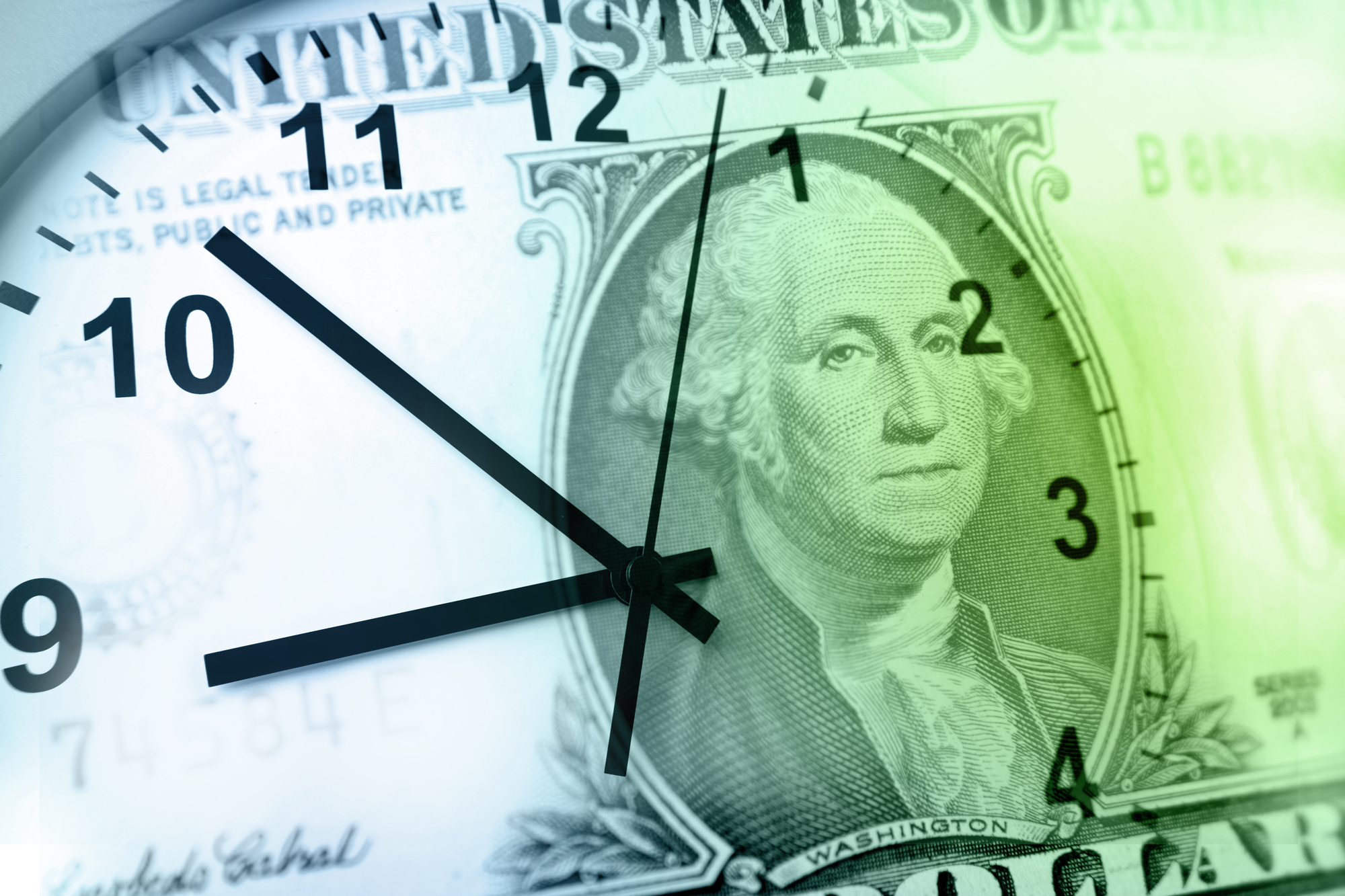 Becoming a phlebotomist can take a short time, although it very much depends on the state and certification requirements. It may take longer in some states than in others to process.
It is suggested that enrolling and completing a vocational school program may be faster than at a community college. First, however, it is worth researching to determine the key differences and what they entail.
Although National certification is not required, it can certainly help with employment, although it depends on what the student can do. For example, they may be highly motivated and work on a more intensive program to ensure they complete the qualification, while other students can take longer.
Completing additional courses and joining the associations can take more time.
American Medical Technologists is an association created for allied health professionals, and it is worth joining to maintain quality in the workplace. Certification can be gained from the association, and once joined, it can provide members with ongoing support so that they can keep their skills and competencies up to date.
The National Healthcareer Association is another association that offers education and training for certification. They also provide opportunities for career development and clinical training in the medical field.
The National Phlebotomist Association also develops certification programs that can be accessed to certify phlebotomy medical professionals. It also includes instructors and students who are engaged in the programs.
Skills Needed To Be A Successful Phlebotomist
The skills needed to be a successful phlebotomist varies according to the specific location that it pertains to. A phlebotomist must have a suitable bedside manner and be calm and collected. In addition, they should be compassionate and professional in their job role to draw blood.
They should ensure that they can work alongside their colleagues professionally and be focused on delivering their work. They should also ideally have good hand-eye coordination and the ability to multitask as it can be a busy and challenging role to manage day-to-day. They also need to be able to withstand the sight of blood as a skilled phlebotomist.
What's The Difference Between A Phlebotomist And A Phlebotomy Technician?
The difference between a phlebotomy technician and a phlebotomist is that the name is interchangeable, and they have the same responsibilities. However, the job role is simply named differently sometimes, and roles can vary between facilities and by location of the state.
They are still classed as a medical professional and should be familiar with medical terminology from their training and experience.
A phlebotomy technician position is initially limited to the phlebotomy technician training that they receive. Still, they can apply for further training and development once they have developed their working knowledge in their role.
There is an opportunity for growth for phlebotomy technicians as there are limited phlebotomy technician workers within the industry. They can apply for further training and complete a phlebotomy certificate program to give them more opportunities to apply for phlebotomy jobs and increase their classes.
Conclusion
Being a phlebotomist offers good job prospects, and you are likely to be able to enhance your job prospects in time with additional skills and training courses. The courses can be completed over a short period, which is advantageous to enter the healthcare industry as a healthcare professional and engage in further education and training.
Phlebotomists are in high demand in the industry, and the role offers a promising route into healthcare with reasonable salary expectations. However, it depends on the specific state and the location of the services and premises worked in, as there are differences in the salaries offered. It also provides a variety of workplaces, such as hospitals or diagnostic laboratories, so the application for jobs can offer some differential work.