A DIY lemonade stand is the epitome of summer. You can launch an entrepreneur's career quickly, and there's no better way than this. Besides being fun, lemonade stands can teach life lessons such as goal-setting, self-confidence, and business basics to set yourself and your children up for success no matter what they choose.
An adorable lemonade stand is not just reserved for children. Adults can run a successful lemonade stand, especially for retired people looking to earn a few extra bucks. Here we discuss everything you need to know about lemonade stands and how to make one. Then, put some favorite ideas together to create a successful lemonade stand.
What Is A Lemonade Stand?
An online or street lemonade stand sells homemade lemonade to people passing by. Summer festivals often feature lemonade stands but appear at other times and places, like on your street or the corner.
Setting up a lemonade stand is simple and does not require much investment. Long-term profitability is possible with proper cost management and pricing.
Benefits Of Setting Up A Lemonade Stand
Lemonade Stands Are A Great Teaching Opportunity For Kids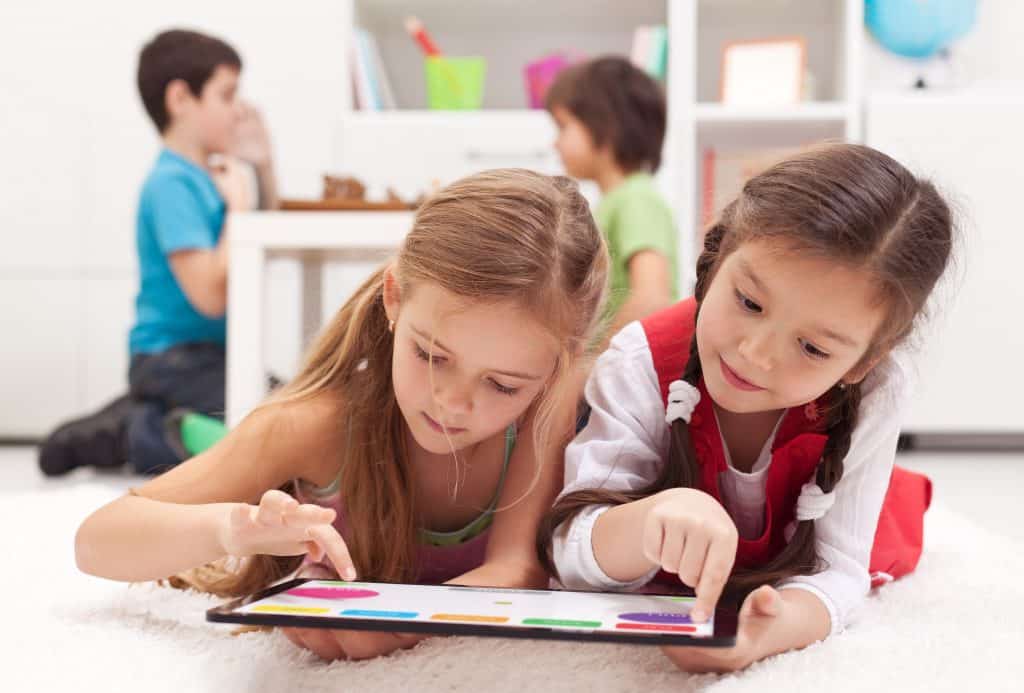 Lemonade stands are a great way for kids to learn. Having a stand allows them to gain experience in marketing and event planning. You can learn math while you make lemonade. You can learn about cooking simultaneously, especially when you serve lemonade with homemade goodies.
As A Result Of This Outdoor Activity, You Can Reduce Screen Time
Keeping your kids away from their electronic devices during long summer days can be challenging. You can reduce your children's screen time by having a front yard lemonade stand. By spending time outside and breathing fresh air, everyone can get to know their neighbors.
Credibility Is Established
When your child sets up a lemonade stand, they will have the opportunity to meet neighbors and learn about their businesses. In addition, the neighbors might be willing to offer other work to your or the children, like weeding and mowing, once they meet you and you prove you are responsible.
Cost-Effective Start-Up
Lemonade is cheap to make, especially if you grow your lemons. A couple of sales should help you recover the investment.
Awesome Lemonade Ideas
1. Simple Lemonade Recipe
Ingredients
1 cup of lemon juice, preferably freshly squeezed
1 cup of water for the syrup
1 cup sugar
2 cups cold water for diluting
Creating the syrup
Simmer sugar and water in a small saucepan. Ensure the sugar is completely dissolved and remove it from the heat. Go ahead and juice your fresh lemons. Four lemons should be enough for one cup.
Prepare the Lemonade
Combine the syrup sugar water with the lemon juice. Put 2 to 3 cups of cold water in a blender and process until smooth. You can dilute it further by adding more water (although if you add ice, the ice will dilute the lemonade).
The lemonade may be too sweet for you, so if you like it a bit more tart, squeeze in some more lemon juice. Chill in the fridge for 30 mins. Serve with a slice of lemon and a square of ice.
2. Portable Lemonade Recipe
Ingredients
A pound of sugar
4 lemons
Citric acid
Method
Lemons should be zested and juiced. Add this to the sugar and mix well. Once you have tasted it, to adjust the sweetness and taste, and add citric acid if necessary. Store in a jar.
When serving, mix one tablespoon with 1 cup of water. Shake the bottle before using it, as sugar usually settles at the bottom.
To lower the sweetness without using citric acid, you can use vitamin C powder instead.
3. Pink Lemonade Recipe
½ cup granulate sugar
½ cup lemon juice
4 cups cold water
½ cup diced watermelon
Instructions
Place everything in a blender. Puree until smooth. An over-the-top sieve with a fine mesh can go over a pitcher, and the mixture can be poured through. Stir in the remaining water until the mixture is combined. Serve over ice after chilling.
4. Blueberry Lemonade Recipe
¾ cup lemon juice
1 cup fresh blueberries
1/ cup granulated sugar
Instructions
Heat 1 cup of water and sugar in a medium saucepan, stirring to dissolve the sugar. Once blueberries have been added, boil; then reduce the heat to a simmer and cook until the blueberries have broken down. It should only take a few minutes.
Let the blueberry mixture cool down before straining through the cheesecloth.
Pour blueberry syrup into a large pitcher, and add 5 cups of water and lemon juice. Refrigerate until chilled.
Blueberries may be served on top if desired.
You can get creative lemonade ideas and play around with different flavors.
Designing The Perfect Lemonade Stand Sign
Finding Inspiration For Your Signage
Motivate your audience with color. There is something powerful about color. A product's color has specific psychological, mental, and societal implications on consumer behavior and decision-making.
What is the best way to design effective signage? Put those connotations to good use. For example, if you want customers to get excited about your sale, consider using red for your signage since red symbolizes excitement.
When it comes to your sign, if you want it to create trust among your customers, incorporate blue, a color associated with reliability and trust. Make a list of ideas and review what works and what doesn't.
Consider the location of your sign. As you design your sign, keep the end goal in mind – and make decisions based on that. A thorough understanding of where and how your sign will be seen is essential. Do passers-by see it from their cars or on foot? What is its location?
Will it be a bustling shopping mall or a quiet corner? It is important to know the answers to these questions so that you can choose the size, shape, and design that is suitable and effective.
Make your branding stronger by using signage. A sign can enhance your brand's relationship with your customers and should be utilized. Ensure that your sign is designed to match your brand elements, like your fonts, colors, and logo. Even though you want your sign to stand out, it should still complement your brand. Consistency makes you recognizable and establishes credibility and trust.
Be creative when designing signs. Signage should grab the attention of your ideal customers. If you want to do that, consider creative business sign ideas. Then, put your creativity to work! Develop an impactful and new way to deliver your message.
Utilizing Materials To Create Your Sign
The good thing about creating a sign and making it unique is that you can use different materials, many of which can be found at local recycling places or lying around your home and shed.
Building Your Own Stand From Scratch – Choosing The Right Materials For Your DIY Stand
1. Pallets
Your kids will love this delightful lemonade stand made from pallets. Using recycled materials, you can make your own pallet lemonade stand for less than $30, providing years of enjoyment for your children that can be used as a puppet theater or supermarket set-up for children to play with when you are finished.
First, make a DIY rolling lemonade stand by adding wheels to easily move it in and out. Then, finish off with a crooked lemonade sign to add a rustic, old-fashioned theme.
2. Picket Fence
Everyone will love a lemonade stand made from a reused picket fence. Children will enjoy this summer project. A sturdy lemonade stand like this will be a huge hit with them, and they can serve ice-cold lemonade to everyone! Despite its sturdy construction, it won't fall apart whenever you step away or when a big gust of wind goes by.
3. Using Old Cabinets
Take your cabinet lemonade stand to the next level. You only need a few supplies to get started with this project! Assembly is simple and cheap, requiring old cabinets and salvaged parts. You can paint it brightly and place it in the garden or park of your choice. Got an old T.V. cabinet you don't use anymore? Perfect for recycling into a lemonade stand.
4. Utilizing Wooden Crates
You will need the following:
Wood glue
Wood screws
4 wooden crates
1×4 wood 2-4 pieces and 3 pieces of 1×6 wood
As a first step, I stacked two crates, one facing forward and the other facing backward.
Attach the crates with small 1″ screws after applying glue in between them.
You can assemble the second the same way; only they are reversed, then you glue them and screw them together.
Then screw and glue about 4′ of 1×4 wood to each side of the crates.
After the 1×6 was attached, to make the sign.
5. Crafting A Chalk Board Sign Board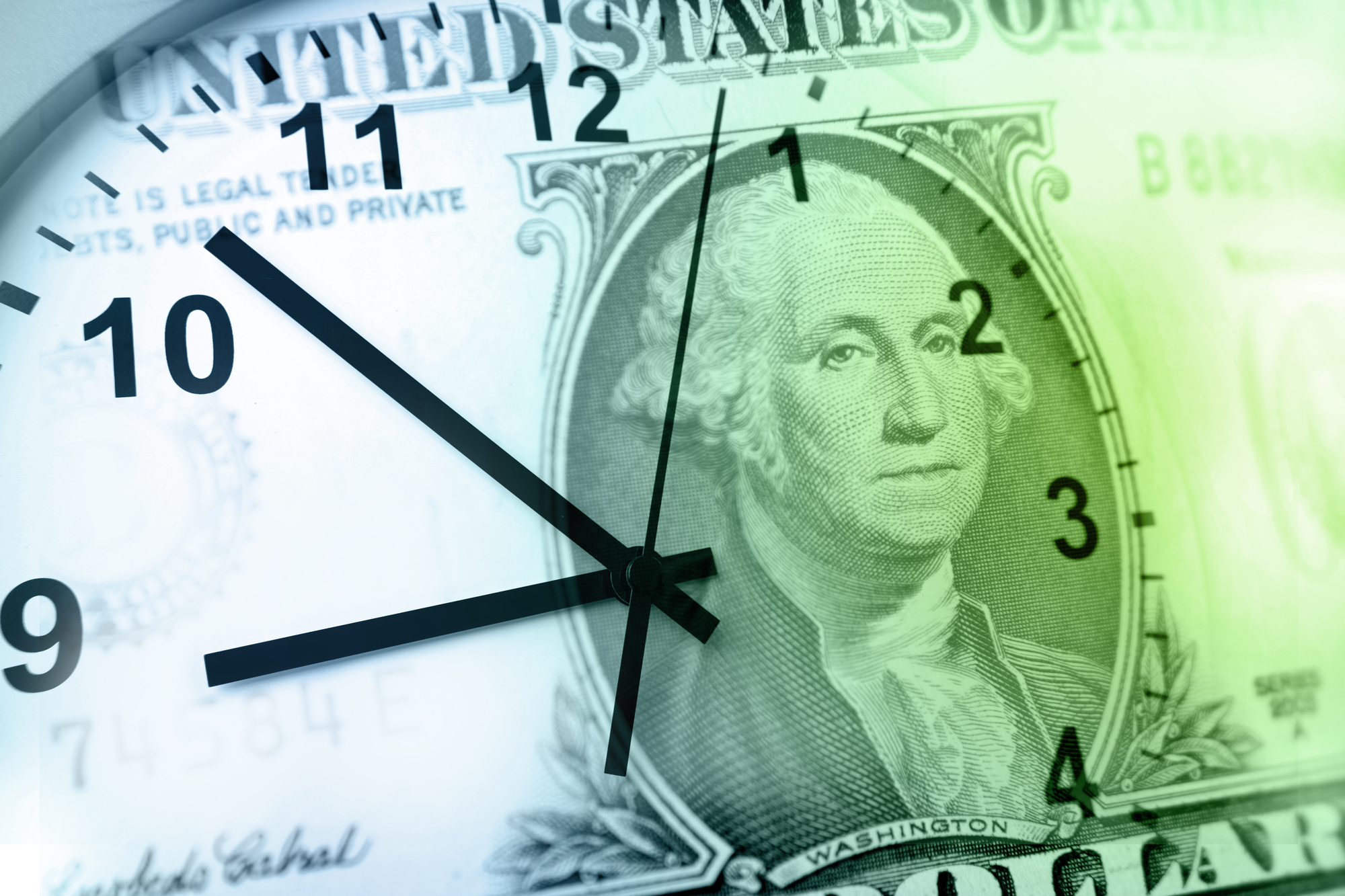 Supplies Needed:
One chalkboard
Water-based chalkboard paint and pens
Paper
Chalk
Pencil
Q-tips
Old cloth
Paper towels
How To Create A DIY Chalkboard Sign For Any Event
Using a pencil and paper, mock up the message you want to put on your chalkboard. If you prefer a different font or layout, try another one.
If you want to create straight lines, use a laser level or make chalk guidelines on your board for your lettering. If your lines are not straight or even, wipe them away and redo them.
Put chalk on your board and draw your letters or design. Don't be afraid to make mistakes. You can wipe them away whenever you get tired of them and redraw the design until it's what you want.
Use chalkboard markers or Water-based markers to trace over your painting. I prefer wiping off some chalk before painting over it to make my design lighter. However, it is recommended that you test this method on a small portion of the design to make sure the outline underneath can still be seen.
As soon as your outline is completed and your ink has dried (be sure to do that ), rub a dry cloth over the chalk lines and remove them. Then, whenever you want to redo a part of your design, simply dampen a cloth, rub it off, and try again.
Essential Elements Of A Successful Lemonade Stand
The Timing Is Important
Timing is crucial to the success of your lemonade stand! Weekends are the most likely times for your neighbors to be home!
But if you start too early, you will only be able to attract early risers. As a result, I recommend starting by 11:00 AM.
You'll experience the highest temperatures during the middle of the day. However, you can use this to your advantage! An ice-cold beverage will appeal more to neighbors outside in the sun.
Lemonade stands can be run in the afternoon, but on the weekend, people tend to be out and about, which may prevent some from attending.
Serve Them Ice Cold
Make sure your batch of lemonade is ice-cold for your customers. They will prefer a cold drink over a hot lemonade.
Ice alone is not enough to chill lemonade!
You can also buy one to two bags of ice and put them in a cooler. Then, add the ice from the cooler when their cup is filled with lemonade!
Stick With Proper Hygiene
Practicing good hygiene when serving customers is also essential to guarantee their satisfaction.
Wear gloves when serving crate lemonade. Kids often touch the tops of the cups when they are being served. This is because the lower half of the cup is where you should place your hands and not where the mouth is placed. Still, if they do, they'll be at ease knowing you're wearing gloves!
The Wind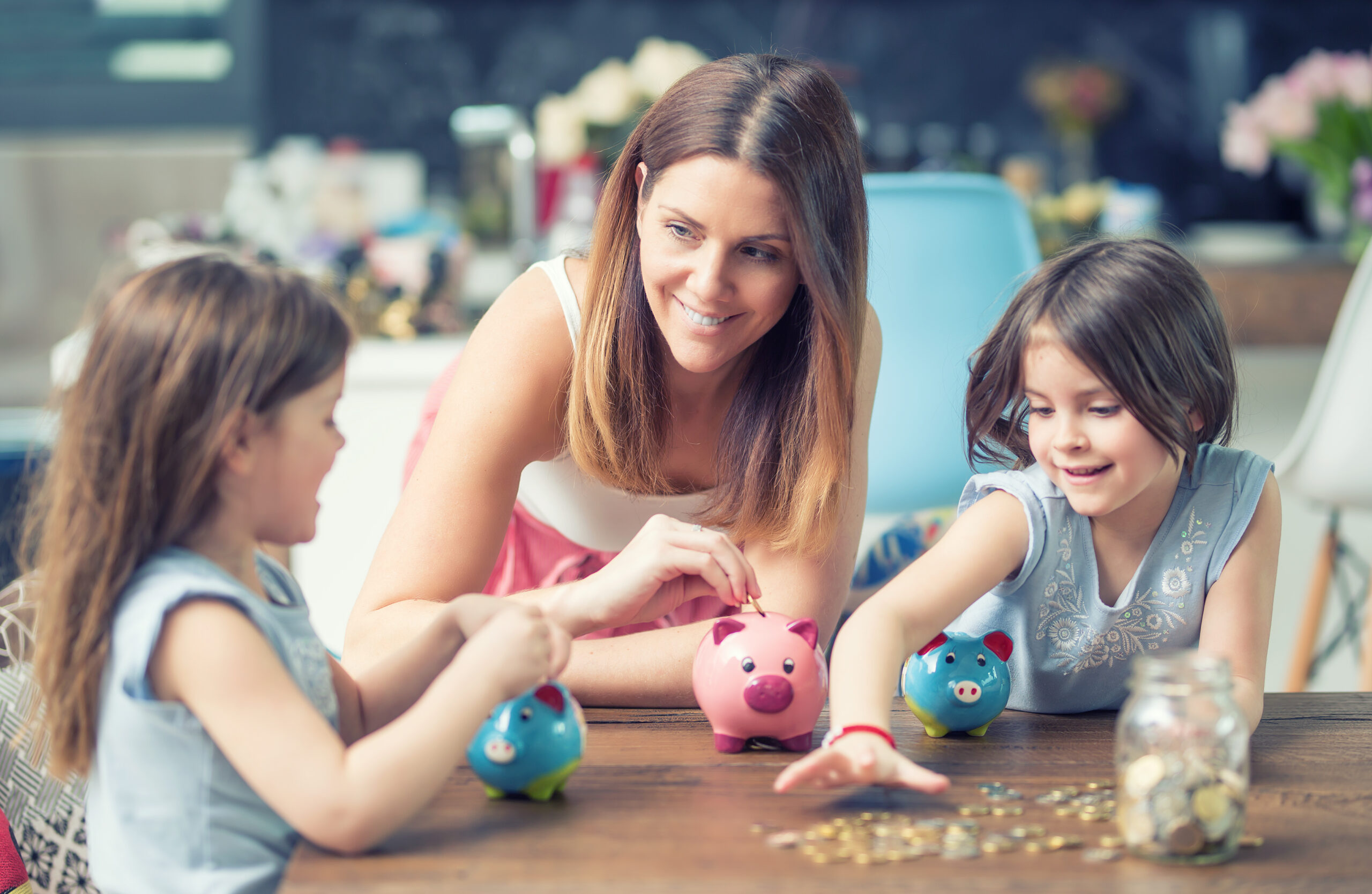 The wind is also an important factor to consider! In open areas exposed to wind, items might constantly fall or fly away. Not fun!
Choose your location well to gain some protection if the winds are high.
The Visibility
It would help to choose a visible spot for your cedar wood lemonade station.
Hiding under a large tree may be cooler, but some drivers might not notice you!
Place your table directly in front of the house, closer to the garage, because the house will block the wind, and the house might still provide some shade. Place the sign in front of the fence if your front yard has one.
Keep Things Clean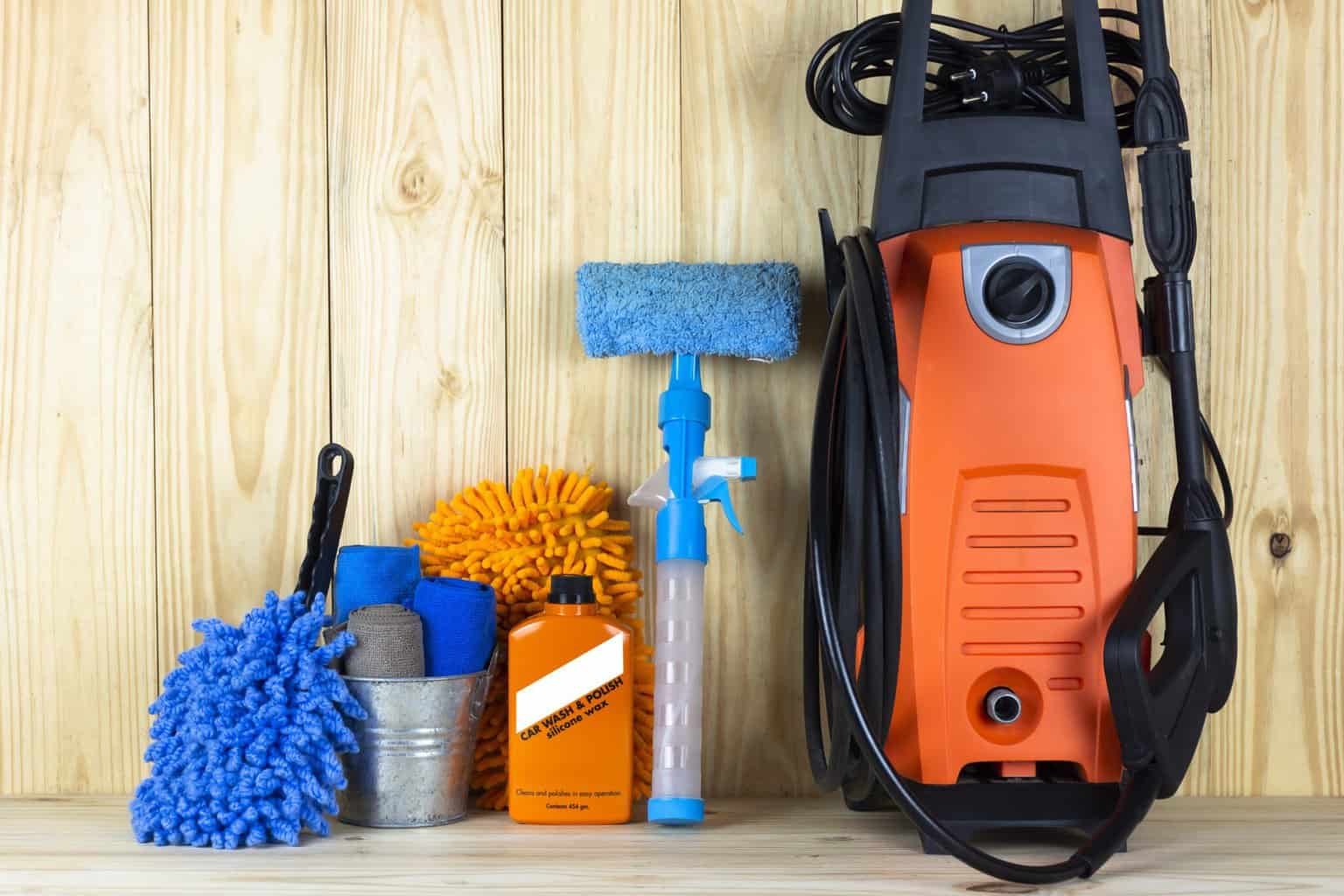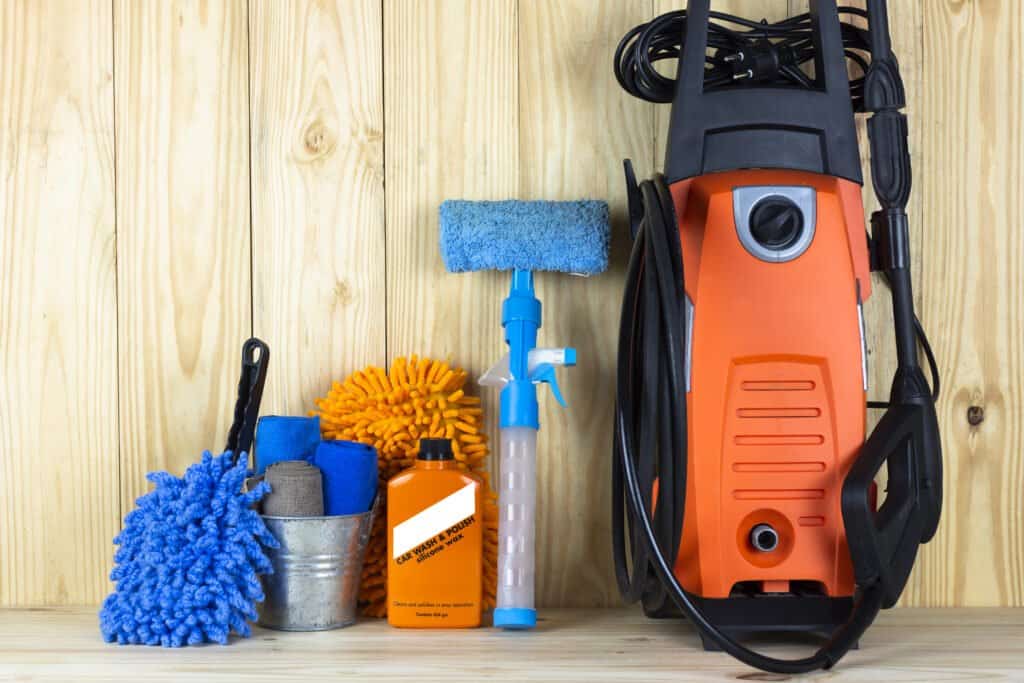 Maintaining a clean work area is also important! Always wipe spills down immediately if they occur.
Keeping food and beverages clean is essential for happy customers and repeat business!
Creating An Entrepreneurial Spirit With Kids
Lemonade stands are small businesses that sell lemonade to local customers. Children enjoy this entrepreneurial activity because it offers them the opportunity to learn about business, sales, and money in an exciting and fun way.
Children can develop important skills through lemonade stands, such as communication, decision-making, and imagination. Therefore, parents must be involved in their children's lives by supporting their children's entrepreneurial endeavors. They offer guidance, motivation, and resources to encourage their children to pursue their dreams.
When parents assist their children in starting a lemonade stand, they teach them the importance of hard work, determination, and a sense of financial responsibility. Furthermore, this is an opportunity for parents to create lasting memories with their children.
Children can develop valuable life skills by starting a lemonade stand and gaining entrepreneurial experience. With support for their children's dreams and guidance on how to start a business, parents can play a pivotal role in their children's professional and personal development. Almost anyone can become an entrepreneur and benefit from it in a short amount of time and effort.
Developing Entrepreneurial Skills
Children can develop various entrepreneurial skills by setting up an extraordinary lemonade stand, including money management, advertising, and interpersonal skills. As a result of this experience, students can develop business plans, price their products, keep track of inventory, and advertise their products. It is possible to use these skills in the future and build a successful business career.
About Marketing
Kids can start their young entrepreneur adventures with small businesses such as lemonade stands. Kid's lemonade stands are an excellent opportunity to discuss business basics.
Having a conversation about production and consumption can be a lot of fun. Who knew? Ensure that the price is affordable but still generates revenue — after all, the point is to make some cash, right?
Would adding inexpensive additional items increase your profit margin? Homemade
lemonade stands can be profitable and fun, but you can also make quick money if you add bottled water or baked goods such as chocolate chip cookies. Of course, people will visit your cool lemonade stand to check it out, but not everyone is the same. Some don't like a glass of lemonade, so they have other items available that might spark their fancy, and they will likely buy something seeing as they are already there.
Conclusion
Don't be afraid to try setting up a lemonade stand. Try one of the ideas above, or you can create something completely different. Play around with materials, flavors, and designs and see what you can come up with. It will not be long until you bring in some well-earned cash.
Frequently Asked Questions:
What Else Can You Sell At A Lemonade Stand?
Lemonade sale stands can expand and become viable businesses in several ways. A stand owner might offer iced teas and fruit punches. Consider offering prepared sandwiches, salads, and snacks for workers with only a few minutes to eat. Some chewy cookies or pink lemonade cake would go down as a treat!
How Do You Attract People To A Lemonade Stand?
Make your stand attractive by using balloons and music. Make a cute lemonade stand that people will want to buy from.
Make sure you pick a spot visible from a distance, particularly on busy streets.
Make sure consumers get what they want.
You can promote your products on social networking sites or build a website to attract customers.
Is An Actual Lemonade Stand Profitable?
Fresh lemonade stands can be profitable where there is a lot of traffic. If you do the correct math and determine what your ingredients are and what a bottle of lemonade costs, set the price to allow you some profit. Sell extra goodies like baked goods to go with the lemonade.
What Time Of Day Is Best For A Lemonade Stand?
Locate the sign in an area with high foot traffic, for example, in front of a school or football game. A cup of lemonade will be a big hit when it is served at a time and day when most people are thirsty! After work, at lunchtime, or on weekends are the best times to schedule.