It may be unthinkable to be able to land a high-paying job without a degree, but it certainly is not impossible. You can get a high-paying job without a degree, although it will likely take longer to achieve as it will require dedication and hard work.
Often, it is expected to start at an entry-level position, such as an apprentice or junior role, and then work to the top.
If you have been wondering how to get a high-paying job without going to college, this article will look at 21+ highest paying jobs without a degree. The type of career that one really wants may take time to recognize, although there is a likelihood that the career with earnings might be the least expected one.
However, through self-actualization, patience, and time, someone can decide what they want to do in their career.
Can You Get A High-Paying Job Without Going To College?
High-paying jobs do exist, although the requirement to apply for most jobs requires training after school. College is recommended, as is higher education from university programs, to develop the right skills and training to apply for jobs. Not everyone wants to go to medical school or has the capability. There are so many career options now for high school graduates and college graduates.
Postsecondary training includes certificate programs, some short-term courses, or an apprentice program. Here are some examples of some of the programs or courses that these include.
Certificate Programs
A certificate program encompasses specialist education designed to enhance specific career skills and continue with education. It can be used to build on the knowledge of a particular career or industry and to show professional development on a curriculum vitae.
Here is a list of some of the professions that have certificate programs:
Medical Assistant certification program
Medical coder or biller certification program
Certified nurse assistant certification program
Flight attendant certification program
Welder certification program
To gain entry into any of these programs, conducting some form of college education is essential first. Certificate programs are designed to focus on teaching students specific skills related to the career field they have pursued. A college degree offers a more advanced and thorough depth of knowledge than these types of certificates.
8. Short-Term Training Courses
An example of a short-term course could be embarked on as preparation for an entry-based role in an industry like hairdressing or a career in massage therapy.
Here is a list of some of the short-term training courses available:
1. Hair Stylists
Hair stylists can complete practical training courses on how to treat specific hair types and specialize in areas such as bridal hair.
2. Massage Therapists
Massage therapists can enroll in courses to enhance their existing skills and learn to apply more specialized massages such as scalp and hot stone.
3. Personal Trainers
Personal trainers can initially become personal trainers by completing a short course. After that, personal trainers can attend specific workshops and training sessions to enhance their skills. An example of this would be short courses on how to deliver gym-based boxing or circuit training.
4. Physical Therapy Aides
A physical therapy aide course can help gain employment and allow people to regain their function and mobility. They can also assist people with their disabilities and help to promote their fitness and health overall.
5. Wind Turbine Technicians
Online training is available as a short course for this role as a technician. The study is conducted so that the student will learn the fundamentals of electricity, alternative energy systems, and industrial safety, among other units that will prepare them to gain employment.
6. Certified Nursing Assistants
A certified course is available to become a certified nursing assistant. This course usually has some educational requirements delivered in a college and requires an examination.
7. Commercial Drivers
Commercial driver can obtain their driving license and basic driving skill procedures to drive larger and more challenging vehicles.
8. Emergency Medical Technicians
The emergency medical technician training program helps healthcare professionals develop the necessary skills to respond in basic emergency lifesaving situations.
Apprenticeship Programs
These are alternatives to university degrees. An apprenticeship provides a career pathway centered around development and preparation for a future job role. Apprentices are paid for their work experience, albeit usually at a lower salary than if they were working in a job role fully employed without a degree requirement.
However, they receive on-the-job training as an apprentice, and they receive classroom instruction and a nationally recognized achievement that they can use to apply for jobs. Apprenticeships play a vital role in professions as they can close the gap between education and work and help skilled workers.
More apprenticeships are being created, and initiatives have been localized in different regions with a national movement for professional apprenticeship programs. The job outlook is good as there is a more inclusive approach to the workplace with more apprenticeships being offered.
Entry Level Jobs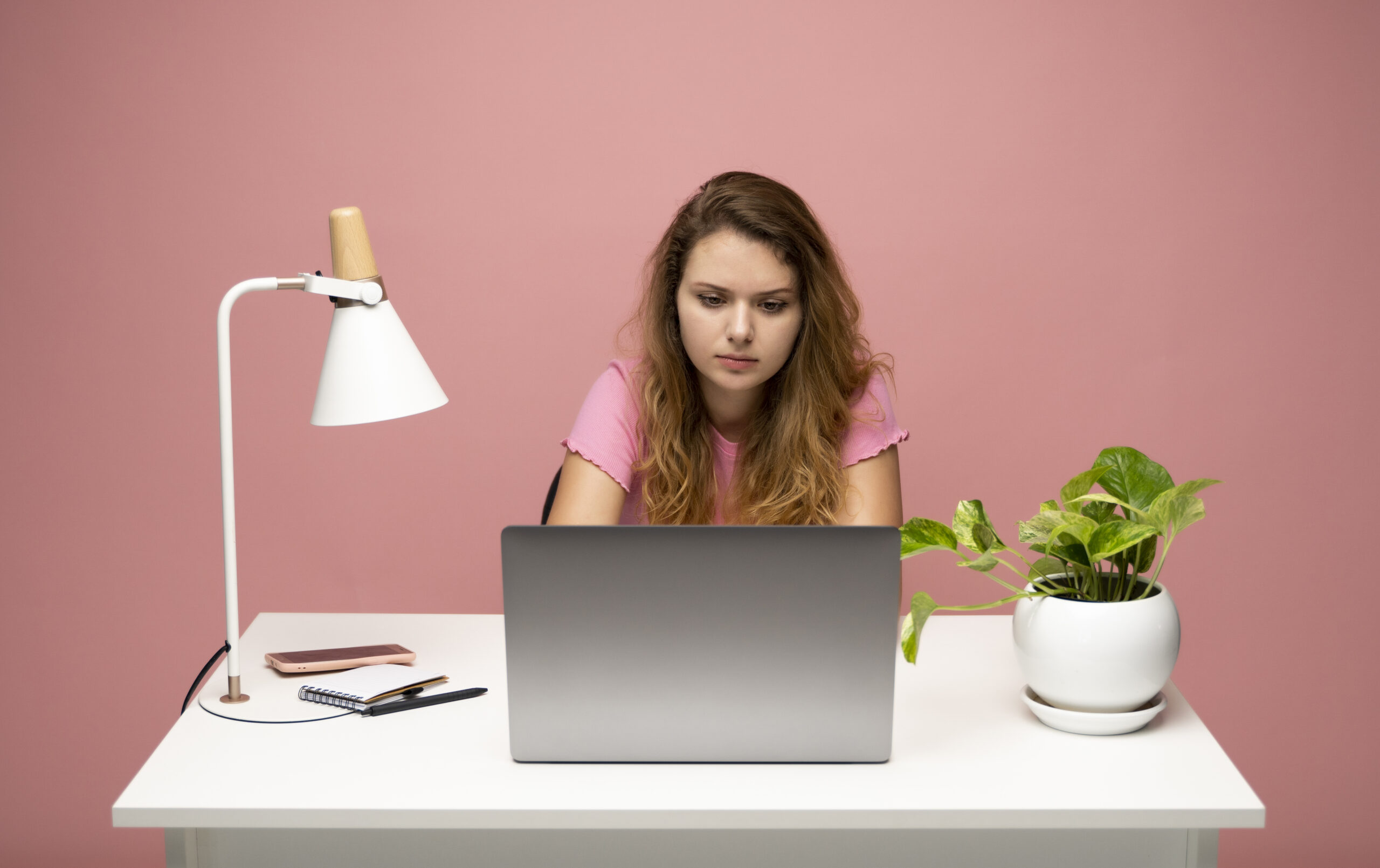 You can perform an entry-level job without any prior experience or education as you are expected to learn on-the-job training. An entry-level job can be part-time or full-time, and it can be the first job people embark on in their careers. Therefore, entry-level education requirements are usually minimal.
Some of the best entry-level jobs include being a software developer, economist, investment banker, or market research analyst, where there is likely to be job growth due to technological advances.
Work Experience
Casual jobs can be completed in hospitality and catering, as an au pair, or as a camp counselor. Designated programs are available at camps. Some work experience is possible, although it will likely last no longer than four months. Still, internships offer longer. A degree may be required for these types of opportunities.
Traineeships
A traineeship is available for candidates who have completed their four-year degree.
A traineeship from the US is an excellent addition to a resume, and it can take up to 18 months to complete in some of the large cities in the US. Pay is guaranteed, and a suitable company will be located for the traineeship. Housing and insurance with an insurance company will be arranged for insurance claims purposes, and vehicles for insurance claims.
A traineeship allows for real work experience and for responsibilities to be given for the specific training program. The traineeships are usually for between 12-18 months, although shorter programs of 5 months are also available.
Certificates That Can Be Studied Online And Are Custom-made To Different Industries
A certificate, or what is classed as a post-secondary non-degree award, is another type of credential that is awarded when educational training is completed. A certificate offers in-depth training to show competency in an area such as information technology.
There are many different areas that a certificate can be earned. Subjects like marketing, business, and sales tend to be popular among many more subjects like copy editing, computer science, and translation.
There are two distinct levels for certification. One is to embark on a beginner program ideal for graduates who want to develop their skills in a new industry or develop their interest in a particular subject. The courses are also more affordable to be used as a good foundation for learning.
The benefit of these courses is that they can provide the foundation for learning and allow advancement in the advanced programs. Therefore, they are ideal for people wanting to learn more computer-based processing and develop their computer skills for a specific job.
Overall, the certificate programs cost $50 per month for enrollment in a program, although if the course is longer, it could cost thousands of dollars. However, the certificates are more flexible than studying for a degree, and there are no hidden costs as everything is available and can be completed online.
The average cost of a university degree is still in the region of $10,000 per year for a 4-year-degree course, and private institutions could demand as much as $29,000 per year. A 4-year degree may be a significant investment for someone not actually invested in their aptitude for the course.
In comparison, a certificate program can allow a more focused and industry-ready set of job skills rather than a university degree which could arguably be using outdated resources. A degree also requires a certain level of education, which is required for entry.
The length of the degree is also longer for a bachelor's degree, and it could take some time to gain employment after completion.
According to the US Bureau of Labor Statistics, many jobs require a degree which would allow for more opportunities than completing a certification. However, a certificate is useful for a resume and a valuable addition to having a degree for more technical or skill-based roles.
Skills are developed during a certificate program, and there tends to be a focus on the skills that are tailored for jobs. However, there is an opportunity to use transferable skills and explore more interpersonal skills in additional training.
With user interfaces, there is more interaction than ever before between a human and a computer, and more technical or specialist skills can be developed by using this method. Online learning for certification is certainly an avenue to be explored, and it can show potential recruiters that there is intense learning and application within the specialist field.
Networking can also allow for a professional network to be achieved, and collaboration can exist on more technical projects. These could be a pathway to more career development and offer potential job opportunities.
This can catapult a career into fruition with more online opportunities available than ever before. A new pathway can be mapped out, and a certificate can undoubtedly pave the way for more career opportunities.
The certificate program that is most suited really depends on the study options and how these can be tailored to the specific career in mind.
One of the main things to consider is that certificates are more goal orientated than a degree; determining this is the first step on the career ladder. Identifying what materials will be covered and the expectations on time required for study are some of the first things to consider.
Also, the cost implications of studying on a certificate need to be closely considered for the affordability and sustainability of the course. A course may sound perfect, although some areas of the course may not be suitable or desirable for the employer to want to have.
Probably the best aspect of a certificate program is that it can be studied online and has a degree of flexibility. They are designed for working professionals so they can be studied alongside a job or even another study course.
Is It Hard To Find A Well-Paying Job Without A Degree?
As with all employers, they will likely require some form of Education and work experience in that sector. However, the traditional education route is not for everyone, and there are many reasons why a job without a university degree is best. Here are some reasons why the traditional education route is not for everyone or why the university is not an option.
1. A More Practical Approach To Learning
An apprenticeship program is ideal for someone who wants firsthand experience and enjoys a more practical approach to learning. Apprentices get paid to learn and can benefit from support systems and learning aids. This ensures that their learning needs are met, and they can get a good feel for their working environment and what is expected of them.
In addition, they have the advantage of being paid to learn and gain qualifications that are recognized in the industry. They can also enjoy student discounts in retail and at some coffee shops and restaurants. Overall, it is an excellent way to increase the likelihood of employability in the future.
2. A Lack Of Financial Support To Fund A University Degree
In America, fees must be paid in advance for a semester at a time or for the whole year. Living costs are also expensive; dependent on the college, it can cost $19,000 per year to cover accommodation, transport, and expenses. Therefore, it may not be an option for a family to send their child to university, and they may need to consider other options.
It is not impossible as a student loan could be applied for, and having a part-time job when not studying is another option. However, during the holidays, working full-time for up to 40 hours per week is more viable, and a salary can help cover the expenses for most of the time.
3. Poor Education Results From School
Poverty in the US can be linked to poor attainment at school as children struggle to get the grades needed to apply for college/university. Despite the US being cited as having 5 of the ten top universities in the world, the education quality varies in the US overall.
Poor results from school are arguably a direct result of Covid-19, where school closures have resulted in online teaching and mental health struggles. They may have some medical conditions. Test results suffered despite educators' and students' resilient and heroic efforts to work on their achievement to do the best they could in difficult circumstances.
4. A Lack Of Motivation To Want To Go To University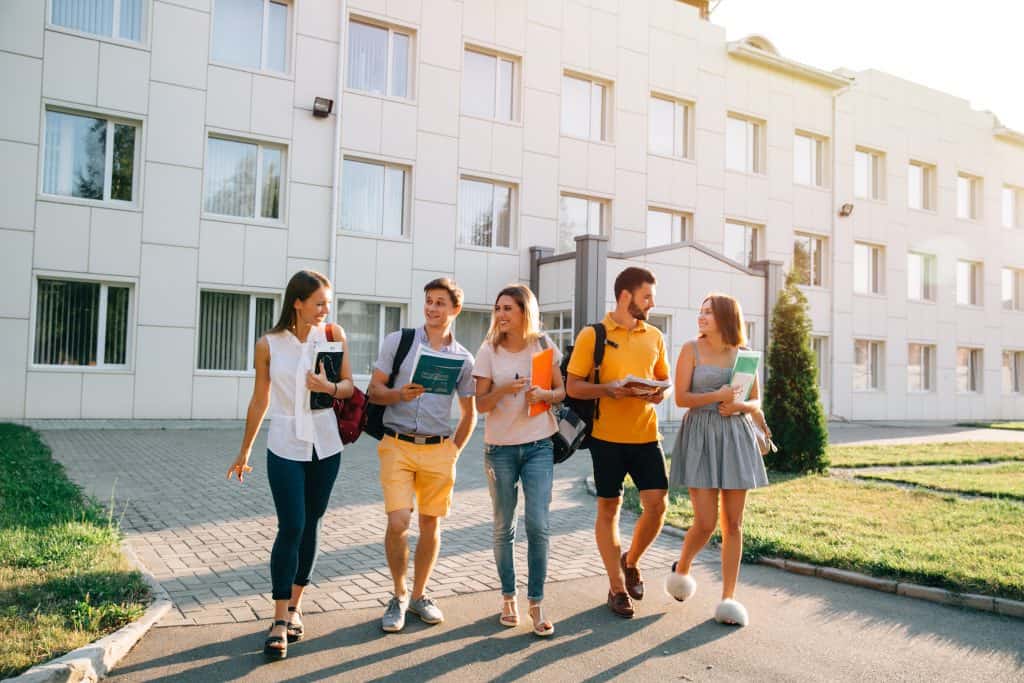 Some students do not believe they can receive the proper support in the classroom. In addition, they have other interests and may suffer from personal issues or mental health that affects their motivation.
They may not receive the proper emotional support from their family, which may also be linked to a lack of financial support. Therefore, they will seek other opportunities instead of enrolling in an associate degree.
The fields that the programs are offered in for the traineeships include marketing, fashion, finance, logistics, media and entertainment, graphic design, sports, event management, and many more.
There is also the option to take a gap year or start a business, although both require significant financing.
5. Taking A Gap Year
A gap year is an effective way to see other parts of the US or travel to other countries and have a different life experience. Traveling for adventure, visiting various sites, doing different activities, and learning a new language is extraordinary. Moreover, it is an excellent opportunity to decide what career to pursue while educating the mind on other locations.
6. Start A Business
Typically, a start-up business will need some financing, although there are many ways to get this started. One of the ways is through crowdfunding or borrowing money from friends or family, or a small business loan could be taken out based on an approved business plan.
You can set up a traditional, i.e., brick-and-mortar business or start an online business. Some businesses will require little to no upfront capital investments to start, especially if you want to create an online or work-from-home business that can be online or offline.
21+ Highest Paying Jobs Without a Degree
Here is a list of 21+ of the highest-paying jobs without a degree:
1. Power Plant Operators
A power plant operator controls and operates machinery so that they can use it to generate electricity. The machinery should also be maintained, and they use control boards to distribute the power across the generators. The generators are regulated. The average salary of a power plant operator is $57,438 per year.
2. Construction Manager
Construction managers are responsible for ensuring that operations in construction projects are overseen and directed from the initial start to completion. They need to ensure the project is reviewed and schedules are carried out.
Constructions are monitored to ensure they comply with the building codes and safety regulations. They may also be involved in designs for buildings regarding whether they will be recommended.
The average salary of a construction manager is $119,986 per year.
3. Radiation Therapists
The role of a radiation therapist is to explain the treatment plans to a patient and answer any questions they may have about the treatment. They should be able to protect the patients from unnecessary radiation exposure and ensure that the treatments are administered correctly. There is a duty of care for the patient care in this job role.
The average salary of a radiation therapist is $84,981 per year.
4. Nuclear Power Reactor Operators
A nuclear power reactor operator is responsible for ensuring that nuclear reactors are suitably controlled. They must ensure that they can have control over how much electricity is generated by the reactor.
The operators monitor the generators and cooling systems and adjust the controls as necessary to ensure they are running correctly. They must also start or stop the testing equipment for data recording purposes.
The average salary of a nuclear power reactor operator is $62,808 per year.
5. Wind Turbine Technician
A wind turbine technician is responsible for installing, maintaining, and repairing wind turbines. They must ensure they can work in confined spaces and at great heights. They are also expected to be on call to respond to emergencies, which are likely in the evenings and/or on the weekends. Being a wind turbine technician involves training at a technical school, and it also includes on-the-job training.
The average salary for this role is $56,260 per year.
6. Property Managers
A property manager can manage the community's real estate, property, and associations. They can maintain the operations and generate income from managing the properties. The property manager can show the property to potential tenants, real estate agents or buyers and complete the financial transactions and associated paperwork.
This can apply to residential and commercial environments due to letting/leasing or selling. The median salary for a property manager is in the region of $58,760 for the annual salary.
7. Guidance Counselors
A guidance counselor assists students with personal or social development and helps them explore their short and long-term career options. A student can be helped to make more informed choices and become more focused on their strengths and weaknesses. They can adjust to how they can achieve their potential and form a new career goal.
The average salary of a guidance counselor is $53,403 per year.
8. Gas Plant Operators
They conduct the daily operation of the natural gas plants and monitor the units to ensure they run smoothly. However, they also have different duties, and extensive facilities demand a more specialized approach.
The average salary of a gas plant operator is $77,850.
9. Power Distributors
A power distributor monitors the electricity from the plant electrical systems to meet its customers' demands and controls the electricity that travels from the generating stations, including substations, to the users.
The average salary for a power distributor is $66,533 per year.
10. Massage Therapist
A massage therapist massages and manipulates the muscles and soft tissue to improve their well-being. It includes therapy to move the muscles and apply pressure.
A massage therapist can earn an average salary of $46,910 per year.
11. Medical Equipment Repairers
A medical equipment repairer will repair and make a good range of electronic equipment used in hospitals and health practitioners' offices. They will also conduct the repair of electromechanical and hydraulic equipment that is used. An example of this would be using biomedical equipment in hospitals. Electrical equipment will need to be maintained for the equipment in hospitals.
The average salary of a medical equipment repairer is $32,269.
12. Heavy Equipment Operator
The role of a heavy equipment operator is to perform routine inspections and maintenance on vehicles. For example, they will check oil, water, and tires and make sure that tractors are loaded with materials. They will also operate other types of machinery like front-end loaders and operate forklift trucks.
The average salary of a heavy equipment operator is $69,664.
13. Food Service Managers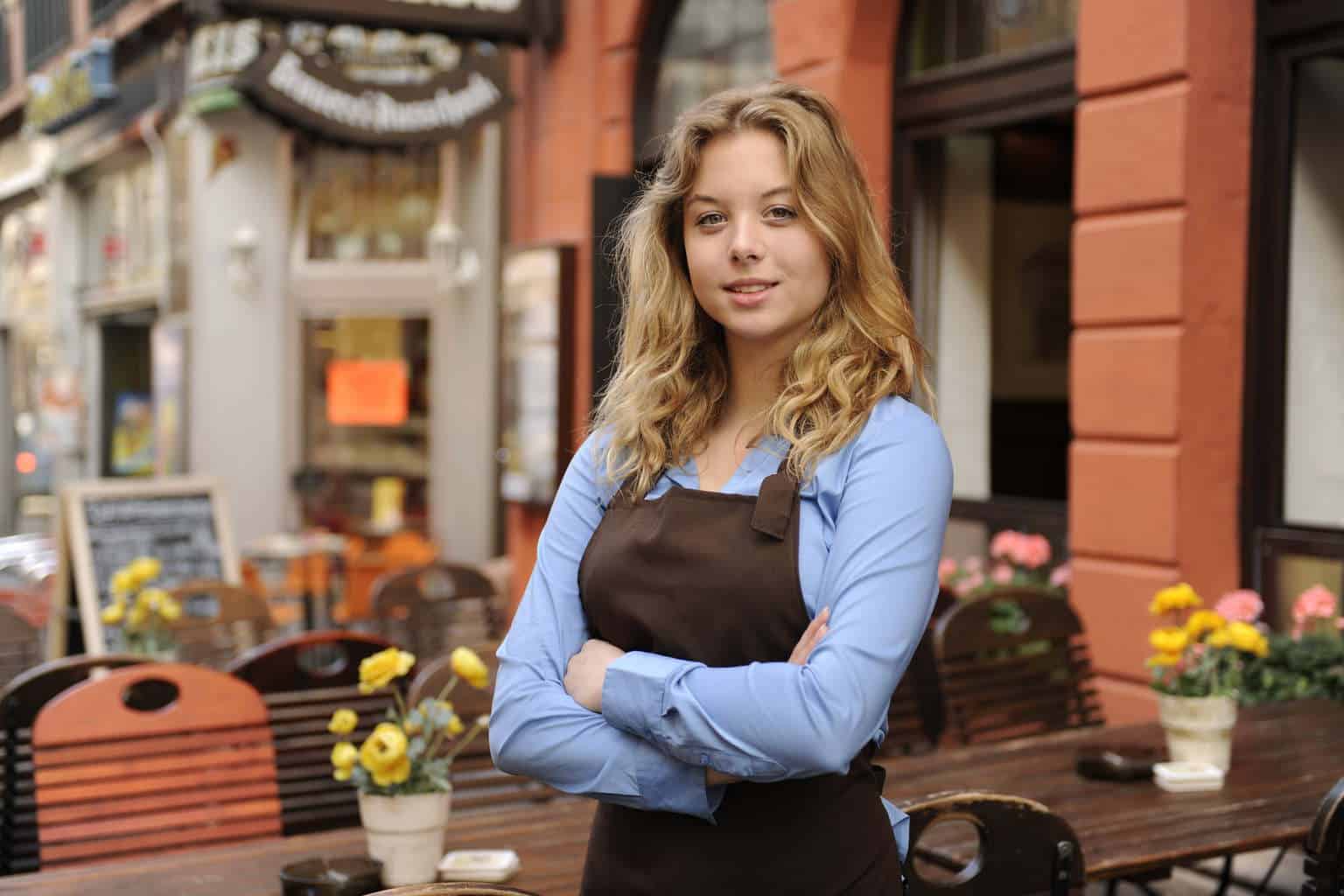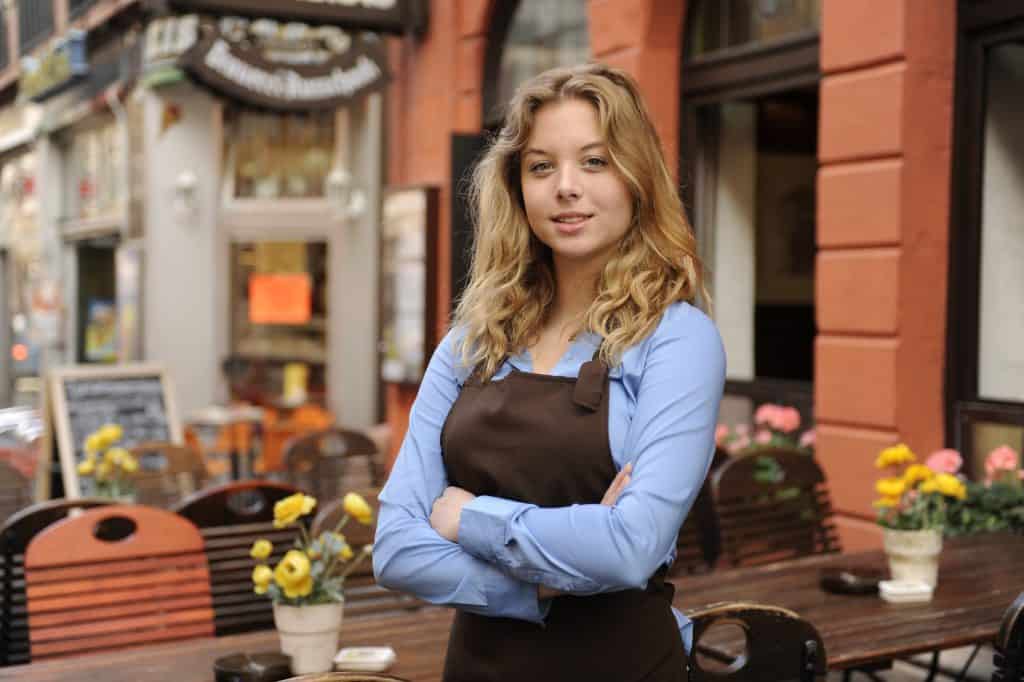 A food service manager is responsible for the day-to-day operation of restaurants or other similar establishments that serve food and beverages. They will oversee other staff members and ensure that their customers are satisfied with their dining experience, and manage the business to ensure that it runs efficiently.
The average salary of a food service manager is $88,797.
14. Plumber
The demand for plumbing services is increasing, so plumbers are employed to install and repair water pipes. This can also include fixtures and fittings, and heating systems. This job often requires plumbers to work in cramped spaces.
The average salary of a plumber in the US is $59,880 per year.
15. Police Detective Supervisors
A police detective supervisor will oversee other detectives, law enforcement and police officers in their course of duty. They will coordinate criminal cases and conduct police operations in accordance with the law. The minimal requirement for this role is to have a high school diploma with training being offered on the job.
The average salary of this role is approximately $91,090 per year.
16. A Commercial Airline Pilot
A commercial airline pilot operates aircraft. They are responsible for ensuring they have inspected their aircraft conditions, made flight plans, communicated with the air traffic controllers, and navigated the aircraft. They can have a high school diploma or commercial pilot's license to work as an airline pilot.
Their average yearly salary is $45,400.
17. Make-Up Artists In Theatrical Performances
Make-up artists diligently apply make-up designed to enhance the performer and give them a specific look as a character in their theatrical performances. As a result, their job prospects are good; they can work on different sets to enhance their resume and use different make-up techniques.
A make-up artist's average salary is approximately $75,730 per year.
18. Mechanic Supervisors
A mechanic supervisor is in charge of supervising mechanics, and they will assign work based on the individual skills of the mechanics and review their work performance. A mechanic supervisor will also maintain the safety procedures, investigate any workplace accidents, and report on them as necessary. It can take less than five years of experience to be able to become a supervisor, and it is possible to progress well in this role.
The average salary of a mechanic supervisor is $67,460 per year.
19. Correctional Supervisors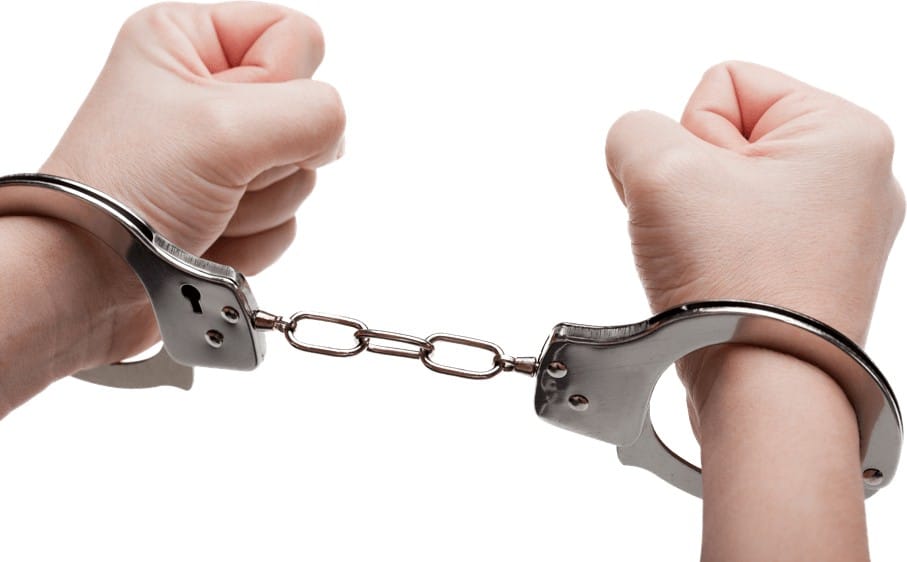 The supervision and coordination of jailers is a role that does not require a degree. However, they oversee the jailers in terms of their discipline and welfare, and they must also enforce the rules and regulations of the facility. Sometimes they work in hazardous conditions.
The average salary of a correctional supervisor is $63,730 per year.
20. Farm Workers
Farm workers do not require a high school diploma and can have less than five years of experience as an apprentice or employee. The job involves supervising agricultural workers in terms of paying their wages, providing resources they require, such as food and water, and ensuring that their needs are met for shelter and transportation.
21. Executive Assistants
An executive assistant can work without having attained a training course or degree as they are able to work with their office experience and skills at a basic level. Their job requirements are usually to support other staff members in their communication, research, and the compilation of reports.
Widely accepted as a job role in an office environment, many jobs are usually available. However, administrative assistants need to have the skills to be able to use the communication equipment to a high standard with a certain amount of skill and application.
The average salary of an executive assistant is $60,890 per year.
22. Court Reporters
A certificate can be completed in college or at a technical school, and the certifications can prepare for the typing speed exams and a license. Work in court usually includes completing transcripts of the court proceedings, the hearings, and also court reporting. Working in a legal environment can provide much job satisfaction, and it is an important job as it affects people's daily lives.
The average salary for a court reporter is $60,130 per year.
23. Agricultural Managers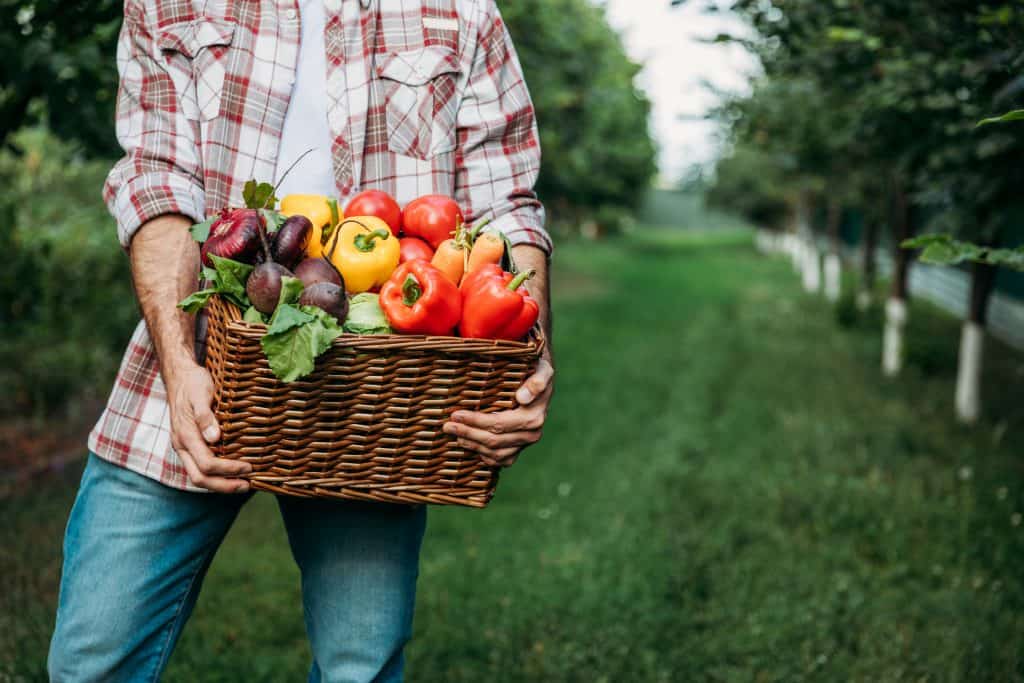 Agricultural managers work on farms and ranches and are usually hired to produce livestock, crops, or dairy. However, farming has increased in efficiency over the years due to technological advances, so that agricultural managers may be in less demand than before.
The average salary for an agricultural manager is $71,160 per year.
24. Lighting, Media, And Communication Workers
This field has many opportunities, and the job roles can vary. Whether it is in radio broadcasting or motion picture, it can be a bespoke job according to the requirements of different companies.
The average salary for lighting, media, and communication work is $73,460.
25. Post Office Worker
Post office workers can have on-the-job training, so they do not need to have an educational background as an entry requirement to work in this sector. Their primary duty is to deliver letters, parcels, and documents to people's homes and businesses.
The route of these can be by foot or by a form of transport such as a truck. There are also other duties which include collecting money for postage that is due or sorting mail.
A post office worker's average salary is $51,730 per year in the region.
Other benefits of this role are that annual leave can be accumulated, and the company pays for life insurance. In addition, they also offer some health benefits, which are paid for by the postal service.
26. Scuba Instructor
A scuba instructor is a job role that does not require a degree. They will usually need to have their own scuba gear but are generally affiliated with a scuba school for their business. Job duties are likely to be minimal daily in the office. However, it requires some personal responsibility and safety protocols for others who wish to be taught how to scuba dive responsibly.
There is also a vast amount of necessary training, and knowledge, and then there is the maintenance and upkeep of the scuba gear, which is not to be misunderstood as it holds importance.
The average yearly salary for a scuba instructor is $29,914, which is not particularly high, although it is more of a lifestyle choice. Therefore, the outlook for the quality of life for this type of role is likely to be good.
27. Aerial Photographer
Aerial photographers usually travel in planes so that they can capture photographs of different buildings and landscapes to develop high-quality imaging in aerial photography via aerial tours.
Their annual salary is in the region of $80,832, with some specialist aerial photographers making more than $300,000 per year.
In Conclusion
Overall, studying for a degree is not for everyone. Even a 2-year associate's degree may be too long for someone to dedicate their time to if they are not focused enough for career self-actualization. They may need to see a career advisor to develop more of a career strategy and have a journey to career self through studying certification or learning technical skills rather than a degree.
It is worth researching the employment opportunities and growth projection for roles that will do well in the next few years and those likely to have below-average growth to ensure that a stable course and career is selected.