An esthetician or aesthetician is someone who is licensed to provide skin care treatments to clients. Becoming an esthetician is possible, given the job opportunities available for an exciting career. The beauty industry is certainly growing year after year, and the demand for esthetician professionals is also increasing.
This article should help you to consider your options when approaching this type of job role and how to become an esthetician if you want to work in a spa or saloon. Learning the necessary information can help you determine whether this job role is right for you.
What Is An Esthetician?
An esthetician or aesthetician is usually defined as someone who is licensed to provide cosmetic skin care treatments in the beauty industry. An example is whereby a facial is performed, which generally includes using beauty products on the face, such as an ointment or cream.
Other services, such as applying makeup, could also be offered, dependent on the customer's needs.
An esthetician could also be described as a skincare professional seeking to resolve a concern or provide a service to enhance the skin and make it look healthier and more beautiful.
It could form one of the women's many beauty treatments as part of their skincare routine.
An esthetician will usually focus on what treatments they can offer to prevent the signs of aging, help to improve the appearance of the skin, look at the skin's health and make suggestions on how it can be enhanced and methods to best protect the skin from the effects of exposure to the sun by using products such as sunscreen or just by reducing the exposure to the sun overall.
An esthetician will perform a consultation where they will consult their client on their specific individual needs and what can be offered. They can then follow a course of treatments, or it may be more of a pamper day.
Estheticians may have their own clinics or work to provide services in locations such as spas and salons. The treatments performed are usually surface bearing so that they will have short-term results due to the non-invasive type of treatments, and the treatments are generally applied to the surface of the skin.
Many people will visit an esthetician to seek out some form of pampering as part of a spa day or to gain more skincare advice and the type of products that will help alleviate any issues.
Some concerns people have about their skin include acne, wrinkles, damage from the sun, and dry lines. The worries about the skin can also extend to unwanted hair on the face or other body parts. The esthetician can suggest hair removal treatments.
Some Of The Services Offered By An Esthetician
The esthetician industry is competitive, so that other services may be offered to customers as an incentive. An esthetician's services include facials, aromatherapy, pore cleaning, chemical peels or body scrubs, and exfoliation.
Makeup application is another beauty treatment that an esthetician can offer to clients who attend the salon, beauty clinic, or spa for their treatments or cosmetic skin treatments.
1. Facials
Facials are designed to enhance the skin by cleaning, exfoliating, and nourishing the skin so that it has the best appearance possible. Facials range from a classic facial, including a massage, to a more specific treatment to treat acne by treating the bacteria on the skin.
2. Aromatherapy
An aromatherapy facial is where essential oils are used to promote healing. It is another form of skin care treatment.
3. Pore Cleaning
An esthetician can conduct poor cleaning, which allows them to cleanse the skin of their client(s) and apply a fluid that is suitable for steaming so that the skin is softened and prepared for easier extractions so that the esthetician can clean the pores by using an ultrasonic device or skin scrubber to clean the skin.
4. Chemical Peels
Superficial chemical peels are generally adequate to boost the skin's appearance monthly, but they are less effective than a more invasive treatment that delves deeper.
5. Body Scrubs, Including Exfoliation Treatments
A body scrub usually has more natural content, such as sugar or salt, whereas the exfoliator scrub is usually more cream based as it contains exfoliating particles. Both aim to remove dead skin cells from the surface of the skin.
Some other treatments available by an esthetician include microdermabrasion, blackhead extractions, or moisturizing therapies for the body.
6. Microdermabrasion
Microdermabrasion is a minimally invasive procedure that is used to renew the skin tone appearance overall and improve its texture. In addition, it can help the appearance of skin concerns such as acne or sun damage.
The procedure uses an applicator with an abrasive surface to remove the outer layer of the skin and cause it to be rejuvenated and create healthy skin. It is one of the popular skin treatments that customers request.
7. Blackhead Extractions
The blackhead removal process is often part of a facial treatment to help to remove the debris from the clogged pore. It can then be extracted using a comedone extractor which applies pressure to the pore.
The skin will likely look smoother and have a much better appearance. In addition, an esthetician will remove the blockages from the skin, so they do not turn into pimples.
8. Moisturizing Treatments
One of the main treatments that estheticians can use to treat their clients' skin is moisturizing treatments. An esthetician is equipped with knowledge on how to best treat dry skin that may be genetic or caused by the environment. The client may also be prone to sensitive skin, or they may be using products that are not necessarily suitable for their skin, so it can cause their skin to be dry or less desirable than they would like it.
For licensed skin care and skin care treatment for skin conditions, there needs to be a regulation over the esthetician's skin services. Therefore, licensing is very important.
Types Of Estheticians
There are many different types of estheticians, although the highest-level esthetician is regarded under the National Esthetician Certification, which the National Coalition of Estheticians Associations in the US sets. An esthetician license is required to work in this sector.
There are many types of estheticians, but the main types of estheticians include the following:
1. Medical Esthetician
Although not medically trained, medical estheticians work in a clinical environment as they will be involved in plastic surgery clinics, hospitals, and medical spas where plastic surgeons conduct the treatments.
Estheticians in this sector are qualified and licensed to perform procedures on the skin within a clinical setting. This does not mean that they will carry out medical procedures due to the use of the word medical. Medical estheticians can also be referred to as aesthetic nurses.
They can be involved in Botox or what is known as an anti-wrinkle treatment instead of any cosmetic procedures or surgical procedures. Licensure requirements are strict, and the requirements for licensure should be abided by.
2. Skincare Specialist
A skincare specialist provides treatments such as cleansing areas of the body to enhance their physical appearance. They usually have a passion for skincare and the use of skincare products. They will want to ensure that their customers have beautiful skin. A skincare specialist will usually work in salons or spas and are typically self-employed. They may have a varied schedule and have control over their diary for appointments.
To become a skincare specialist, there is a requirement to complete a cosmetology or esthetician program, which is state approved. In addition, an examination known as a licensing exam is also a requirement to offer services.
This industry sector is growing, with more skincare specialists employed than any other occupations in the industry. However, it is still expected for a skin care professional to have a cosmetology license or esthetics license to be able to practice in their profession.
3. Waxing
Specialists conduct waxing on their clients with their expertise. They may also offer facial and body treatments as part of their packages.
Waxing areas of the body can include facial hair, eyebrow hair, or other areas of the body, such as the chest and legs of a man. In addition, a woman may have her more intimate regions waxed to have a nice bikini line for when she next wears her bikini and have more confidence in wearing it.
Laser hair removal is also an option that an esthetician could offer. Laser hair removal is a good option for those who want hair removal that lasts several months, and if it is effective, it may last for years. Hair will eventually regrow, although it usually returns finer and will be lighter in color. Long-term hair reduction comes from regular laser treatments.
4. Spa Therapist
A spa therapist can perform several treatments, such as massages and wellness therapies. These treatments are based on their client's specific needs, and spa therapists are usually employed in spas, hotels, and resorts where their clients can be pampered and tended to.
Initially, the spa therapist will welcome their clients into the establishment and provide further information about the treatments available, including any special offers. In addition, other products such as lotions, spa treatments that clients can use at home, or even makeup may be offered as an upsell to clients. Other products may include bath robes and slippers.
A thriving spa therapist will be able to keep up to date with the latest advances in the industry and promote the latest treatments to their clients. In addition, they need to possess excellent customer service skills and be able to perform different types of therapies on their clients.
Communication skills are essential for spa therapists to be able to adjust their massage techniques to their client's requirements and to make them feel comfortable and at ease. The massage should be explained carefully to guests and ensure they are happy to proceed with the treatment.
If there are any issues, such as accidents, then these should be reported per the company policy and dealt with by the supervisor.
The esthetician should sanitize all equipment, and the room materials should be changed between treatments for clients. Equally, the stock levels of consumables should be maintained, and any shortages should be dealt with and replaced.
5. Facial Specialist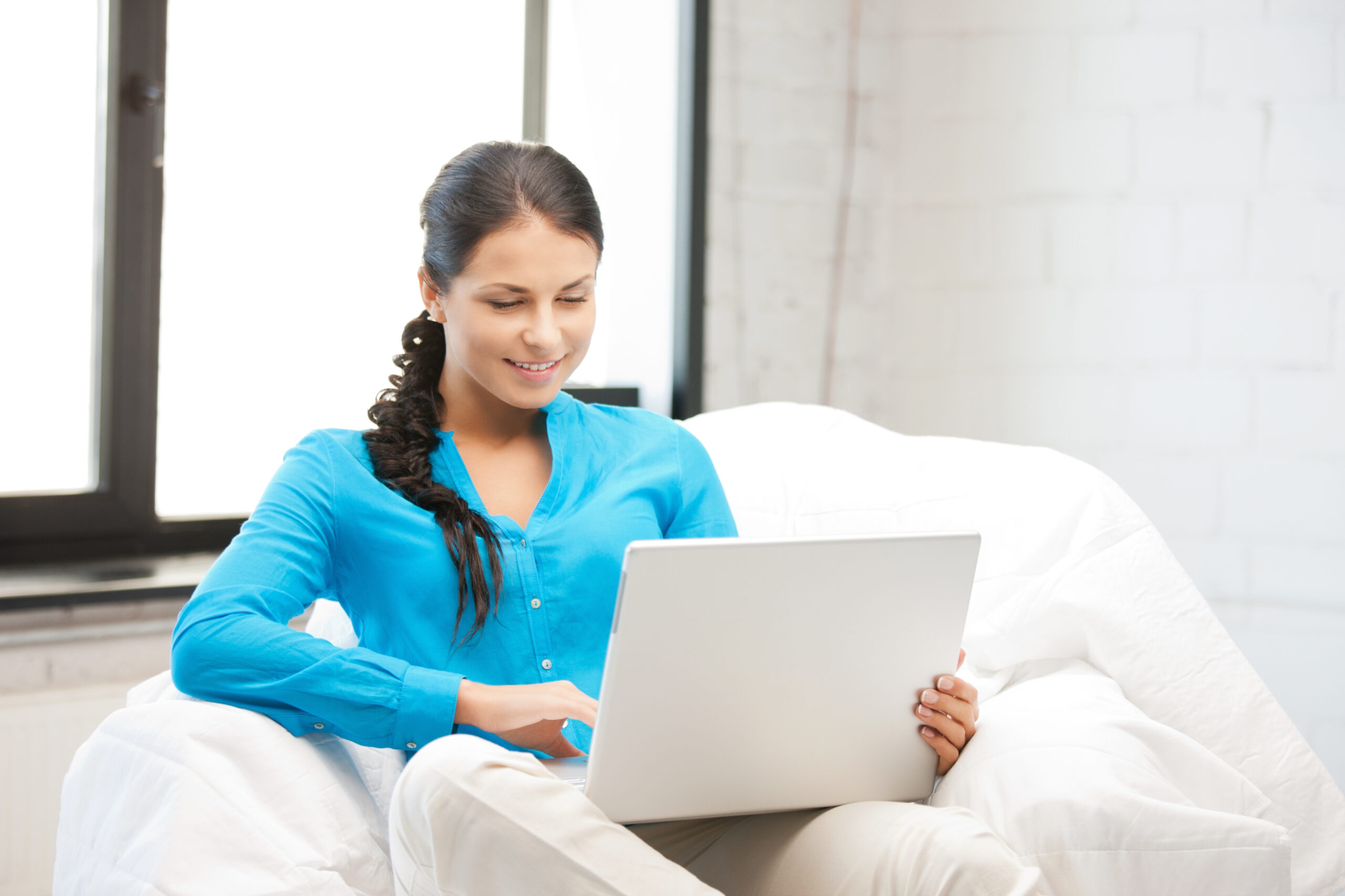 A facial specialist usually enhances a person's appearance by performing several facial treatments, such as cleansing or exfoliation. They can also perform waxing or use laser treatments on the face to remove unwanted and unsightly hair. A facial specialist should first asses the skin quality of the client and then consult their client on the best options based on their skin quality.
For example, an exfoliation treatment would allow dead skin to be removed and the skin layer revitalized. Equally, an esthetician can treat fine lines or wrinkles using chemical peels. The skin is then cleansed, and any residue is removed to create a more esthetically pleasing appearance for the client.
The esthetician could also advise on the best facial washes, creams, and lotions to continue with a skincare routine. They may also offer a makeup service where they assist their client with applying makeup. Basic makeup training can be studied by the esthetician and then advanced.
How To Become An Esthetician
You can become an esthetician by developing expertise in the school of esthetics. It is imperative for an esthetician to keep up to date with the latest advances in the industry and to promote their knowledge and application of the latest techniques and beauty treatments that are on trend.
By completing a recognized qualification and being under the supervision of a more advanced esthetician, it is possible to obtain licensing for work. The requirement for most programs is to complete at least 600 hours of coursework and be adequately trained under the supervision of a senior supervisor. This will ensure that licensing is possible and so it meets state requirements.
The programs include theory and practical applications so that the esthetician can perform treatments with the background knowledge. This should also include correctly cleaning and sanitizing materials used during the treatments. In addition, they will need to complete a practical examination.
The applications of facial products and makeup should be safe, and there is a duty of care in terms of checking if the client has any sensitivities or allergies to any of the products used during the treatments.
Most aspiring estheticians will base their decision on what college to choose for their studies based on the price and location. Other factors may include the class size or evening classes that are more convenient if the aspiring esthetician has other commitments.
The National Interstate Council on State Boards of Cosmetology (NIC) created the National Esthetics examinations. Once the assessments have been completed, the student can be licensed after attending cosmetology school.
Here are a few steps to follow when it comes to how to become an esthetician:
1. Enroll In A Cosmetology Or Esthetician Program
Enrolling in a cosmetology or esthetician program makes it possible to become a professional dedicated to helping people improve their skin.
Becoming a skincare specialist can take approximately six months, depending on whether the schooling is full-time or part-time.
Estheticians require intensive training for an esthetics program, so they need around 600 training hours. In addition, to be able to acquire an esthetic license requires a thorough understanding of the skin and the technology used in advanced treatments such as the use of laser treatments.
In addition to their training, estheticians should demonstrate that they have a personality that gives their clients confidence and that they can meet their clients' needs.
Before enrolling in an esthetician school, it is worth making sure that the program suits your needs as there are many variations to the courses.
It is imperative to ensure that the state recognizes the course in which the work will be completed to approve it.
The nationally accredited programs can be checked on the NACCAS accrediting body website. NACCAS stands for the National Accrediting Commission of Cosmetology Arts and Sciences, which is the leading body.
For a reputable school, the ASCP Premier school currently offers a 600-hour esthetician program that complies with all of the Colorado state board licensing requirements for examinations to become a licensed esthetician.
Highlights of the program are no application or registration fee, and the tuition expense of $7000 allows for the entire course to be paid. There is also a small class size of up to 12 students at the licensed school.
2. What To Expect In Esthetician School
You can expect to learn about the skin's anatomy and physiology. The skin's structure will be studied, which will help determine some common diseases that affect the skin. The course is structured to inform the practice of improving the quality of someone's skin.
Once estheticians have completed their training, they can look forward to a rewarding salary and a bright career. An esthetician that has been trained can earn around $17.93 per hour, which is approximately $37,300 per year for what is expected to be a 40-hour week.
However, as with many other jobs, the pay and job prospects depend on the location and the level of experience on the application.
A career in esthetics takes time and determination for a career journey as there are many steps to take along the way. However, with the esthetician career mapped out with the proper toolkits, an exciting career path is likely.
3. Obtain A State License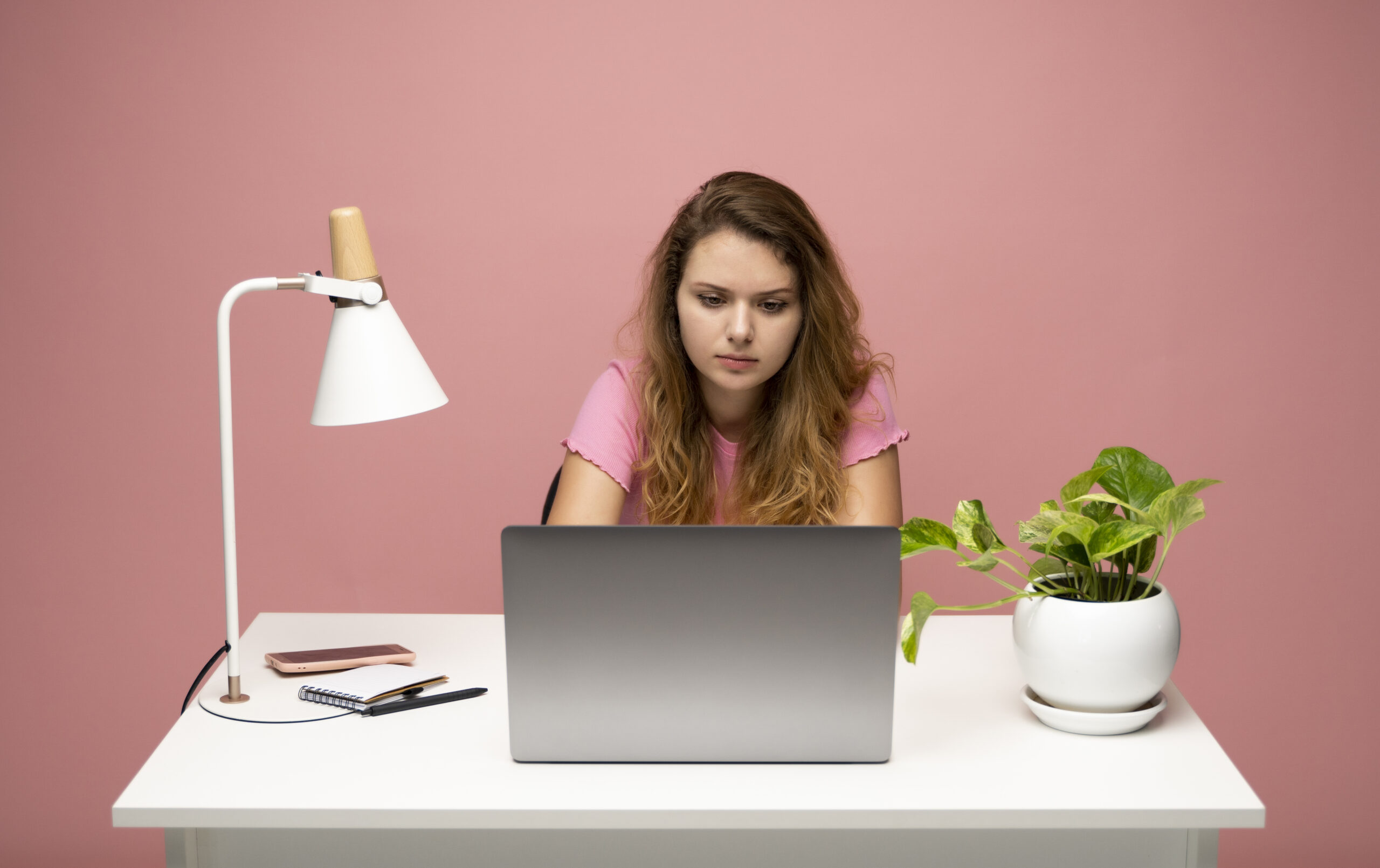 Each state might have different requirements for obtaining a license. Therefore, you can receive a state license per the state's requirements.
To apply for the license, an esthetician must provide evidence of a completed apprenticeship or training program. The evidence must then be submitted to the state board, and the license fee must be paid.
The board of cosmetology requires esthetician licensure to be valid, so it is essential to renew your license to ensure you remain licensed to practice.
4. Required Exams
The required licensure examination for an esthetician is to pass the National Interstate Council of State Boards of Cosmetology exam, which is the final stage of becoming a licensed esthetician. In addition, there is a requirement to complete both the practical and the written examination. Most states require this to be completed, and they are closely monitored to ensure that they adhere to the guidelines.
The written examination is for approximately 90 minutes and is administered on a computer, covering specific subject matters such as microbiology.
The practical exam requires testing on many activities, including the setup for workstations and the treatments themselves, such as exfoliation treatments. These can be conducted on a mannequin or live model. The fees vary state by state; the exams are usually approximately $39.
5. Consider Pursuing a Certification
The certification process is worth considering if pursuing the certification is viable for the future. More career options are available in this sector than many others for a successful career.
Successful estheticians can complete more advanced treatments as they progress in their careers.
6. Gain Experience In The Field
Gaining experience in the field is vital to work in different settings such as clinics. As a result, the skincare industry is developing in conjunction with clinics and esthetician settings.
It is possible for an esthetician to conduct their own business by opening their own clinic and even freelance their services to companies such as television and production companies.
7. Apprenticeships
There is an alternative to a traditional beauty school. The most positive aspect of enrolling in an apprenticeship is that the training is completed on the job, and the theory is learned in the classroom for the apprenticeship hours for study. It is notable to search for apprenticeships online or in a school directory.
The benefit of working on an apprenticeship scheme is that there is a 1-1 training in-house in the salon or workplace. Apprentices usually start by observing their sponsor, and then they progress on to working on various techniques on customers but still under supervision. Of course, they would need to buy their own tools, but the apprenticeship would usually be funded, and the students may be eligible to be paid for their work at their place of work.
The apprenticeships require 3,000 training hours, although it can vary from state to state. The cosmetology state board is an excellent place to start researching more about modern apprenticeships in the field.
For the salons and cosmetologists to be able to offer apprenticeships, they need to be licensed and meet the requirements set by the state licensure. Therefore, it is important to ensure that the apprenticeship is legitimate and that the requirements have been met. For example, an applicant must be at least 16 years of age and have completed their 10th grade. They must also have committed to their training and submitted their application and fee to be fully considered and enrolled.
Traditional beauty school options can be researched online if apprenticeships are not viable.
Apprenticeships allow students to prepare for their licensure by completing their hands-on training and having some mentorship directly in a salon. They can obtain their training through these schemes and permit licensed beauty schools in states such as Alabama, California, Hawaii, and Nevada, to name a few.
There is a demand for the industry, so the career is at an all-time high with many qualified candidates who would like to work in the industry. The downside is that it makes for competition, and a competitive industry then demands high expectations for the right candidate.
This type of apprenticeship can also allow prospective stylists who wish to embark on the hairstyling industry as a career to have access to work in a salon immediately after they have completed their training and licensure.
8. Training Hour Requirements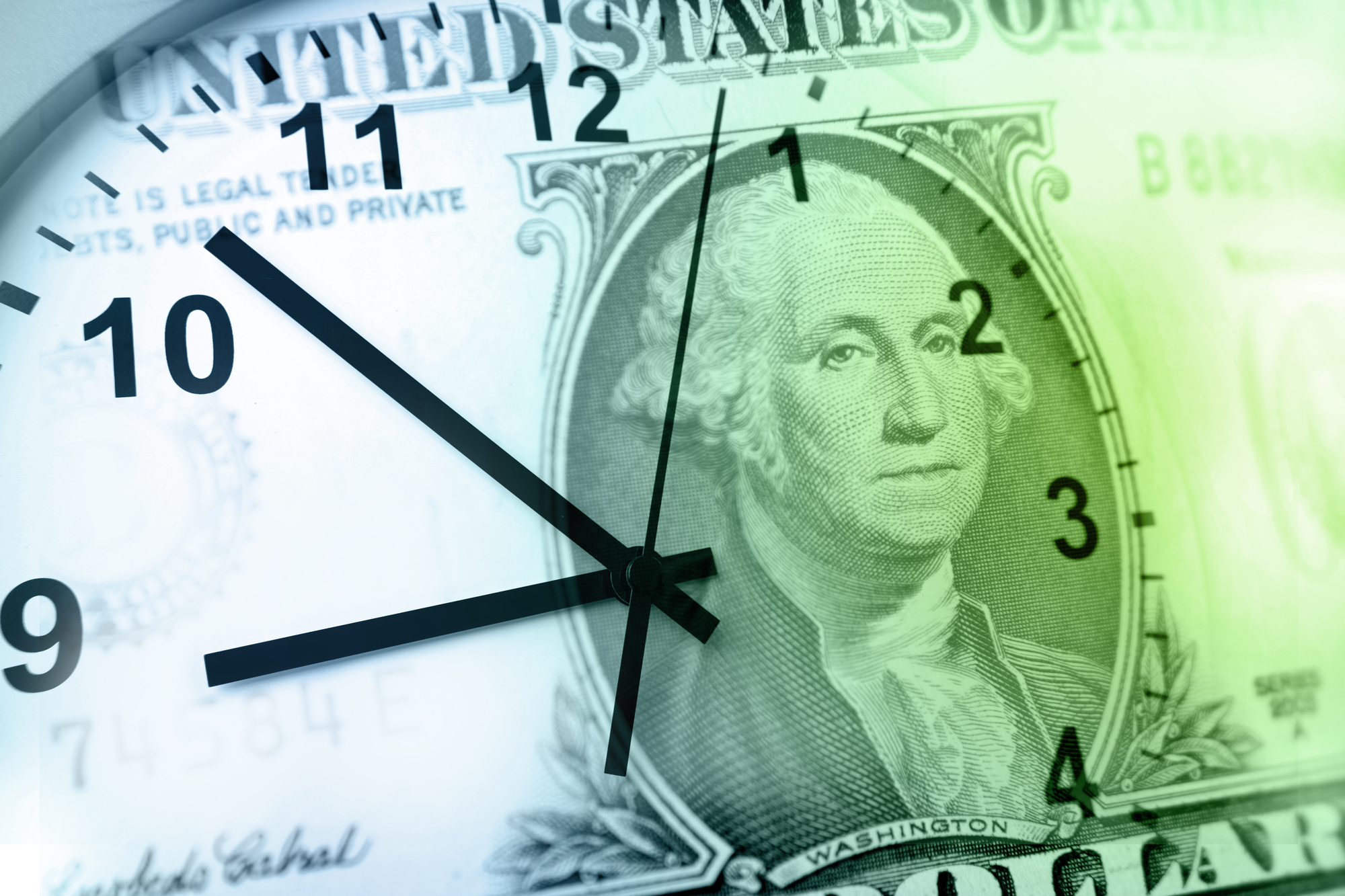 The requirements for training hours are at least 600 training hours for coursework.
9. Continue Your Education
Continuing with Education in esthetician school can be beneficial for long-term goals to be achieved for becoming one of the expert skincare professionals from esthetics school. An esthetician can then proceed to advanced training in specialist training courses to continue professional development. This is more likely to be hands-on training as they can develop their knowledge. Community colleges should offer classes like this, so some research is required to discover what is available.
An esthetician training program or cosmetology program can offer practical training, which is classed as specialized training.
Frequently Asked Questions
How Much Do Estheticians Get Paid?
Estheticians get paid approximately $59,7797 per year in the United States. According to Indeed data, this is the national average salary for an esthetician. However, the salary of an esthetician can vary based on several factors, such as the location, experience, certification, any specialization the esthetician might have, and the company they work for.
In South Carolina, the average salary of a medical esthetician is $47,606 per year, according to Salary.com data.
What Qualifications Do You Need To Be An Esthetician?
The qualifications you need to be an esthetician include a high school diploma or GED, licensing in esthetics, massage therapy, or cosmetology, and proven experience working in a role as an esthetician. In addition, sound knowledge of the anatomy and physiology of the body needs to be considered with different massage techniques known and with a working knowledge applied.
The most suitable spa therapist will be defined by their enthusiasm and knowledge of massage techniques. They should not have low energy and should present themselves positively with effective communication and presentation skills. Some questions could be asked of the esthetician in their role.
Inappropriate guest behavior may be an issue, so the esthetician should have the ability to be able to communicate with their client effectively. They should ensure that the client's behavior is suitable for the treatments. Anxious clients should be made to feel at ease by offering excellent customer service and patience being provided to them.
How Much Does It Cost To Become An Esthetician?
It costs up to $6,000 for a basic esthetics program at a college, and it can take approximately six months to complete as an education requirement. However, esthetician schools can vary, and If the course is completed in a private school, it could cost up to $12,000 for a 6-month esthetician course.
Student benefits can be an excellent perk to enrolling in a college course, as a student can access discounts at some retail stores. It also allows access to an exclusive career guidance portal or careers advisor.
If you are an older student, you can expect to gain some worthwhile life experience from meeting people of different ages and getting to know them personally and academically. This is also an attribute in your career.
An older student can bring a unique perspective into the classroom and provide valuable insight and information. By having experienced more things, a more senior student can be an attribute to a classroom.
It is likely that older students are more motivated to work hard and appreciate higher education and may have fewer distractions than their younger counterparts.
Precise goal setting is more commonplace with older adults, so they are likely to be clear on their expectations and goal setting. They may be able to graduate sooner due to their likelihood of wanting to work and study hard.
It is also possible to access other services in school, such as a canteen or careers advisor office. In addition, the school may offer financial assistance on the application, and older students may have more funding available overall.
Resources such as study books, stationery, and general expenses of transport to and from the college may be funded on the application, or there may be options to apply for a student loan at a local bank. However, financing the course may be an issue for someone making a career change and has outgoings with their family, house, and car, so it may be more challenging for them to fund.
Younger people may also be eligible for help and support with some financial assistance on application. It is worth consulting the college literature to make sure or ask questions about what may be available when applying.
By showing more commitment to a course, there is a higher pass rate of success, and older students are likely to have gone through the process of studying in the past, so they have more transparent expectations.
It could be possible to get some discounts or even have a funded place on some college courses or some financial assistance with resources.
How Long Is Esthetician School?
The esthetician school for esthetics education usually takes approximately 6 months to complete, although it depends on the school's availability.
In Conclusion
The esthetician should show their industry knowledge by checking whether their client has any medical conditions or contraindications before they proceed with any treatments. Overall, an esthetician should be adequately trained to be able to apply and have everything in place to qualify. By building up their training qualifications and obtaining their licensure, an exciting career as an esthetician is undoubtedly an option to explore further and become a reality.