Freelancing has taken shape across the world. Statistics show that about 31.4% of the workforce around the globe are freelancers. This number has been growing and is expected to continue growing due to digitization and improved technology.
A freelancer is a self-employed professional who doesn't commit to long-term contract jobs but works for different clients. Freelancers work as content writers, transcriptionists, translators, web and mobile developers, and graphic designers, among other fields.
The freelance field is so huge that I may not cover even a fraction of the industry. However, in this article, I will focus on some of the most common freelance jobs and everything else you will need to know about the industry.
What Is A Freelancer?
A freelance worker is a person who works for a client on a self-employed basis and does not make a long-term commitment to the employer. Instead, they manage all the work from one or more clients to ensure that the job is completed as agreed with the client.
Why Is It Called Freelancing?
Freelance is a term that combines the two words "free" and "lance." In English, it is called an etymology and was coined by Sir Walter Scott. That was the period around 1771 and 1832. It usually meant that the lance was not tied to the lord's responsibilities or services.
It was until 1903 that it was recognized as an English term and added to the oxford dictionary. It has since been used as a word to describe people who work without being tied to long-term contractual commitments.
Most Common Freelance Career Fields
Freelancing is a vast field that covers almost all sectors except some that require physical presence. From business to technology, freelancing careers are so many, and I may not even mention a quarter of them. Some include the following:
Sales And Marketing Jobs
Sales and marketing involve making the product or brand known so potential customers can buy it and you then create or make a profit. However, there is a difference between marketing and sales since the latter seeks to make a profit or close the deal while the former seeks to create brand awareness.
There are so many sales and marketing jobs, and every brand or company that operates for-profit employs a marketing team tasked with promoting the products and selling them to different clients. Of course, most of these jobs are freelance, and you can do them remotely, depending on the company. It is a promising career but requires one to possess some critical skills such as:
Customer service skills.
Strong negotiation and influencing skills.
Communication skills and decision-making skills.
Analytical and management skills.
IT And Networking Jobs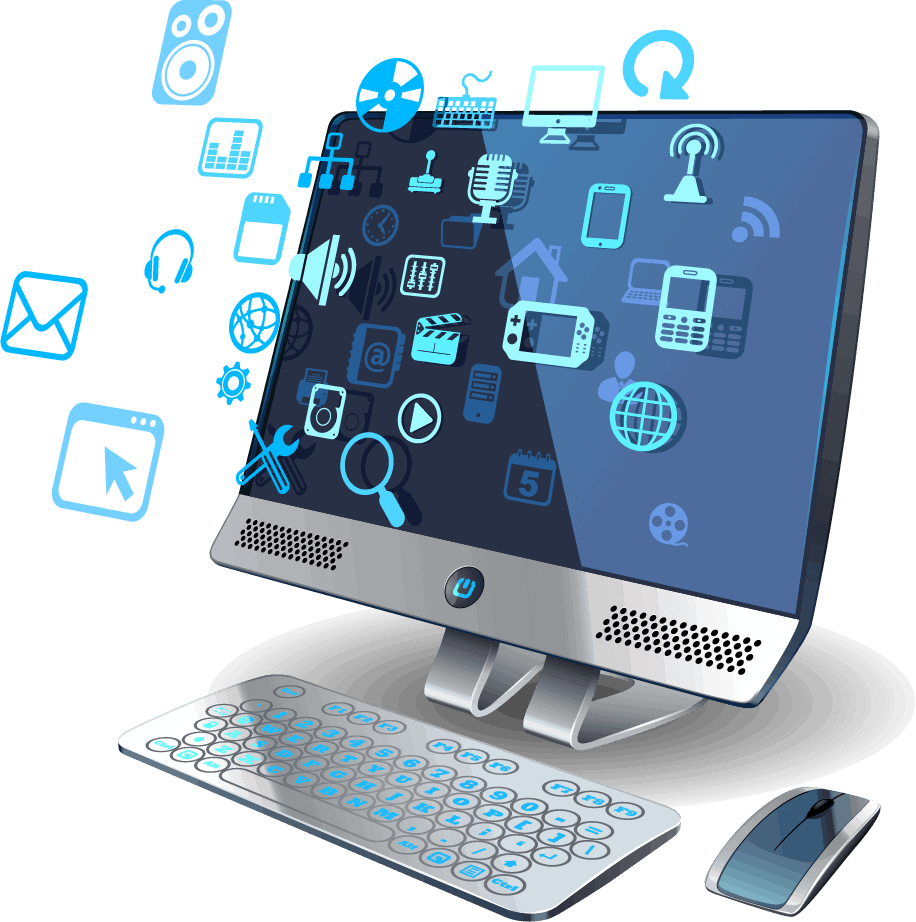 IT and networking are essential careers that involve processing, storing, and creating electronic information and data. In addition, some careers in technology and networking include communication, such as in internet devices, television networks, and cell phones.
Other examples of IT and networking include electrical computers and circuitry, audio-visual technology, software, and artificial intelligence. But, of course, this is a vast field available in most technical sectors, and some jobs that do not involve physical hardware can be done remotely.
Design And Creative Jobs
Design and creative jobs are also some of the best freelance jobs you can do. It only requires you to have good graphic, art, and creative skills. In addition, it involves creating visual arts that suit the purpose, such as for branding purposes.
If you are creative and passionate about art and design, you can use the same to create graphics and animations that are used for different purposes. But, of course, you may need to learn or get trained in design and arts to use computer software to create functional visual designs effectively.
Data Science And Analytics Jobs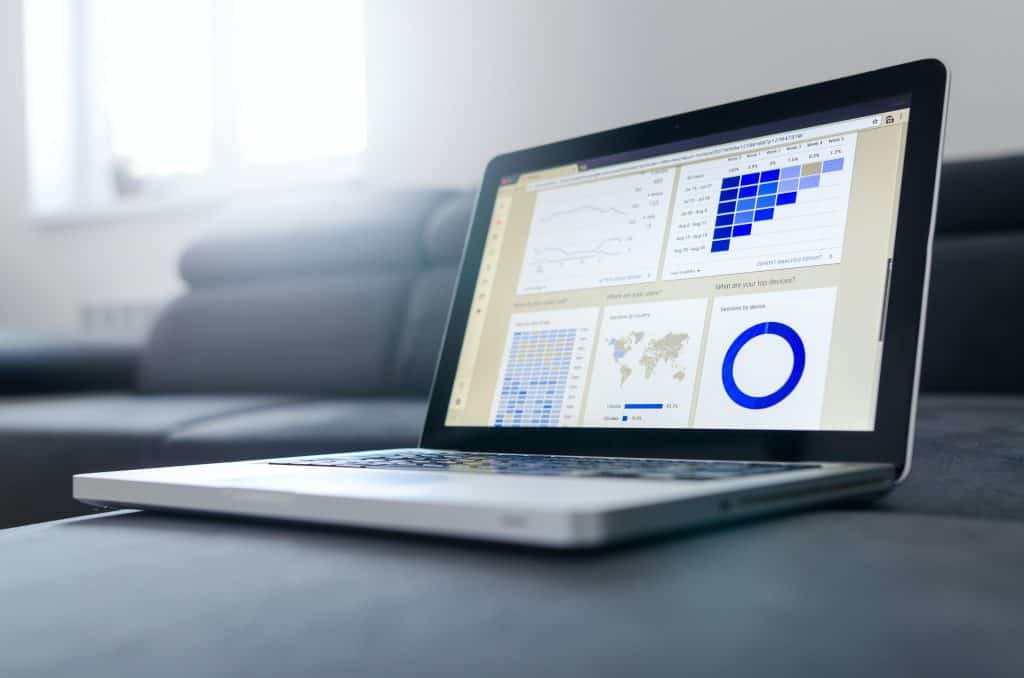 Data science and analytics involve collecting and analyzing different types of data and using them to inform the business for action or any other intended purpose. The process uses scientific methods and works to extract valuable knowledge from different sources, whether structured or unstructured data, that is then applied in various fields.
There are so many data science and data analysis jobs that you can even do from the comfort of your home as a freelancer. These jobs also pay well and are worth pursuing if you are interested in the statistics and data analysis field.
Translation Jobs
Translating means putting a piece of writing into different languages. It is a field that requires you to have sound knowledge of the two or more languages you are working with. Most linguists are knowledgeable in different languages and are into translation jobs.
Therefore, if you are to venture into this role, you must understand the languages fluently. In addition, this is a job that you can do anywhere as long as you have the required skills.
Legal Jobs
If you have graduated with a law degree and are conversant with matters of the law, there are so many freelance jobs that you can do. However, it is important to note that the legal field is a wide one that needs people for different job types and even writing legal pieces, among other jobs.
Engineering And Architecture Jobs
Engineering and architectural jobs are only for skilled professionals who have completed studies in engineering and understand engineering principles. However, if you are a passionate engineer and want to become a freelancer, it is worth noting that there are so many jobs that you can do online as an engineer.
You can be a freelancer tasked with drawing architectural designs, working on complex engineering problems, and even writing engineering articles or assignments, among other jobs.
Accounting And Consulting Jobs
Accountants and those passionate about consulting can offer their professional services as independent workers. For example, suppose you have a background in business or CPA. In that case, you can become an accounting freelancer.
There are so many jobs that include working for audit firms, doing accounting reconciliation, and business reports, among other freelance opportunities in the accounting and consulting field.
Web Mobile And Software Development Jobs
Most software engineers and developers work as freelancers. This is because there are so many freelance jobs in this field, and you can find potential clients from across the world. You need computing and programming skills to become a freelancer in web and mobile development.
In addition, you must be good in a specific area or language such as C++, Python, JavaScript, and more.
Admin Support Jobs
You can also work as a virtual assistant or admin support for a client from any field. But, of course, most freelance contracts are remotely based, and you are entrusted to perform all the duties of an administrative support specialist, including answering calls, replying to client emails, compiling records, and preparing reports.
How To Find Freelance Work
As I have discussed, there are so many freelance gigs that you can do as remote workers or online. As a freelancer, you don't need to be physically present to deliver your work since you can communicate with your client through email, skype, or any mobile app that the client prefers. Some of the best ways or methods to use to find freelance work include the following:
Freelance marketplace– some platforms offer clients to list their services so potential freelancers can apply. Such platforms like Upwork and Fiverr, among others, are the best when it comes to finding freelance job listings.
Cold pitching – this refers to emailing many potential clients to find a few who are interested in your services. If you have an email list, you can try out cold pitching, and perhaps you will find a client who is interested in the services you offer.
Owning a website – Another important method to seek clients is to own a website, then use it to describe your services and focus on growing your audience through SEO or content that targets potential clients.
Social media – social media and other professional networks like LinkedIn, Facebook, Twitter, and Instagram, among other channels, are also the best for finding clients. You can join groups that may be seeking your services or even promote your gigs on these channels.
Client referral – when you offer the best services, your former clients may refer you to their friends or networks who are seeking the same services. Therefore, if you want to find clients, it is always important to focus on delivering excellent quality work or service.
Pros Of Freelancing
Freelancing comes with numerous advantages. First, it is work you can do on your own without control or supervision. Of course, self-employed people enjoy a lot of autonomy compared to employees working for companies on a contractual or permanent basis.
To become a freelancer, however, since you are in control of your work, you need to be ambitious, hardworking, and disciplined so that you don't procrastinate on your profession or deliver substandard work to your clients. Some of the pros of becoming a freelancer include the following:
Freelancing
As a freelancer, you work for yourself or on a self-employed basis. That means you control your work and determine how to deliver on your projects without being dictated by anyone. That also means there is no long-term commitment with the client.
Independence
The autonomy you get from being a self-employed person or a freelancer is a worthwhile freedom. As I mentioned, you are not dictated by the contractual terms of long-term commitment. You are in control of how to deliver on your projects as per the agreement with the client.
Flexibility
It is also worth noting that freelancing is advantageous because you get the flexibility you want. You are not fixed on particular working hours but can set your own work schedule per the number of orders you have from the clients.
Ability To Choose Jobs And Clients
Apart from the autonomy and flexibility, you are also in charge of who and who not to work for. If you feel that the working terms are not suitable or favorable, you have the option to pick a client that you want.
It is important to note that not all clients are equal regarding working relationships. For example, some are dictatorial and never want even to make payments on time while they need good quality work on time. Therefore, as a freelancer, you can work with clients that have or value the importance of a good working relationship.
Exposure
Since you come across different clients and jobs, you get exposed to different types of jobs that work to enlighten you on specific topics that perhaps you were less conversant about. In addition, the amount of research you do on each project will also help widen your exposure to the subject.
Workload
When it comes to the workload, this is the amount of work you have to handle as a freelancer. As I earlier noted, being a freelancer means you set your working schedule and are not dictated to by anyone. In addition to that, you also choose the amount of workload you can deliver on a specified period as agreed with the client.
Since you are not on a long-term contractual commitment with the client, most freelancing jobs have a short lifespan of about one year or even less. It all depends on the client and your relationship as you work. In this period, you only accept offers you can handle within the timelines agreed.
Ability To Choose Your Work Location
Of course, most freelancing works are remote jobs that you can do anywhere. However, most freelancers work from home. As a freelancer, you can choose where to work without being dictated by the client. However, the quality of work and timely delivery are important for the client.
Cons Of Freelancing
Though there are numerous advantages to working as a freelancer, there are also disadvantages to it. Of course, where there are advantages, there must be limitations, and for freelancers, some of the limitations include the following:
Lack Of Employee Benefits
Freelance business comes with its challenges. Since you work under yourself or manage your own business or projects, and there are no long-term contractual commitments, you, therefore, lack the benefits that a permanent employee in a company or organization can get. These benefits include an insurance policy or health insurance, allowances, and commissions, among other benefits.
Possibility Of Delayed Payments
Sometimes it is a hassle to get paid, especially by some irresponsible clients who want the job done but don't want to pay for the services immediately. Apart from delayed payments, some clients may wish to exploit freelancers for their benefit but are reluctant to compensate them, and some even go without pay after spending a lot of time on the projects.
Of course, successful freelancers are paid per-project basis and, therefore, as a freelancer, if you have not established trust with your client, don't leave payments to accumulate for long before you can get paid for your services.
No Steady Income
Working as a freelancer sometimes is hard to maintain a steady income since you may not know when the client may not need your services anymore. In addition, sometimes you may be ill and unable to work or deliver the work as agreed, which also affects how much you will earn in that period.
Traits And Characteristics Needed As A Freelancer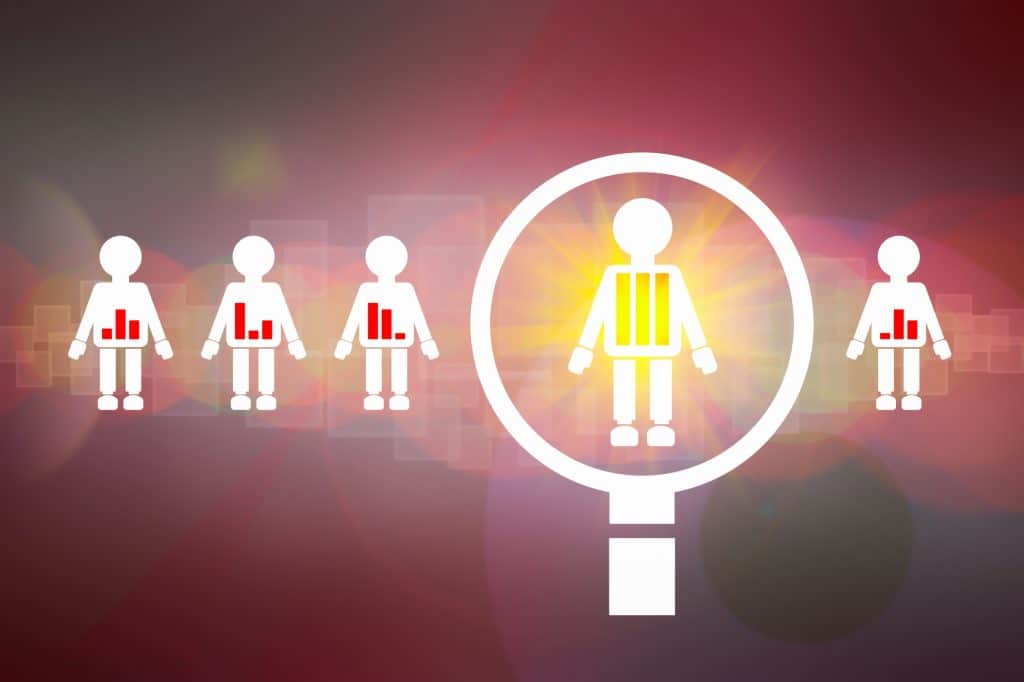 Freelancing is not for everyone. Not just anyone can manage their projects, seek freelance jobs, and be disciplined to deliver consistent quality work. Therefore, as a freelancer, you need to have some of the following traits:
Disciplined And Time Conscious
A freelancing job needs someone who is dedicated and understands the value of delivering on time. To provide good quality work, you also need to have strong time management skills and be disciplined in your career.
Ability To Work For Long Hours
Sometimes you may find a freelance job that is so demanding, and you are required to deliver on time. That means you should be able to work under pressure when the situation demands. That includes rising early and going to bed late.
Resilient And Consistent
As a freelancer, you should never relent, especially when seeking freelance work. Sometimes it may not come easy, and you must keep knocking on different prospective clients. Consistency is also a key. Business owners or clients need reliability; hence, you need to be reliable in your work and consistent in quality and delivery.
Skilled And Aggressive
To become a successful freelancer, you need not only to be skilled in your art but also aggressive. Getting a single client, especially when you are a new freelancer, is not a walk in the park. Therefore, you should be assertive and skilled.
How Much Can Freelancers Make?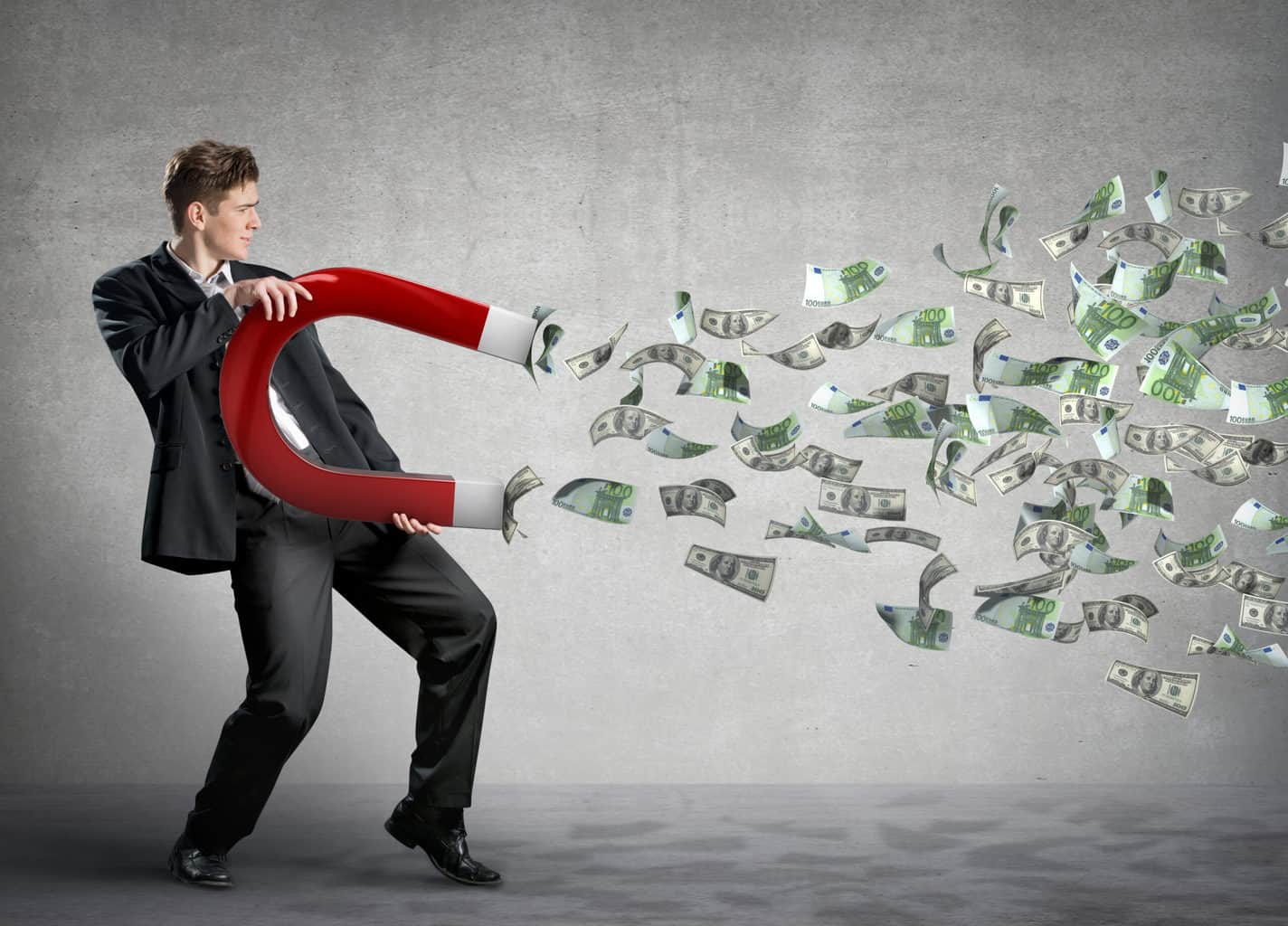 Regarding remuneration, freelancers are on different levels, and the earnings will depend on the project or area of specialization. However, it is around $20 per hour for skilled freelancers.
Earnings also depend on the freelance rates that a freelancer charges for the services. Of course, experienced freelancers get better rates than newbies since they understand their art better and tend to deliver better quality than beginners.
Steps To Becoming A Successful Freelancer
To become a successful freelancer, there are basic guidelines that you need to follow. But, of course, it is not easy, and not just anyone can manage to work remotely without being supervised. This is because some people are not good time managers and are not disciplined when working independently without being managed.
Apart from that, the freelance industry has so much to offer, and you need to be equipped with the skills. Therefore, some of the basic things that you need to become successful include the following:
Identify Your Niche
Before anything else, you need to identify where you fit. In that case, you need to search where your passion is and invest in developing skills around that niche. Of course, focusing on a niche you are not passionate about will definitely not work since it is the work that you will be doing daily. Therefore, it is crucial to focus on an area you are interested in and have a passion for.
Set Measurable Goals
One of the setbacks when working as a freelancer is setting goals that are not measurable or SMART. Goals that are not measurable tend to disappoint since you may not achieve them, which may even discourage you from the industry.
Apart from that, your goals should be realistic and achievable. You don't need to get into freelancing work with high expectations of earning thousands of dollars in a month. The most important thing is to have measurable goals and pursue your dreams gradually.
Make Friends
It is also important to make friends if you want to be a successful freelancer. Of course, not every friend is worth a visionary freelancer. It would help if you networked with other freelancers and learned what they do, the challenges, and the opportunities in the industry.
Of course, good friends are worthwhile when you are a beginner since they help you navigate faster than if you were to do everything by yourself. In addition, most successful freelancers have mentors who helped them gain traction before becoming successful. Therefore, it is worth it to invest in making friends within your line of passion or niche.
Promote Yourself Relentlessly
As I mentioned earlier, you need to be aggressive to become successful in the freelance industry. Things may not come easy, but with consistent and relentless effort, you will eventually make it.
There are so many channels that you can use to market your skills. A platform like Fiverr is just one of the best where you can create a gig and market yourself. Other social media channels or online platforms are also great for promoting your gigs until you land the best clients.
Figure Out Your Rates
The level of your experience and the quality of your work will determine your rates. You, therefore, need to work on improving your skills in your niche until you are good at it. With experience and consistent quality, you can then negotiate for better rates when you know you are at the top of the game.

Typically there are no hourly rates, just project-based pricing that you get to determine. Your rates should also be reasonable, not just for you but also for the client. If you set rates that are out of this world, you may struggle to find clients, but rates within the market range are suitable. Of course, if you are a beginner, climb the ladder from the bottom.
Determine Pricing
The market dictates pricing. Exceptional pricing is for the most experienced freelancers who deliver pure gold. That is excellent quality work that can't be compared with the average majority. Therefore, when determining pricing, check what clients seeking the services for your level of experience pay and then set an affordable price that is favorable for the clients and yourself.
Frequently Asked Questions
What Is An Example Of A Freelancer?
Which Skill Is Best For Freelancing?
Freelancing requires different skills depending on the field you want to venture into. For instance, if you want to be a graphic designer, you need to have excellent skills in graphic design and animation. Therefore, the skills you need will depend on the field you are passionate about.
What Is The Easiest Freelance Job?
In my opinion, the most straightforward job that requires little to no freelance experience is data entry. You only need computer skills and attention to detail. You don't need a degree to become a data entry clerk. Some other simple ones include that of social media manager, customer service, or virtual assistance.
Can A Student Be A Freelancer?
Yes! A student can be a freelancer. As a freelancer, you only commit your free time to work on the jobs you are passionate about wherever you are. Even working a few hours a day is enough since you don't sign any long-term contract with the client. In addition, during your holidays, you can commit that time to freelance.
Final Thoughts
At this point, you have at least understood some of the few aspects that perhaps you wanted to know about freelancing. Of course, any field has freelancers who work on different projects, and the freelancing career pays well. You only need to have the required skills and be resilient, disciplined, and self-driven if you are to be successful.