An apprenticeship program offers a wide range of opportunities in different sectors where an apprentice learns under an expert. It involves theoretical and practical learning or on-the-job training.
There are so many definitions of apprenticeship, but in simple terms, an apprenticeship refers to on-the-job training in an establishment or industry that involves both theoretical and practical training. The apprenticeship program aims to help learners gain new skills, knowledge, and behaviors to enhance their competence.
There is a lot to learn about apprenticeship, and this article gives you everything you should know about apprenticeship, types, how it works, how much it earns, and why you need to engage in the program, among other things.
What Is An Apprenticeship?
An apprenticeship is a job where one is employed and earns a salary on contract while learning the skills of the job. It can also be a combination of classroom learning and on-the-job training where one learns the skills while on the contract job for a specific period of time.
Some professions need one to go through an apprenticeship program to be licensed to practice. It is also important to note that you can start an apprenticeship program at any level, and the minimum qualifications may vary from one state to another. Most will require some previous qualifications such as college-level Mathematics and English or a college degree.
How Apprenticeships Work
As I noted, an apprenticeship program combines on-the-Job Learning with classroom training. It aims to equip an apprentice with the skills needed for the apprenticeship trade, and you can enroll as an apprentice after you graduate or even during high school.
After you have enrolled, you get the hands-on training and experience required to transition into a skilled trade. After successful completion of an apprenticeship program, you are granted a certificate of completion. This completion certificate allows you to venture into a skilled workforce or get licensed to operate in some professions.
Apprenticeship Types
Apprenticeships can be classified according to different criteria. There are different types of apprenticeships, including intermediate apprenticeship, advanced apprenticeship, higher apprenticeship, and degree apprenticeship. The main classifications or types include:
Business, Administration, And Accounting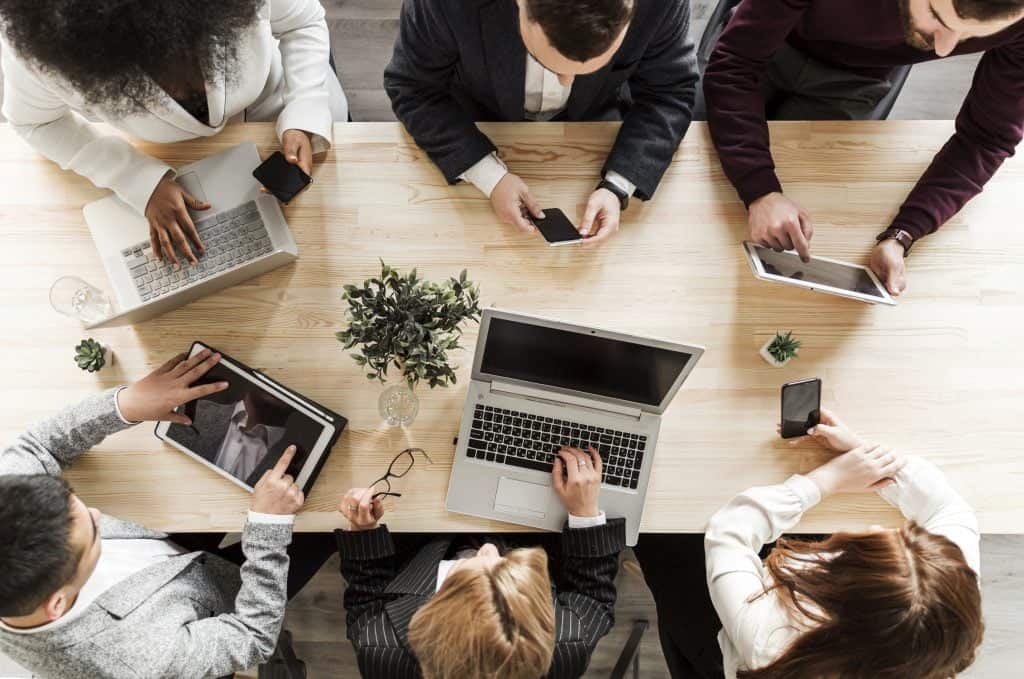 In this field, you will gain practical skills in business management, bookkeeping, banking, human resource, marketing, financial advice, and accounting, among other skills.
Health Care, Animal Care, And Social Care
Health care apprenticeship programs are offered in the healthcare sector, such as in hospitals, and cover all healthcare professionals such as doctors, occupational therapists, nurses, and pharmacists.
Animal care professionals pursue apprenticeship programs in veterinary centers, animal control officers, the equine industry, and zoos. In contrast, social care workers can work in social care centers, among other places.
Retail And Commercial Enterprise
Retail and commercial enterprise apprenticeships happen in beauty and therapy shops, catering, fashion and textile industries, hospitality, international and trade logistics, and vehicle sales, among other industries.
Engineering, Manufacturing, And Technology
These apprenticeship programs involve but are not limited to building and construction services, manufacturing processes, gas industry, rail engineering, aviation, electrotechnical, vehicle maintenance, and repair.
Sports And Leisure Apprenticeships
These are for people who want to be professional athletes or venture into any sport such as soccer, basketball, badminton, volleyball, tennis, cricket, or table tennis, among other sports and leisure activities.
How Long Do Apprenticeships Usually Last?
Apprenticeship programs can last for about four years. Some programs last less than that and even as short as 12 months, while some are longer and can go for about six years. The length of the apprenticeship program will depend on your occupation and the employer, among other factors.
The U.S. Department of Labor indicates that most apprenticeship programs last between 1 – 6 years. Depending on the occupation or employer, most of these programs would need one to complete at least 2000 work hours, while others require one to complete up to 12,000 hours or more.
How Much Do Apprentices Earn?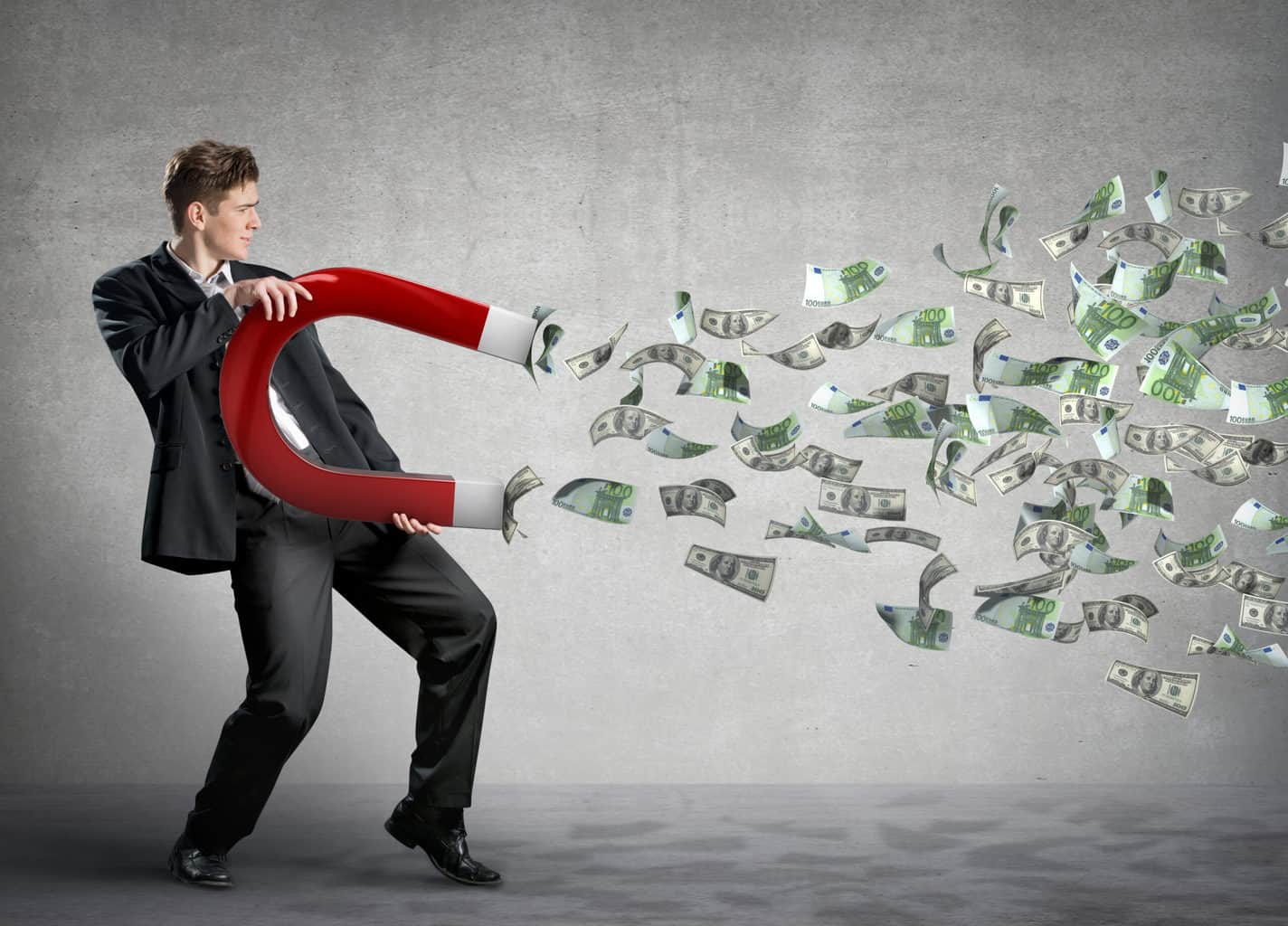 The average starting salary of an apprentice in the United States is about $36,034 per year. This depends on the occupation, your employer, and your state. Of course, other factors could determine how much you can earn as an apprentice in any industry or establishment.
Regarding earnings based on region, some of the best paying states include Delaware, South Dakota, Alaska, Wyoming, Utah, and Minnesota, among others. These states pay above $40,000 for apprentice workers.
On the hourly average, you can earn about $18.48 per hour as an apprentice worker, and the total earnings would depend on the number of hours worked, among other factors.
Why Become An Apprentice?
Becoming an apprentice is a valuable learning experience that comes with numerous benefits. As soon as you finish your classroom studies or after completing school, you enroll in this program and start earning from it.
Apart from earning after leaving school, you get mentored by skilled workers and gain valuable hands-on experience and skills. The program may also open up other opportunities for learning important skills, such as management training.
Some apprenticeship programs, such as degree apprenticeship, may be an additional requirement for you to complete your studies. In addition, it may be a requirement to get licensed so that you can venture into your trade or even get employed.
Benefits Of Apprenticeship
As an apprentice, you are placed in a work environment where you get a chance to put your theoretical skills and knowledge into practice. As I also noted earlier, it involves both trainings with classroom instruction aimed at sharpening your skills and expertise in any area you are engaged in. Therefore, some of the advantages or benefits of an apprenticeship program include:
Hands-On Training
An apprenticeship program exposes you to a work environment with experienced workers where you gain practical skills and knowledge in that field. Since you work under an expert's instructions, you can handle issues easily with guidance, which helps to sharpen your skills.
Of course, when exposed to a wide variety of the real world environment, most people become better than when they learn just by technical instruction. Therefore, as an apprentice, you can learn more by doing than by just reading or observing.
Strong Career
The other apprenticeship benefit or advantage of an apprenticeship is that it opens new opportunities for a great career. When you are engaged in an apprenticeship program, you gain some real work experience that will later land you in a promising career.
In addition to that, an apprenticeship program will help to boost your employability. Since you already have some real work experience, skills, knowledge, and a possible college degree, most employers prefer to employ workers with some work experience.
Good Earning Potential
Of course, employers pay apprentices competitive wages. Although, your earnings will, therefore, depend on your employer, state, and profession. In that regard, you already noted some states that I discussed earlier that pay apprentices well, including Delaware, South Dakota, and Alaska, among other states.
The best thing about an apprenticeship is that you don't just learn on the job but also earn from it. That makes it easy for you to make ends meet during your training process, and hence you don't have to take out a loan while on an apprenticeship program since the earnings are enough to cover your expenses.
Education
In some professions, getting engaged in an apprenticeship program is required as part of learning. According to the Bureau of Labor Statistics, these professions include carpenters, electricians, masonry workers, ironworkers, elevator installers, pipe fitters, and mechanical and installation workers.
How To Become An Apprentice?
To become an apprentice, you must first qualify for it. The minimum age to qualify for a registered apprenticeship should not be less than 16 years; for hazardous occupations, an individual applying should be more than 18 years of age.
The other requirements to qualify are the educational requirements depending on the employer or an apprentice sponsor.
Therefore, one must apply through a program sponsor or an employer to become an apprentice. You can, therefore, search for apprenticeship opportunities from different employers, then apply for them. Once you have applied, you may be required to complete some aptitude tests and pass some interviews before you are enrolled in the program.
What Qualifications Do I Need For An Apprenticeship?
The first requirement for an apprentice is to be at least 16 years of age. This is an exception for those in hazardous industries since they must be at least 18 years old. Of course, age requirements can vary from one state to another.
It is also important to note that apprenticeship programs will require one to have at least a high school diploma or an equivalent qualification. However, various employers and occupations demand different qualifications or minimum eligibility requirements.
What Careers Offer Apprenticeships?
According to the United States Department of Labor, there are over 21,000 registered apprenticeship programs in the country. These programs cut across different professions and occupations. Some of the known professions that offer apprenticeship programs include the following:
Medical
Anyone who has completed medical school and obtained a medical degree should apply for an apprenticeship program because it is a requirement to get licensed to practice in the field of medicine.
Within the medical apprenticeship period, one works with an experienced medical expert and learns the skills that would be useful in getting licensed to practice. This also enhances employability and helps one gain new skills and land many opportunities.
Other Trades
Some of the other trades or careers that offer apprenticeship programs include mechanical and insulation, carpentry, electrical engineering, iron working, masonry, pipe fitting, plumbing, and metal works, among other professions such as:
Software Technology
Software technology is a career that involves designing and developing software applications and systems to ensure that they are functioning as they should. In addition, it consists in testing those applications and maintenance, among other related functions.
This career applies engineering and programming principles to build different software solutions for other users like software engineering. It is a worthwhile career that pays an apprentice an annual salary of about $86,836, according to Zip Recruiter.
Construction Trades
The construction industry is filled with many trades requiring one to complete an apprenticeship program before being certified to trade. These include carpenters, electricians, elevator mechanics, masons, ironworkers, plumbers, and welders.
Most of these trades in the construction industry need one to have pursued some training in a specific field. In contrast, others don't even need some prior training but just completion of a high school diploma or an equivalent qualification.
Frequently Asked Questions:
There are so many questions that surround apprenticeship. If you have completed a high school diploma or pursuing a course that requires you to complete an apprenticeship, then these are a few more things that you need to know:
What Is An Apprenticeship: Simple Definition?
The simple definition of apprenticeship is that it is a job that you learn from an expert. In this job, you gain valuable skills and real work experience that help to improve your employability when your apprenticeship period ends.
How Do Apprenticeships Get Paid?
Apprentices are paid typical wages. This is the proportion of money or salary that an apprentice earns and can be a third of the salary a professional worker in that field earns or any fraction that is within the state regulations.
It is also important to note that the wage is directly proportional to the amount of work that an apprentice is required to perform. For instance, most apprenticeship programs require apprenticeships for only a third of the work that professionals in that field handle.
How Many Hours A Day Can An Apprentice Work?
The number of hours you can work as an apprentice depends on the nature of your work, occupation, and employer, among other factors. For example, in a full-time apprenticeship, you can work for about 30 hours per week, while in a part-time apprenticeship, you only work a few hours a week for an extended period.
It is worth noting that the apprenticeship program seeks to incorporate work and study. Therefore, you will have some days at work and at least a day for your studies, whether in college, university, or with your training provider.
Is An Apprenticeship A Full-Time Job?
Apprenticeship is not a full-time job. It is a program designed so that you get more hours to work and a few hours to study. Some apprentice workers are given an extended period to work for only a few hours in the week. Also, a full-time apprenticeship is not equivalent to a full-time job since it is also designed to have some days off for classroom instruction or studies.
Does Apprenticeship Guarantee A Job?
During an apprenticeship program, you learn job skills and gain hands-on experience, increasing your chances of full-time employment. Therefore, once you complete an apprenticeship program, you are almost guaranteed a job since most employers prefer candidates who have completed apprenticeship programs.
In some professions, apprenticeship is required for certification or licensing to practice. Therefore, you may fail to secure employment where licensing is required without being licensed or certified. That, thus, puts individuals who have completed an apprenticeship program and got certified or licensed to trade an upper hand when securing employment.
Final Thoughts
So, is it worth doing an apprenticeship? This is a question that most people would ask, and, of course, apprenticeship training is worth it since it helps one to acquire practical skills that are useful in the industry. Moreover, with skills and knowledge, the prospects for employment also increase; hence, apprenticeship is an invaluable program.