As a 14-year-old, you may want a job to help you afford shopping, nights out with your friends, or gifts for friends and families. However, many employers shy away from hiring 14 years olds due to child labor laws.
Fortunately, there are employment opportunities you can pick up as a 14-year-old that align with state labor laws. In addition, most teen jobs are entry-level jobs, which means you don't need prior experience to do them.
Is There Really A Job For 14-Year-Olds?
Yes! There are plenty of job opportunities for 14-year-olds that want to make an extra buck during their free time. Teen jobs may include computer tasks such as programming and organization, dish cleaning in a fast-food restaurant, and lawn mowing for the neighbors.
As a 14-year-old, however, your selection for teen jobs is limited because labor laws prohibit hiring minors for some jobs to prevent exploitation. Also, if a job interferes with your school hours, expect concerns from parents, teachers, and other concerned parties.
The best teen jobs would allow you to work within your free time without interfering with school hours or violating child labor laws in your state. Fortunately, most employers will inform you if you do not qualify for a job because you are a minor and advise you to reapply when you're 16 or older.
You can work in people's homes as a babysitter, pet sitter, tutor, home organizer, or pool cleaner. You can also provide freelancer services as a programmer or online tutor. Alternatively, you can join the foodservice chains, a local amusement park, or a theme park as a cleaner, busser, cashier, or shop assistant.
What Laws Affect The Hiring Of Younger Teens?
Child labor laws vary per state. However, the federal-state has set 14 as the minimum age for working in non-agricultural jobs. In addition, the Fair Labor Standards Act (FLSA) provides guidelines for the employment of children below 18 years in retail occupations.
According to the regulations, 14 and 15-Year-Olds, whether in private or public schools, may only be permitted to work in the restaurant industry and quick-service retail establishments.
The rules also specify that 14-year-olds can only work outside of school hours and should not work more than 3 hours in one school day. However, the work hours may be extended to 8 hours on non-school days.
Other notable rules include:
● You cannot work more than 18 hours on a school week
● You cannot work more than 40 hours on a non-school week
● You must work between 7 a.m. and 7 p.m. except on June 1 and Labor day, when the working hours may be extended to 9 p.m.
● You are limited to activities such as stocking shelves, cashiering, bagging, and non-prohibited jobs
How Old Do You Have To Be To Get A Job?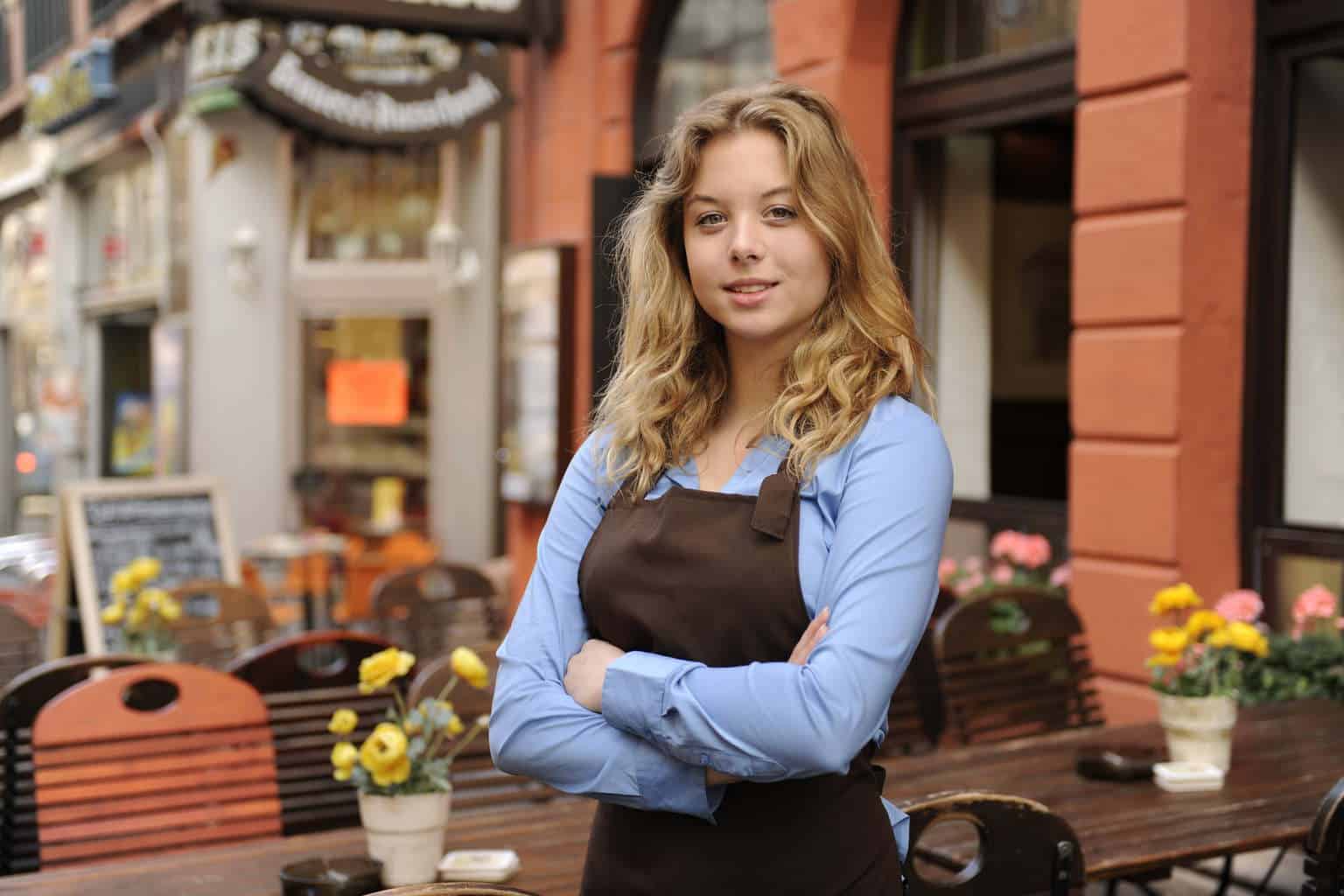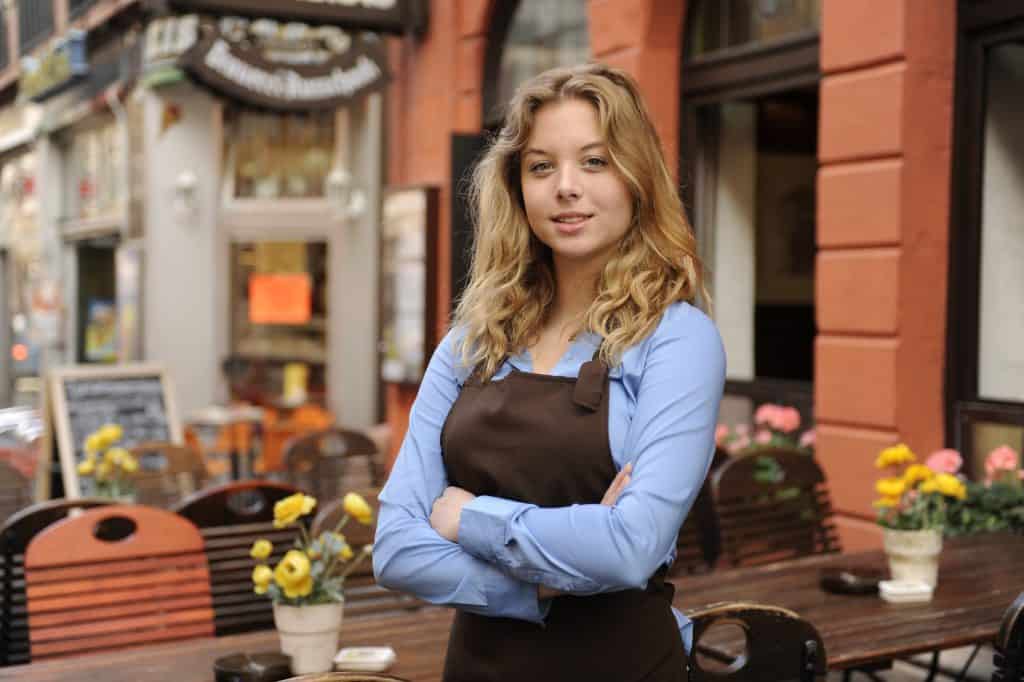 In the United States, the minimum allowable age to secure a job is 14 years. Below this age, employment is not permissible under federal or state law.
However, not all jobs are available for 14 years olds. The FLSA prohibits minors from working in hazardous occupations such as mining, manufacturing, construction, and operating dangerous machinery and equipment.
How Many Hours Can A 14-Year-Old Work?
A 14-year-old can only work 3 hours on a regular school day and a maximum of 8 hours on a non-school day. Also, if you are 14 years olds, you can only work a maximum of 18 hours on school week and 40 hours on a non-school week.
What's The Minimum Pay For A 14-Year-Old?
Yes, there is a minimum wage for 14-year-olds. According to the U.S. Department of Labor, the minimum wage for a 14-year-old is $7.25 per hour.
However, as long as you're under 20 years, your employer can pay you $4.25 per hour for the first 90 days of work. After that, employers can pay you in different ways including, an hourly rate, a day rate, or a salary at the end of the month. These methods are acceptable as long as it meets your minimum hourly wage.
Which Companies Hire 14-Year-Olds?
● AMC Theaters
● Arby's
● Baskin Robbins
● Ben and Jerry's
● Boston Market
● Bruster's Real Ice Cream
● Burger King
● Chick-fil-A
● Culver's
● Dairy Queen
● Fareway
● Giant Eagle
● Giant Food
● Hy-Vee
● Kentucky Fried Chicken
● King Soopers
● Kroger
● McDonald's
● Pizza Hut
● Publix
● Safeway
● Six Flags
● Stop & Shop
20 Best Jobs For 14-Year-Olds
Fortunately, most state laws permit 14-year-olds to work in specific fields. Examples of jobs you may qualify for as a 14-year-old include:
1. Barista: Your job is to prepare beverages such as coffee, tea, milkshakes, and iced drinks
2. Busser: Clearing and wiping tables after meals
3. Caddy: Carry golf bags, wipe golf balls, and rake sand bunkers in golf clubs
4. Cashier: Work the register in food service or a retail shop
5. Garden assistant: Weed plants, replant and repot flowers, and register plants
6. Leaf removal: Sweep and remove leaves from yards
7. Snow shoveling: Remove snow and ice from driveways and parking lots
8. Pool cleaner: Remove debris from pools and add chemical cleaners to pool water
9. Dish cleaner: Clean dishes in a restaurant
10. Blogging: Write articles and blogs for businesses and websites online
11. Programming: Become a freelance programmer online
12. Babysitting: Watch young kids when their parents are away
13. Pet walking and sitting: Care for pets, feed them and take them out for walks
Pro Tip: Rover.com is a great place to find people who want to hire you to walk their dogs!
14. House cleaning: Help people clean and organize their homes for a fee
15. Car Washer: Run a mobile car wash
16. Tutor: Teach other kids and help them with their homework
17. Newspaper delivery: Deliver newspapers door-to-door
18. Host or hostess: Welcoming patrons and directing them to their tables
19. Ice cream scooper: Scoop ice cream, combine flavors and engage customers
20. Assistant: Assist people in retail shops, flower shops, or libraries
What Jobs Pay The Most At 14?
According to Indeed, the following are the highest paying teen jobs for 14-year-olds:
● Actor: from $11 per hour
● Babysitter: from $16.13 per hour
● Caddy: from $11.74 per hour
● Cashier: from $10.55 per hour
● Dog walker: from $15.23 per hour
Pro Tip: Find people who will hire you to walk their dog on Rover.com.
● Landscape laborer: from $13.64 per hour
● Merchandiser: from $12.72 per hour
● Sales associate: from $11.06 per hour
● Server: from $11.42 per hour
● Sports referee: from $16.13 per hour
● Tutor: from $21.31 per hour
● Hostess: from $10.34 per hour
● Ice Cream scooper: from $11.72 per hour
● Theatre usher: $10.30 per hour
What's An Ideal First Job For A 14-Year-Old?
Many jobs are ideal first jobs for a 14-year-old. You can get paid to:
● Walk and sit pets
● Babysit children
● Tutor kids your age and below
● Clean leaves in people's yards
● Clean and maintain pools
● Help with house cleaning and organization
● Scoop ice cream for kids
● Work the cash register in any retail shop
● Guide customers inside shops
● Stock retail shelves
● Wipe tables in restaurants
● Clean dishes in commercial kitchens
● Work on simple computer programs
● Assist customers and business owners with organization
What Are Some Great Summer Jobs For 14-Year-Olds?
The summer holiday is an excellent opportunity for teenagers to earn an extra allowance, especially because there's no school. The laws allow you to work up to 8 hours per day and 40 hours per week without school. Here are some of the best teen summer jobs you can apply for:
● Virtual tutoring: It's a great time to be online as a tutor for kids your age and those below you. You can teach through collaboration tools like Zoom, Google Meet, and Microsoft Teams.
● Ice Cream scooper: As the heat increases, more and more people will be coming for ice cream in the summer. You can secure a position as a scooper in a truck or local ice cream shop.
● Pool cleaner: Many people use their pool in the summer and need regular cleaning services. You can remove debris and work with a more experienced pool cleaner to balance the chemical compositions of pool water.
● Designer and programmer: Many people will pay you to write code for them or design art and crafts, logos, and paintings.
● Lawn services: If you like being outside, find a job in lawn maintenance. Here, you'll mow lawns, water plants, and remove weeds.
● Dish cleaner: Approach local restaurants and fast-food joints for a job as a dish cleaner.
● Cashier: Visit several shops and retail outlets to find a job as a cashier.
● Babysitting: Ask family, friends, and neighbors who trust you to pay you to watch their kids when they're away at work or running errands.
● Pet walking: If you enjoy spending time with animals, you can get paid to walk pets and play with them. You can also offer to groom pets.
● Blogging and vlogging: The online space has multiple opportunities for you to share and get paid for creative work such as blogging and vlogging. You can make money from your platforms by sharpening your photography and video editing skills.
● Summer internships: You can get paid to participate in summer internship programs for teens. As an intern, you help the company thrive by providing new ideas while preparing to work in the future.
● Camp counselor: Most camps happening in the summer need a teen camp counselor to keep an eye on younger kids, teach them camping essentials, and guide them in the outdoors. This job is great if you enjoy the outdoors and have basic survival skills.
● Golf caddy: Visit your local golf club and enroll for a position as a caddy. You'll carry golf clubs, clean golf balls, and help players during games. This job is great for you if you're physically active.
● Movie theatre employee: Depending on your role, you may sell popcorn and refreshments, clean the theatre, guide people to their seats, or sell tickets.
● Theme park or amusement park employee: Depending on your role, you may serve food and snacks, work cash registers, clean tables in restaurants, and guide people on their amusement park ride. These jobs provide an excellent opportunity to practice your customer service skills.
● Assistant: Are you handy around the home and have great organization skills? If yes, you can work as an assistant in retail shops or libraries.
What Are The Best Apps For A 14-Year-Old To Find A Job?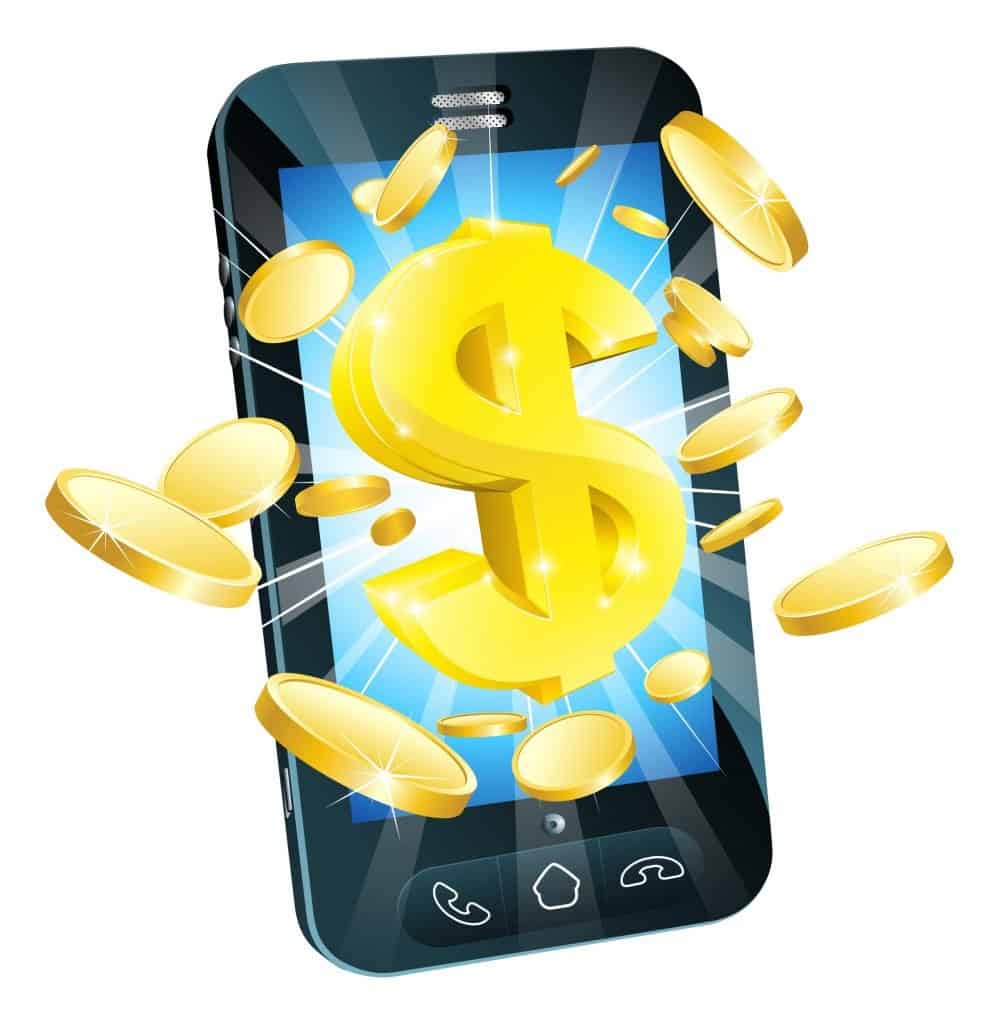 There are several ways to find jobs as a 14-year-old, including working for apps that pay. Here are the best apps for 14-year-olds to try.
● Mistplay App: This app pays you to play video games
● Survey Junkie App: This app pays you to complete surveys for companies creating new products or improving current ones
● Swagbucks App: Here, you'll be paid to participate in surveys. You can redeem your earned points for PayPal cash or use the gift cards to shop
Besides survey and video games apps, you can also use apps to be connected to potential employers looking for teen workers near you. Examples of apps include:
● Snagajob
● Care.com
● Indeed job search
● Handshake jobs and careers
● Glassdoor job search
● Fiverr
● TeeJobFind
● Skratch Gig App
What Are Good First Jobs For An Introvert, Shy 14-Year-Old?
If you are introverted, you may want a job limiting your interaction with other staff and customers. Some of the jobs you may find suitable include:
● Dish cleaning
● Pet walking
● Virtual tutoring
● Shelf stocking
● Dog and cat groomer
● Paper route
● Lawn service provider
● Pool cleaner
● Librarians' assistant
● Animal shelter assistant
● Blogger and photographer
● Programmer
● Designer
● Digital artist
What Job Can A 14-Year-Old Get With Knowing Python?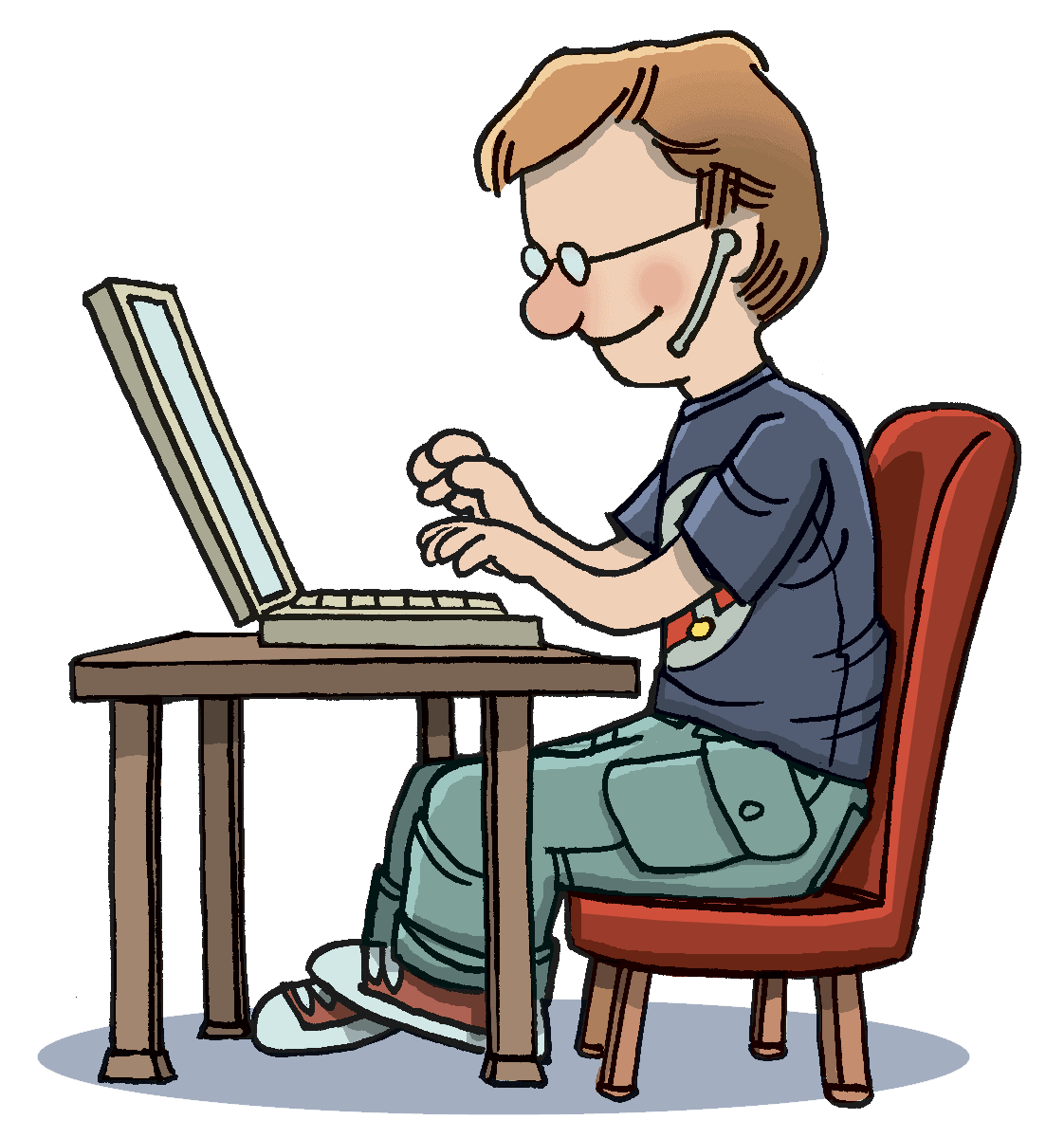 If you enjoy working with computers and have learned programming languages, including Python, you may be looking for a job opportunity to earn you some cash on the side. First, it's crucial to understand that programming jobs require more than an understanding of syntax. You need to know how to develop software with Python to get paid.
You can create a profile on freelance sites such as Fiverr, where you can meet potential employers that are willing to engage you in software development projects to improve your skills. A great place to start would be a paid or unpaid summer internship for teen programmers.
However, you could try cold-emailing business owners and companies with programming opportunities if internships are unavailable. You can also join Github or create a website to showcase your skills to potential employers, especially those skeptical about hiring a 14-year-old.
As you continue to practice, learn new programming languages, look for developer challenges you can participate in, and create solutions for employers to see.
Even if you don't qualify for a job because of age restrictions, you'll have plenty of experience when it's time to craft a resume through a resume builder. It's easier to join entry-level positions as a programmer when you can prove that you understand the basics.
In What Places Or Occupations Are Those Under 16 Not Permitted To Work?
The Fair Labor Standards Act (FLSA) provides a comprehensive list of jobs 14- and 15-year-olds are prohibited from working. These include:
● Manufacturing
● Mining
● Goods processing
● Machine repair: It is unlawful for a 14-year-old to repair machines, clean oils, or set-ups for repair on machines including lawnmowers, slice cutters, or food processors.
● Cooking, baking, or frying: 14-year-olds are prohibited from grills, stoves, hot oil, broilers, pressurized equipment, and kitchen equipment operating at high temperatures.
● Working in freezers: 14-year-olds are prohibited from working in freezers and meat coolers, whether for labeling, reorganizing, or restocking.
● Meat preparation: It is unlawful for a 14-year-old to participate in meat preparation except for labeling, packaging, and weighing away from the freezer.
● Loading vehicles or carrying heavy items
● Operating a motor vehicle
● Transporting goods and people
● Warehousing and storage
● Public communications and customer service
● Advertising by wearing costumes or holding banners
● Construction, demolition, and repair work
● External window washing, especially at heights using ladders and scaffolds
What Types Of Work Is Someone Under 18 Not Allowed To Do?
According to child labor laws, some jobs are too hazardous for minors. These include:
● Driving and operating motor vehicles
● Storing or manufacturing explosives
● Mining
● Logging and sawmilling
● Timber tract
● Fighting or preventing forest fires
● Operating forklifts
● Operating baking machinery
● Operating balers and compactors
● Any jobs in construction that include hacking, wrecking, and demolitions
● Operating hoisting machinery
● Operating power-driven slicing machinery
● Jobs with exposure to radioactive substances
● Trenching and excavation
● Construction jobs with tile, bricks, stone, and related products.
At What Age Can Someone Be A Lifeguard?
According to Child Labor Provisions of the FLSA, the minimum age to work as a lifeguard is 15 years. So, if you've been wondering, "Can a 14-year-old work as a lifeguard?" The answer is no.
In addition, the 15-year-old must be trained and certified by the American Red Cross and employed in compliance with child labor laws.
However, youth under 16 years old may not be employed as lifeguards in natural water bodies such as rivers, lakes, reservoirs, and ocean beaches. As such, 15-year-olds are limited to pools and water parks.
If you're 14 years and would like to work as a lifeguard one day, keep improving your swimming. Once you turn 15, sign up for official training and certification.
Does Chick-fil-A Hire At 14?
Yes. Chick-fil-A hires at 14. However, as per the labor regulations, you may not qualify for specific job duties. If you're hired in a Chick-fil-A fast-food restaurant near you, you'll probably be a dish cleaner, table cleaner, or cashier. These jobs are easy to learn and limit the danger you're exposed to.
However, you're not allowed near machinery, baking equipment, walk-in freezers, and vehicles.
To check if you qualify for a Chick-fil-A job, review their hiring process and build your resume with a resume builder to improve your chances of getting hired.
I'm 14 And Pretty Good At Programming. Could I Get a Job At This Age?
If you are a 14-year-old that's good at programming, you can apply to business owners, gaming companies, or TV production companies. You can use your skills to create websites or games for money. However, your ability to secure a job depends on your state since employers must comply with regulations.
If you cannot secure jobs at 14 years, there's plenty you can accomplish to improve your chances of securing a job in the future. First, expand your programming languages to improve your opportunities for getting hired. You can also join competitions and programs for teenage programmers by global companies like Google to boost your CV.
Over time, you'll also realize that a good programmer spans beyond programming languages. You need advanced mathematical, analytical, communication, and interpersonal skills. These take time and exposure to develop. In short, you need to develop engineering and design skills, which require more expertise than learning a programming language.
It takes plenty of work but building a foundation is the best way to secure your future.
Can A 14-Year-Old Work At Mcdonald's?
Yes. 14-year-olds can work in McDonald's. However, you cannot occupy all the crew positions in the company. For example, you may secure a position as a dish cleaner, but you cannot work at the fryer. In addition, vehicles, walk-in freezers, and heavy objects are generally off-limits for 14-year-olds.
In addition, since you're underage, you may need to get a work permit or a permission letter from your parents to help you apply and work in a fast-food restaurant. Notably, you cannot take shifts that interfere with your school schedule. Also, you cannot work before 7 a.m. or after 7 p.m.
Most work hours are also limited to 3 hours per school day, which means you can only work 18 hours per week. Alternatively, you may be limited to 8 hours per day for non-school days, limiting you to 40 hours per week.
It's also important to remember that most McDonald's restaurants are franchises, and as such, most franchise owners may choose whether to hire or not to hire 14-year-olds. Some employers may also determine the maximum number of allowable working hours for you.
It's also important to check with your teachers. In some cases, if a teacher notices that your performance is slipping, the teacher may recommend that you stop working to catch up on your school hours. If you want to keep your job, make sure you find a balance between work and your schoolwork.