Do you want to earn extra cash without having to spend any time working? There are various ways to find free money and to get free money with little to no effort. Here's what you should consider doing if you want to start finding free money.
Free money can come in several different packages, like bonuses and sign-on bonuses. For example, you can open a new account bank account, claim extra cash as a bonus, or complete online surveys.
Online surveys are becoming increasingly popular among companies looking for ways to increase their customer base. They offer quick and simple methods of generating income by simply completing short questionnaires.
Here are some of the various ways to get free money that you may or may not know about.
Get Free Money For Surfing The Internet Or T.V.
1. Nielsen
Do you know that Nielsen is one of the best marketing information and media providers? Nielsen connects media and consumers and tracks consumers' activity. Nielsen tracks what you like to watch and your media consumption habits, and they pay you for this information.
Before you can claim your extra free money, Nielsen asks you to download and install their app on your devices and provide your necessary information for registration. Once installed, you will not experience any abnormalities in using the app or interference while using the internet – only the notification "ka-ching" indicates you have received the money.
2. Inbox Dollars
It seems the newer generation is looking for more ways to make money in their spare time, which has spurred several new innovative ways to make money from the comfort of your couch. For example, if you have an internet connection at your home, you can use your computer or mobile phone to make extra money in your free time.
We are introducing Inbox Dollars. This program will pay you money for your typical day-to-day activities such as watching content online, browsing or taking surveys.
As you engage the app, you will accumulate cash, and when you reach the minimum withdrawal amount, you can request your compensation in the form of a check, gift card, or PayPal. Just by registering with the site, you are awarded $5 in free money for signing up; how cool is this?
The company has been around for two decades now and has paid out more than $50 million. Moreover, the number of users has considerably surged, which shows that Inbox Dollars is going nowhere anytime soon.
Click here to start using Inbox Dollars.
Get Free Money Shopping Online And In-Store
3. Claim Your Refunds With Paribus
Don't you hate it when you make a purchase and a short time later the item goes on sale? So did the creators of Paribus.
Inspired by Capital One Bank, Paribus sends you a refund after tracking the figures you spend in-store during your purchases and finds out whether a store owes you cash. Here is how it works:
Shop for what you like from online stores that partner with Paribus
Paribus will track your purchase, and if the price drops, Paribus requests a refund for the difference on your behalf and sends you the money. Paribus monitors the price trends so you don't have to.
If the price was reduced after you bought at an inflated price, then Paribus will notify you and issue you a refunded difference. It might take more than a week for you to get back your repayments, but it depends on the retailer and how fast they pay back for refunds.
To make it even better, Paribus is a free service. You download their cashback app for free, and they don't charge any money to use their service.
4. Rakuten
Previously known as Ebates, Rakuten is one of my favorite ways to make extra cash without any additional effort. Rakuten is a site that pays you when you buy your items using their app or when you use their browser extension; in other words, a cashback site.
When you purchase items, you are entitled to between 1.0% to 40.0% cash when buying items using their app or site.
Rakuten has partnered with more than 2,700 supported retailers, meaning most popular online retailers are partners. In addition, they have partnered with some leading stores like Walmart, Nordstrom, Amazon, Target, and Sephora.
Shopping at these stores with the extension enabled or within the app will qualify you to earn your cashback from the regular purchases you make.
To qualify to use Rakuten, you have to be 18 years old or older. In addition, if you refer anyone else to the program, they will send you free money for the referral! So each sign-up is worth $25 for every person you refer to the site.
This is how Rakuten works:
Download the app or go to their site
After signing up, shop at your retailer of choice using their app, site or install their browser plugin and shop
Once you purchase, you will earn your cashback which is instantly added to your account
You can opt for a check or a payout with PayPal
My favorite way to use Rakuten is to download the Chrome extension, which works in the background. The cashback will be paid every quarter during the year.
5. Honey
Honey is another one of my favorite companies because it runs in the background and finds coupon codes for me while I shop. When you load items into your cart online, there's always a coupon or promo code box somewhere during the checkout process.
If you're like me, you spend way too much time scouring endless websites looking for a valid coupon code that still works. Honey solves this problem by automatically trying the most up-to-date promo codes, so you don't have to go looking for them!
Honey has saved me hundreds of dollars and is an automatic function in my Chrome browser. Trust me; you need the Honey app – because it's free and does all your coupon hunting for you.
6. Swagbucks
I'm all about free money in the form of gift cards with little to no effort. Swagbucks is a popular mobile app that allows you to earn free money in your spare time. When you sign up for the first time, you are eligible to receive a $5 bonus.
To qualify for the gift cards, all you have to do is use the Swagbucks search engine on your browser instead of Google, which will earn you points for every search you do over the internet.
You can opt for watching more videos using the search engine and complete surveys to increase your points. Once your Swagbucks points have accumulated the minimum redemption amount, you can redeem them for cash, PayPal, or receive a gift card for Amazon, Walmart, iTunes, and many more leading retailers.
You may not get enough to pay for your significant bills, but hey, it's free money! The sole purpose is to let Swagbucks reward you for using their site to do your routine web searches. The cash earned will count as earnings from a side gig.
Click here to try Swagbucks for free.
My Points
Partnering with Swagbucks, you can earn free money in the form of My Points when you shop online, watch your favorite videos, and take surveys online. When doing so, your points will accumulate, then you will be able to redeem your points for miles, e-gift cards, or receive your money using your PayPal account.
7. Ibotta
Just for signing up, Ibotta will credit your account with a free $10! In addition, Ibotta pays you when you scan your everyday receipts into the app. All you need to do is download and install the app on your devices, prepare your shopping lists, and add the app's sponsored products and shop for your items.
After purchasing your products from the store, scan your receipts using the app, and you will receive a bonus in your account.
You can receive your bonus cash on Venmo, PayPal, or gift cards redeemable at various stores like Sephora or Uber.
Click here to use Ibotta for free.
8. Drop
Like Swagbucks, Drop offers you a $5 sign-up bonus. Drop is the new money-back app for those who use debit and credit cards for routine purchases. All you need to do is download and install the app and add your card of choice to the app.
Next, select the retailers you enjoy the most, and whenever you go shopping from the vendors you set, you will be rewarded with bonus points you can convert into free money based on your spending.
The points earned can be exchanged for either gift cards or to enter sweepstakes of your choice. To qualify for a sign-up bonus, you need to sign up and add your card, and then you will receive your $5 extra.
Get your free money with Drop here.
9. Be Frugal
Be Frugal gives you more chances to Mint extra dollars and increase your earnings. Be Frugal offers between 1% to 40% cash back at more than 5,000 retailers.
The Be Frugal app touts excellent reviews from users who claim earning free money is worth the extra effort. As a first-time user, signing up will make you a sweet $10 sign-up bonus.
Claim your $10 here with Be Frugal!
Refinance Your Student Loan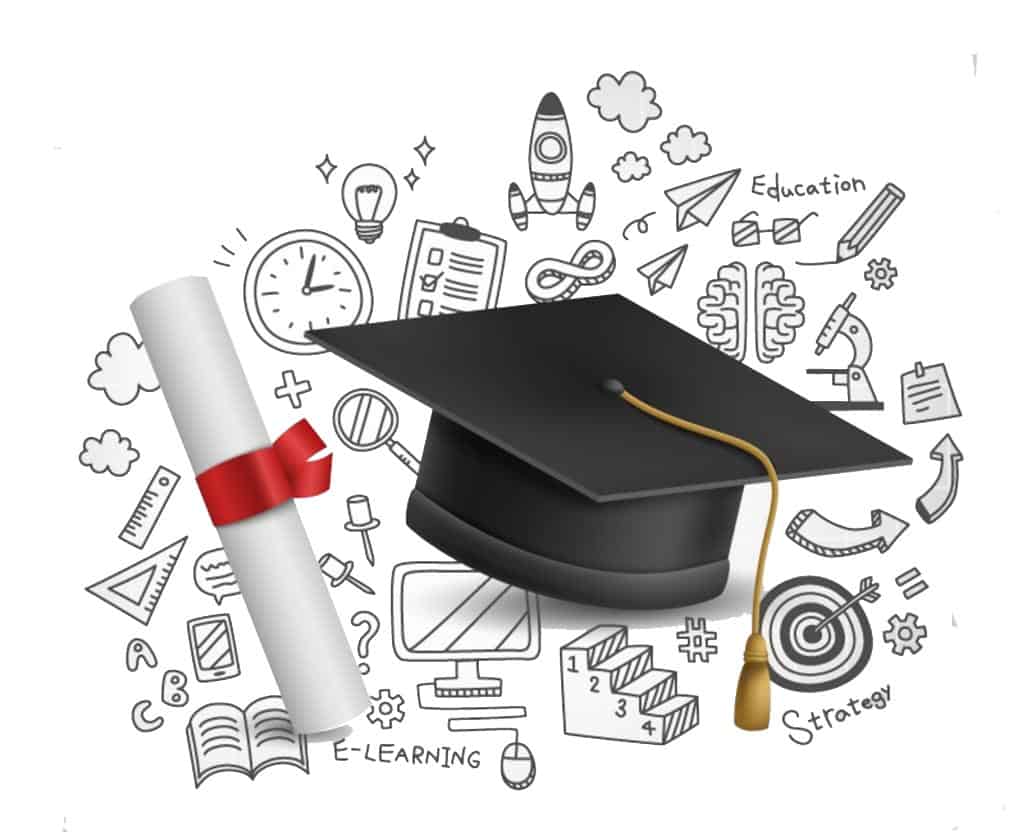 Your student loan debt can save you thousands of dollars throughout your repayment period with low interest rates. Furthermore, Gen Z readers may qualify for additional money when signing up with some top refinancing student loan companies like Earnest, Splash Financial, LendKey, Laurel Road, Citizens Bank, and lending companies.
Refinancing can capture your free money back in your pocket by significantly lowering your interest rate and total time needed to repay your loan.
10. Earnest
Are you looking for a student loan to further your studies? Then with Earnest, you are guaranteed the lowest interest rates. Earnest is the best lending company for students who have current private school loans. Earnest offers a 20-year repayment term loan which gives you lower monthly repayments based on your credit history.
Keep in mind, if you have a federal student loan or are receiving federal student aid, check with your current programs before signing for a private loan refinance. It's not worth being disqualified from another program if you miss something in the fine print.
11. LendKey
This is a lending company with some of the best flexible, competitive rates that favor every person, be it a student, business person, or personal loan for a project. This company may give you a loan directly, but it usually connects you with a credit company to service your loan and offers payment assistance when you have less cash flow.
12. Laurel Road
Physicians and dentists are the best applicants for lender Laurel Road. Laurel Road is a lender that can refinance your student debt to help you earn free money back in your pocket if you're located in the United States.
Laurel Road may primarily offer services to doctors, but it also serves other borrowers. They aim to remove co-signers from loans after a continuous 36 months of on-time repayments. This will also provide an accurate approximation without requiring you to check your credit score or require security deposits.
13. Citizens Bank
Some markets may refer to it as Citizens One; this company allows the borrowers to refinance their student loans even if they don't finish their degree. Citizens Bank grant up to $500,000, which may come of great help to those with further studies refinance their long-time student loans. To qualify for low interest rates, you need to open a savings account with the bank.
You can enjoy a 0.25% interest rate with an account, and for your co-signer to be removed from the loan, you need to make a three-year continuous on-time payment.
Reclaim Uncollected Money
Many people are entitled to free money they may not know about. In Texas, for example, they have more than three billion dollars in unclaimed cash. According to Steve Noviello, a consumer reporter, he specializes in investigating unclaimed money and locates people who are owed. Often people do not collect the refunds they are entitled to after filing their income taxes.
Most of these monies are turned over to the state when your accounts go dormant, closed, and not claimed for long or a donation you never knew about.
14. State Specific Searches For Unclaimed Money
If you're a resident of Texas, to see whether you have unclaimed money, visit claimittexas.org and search your name. You can discover and claim your money, but first, the site owners will want proof of identity. After verification, you will receive your cash. The process is a free one, and there are no fees associated with the discovery.
With recent claims like Luna's Tortilla Factory, the owner has been struck by the coronavirus pandemic. Still, when they searched for unclaimed checks and unclaimed money from their names, they managed to receive $22,282 in unclaimed assets.
This gave the restaurant additional free cash for survival and a boost during the pandemic. Perhaps you lost track of money in your family lineage over the years? A quick search will let you know if you're owed anything.
15. Federal Government Search
To check if the United States Government owes you any free money, head over to: https://www.usa.gov/unclaimed-money
Find Free Money With A Budget Tracker And Planner
Are you continually spending without a monthly budget? If you don't go over a budget each month, you're throwing money down the drain. By telling your money where to go rather than spending out of habit, you will find there will be extra cash in your account each month.
I have a great automated budget you can get at this page.
16. Mint
With Mint, even if you have several accounts or several income streams, you can link all of them to the same app and track your finances. All you need to do is download the app and create your account link to all your cards or accounts, and you are good to use the app.
Here are the main things that Mint will do for you:
Track your bills
Mint can track all of your monthly payments ranging from rent, car leases, child care, groceries, utility bills, and credit card debt. You will get alerts on your phone or email for future planning as well.
Budgeting
Do you need fun money each month to keep your sanity? Mint can also delegate a certain amount each month to satisfy your need to spend without destroying your monthly budget. All you need to do is create a budget that you usually follow and let Mint guide you through it.
You can create a yearly budget, monthly, weekly, or daily budget. You will receive an alert when you are about to go over your budget, and the app will keep track of your budget goals. When you have money left over at the end of the month, you can opt to save the remaining or put it towards other financial goals with the extra free money you get.
Credit Score
You can check for your credit score using Mint without even linking a credit card. You will even learn how to improve your score and learn how it is calculated. In addition, Mint will monitor your daily credit for you and send alerts when TransUnion gets new credit information regarding credit changes.
Find free money with Mint here.
17. Nerd Wallet
Nerd Wallet can provide you with your credit score and financial education related to the importance of budgeting, cutting costs on unnecessary items, and the impact of paying your bills on time.
Having these apps at your disposal helps you save money while reshaping lousy spending habits so you can eventually achieve a secure retirement.
18. Truebill
Truebill gives you the maximum control of your finances from spending, planning, budgeting, loans and gives you ideas on savings. If you happen to have subscriptions, Truebill helps decide which items you need to spend on first and which subscriptions you should probably cancel.
By using a money-saving app like Truebill, you will have total control over your money and get to know your priorities, hence cutting costs resulting in free money you didn't know you had.
Discover free money with Truebill here.
Financial Aid
Attending college is extremely expensive. Without scholarships or wealthy parents, most students will need to take on hefty student loans. Luckily, there are many ways to get free money for college tuition!
Plan For Finances
Most universities and colleges have a list of college grants, scholarships, and financial aid. Fortunately for you, most students don't take the time to fill out all the applications. Because of this, there are millions of dollars left unclaimed each year in scholarships, grant money, and financial aid.
Ask your school counselor about all the financial aid programs and federal grants available. You have to be sure to meet the deadlines stated by the school on the offers available to start receiving the free money even before you attend your first college class!
Education Savings Accounts and prepaid tuition can also significantly reduce the cost of secondary education. You can even consider education savings and prepaid tuition.
Bonus tip: many nonprofit organizations also offer college scholarships to students. A quick Google search for scholarship opportunities will reveal a large number of options.
19. Fill Out The FAFSA® Form
Before you start attending college, you can apply for grants from the federal work studies or apply for student loans with the FASFA® form, which stands for the Free Application for Federal Student Aid. In other words, free government money for your tuition.
After filling out the FAFSA form, your school will use the data you filled out to determine whether you qualify for federal aid. In addition, many states and support grantors use the information you fill out for them to grant you federal assistance.
When you fill out the form and submit it, you will receive a Student Aid Report in your email, which is the start of the process.
Review Free Money Offers You Receive
The aid offers you will receive will explain the amount and type of assistance your college will provide you with and the costs you might incur for a year of study. If you are accepted into several colleges, you can compare the financial aid amounts offered and the overall tuition costs.
Claim Your Aid
To maintain financial aid access from your financer, you must maintain specific grade requirements throughout each semester. Keep in mind; you need to fill out a new FAFSA® form every year. This is one of the best ways to acquire free money for your college education when you have little cash to pay for it.
Get Free Money By Saving Money
Free money is also about saving money. For example, if one of your significant bills is fuel expenses for your vehicle, there are several ways to save substantial amounts of real money.
If a reasonable option, using public transportation can significantly reduce your costs. Public transportation reduces the amount of money you spend on fuel expenses, parking fees, car maintenance costs, and toll charges.
With the right budgetary skills, you can save thousands of dollars by cutting down car expenses, which can be invested elsewhere.
20. GetUpside
If you spend way too much money on gas as I do, you need to use the GetUpside app. It's a free app that points you to nearby gas stations that offer rewards and cashback for fueling up at their stations.
If you still need to use a vehicle, using the GetUpside app will credit your free money every time you fill up!
Click here to download the GetUpside app to save money every time you visit gas stations.
Take Paid Surveys For Free Money
Market research panels and other opinion collection organizations pay you to offer your opinion. The online market is full of these survey opportunities, some of which we detail here.
21. Survey Savvy
Companies spend real money to collect data and use survey sites to gather opinions from people. Survey Savvy is one of the highest-paying survey sites that connect you to organizations or companies that need feedback for their products or services in exchange for free cash to you.
Here are some of the few ways to achieve this:
Create a profile with Survey Savvy and list out your interests, and the company will connect you to companies that match up with your profile interests
Once a matching interest has been found, you will receive a notification in your email inviting you for your feedback on the survey
They will give you a test that will prove whether you are fit to conduct the survey, and after the screening, you will be able to proceed to the survey window
At the end of the survey, you will be credited with the amount offered
22. Survey Junkie
Survey Junkie is another one of my favorite survey sites to earn free money in y spare time. Survey Junkie matches you up with surveys that best match your interests, depending on your preferences and interests.
Your feedback and opinions give product developers the ability to improve their products and services, and they will pay you for your info.
To get started with Survey Junkie, you need to be 18 and older. The first step is to set up a profile with your interests, and the site will determine the kind of surveys you are eligible for. After signing up, you can start taking paid surveys and filling up your points that can be redeemed by cashing out with PayPal or as a gift card.
Get your free money with Survey Junkie here.
23. Vindale Research
Vindale Research offers you a free $1 sign-up bonus as a warm welcome. The initial $1 paves the way to other free money by taking paid surveys. With the flexibility of taking their surveys on any device, you can either use your computer or mobile phone. The bonus points you earn can be cashed using your PayPal account.
24. SavvyConnect
New applications and software continue to be developed every day. However, the ever-evolving tech e-commerce space relies heavily on consumer feedback on its products. SavvyConnect meets this need by offering people, like you, to companies to test products.
To get started, sign up for SavvyConnects and download the applications offered by developers, and test their usability. Tech companies are known for paying big bucks for this information, and SavvyConnect helps you benefit from it.
25. Opinion Outpost
Opinion Outpost is another high-paying survey site you should check out and add to your collection. Click here to head over to their sign-up page.
26. Blogging
While blogging takes a great deal of time and effort on the front end, advertisers will routinely email you offering money to post and advertisement on your site after establishing your online presence as a blogger.
Blogging can turn into passive income, which results in free money as it runs in the background. This blog makes me money in my sleep due to the advertisements that run 24 hours a day.
In addition, affiliate marketing is also a great way to make passive income from a blog and sponsored content and social media posts.
Other Great Ways To Get Free Money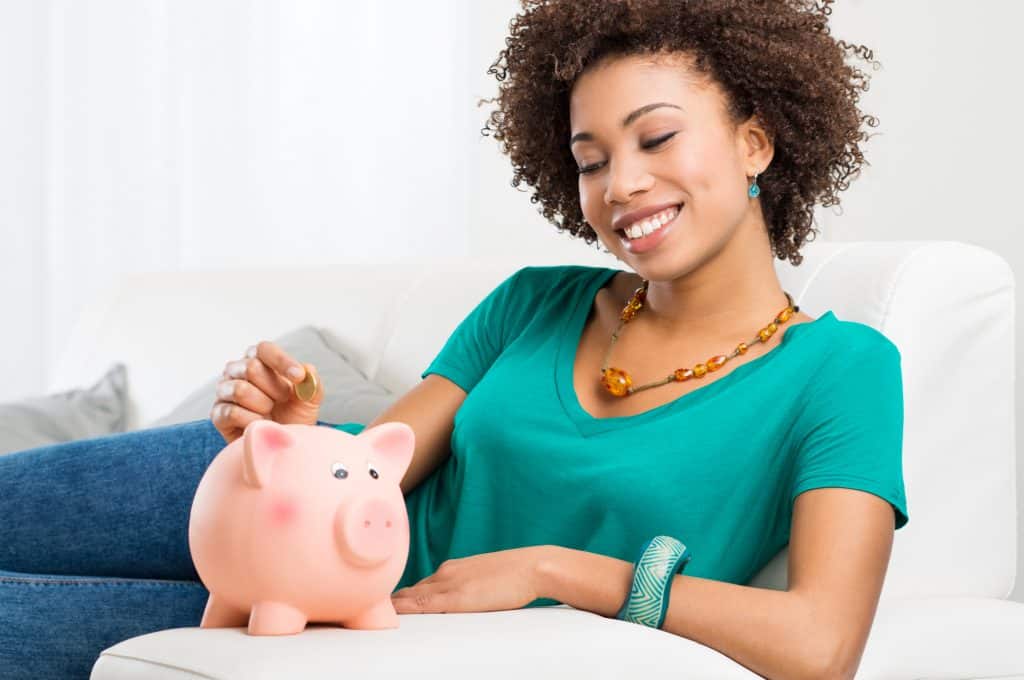 27. NetSpend
NetSpend is a prepaid debit card you can use with either direct deposit or cash deposits. One bonus of signing up for NetSpend is that they offer you free money to sign up for an account.
All you have to do to qualify for a NetSpend account bonus is to use a referral link from a friend that already has an account with NetSpend. Then, once you get your card and top it up with $50 or more, both you and your friend will receive a $25 bonus in your accounts!
28. Fund Raising
Are you looking for extra money to offset some of your loans, or do you need to find a way to pay for college? Then, you can start a fundraising event where well-wishers donate cash to your cause.
Online platforms like GoFundMe allow you to sign up and state your reason for needing extra funds. Then, after creating your account, you can share your link with friends and family, who can, in turn, also share your link with their friends.
This snowball effect can earn you a large amount of free money depending on your cause and reason for needing extra cash.
29. Pell Grant
Are you from a low-income family? If you are, then consider yourself "lucky." Pell Grants are free money available to low-income students who have no other way of paying for their higher education.
The federal government regulates the amount awarded to every student from a low-income family each year when you apply. The awarded amount to students in 2019 and 2020 was $6,200, a $115 increase from the previous year.
Everyone who qualifies for the grant is eligible for at least 10% of the maximum amount award amount while looking at their financial need.
To qualify for a Pell Grant, you need to be a U.S. citizen and with a plan to enroll in college. However, if you are about to pursue a second bachelor's degree, you can not apply for another Pell Grant aid.
30. Tax Credits
While not technically "free" money, tax credits and refunds are a great way to get money back in your pocket when you need it most – after the holiday season.
You should file your tax returns on time to avoid fees, fines, and back taxes. If you overpaid on your taxes throughout the year, spending your tax refund wisely is a great way to boost your financial situation.
31. Life Insurance
Term life insurance is one of the best ways to protect your family financially if the primary income earner dies unexpectedly. In addition, term life is extremely inexpensive compared to the overall death benefit amount.
While thinking about death is not a fun activity, life insurance is a great way to get free money in the worst of circumstances.
32. Mutual Funds
Mutual funds are an excellent way to benefit from the rise of the stock market. By purchasing shares of multiple companies, investors reap the benefits of profiting from the hard work of the business. Not usually thought of as free money, investing in the stock market is how the rich get richer – by having their money work for them.
Conclusion
There are many ways to make free money, like sign-up bonuses, unclaimed money, cashback apps, grants, and survey sites. As you have seen from the number of survey apps, many of them immediately pay you to sign in, and you can make free money with little to no effort.
The money planning and tracking apps will help you save the cash you make from your many side hustles, and this would prove of great help as a financial advisor to those with poor financial decisions.
Choose a few of these options that match your interests, and start earning free money in your free time!