As our workforce continues to evolve, it has become almost mandatory for Americans to have a bachelor's degree just to get a good job and live comfortable lives. However, even with these higher minimum requirements, some savvy students have figured out how to get paid to go to school.
Even with increasing student loan debt and rising tuition cost, people continue to pursue higher education, with many students now choosing to enroll in master-level programs. This article will show you the various ways to study, evade loans, and even get paid to go to school. 
Student Loan Debt
In the U.S., approximately 65% of seniors in colleges and universities have student loan debt. With this in mind, you may be looking for ways to acquire your higher education without having to pay for it over the next few decades. If you meet specific requirements, there are various ways to get paid for going to college.
You can get money for your college costs from multiple sources. The primary source is the federal government which offers financial aid programs for students. Depending on your current employer, they may also have educational benefits that are not widely known.
If you have served in the military, you may qualify for financial assistance offered only to war veterans. There are many other student grants and scholarships available in the United States that we discuss later in this article. 
Financial Aid Is Widely Available
Financial aid for students is one of the main ways to get paid to go to school. With financial assistance, you can get financial aid and avoid debt at the same time. However, many students in America default to student loans and end up with crushing student loan debt they may never pay off.
Individual financial aid, such as work-study monies, grants, and scholarships, are not required to be repaid by the student. However, loans are a different story. They are required to be paid back and will accrue interest until they are paid in full. These types of education loans are offered by the federal government and by private entities.
While it is common for students to apply for education loans, there are other ways to study, avoid student loan debt, and get paid to go to school.
Here Are The 11 Best Ways To Get Paid To Go To School
Before applying for an expensive student loan, see if you can get free money with one of these options.
1. Corporate Tuition Reimbursement From Your Employer
A corporate tuition reimbursement program is financial support that an employer offers to qualified employees. As an employee, you get paid extra to go to school as part of your employee benefits. If provided by your employer, this is a great opportunity you should take advantage of to get paid to attend school.
When you work for an employer who pays for you to attend college, you must meet their requirements and qualify for the course or degree to be pursued. Corporate Tuition Reimbursements are a way of getting paid to go to school if you have a full or part-time job.
However, not every company offers education benefits. Some employers demand Grade Point Average (GPA) requirements, such as achieving a "C" or better in each class. Other employers will only pay for degrees relevant to your current position or organization.
Tuition reimbursement policies usually require you to pay for the courses initially, and the employer sends you the reimbursement after the grades are posted. This is an excellent way to get paid for going to school and a great way to acquire a degree without going into debt.
Choose Your Employer Based On Benefits
Being a broke college student is even more stressful when you know you have tens of thousands of dollars in student loans to repay after graduation. After college, the worst part is when you start working and a large chunk of your paycheck goes straight to repaying student loans.
To avoid this scenario, choose an employer who offers educational benefits before you enroll in classes. In the corporate sector, various companies offer tuition reimbursement benefits for qualified employees. Search for a job or paid internship at a company that provides these benefits.
Before accepting a job, review the company's education benefits to know whether you qualify and what is required. If you want to get paid to go to school, do your research, and take benefits seriously. Also, consider that not every employer will pay you to study any course you want.
Not All Education Benefits Are The Same
Tuition reimbursement in each company differs. Some companies will pay for all education expenses, while others will pay monthly or a set maximum amount for yearly education expenses. There are also grade requirements for employees to qualify for corporate tuition reimbursement.
If you receive tuition reimbursement from your employer, the Internal Revenue Service (IRS) allows your employer to write off tuition reimbursements of up to $5,250 per year. This is why many employers have a maximum yearly education benefit of $5,250.
2. College Financial Assistance; Grants And Scholarships
In the U.S., most universities and colleges offer financial aid programs. In some cases, the programs will cover your entire tuition, while other programs pay up to a percentage or for a particular expense.
Studying at a public university is more affordable because they charge less for tuition than most private universities and other technical institutions. Some institutions pay for your college or university expenses as grants, meaning they don't need to be repaid, while others provide aid as a loan you are required to pay back.
Each college or university will have a financial assistance section on its website. This should be one of your first stops before enrolling at the school.
Free Application For Federal Student Aid (FAFSA)
For federal government student aid programs, you must complete the Free Application for Federal Student Aid, commonly known as FAFSA. How much assistance you receive is directly tied to how much you earn, your assets, and other financial factors.
From these factors, colleges determine the amount of financial aid to offer in loans, grants, scholarships, or paid work-study job positions. For local, state, and private scholarships, eligibility is determined by FAFSA guidelines. In some cases, however, you may be required to submit a different application for education funding.
Scholarships And Merit Grants
The majority of colleges and universities in America offer scholarships to exceptional academic students. If you are good in mathematics, sciences, sports, and other fields, you can consider searching for colleges that offer merit grants.
Merit grants are given to students to benefit the institution as well as the student.
Several organizations offer higher education learning minority-specific scholarships and grants. Taking advantage of grants and scholarships is a great way to get paid to go to school at a reduced cost or no cost to you.
Some organizations that offer minority-specific scholarships and grants are:
If you are still in high school, your college counselor or career website can advise on the available forms of grants and sponsorships offered at different institutions. You can also check out the websites of your preferred college or university.
3. Community College Education
It is possible to get a degree at a community college wholly paid for with grants. You need to submit a FAFSA form annually for community college education funding that caters for all or most of your education expenses.
For community colleges, the Federal Pell Grant Program is more frequently awarded, and it gives full-time beneficiaries as much as $6,495 annually. However, Pell Grants are not only for community college funding. The grants can also be provided for full-time enrollment costs for most community college degree programs.
Tuition-Free Community College
There are states and cities in the U.S. that have made community colleges tuition-free for residents. While not available nationwide, there are calls from politicians to establish tuition-free colleges nationally for all Americans.
Here is a list of the states and programs that offer tuition-free community college:
Enrolling in a community college is one of the ways you can get paid to go to school. By attending a community college, you can acquire a two-year associate degree or a bachelor's degree at certain institutions. The good thing about studying at a community college is you can have a job and still get funding for your community college education.
While community colleges offer a different college experience than a university, the student loan debt associated with a university is not worth it.
Hopefully, these tuition assistance programs will be extended to all community colleges and other public colleges throughout the country.
4. Merit And Minority Grants And Scholarships
As previously discussed, it is common for colleges to give scholarships based on merit. This is a way of attracting and motivating exceptional students to attend their institution. Common scholarships target physically talented students such as athletes.
Other scholarships may also target students who belong to minority groups that are not well represented in the institution. While most colleges do not give full-ride scholarships to these particular students, the scholarships offered can cover some college expenses.
Websites such as CareerOneStop also offer valuable information on available merit, grant, and scholarship opportunities. This platform is sponsored by the U.S. Department of Labor and is quite resourceful in available certifications, internships, college aid programs, and professional apprenticeships.
5. College Tuition Tax Breaks
The IRS provides tax breaks for students. Because of these breaks, much of the cost of college tuition can be written off from the total taxes owed. These tax breaks may result in money being returned to the student after they file their taxes. In addition to the standard tax credits, the federal government offers students a tax break of $2,500 through the AOTC (American Opportunity Tax Credit).
An added benefit is that 40% of the credit, up to $1,000, is refundable. This means you will get a $1,000 check even if you don't owe any taxes.
The federal government also provides tax relief up to $2,000 through the LLC (Lifetime Learning Credit). At the federal level, the interest of as much as $2,500 on a student loan can be deducted from your income. Some states also offer tax credits and deductions for college students.
While I believe we should all pay our fair share of taxes, none of us should pay more than is what is required. Take advantage of all the possible tax credits you are legally allowed to do to minimize the amount of money you spend on tuition.
It can be quite challenging for students to graduate and find that they have to repay $200 to $500 each month for a student loan they took out for college. Because of this burden, most students should find a way to get paid to go to school – even if it involves waiting to get money back from taxes.
6. Online Colleges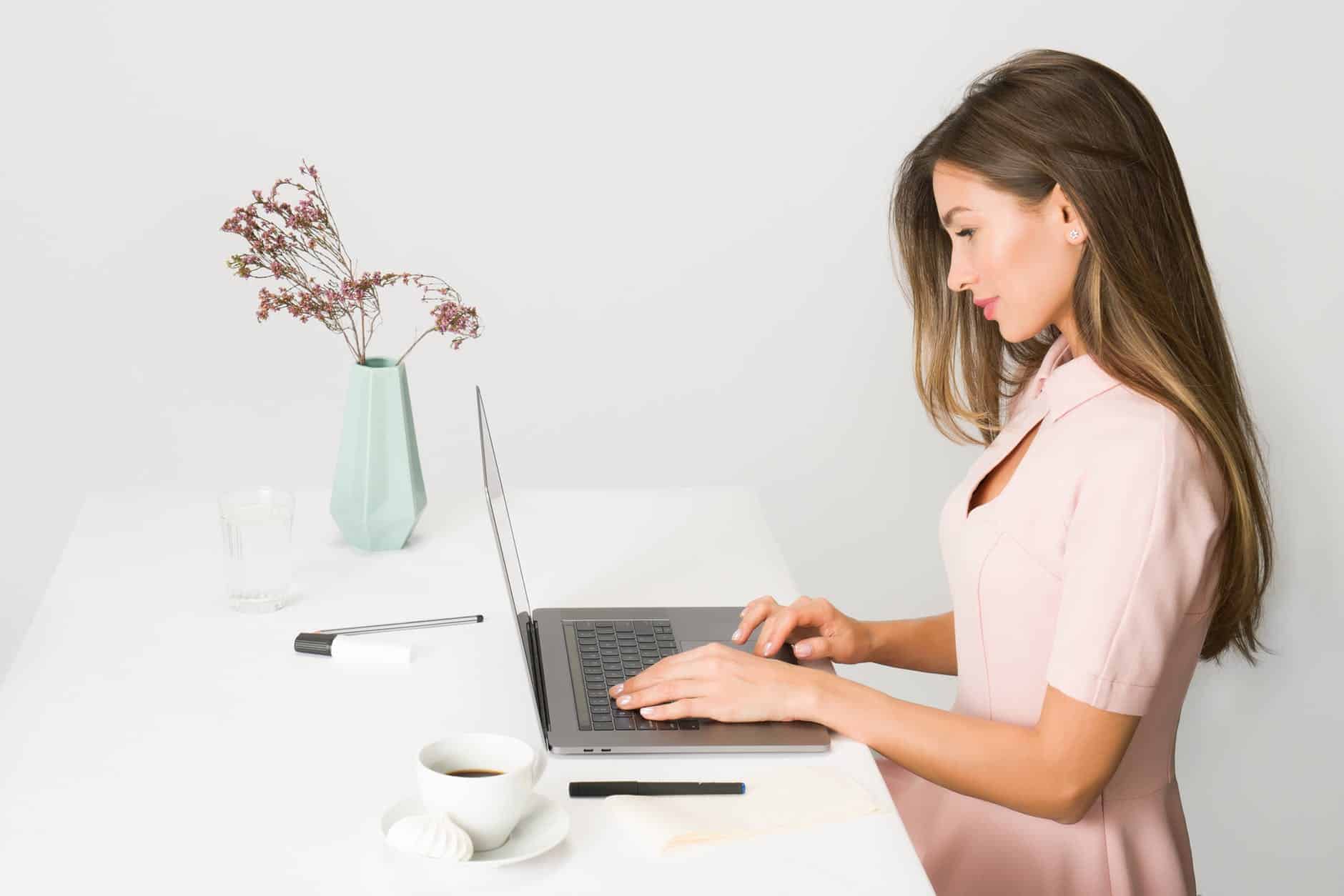 Online classes for college students offer a flexible way to learn. Numerous online colleges and universities give financial aid specifically for online programs. If you want to get paid for studying, online colleges are a great option. Various courses and programs are offered online, and with financial aid, you can learn conveniently while getting paid for it.
Online Tuition-Free Colleges
There are several tuition-free online schools available to help you work and go to school without taking on any student loan debt. These are some of the best tuition-free schools where you can earn an online degree:
Curtis Institute Of Music
Blackburn College
Central Christian College Of The Bible
St. Louis Christian College
United States Coast Guard Academy
7. Join The Military
Being part of the U.S. military is a great honor and offers many benefits, including educational and financial assistance. Education benefits also extend to the dependents of military service members. If you qualify for Military Tuition Assistance, you could get as much as $4500 annually to support your education.
Military Tuition Benefits
A benefit of enrolling in the military is generous higher education benefits. Some of the most recent benefits are:
Military Tuition Assistance: Through this program, military personnel can receive $4,500 annually for their tuition, fees, and other learning material required as part of a college or university program. For military education benefits, every military branch has its requirements, regulations, and application forms.
Survivors' and Dependents' Educational Assistance: This is a program offered by the Department of Veterans Affairs. It provides college education funding and other assistance to dependents of military veterans.
The GI Bill: The GI Bill, which offers education funding for members of the military forces, was implemented at the end of World War II and has since been revised from its original state. Two different versions of the bill for military personnel are the Montgomery GI Bill or the Post-9/11 GI Bill.
These two options give education benefits of up to 36 months, covering full tuition and other tuition fees.
If you are a military officer in need of education funding, review details on available military education aid through the U.S. Department of Veteran Affairs. From here, you will view a complete list of the comparison charts and payment rates for education aid opportunities.
8. No-Loan Colleges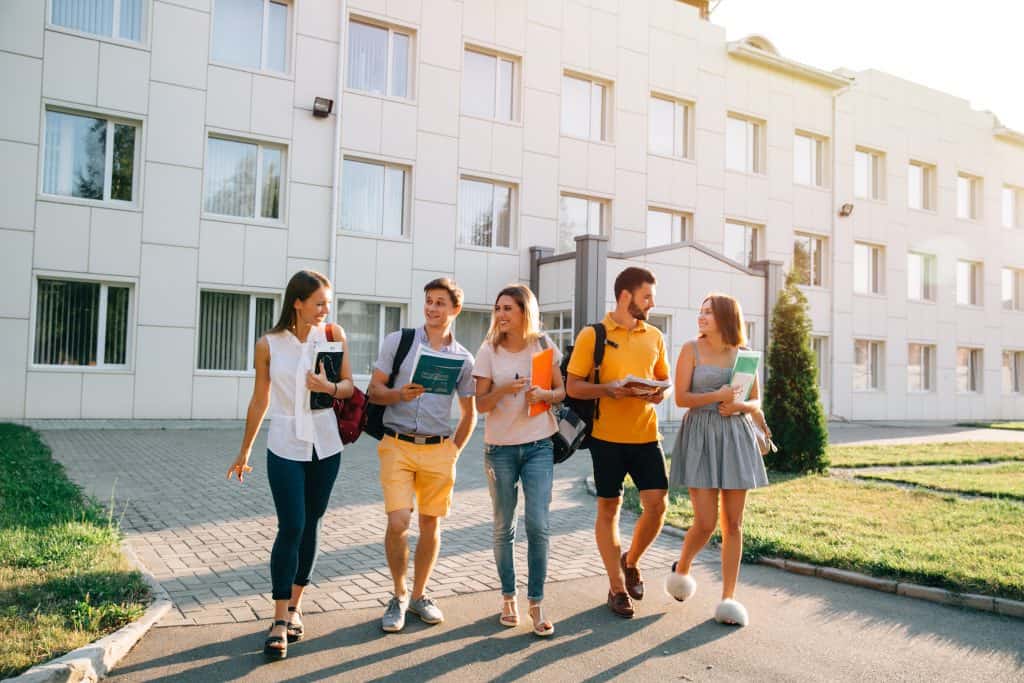 No-loan colleges are another option for you to go to college without much cost. These are colleges that enable students to study through education scholarships and grants. Rather than charging a flat tuition fee for everyone, these colleges examine the student and their family's financial status and come up with a tuition plan they can afford.
If a student is deemed to have a financial need and their current financial aid that doesn't cover the total cost of tuition, no-loan colleges will help the student find additional scholarship options to cover the remaining tuition.
Some popular no-loan colleges are:
Amherst College
Bowdoin College
Brown University
Colby College
College of the Ozarks
Columbia University
Davidson College
Harvard University
Pomona College
Princeton University
Standford University
Swarthmore College
University of Pennsylvania
Vanderbilt University
Washington and Lee University
Yale University
9. Need-Based Grants / Government
Other than scholarships, there are government grants offered to students. Most grants are funded by the government, while non-governmental or non-profit organizations, private corporations, and other entities support some. Beneficiaries of grants receive tuition for a month or an entire year. 
The good thing about receiving federal grant money for your education is that you are not expected to pay it back. To win a need-based grant, you need to apply for a list of grants offered and fully managed by the U.S. Department of Education.
There are three types of grants that the Department of Education awards:
Formula Grants – these are awarded to students based on specific formulas created by Congress. There is no application process for Formula Grants.
Student Grants – these are basic grants to help students afford a college education.
Discretionary Grants – these grants are awarded to students who participate in a competitive process.
Here is a list of a few popular grants:
Another option to consider is getting a need-based grant through private grants. However, private companies offer the majority of the private grants to their employees and their children. A company such as Coca-Cola, for instance, provides $3 million every year in scholarships to college students.
A quick Google search will give you the available private company tuition grants available.
10. Professional Association Grants
A lesser-known option for acquiring a grant is through a professional association. There are various associations for different professions, and it is possible to get paid to go to school by applying for a grant from a professional association.
For instance, if you wish to become an engineer, the Olin College of Engineering would be a great choice. Look for an engineering association that offers assistance to students who want to pursue engineering.
Scholarships.com provides a great resource for a large number of professional association grants.
Professional associations provide full financial support for bright and talented students, while others cater to particular expenses such as partial tuition coverage.
Grants are one of the best ways to get paid to go to school.
11. Career-Specific Tuition Benefits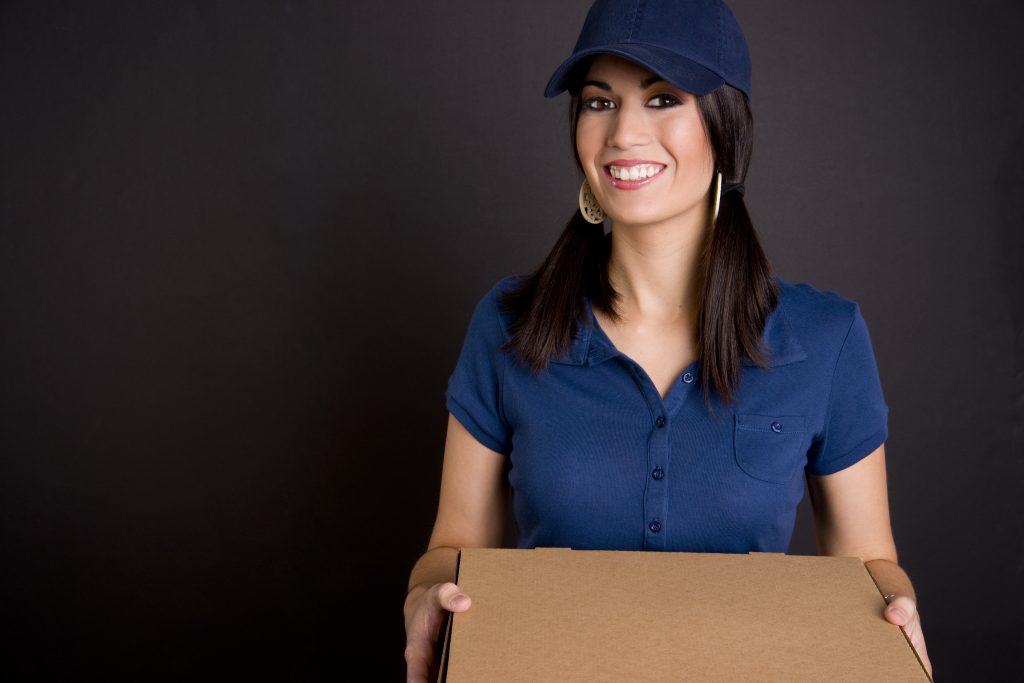 These are education benefits that may help you pay for a degree in your preferred field through career-specific scholarships or grants. If you wish to pursue a nursing career, for instance, programs such as the Nurses Corps Loan Repayment Program could help you achieve your required education at a minimal cost. This program helps qualified beneficiaries by covering up to 85% of nursing education costs for those working in the nursing sector.
The National Institute of Mental Health, Loan Repayment Program, helps those working in the mental health sector to offset student loans by paying up to $35,000 of the loans every year.
For loan forgiveness, the Public Service Student Loan Forgiveness program under the U.S. Department of Education could forgive your direct student loans.
How Much Money Can You Get Paid To Go To School?
The amount of money a student can get paid to go to school depends on various factors. The main factor is the particular school aid program you apply for, and the other is where your funding comes from. For students who receive grants or scholarships, the amount usually falls between $1,000 to as much as $40,000 a year. Other factors that contribute to this overall number include your talents, qualifications, needs, and overall financial situation.
To know the amount you will be receiving as a student, it is crucial to carry out adequate research. You also need to maintain consistency in your application process. Applying for grants and scholarships should be a part-time job. There is plenty of money available to students that is left on the table each year, so it's in your best interest to apply for every grant and scholarship you are eligible for.
According to NerdWallet, in the year 2018, federal education funds worth approximately $2.6 billion were unused and unclaimed by students. This goes to show how much money is out there waiting to be distributed to students.
Key Points To Consider
In the United States, you should not give up your dream of pursuing a college or university degree due to your financial situation. There are many various options available to help you acquire funding for your studies to help you achieve your dream. Depending on the program you are pursuing, you may have more options available to help fund your education.
The best way to acquire public grants and scholarships is to fill out applications until your hand hurts. The key is to be consistent and continue filling out applications each day. Some of the funding opportunities have deadlines, and others are available yearly.
In America today, the student loan debt crisis worsens as tuition costs increase and student loan debt skyrockets. However, with enough patience and hard work, by applying for grants and scholarships, it is possible to avoid going deep into debt and get paid to go to school while pursuing your degree.
From military funding, grants, scholarships, or corporate education funding, the idea is to ensure that you are consistent in your applications. Avoid giving up, as new opportunities are routinely available; you only need to research and apply for them.
There are various opportunities for students to earn money while attending school. Other grants and scholarships are available from the federal government, state governments, multiple colleges, universities, corporations, professional associations, and many other entities.