How would you like to get paid to chat with lonely people? Before discussing the 20 best ways to do it, let's go over why people would pay you to chat, how it works, how much you can get paid, and other info you should know.
Will People Really Pay You To Chat?
There are lots of people who are willing to pay you to chat with them. Some people are lonely, and they want to speak to someone on a friendly level. Men who have fantasies often turn to chat services or webcam services to chat to people who'll role play with them or listen to their fantasies.
How Does It Work
The way it works is straightforward. You make money when you speak to people via video chat, text messaging, phone chats, and/or emails. The method of chat you'll take part in depends on the website you join. Some people start their own chat services, but it is typically easier to join a website/platform that connects clients to you.
You'll need a PC or laptop. If you plan to be a phone operator, you'll need a landline or a high-quality mobile phone. Don't worry because clients won't see your personal details. The company you signup with, will provide you with your own number for phone chats.
How you get paid and how often you get paid to speak to lonely people depends on what company is paying you. Some websites pay you via check, direct deposit into your bank account, or PayPal, to name a few.
How To Get Paid To Text And Chat With Strangers Online
You can get paid to chat with strangers online. You can even make cash texting with strangers over the internet. All you'll need are decent typing skills, communication, and conversational skills, as well as an open mind. Best of all, if you use a platform that connects clients to you, then all you have to do is wait until strangers reach out to you to engage in a chat session.
How Much Can You Get Paid To Talk To Lonely People
How much you make depends on numerous factors. For example, you can earn an hourly rate with some websites, while others pay you a flat rate. In addition, you can get paid per minute, per hour, per message, or a flat average rate regardless of how long you chat to someone. Therefore, you can earn as little as $0.01 per minute to as much as $15 per hour.
Sometimes the rates are set by the company. Other times, you are the one who sets the rates. The bottom line is the more chat sessions you do, the more you'll make.
The Steps To Get Paid To Be An Online Friend
In general, the main steps involved with getting paid to be an online friend are:
Find a website or company to apply with
Provide personal details that the site administrators request
Start taking calls, video chats, or SMS messages
Bear in mind that if you use a website to offer your chat services, you might have to create an online profile. However, don't worry because you typically create an online persona and do not use any personal information for the profile.
Tips For Staying Safe When Getting Paid To Talk To Lonely People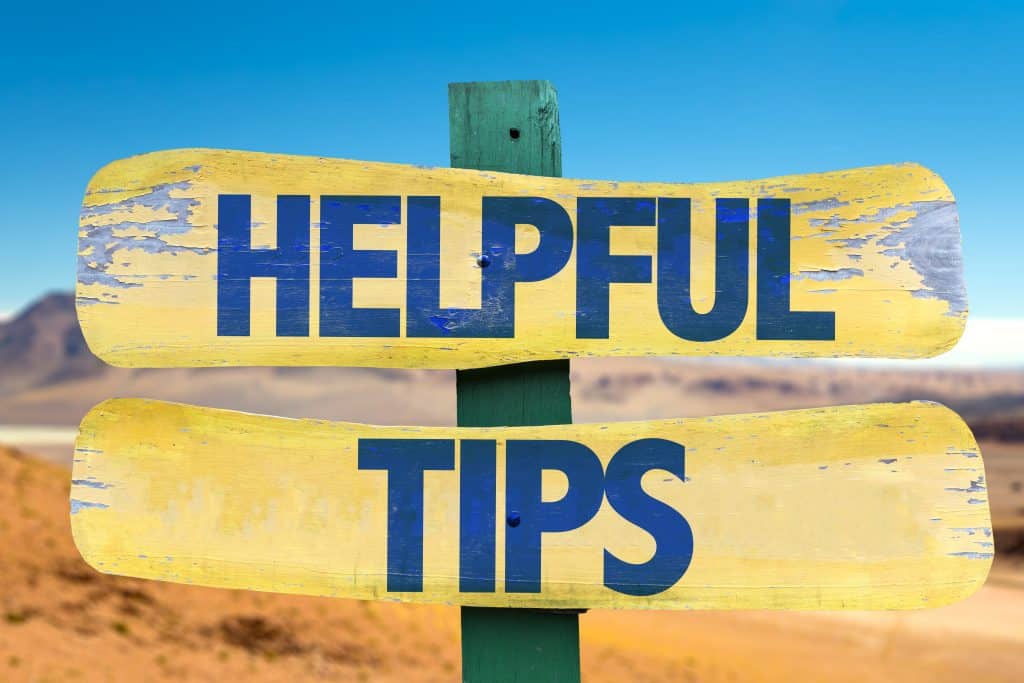 Never provide any personal information to clients; this is never okay to do. The last thing you want is to put yourself at risk of being in danger. So keep things strictly professional, even if you're engaging in explicit chats.
Don't meet up with clients. Unless the site you join is okay with this type of activity and you're comfortable doing it, you should not agree to meet with people.
Those are the two essential safety tips to always keep in mind when getting paid to speak to lonely people.
How To Avoid Scams In The Flirting & Texting Industry
There are lots of scams in the flirting and texting industry. Avoiding them can be difficult, but there are a few things you can do to reduce your risk of falling victim to a scam. For starters, use reputable websites that pay you to flirt and text. Companies that have been in business for a while and have more positive reviews than negative ones are typically reputable.
Some websites do charge a setup fee or a membership fee. However, you'll only need to pay these fees if you are approved to work on their platform. Never send money until your account or application has been approved.
Avoiding scam sites can be challenging, especially in the flirting and texting industry. However, as long as you do your research on companies and keep the above advice in mind, you should be able to identify scams.
The Top Tips To Know

Before

Working As An Online Friend
There are no official rules, but there are commonsense rules you'll want to know before working as an online friend. The first rule is to never provide clients with any of your personal information. This includes your real name, address, phone number, social security number, or social media accounts. Additionally, never give a client your actual email address.
The second rule is to never meet with clients face to face. Unless you're using a site that specializes in arranging in-person encounters, then you should not break this rule.
The third rule you need to know before working as an online friend is you will not want to discuss anything illegal. No reputable or legitimate website allows this because it can cause legal problems.
Finally, whatever website you use to chat with strangers online, you should keep the chats on that website via phone calls or texting. Never take it to your social media accounts or tell clients you will call them on their personal phone.
20 Best Ways To Get Paid To Talk To Lonely People
There are lots of opportunities to get paid to talk to lonely people. This includes getting paid to text back/forth with people, speaking via webcams, meeting in person to have a "real relationship, and via the phone, to name a few. With that said, here are the 20 best ways to get paid to talk to lonely people:
1. Rent A Cyber Friend
As the name suggests, RentaCyberFriend is a platform where people can "rent a cyber friend." As a cyber friend, you can earn extra money by offering virtual companionship to lonely people. The way it works is simple: you sign up for an account and offer services after you get a paid membership.
You do have to pay the extra costs associated with being a member. At the time of this writing, your membership fee will cost $29.99 per month, $49.99 for three months, $79.99 for six months, or $99 for a year's membership. Although you provide information about yourself, Rent A Cyber Friend will protect your personal info. On your profile, you can list public-friendly info such as your favorite hobbies, as well as photos of yourself.
Rent A Cyber Friend allows you to charge a flat rate, and you set your hourly availability. Another benefit of being a paid member the competition on the platform is not fierce. Around 250 cyber friends are using the site.
Visit: Rent A Cyber Friend
2. Cash Chat App
The Cash Chat App is a unique way to make a fun connection or two while making money. If you have spare time, download the Cash Chat App, and you could be paid to video chat or text others. Anyone in the world can use this app.
The app is completely free to join and use. Since it is dubbed as a social media platform, you could make meaningful relationships. Furthermore, it's up to you whether or not you want to add an adult element to your chats.
Visit & Download: Cash Chat App
3. Texting Factory
Texting Factory is a platform where online chat agents process fantasy messages. A personal phone is not required, but you do need a laptop or a PC. Basic typing skills are a must, and so is being fluent in English. You get paid weekly, and the average chat operator earns around $300 to $400 per week.
Only chat services are offered via Texting Factory. Which means you won't do video chats or phone calls. Instead, you'll be speaking with people about various things, such as relationships, work, the weather, and the list goes on. Furthermore, none of your personal info will be revealed because everything is done anonymously.
Visit: Texting Factory
4. Live World
Can you get paid for just talking to someone without any adult-themed element around it? Yes, you can. Live World is a company that hires an online chat operator to respond to inquiries from brands/businesses and customers of those brands. Live World uses social media and apps to connect brands and companies with their customers, and when either of them has an inquiry, you could be the one to respond to it.
You'll need good communication skills and typing skills. Also, knowing your way around social media is an excellent asset to have. If you're hired as a chat agent, then you'll enjoy a host of benefits, such as working from home, being paid an hourly wage, and flexible scheduling.
Visit: Live World
5. Chat Recruit
You can make money talking to lonely men by joining Chat Recruit. You get paid to text and/or sext lonely gentlemen. On average, you earn $2 per minute of chatting with strangers online. If you wish, you can take phone calls and make extra money on your own time.
Visit: Chat Recruit
6. Papa
You can get paid for in-person companionship by joining the on-demand platform called Papa. The platform is aimed at connecting seniors with caregivers who perform various tasks for seniors. If you're looking to make money speaking to older lonely men or lonely women, then you can join Papa. You can get paid for being a virtual companion or providing a real relationship (as an in-person companion).
Visit: Papa
7. Text121Chat
If you're open-minded and don't mind texting or taking calls that range from flirty to very adult-oriented, then being a chat agent for Text121Chat may be for you. But, of course, you'll need high-speed internet and headphones if you want to accept phone calls.
You won't get rich working as a text message operator for Text121Chat. However, on average, you can earn around $60 to $125 for 2000 messages. However, you could make more by being an adult phone operative.
Visit: Text121Chat
8. FundMySugarBaby
This website connects "sugar babies" with "sugar daddies." However, instead of facilitating in-person encounters, everything is done online. The way it works is you signup for FundMySugarBaby to become a sugar baby. You'll have to pay a membership fee, but don't worry because it's only a one-time fee. You'll need to upload 3-4 photos and a verification photo.
Once you're approved, you can start selling your services. In this case, you'll want to sell chat services or texting services. You can even sell private companionship content.
Visit: FundMySugarBaby
9. Freelancer
Freelancer is a freelance marketplace that connects clients to all kinds of freelancers. It is one of the most popular sites of its kind, and you can make money by offering "online friend" services. You set the rates, be it hourly rates or a flat rate. You also lay out the details of what's included with your service, such as texting, sending emails, phone calls, social media chats, and so forth.
Visit: Freelancer
10. Rent A Date
Rent A Date connects people providing in-person companionship to those looking for companions for various purposes. This could include attending functions and social events. Clients of Rent A Date also use the site to find companions to accompany them on a night out on the town.
You can earn a lot of money by being an in-person companion, especially considering that Rent A Day rates hover around $165 per hour, and they require a two-hour minimum. The only downside to using Rent A Date is that you don't get paid to text people or speak to people over the phone.
Visit: Rent A Date
11. TexKings
Women can earn cash by speaking to lonely men via TexKings. The company claims that most of their partners pay between $15 and $24 per hour of talk time. So if you have a beautiful voice for the phone and a matching personality, consider joining TexKings as a phone operator.
Visit: TexKings
12. Phrendly
Phrendly is a company that allows you to text people from around the globe and get paid for it. Phrendly doesn't tolerate explicit content, but you can speak to clients at an adult level. So essentially, you can make money talking to lonely people, but at a friendship level.
One way to earn money is via tipping. A user can tip you a "drink," which is worth about $10. This is for around eight minutes of talk time. For texting, you can earn approximately $0.35 per chat. However, you do need to reply to texts within a day.
Visit: Phrendly
13. Dream Lover
Dream Lover is a chat app. Lots of people use it to find women that offer virtual companionship. You get paid to chat with strangers for money, and you can earn by taking phone calls from strangers. In addition, you can upload pics of yourself, which will potentially attract more men to your profile.
Visit: Dream Lover
14. FlirtBucks
Women can get paid to flirt with men via FlirtBucks. A console is used, and you can earn a fair amount of money. How much you make boils down to the amount of effort you put in.
For text chatting, you earn ten cents per minute. If you provide video chat to clients, then you'll earn $0.40 per minute. You can be paid via PayPal or Check. FlirtBucks will pay you every two weeks.
Visit: FlirtBucks
15. Lip Service
Women can use Lip Service to get paid to speak to lonely men. As an online chat operator, you can earn up to $17-$18 per hour. You do need a landline because you'll be taking phone calls. Alternatively, a headset and a high-quality cellphone may be used.
Visit: Lip Service
16. Rent A Friend
Hundreds of thousands of people use RentAFriend to find a virtual friend, which can be you once you're approved for an account. The platform allows its users to rent local friends from around the globe, but only for friendship purposes. Generally speaking, you can easily earn an average of $15 per hour, but some people earn up to $50 per hour.
Visit: Rent A Friend
17. FriendPC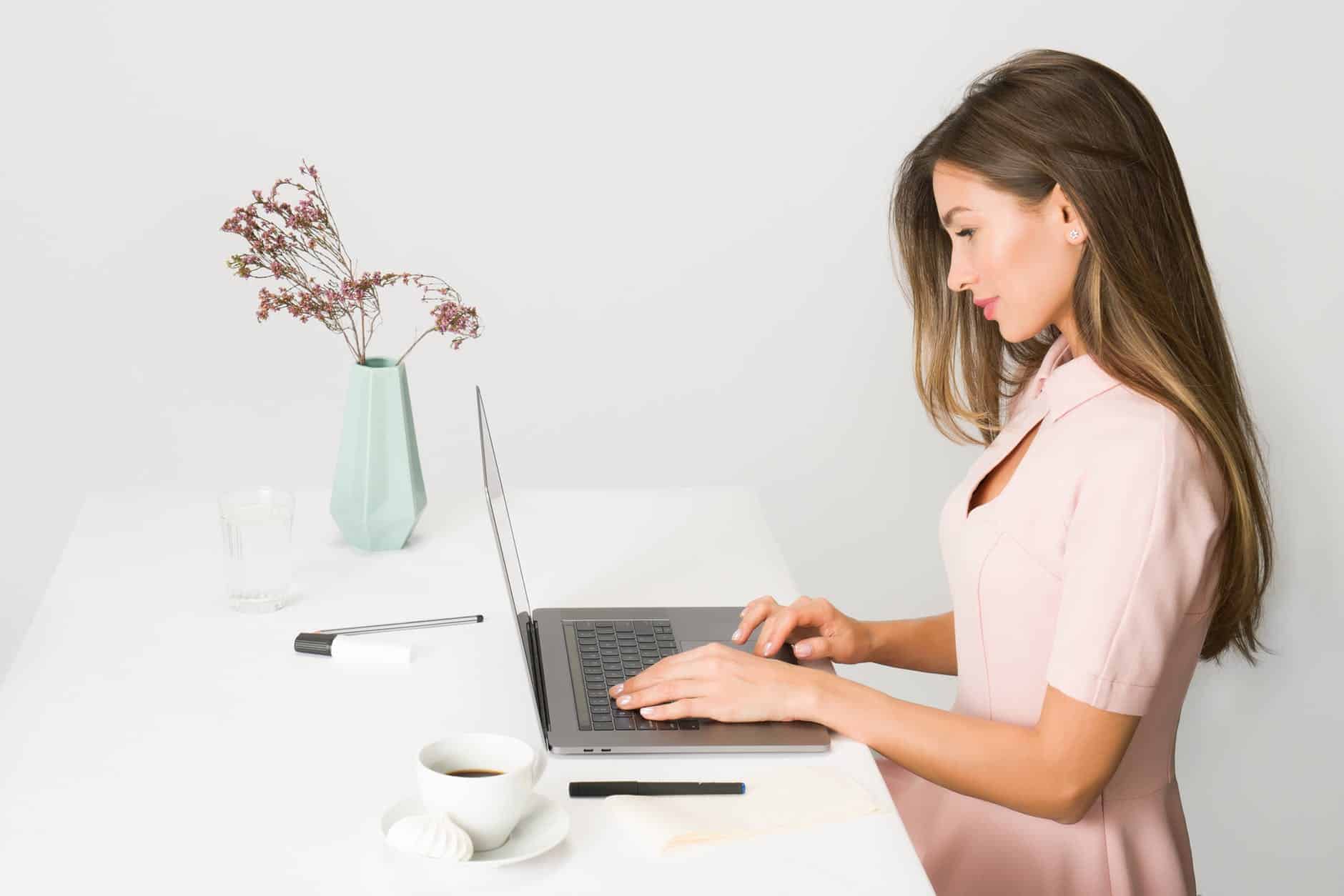 You can get paid to make virtual friends via FriendPC. This virtual companionship service can be provided via online calls, text messaging, phone calls, or even via a chat room. As for rates, you choose how much to charge. However, the amount can't be over $200 per client, and FriendPC does take a cut of up to ten percent.
You don't need professional experience, but having decent typing and communication skills can go a long way. If you'd like to get started, you can join FriendPC and signup for the starter package for free. You'll be able to earn right away after you list your services.
Visit: FriendPC
18. Fiverr
Fiverr is another freelance marketplace where you offer various services starting at five dollars. You can throw in up-sells to those willing to pay an extra cost. Once approved for an account, you can begin creating gigs. If you want to make money as a virtual friend, then the gig you create can be "virtual friend" or "companionship provider."
You can specify what services you include. This can be providing advice to those who are feeling lonely or lend a listening ear to those who are lonely.
Visit: Fiverr
19. Facebook Group
A unique way to make money speaking to lonely people is by setting up a Facebook Group. You can create a group and charge subscribers a monthly subscription fee or a one-time fee to join your group. Your group could cater to talking to lonely people for money, but you'll need to keep things PG-13. This means you need to offer your services but keep the adult element out of it.
20. Steemit
Finally, you can make money chatting to lonely people via Steemit. There's a learning curve because you're paid in cryptocurrency, which needs to be converted to your preferred fiat currency. There are a few ways you can go about making money speaking to lonely people on Steemit, with one being you can create a post saying you're available for chatting via the comments section, but only for those tipping in Steemit's cryptocurrency.
Visit: Steemit
Those are the top 20 ways to make extra money talking to lonely people. Whether you're looking to make a flat rate or get paid per minute, you'll find there are plenty of options out there.
Companies That Pay You To Speak To Lonely People
Although the previously discussed 20 websites offer you the chance to make money talking to lonely people, there are other great companies you can check out. The top three legitimate companies that pay good money to speak to lonely people are:
1. Premium.Chat
Premium chat is one of the best and most legitimate companies that allow you to make great money talking to lonely people. You can offer video, text, and call services to clients. You set the fees, which can either be per minute or a flat-rate fee.
Visit: Premium Chat
2. Adult Chat Jobs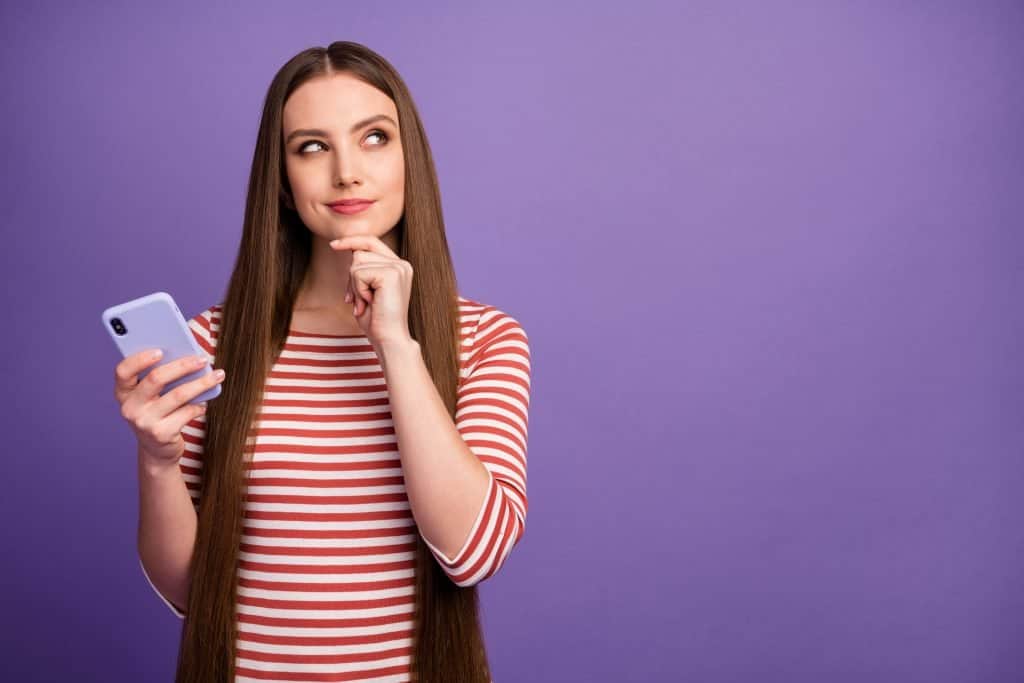 As the company's name suggests, you are paid for being an adult chat operator. You can easily earn around $300 per week by replying to messages via their platform. Best of all, you don't reveal any personal information. 
Visit: Adult Chat Jobs
3. The Chat Shop
The Chat Shop is a company that specializes in outsourcing live chat experts. You work remotely, but you do need to be based in the US or the UK. Furthermore, you have to work at least 20-30 hours per week. If you are taken on as a chat expert, you'll earn around $10 per hour.
Visit: The Chat Shop
Final Verdict
If you want to make money talking to lonely people, you can't go wrong with any of the previously discussed three companies. The same goes for the 20 different ways that were previously mentioned. So all you need to do now is decide which companies and websites would work best for you.