Greenlight Debit Card
$4.99+
Overall cost compared to competitors
2.5/5
Educational component
4.5/5
Pros
Greenlight has the best parental controls in the industry.
It provides a platform for investing for parents and kids.
Its parent-paid interest is quite futuristic
It offers savings incentives and interest
You get money back on your purchases
Cons
Monthly charges
More costly than competitors
Financial mastery is among the most critical skills you can teach your children. Understanding money can help individuals get ahead in life and achieve their ambitions.
And so, if you're looking to educate your kids on finances from an early age, consider kids' debit cards, such as the Greenlight debit card, which is the highlight of this review. They're the best tools for helping kids become financially sound and smart savers.
Here, we'll dive into the core aspects of this card for teens and kids, including its debit card details, key features, pros, and cons that should help you decide whether this modern alternative to banking suits you.
What Is The Greenlight Debit Card?
The Greenlight debit card is a unique alternative to banking. The debit card was developed by MasterCard exclusively for youngsters. The core concept is similar to loading money onto a gift card for a friend and giving it to them.
Except with a Greenlight card, you can regularly add additional money to your children's cards as you see fit via their convenient mobile cash app, which offers a seamless digital experience. You could even set up regular allowance funding so that you don't forget to pay their weekly earnings.
Moreover, you can limit where your child can spend their cash so that they don't overspend in one category, like online gaming.
With all of these wonderful advantages come even more perks, including teaching your kids how to invest! The Greenlight debit card allows parents to pay an allowance or purchase items online and set spending limitations to ensure their children do not go over what they agreed on.
The card also comes with a family finance app, a feature-rich financial platform designed to assist parents in teaching their children critical personal finance skills and developing helpful money habits such as saving, acquiring, investing, spending, and using money responsibly.
In essence, the money app is designed specifically for individuals to learn about money through the Greenlight prepaid card that comes with permissions, notifications, and safety measures.
How Do I Get The Greenlight Card?
You'll need to have the following details to get started with Greenlight. Gathering everything beforehand may make the procedure go more smoothly:
Email address
Phone number
Identifying data such as your name, date and place of birth, and Social Security number
Postal address
Your kid's names
A bank account or debit card
After collecting these details, go to the Greenlight website and select the "Get Started" option. Next, you'll be asked for your mobile number. When you enter it, you'll be led to a screen asking if you're the parent/guardian or the child. When you establish that you are a parent, you will receive a confirmation number through a text message.
Then, create your account by providing your email address, setting a password, and deciding what user name your children will call you.
In the next step, input your child's name (or children's names), phone number, and birthday. Fill out your personal information, accept the Cardholder Agreement and click Next.
Finally, choose a financing source and present your Greenlight request approval. After approval, you'll receive your card within seven to ten days.
Eligibility
There's no minimum age requirement for children to obtain a Greenlight debit card. So, as long as they know how to make purchases, kids of all ages can acquire the card. It's also worth mentioning that adults can also use the card. And so, there's no age limit whatsoever.
When your children turn 18, they can acquire their Greenlight credit cards. Here is when also, you can initiate deep conversations about money and the dangers of credit card debt.
How Much Does Greenlight Cost?
A subscription fee with Greenlight starts at $4.99 a month per family and come with cards for, at most, five (5) children. In addition, this basic subscription includes the following features:
• An educational app
• Essential financial instruments
• Parental restrictions
• Reward for Greenlight Savings (up to 1 percent interest on Savings)
• Saving, earning, investing, spending, and giving abilities
The next plan is Green + Invest, which includes everything in the Greenlight plan along with investing platforms. This plan costs $7.98. Lastly, they have the Greenlight Max, which costs $9.98. Again, it includes everything in the Greenlight + Invest package, in addition to the following features:
• Reward for Greenlight Savings (up to 2 percent interest on Savings)
• Cash Back (1%) on All Purchases
• Black Card with Greenlight
• Priority access to customer service
• Identity theft safeguards
• Cell phone security
• Purchase security
It's worth mentioning that the company will pay for your first month's plan, and you can quit at any moment. There is a one-time price of $9.99 if you want to switch to a Custom Card.
"What are the costs connected with Greenlight?" you might ask. Except for the monthly price charged by the provider, there are no other covert or extra fees except if your kid loses their Greenlight Card. The first card replacement is free of charge. After that, for any other further replacements, you will pay a $3.50 card replacement fee.
How Do Greenlight's Fees Compare To The Competition?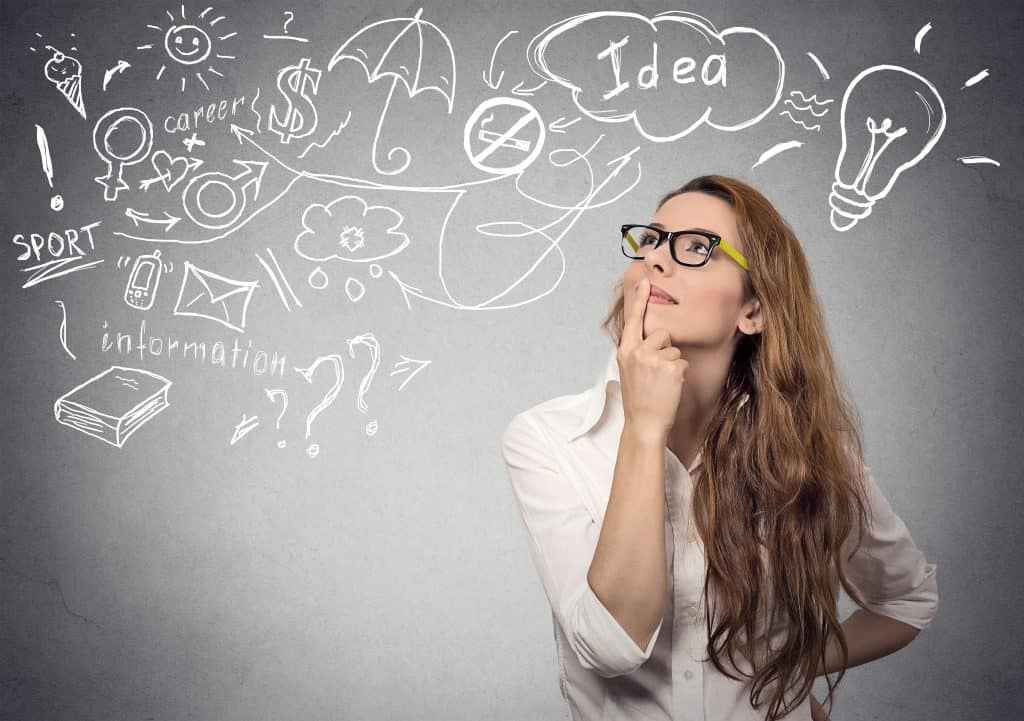 In this section, we compare Greenlight to some of the other top cards in the debit card industry geared towards kids.
BusyKid
In terms of options and features, BusyKid is perhaps one of the closest card products equivalent to Greenlight, including the possibility to assist your child in opening an investment account and discovering the foundations of investing.
In addition, BusyKid is less costly than Greenlight. BusyKid family plans are $19.99 annually. They include one BusyKid pre-loaded Visa spend card. If you wish to create BusyKid accounts for several children, you'll have to pay an extra $7.99 per child every year
FamZoo
FamZoo, like Greenlight, allows parents to deposit real money straight to their children's debit cards and assists them and their children in tracking saving, spending, and giving. Nonetheless, FamZoo does not provide the kid-friendly investment alternatives that the Greenlight premium plans do.
A FamZoo membership costs $5.99 per month; families can save money by prepaying for numerous months (or years).
GoHenry
GoHenry is another popular kids' debit card. Like Greenlight, parents may fund their children's accounts, establish spending limits, assist their children in dedicating some funds for charity donations, and more. However, the biggest distinction between GoHenry and Greenlight, as with FamZoo, is that GoHenry does not provide any investing infrastructure.
GoHenry charges $3.99 per child every month, and you may purchase a card customization for your children's debit cards for an additional $4.99.
Is Greenlight Safe?
Greenlight adheres to many industry regulations and best practices as regards safety. This should give you peace of mind knowing that these safeguards will protect your kids and your family's finances.
Here are the most important things to know about the protections used:
Greenlight debit card accounts are protected by the Federal Deposit Insurance Corporation (FDIC); up to $250,000 for every person by the card's partner bank, CFSB. This partner bank is FDIC insured; therefore, it safeguards any balances on your family's cards against the threat of Greenlight or CFSB failure. Note that: The FDIC ensures all accounts are held by the primary owner at a financial institution.
Greenlight has a parent-controlled PIN and an EMV chip.
The company employs industry-leading encryption techniques, along with VPNs and firewalls to protect your data.
Further, the company restricts certain expenditure categories to safeguard children from spending in risky places. Also, it doesn't allow your children to obtain cash back at stores' registers because this would contradict the spend control feature set on the Primary Account via the app.
Another important thing is that it gives you complete control over where and how much your children spend their money. The company notifies you quickly if your children attempt to spend or obtain cash where they shouldn't. Furthermore, if you misplace your card, you can disable it by tapping on your Parent Account.
Lastly, Greenlight includes MasterCard's Zero Liability Protection. If your card is lost or stolen, someone acquires unauthorized access to your PIN, or fraudulently transfers funds from your Card Account; you won't pay a thing.
Greenlight Plan Details And Features
Here we list out the top features and plan details for the Greenlight debit card.
Children's Prepaid Debit Card
The most outstanding feature of the Greenlight debit card is a prepaid card.
Essentially, prepaid cards are forms of a payment card, which you can pre-load with funds and then use to buy products or services without a cash reload fee or taking on debt from the issuer.
Prepaid debit cards, which function similarly to bank account withdrawals while purchasing goods and services, are the most widespread sort of prepaid card.
Because kids can only use what's left on their Greenlight card, prepaid cards for children let you prevent non-sufficient funds penalties and overdraft charges.
Different Types Of Parental Controls
Parental restrictions are among the most essential features offered by Greenlight Debit Card since they top the industry when it comes to control.
Greenlight employs a permission-based spending restrictions system where parents can establish rules for specific stores and shopping categories. When individuals set spending limitations, they can place their choices on their child's spending at a particular retailer or within a specific spending category.
These controls are as discussed:
Store-level Control
This card is so far the only prepaid card that allows parents to choose which stores their children can use their card at. And, if you're worried that this isn't enough control, Greenlight will send you an alert if your kids attempt to spend money; they shouldn't.
Even if they only shop where they are permitted, you will be notified whenever the Greenlight debit card is used. It also notifies you when the debit card transaction is refused for whatever reason. This level of visibility into when, where, and exactly how much your children used is unrivaled by any other debit card for kids.
On the other hand, do you want to provide your kid with some spending flexibility? You can do this by putting your child's allowance cash, birthday money (or any additional funds you've deposited onto the card) in the Spend Anywhere category. This enables them to spend their cash how they see fit.
Your kid can spend money in the Spend Anywhere Class at any business that accepts MasterCard.
This card allows you to link your child's individual Spend Limits to their Spend Anywhere fund, allowing them to combine monies toward a particular purchase.
For instance, if your kid goes to Walmart and spends $20, but they only have $13 in their Spend Control balance when you enable this setting, the difference will be deducted from your child's Spend Anywhere function. This will help prevent your kids' essential purchases from being denied.
Different Classes Of Spending
Greenlight divides purchases done by children and teenagers into five categories, including online gaming, restaurants, grocery stores, gas stations, and ATMs.
It's worth mentioning that when you first sign up for Greenlight, gas stations, restaurants, grocery stores, and online gaming function more like budgeting suggestions than true spending limitations.
This means that you can set cash in the Spend Anywhere fund and allow your kids the freedom to purchase from either of them. Nevertheless, this feature doesn't apply to ATM access. The underlying reason is to prohibit your kids from withdrawing beyond the amount set for the ATM Spending Category.
In-App Permissions
If your kid goes to a different store without your permission but lacks sufficient funds in their Spend Anywhere Control, they can notify you via the application to make a real-time ask for additional funds.
Put Your Child's Greenlight Card On Hold
If you misplace a Greenlight Card or lose it, you can easily turn it off using your parent app. Then, when you find it, switch it back on.
Parent-Paid Interest
Paying your interest rates is a significant benefit of certain checking accounts for children since it can assist parents in encouraging their children to save extra money for their financial future. In addition, it's a method for teaching your child the rewards and responsibilities of managing money, creating goals, and saving money to achieve them.
This type of interest is a yearly rate you set in the Greenlight app for your child's General Savings balance. You only need to set up an automatic transfer from your parents' wallet to their account, and the interest will be credited on the first of every month.
Greenlight assesses and pays interest regularly based on your child's "Total Savings" average daily amount for the preceding month. This is the total amount saved from both Savings Goals and General Savings.
You may pick how much interest your kid's savings balances earn with this function. If you want your kids to make a lot of money, you may choose your interest rate to pay even up to 100%.
If it is too pricey for you and you'd prefer to pay a reasonable interest rate, you can adjust the number to as little as 1%. It's entirely up to you!
This tool will teach your children the importance of saving money. In addition, you can show them how savings accumulate with each monthly payment.
You Can Make Direct Deposits
Direct deposit is one of the most useful aspects of a debit card for children. Your child's income will be deposited straight into their account with direct deposit.
Direct deposits are also beneficial since they can assist an adult in managing when money should be deposited into their bank account and when to transfer cash for any anticipated expenses.
Teenagers with employment can use the Greenlight Debit Card to receive their salaries immediately on their card.
The Famous Round-Ups
Like the well-known micro-With Greenlight, parents also have a better way to manage family finances with automatic allowance payment, chores tracking, flexible spend controls and more.
"Many of our Morgan Stanley CashPlus account holders are families looking for a better way to manage their money while continuing to build long-term wealth for their family," said Paul Halpern, Head of Deposits and Banking Services, Morgan Stanley Private Banking Group.

"Greenlight brings our clients a way to also teach their children about the world of money, ensuring the next generation has the knowledge and skills they need for a healthy financial future."

"Parents know it's important for their kids and teens to grow up with healthy financial habits, but many don't know where to start and schools don't always give them the tools they need," said Tim Sheehan, co-founder and CEO of Greenlight.

"Partnering with Morgan Stanley, a global leader in financial services, allows us to bring Greenlight to even more families, empowering parents to raise financially-smart kids."
Morgan Stanley CashPlus offers clients a modern alternative to banking. (morganstanley.com)investing program Acorns, Greenlight adds more saving capabilities with its Round-Ups function.
This enables children to round up their purchases to the nearest dollar and automatically deposit the money into their General Savings.
For example, if consumers spend $5.25 at an online shop, they can round it up to $6.00 and save the difference of $0.75 immediately. Parents and children can manage Round-Ups in their app's Savings tab.
You Get Rewarded For Saving
The greatest debit cards for children are more than just teaching them responsibility. They have also disguised savings accounts, as funds are pulled from the card's connected checking account, and all transactions are processed via it.
Learning how to manage these finances can educate children not only on how to save and monitor their funds but also how to save and budget for longer-term goals.
Greenlight's Savings Rewards function acts as a savings account. The basic plans give a 1% savings bonus on average monthly balances up to $5,000. Furthermore, users in the Greenlight Max plan will witness their Savings Rewards double up to 2%.
You Can Automate Allowances
One important financial lesson that parents introduce to their kids is the value of work. In general, kids who complete their tasks, however simple they are, are more likely to succeed in the workforce later in life.
However, the incentives for doing tasks are also worth investigating: are your children working more around the home because they know you'll reward them or because it provides them a greater sense of accomplishment?
Because every person is unique, so are their motives. But, on the other hand, Routines can help develop good spending habits that will last a lifetime.
As a result, establishing a task system early on and rewarding kids with money earnings can have a favorable impact—children's actions can serve as models for our adult behavior.
Earning an allowance for housework can instill a sense of accountability and pride in children.
Allowance Automation, a Greenlight feature, allows parents to organize particular chores for their kids on the parent app. They will be paid once they have completed that work or every time it is allocated to them.
Parents may choose to pay them once a week (or once a month) or daily. The nicest aspect about this function is that parents may tailor the allowance to their child's age and activities around the house.
For instance, if your kid does regular duties such as sweeping, cleaning dishes, or taking out the garbage, you may pay them $0.50 each time they perform it.
If you want your children to undertake chores that demand more precise instructions, you can choose to give them a larger allowance—increase their daily balance. This provides them with the motivation to do what is expected of them.
Sometimes, it can be tough for parents to strike a balance between giving their children an allowance and going overboard. And so, try measuring how much they earn and how long it takes them to perform their chores by implementing Allowance Automation. In this way, they can swiftly earn money through chores' completion.
The Automatic Money Transfer Feature
The capacity to send data instantly is quite useful for parents. For example, your card transfers to your Parent's virtual wallet will appear immediately; however, your bank account transfers will generally take 3-4 business days after starting the transfer for verified bank accounts with appropriate funds.
The company may grant quick money to speed your move depending on your Greenlight history.
Some parents use this to pay for their children's weekly tasks. In addition, the ability to transfer funds instantly eliminates the need to visit a physical bank, which may be challenging for youngsters who do not have transportation or are busy adults.
It also helps parents assess how much funds they give their kids and whether they should provide more or less over time.
Greenlight's Investment Plan
Greenlight + Invest in a savings account for children. When combined with your Greenlight online banking for adolescents, it's simple to use. In addition, the application will teach the fundamentals of investing, such as how to trade in stocks and exchange-traded funds (ETFs).
Because connected accounts from the custodians' banks or brokerages are required, it works best if older people participate in the process.
The investing policy on the all-inclusive plan teaches children critical financial skills such as money management and investment basics using actual money, real stocks, and realistic examples.
You can utilize the investing function to do the following:
Purchase fractional shares in companies that your children value (kid-friendly stocks)
Begin investing with even $5 in your account (through the Greenlight + Invest function, which functions as a micro-investment app).
Approve all trades on ETFs and individual equities with a market capitalization of $1 billion or more.
Different Types of Protections that Greenlight Provides
The company provides identity theft, phone, and purchasing protection, only accessible with the pricier Greenlight Max package.
To start with, Greenlight monitors, alerts, and restores status regarding identity theft protection for the entire family. Experian usually provides this coverage.
On cell phone protection, with the Greenlight Max plan, your children (max. five) are covered for damaged, stolen, or lost phones. This coverage includes reimbursement for the cost of repairing or replacing your child's cell phone in the case of damage, as well as up to $600 per complaint if it is destroyed, lost, or stolen.
You can make two claims every calendar year, up to a total of $1,000 per card. Unfortunately, a $25 deductible per claim for the Virginia Surety Company coverage is not available to plan participants in New York.
Lastly, purchase protection allows consumers to request reimbursement for the cost of repairing or replacing an item purchased with the card. This feature is permissible if the product is destroyed or stolen within four months of the purchase or delivery date, up to a maximum of $100 per item and $1,000 per calendar year.
Who Is Greenlight Suitable For?
Despite its restrictions, Greenlight has a lot to offer. However, before signing up, parents should look through all of the fine print and the purchase and withdrawal procedures to ensure they understand what they're getting into.
We also advocate playing around with the application and learning how it works so that kids aren't caught off guard and unable to access their funds when they need them.
Having said that, Greenlight is best for:
Individuals who want to keep track of their children's chores, allowances, purchases, and savings all in one spot.
Families that wish for their children to have their debit card for security concerns offer the best-advanced card security.
Parents who desire to teach their children money management at a young age.
Parents who want to introduce their children to investing at a young age
Anyone who wishes to give money to their children or teenagers instantaneously via a smartphone app with flexible spending controls.
Parents who wish to be notified whenever their child makes a transaction
Pros And Cons Of The Green Light Card
Pros Of The Green Light Card
Greenlight has the best parental controls in the industry
Undoubtedly, this card has a unique level of specificity in parental and ATM withdrawal controls.
It provides a platform for investing for parents and kids
Greenlight incorporated an investment platform into its service, allowing parents to authorize each ETF transaction or stock.
Its parent-paid interest is quite futuristic
Greenlight allows parents to pay interest on their children's savings goals, motivating them to save and helping them understand the significance of compound returns.
It offers savings incentives and interest
Greenlight offers savings incentives in the form of interest (1 percent – 2 percent, depending on the plan).
You get money back on your purchases
Kids can earn at least 1% cashback on Greenlight card purchases with the superior Greenlight Max product.
There is a set monthly cost for five children
Greenlight scales by allowing up to five children to receive a card. Each additional child incurs a monthly charge.
It sends warnings and requests for expenditures and ATM withdrawals in real-time
The program offers real-time notifications for spending activities, besides in-app, real-time calls for additional funds in children's Spend Anywhere accounts.
Finally, its chores and allowances management feature
The Greenlight app helps you manage chores and allowances by providing in-app tasks, monitoring, and assessment, as well as automated allowance payouts. While some prefer personal approval reminders for allowance, some parents may appreciate these automatically generated payments to send their children the money they've earned as allowances without delays.
A Few Cons
Greenlight's investing plan has a monthly charge. While it's convenient to have all of your financial decisions in one place, Greenlight's investing design begins at $7.98 a family per month for up to five children.
That's very pricey when you realize that there are less expensive solutions, such as the Acorns Family plan, which costs $5 per month, or the BusyKid debit card plan, which costs $19.99 per year. While the latter offers less functionality and poorer client satisfaction scores, it is less expensive than the Greenlight + Invests plan.
Greenlight does not presently allow you to reload cash straight to the card from selected stores across the country. However, even if it comes at a cost, this feature can enable access to the most financially marginalized communities.
A Greenlight card review suggests that options such as Famzoo and BusyKid allow individuals to lend funds to their children (with or without interest) to finance bulky purchases. This feature can provide a secure atmosphere for learning about borrowing before acquiring a credit card or progressing onto any other lending product outside the home.
Greenlight Debit Card FAQs
Does Greenlight give you a card?
The Greenlight card has some useful functions, but it isn't revolutionary. Instead, it's a prepaid debit card that you may receive from almost any bank or credit card company (Greenlight is a Mastercard).
How much money can you load onto a Greenlight card?
A Greenlight account can hold a maximum of $15,000 for the principal account and $7,500 for sub-accounts.
Is it possible for my 11-year-old to have a debit card?
The Greenlight card for children is ideal for anyone of any age! However, the degree of freedom with which children are permitted to use their cards varies according to their age—younger children may require more assistance from adults to get started. Ideally, the sweet spot for when kids get their own card is around the ages of 10 to 18.
Which bank has Greenlight?
Greenlight is a legal organization that provides Mastercard debit cards that adults can manage via an app. They are issued by the Community Federal Savings Bank, an FDIC-insured bank.
Can my parents see what I've bought on my Greenlight debit card?
Parents may technically see where a product was purchased as well as the total dollar amount paid. However, they can't see what you bought. Your debit card purchases, however, can raise questions; for instance, if you spend money on a gas station when you don't have a car, they might ask.
Is there a foreign transaction fee levied by Greenlight?
The Greenlight debit card is accepted in over 150 countries and has no international transaction fees.
Conclusion
Undoubtedly, the Greenlight card is a useful tool for raising financially-smart kids, teaching your children about the value of work, investment, and smart money management. It also effectively motivates them to perform their assigned tasks due to its allowance automation system.
Moreover, it monitors how, where, and when your kids spend their funds, which helps to ensure that they make sound financial decisions. And so, if these three basic card benefits appeal to you, you should consider acquiring them.
Nevertheless, our analysis shows that it compares unfavorably with other companies regarding cost. The Greenlight card is rather expensive. Options like Busykid and Famzoo come with top-notch features, making them seem undesirable.
Perhaps, suppose the company lowers the monthly subscription price. In that case, it can occupy a unique position in the industry because, apart from offering the card, it provides an app for families—which some of its competitors lack.