Most people spend a considerable amount of time on their phones, laptops, or tablets working or seeking various forms of entertainment. Game apps are an excellent way to spend your free time.
Wouldn't it be great if you could play your favorite games for fun and still earn real money? Plenty of mobile games pay users real money just for playing them. Below are popular mobile games that reward gamers with real cash payouts. While these games are unlikely to pay you enough to quit your regular day job, they are an excellent avenue to earn extra cash.
If you spend many hours playing phone games, consider switching to one of the options below to start earning. The cash rewards vary from app to app, but you can make anywhere from a few pennies to a few dollars in each playing session.
These 20 Apps Will Pay You Real Money To Play Games
Check out our top 20 list of games that pay real money:
Mistplay is an online game app that pays users to play games. The app is downloadable on any android device and offers gamers the chance to play video games, earn points and later redeem them for gift cards.
Since its launch in 2017, Mistplay has been rewarding gamers with great gift cards for their participation in various games. The points you earn on Mistplay are redeemable for gift cards by popular retailers like Amazon, google play, Starbucks, iTunes, and visa.
Mistplay has a broad collection of fun games to play and does an excellent job of matching games to users. The app recommends games to users based on their gaming history and preferences. With Mistplay, you can invite your friends to play and unlock milestones faster. In addition, the app has a chatbox feature that supports communication and connections with other participants.
The app does not charge users any fees for joining, downloading, or participating in the games. One week of casual play can earn you about 5 dollars. However, the more you play, the more you level up your avatar and earn redeemable points. Should you need to contact their support team, you can via email and chatbox.
Swagbucks is one of the most popular apps that rewards users with cash for playing games. Signing up for the Swagbucks gaming service is hassle-free, and you can download the application from Google's play store, apple store, or through their website, swagbucks.com.
Even better, the platform offers new users an $10 welcome bonus. In addition, some games have cash entry requirements, while others charge no fees for participation.
The Swagbucks platform offers users plenty of ways to earn reward points, with games being just one of the available options. The app pays users to conduct internet searches, complete surveys, and watch internet videos. Swagbucks will also pay you to sign up for free trials of upcoming products. You will also earn rewards when you purchase items through their shopping portal on the Swagbucks website.
As a new user, you can participate in various free and cash games categories. The cash games offer cash rewards for player vs. player competitions. However, these cash games require users to pay an entry fee. You earn Swagbucks by winning cash tournaments.
You can also earn Swagbucks every day by playing free games like swag memory and Swagasaurus. However, there is a daily limit on how much you can earn in each game.
Are you a fan of scratch-off games? If yes, then Lucktastic is an excellent game that will satisfy your gaming desires while also rewarding you tickets to win fantastic cash prizes. Lucktastic is available for download on both android and IOS platforms. The free tickets you acquire when playing can earn you anywhere between $1 and $10,000.
You can redeem your cash winnings through a Dwolla account. Users earn points every time they play regardless of whether they win their games or not. The points you earn at Lucktastic are redeemable for Visa gift cards and other prizes on Amazon and other retailer sites. Their payouts are in batches of 25 cents but will steadily add up the more you play.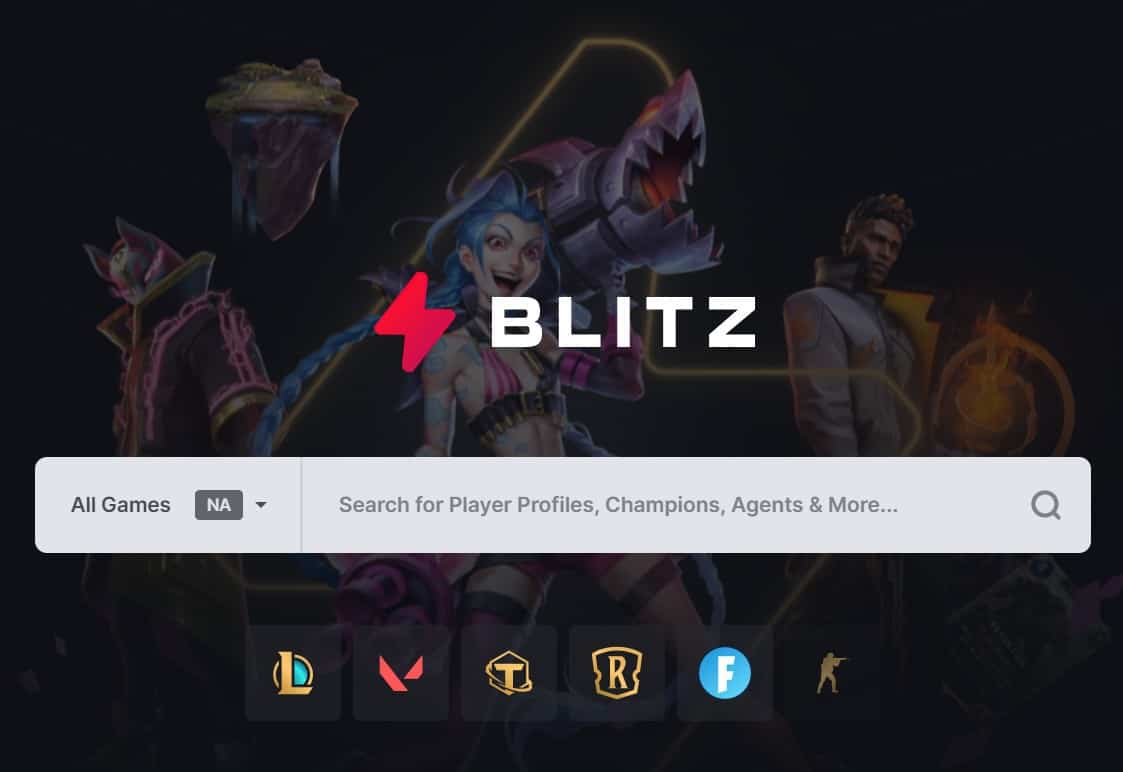 Blitz is another fan-favorite online game app that pays gamers to participate in one-on-one tournaments and win real cash. So far, the app has over 120,000 downloads, with many more players signing up each day. New users earn a $10 bonus upon signing up.
The blitz gaming app offers plenty of classic games like solitaire, blackjack slots, bingo games, and helix jump. Professional gamers can enter one-on-one tournaments or multiplayer challengers with other online players. If you enter the multiplayer contest, the app will automatically match you with players of your skill level.
You also earn money for referring your friends to sign up on the blitz app. However, all users need to be 18 years old to sign up and play. In addition, you can withdraw your earnings from the app at any time.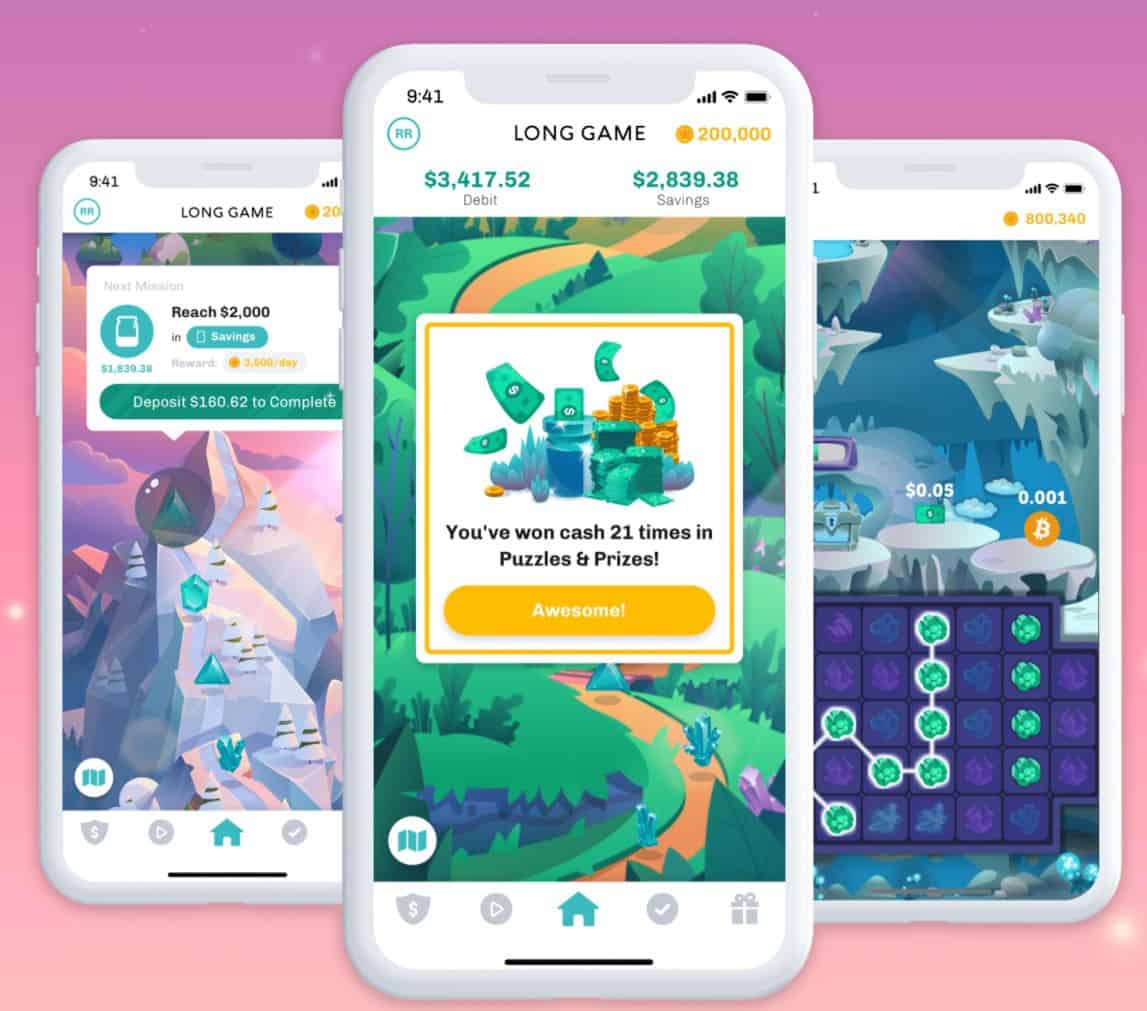 Long game offers you the chance to play games and meet your financial goals by earning fantastic cash prizes. When signing up to the Long game platform, you must verify your identity and bank details. Next, you need to create a savings account and set a savings goal similar to what you do at a typical bank.
You will earn redeemable coins anytime you deposit cash into your Long game savings account. You also earn coins when you make debit card purchases using the platform. Their savings account will pay you an interest of 0.1% and is FDIC insured to offer you peace of mind whenever you transact.
Dominoes gold is a fast-paced game where players compete to achieve the highest score within a set time frame. Dominoes gold has many daily tournaments you can compete in to earn money. You can choose to play casually for free with no rewards or join the pro leagues to challenge other online players.
When you play real cash games through the app, you win instant cash and other prizes. However, cash tournaments are not available in all states. Therefore, you need to confirm whether your state is eligible for cash tournaments before signing up with the app.
GameHag is another game application where you can play free online games and complete different tasks for a reward. The app is downloadable from the google play store and does not charge any fees to new users. Games take about 20 minutes to complete. There are a variety of games you can play on their hub.
Puzzles, virtual reality games, and 3D graphic games are just examples of what you can expect at GameHag. You can even make youtube videos and trade them for cryptocurrency gems which you can later convert to wallet money.
GameHag is rated teen, meaning anyone 13 years and older can join the action games.
Are you good at trivia and would love to show off your trivia skills? If yes, then HQ is the game for you. HQ is a fast-paced trivia game that rewards users for completing puzzles. You have approximately 10 seconds to answer multiple-choice questions.
You need to get a dozen puzzles right to enter the grand draw competition. The grand prize is awarded to participants who answer all questions correctly. The grand prize will be split if multiple contestants answer all the questions correctly.
The daily cash payouts can be as high as $5,000 on weekdays and $25,000 on Sundays. The HQ gaming application is downloadable from either the iTunes App Store or Google Play.
Pogo is a mobile gaming app that offers free and paid game categories. Their gaming hub boasts many different classical games ranging from card games to arcade adventures. On the free version, you will play various games to earn points. The paid versions introduce you to tournaments and multiplayer competitions to earn even more points.
Both versions allow you to qualify for daily draws to earn up to 50 dollars for a win. Additionally, you can land a $500 jackpot for playing games on the Pogo app.
Solitaire cube is an exciting game that improves your card skills and the chance to win money. This improved version of solitaire is now much faster and supports multiplayer competitions. The application pairs the user with other competing participants with similar skill levels.
Solitaire Cube users can play the game in the practice league or the pro league. The practice league is a learning space and pays out virtual money in Z coins. The pro league is where you play in tournaments and earn cash. The application accepts users aged 17 years and older. PayPal is one of the cash-out options available at the solitaire cube.
Bananatic offers you the chance to play, review and provide feedback on your experience playing new games before their official release. Game developers also turn to Bananatic to test new games and receive suggestions on upcoming video game areas.
The app serves as an online community of professional gamers. Here you can meet other players and contribute to discussions on bugs and how to improve the overall experience on many different games. Bananatic rewards users with virtual currency and points for playing and writing reviews on other games. For example, you earn 50 banana points and another 500 points if you enable notifications by signing up.
You can cash out to earn $5 when you hit 2500 banana points. The banana points you collect along the way are also redeemable for gift cards and vouchers. Bananatic is a gaming and review app that lets you earn extra money. They provide several payment options for cashing out.
PCH has a mobile gaming app and a website to play games, access scratch cards, and enter draws to win big money. Popular games on the PCH app include solitaire, slots, and mahjong. However, PCH operates differently from other gaming apps. Instead of rewarding you with cash for playing games, the app rewards you with entries to contests and giveaways.
These contests involve a million-dollar draw and online scratch-offs worth hundreds or thousands of dollars. However, the odds for winning these giveaways are pretty competitive, meaning you'll have to commit your time playing games to win prizes. However, the games they offer are an exciting way to pass the time.
While the chances of winning are slim, winning one of their contests can be a life-changing affair for you. On top of their cash prizes, you can also redeem the points you earn for gift cards and unique merchandise.
Swag IQ, also known as Swagbucks Live, promises gamers the thrill and adventure of a good game show. Download this gaming app and test your knowledge by tackling live trivia game shows. The app rewards users with cash winnings for playing the games and a grand prize for answering all questions correctly.
The game presents trivia questions and multiple-choice answers in a game show format. There is a 10 second time limit to answer each question. The more questions you answer, the higher your chances of qualifying for the grand prize.
However, Swag IQ rewards players with their digital currency for answering questions even if you don't make it to the grand draw. The Swag IQ digital currency is redeemable for cash and a host of other prizes.
What Game App Pays the Most?
While many instant win games give cash rewards, the quantity of money you can earn from these platforms varies widely. However, your best chance to win large sums happens when you win jackpots and grand draws within the game.
Publishers clearing house (PCH) gives you the chance to win millions of dollars in their grand draw and several other scratch-off contests worth hundreds of thousands. PCH is one of the few apps where you can win substantial life-changing bonuses. Its million-dollar jackpot prize is one of the highest in the industry.
Can You Win Money On Game Apps?
You can win real cash rewards for playing gaming apps on your mobile phone. You earn money by playing the games and completing tasks such as filling out surveys and watching video ads. For example, some apps pay you a few cents for each survey you complete. Over time, this money adds up, and you can later cash out using various options.
The second way to earn money playing mobile games is by converting the points you earn into real money. You can also redeem your points and earn gift cards you can use for your online shopping.
What Apps Let You Win Real Money?
Below are some popular gaming apps that let you win real cash prizes
14. Game Of Thrones Slot Online Casinos
This all-new adventure slot casino game draws inspiration from the award-winning series, Game of thrones. This impressive slot casino tests your skill and pays your real money when you win. Their slot machines resemble the art, sounds, and sights in the game of thrones series.
The gaming application serves plenty of classic games and is downloadable from both IOS and google play store. In addition, the games have class-leading social features to achieve huge milestones through teamwork and collaboration.
Mypoints works in a similar manner to Swagbucks. The app offers gamers the chance to earn multiple rewards by participating in surveys, playing games, and viewing internet videos. The app also rewards users who purchase items online through their website.
Mypoints rewards you with as much as forty percent in points when you purchase items at partner retailers" shops and websites. The app also rewards users with coupons that you can use to supplement your shopping budget. Another way to earn from this app is to complete surveys and poll questions. These surveys help build up your points tally without having to spend any cash.
When cashing out, you will have two options; convert your Mypoints to money and cash out via PayPal, or you can redeem the points to receive gift cards in return. The app also allows users to convert their points to United MileagePlus miles and save money on future flights.
The Blast gaming app enables users to play, save and win money for completing game milestones. All you have to do is download and link the app to your checking account to get started. After that, you can transfer small portions of money into your high yield savings account within the blast app.
Blast gives you the chance to win cash and prizes for playing different games and completing challenging missions. The gaming app rewards players 25 cents whenever you connect candy, 5 cents for coin collections, and $1 for conquering complex tasks.
In addition to the cash winnings, you also earn eXperience Points to complete game milestones and save money in the blast savings account. The more points you accumulate, the higher you climb on the leaderboard. High-ranking players stand a chance to win one of three cash prizes. A first-place finish will earn you $1,000, second place gets you $50, and third place wins $25.
Currently, the blast app is only available on Android mobile service. However, plans are underway to release the game on the IOS app store.
17. Casino.com
Casino.com is another mobile game that lets you play casino games for money. The application is available for download in the united states and a few other foreign countries. However, the app charges upfront fees to play the games where you stand a chance of winning cash prizes.
You can play any table game on the app ranging from roulette, slots, poker, and blackjack. Some of these games give you daily cash rewards for completing game milestones. You also earn entries into jackpots the more you play.
Besides the regular promotions, you can also upgrade to VIP membership status to enjoy free games and jackpot entries.
18. My Konami Slots
This game places the thrill of winning right at your hands. The gaming application boasts an excellent collection of popular casino floor machines. Currently, the application is available only on the IOS store. So have fun by spinning the machines and earning the chance to win bonuses and free spins.
Climb the ladder progressively to earn the VIP status where big bonuses lie. Besides cash payouts, winners also stand to win many more prizes.
The Givling app offers you the chance to win real money playing mobile games. They offer four and five-digit dollar cash payouts when you play any daily trivia game on the app. The trivia questions are fast-paced, with a time limit of 10 seconds for each question.
If you play their trivia game at least ten times a month, you will automatically qualify for a $10,000 random draw. The app also offers an excellent opportunity for users struggling with student loan debt or mortgage expenses. You can earn money by subscribing to their student loan or mortgage debt queue.
After joining the funding queue, your goal should be to rise through the ranks and top the waiting list by participating in sponsorship deals and interacting with ads. When you top the waiting list, you stand to win up to $50,000 in cash and commit the sum towards servicing your student loans and mortgage debt. The Givling app is available for download on both the IOS and Googles play stores.
If you're looking to earn real money rather than reward points and virtual coins, then InboxDollars is the game for you. Since its launch in 2000, the application has paid out over $60 million in cash rewards to players. You can expect to make between $15 and $50 each month when you play regularly. The app allows you to cash out once you hit the $50 mark.
InboxDollars charges no fees when signing up and offers a broad collection of free and paid games where you can earn money. Popular games on their platform include pool, sudoku, chase, card games, and word search. Apart from games, you also earn cash for completing surveys and surfing the web through their InboxDollars toolbar.
The application rewards users with $1 every time they use their search toolbar. The average earnings per activity range from 25 cents to 5 dollars depending on the difficulty level. Download the app on your IOS or Android device to play and earn. You can withdraw your earnings into your checking or savings account when cashing out.
Unlike many other gaming apps, InboxDollars offers users the chance to grow their savings and earn good money. Gift cards and paper checks are other cashout options you can explore on the app.
Is There A Minimum Age To Play Games That Pay Real Money?
Most of the games that pay real money for playing games will require their members to be at least 18 years to play. Though the 18-year threshold applies mainly to casino-related games, it extends to all cash game apps that pay using PayPal and direct deposit.
How Do Games That Pay Money Work?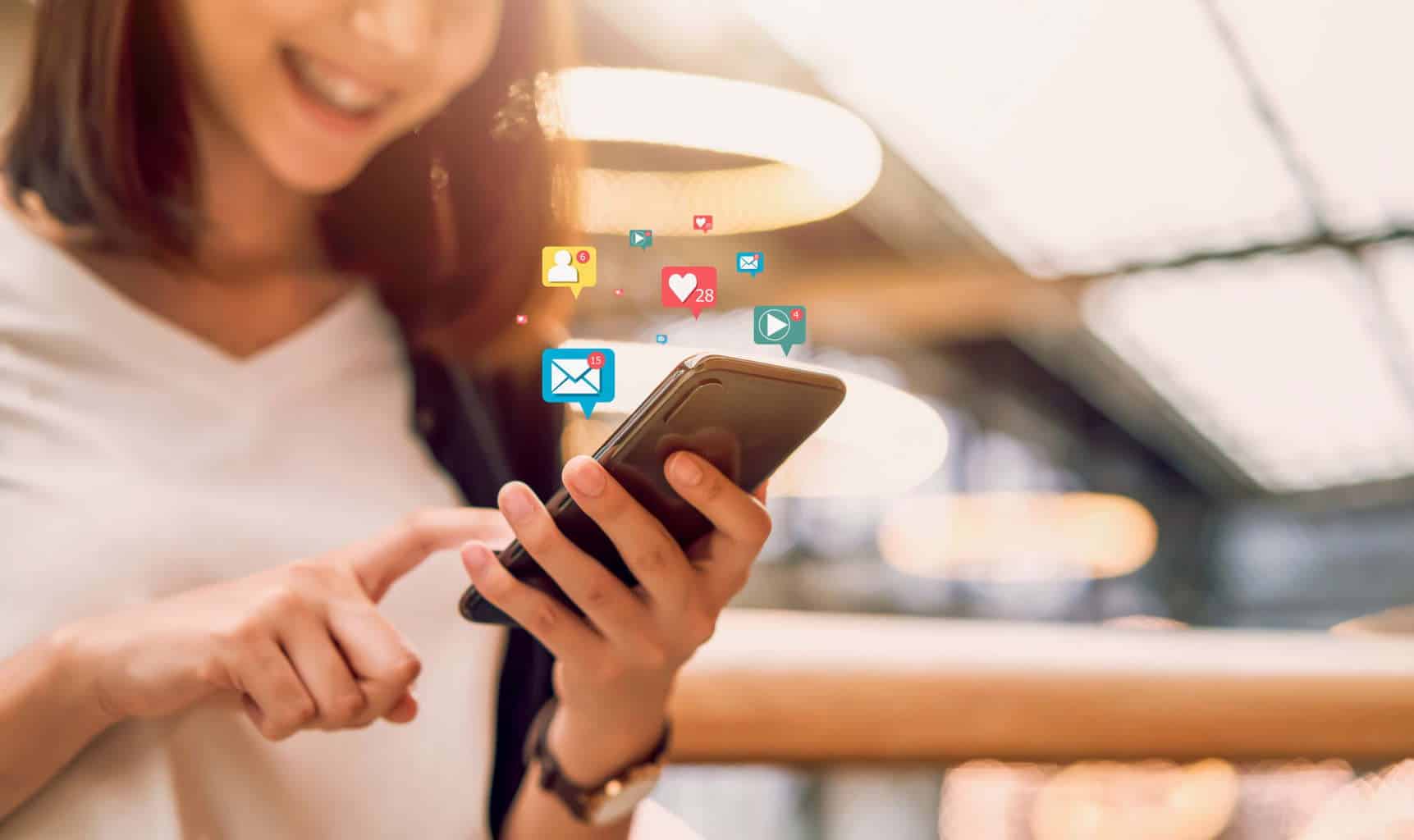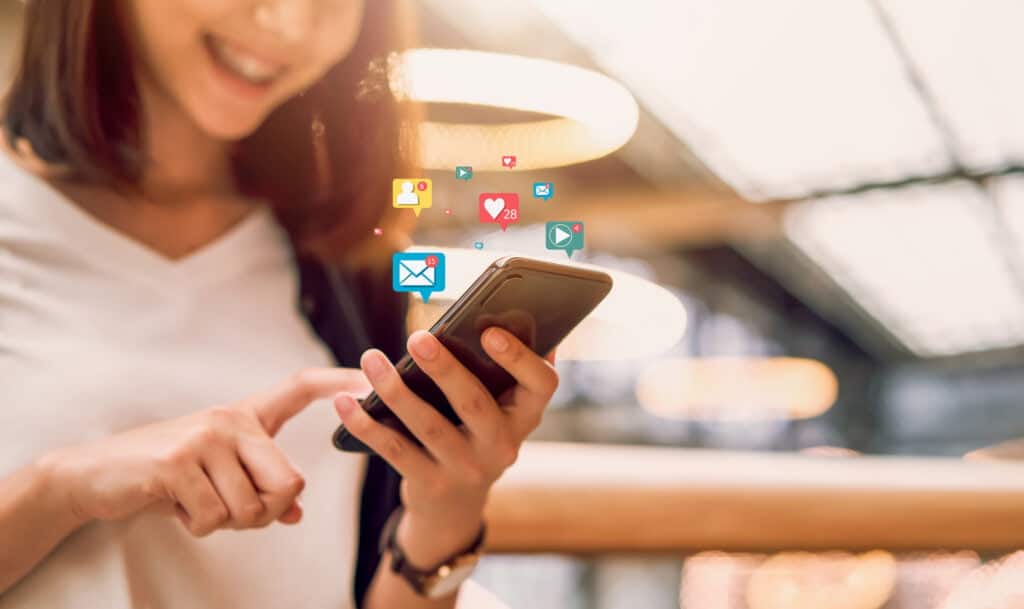 Game developers earn income from mobile gaming apps by running ads during the game. Developers may also charge joining fees and renewable subscription fees. The game developers then pay users real money to complete specific tasks like watching a video ad.
Rather than real money, some gaming apps will reward users with virtual currency in the form of coins or points. You can later convert these coins into cash or gift cards. To earn this game currency, you will have to spend hours playing mobile games each day to attain the cashout limits.
What Are The Payment Options?
Gaming apps give users multiple options to withdraw their winnings.
Paypal
To cash out through PayPal, you will have to link your gaming account to a verified PayPal account. Then, when you attain the withdrawal limit, you can select PayPal as your cashout option to receive your cash rewards. However, do note that PayPal does charge transaction fees for withdrawal.
Direct Deposit
Another standard payment method is through your checking or savings bank account. Similar to PayPal, withdrawal transactions will vary depending on your withdrawal amount.
Gift Cards
The points you earn from playing games are redeemable for gift cards and vouchers. The gift cards are redeemable at many large restaurants and retail outlets.
Do Game Apps Really Pay You?
Yes, some mobile gaming apps give out cash to users to play games and watch a video. However, you have to spend many hours a day playing games on the app to earn a few cents or dollars. Game developers set withdrawal limits where you can only cash out after your earnings surpass the withdrawal limit. Some gaming applications set $5 as their withdrawal limit.
Some games reward you with virtual coins or points when you play games to complete tasks. You will have to accumulate these points until you meet the minimum points tally required for cashing out. After that, you can redeem the points or coins for real cash, which you withdraw to your PayPal or checking account.
Besides redeeming the virtual coins for cash, you can redeem them to earn gift cards and vouchers. Later, you can use these gift cards and vouchers to shop on online stores like Amazon, restaurant.com, and many others.
Which Games Pay You PayPal money?
Today, many mobile gaming app developers now offer PayPal as one of the cashout options.
Pool Payday is one such application that targets billiard lovers and rewards you for tournament participation. Their primary cashout methods are Paypal and Apple pay. Swagbucks, solitaire cube, blackout bingo, and Mypoints are other popular gaming apps that allow you to cash out through PayPal.
How Do These Gaming Apps Make Money?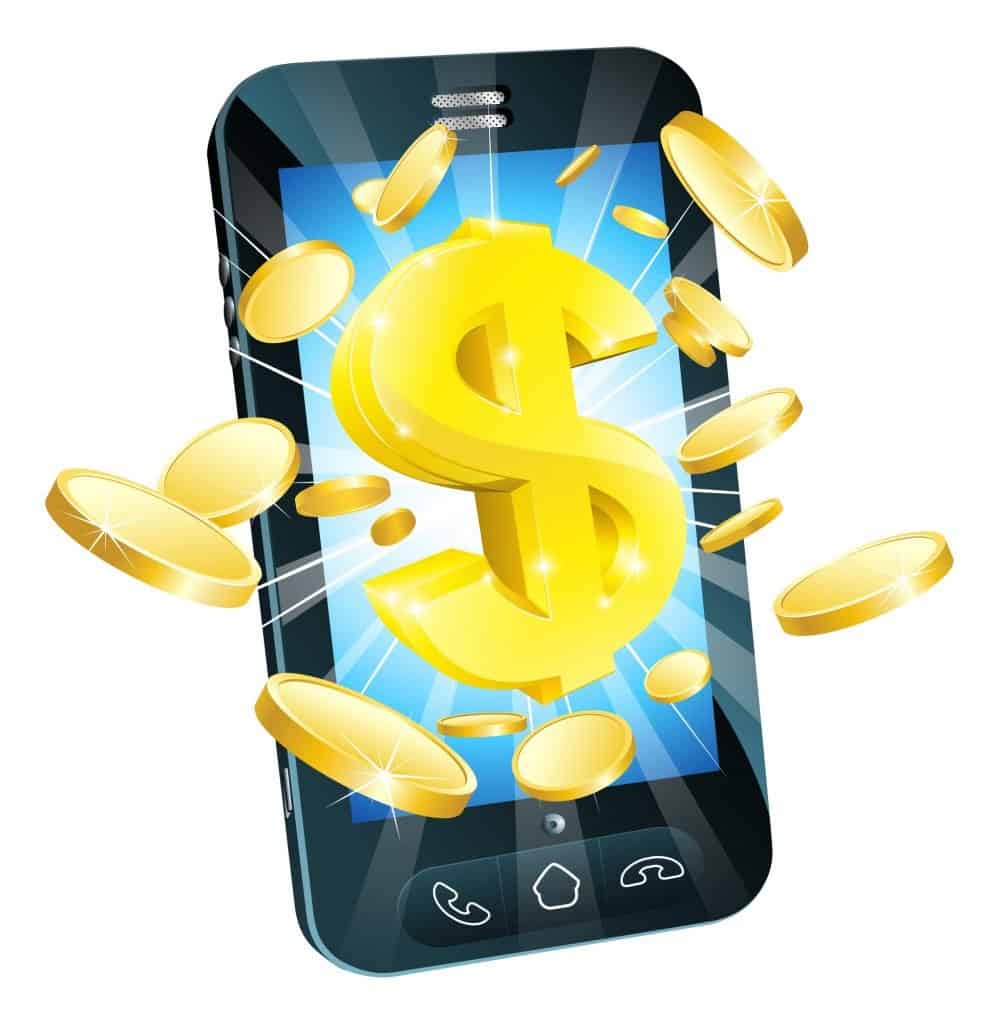 Today, mobile gaming is trendy and contributes significantly to global app revenues. The international gaming community keeps on growing thanks to technological advancements and the rise in smartphone usage across the globe.
However, while mobile gaming might be popular, few people understand how gaming apps earn these revenues. This guide takes you through the game monetization models that game developers use to make money from these apps.
During the early days of mobile gaming, all applications fell under two categories, free mobile games and paid games. Today, the monetization models are more complex, and they apply many strategies to profit from the industry.
Free-to-play Applications
FTP refers to games that you can sign up and download at no cost. However, you will have to pay to upgrade features within the game.
Freemium
These games charge zero fees for downloading and playing but will feature in-game purchases. Some of the best performing mobile games such as Fortnite, candy crush saga, and clash royale use the freemium model.
Microtransactions
These are in-app purchases where players pay for virtual items like improved shield gear, cosmetic suits, and unlocking game levels. These virtual items will either enhance the player's abilities or hasten their progress in the game. Microtransactions are very popular among professional gamers.
Display Ads
Display ads are very common in gaming apps and may appear as static posts, dynamic display ads, video ads, or pop-up videos.
Incentivized Ad
These ads reward you with extra in-game features or items in exchange for watching a video ad. Popular puzzle games like candy crush reward users who watch short videos before starting the next level.
Sign Up Fees For Paid Games
Game developers sometimes charge new users a sign-up fee before downloading the application on their mobile devices. The sign-up fee is a one-time payment. Minecraft and Grand Theft Auto San Andreas are two popular paid games that charge upfront fees.
Subscription Fees
Some paid games will charge a recurring fee to continue enjoying the game. However, most subscription fees accrue monthly or quarterly. Subscription fees are standard among games with multiplayer and a broad depth of content.
Can You Get Rich Playing Real Money Earning Games?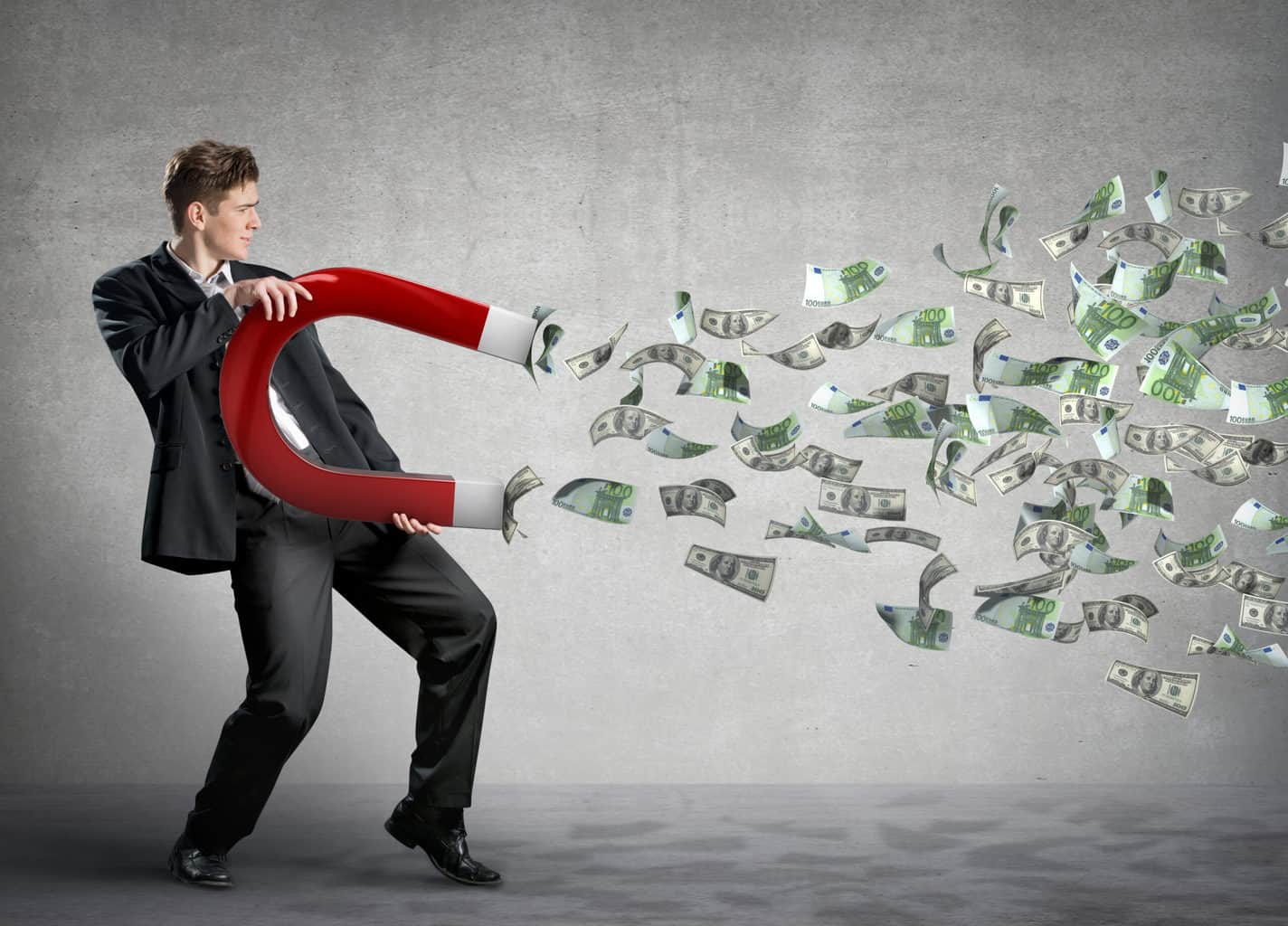 You can earn real money playing games on mobile applications. But is it possible to get rich from playing mobile games? Some people have won five and six-figure payouts from playing mobile games. However, such huge payouts are not very common, meaning only a few people win them.
Apart from payouts from grand draws, you also earn money for winning tournaments and upgrading to higher levels. You can earn anywhere from $1 to $5,000 for completing milestones within gaming apps. Other income from gaming apps may come from watching videos, completing surveys, and interacting with ads. Unless you win mega prizes, the average earnings you can expect from mobile gaming will range from $5 to $50.
You can earn a few cents to a few dollars for watching video ads and completing surveys in-game apps. However, some apps will limit the amount you can make in a day. While mobile gaming may earn you a few dollars a day, this income is unlikely to match your day job's salary. So while there is a chance you win the jackpot, the odds of winning such are slim.