If you want to become a flight attendant, this post has everything you need to know. In addition, there are some suggestions as to how you can become a flight attendant and what you need to consider and know about applying for a role as a flight attendant.
This post will help you to consider what a flight attendant does, the average salary, and what you need to do to prepare to apply to become a flight attendant. It also provides further information on how long it takes to be a flight attendant, the training program, and the requirements. Finally, this post provides additional information on what becoming a flight attendant entails.
Here Are Some Suggestions On How To Become A Flight Attendant
Get the required Education by obtaining a high school diploma. However, it would be beneficial to obtain a bachelor's degree to have better chances when applying to become a flight attendant. A degree is likely to put you in good stead for future opportunities for work, and a college degree is worthwhile obtaining overall for future career aspirations.
Join a flight school. A flight training program needs to be pursued to obtain flight attendant skills. As part of the flight training center training, there will be training for first aid skills, emergency procedures, and flight safety rules.
Gain experience by obtaining at least 1-2 years of customer service training or work experience by obtaining a role in customer service.
Complete on-the-job training by taking part in practice flights which can take up to 3 months to complete. After the training, an exam must be passed to obtain the required FAA certificate.
Obtain certificates. Some institutions, such as the In flight Institute and the Federal Aviation Administration, offer certification programs. The certificates include First Aid, becoming a certified travel associate, or becoming an accredited Aviation Manager.
Searching for employers can be challenging, so it is worth exploring online for leading airlines to find precisely what is required for the application process and compare these between the different airlines.
Consider the differences between the different airlines. After searching for other airlines, there are likely differences in working conditions, salaries, and expectations.
Apply to more than one airline for more opportunities to become a flight attendant.
Visit resources online and research the best way to become a flight attendant in terms of what education and seek out new courses to enroll in and what process is required to complete it.
Prepare some clothes that would be suitable for an interview, or spend some time shopping to find an appropriate outfit for an interview.
Research and read up on what is required to be a successful applicant and read up on past experiences of flight attendants.
Create a list of things to prepare for and have a strategy in place.
Practice having interviews with friends and family in preparation.
Research, read and discover different resources about different airlines.
Prepare yourself as much as possible with various information.
What Does A Flight Attendant Do?
A flight attendant is responsible for ensuring that passengers on commercial and business airlines are always safe and comfortable throughout their flight. They need to ensure that the emergency equipment is working correctly in adherence to emergency protocols, that the cabin areas are clean and that there is an adequate supply of food and drinks on board.
They also assist with boarding and checking for tickets and seating positions. They check that the baggage adheres to the aircraft.
Flight attendants must ensure they have good customer service skills and convey the safety standards in a demonstration. In addition, they need to ensure that they are aware of factors such as the weather that could impact the flight. They must also be mindful of any passengers with specific needs, whether there are small children or VIPs boarding.
One hour before the flight, a flight attendant is required to have a brief with the captain. The captain should inform them of weather conditions that could affect the flight, turbulence that may occur during the flight, the time duration, and any other relevant factors that all flight crew should be aware of.
The flight attendants should also be mindful of the different safety details and the emergency equipment supplies specific to the aircraft.
Flight attendants are responsible for ensuring that the boarding process is smooth and they can assist passengers appropriately.
Once on board, passengers are briefed on the safety standards for the aircraft on board and provided with a safety demonstration and how to locate their nearest emergency exit.
They should also be shown how to properly buckle their seat belts, what to do if they experience any turbulence, and how to use their safety devices for flotation correctly. They should also be briefed on how to operate the drop-down oxygen masks should they be required.
An in-flight safety demonstration video may be shown instead, and the flight attendant would monitor the behavior of the passengers during this time.
Flight attendants are required to make sure that the passengers have turned off any cell phones or electronic devices, that they have put their cabin bags away correctly, that their seats are in an upright position, and that the tray positions of the tray tables are stowed away. This is defined as the pre-take-off service.
After the plane is in the air, flight attendants are responsible for the comfort of the passengers. They can provide headphones for listening to in-flight entertainment, pillows, or blankets.
Food and drink are served on the flight, and flight attendants will attend to passengers. Other food items and duty-free goods can also be purchased onboard, and the flight attendant can offer different things depending on the availability of the stock onboard.
Flight attendants must conduct regular safety checks and listen for unusual noises during their aircraft duties.
Once the airplane is due to descend, the flight attendants must ensure that the trash has been collected. They should then ensure that the seats are in the correct positions before they perform their final safety checks.
It is also the responsibility of the flight attendants to ensure that the passengers safely depart the aircraft on landing.
The Average Salary For A Flight Attendant
The average salary for a flight attendant is approximately $40,884 per year. Southwest Airlines currently pays the highest salary, in excess of $50,515. Factors like seniority and experience determine a flight attendant's earnings.
Do You Need A College Degree To Become A Flight Attendant?
You do not need a particular college degree to become a flight attendant for one of the major airlines. Most airlines only require a high school education, although being more qualified and having a college degree or a bachelor's degree can help secure a role with a major airline.
In addition, if there is tough competition, a college degree would hold you in good stead against other flight attendant applicants.
How Long Does It Take To Become A Flight Attendant?
The hiring process can take approximately 12 months to complete the training on the job, including the training at a college or a training provider. Attaining customer service skills will also be advantageous for public relations. The training is usually paid, although it is generally at a low value.
How To Become A Flight Attendant
To become a flight attendant, an applicant must be at least 18 years old and eligible to work in the United States. They must also hold a valid and up-to-date passport and pass a background check and drug test.
The application process can take some time to be able to apply to become a flight attendant, and patience is required as it can be a long process. Below, we have detailed all the information you need to know to become a flight attendant.
Complete Your Education First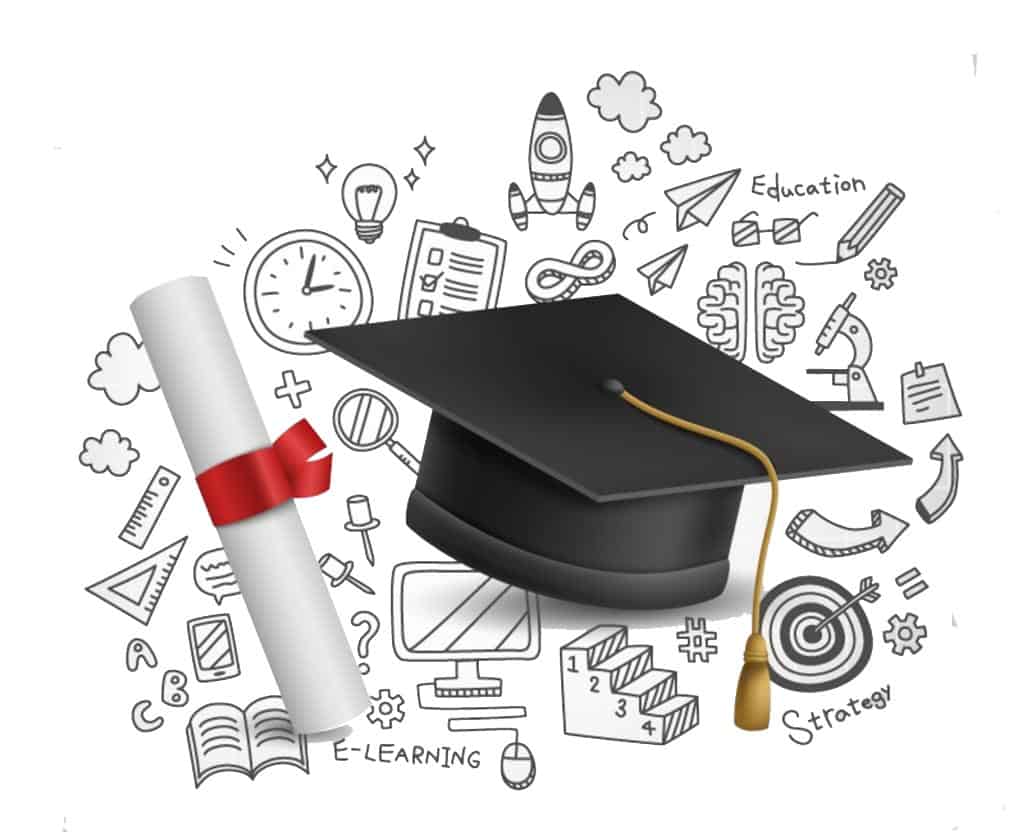 A flight attendant needs to hold a high school education. College courses in customer service can be of benefit. Learning a foreign language may also be advantageous, depending on the airline. It is worth researching the individual requirements of each airline before embarking on a language program.
Volunteer experience may be obtained in the absence of paid employment or work experience opportunities. It can help to be able to showcase more education and skills due to the rigorous selection process by airlines.
Gain Relevant Work Experience If Possible
If prospective flight attendants obtain some customer service experience, it would be an advantage to applying for flight attendant jobs.
It would be beneficial to be in good health due to the physical requirements to stand for extended periods of time.
Customer service skills can be helpful in demonstrating an ability to work with passengers and provide excellent customer service. In addition, having work experience can ensure that communication skills are strengthened, and the patience and ability to remain calm in stressful situations are also beneficial.
A volunteer position may be required if no paid employment is available, and customer service skills can be obtained by volunteering for a role. This can provide much-needed emphasis on the resume for customer service skills, mainly if there is no previous employment history to be stated due to the younger age of an applicant for example. In addition, it shows a willingness to learn and engage with customers in a customer-facing environment.
Teamwork is essential for this type of role as the ability to work with other people is important. Knowledge of public safety and security would also be of concern and to be aware of for the application in a flight attendant setting. It is also worth bearing in mind that this type of role may have criticism. However, it is good to be able to work under pressure.
Prepare Your Resume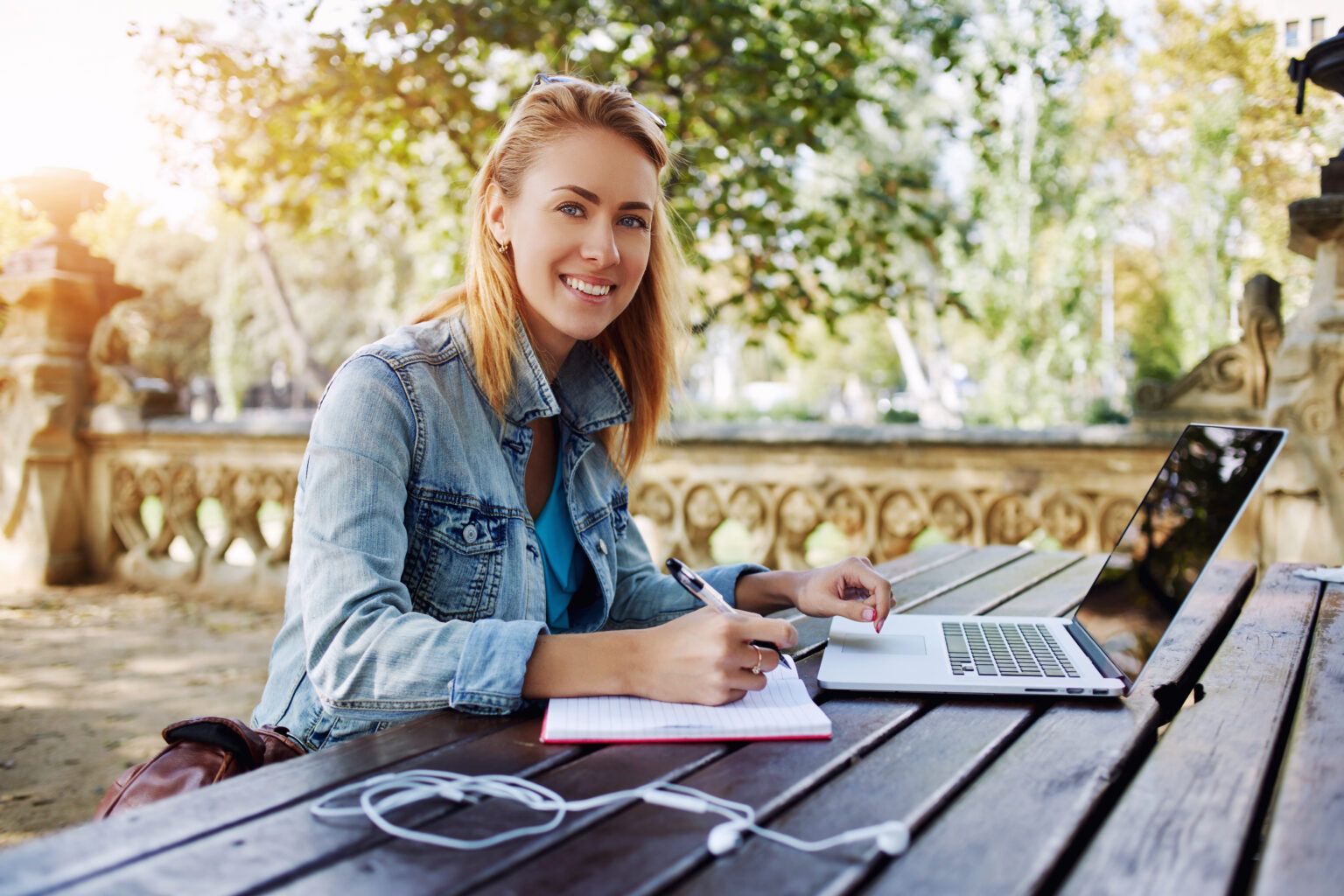 Get your resume ready! One of the most critical aspects of preparing the resume is ensuring that customer service skill is highlighted. Flight attendants are responsible for ensuring that customers experience a positive flight, so this is vitally important to emphasize.
The resume can have a profile section or objective to highlight education, relevant abilities, and transferable skills such as customer service from previous work experience. Including ways to be contacted, such as an up-to-date mobile phone number and e-mail address, is essential. It is imperative to ensure that the resume is proofread for errors, as this is used for the first part of the application process, so it is crucially important.
A professional resume should include key points which showcase an educational background that consists of a bachelor's degree, customer service skills from a customer service course, and customer service experience. The layout of the resume should be carefully considered so that it is clear. It should have relevant qualifications and dates clearly shown and job roles stated as appropriate.
The previous employment should be stated so the potential employer can see their work experience and any transferrable skills that can be implemented.
Choose An Airline
Some of the best-listed airlines to work for include Emirates Airlines, Qatar Airways, and Air Canada. It is worth researching some of the benefits of working for a particular airline. For example, Emirates has an excellent reputation and offers one of the most significant salaries.
They also provide excellent benefits such as layover expenses for international flights that are paid for by the airline and up to 30 days of leave per year with some furnished accommodations provided by the airline in the locality of Dubai.
The minimum age requirements are at least 21 years old, with a high school education, no visible tattoos, and a height requirement of at least 160 cm. Men and women can apply, and there is no maximum age limit for the application process to becoming a flight attendant.
To be a flight attendant for an airline in the United States, it is required for flight attendants to be US citizens. In addition, permanent resident status is also required, or a valid work visa for valid work.
Pass Your Flight Attendant Interview
To secure your flight attendant position, there are many videos available online for how to pass your flight attendant interview, which you can watch. However, it would be beneficial to watch some videos and make some notes which can be read over in advance and considered carefully.
The interview process will require some preparation. Advice includes keeping the resume updated to show the latest work experience. Just as any interview requires, dress professionally and appropriately and practice interviewing with a friend or family member beforehand to ensure the finer details.
It is best to arrive at the interview location early to prepare adequately. The location could be identified at an earlier date, and a trial run of driving or getting to the location could be done.
It is best to be organized with a pen and paper, and the mobile phone should be switched off to avoid any disturbances during the process. The interview should be approached in a friendly and approachable manner.
Different scenarios will likely be discussed, and there is likely to be an emphasis on how well you can react and respond to different scenarios, sometimes under pressure or need to make decisions quickly. Hesitancy and a lack of confidence may show as inadequate in this setting.
Therefore, it is crucial to be fully prepared and aware of what is required in the interview process from all the research online from videos or other resources. These can be reviewed closer to the time and exact requirements clarified.
Remember to maintain eye contact and engage well with the interviewers, who will likely gauge how you respond to them. Maintain a calm and collected approach to show that you can work well under a pressured situation such as an interview.
It is best to refrain from fidgeting, repeating things too much, and responding clearly and concisely when responding to questions, even if it means taking time to pause and reflect before answering immediately.
Getting The Offer After Your Interview
Initially, after submitting what should be a strong resume, there will be a video interview on a phone screen to continue with the process before any further flight attendant interviews.
It can take between 3-12 months to have a response back after a final interview. It can be a long process as many different screenings need to be done, and there need to be many responses to flight attendant questions.
Job offer requirements are demanding, so it is worth bearing this in mind when applying to be a flight attendant. Getting an offer after the interview can require some time, and the chance to be hired as a flight attendant can be as low as 1% for applications.
A flight attendant position can be fiercely competitive, and staff take-up is low due to the rigorous and specific requirements.
Complete The Airline's Training Program
Each airline will have its own employment flight attendant training program at its flight training center. Once you are hired by an airline, you will need to complete its training program.
The flight training program has training that includes learning different emergency procedures, how to apply first aid, how to deal with different types of emergencies, how to use oxygen masks correctly, following flight rules and instructions on flight regulations, learning about flight procedures and regulations for customs and adhere to safety procedures.
Customer service is also included in the training program for flight attendant training schools. Job duties will vary depending on the individual airline. Therefore, annual training will be required to keep up to date with job duties and responsibilities.
Get Your FAA Certificate Of Demonstrated Proficiency
There is a requirement for a flight attendant to have an FAA Certificate of Demonstrated Proficiency in order to be able to be aboard a type of aircraft. The proficiency certificate should be issued by the Federal Aviation Administration (FAA), and it should define that the flight attendant is an individual who works in the cabin of what is defined as an aircraft.
However, flight attendants must get a separate certificate for every type of aircraft that they are certified to work with.
What Are The Top Airlines Hiring Flight Attendants?
The top listed airlines that can hire flight attendants for flight crews in the US include Southwest Airlines, Delta Airlines, United Airlines, and American Airlines.
Other airlines, such as Frontier Airlines, which has an excellent safety rating, and Alaska Airlines, which has a good rating, can be researched for job roles.
Outside of the US, some of the best airlines to work for are British Airways, Air France, Qantas, and Qatar. They have earned a good reputation for working as cabin crew, and they can offer high-quality training and many benefits for their flight attendant employees.
The Pros And Cons Of Becoming A Flight Attendant
Pros
A flight attendant career can be long-term rewarding, although current flight attendants may have differing views due to the career being less lucrative than before.
Some of the pros of being a flight attendant include getting paid to see the world by having access to free flights, getting flight benefits for friends and family, meeting lots of people, gaining social skills, being able to obtain cabin crew discount offers, and be able to live the kind of life anyone would want with plenty of free time.
One of the main perks of being a flight attendant includes free flights that allow travel worldwide, although some of the schedules may be restrictive. In addition, some airlines offer free flights to not just their flight attendants but also to the flight attendants' spouses, children, or other relatives. They can also get discounts on hotels, rental cars, and cruises.
Cons
Important family events may be challenging to schedule, and there is likely to be a lack of routine due to uncertainty. This may make it difficult to maintain communication with family and friends and maintain personal relationships.
It may be challenging to have a long-term relationship due to the restrictions of work commitments and uncertainty about the schedule.
There will likely be much time spent commuting to and from the airport, and being on standby (on-call) can make it difficult to commit to events.
There is also a great deal of responsibility as a flight attendant. They need to demonstrate that they can deal with several situations and meet the needs of the passengers on board.
The other cons of being a flight attendant include feeling tired, being stressed out, and developing bad eating habits due to working hours that are not routine.
Frequently Asked Questions
How Long Does It Take To Become A Flight Attendant?
Upon successfully accepting a job application, it will usually take 12 months to become a flight attendant. However, it may take longer, depending on the training program for flight attendants you will get into.
Can I Become A Flight Attendant With A DUI?
It is impossible to be hired if there is a felony on your record. However, if there is a DUI within ten years, it may still be possible to be hired at the airline's discretion. This information needs to be disclosed on the application, and a decision should be made based on that.
What Qualifications Do You Need To Become A Flight Attendant?
The minimum qualifications in terms of educational qualifications required to become a flight attendant are usually to have a high school education. In addition, to become a flight attendant, you will need a courteous attitude, excellent attention to detail, stamina, professionalism, problem-solving skills, and outstanding customer service skills. Flight attendants must also meet physical requirements and will need to pass a background check and a pre-employment drug screening.
What's A Flight Attendant's Schedule Like?
The schedule of a flight attendant varies considerably, and they can expect to spend up to 90 hours in the air per month. They also need to spend an additional 50 hours per month preparing the airplane, such as processing the passengers boarding and performing flight procedures post-flight. Most flight attendants, especially new flight attendants, often do not have a set schedule. However, the FAA rules require airlines to give their flight attendants at least nine hours of rest between shifts.
What Perks Do Flight Attendants Enjoy?
Flight attendants can enjoy many perks to their flight attendant job, such as flying for free, staying overnight in different locations with a chance to see the world, and meeting different people on their travels.
Do Flight Attendants Get Free Flights?
Yes. Flight attendants can be eligible to get free flights when they are not working. In addition, extra seats can be offered to crew members who can take advantage of the free flights and explore new locations across the world.
Can I Become A Flight Attendant With A DUI?
Yes, it is according to the discretion of the airline.
How Old Do You Need To Be To Become A Flight Attendant?
You need to be at least 18 years of age to become a flight attendant. However, some airlines require a higher age limit, so it is worth checking the eligibility requirements.
Can A Man Become A Flight Attendant?
Do Flight Attendants Get Paid During Training?
Flight attendants do get paid during their training period at the training center.
How Often Do Flight Attendants Go Home?
Flight attendants may not have the opportunity to go home every day, and it may be as many as three days at a time that they are committed to working.
Is There A Weight Limit To Be A Flight Attendant?
There is no specific weight requirement for cabin crew, although they must be able to fit in a plane and put an adjustable seatbelt on.
What's The Maximum Age To Be A Flight Attendant?
There is no specific maximum age limit to be a flight attendant.
Conclusion
Understanding everything you need to know about becoming a flight attendant can help determine whether this job is perfect for your lifestyle. Now that you know how to become a flight attendant, it is time to start a career as a flight attendant.