Being an Air Traffic Controller entails playing an essential role as a sky watcher. In this role, you play a crucial part in managing part of the world's national airspace. Using upgraded technology ensures the safe, successful, and proper operation of an aircraft. In addition, you must provide secure connections between people and their destinations.
Air Traffic Controllers supervise smooth and safe aircraft movements with overseas regions that adjoin. Commitment and responsibility are required for this rewarding role.
It is a job always looking for workers, and air traffic is vital to keep the world running so you will never be out of work. If you are interested in this challenging career, this blog post will provide you with all the information you need to know about how to become an air traffic controller.
What Is An Air Traffic Controller?
When working as an air traffic controller, you must alert pilots to potential hazards. In addition, they must provide other information to reduce delays and keep travelers safe. In addition, their job is to monitor wind and weather conditions, instruct takeoffs and landings, and supervise ground traffic operations in the assigned airspace.
To facilitate safe aircraft travel, air traffic controllers provide guidance. In addition, a flight controller is responsible for coordinating the flow of passengers and cargo between airports and within them. In order to be successful as an air traffic controller, one must be able to make confident decisions, make accurate decisions quickly, and work under extreme pressure.
Aside from that, they will need good communication skills, a good understanding of geography, and a team-player attitude. You are required to work in shifts all day and night and may have to work on any given day.
What Is An Air Traffic Controller's Job Duties And Responsibilities?
Pilots communicate with air traffic controllers via radio when flying within their assigned airspace. Air traffic controllers monitor the aircraft's location using radar. To prevent collisions, the air traffic control system enforces flight separation rules.
This ensures aircraft maintain a minimum distance at all times from one another. Across many countries, air traffic control serves private, armed forces, and commercial aircraft in their country's airspace.
If it is a commercial flight or a specialized airspace, the air traffic control system can issue orders that pilots must follow, or advisories that they can, if they wish, ignore. However, aircraft safety is the main responsibility of the pilot in command. Therefore, the pilot may deviate from instructions provided by ATC in an emergency to keep the aircraft safe.
You must be able to multitask under stress to be an attentive air traffic controller. The controller communicates with the aircraft and other air traffic control centers. To keep track of weather changes and visual conditions, and tell pilots when runways are available and when to take off or land. You must remain alert, focused, and communicate clearly.
To succeed in this industry, you must ensure that aircraft and travelers are safe entering and leaving your airspace.
An Air Traffic Controller's Responsibilities Include:
Traffic monitoring and regulation on the ground and in the air.
Provide relevant information regarding weather, prevailing winds, routes of flight, conceivable delays, and closures or openings of runways.
Initiate and continue contact with other ATC stations, flight crews, and airport personnel to maintain safety, communicate landing times and flight paths and ensure that emergency situations are prevented or addressed.
Monitoring, analyzing, and adapting to changes in conditions. Utilizing maps, statistics, broadcasts, telecommunications, electronic devices, and radars.
Safety concerns and emergencies must be alerted to response teams.
Providing assistance in the search for missing aircraft.
The compilation and analysis of data and reports are done to ensure that flight plans are more effective and minimize delays.
Dealing with different communications equipment and several types of air traffic
Must follow air traffic control procedures
How Much Do Air Traffic Controller Specialists Make?
The annual salary you can expect is over $140,000. Although working at the air traffic control facility
controllers earn a lucrative salary, and recruiting qualified candidates for the position of air traffic controller is more challenging than it may seem.
The controller's annual wage for air traffic annual salary is around $141,795 and has a great starting point of $99,898 for graduate positions, considered high-pressure positions.
Taking and passing the test is all it takes to get the job. No experience is required. However, despite sounding simple, it can be challenging — only 3% of people can successfully complete the document.
Benefits
The Continuous Process Of Learning And Developing
Rigorous training for an air traffic controller training program is required for all future sector workers, including classroom training, simulator training, and hands-on training.
As soon as they become qualified, those who excel at leadership are often promoted to senior positions in various related fields, for example, traffic management, logistics, and legislation. Moreover, as a host of new technologies transform the industry, career in air traffic opportunities are endless.
Maintain A Respectable Career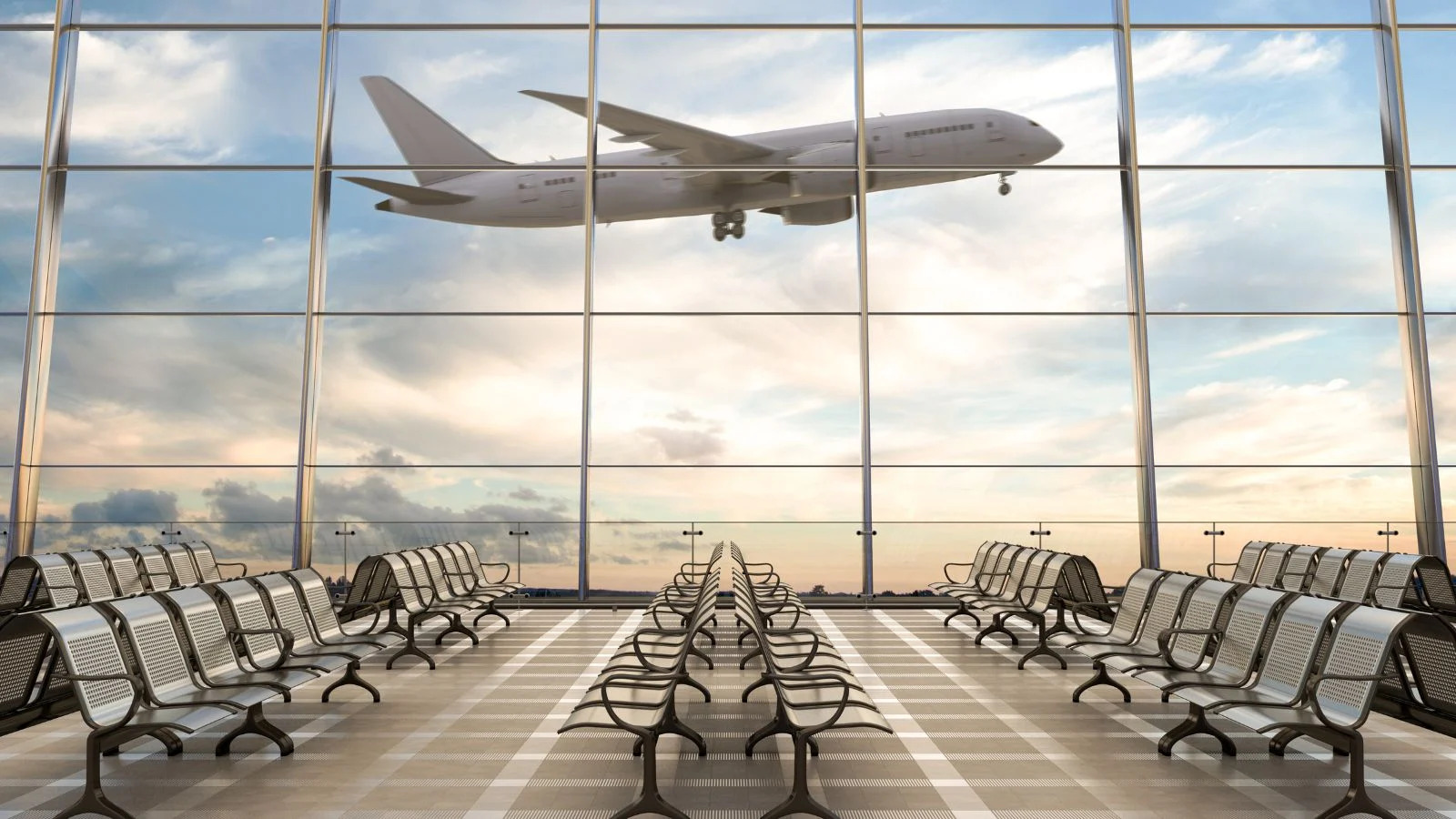 Air traffic controllers might go unnoticed by those outside the aviation industry. Still, it is evident that the role plays a crucial role in ensuring planes depart from, arrive at, and land at their locations safely. Those who see your dedication in the tower would respect you immensely.
Skills That Can Be Easily Transferred
Qualifications and experience obtained by air traffic controllers allow them to use a wide range of transferrable skills. As more people work multiple jobs throughout their life, they can use skills from air traffic controller jobs to other employment prospects.
For instance, air traffic control tower operators have extensive experience communicating in difficult situations. Likewise, the emergency services sector highly respects your experience as a dispatcher for police or ambulances.
The Rewards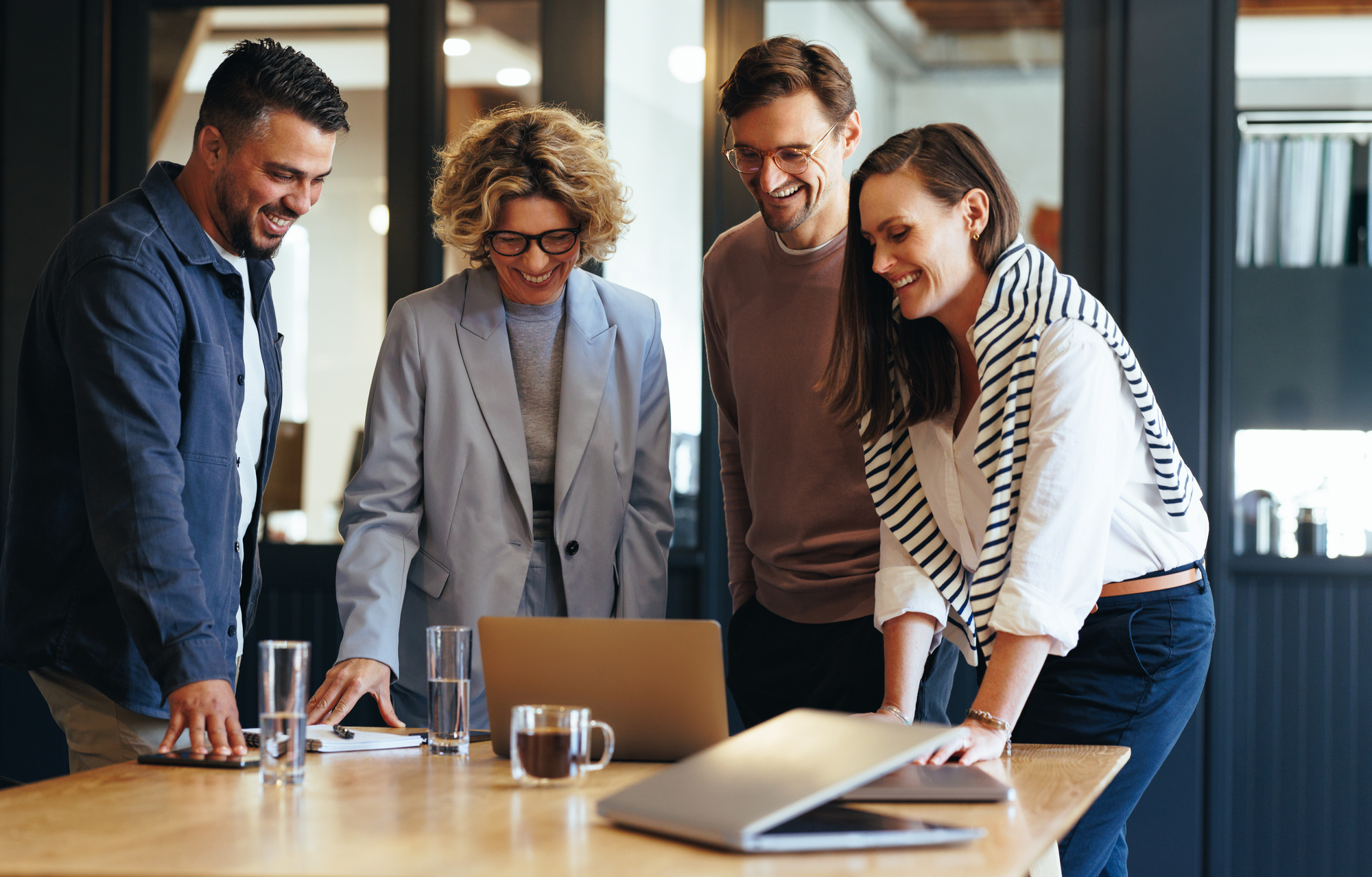 Even though air traffic control is undoubtedly demanding, people with the right mindset find it highly rewarding. Your job entails controlling the above, safeguarding hundreds of lives, and ensuring the aviation sector runs smoothly.
Although making quick, accurate, and reliable decisions can be challenging, air traffic controllers experience tremendous fulfillment. Every day is a new day of fulfillment. The job of an air traffic controller is very rewarding and fulfilling.
Lots Of Breaks Are Available To You
As an air traffic controller, you need good focus. This means that employees in the role take 30 minutes of breaks every hour and a half. More breaks allow you to rest and not become fatigued, making it easier for you to concentrate on monitoring flight paths.
Air traffic control is round-the-clock, so some people consider that a negative part since you are likely to work odd hours, but others consider it a benefit. So if you are looking for a balance between your personal life and career goals, air traffic control may be perfect for you.
Importance Of Air Traffic Controllers In The Aviation Industry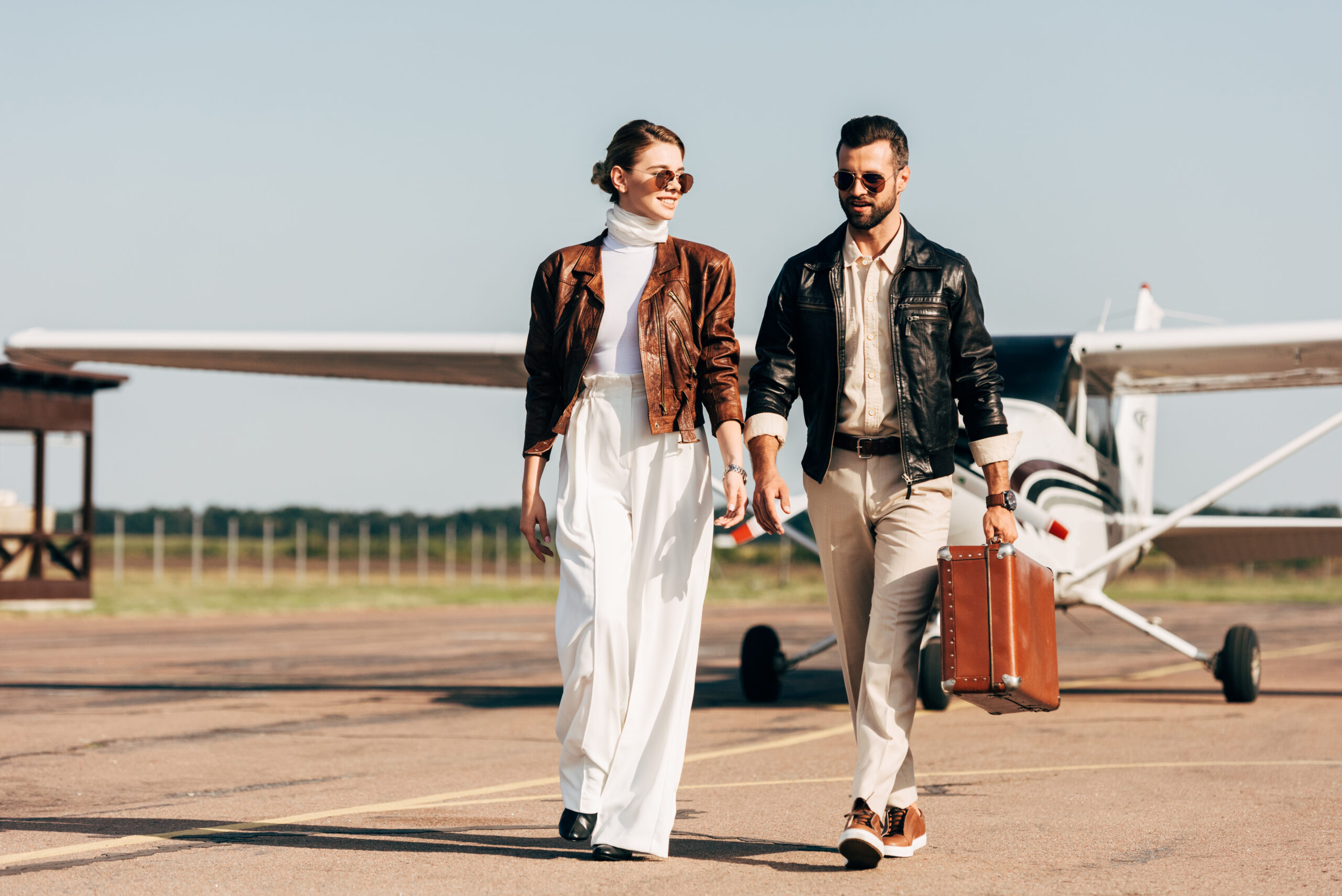 The air traffic control towers serve as ground-based air traffic control services. These towers are manned by controllers, whose job is to direct and navigate airplanes safely into, out of, and around the local airspace.
Air traffic controllers, as a result of their extensive education and experience, possess the skills necessary to comfortably and confidently control the skies safely. When working as an air traffic controller, you must ensure all aircraft remain at a safe distance.
Using separation rules, planes and aircraft must maintain enough distance to avoid collisions. As a result, pilots and passengers will benefit by increasing safety and reducing unnecessary risks.
In the air traffic control field, you must make decisions within fractions of a second that can potentially affect hundreds. As a result, few jobs are more mentally challenging than those of air traffic controllers, as you are in charge of preventing aerial crashes.
The ability to accomplish this is achieved through exceptional levels of communication, the ability to calculate quickly, spatial awareness, and maintaining smooth traffic flow.
Steps To Become An Air Traffic Controller
Several levels of training are required, as most jobs do, to become an air traffic controller. Here is where you can start.
Graduate from high school or earn a GED diploma: High school diplomas and GED diplomas are needed to enroll in most air traffic control programs.
Prepare for employment by completing the FAA air traffic pre-employment test. Requirements: Besides meeting age and medical requirements, pre-training is also required. You can complete pre-training in a variety of ways, according to the FAA. It is possible to:
Working in progressively responsible positions for a minimum of three years
Complete a four-year degree program
Complete a three-year degree and work experience. Service in the military and a two-year degree is required, for example. You must meet the above requirements if you want to strengthen your application and get a degree in air traffic from a school that participates in the Air Traffic-Collegiate Training Initiative. Students learn about air traffic control and other aspects of aviation in these programs. Several colleges throughout the country offer these programs. A letter of recommendation may assist graduates in getting a job. A military career can also give you experience in air traffic control.
Job Applications During Recruitment: Use USAJOBS to apply for an air traffic controller job. Join USAJOBS to be notified of new jobs.
Become an air traffic controller at the FAA Academy: Air traffic controllers attend classes and training exercises. Coursework usually takes between two and five months. Higher-scoring students may choose their site assignment first, while students with lower scores may choose their assignment last.
Develop in the role of a Developmental Controller: Like an apprentice, a developmental controller is supervised while undergoing training that lasts 1.5-3 years.
Obtain Certification: Upon successfully completing all training requirements for work in a tower or reporting facility, it is possible to obtain FAA certification.
Education And Training Requirements For Air Traffic Controllers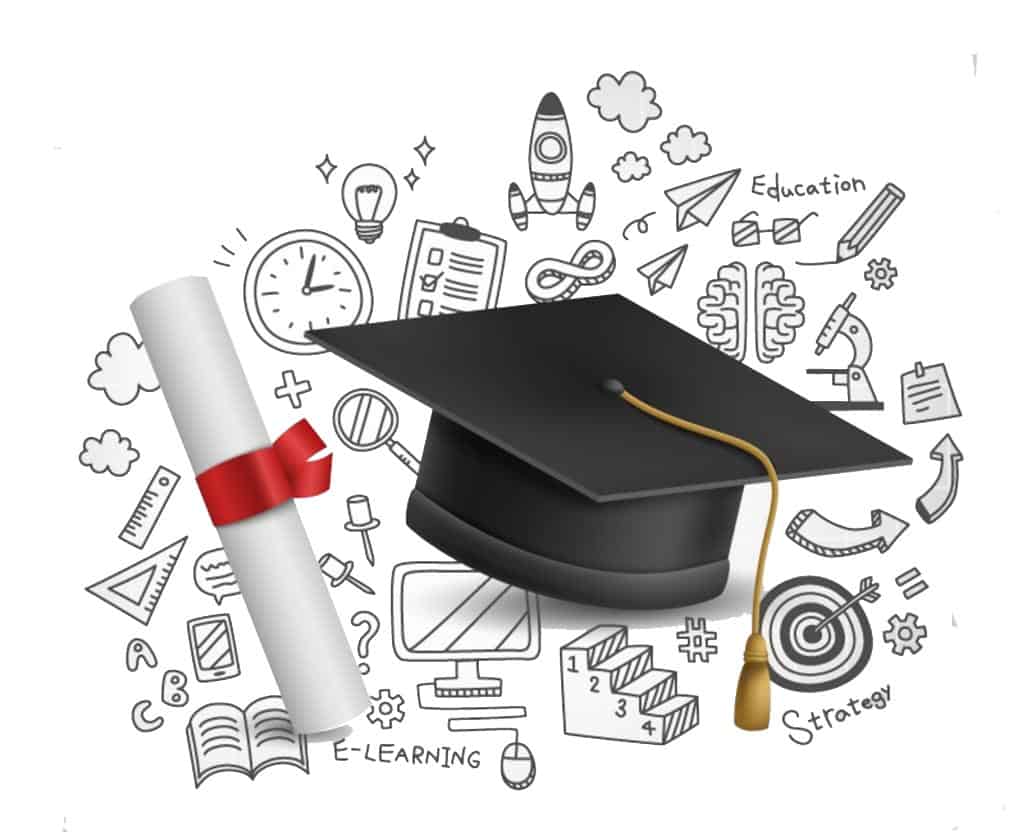 A high school diploma or equivalent is required.
Preference often goes to those with higher education, i.e., post-secondary education knowledge and experience.
Background check requirements and fulfillment of age, residency, and health requirements.
Training programs completed successfully.
It may be necessary to obtain additional certifications.
Ability to communicate and make decisions effectively.
Knowledge of technology, including radios and computers.
Maintain thorough, accurate records and pay attention to details.
Ability to manage time and tasks effectively.
Analyzing and drawing conclusions from information
Degree Programs Related To Air Traffic Control
AT-CTI Program
The Air Traffic-Collegiate Training Initiative (AT-CTI) program is currently offered by thirty-five AT-CTI schools nationwide. Getting an AT-CTI program from a top-ranked AT-CTI school is highly recommended to start a career as an air traffic controller.
An AT-CTI program is an FAA-accredited program that teaches air traffic control and aviation management/administration courses. Depending on your program, it can take two to four years to complete this program.
The AT-CTI program is designed specifically to prepare qualified candidates for getting hired for air traffic control specialist positions. It is considered a critical hiring source for aspiring air traffic controllers.
Skills Needed To Be An Air Traffic Controller
Ability To Communicate
Air traffic controllers must provide clear, precise instructions, carefully listen to pilot instructions, and respond in English clearly. In addition, you may need to communicate with more than one person simultaneously.
Skills In Making Decisions
Quick decisions are required of controllers. For example, a pilot may request a change in altitude to mitigate bad weather, requiring an immediate response from the controller. Without a quick decision, it could lead to an aircraft crash.
An Attention-To-Detail Person
Multiple conversations must be managed by controllers simultaneously. An airport tower, for example, consists of several controllers talking to different pilots simultaneously.
Skills In Mathematics
The controller must be capable of performing arithmetic fast and precisely. Many of their calculations are based on velocity, time, and range, and headings and altitudes are recommended as a result.
Competencies In Organizational Skills And Management
Controllers must coordinate multiple flights and prioritize their duties, as multiple pilots may be guided simultaneously.
Ability To Solve Problems
Pilots need controllers who can interpret challenging conditions, assess changing conditions, and offer alternative solutions. Problem-solving is vast in this line of work.
Medical Examination
Physical Requirements For Air Traffic Controllers
The Medical Examination Process
Class 3 medical certification from CASA
The Civil Aviation Safety Authority (CASA) requires you to get a Class 3 Medical Certificate in compliance with the requirements set out by the CASA if you want to work within the industry.
Should you have any doubts about whether you can meet these requirements or for questions about air traffic, contact CASA for more information.
Take note of these points:
Any person who does not meet the prescribed health medical exam requirements cannot obtain an air traffic control license issued by CASA and cannot receive training and/or work for Airservices.
The applicant must inform CASA if CASA has previously rejected them as a candidate for an initial air traffic control license.
Application Process
Here is the application process to become an air traffic controller:
Application form online. Ensure your application includes all the necessary supporting documentation.
Ability assessments: Can be conducted online. A home assessment is conducted to determine a person's ability. Several ability tests must be taken. They are logical reasoning, mathematical reasoning, number calculations, verification, and spatial tests.
Interview in video format. A video presentation will be required from candidates who have progressed from ability testing, answering a set of questions. Again, there is a focus on key criteria for the role in the questions.
Assessors' Center. During the Assessment Centre, you will have the option to meet face-to-face or virtually. A further assessment of your suitability involves supervised testing, workshops, and an interview about your behavior.
Verification of references. A supervisor or manager you have worked with recently will need to be provided with details.
Checks for medical and security clearances before employment. A medical and security investigation check is carried out to be considered for employment.
Training offer for ATC. Upon completing all medical and safety requirements, an offer will be made for a level trainee air traffic controller.
Start training in ATC. As soon as the offer is accepted, you can begin the training. Once training has finished, you are classed as an entry-level air traffic control specialist.
Eligibility Criteria For Applying As An Air Traffic Controller
What an air traffic controller needs to have as a personal characteristic:
Quickly and accurately make decisions
Working knowledge of computers
Self-assured, extremely responsible, self-driven, and independent, but capable of working with others
Have a good understanding of English and use it clearly
A resident of the United States
A minimum requirement for age is 18
Medically qualified to fly
Required to work additional hours
Application Period And Deadlines
There is a limit of two applications per candidate. Therefore, if you are unsuccessful on your first attempt, you can only apply once more.
The Selection Process
These posts are typically selected through an online CBT (Computer Based Test) followed by a document verification, a formal interview, a physical assessment, a physical endurance test, and a driving test. Upon receiving your application, if your application matches the requirements, you must complete several online tests.
You will be tested specifically on your ability to handle the demands of being an air traffic controller. In addition-, the test measures your ability to adhere to written instructions, your ability to reason numerically and verbally, your sense of spatial orientation, and if you can interpret data.
The Working Hours
Air traffic control never closes. It is open 24 hours a day, every day of the year. A 24-hour, 365-day-a-year airspace management system is in place. Several months in advance, air traffic controller rosters are prepared, and controllers work day, evening, and night shifts as well as special occasions, holidays, and weekends. The rosters vary according to the operational needs of each location.
It is the policy of the Air Traffic Controllers' Union to provide adequate breaks between and during shifts following the fatigue management policies in place. In a fortnight, an average of 72 hours is worked.
The process and requirements might seem complex and a lot of hassle, but it is not that bad, and you gain a rewarding job meaning your hard work has paid off.
Frequently Asked Questions (FAQ)
Is It Hard To Become An Air Traffic Controller?
Applicants must meet multiple requirements to qualify to participate in the training program and extensive training. Despite this, these courses are designed to provide trainees with the supervision and assistance they need to become qualified. As a result, becoming an air traffic controller is possible for those who meet the eligibility criteria.
Can You Become An Air Traffic Controller After Age 31
In some countries, you cannot become a prospective air traffic controller after age 31. However, there are exceptions for some if you have plenty of experience in similar industries.
How Long Is ATC Training
The training program varies but may take up to 18 months. Sometimes the training is held further away so you must be prepared to relocate if needed. A face-to-face approach is used to deliver training consisting of theory and hands-on training, using air traffic control simulators for practical exam training. To continue training, a great deal of effort and study must be put into the program, and there are critical milestones to achieve to do so.
How Long Does It Take To Become An Air Traffic Controller?
After completing the AVI50115 Diploma (Air Traffic Control), three to six months of workplace training are required. Upon completion of this phase of training, an air traffic control license may be available to you.
Completion of the AVI50115 qualifies students for credit transfer. After being hired, a controller usually undergoes an on-the-job training program lasting more than one year. In addition, employees must undergo a yearly physical examination, twice-yearly performance evaluations, and periodic drug testing.
Are Air Traffic Controllers Required To Retire At 56?
A couple of reasons are behind the setting of this limit. First, it lets workers finish the minimum amount of work years to qualify for a pension. There is also the fact that older people have slower reaction times and are less likely to succeed.
Conclusion
It can be stressful being an air traffic controller, which is understandable. You have many lives in your hands, so doing the job correctly is essential. Unfortunately, being an air traffic controller is one of the most stressful jobs in the world. It involves directing and moving thousands of lives in an aircraft for general aviation and commercial purposes.
The Federal Aviation Administration employs more than 14,000 controllers at more than 700 United States facilities responsible for more than 45,000 flights daily. In addition, airliners of all sizes are handled by these employees.
There are many people for whom controlling is a dream job, but obtaining one is not easy and requires specific channels, such as joining the military or applying for job openings with the FAA. So instead, try the air traffic control experience and become the new generation of air traffic.